Axios Detroit
June 22, 2022
It's hump day, Detroit. Make it count.
☀️ Today's weather: More summer heat — sunny, with a high near 92.
Today's newsletter is 977 words — a 3.5-minute read.
1 big thing: Michigan Republicans subpoenaed by Jan. 6 committee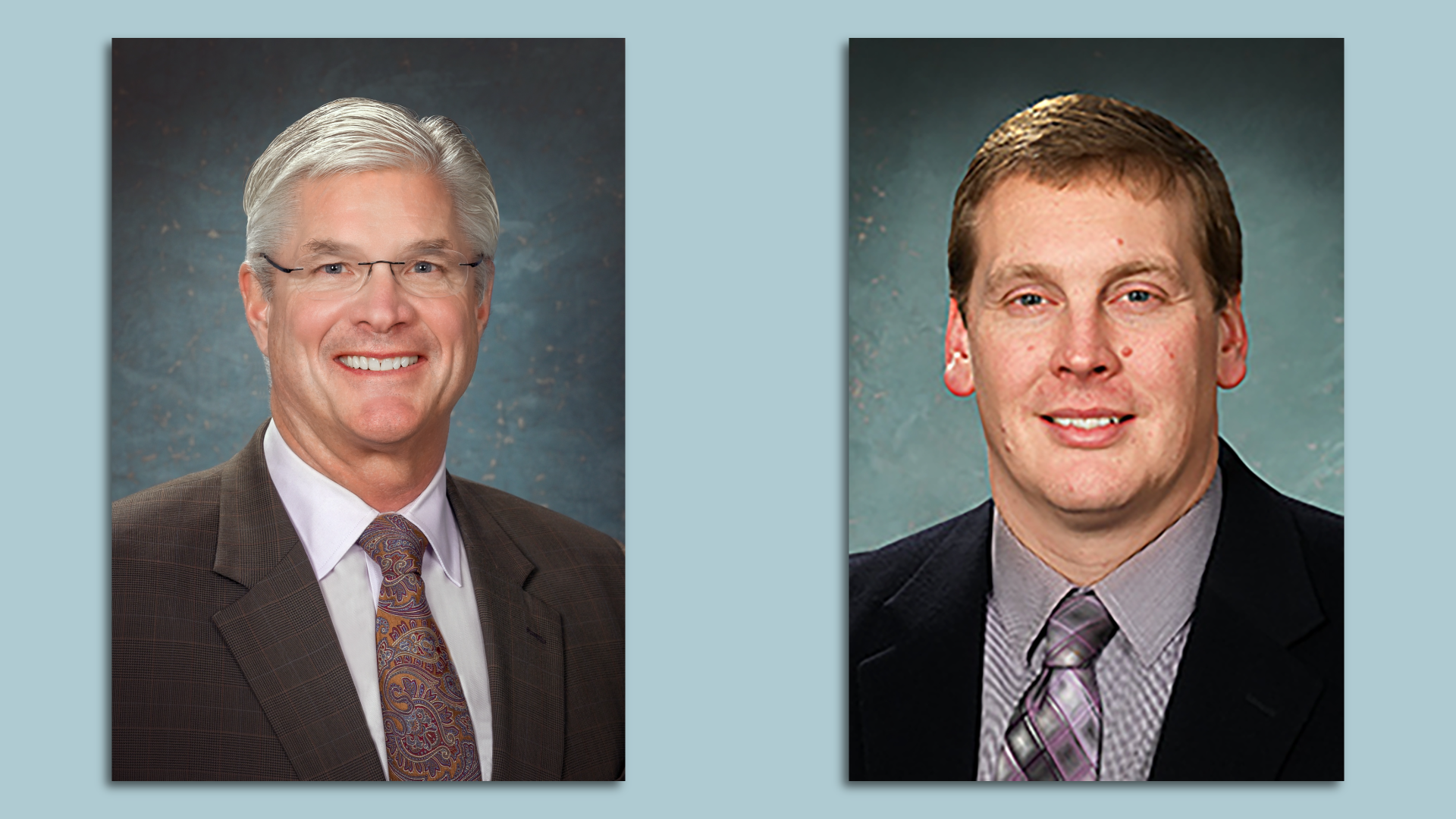 Two high-ranking Michigan Republicans — Senate Majority Leader Mike Shirkey (R-Clarklake) and Oversight Committee Chairman Ed McBroom (R-Vulcan) — were subpoenaed by the U.S. House committee on the Jan. 6 Capitol riot.
Driving the news: The Jan. 6 committee released part of its interview with Shirkey yesterday in a hearing focused on former President Trump's campaign to pressure state and local officials on election results.
Shirkey revealed that he told the former president that state Republicans in control of the Legislature would follow voting laws even amid pressure from Trump's team.
Details: The committee also subpoenaed Michigan Republican Party Chair Laura Cox, who said a slate of "alternate electors" were planning to hide overnight in the Michigan Capitol to cast their votes. She called the scheme "insane and inappropriate."
McBroom told the Free Press he complied with the subpoena, but refused to publicly testify despite the committee's request to do so.
What they're saying: "​​Saying that I was surprised is an understatement," McBroom said in a Senate speech last week. "Michigan is a sovereign state whose Legislature cannot just be called to heel by the U.S. Congress. Every member of this body should take offense to the notion that we should be expected to present our work to the federal government."
As for Shirkey, "the Majority Leader received a subpoena and fulfilled it by interviewing with committee staff. He was not asked to testify in the public hearings," a spokesperson tells Axios.
Flashback: McBroom's GOP-led oversight committee's report on the 2020 election found no evidence of widespread voter fraud.
Separately, Trump invited Shirkey and then-House Speaker Lee Chatfield (R-Levering), to the White House roughly two weeks after the election amid his efforts to subvert the election.
2. Food Fight: 🌭 Coney dogs
If there's anything we love spending our limited time on this Earth doing, it's arguing about food.
This new Food Fight series will pit our favorite local foods against each other.
First up for discussion is where to get the best version of the quintessential Detroit handheld, slathered in chili, onions and mustard.
Of note: We recently learned that coney dogs are yet another victim of inflation.
🌭 Sam's pick: Detroit One Coney Island, known simply as D1, is my go-to spot to satisfy a late-night fix.
The diner's $2.95 coney dog is consistent and keeps up with fierce competition by overflowing a flaky bun with chili and white onions.
D1 is one of Midtown's only options open past midnight and has a big menu — its Belgian waffles and chicken pitas are my favorites.
🌭 Joe's pick: The best coney for my money is at Duly's Place, a simple, cash-only establishment in southwest Detroit.
I ordered two with everything on a recent visit. The plate was a masterpiece — soft buns, crisp minced white onions and overflowing chili. With a soda pop, the total was just over $7.
And you can't argue with Anthony Bourdain.
🌭 Annalise's pick: I may be required to choose Chili Mustard Onions in Brush Park because it's the only vegetarian coney option I know of, but honestly, I'm happy to do it.
CMO's vegan chili has a depth of flavor you can't always find in meatless soups or sauces. This dog is the priciest on our list, though, at $5.45 per coney.
🍟 I'd also recommend their chili cheese fries — the fake cheese is so gooey and hits the spot.
📬 Reply with your favorite coney and we'll feature the best responses next week.
3. The Grapevine: You heard it here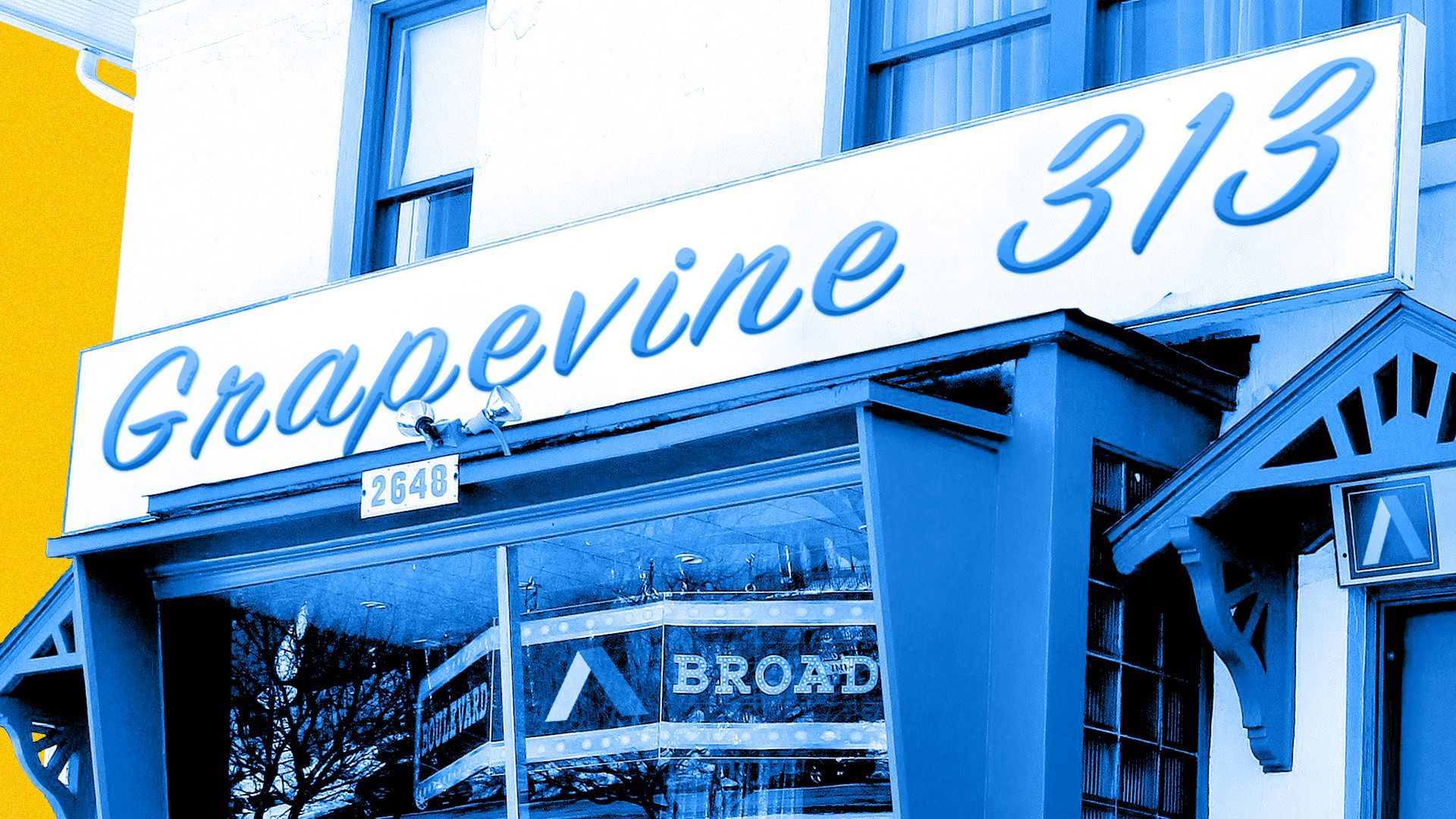 🏗️ City Council postponed voting on tax breaks for the downtown Hudson's project for a second straight week. (Detroit News)
🚚 In another loss for Michigan prestige and jobs, Kellogg Co. announced it would move its headquarters to Chicago from its historic home in Battle Creek as part of a plan to split into three businesses. (Detroit News)
🏢 A new $11 million fund for minority developers in Detroit is unique because it's giving money to business to help them grow, not funding specific projects. (Crain's Detroit Business)
🎸 Jack White returns to Michigan in August for his first-ever concert in Flint. (Metro Times)
📚 Detroit Public Library will reopen 10 branches starting in July after two years of pandemic-related closures. (Free Press)
4. Demolition company suspended
Detroit's inspector general suspended Inner City Contracting and three company officials yesterday from doing business with the city.
Why it matters: Inner City has been touted for its inclusion in the city's demolition program and its track record of hiring local residents, but is now under investigation for questionable business practices.
By the numbers: Detroiters perform 56% of Inner City's demolition work, according to the city.
The company has been awarded nearly $10 million in contracts under Proposal N — the $250 million bond issue voters approved in 2020 to fund the city's blight elimination program.
What's next: The suspension includes work on current contracts and ends in three months or once the inspector general's investigation is finished, whichever happens first.
Do you see yourself with a new career?
5. ​​🚧 What you're concerned about
Ombudsman Bruce Simpson, who's serving a 10-year term in the city's independent Ombudsman's Office, received 4,400 complaints from residents last year.
Why it matters: The office is charged with proposing changes based on these resident complaints. Last year, residents submitted issues involving the Building, Safety, Environment and Engineering Department significantly more than any other department.
Topics ranged from illegal trash dumping to reporting blighted properties and requests to demolish unsafe buildings, according to the February 2021-22 ombudsman's report.
Zoom in: Department of Public Works complaints included streets and sidewalks in need of repair, missed trash pickup and speed hump installation requests.
The Detroit Land Bank Authority had similar problems to the ones reported for BSEED, including requests to tear down unsafe buildings and get blight under control, as well as with illegal dumping.
What we're watching: Simpson did not return a request for comment on how often his office's suggestions lead to action from the city.
Our picks:
🥂 Joe is surprised there aren't more pedal bar accidents. Those things are a menace.
🖼️ Annalise is planning to go see some Pride Month art this week.
🏊 Sam is trying to find a pool.
🥵 Everett is simply just not built for this weather.