Axios Detroit
August 10, 2022
The calendar says it's Wednesday, but we're still glowing from our taco Tuesday experience yesterday. More on that below.
🌤️ Today's weather: Mostly sunny, with a high near 85.
Today's newsletter is 873 words — a 3.5-minute read. Edited by Everett Cook.
1 big thing: More weed wars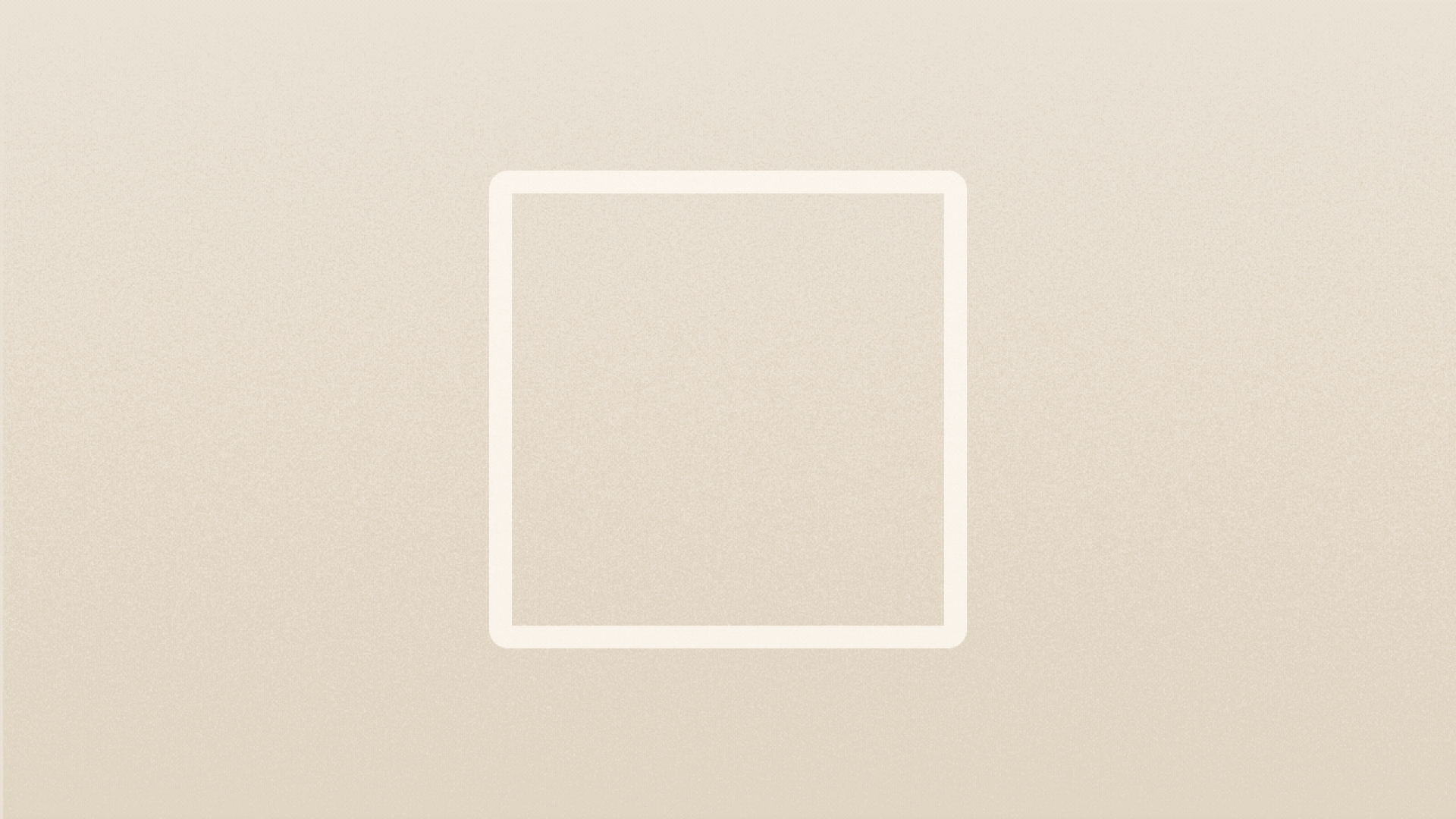 While Detroit's new recreational cannabis law survived one legal attack this week, others are still on deck.
Catch up quick: City Council passed the recreational marijuana law in April to provide a limited number of recreational licenses while setting up a "social equity" framework that helps Detroiters enter the market.
Driving the news: The Detroit Election Commission rejected a ballot initiative Monday designed to overturn the law because it lacked enough valid petition signatures, city clerk Janice Winfrey, who sits on the commission, tells Axios.
But, but, but: A lawyer for the cannabis dispensary House of Dank, which supports the ballot initiative, tells Axios a lawsuit will soon be filed appealing the commission's ruling.
A separate lawsuit challenging the marijuana law continues Friday. A temporary restraining order issued last month as part of the case is preventing the city from accepting applications for licenses to open recreational dispensaries, the Detroit News reports.
Why it matters: All these disputes mean Detroit's marijuana economy is stuck in neutral — and nobody is backing down.
The law was designed to promote local inclusion so the city's recreational marijuana economy isn't dominated by out-of-towners and big companies. But pre-existing medical shops, who aren't allowed to apply for a recreational license until 2027, now say the law is basically a death sentence for developing a holistic business.
What they're saying: "It's kind of this big cluster," Narmin Jarrous, chief development officer of the dispensary Exclusive Brands, tells Axios. "Everyone on this side of things is just anxiously awaiting the news every day."
The other side: Councilmember James Tate, architect of the new law, tells Axios that the continued attacks only further delay Detroiters' ability to enter the market.
Tate stands by the law, saying "it allows for everyone to compete and participate."
💡 Marijuana FOIA update: We told you last month about our public records request for a list of publicly owned properties zoned for cannabis businesses. The city denied our FOIA request on July 22 because the list is kept by the Detroit Building Authority.
So we filed a follow-up request with the DBA and will keep you updated.
2. Dos Locos expands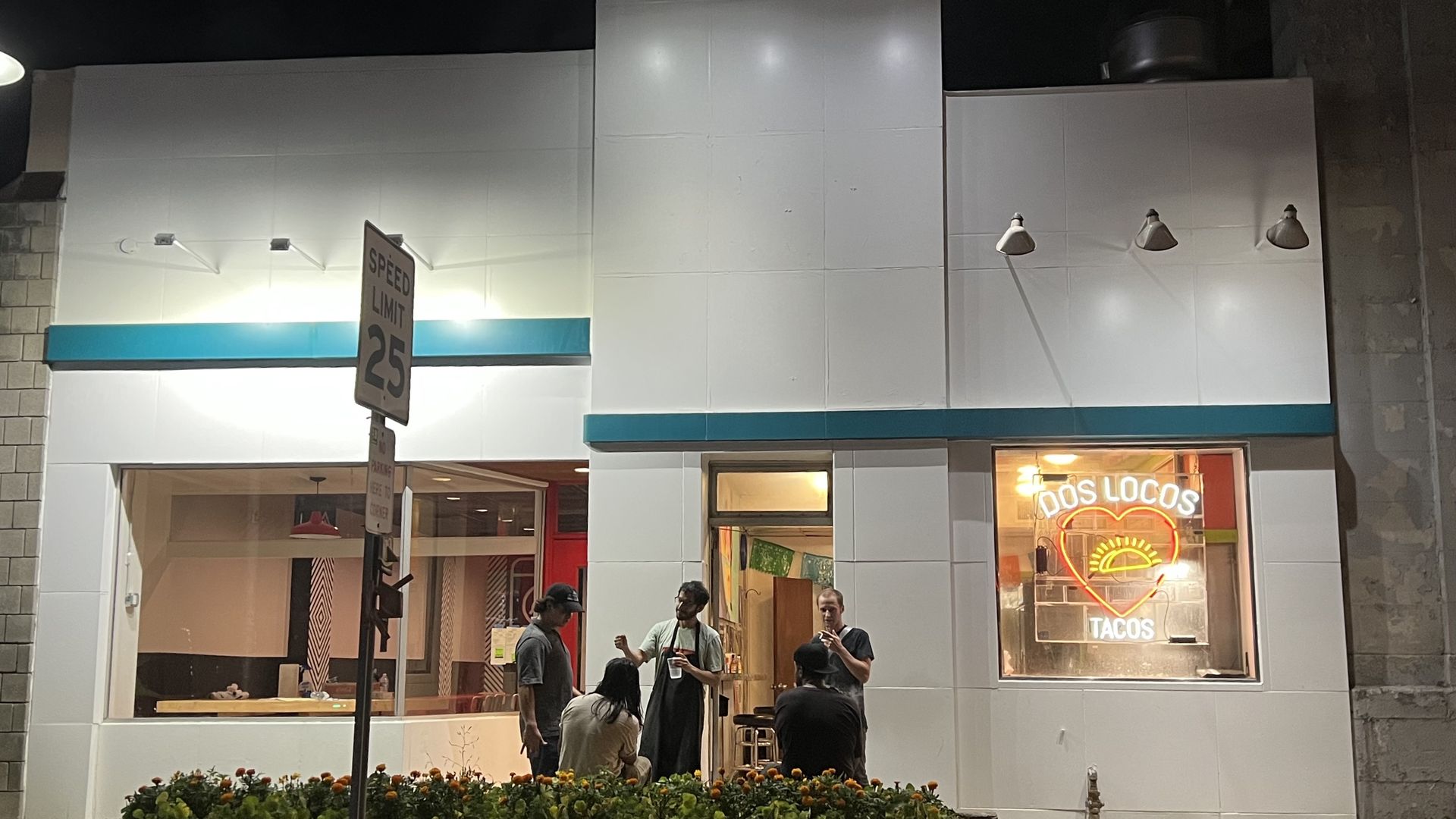 Hamtramck's tiny taco spot is getting bigger.
The intrigue: Dos Locos Tacos, the hole in the wall taqueria with only about 10 bar seats, is growing into the former New Martha Washington Bakery location next door.
Owner Mike Petrack purchased the former bakery and began renovations in April.
He tells Axios the work is done, but it will take another month before they can open the new space and finish the Wayne County licensing process.
Flashback: Opened in 2018 inside the former Campau Tower space, Dos Locos has become a local staple and is even home to the occasional house show.
The walls are littered with flyers for open mic nights and art festivals.
State of play: Tacos and burritos are available in vegetarian and halal, as well as traditional options.
To drink, they have fountain pop, jarritos and horchata.
💭 Sam's thought bubble: Don't forget to drench your order in the 2 Dogs cherry habanero or black garlic habanero sauce.
💭 Joe's thought bubble: Many taco places just serve the same style of taco — corn tortillas, cilantro, onion and salsa — with different protein options.
Dos Locos breaks the mold with different combos of corn and flour tortillas and toppings like pineapple salsa and red cabbage. The chorizo was my favorite.
If you go: Tuesday-Friday, 12pm-12am, and Saturday and Sunday, 3pm- 3am.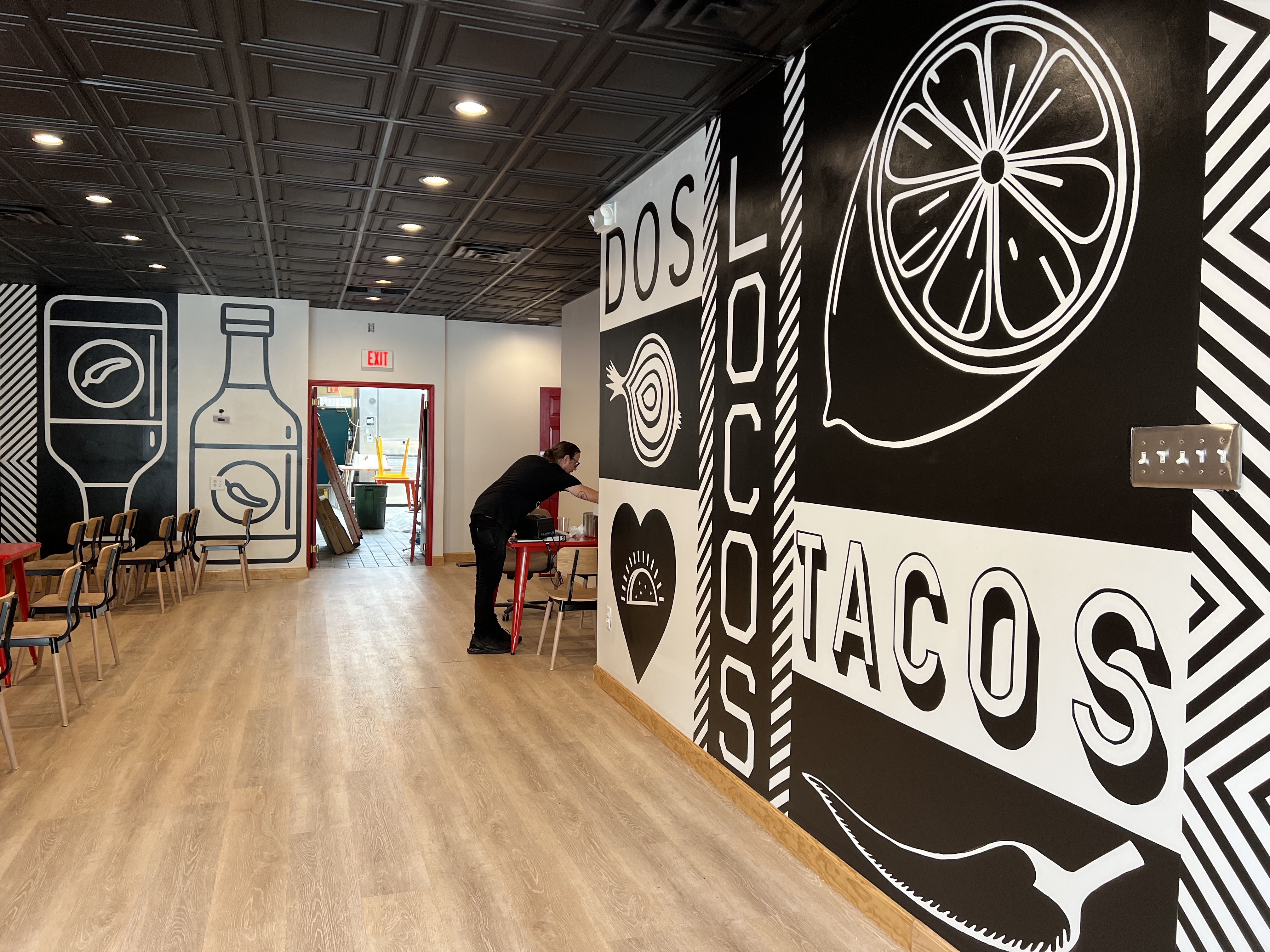 3. The Grapevine: You heard it here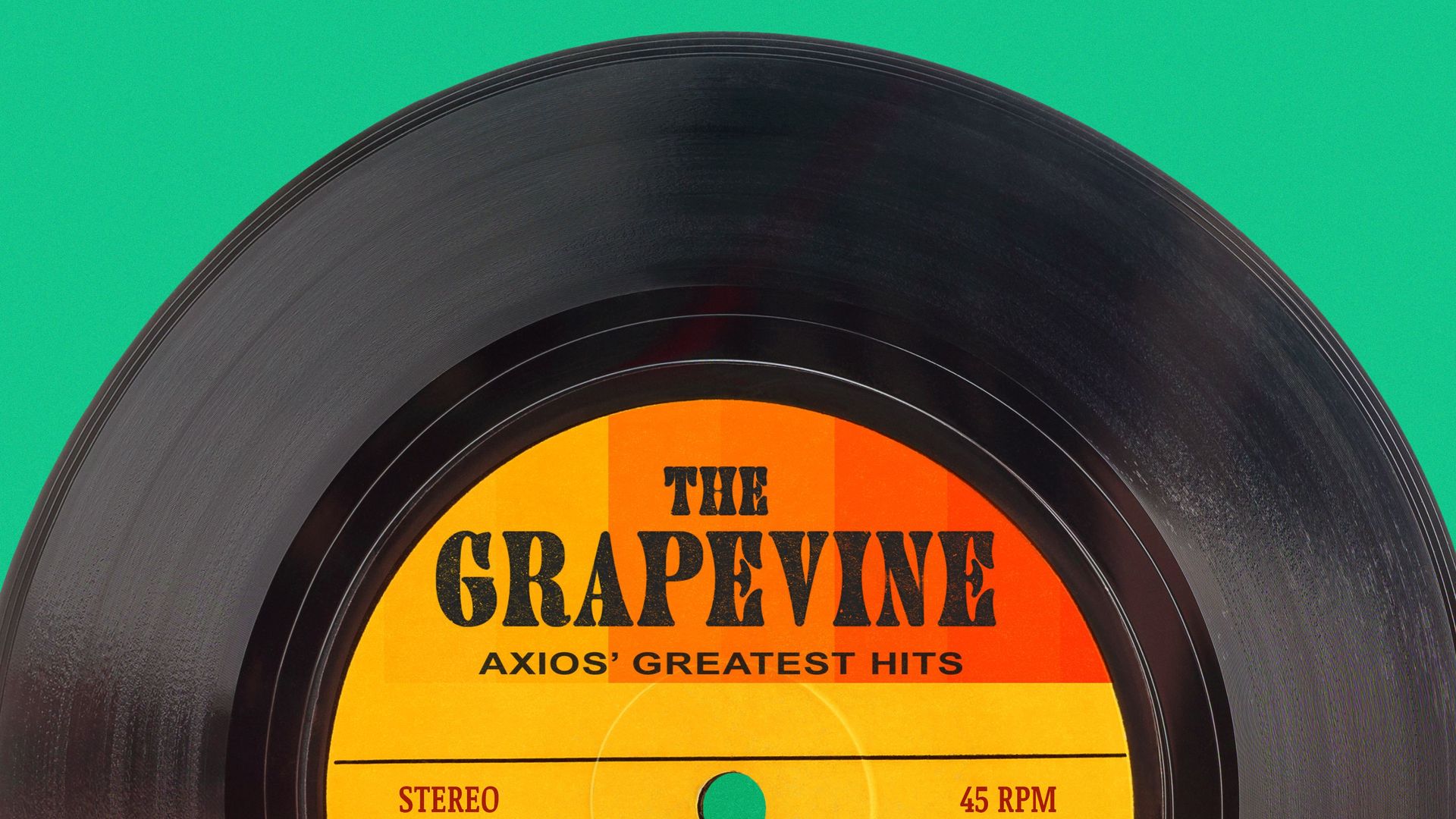 🎶 Motown songwriter-producer Lamont Dozier died Monday at his home in Arizona the age of 81. The Detroit native was part of a studio team behind many of the label's hits. (Free Press)
⛽ A local man who was awarded $7.5 million after a wrongful murder conviction gave away $25,000 in free gas to residents yesterday. (FOX 2)
💰 Ford is increasing the price of its electric F-150 Lightning pickup because of material cost increases. The starting prices for the 2023 version are up between $6,000 and $8,500 and will now range from $47,000 to $97,000, depending on the model. (CNBC)
4. Michigan, Michigan State make preseason top 25
Michigan and Michigan State look like they'll be competing for a Big Ten championship this year.
Driving the news: The Wolverines (No. 6) and Spartans (No. 14) ) both made the preseason USA Today coaches poll.
Conference call: The SEC leads the way with six ranked teams, followed by the ACC (five), Big Ten (four), Big 12 (four), Pac-12 (three), American (two) and independent (Notre Dame).
How it works: Each member of the randomly selected panel of FBS coaches submits a Top 25 each week. A first-place vote is worth 25 points, second place 24, and so on down to one point for 25th.
Looking ahead: The more official AP poll comes out next week and the season kicks off in 17 days on Aug. 27.
The cross-state rivalry game happens Oct. 29 this year in Ann Arbor. MSU defeated Michigan in upset fashion the last two matchups.
5. Pic to go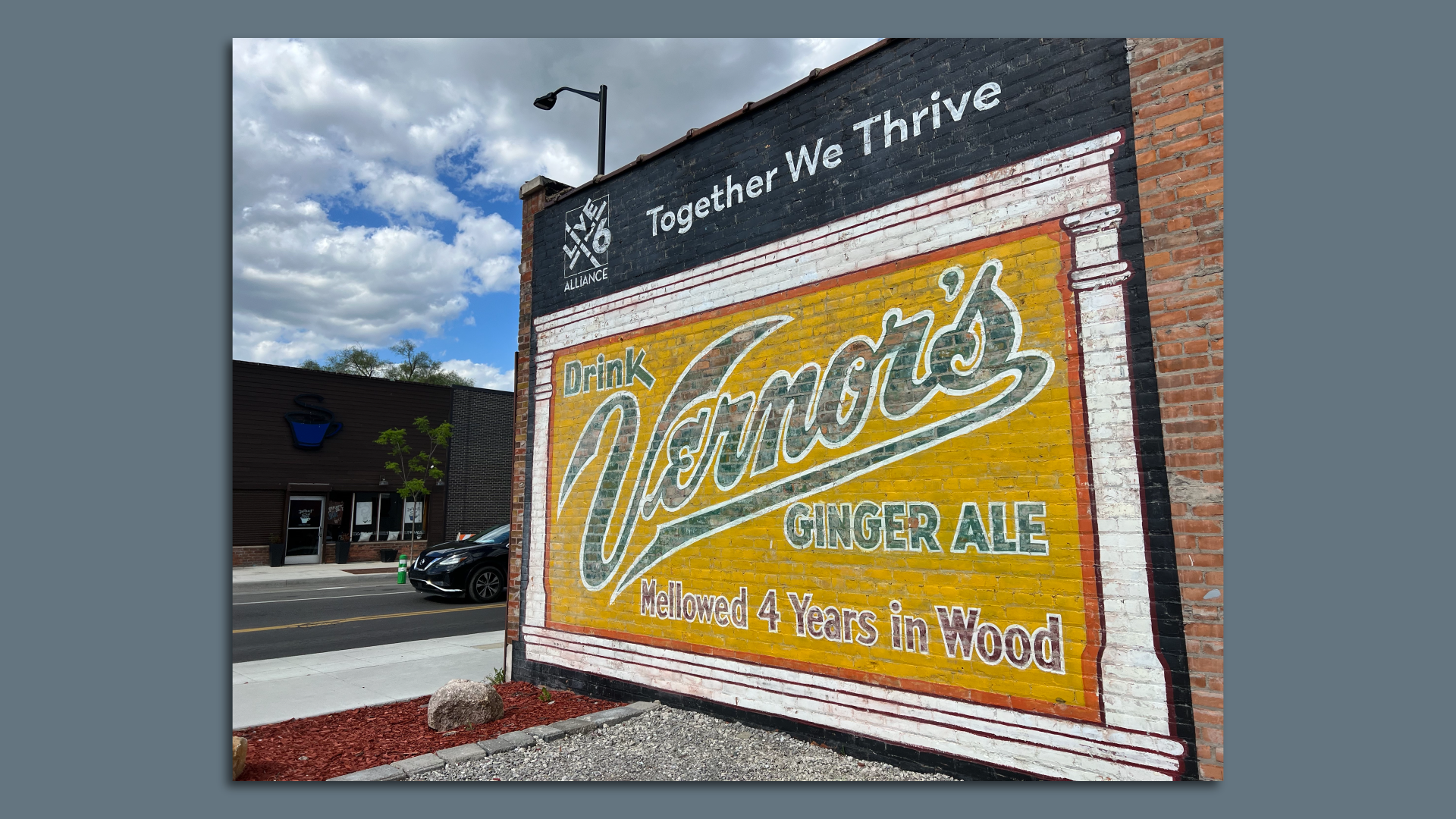 👋 Hi, Sam here in front of the Vernors ginger ale mural on 6 Mile.
Word on the street is that our editor, Everett, has never tried a Vernor's.
The intrigue: Check back tomorrow to see if he likes it or is a bad person.