Axios Detroit
September 26, 2022
So, it's really fall. Buy any decorative gourds yet?
🌧️ Today's weather: Showers likely, with a high of 61.
Today's newsletter is 848 words — a 3.5-minute read. Edited by Everett Cook and copy edited by Joyce Laskowski.
1 big thing: Election deniers on the ballot
Michigan is among 25 states that will field at least one 2020 presidential election denier on the Nov. 8 ballot.
Why it matters: Widespread election denial from GOP candidates has major implications for our democracy and shows how former President Trump has reshaped the Republican Party, Axios' Jonathan Swan and Josh Kraushaar write.
The big picture: Nearly half of all Republican nominees in federal or statewide contests have questioned President Biden's legitimate 2020 victory, FiveThirtyEight research finds.
Details: Each GOP candidate running for statewide office — gubernatorial candidate Tudor Dixon, attorney general candidate Matt DePerno and secretary of state candidate Kristina Karamo — has denied the results of the 2020 election, along with three congressional candidates.
The intrigue: Dixon isn't talking about a stolen election the same way she did as a primary candidate.
She agreed with her GOP opponents when asked whether widespread election fraud changed the outcome of the 2020 presidential election in primary debates in May and June, MLive reports.
But when asked recently, she told MLive "I don't think we can see enough of the evidence because we weren't able to look back and some of that is destroyed now."
Of note: The other candidates on the statewide ballot also aren't talking about the 2020 election in the same way they did as primary candidates.
DePerno declined answering questions about the 2020 election at the August convention.
At the "Red Wave" rally on the Capital lawn following the convention, Karamo chose not to repeat the phrase "Trump won" along with supporters when prompted for a picture.
What they're saying: "I believe that there was enough fraud in the election that we have to be very concerned and we have to have the strong election laws that the legislature passed to make sure our elections are fair in the future," Dixon told MLive.
Reality check: There was not widespread voter fraud that affected the outcome of Michigan's 2020 election results.
2. New Midtown development mixes art, veteran housing
An eclectic housing development is now open in Midtown with several furnished units set aside for veterans.
Why it matters: The neighborhood is part of an in-demand section of the Woodward corridor that is looking to add about 4,000 rental units, Midtown Detroit Inc. executive director Susan Mosey tells Axios.
Driving the news: Developers, city officials and artists gathered last week to debut The Freelon at Sugar Hill — a $38 million, 68-unit complex with retail space and a 160-space parking garage.
Develop Detroit co-owns the property in a joint venture with national nonprofit developer Preservation of Affordable Housing.
The intrigue: Sugar Hill was a nightlife district decades ago and the area now includes art-related businesses.
What they're saying: "We know that justice begins with home, justice is what love looks like in public and we are doing this here," Freelon's widow, jazz singer Nnenna Freelon, said at the ribbon-cutting. "This doesn't happen everywhere."
Between the lines: The development at John R Street and Garfield Street is across from the John D. Dingell VA Medical Center. Fourteen apartments are designated for veterans who have been homeless.
The veterans' apartments are furnished with trauma-informed design practices and rent will not exceed 30% of their adjusted income.
3. The Grapevine: You heard it here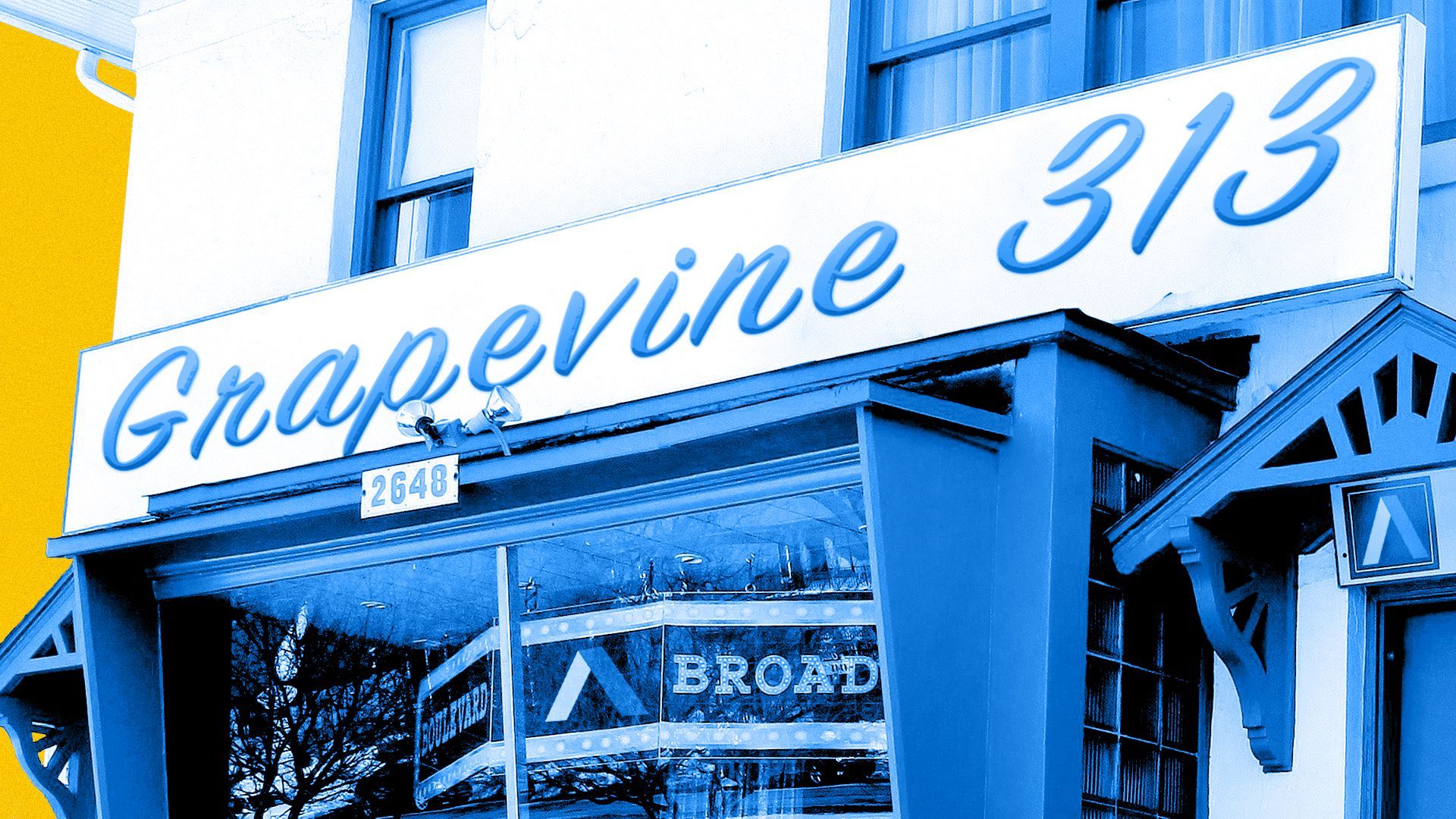 🚨 The Wayne County juvenile jail has been operating under a "temporary disaster plan" because of understaffing and overcrowding. Complaints are growing about youth being confined for long periods and denied basic care. (Free Press)
👟 Sneaker retailer Fahrenheit 313 on the Livernois Avenue of Fashion built up its online presence during the pandemic and is now launching an app, Fire Exchange. Part of the earnings will go to Detroit public schools. (Metro Times)
🏢 General Motors is requiring some employees to go back to the office three days a week at the RenCen downtown — which has been largely empty since 2020 — and GM's Warren center. (Detroit News)
4. ✏️ Draw Detroit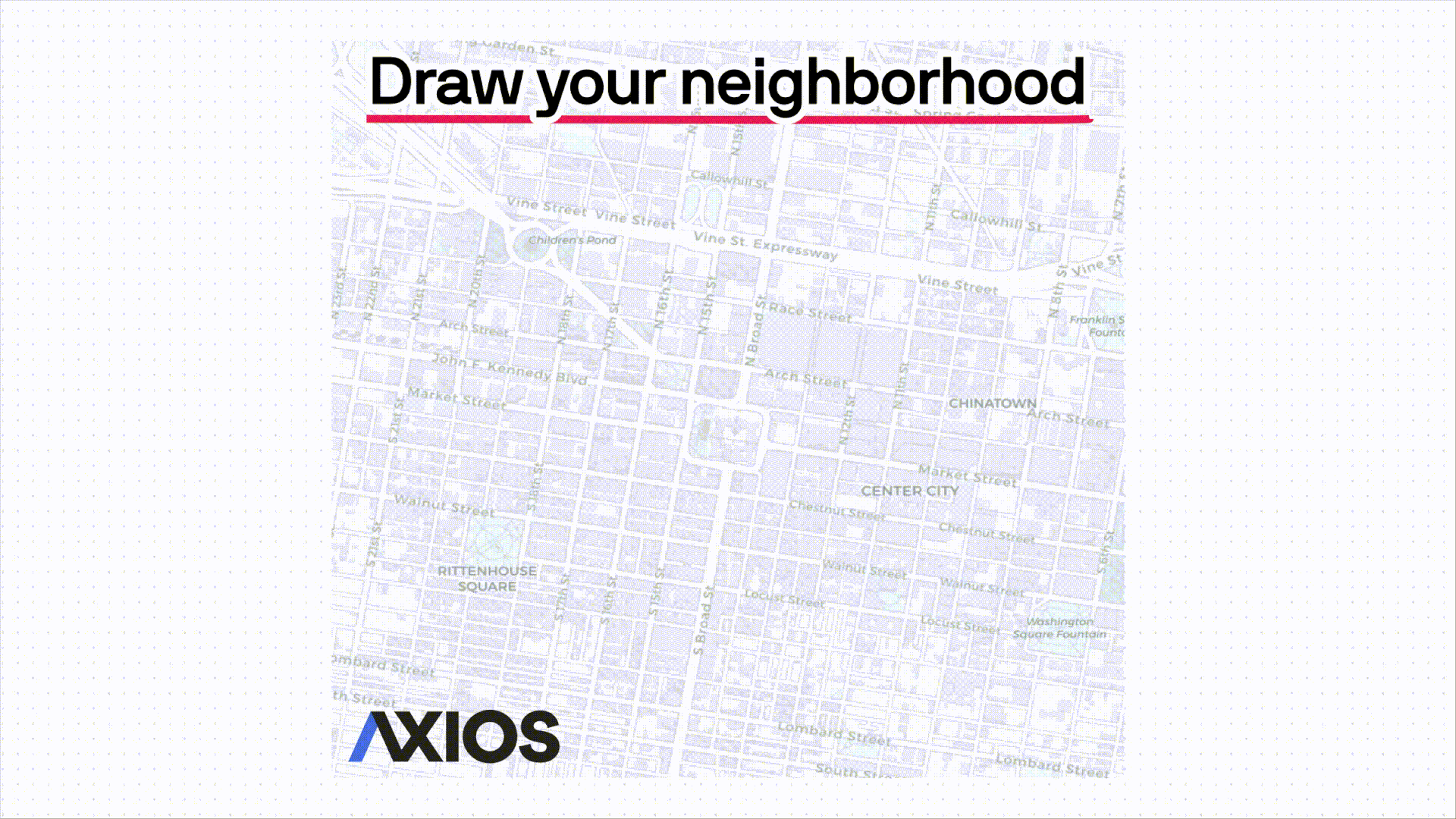 Neighborhood boundaries can seemingly vary between our historical memory, what city-sanctioned maps say and what Google tries to tell us.
Do you think you know the exact borders of Detroit's neighborhoods — the streets where each ends and begins?
Our visual storytelling team came up with a game where you draw what you think are the boundaries for local neighborhoods and compare your answers to other Axios readers.
How it works: Follow this link and hit play!
If you're not familiar with a neighborhood, skip it and receive a different area to draw.
Compare your answers afterward to the average guesses of other Axios readers to see just how well you know our neighborhoods.
Don't forget: Download images of your results to share them with friends and on social media.
5. 💍 1 engagement to go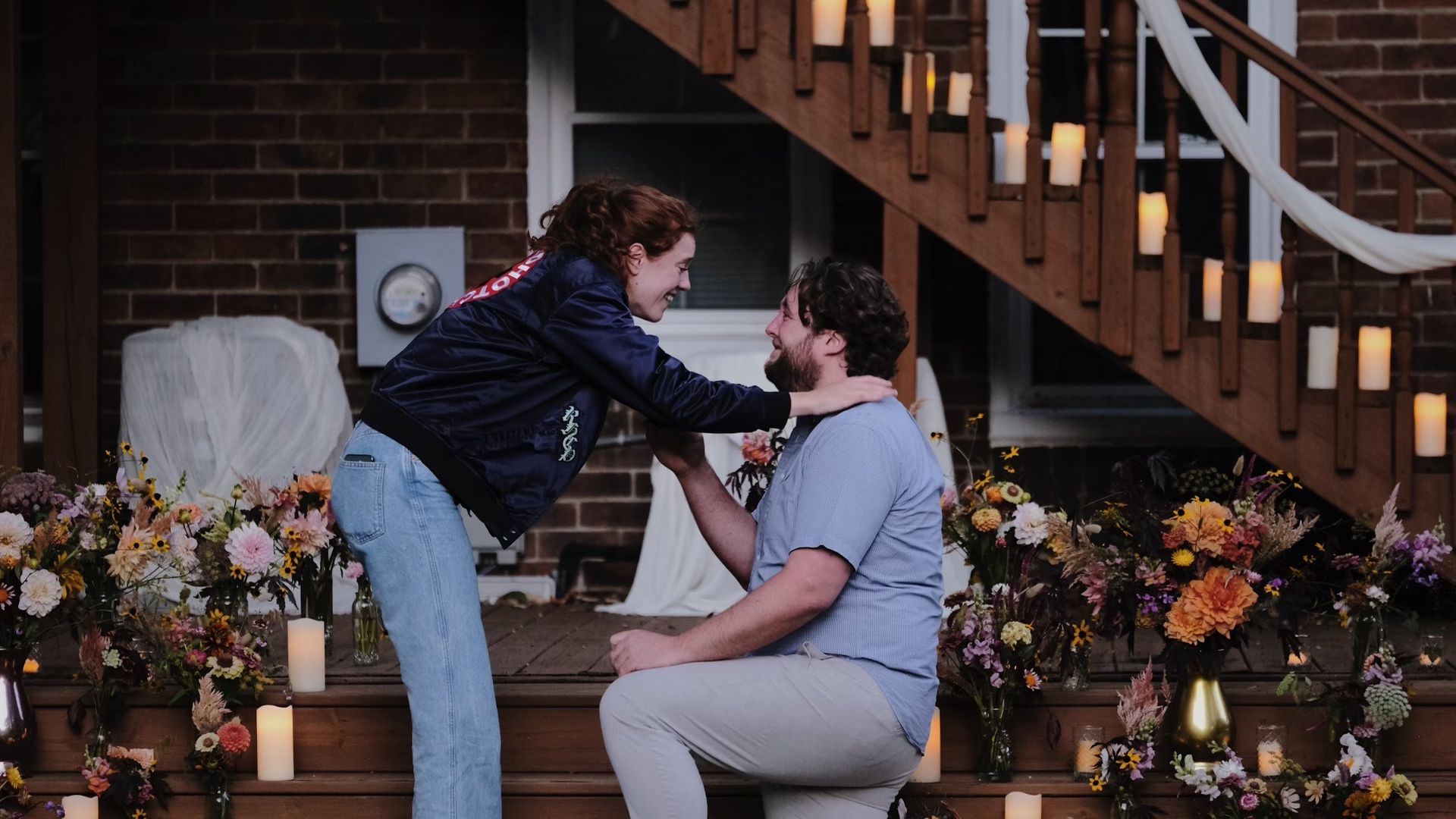 👋 Hi, Everett here. Claire said yes!!!
Our picks:
📸 Joe is reading about "The Follower," a digital art project that stitches together Instagram pics with surveillance footage showing the process of taking those photos.
🎊 Annalise is congratulating Everett on a beautiful set-up and a successful ask.
🎷 Sam is celebrating the life of tenor saxophone legend Pharoah Sanders, who died Saturday.
💙 Everett is the luckiest boy in school.