Axios Des Moines
June 10, 2021
Hi, Des Moines. It's Thursday.
🔥 You sure look hot today. High of 91°.
⚡ Situational awareness: Polk County Attorney John Sarcone won't seek re-election in 2022, he told KCCI. He's served in the role for 30 years.
Today's Smart Brevity count is 889 words — a 3-minute read.
1 big thing: 33K vaccine doses are expiring
Around 33,000 Johnson & Johnson coronavirus vaccine doses will expire in Iowa this month, state health officials told us yesterday.
Why it matters: Less than half of our state is vaccinated. It would be an unsettling waste if they go unused.
By the numbers: COVID vaccine demand has plummeted in recent weeks.
Nearly 51,500 doses were given April 8, the peak of statewide vaccination, according to IDPH data.
Fewer than 3,500 were administered in recent days, a more than 90% drop.
Details: J&J is a one-dose vaccine and can be stored at normal refrigeration temps for up to three months.
Pfizer and Moderna's two-dose vaccines have colder storage requirements, but can be stored twice as long.
The big picture: More than 10.1 million doses of J&J have been delivered nationally but not administered, according to CDC data.
What they're saying: Iowa announced a new vaccine awareness campaign this week and is advocating for the use of the soon-to-expire doses.
"Throughout the COVID-19 vaccine campaign, IDPH has provided consultation and education to ensure the use of every available dose," IDPH spokesperson Sarah Ekstrand told Jason yesterday.
Worthy of your time: If you're still unvaxxed, check here to find where you can get your shot nearby.
2. GOP group says Indianola training is anti-white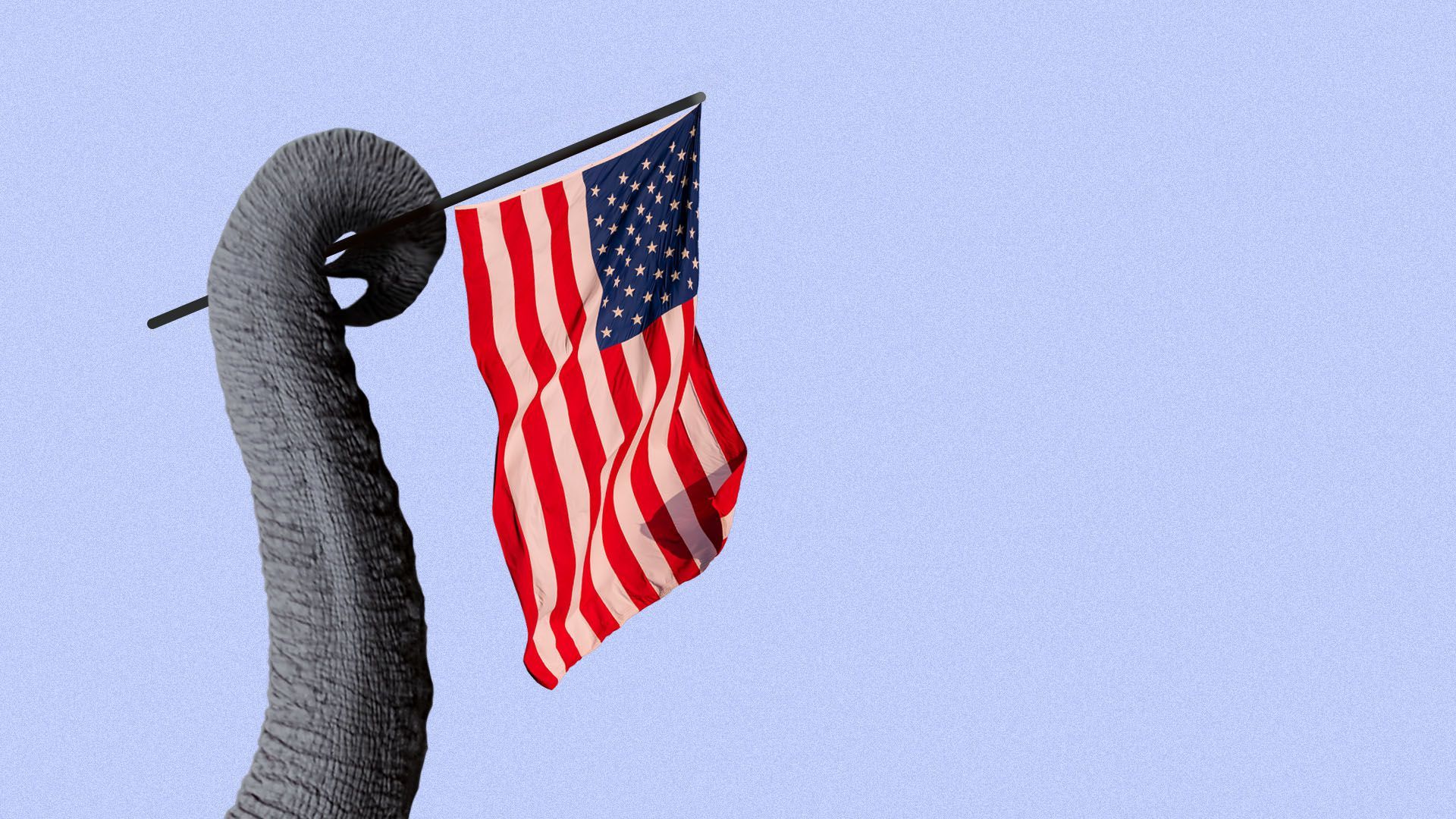 The Warren County Republican Party wants the city of Indianola to stop participating in an "equity challenge" that it claims teaches anti-white bias, according to the Des Moines Register.
The 21-day equity challenge promoted by United Way of Central Iowa educates participants on race, religion, gender, LGBTQ issues, bias and housing inequality.
It also examines the history and influence of racism and how it's shaped people's lives, the Register reports. It's voluntary for employees but mandatory for department heads.
Why it matters: More organizations are undergoing diversity and implicit bias training in light of the Black Lives Matter movement which gained momentum last summer.
But some conservatives say lessons that teach how people or the U.S. are inherently biased are actually discriminatory towards white people.
What they're saying: County co-chair Stephen Kirby, who's written books that some claim promote hatred toward Muslims, says the program is racist because it teaches that white supremacy still has a stronghold over our culture and country.
The other side: Indianola City Manager Ryan Waller said the challenge doesn't have anti-white rhetoric and is meant to educate city employees in areas they may have gaps in, such as the needs of the metro's growing immigrant population.
"We are charged with serving the public," he said. "So having a stable and compassionate workforce is a must."
Businesses and cities that support the program include John Deere, Wells Fargo, Ankeny, Clive, Des Moines, Urbandale, Waukee and West Des Moines.
3. Pizza — a sign of our recovery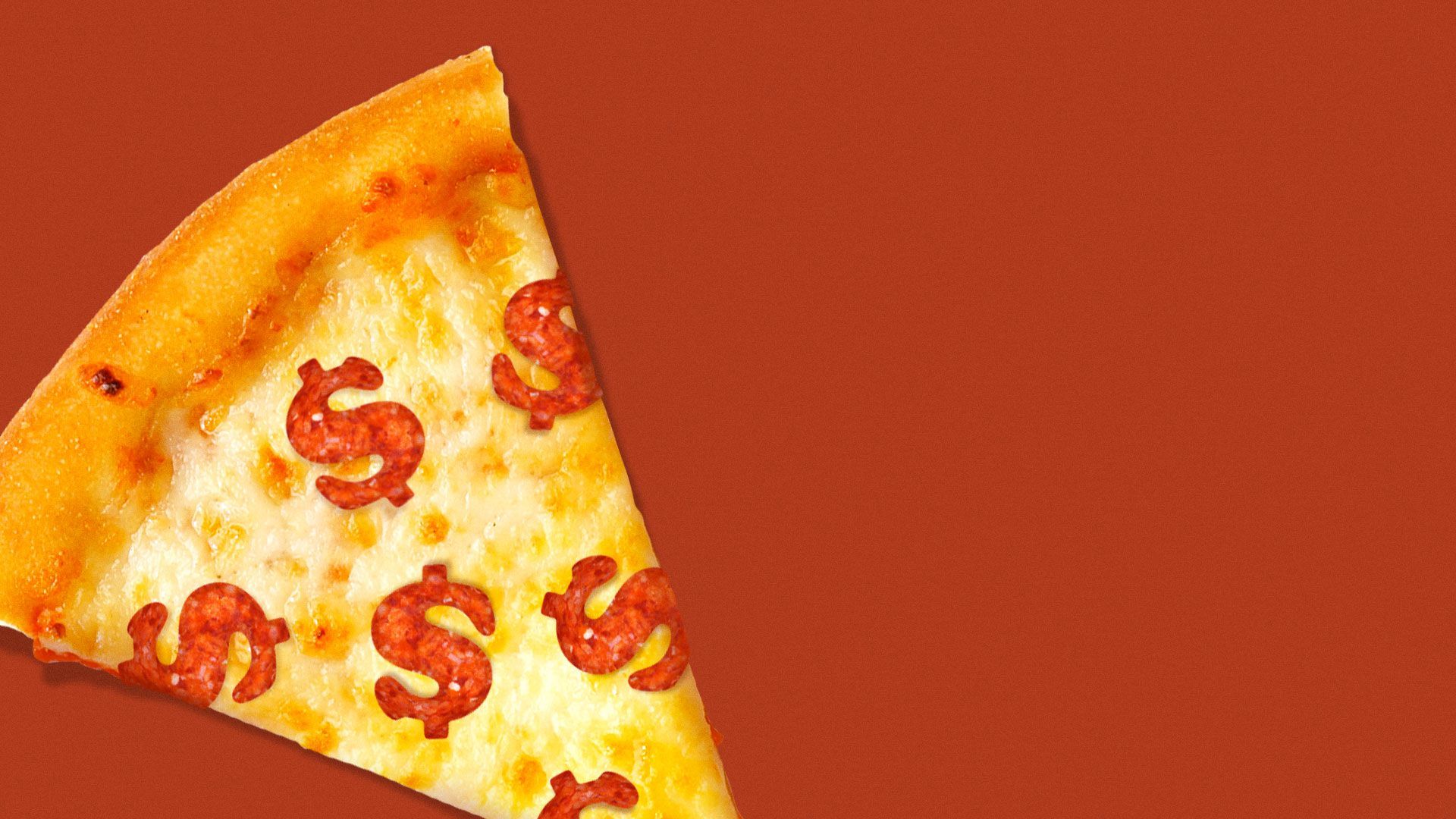 We're returning to in-person work and our appetite for gas station cuisine is showing it.
By the numbers: Food and fountain drink sales were up 13.4% in Casey's stores from February-April 2021, according to the company's Q4 2021 report.
The return of morning and overnight foot traffic contributed to the rise of pizza slice, bakery and beverage sales, Casey's CEO Darren Rebelez said during a stakeholder's call yesterday.
During the same period last year, in-store food and drink sales went down by 13.5% due to COVID-19 shutdowns.
Yes, but: Whole-pizza sales skyrocketed in 2020 — a sign that people were eating inside, rather than on-the-go.
What's next: The return of pre-pandemic foot traffic isn't expected until the fall, especially since school is out for the summer, Rebelez said.
4. Expect more cyberattacks against schools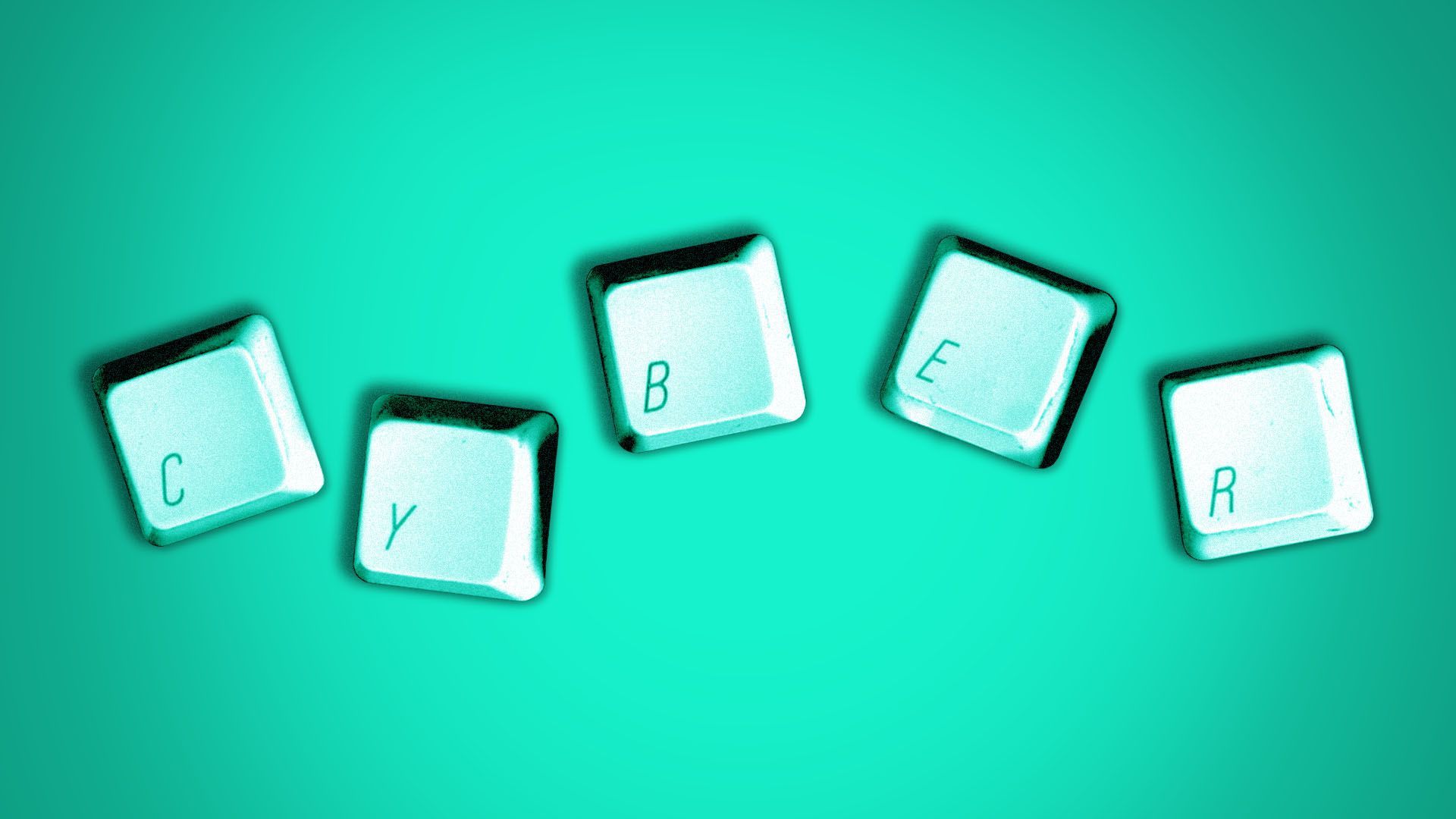 The cybersecurity attack against Des Moines Area Community College is part of a rise in breaches against schools that won't ease up anytime soon.
Details: DMACC canceled classes Monday and Tuesday and brought back only in-person lessons Wednesday, due to the breach.
The FBI is investigating the cyberattack that forced the college to close, but details have been scarce.
Of note: Online classes are still canceled for today.
The big picture: Schools are popular targets because of the abundance of student data and their financial ability to pay hackers' ransom demands, said Brett Callow, threat analyst for cybersecurity company Emsisoft.
The risk of punishment is also low — U.S. conviction rates for cyber-crimes are at .05%, but "millions" can be made in ransomware attacks, Callow said.
Cyberattacks also rose in 2020 due in part to the shift to online learning.
Flashback: Fort Dodge canceled classes in 2020 because of a cyberattack and Johnston closed for a day in 2017 after the hacker group "Dark Overlord" published student data online.
5. Because you recommended it: Lachele's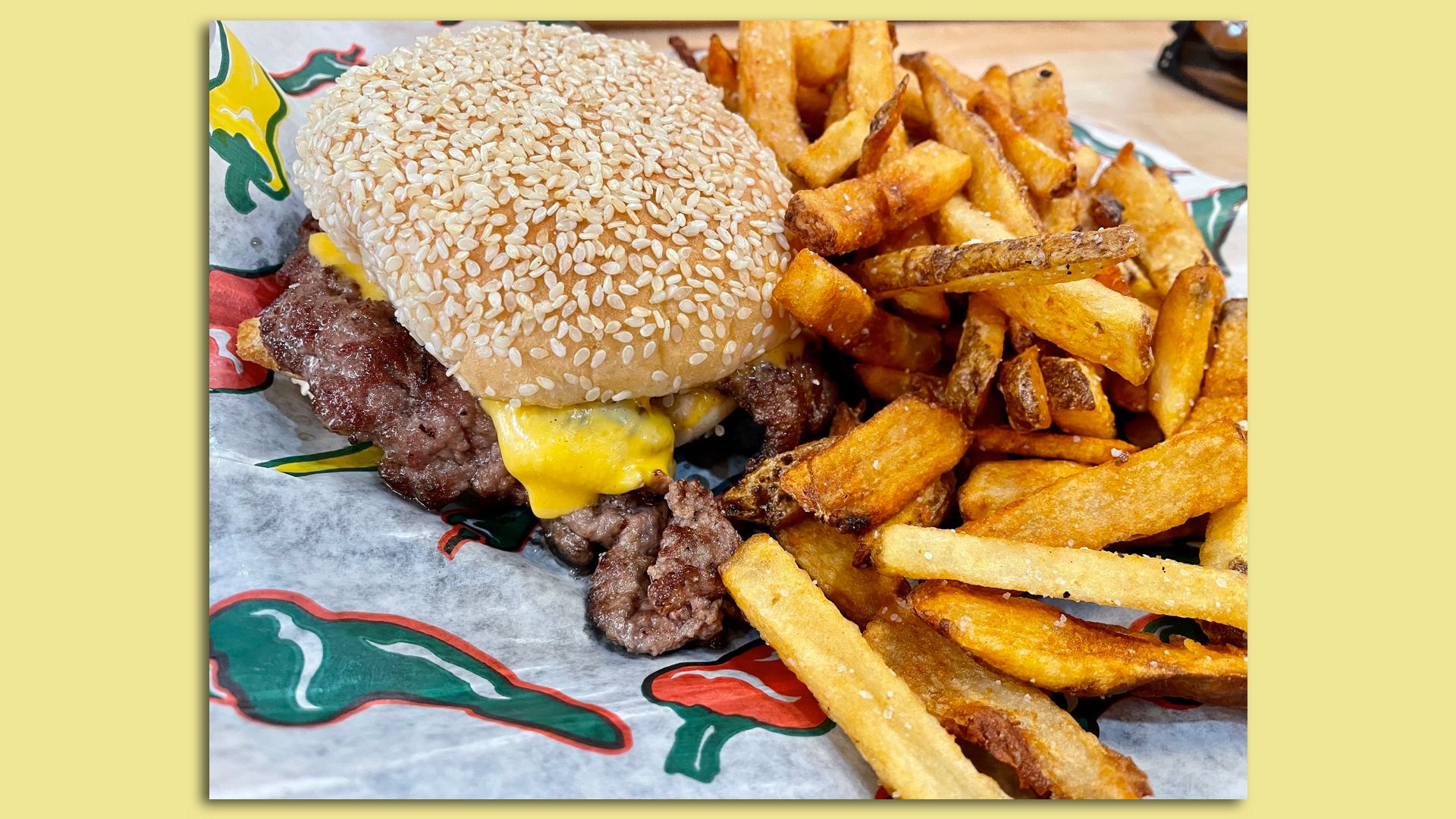 👋🏼 Jason here: I don't eat a lot of burgers, but when I do, I want them to be GDG — greasy delicious good.
I ate there last week at the advice of Axios reader Giada Morresi of DSM.
"Lachele's has quickly become one of my all-time favorite burger spots — it even gives Portillo's a run for its money," she told me recently. (DSM, sadly, doesn't have a Portillo's.)
Flashback: Corey Wendel and his wife Lachele opened Lachele's in February, and they promise: The beef is never frozen.
Visit: 2716 Ingersoll Ave. Wed.-Sat.: 11am-9pm; Sunday: 9am-3pm.
Of note: It's a small, busy place so you might need to wait a few minutes for a seat during the lunch hour. If you're rushed, grab takeout!
6. Pic du jour: DSM's new pride flag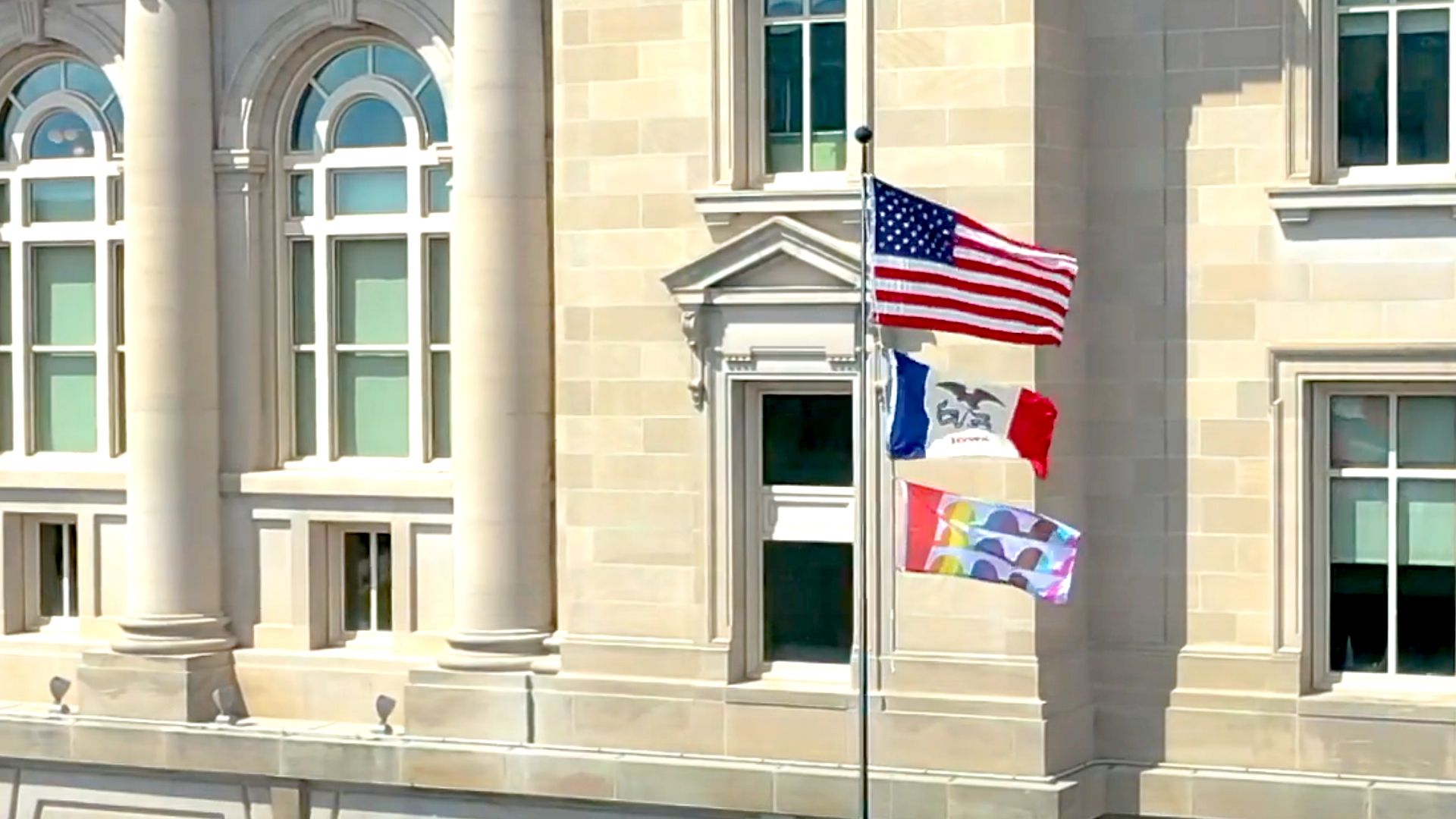 🎥 As we start our return to movie theaters, there are some local gems we miss.
🍿 Linh loved the popcorn and lobby at the Sierra III Theatre in WDM.
🎬 Jason misses the independent films at the Fleur.
What movie theater do you miss? Hit reply and reminisce with us.