Axios Des Moines
May 13, 2021
Happy Thursday, Des Moines!
☀️ Today's high is 66° and our last day of sunshine before a long stretch of rain. Take time to enjoy it.
🍖 New restaurant: Ruth's Chris Steak House, a popular national chain, is planning its first Iowa location in West Des Moines, the Business Record reports.
Today's Smart Brevity count is 920 words, a 3.5-minute read.
1 big thing: Central Iowa's next hot town
Even though it's right next to Des Moines, let's face it — you've probably never heard of the town Cumming.
But Mayor Tom Becker is banking on the 500-person town being central Iowa's next 'it' destination.
"We're going to be the next Waukee," Becker told Axios.
Why it matters: Des Moines is growing at a pace that's faster than the national average and we're seeing tremendous residential development, especially in suburban areas that aren't landlocked.
Cumming is nestled perfectly between Norwalk and West Des Moines and developers see its acres of undeveloped farmland as an opportunity to grow.
The state of play:
Within ten years, Cumming's population is expected to quadruple to 2,000+ people once its "agrihood" is developed — a neighborhood with enough space for people to raise produce and animals.
The Home Show Expo, one of Des Moines' largest annual home and renovation events, is based in Cumming this year.
Like other rural towns, the agricultural-based community has seen stores, gas stations and banks close over the decades. But its population grew from around 300 in 2010 to 500 in 2020, Becker said.
What they're saying: Becker admits some of the residents who chose to live in Cumming are the type that "don't want friends."
But that will have to change, especially as the area draws residents who like the close vicinity to I-35 and the metro.
Our take: Cumming has become one of our favorite spots to visit, especially on our bikes (which by the way, the Great Western Trail is also expanding).
It's a five-minute drive from The Chicken, which serves the best chicken tenders.
It's 12 minutes from Trader Joe's, which is 10/10.
👀 It's home to Cumming Tap, one of the best bars in the region and these koozies.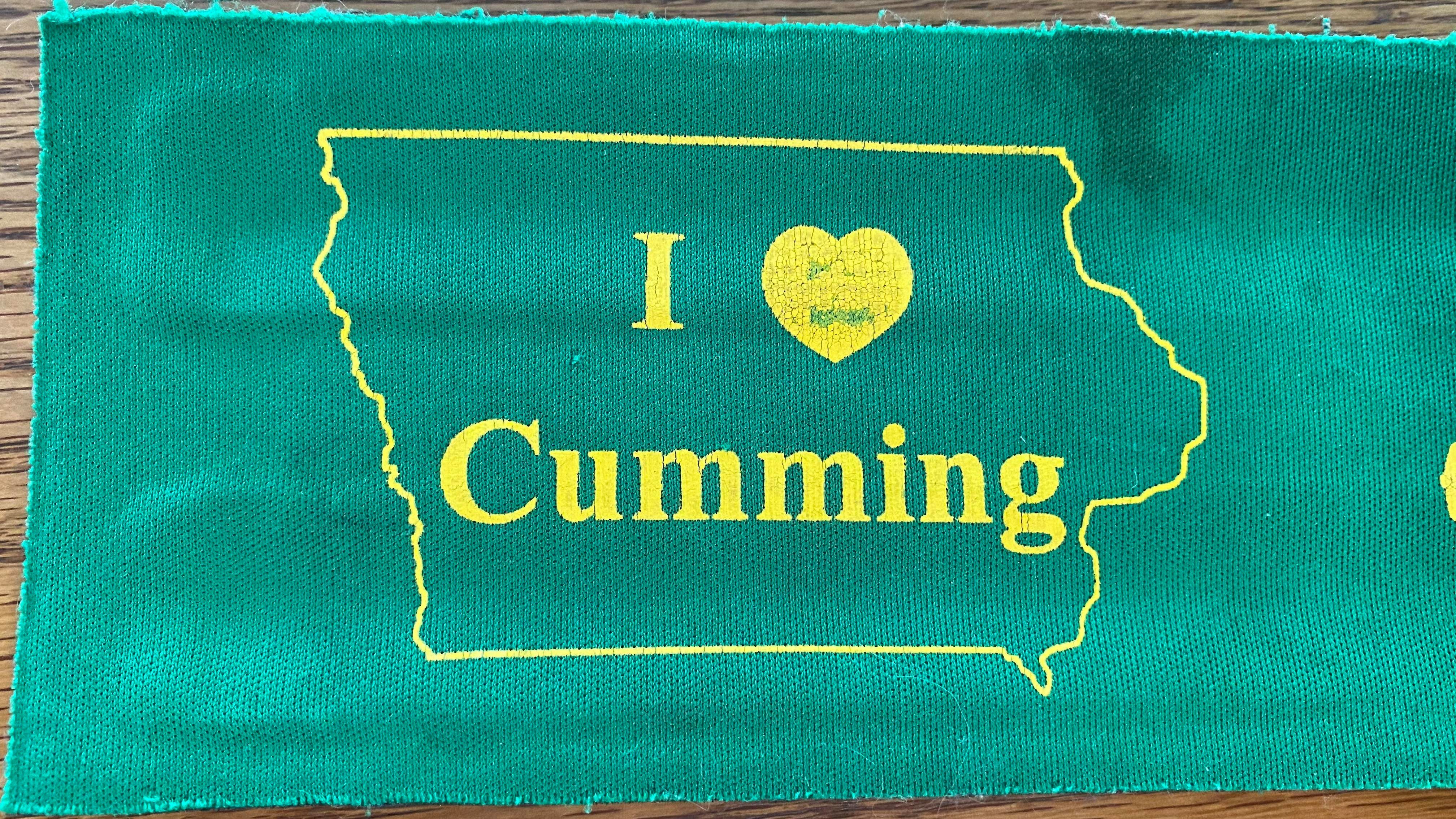 2. The "naked trike angel" gets a new public home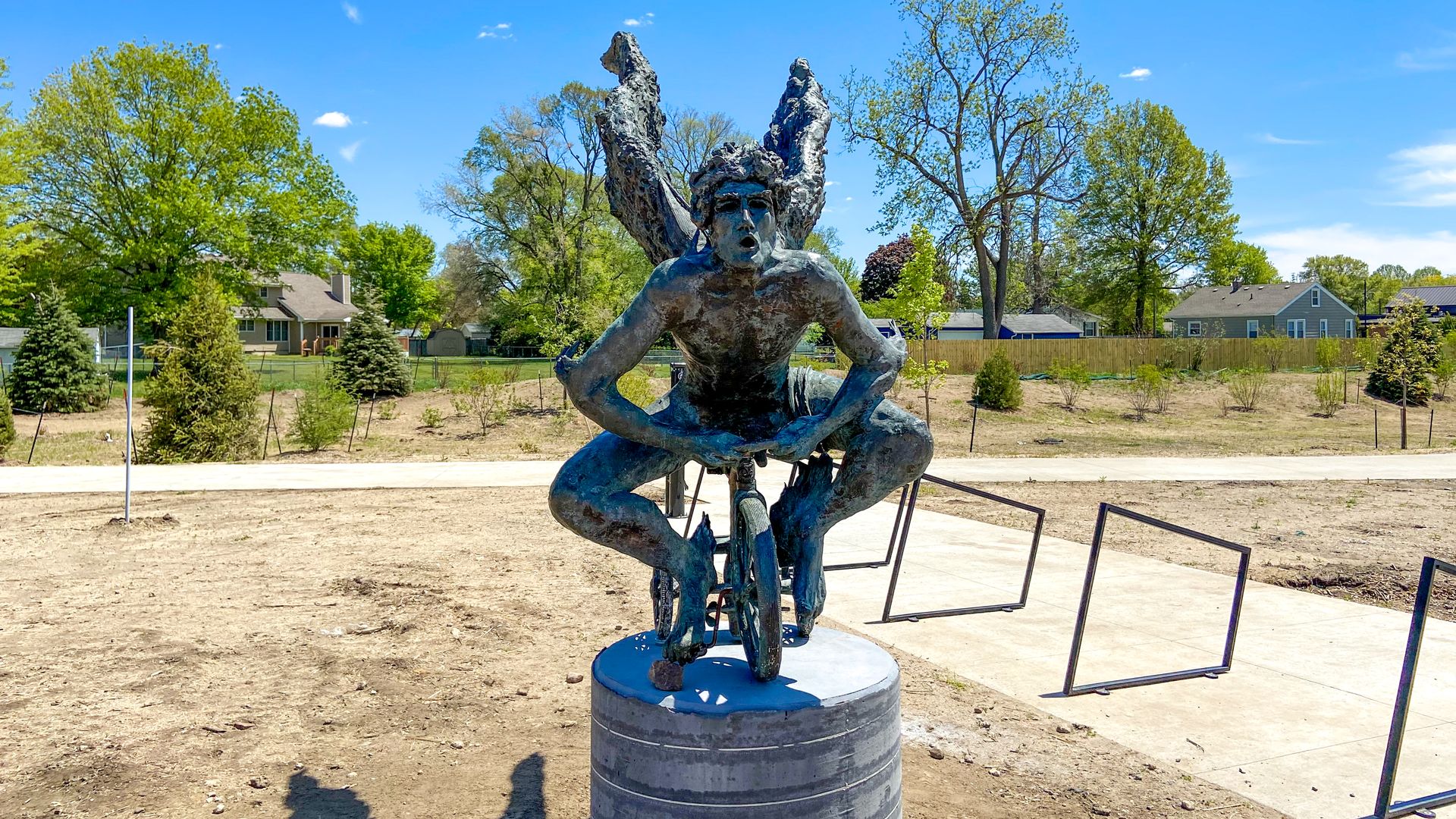 If you grew up in Des Moines in the 70s and 80s, no doubt the "naked trike angel" at Merle Hay Mall popped into your nightmares.
Good news — it's returning to the public sphere, giving a whole new generation of Des Moines residents the sight of its bare thighs.
The sculpture's controversial history: Artist Mark Jacobsen, then 25, was commissioned to create new art for the mall and wanted to "do something to get attention," according to the Register.
His anguished naked angel crouched over a trike did the trick.
The iconic sculpture known as "UpDown" debuted at the mall in 1974 and was supposed to reflect the "highs and lows he experienced as a young man." Instead, mall-goers were offended.
The angel was quietly hidden away in 1990, until it was purchased by collector Jerri Scott, who said she got a kick out of it.
Driving the news: Scott told dsm Magazine she was ready to part with the sculpture as she prepares to downsize. It's lived in her backyard in the east side since 2001.
She donated the sculpture to the City of Johnston and it will make its public debut during an unveiling this Saturday at its new home along the bike trail near City Hall.
What she's saying: "It's worth every dime I put into it," she told the Register in 2014.
What's next: See UpDown's official unveiling at the mayor's annual bike ride at 11:45am Saturday at Johnston City Hall.
3. City settlements: Lots of crashes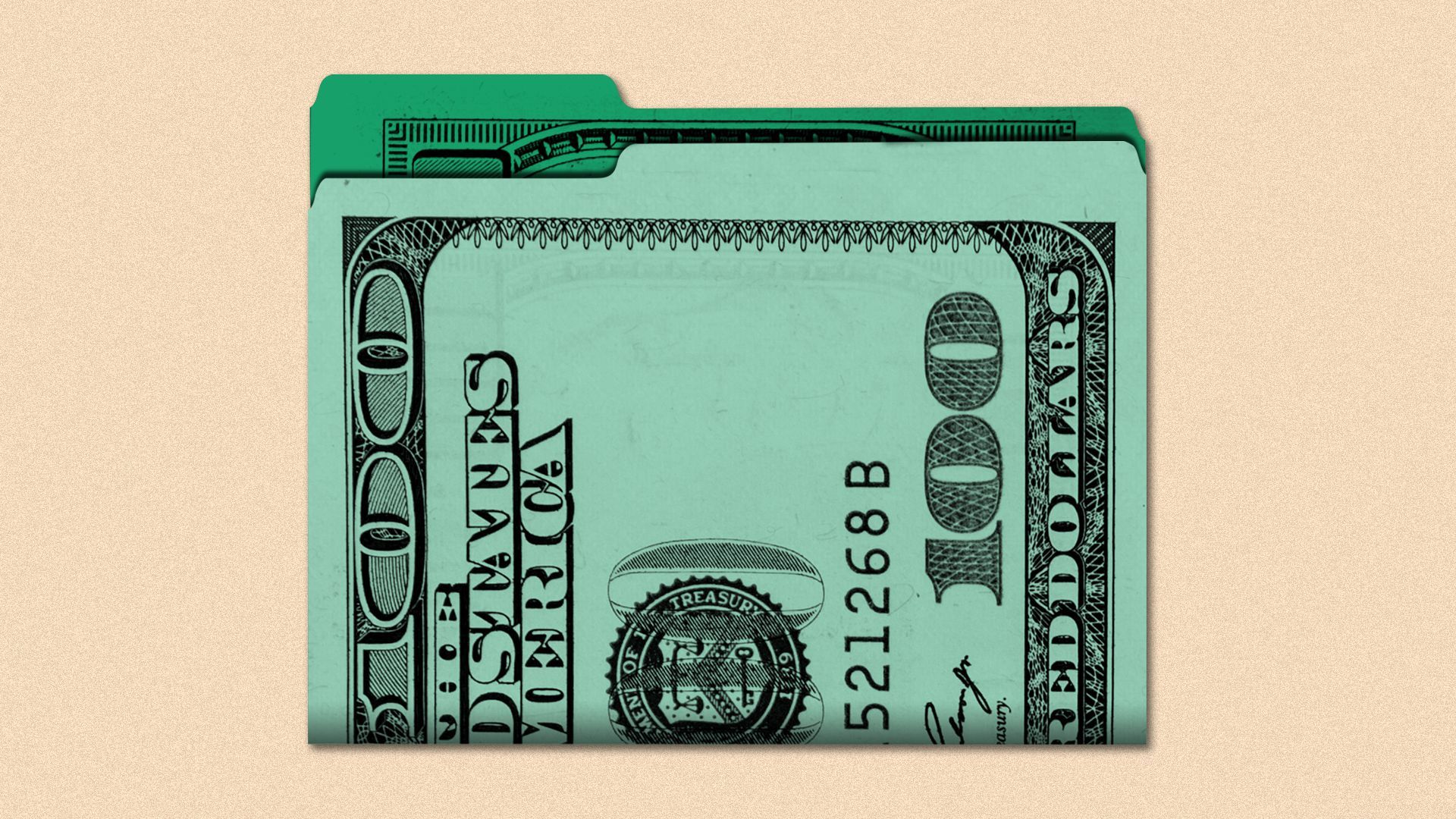 Here are the legal claims that the city of Des Moines has settled since our last report in March for over $1,000.
Constance Schindler: $40,000 for injuries that allegedly occurred from an uncovered hole in a street grate.
Linda Swanson: $1,864 for damage to a sidewalk caused by heavy equipment.
Privately-owned autos hit by city vehicles:
Colton Smith and Megan Helgeson: $7,524 (Garbage truck)
Dewey Ford: $3,984
Deyarman Ford: $2,475 (Ambulance)
Susan Courtney: $2,138
Shane Bendgen: $1,690
Todd Wilson: $1,237 (Street sweeper)
Nationwide Insurance/Jared McMurray: $1,166
Owners whose vehicles were hit by snow plows:
All Solutions Concrete: $13,360
Karina Garcia: $11,608
Kelley Frary: $2,794
Jae Clark: $1,965
Sheryl Depatten: $1,484
Cameron and Marta Harper: $1,294
Sewer backup claims:
Megan Lyman: $9,740
Linda Mack: $4,796
House Buyers: $4,683
Dennis Kailey and Kelly Gray: $3,390
4. Data to help you catch the lunkers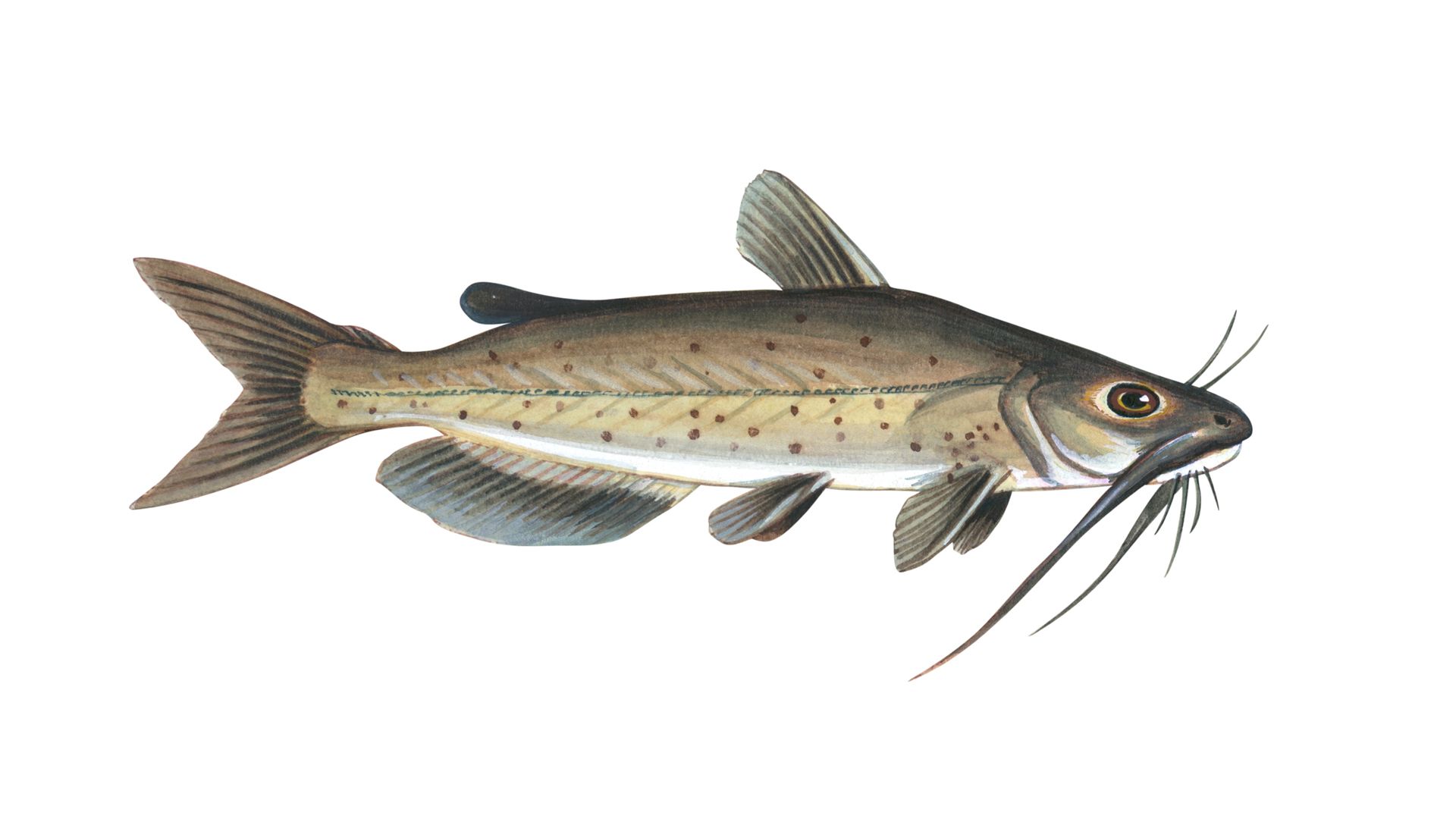 Iowa's fish survey data is back after a roughly three-year hiatus.
🎣 Why it matters: You can discover where the biggest fish are located. Score for the anglers. 
Details: The information is collected by the DNR during electroshocking and netting surveys on lakes, rivers and streams. It includes fish lengths and weights.
Flashback: The information was removed from the DNR's webpage in 2018 as the state transitioned to a new reporting system.
Get out there: Iowa fishing licenses can be purchased online.
5. The Ear: Just the shucking facts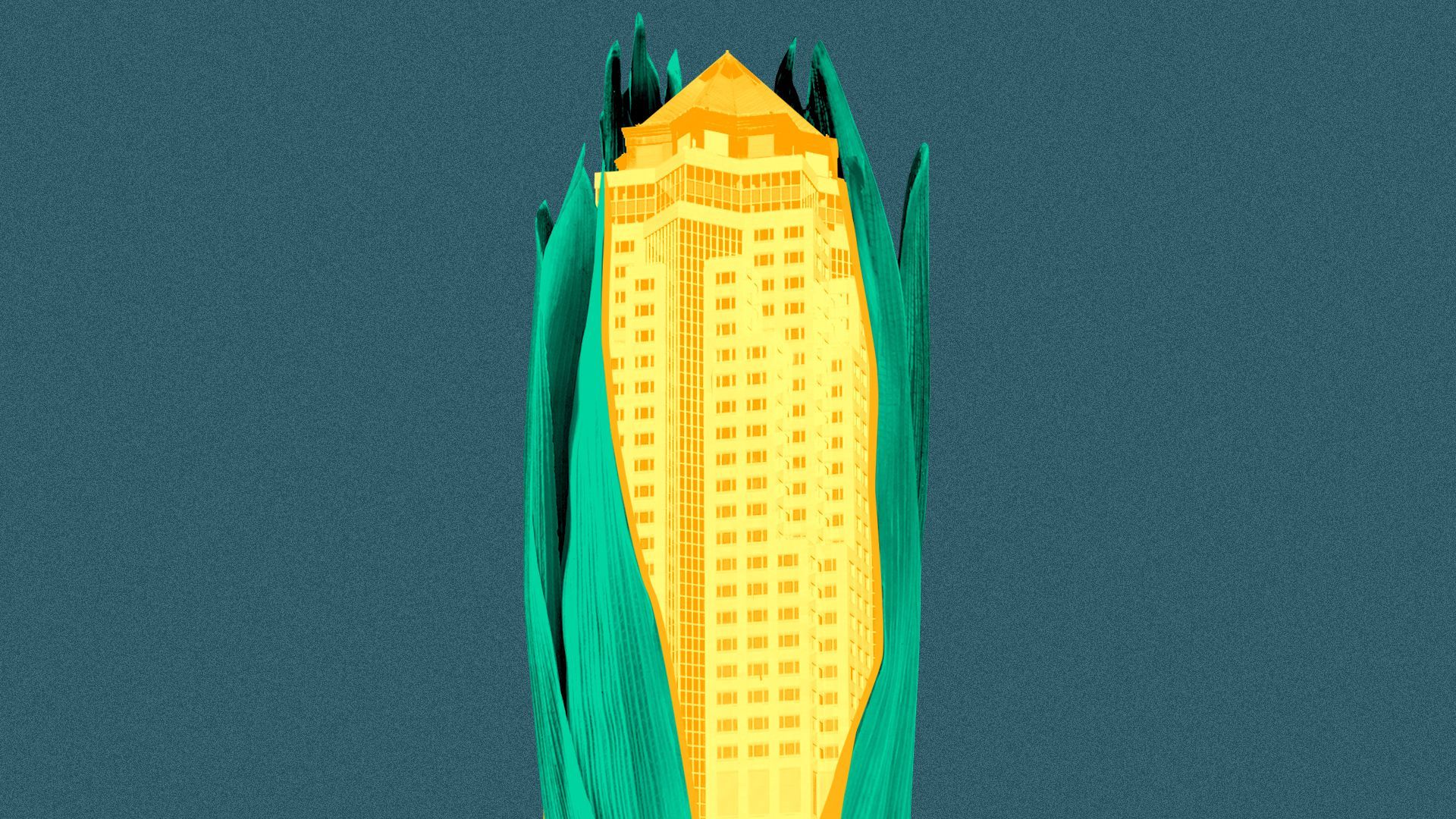 (Thanks for the corn pun, Jessie Zaruba of Grimes.)
6. Pic du jour: Linh's COVID-19 artifact
While rummaging through my car yesterday, I found this makeshift mask my mom made for me a year ago.
It was Swiffer cloths taped together with rubber bands for my ears.
I kept it in a paper Culver's bag after reading about "proper" aeration.
Linh's take: This was only a year ago. Wild.
📣 What's your COVID-19 artifact that you'll keep around to share in the future?
Thanks for joining us, friends! We're always glad to have you.
If you haven't already, subscribe to Axios Des Moines here for the news that gets you smarter faster.