Axios Des Moines
December 09, 2021
Hey, Thursday.
Guess what? It's getting warmer. High of 49.
💉 Situational awareness: Getting a third booster dose of Pfizer's COVID-19 vaccine offers more robust protection against the Omicron variant than just two doses, the company announced yesterday.
Today's Smart Brevity™ count is 949 words, a 3.5-minute read.
1 big thing: Eliminating Iowa's income tax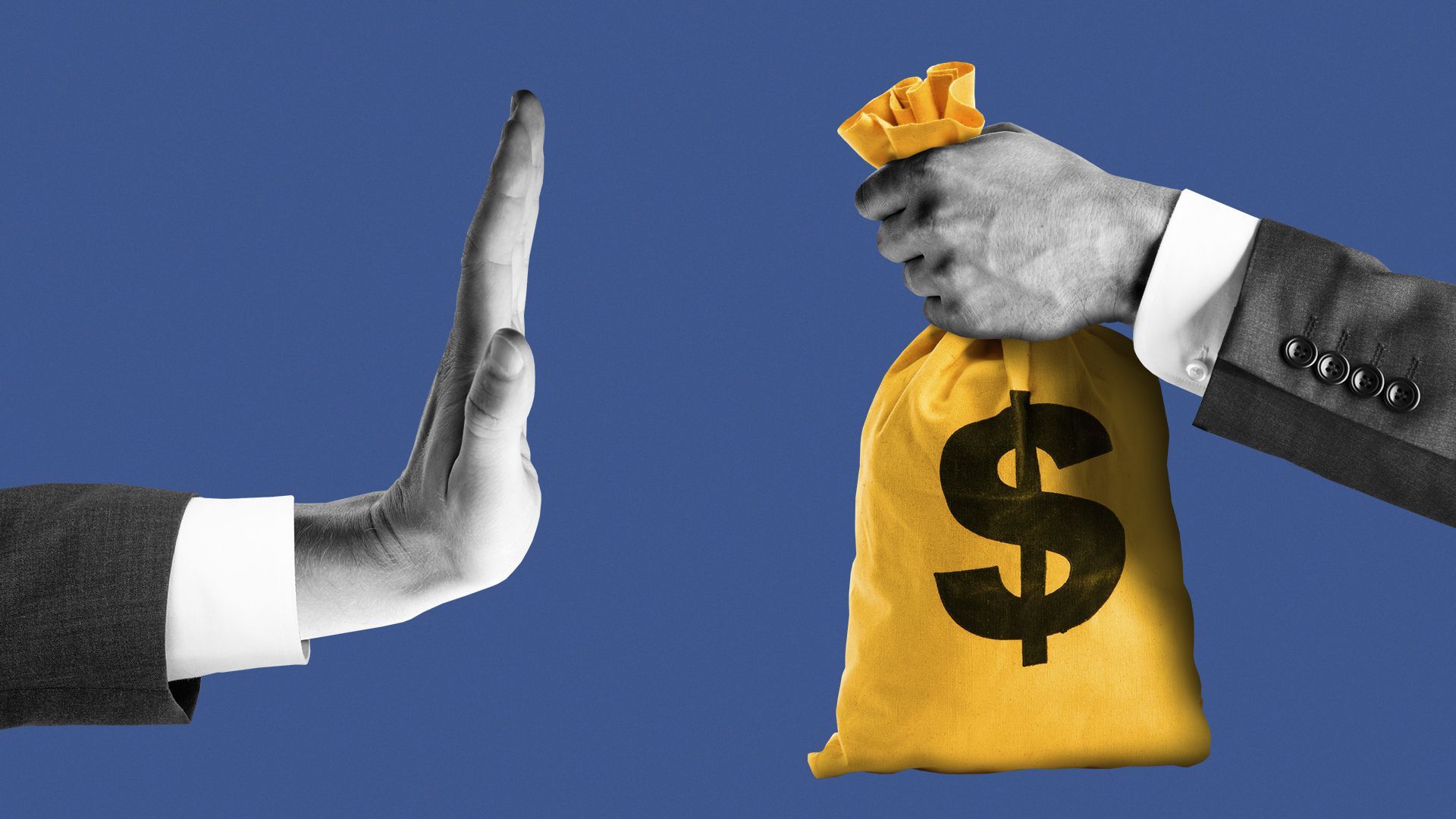 Eliminating the state's income tax is a priority for Iowa Senate Republicans this upcoming legislative session.
Driving the news: Getting rid of income tax will draw more people to Iowa and help alleviate the state's workforce shortage, said Sen. Brad Zaun, R-Urbandale, during yesterday's legislative breakfast held by the Greater Des Moines Partnership.
"I think it would be a huge step for the state of Iowa," Zaun said.
State of play: With the state's surplus nearing $2 billion, Senate Republicans say they want to push for major tax reform, including a process that would eventually end the income tax.
Some House Republicans are more cautious about major reforms, noting the surplus should be returned to taxpayers, while being mindful of the state's budget, The Gazette reports.
Yes, but: The state's sales tax would have to increase to make up for the elimination of the income tax, Iowa State economist Peter Orazem said in an episode of Iowa Press.
The other side: Eliminating income tax and subsequently raising sales tax would disproportionately hurt less affluent Iowans, said House Minority Leader Jennifer Konfrst.
Because lower-income households spend a larger share of their budgets on goods, some tax economists believe raising the sales tax burdens them more.
"That's not acceptable," Konfrst said.
What's ahead: The GOP-controlled Legislature's next session starts Jan. 10, 2022.
Bonus: Book debate continues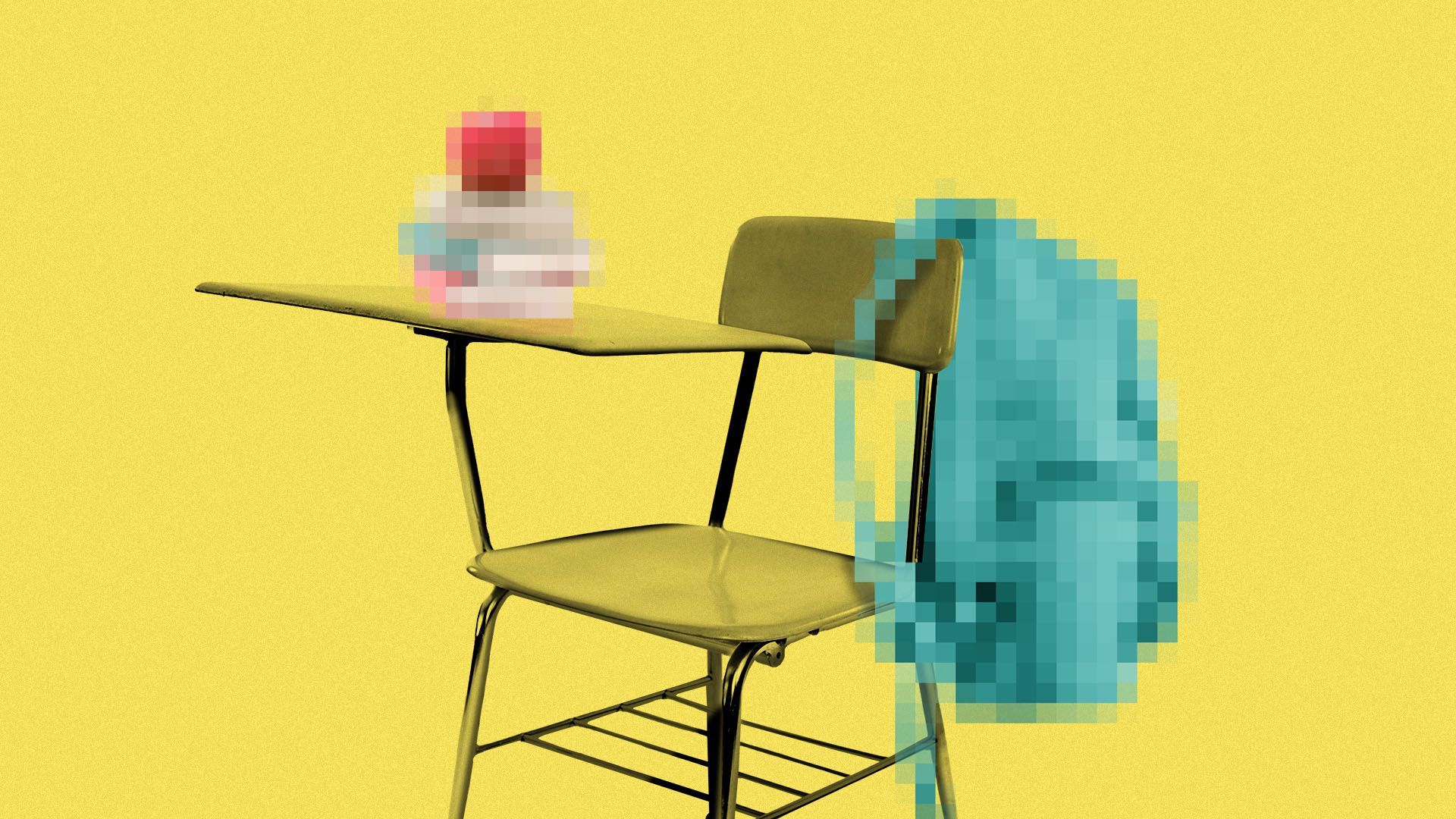 During the legislative breakfast, Senate Minority Leader Zach Wahls said that "divisive" cultural issues aren't encouraging people to move to the state or improving current systems.
Zaun, who said he supports penalizing school staff who provide "obscene" materials to students, emphasized that he's not trying to get rid of teachers, but that some of the "garbage" being taught to kids is unacceptable.
The big picture: Community members have challenged several books in high schools across Iowa. Many of them tackle issues of race and sexuality.
What they're saying: Some of the challenged books involve sexually explicit scenes, including in "Gender Queer" and "Not All Boys are Blue." But singling out specific passages isn't fair to the books' greater context, Deborah Caldwell-Stone of the American Library Association previously said.
Parents should decide what books are appropriate for their own kids, without removing them for everyone else, she said.
2. Storage project lands $1.5 million incentive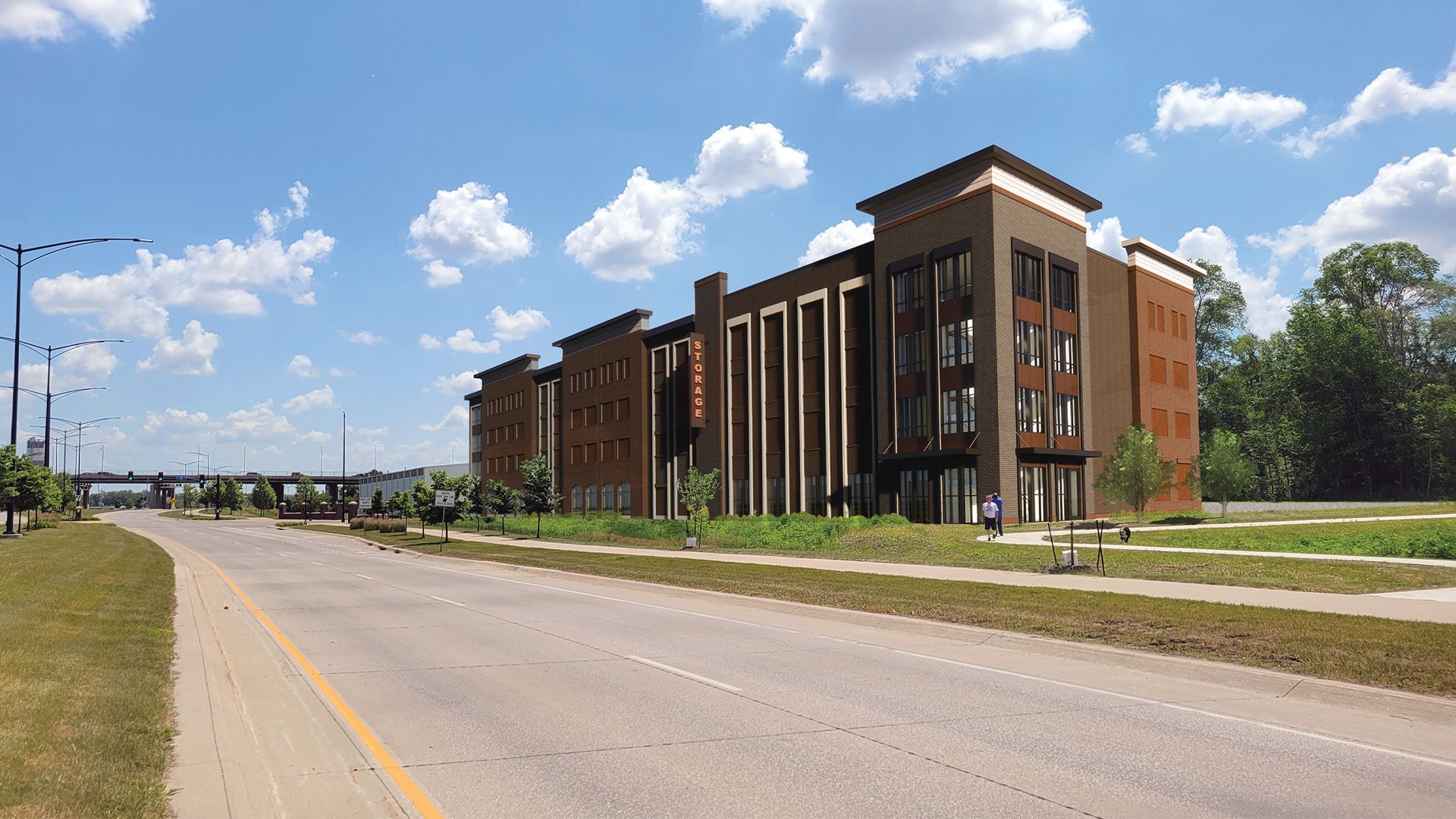 Des Moines officials approved a $15.5 million project this week to build two storage facilities on the edge of downtown's developing Market District.
Why it matters: The development is estimated to result in an additional $14 million in taxes over the next 30 years, according to the city.
Driving the news: The City Council approved $1.2 million in incentives for the development by Des Moines Climate Controlled Self Storage, which is owned by metro businessman Mark Bockenstedt.
Details: The four-story buildings at 503 SE 12 St. will have exteriors that look like old-style warehouses.
The city is selling about two acres to house the buildings.
Between the lines: The Market District, which was formerly an industrial area, is the target of a $750 million revitalization plan launched this year.
Housing, hotels, office space and entertainment venues are envisioned for the area.
What they're saying: Des Moines resident Taylor Webber questioned if storage units are the best use for city incentives during this week's council meeting.
What's next: Construction on the first building will begin in the spring.
The second building will be constructed within the next four years, according to the development agreement.
3. The Ear: Do you ear what I ear?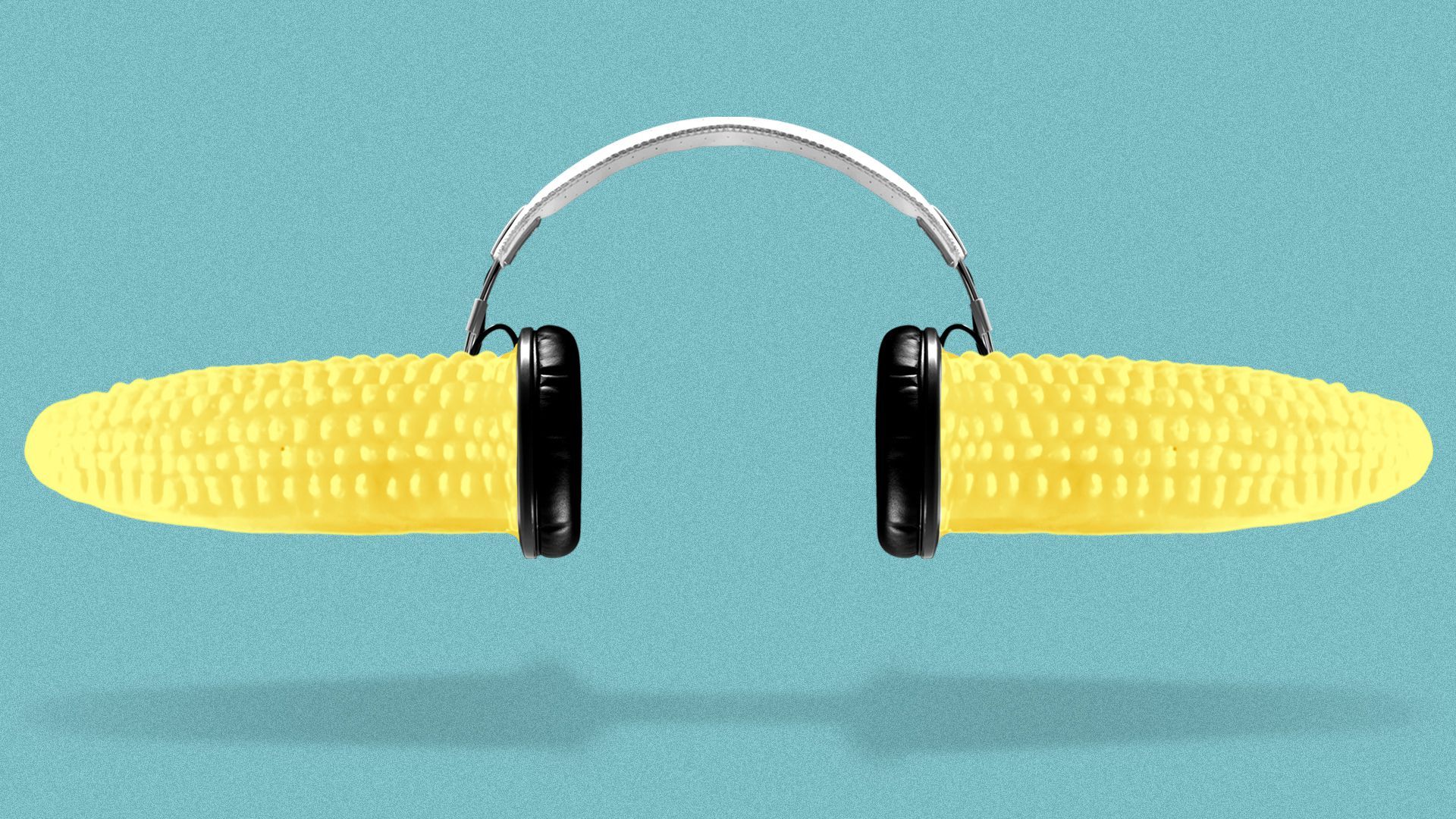 ⚾️ Michael Gartner is selling the Iowa Cubs to Diamond Baseball Holdings, a newly formed group of investors spearheaded by Endeavor, a California-based company. (Des Moines Register)
🏢 Urban Dreams has launched a $1 million capital campaign to renovate and move to a larger building at 1615 Second Ave. in DSM. The nonprofit landed a $250K donation this week from the Wellmark Foundation. (Business Record)
🦠 COVID-19 positivity rates in Iowa are now among the highest in the nation. (Iowa Capital Dispatch)
🌟 Today's pun maker: Danny Lawhon of WDM.
4. The future of the original Jethro's
Jethro's near Drake University is temporarily closing its doors for renovations until March Madness, owner Bruce Gerleman said.
While the most major changes are happening behind the scenes in the kitchen, we had to ask — what will be the theme of the new spot?
"The verdict is still out on that," Gerleman said.
📣 Shoutout: What theme would you pick for the OG location?
There's already everything from Big Foot to jambalaya. And we'll never forget the Italian-themed "Jetheroni Pepperoni."
5. The best thing Linh ate
There's nothing more enticing (and Instagram-able) than the sunny, yellow yolk of an egg.
Egg King knows this well, especially with its EggGogi sandwich ($10).
Stuffed between two thick slabs of toast, the quality of the bulgogi was exactly what I would expect from a Korean BBQ restaurant — tender, savory with a faintly sweet marinade.
One of the best parts was a smoky red sauce to drizzle that tastes similar to gochujang, a slightly spicy fermented bean sauce.
The bottom line: It wasn't the easiest to eat, but sometimes, that's part of the fun.
Where to find it: The Korean sandwich pop-up is at The Hall in West Des Moines every Saturday from 10am-1pm.
6. Liftoff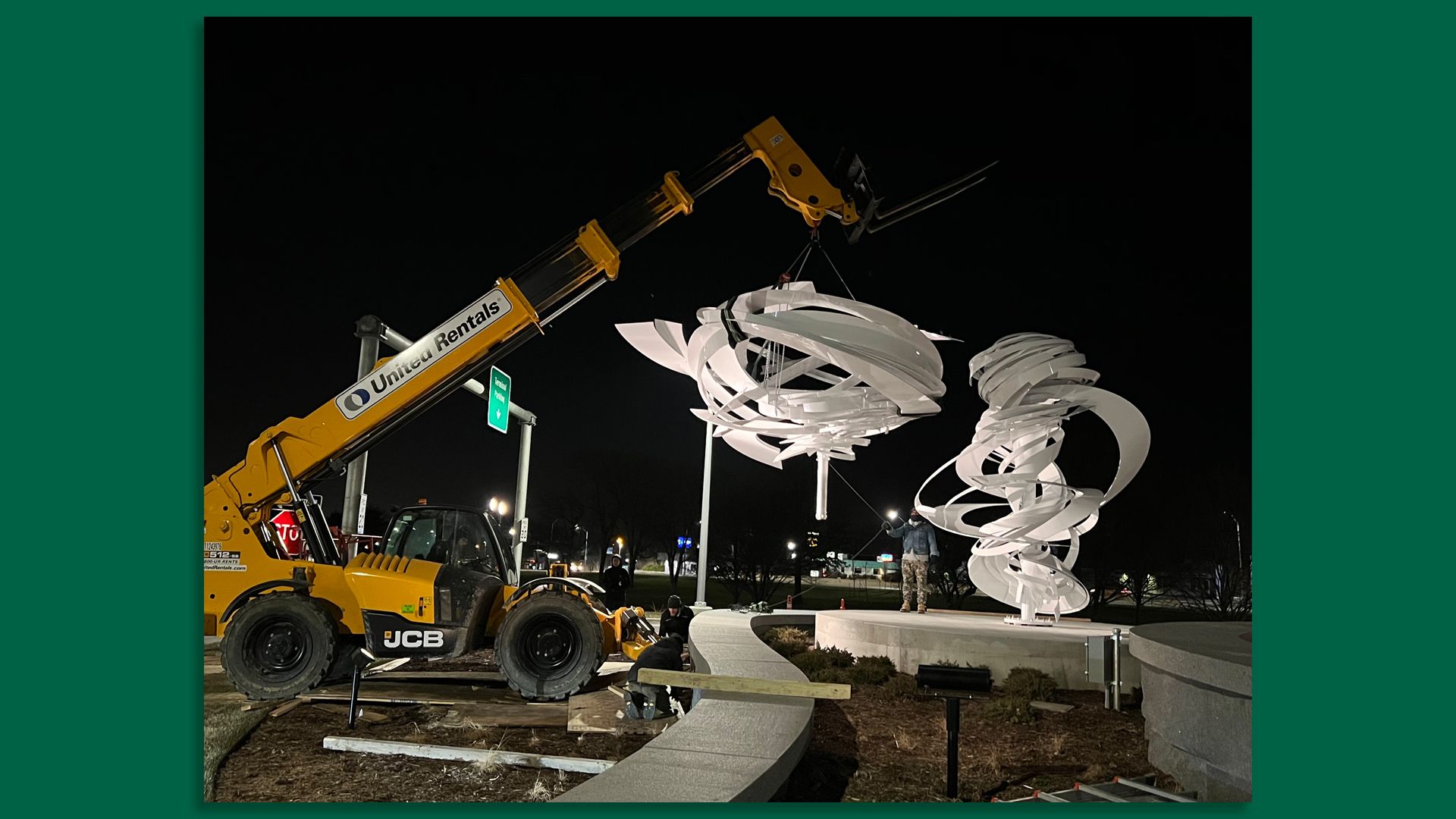 A new sculpture was installed yesterday at the entrance of the Des Moines International Airport.
"Liftoff" by artist Alice Aycock is 20 feet tall and 22 feet wide.
The installation took three days and required two semis.
It was commissioned by the Greater Des Moines Public Art Foundation.
It honors Johnny Danos, a metro-area philanthropist and businessman who died in 2018.
7. Pics du Jour: JB and JT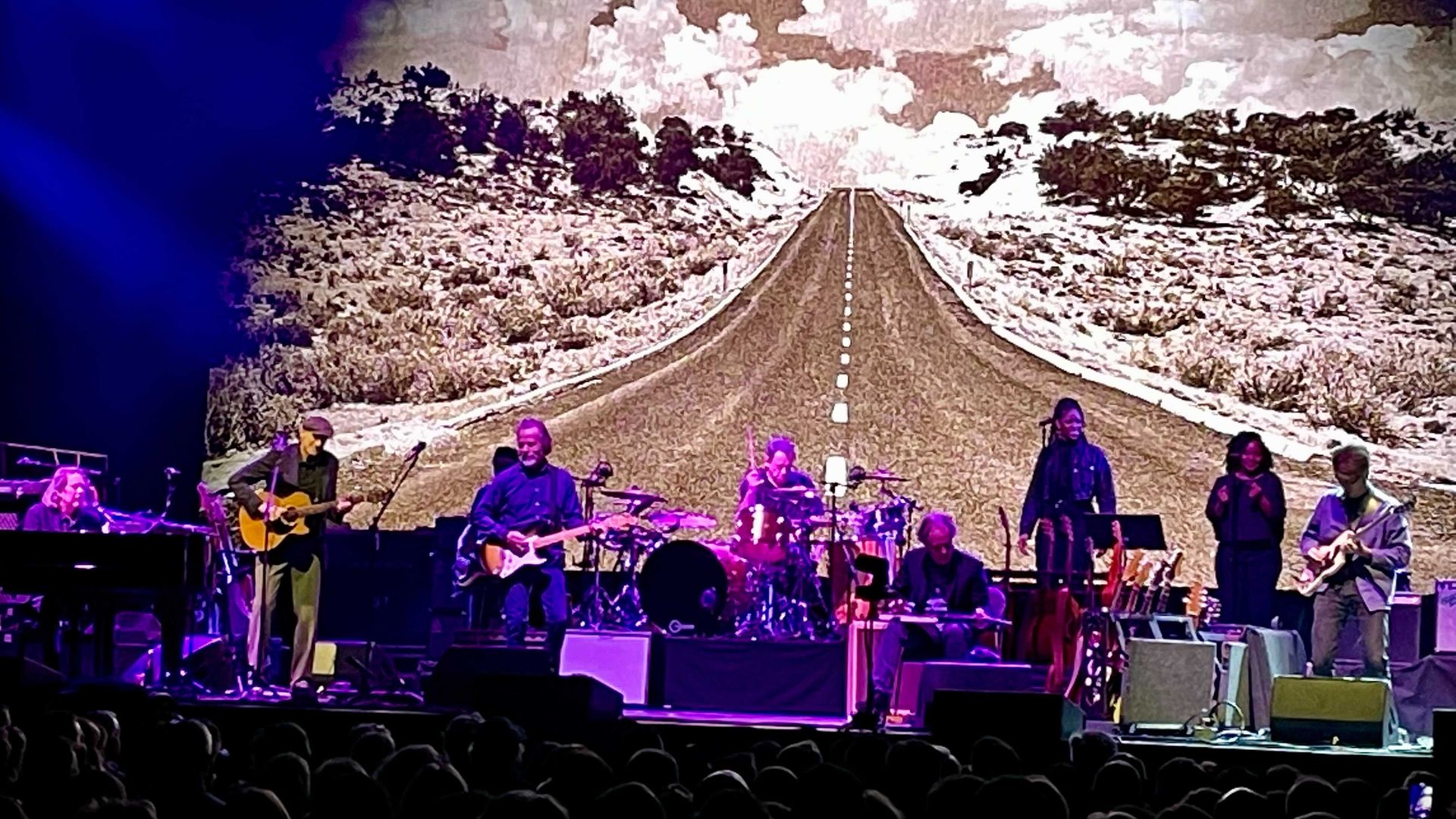 Live music just seems better following the pandemic-caused arts drought.
Last night's only hiccup: Jackson Browne said hello to Grand Rapids.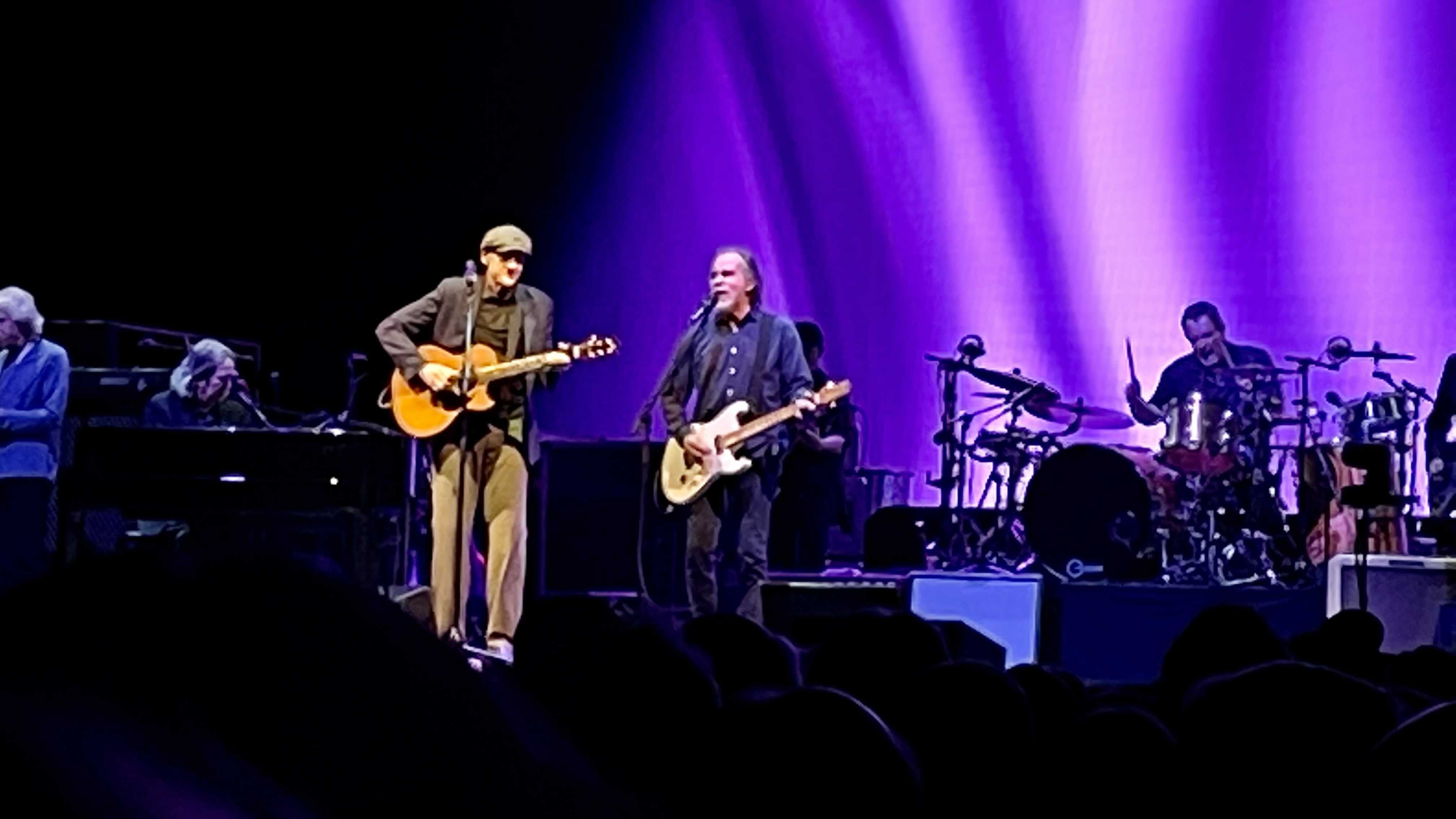 🍳 We're egg-cited to see you. If you like our Grade A quality, subscribe!