Axios Des Moines
January 25, 2023
👀 Lookin' good, Wednesday.
🌨 A chance of snow and a high around 30.
🚲 RAGBRAI route: The big reveal is coming Saturday night. Do you have any guesses?
Take our survey here and we'll share the results.
Today's Smart Brevity™ count is 904 words, a 3.5-minute read.
1 big thing: A $50M water nitrate fix-it plan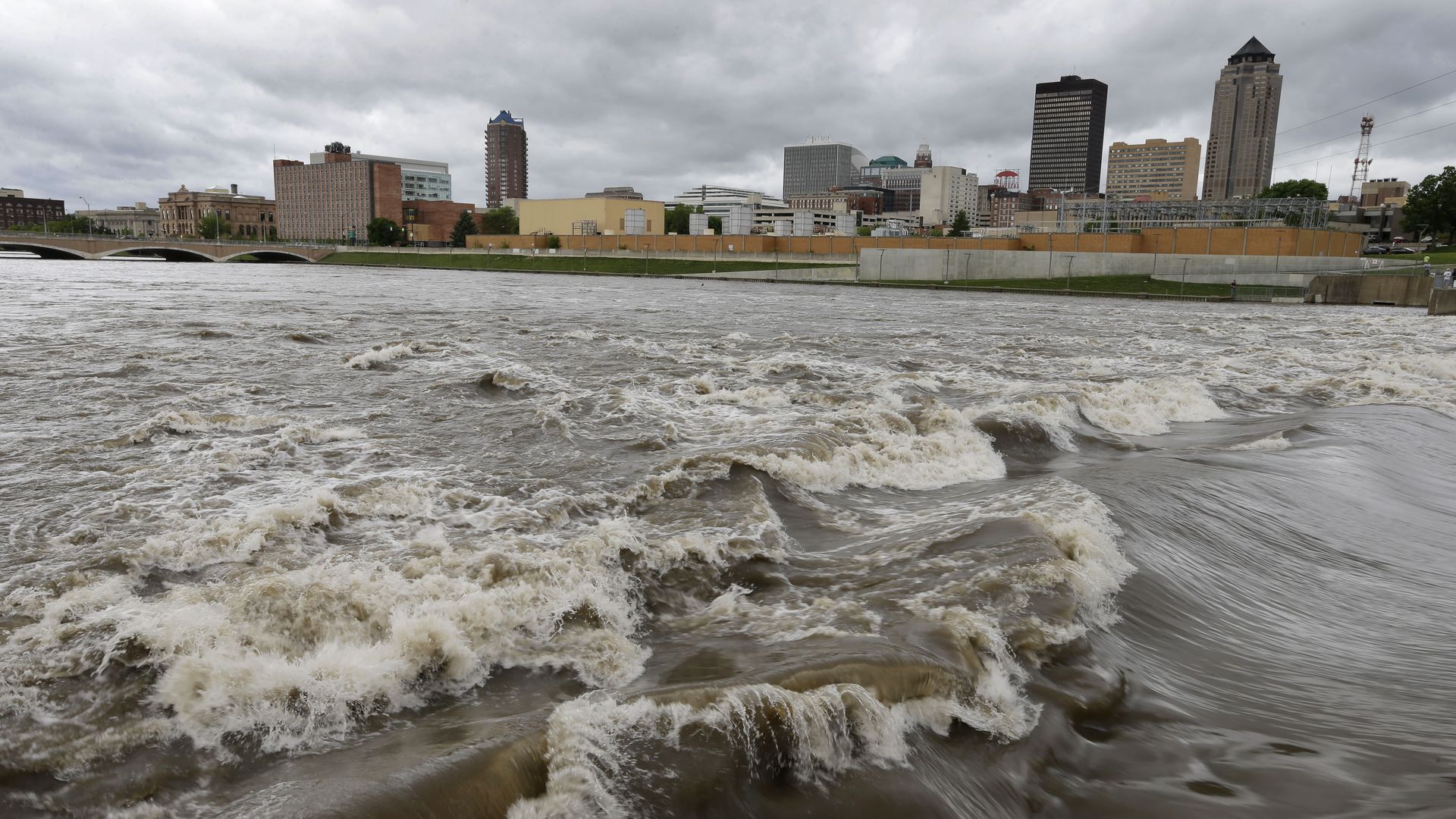 Des Moines Water Works is considering a $50+ million plan to build wells north of the metro to help remediate struggles with high nitrates, CEO Ted Corrigan tells Axios.
Why it matters: The project would be a big investment that could influence future water rates and help reduce the utility's operation costs.
Catch up fast: Nitrates are naturally occurring compounds that can be harmful when excessive in drinking water.
Fertilizers, wastewater treatment plants and septic systems are common water nitrate contributors.
Zoom in: DSM Water Works operates its nitrate removal facility when levels are high, which can cost upwards of $10,000 a day.
The facility ran 405 days in the last 10 years, costing nearly $5 million, according to utility data requested by Axios.
What they're saying: Water Works has for years recognized the need for additional nitrate removal capacity as the utility grows, Corrigan said.
Radial collector wells, which use a natural filtration process, could offer a long-term and efficient solution for up to 25 million gallons of water a day, Corrigan said.
The wells would simultaneously help the utility avoid growing problems with algae blooms.
What's next: The project has been added to the utility's overall $362 million five-year capital improvement plan but its review is ongoing.
If plans move forward, the wells would likely be constructed on public land along the Des Moines River and with cooperation of the Army Corps of Engineers, Corrigan said.
2. Monday's shooting victims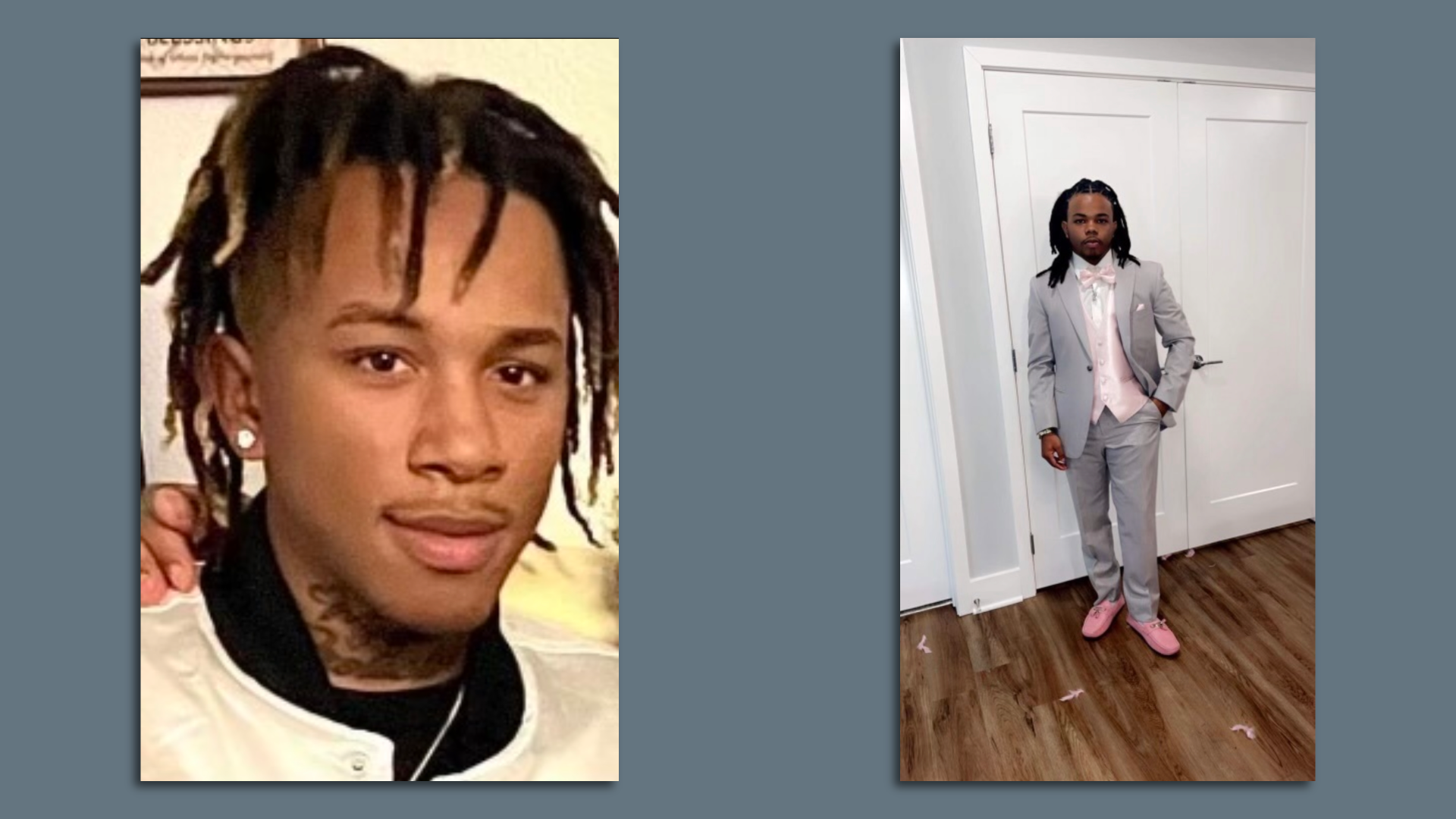 Police released the names of the two Des Moines teenagers killed in Monday afternoon's downtown shooting.
Rashad Carr, 16
Gionni Dameron, 18
Catch up fast: The shooting occurred at "Starts Right Here," an education and monitoring program for at-risk youth started by local rapper and activist Will Keeps.
Preston Walls of DSM, 18, was arrested for murder soon after the event.
Keeps was shot while trying to escort Walls from the building and remains hospitalized in serious condition, police said yesterday.
Of note: All three teens were known to be involved in gangs, police said.
Investigators believe a gang dispute prompted the shooting.
What's next: Walls remains in the Polk County Jail on a $2.5 million bond.
A preliminary hearing in his case is scheduled for Feb. 3.
3. Charted: Unions rise in Iowa
Statewide union membership grew last year, per recently released data from the Bureau of Labor Statistics.
The big picture: 10.1% of U.S. workers were unionized in 2022, down from 10.3% in 2021 and a high of 20.1% in 1983, the first year the BLS reported comparable figures, Axios' Nathan Bomey writes.
Zoom in: The share of Iowa workers represented by a union increased by nearly half a percent last year, from 8.3% to 8.7%.
The bottom line: 2022 was a high profile year for unionizing efforts, including Planned Parenthood Iowa workers and Grinnell students.
4. 🎺 The Ear: Toot that corn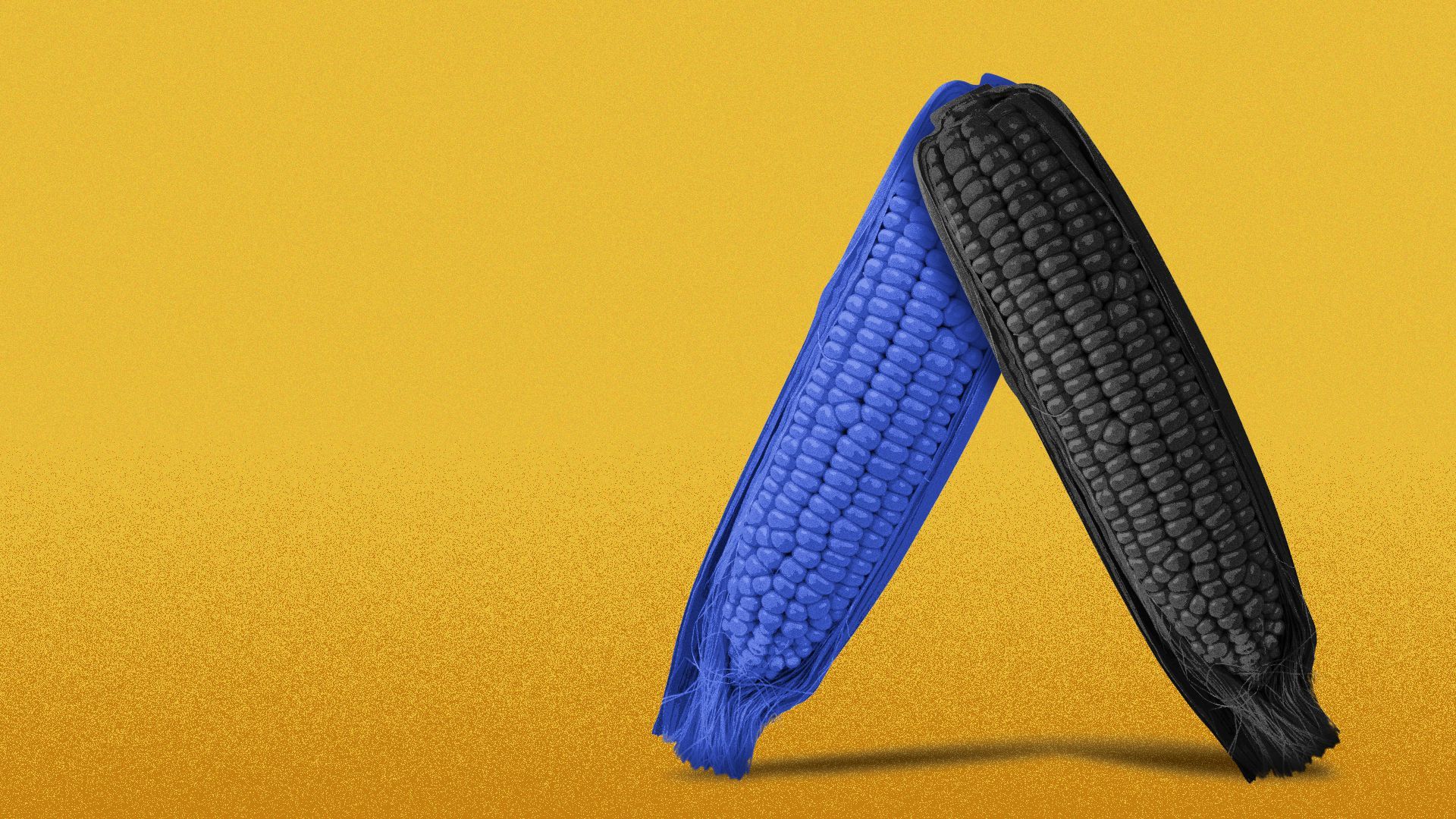 🏀 During a win against previously undefeated No. 2 Ohio State on Monday, Iowa's Caitlin Clark joined Dwyane Wade as the only college basketball player this century to record a triple-double against an AP top-two opponent. (ESPN)
Des Moines Police said they confiscated a gun from a student at East High School yesterday. (KCCI)
🍴 Former Iowa Gov. Terry Branstad was named the president of the World Food Prize. (WHO-13)
A mom said her 1-year-old daughter was burned by bleach at Yellow Brick Road Early Childhood Development Center in Grimes. (KCCI)
The DSM City Council agreed to pay $45,000 to settle a racial profiling lawsuit filed by a man who alleged police stopped and cuffed him in 2018 without probable cause. (KCCI)
⭐️ Today's headline maker: Emily Kessinger of DSM.
Wake up to a brighter future
5. Morning Routine: Jeff Chelesvig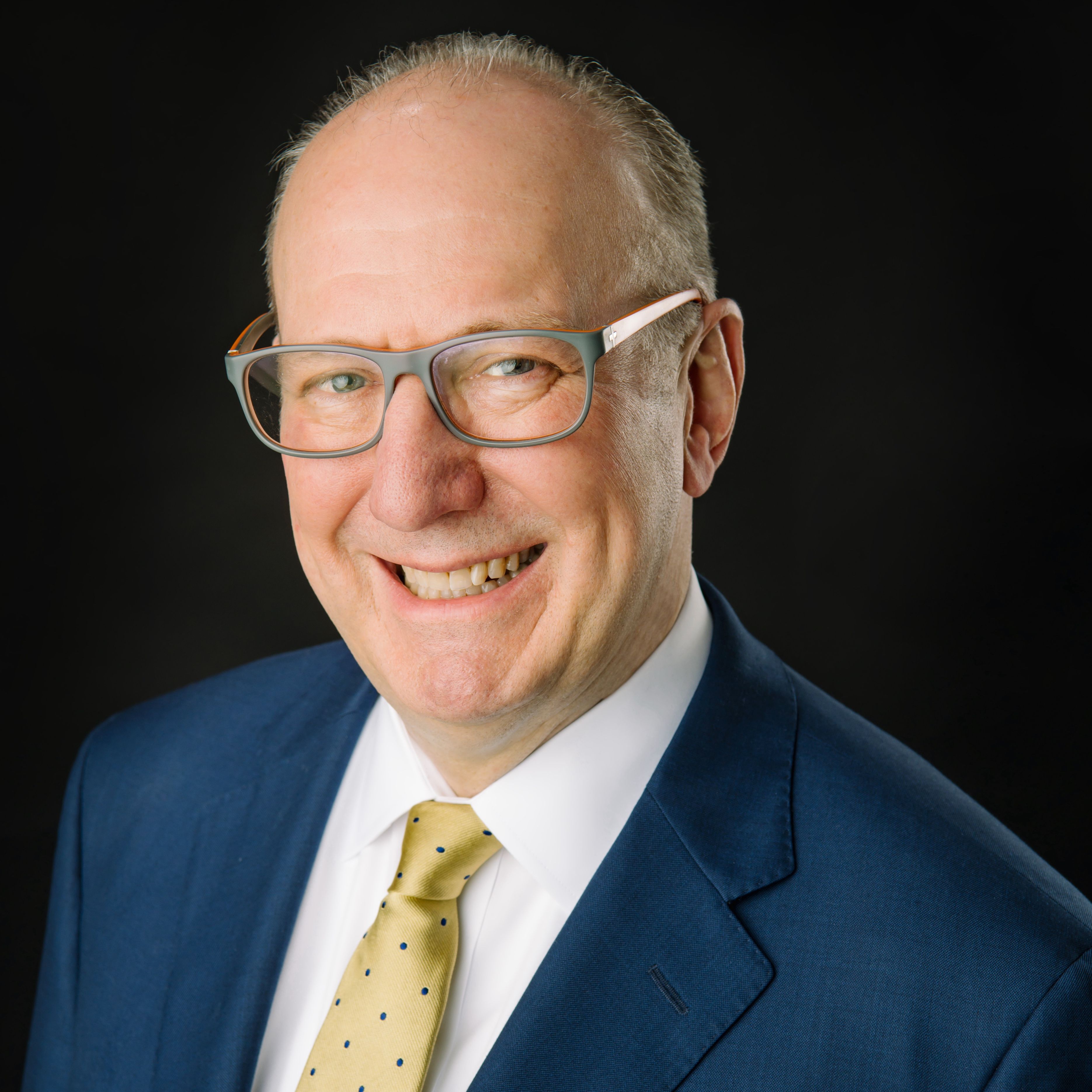 Keeping thousands of theater-goers happy is a uniquely challenging role that Jeff Chelesvig, president and CEO of Des Moines Performing Arts, has been doing for 28 years.
He's rubbed shoulders with some of the industry's biggest names, but the simple pleasure of a good word game (the New York Times' Spelling Bee, more specifically) is still how he likes to start his mornings.
"I play it until I get the 'genius' because I have to get the genius," he says.
We asked Chelesvig about the rest of his morning routine:
⏰ Wake up: 6:30-6:45am. Usually he'd frequent the gym in the morning, but after a bout of COVID-19 over the holidays, "it's been a little hard to get back into."
🍌 Breakfast: Yogurt, cereal and coffee.
🗞️ What he's reading: Several news sites and email follow-ups until he walks into work at the civic center.
🌙 Pro tip: He goes into work a little bit later and stays after most people are gone to better concentrate.
"I find it's a little quieter."
✏️ Hit reply and tell us whose local morning routine you'd like to read about.
6. Worthy of your time: Joni's wish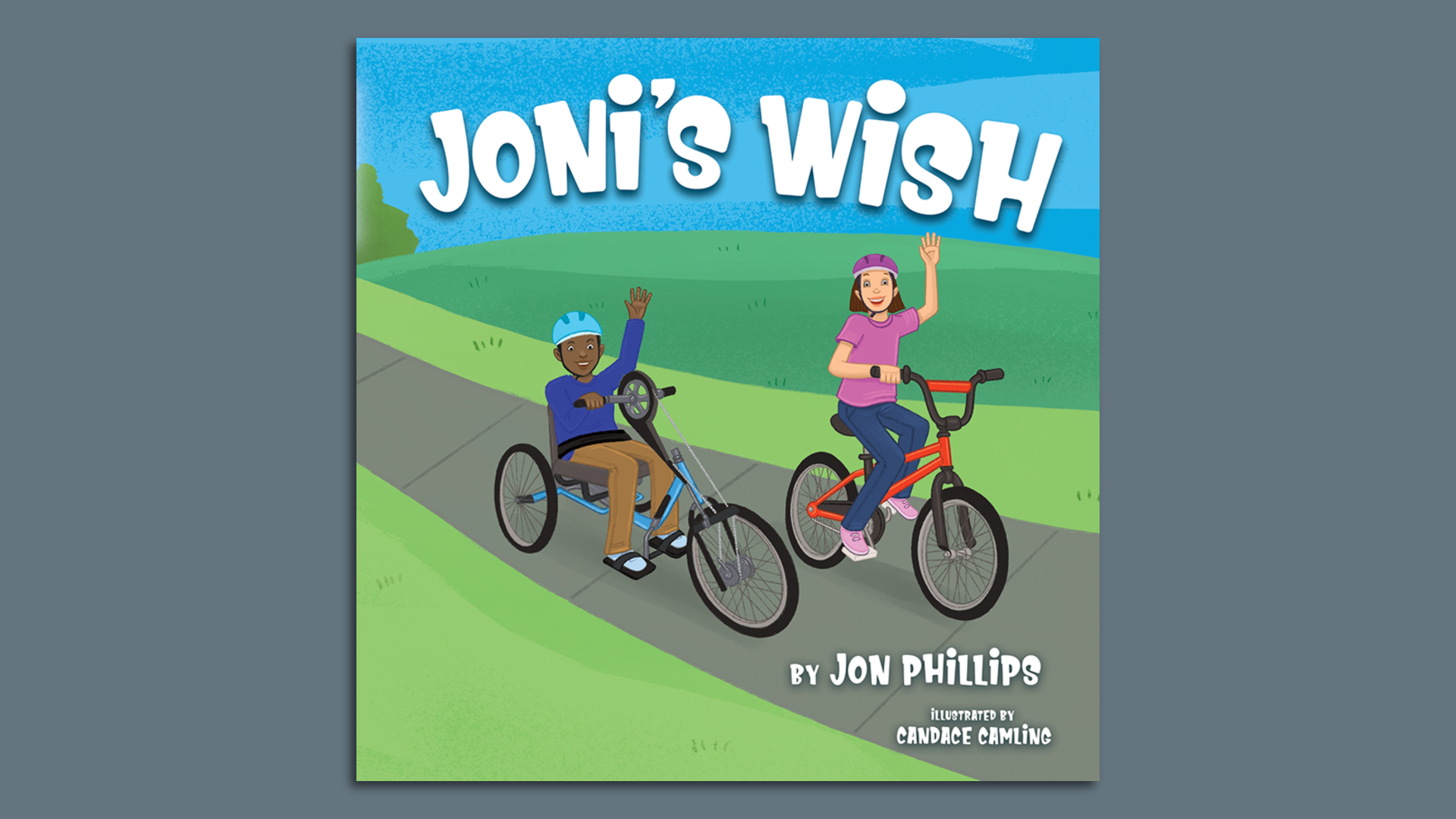 "Joni's Wish" is a children's book that comes out in March about a girl who discovers a friend is unable to ride bikes with her because of a disability.
Why it matters: The book is based on real stories about Iowa children assisted by Variety who lack access to common items because they often need expensive customized equipment.
🎉 Get it first: Proceeds of a Feb. 21 launch party will help purchase mobility equipment for a child.
Tickets are $100 and include a signed copy of the book.
5:30pm at NCMIC Insurance, 14001 University Ave. in Clive
Of note: The book can also be pre-ordered online. ($20)
⛱ Summer thoughts: DSM last week launched early recruitment for this year's lifeguard and aquatics staff.
This newsletter was edited by Everett Cook and copy edited by Lucia Maher.