Axios Des Moines
March 04, 2021
Hey, DSM: It's Thursday!
📢 So we've heard from lots of you in response to our pandemic question earlier this week. One more question:
😇 What's one positive takeaway from your pandemic experience?
Reply to this email and feel free to share a pic of your silver lining. We might include them in Monday's newsletter.
We'll share ours tomorrow to get things started.
Today's Smart Brevity™ count is 928 words, a 3.5-minute read.
1 big thing: Downtown retail remains slow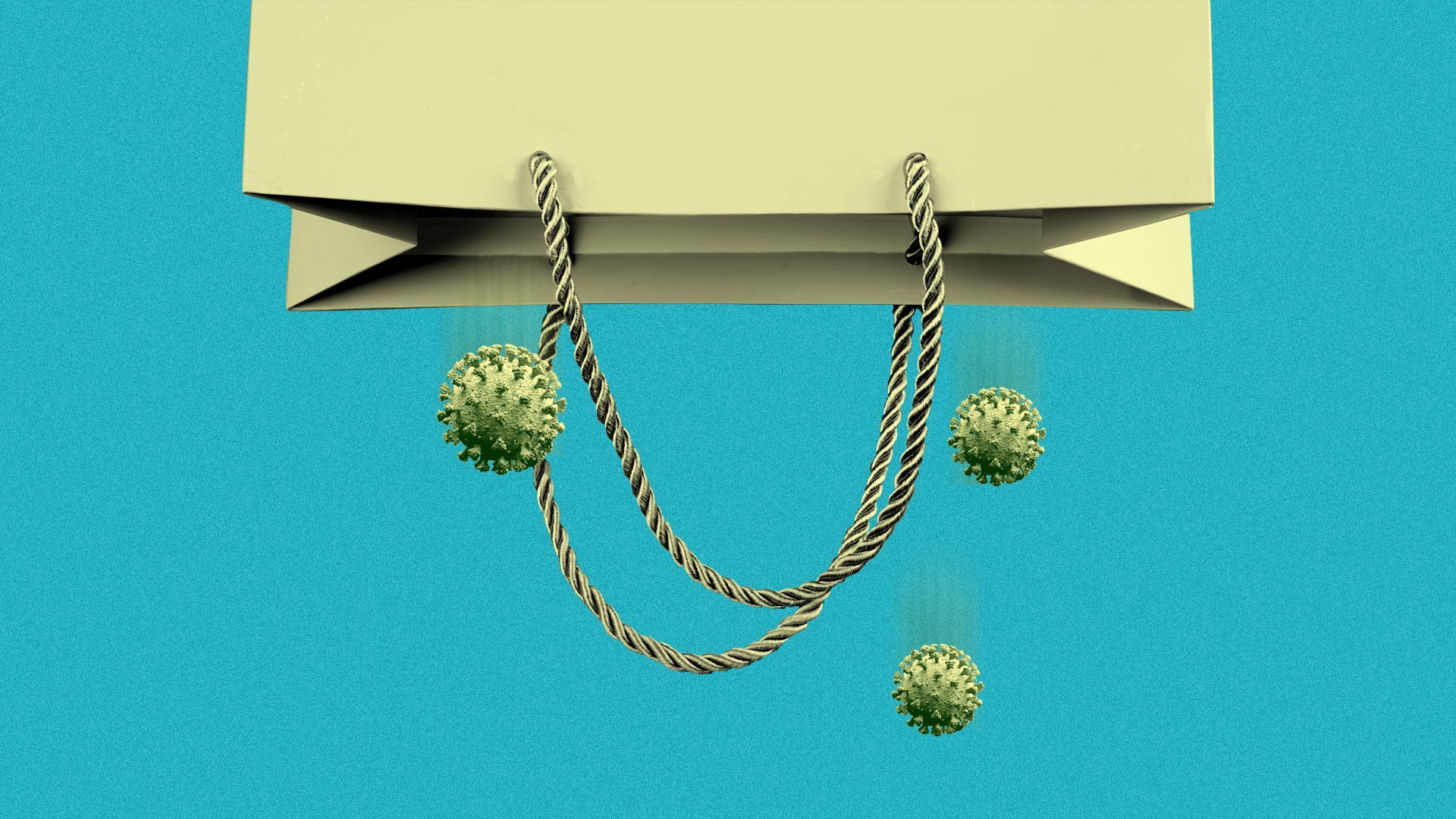 The city's downtown retailers will face the "greatest headwinds" toward recovery this winter and spring, resulting in more vacancies in the first half of 2021, according to a CBRE report.
Why it matters: COVID-19 already dampened business for Des Moines retailers, but downtown may fare worse because of halted office traffic.
By the numbers: Des Moines' central business district is sitting at a 21% vacancy rate, including downtown, the East Village, Western Gateway and south of MLK, according to CBRE's Q4 report.
By comparison, the suburbs and areas outside downtown are averaging a 12.3% vacancy rate.
Driving the news: The majority of downtown employees are still working from home.
Major downtown influencers like Principal, Nationwide and Wellmark employ around 13,000 people in Des Moines.
Nationwide delayed its return-to-office date to June 1, and the company expects 50% of its workforce will permanently work from home or go hybrid, a spokesperson told Linh.
Meredith Corporation said less than 200 of its 850 Des Moines employees are going into the office right now. The company is watching coronavirus trends before determining return plans, said spokesperson Mike Lovell.
Restaurants like Zombie Burger in the East Village are still bustling because they attract tourists and to-go orders.
But Centro, which is closer to the Western Gateway area, is hurting because it relies on business traffic, said Paul Rottenberg, president of Orchestrate Hospitality.
The CBRE report predicts foot traffic will go up in late fall, but Rottenberg doesn't expect an uptick downtown until 2022.
The result? Cutting lunch service and reducing staff.
"I'm planning on having to retool pretty long-term to adjust for a lack of corporate business clientele," Rottenberg said.
2. Superintendent faces license revocation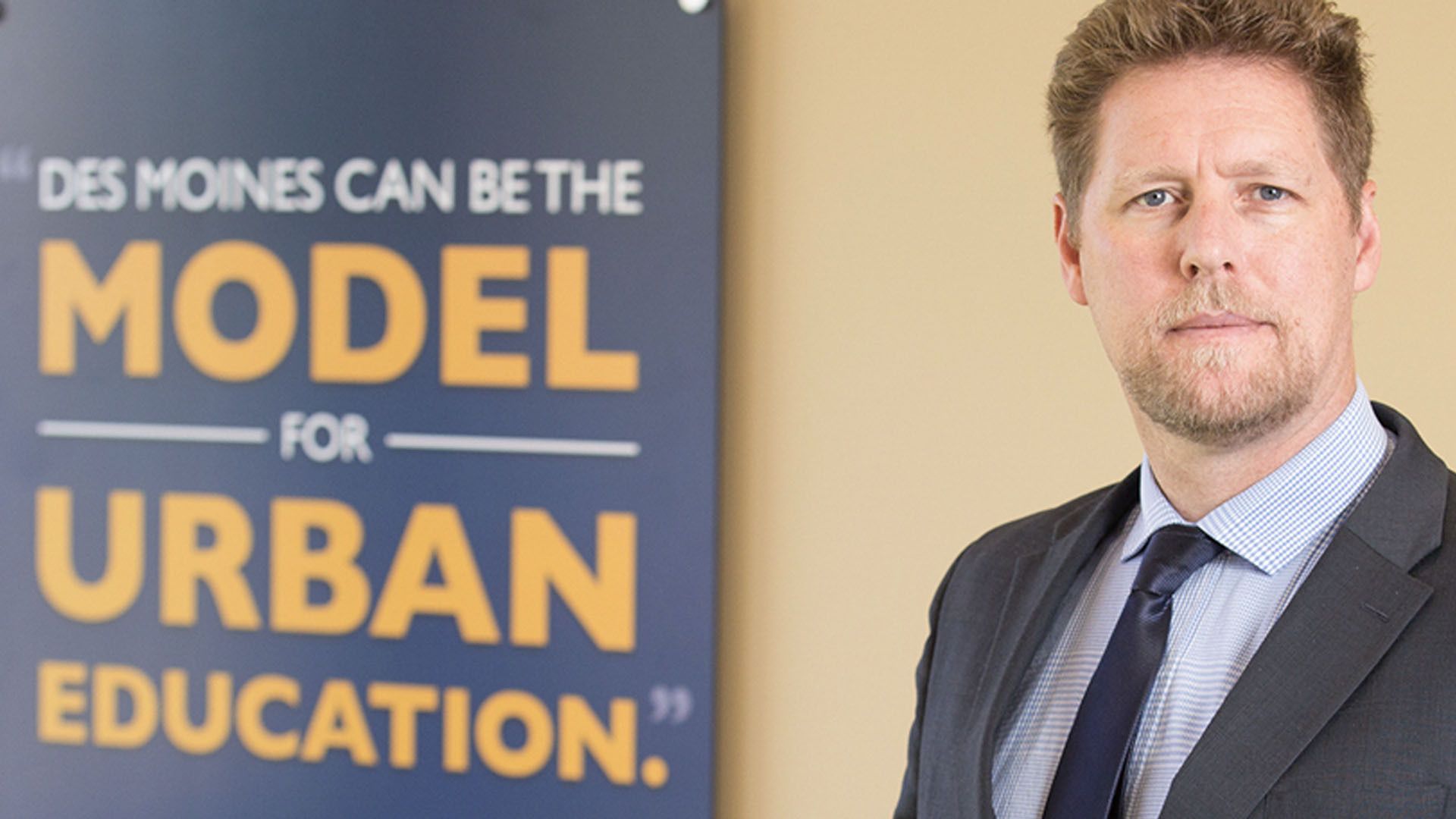 DMPS Superintendent Thomas Ahart would be stripped of his administrator's license for failing to return students to classrooms during the pandemic under a charge filed against him by the Iowa Board of Educational Examiners.
WOI-TV published copies of the charging documents Wednesday.
Why it matters: Ahart — the head of the largest public school district in the state — would be unable to continue in his current role should he be convicted of the administrative charge.
Flashback: DMPS launched the current school year in September with 100% remote learning even after the Iowa Department of Education denied its request for an exemption from a 50% in-person mandate.
Complaints were filed against DMPS on Sept. 30 and Oct. 21. It's unknown who filed them as they are confidential under Iowa law.
An investigation by the board revealed that Ahart failed to comply with Iowa law by not implementing an in-person learning plan, according to a statement of charges the board filed against Ahart on Feb. 3.
What they're saying: The district's two top board members issued a statement Wednesday denying Ahart violated in-person learning requirements. Among their points:
The actions were done to save lives in a time when state and federal guidance often conflicted with advice from health officials.
Ahart acted with authorization from the school board.
What's next: Ahart is set to appear before an administrative law judge on May 20.
3. Trestle bridge is finally getting rebuilt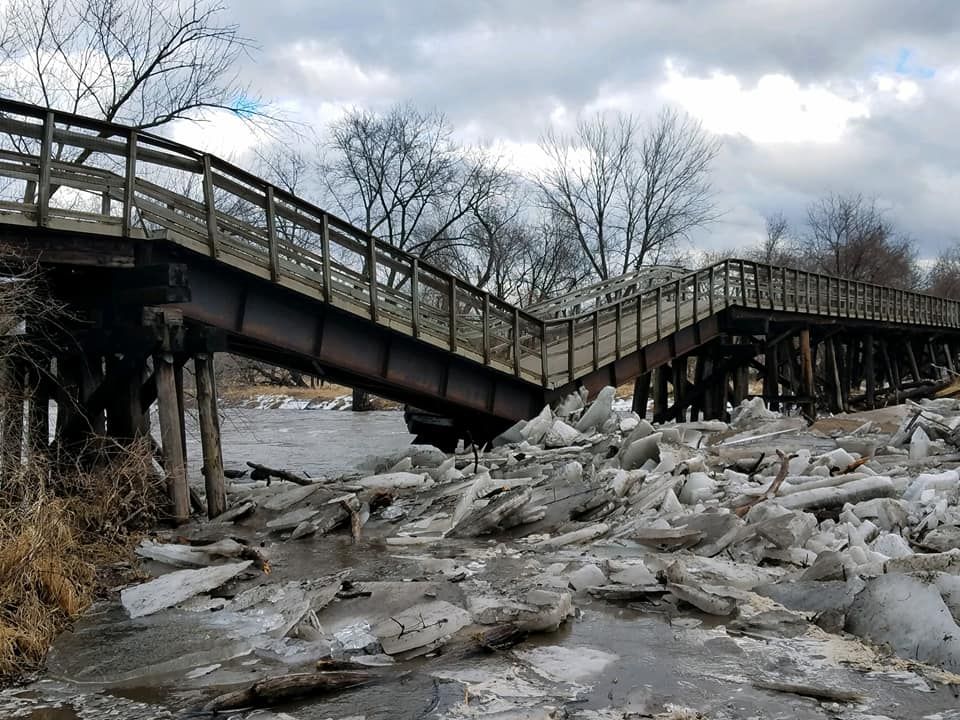 Ice jams destroyed the Trestle Trail Bridge that goes over Beaver Creek in Johnston about two years ago. In coming days, several local entities are expected to vote on final budget plans to fix it.
Why it matters: The bridge is part of a popular recreational trail that runs along the former interurban rail line from Johnston to downtown Des Moines.
That section of the trail has been closed since the collapse.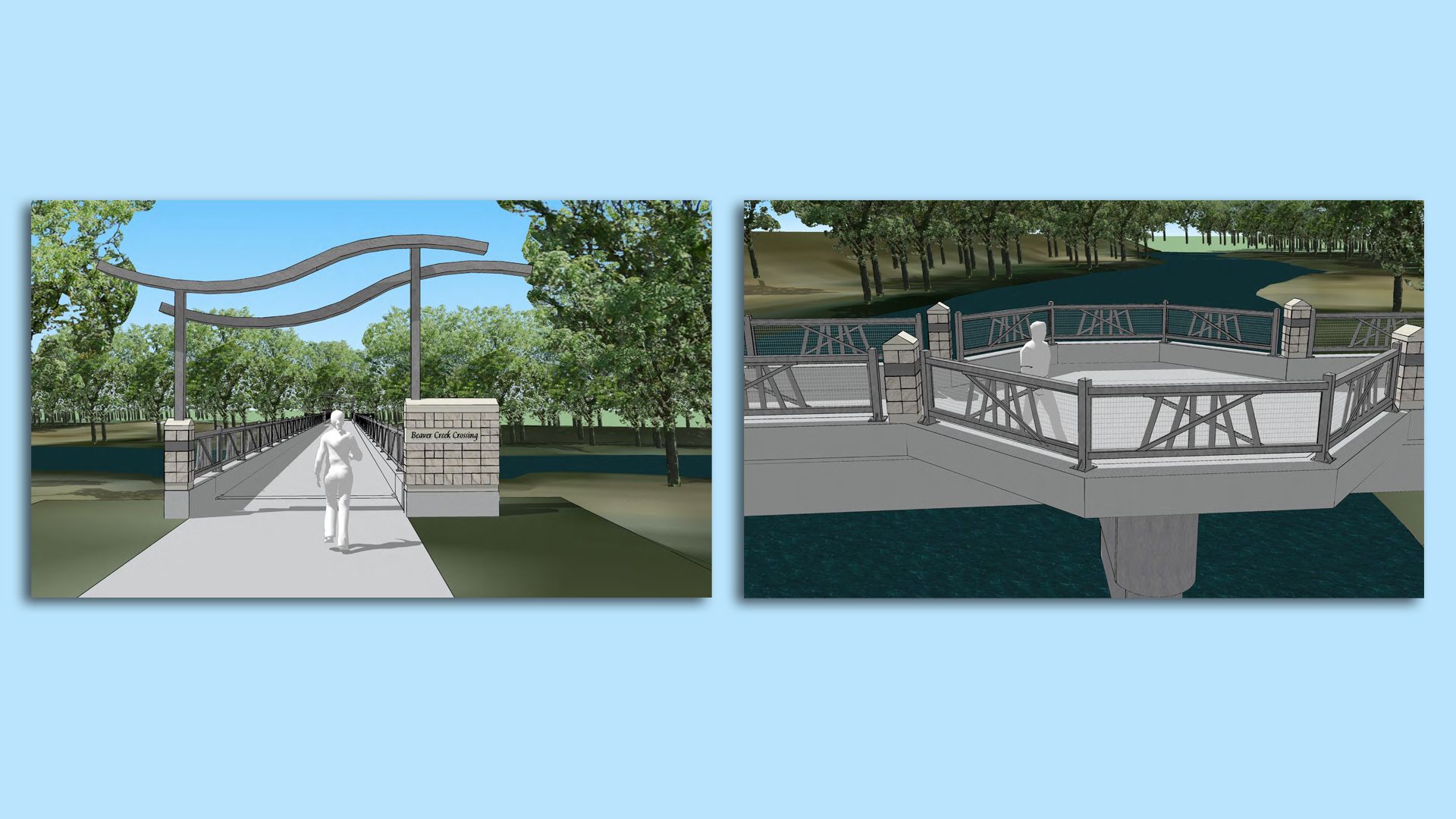 Polk County conservation officials initially hoped the bridge rebuild would be completed by this spring. But that timeline was delayed as they worked to secure local, state and federal financing for the $2 million project.
This week, Polk County Supervisors approved $400k for the project and the city of Johnston approved $575k.
Des Moines City Council will vote March 8 on its $200k portion and the Polk County Conservation Board will vote March 10 to approve nearly the same amount.
Federal and state allocations will pay for the remaining portions.
Construction is now expected to be completed in the spring of 2022.
Of note: Be sure to check out the railing in the drawings, which incorporates the trestle design of the old bridge.
4. 💅 Hy-Vee opening nail salons in stores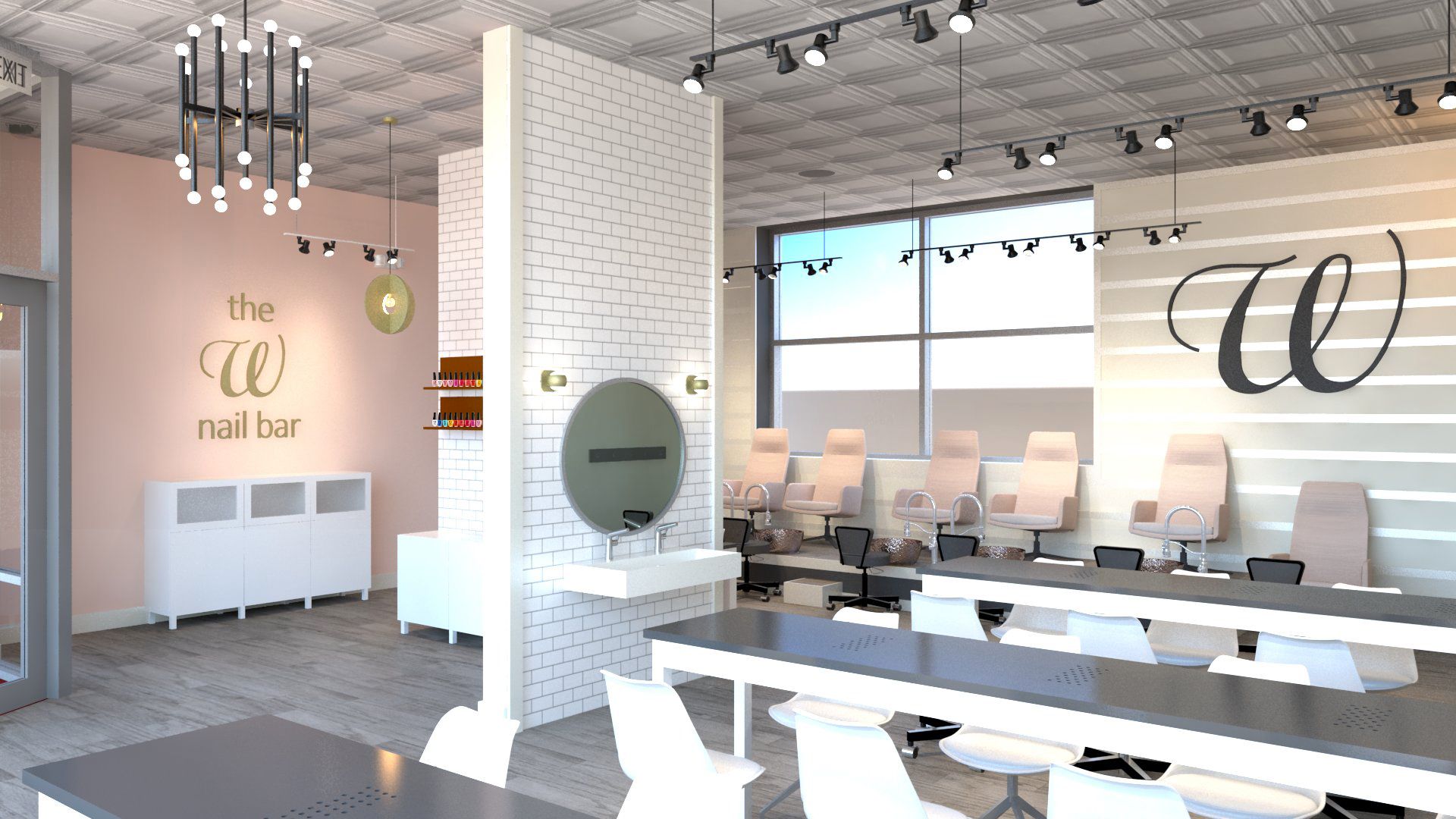 Soon you'll be able to get your milk and your mani at a Hy-Vee store.
The grocery company is launching full-service nail salons in select stores this year through a partnership with The W Nail Bar, an Ohio-based beauty company.
The Bettendorf Hy-Vee will open the first location in April.
Services include manicures, pedicures, nail art, waxing and tinting.
Manicures start at $35 and pedicures at $55.
Monthly memberships are also available.
Diversifying traditional brick-and-mortar stores is part of a national retail trend as companies experiment with how to attract customers into stores.
Hy-Vee already works with Walhburgers, DSW, Joe Fresh and Basin.
Plus, nails + groceries aren't new. (Holler to Wal-Mart.)
🦀 Linh's dream: Complimentary crab rangoons with every mani.
5. Pic du jour: First-family vaccinations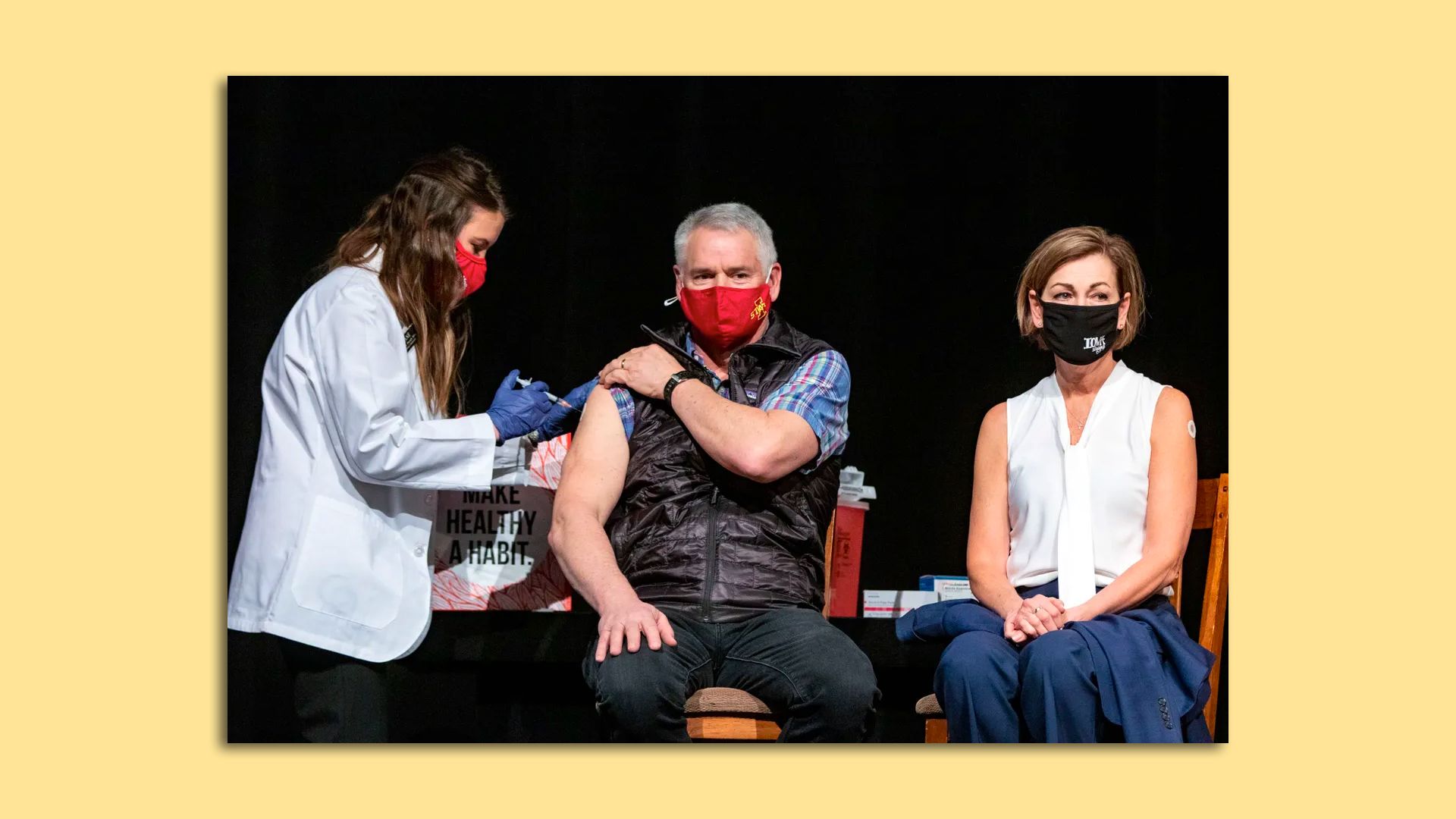 "I wouldn't ask Iowans to do anything that I'm not willing to do."
—
Iowa Gov. Kim Reynolds during a news conference Wednesday when she and her husband Kevin Reynolds received the Johnson & Johnson COVID-19 vaccine.
6. 👃 How do we smell?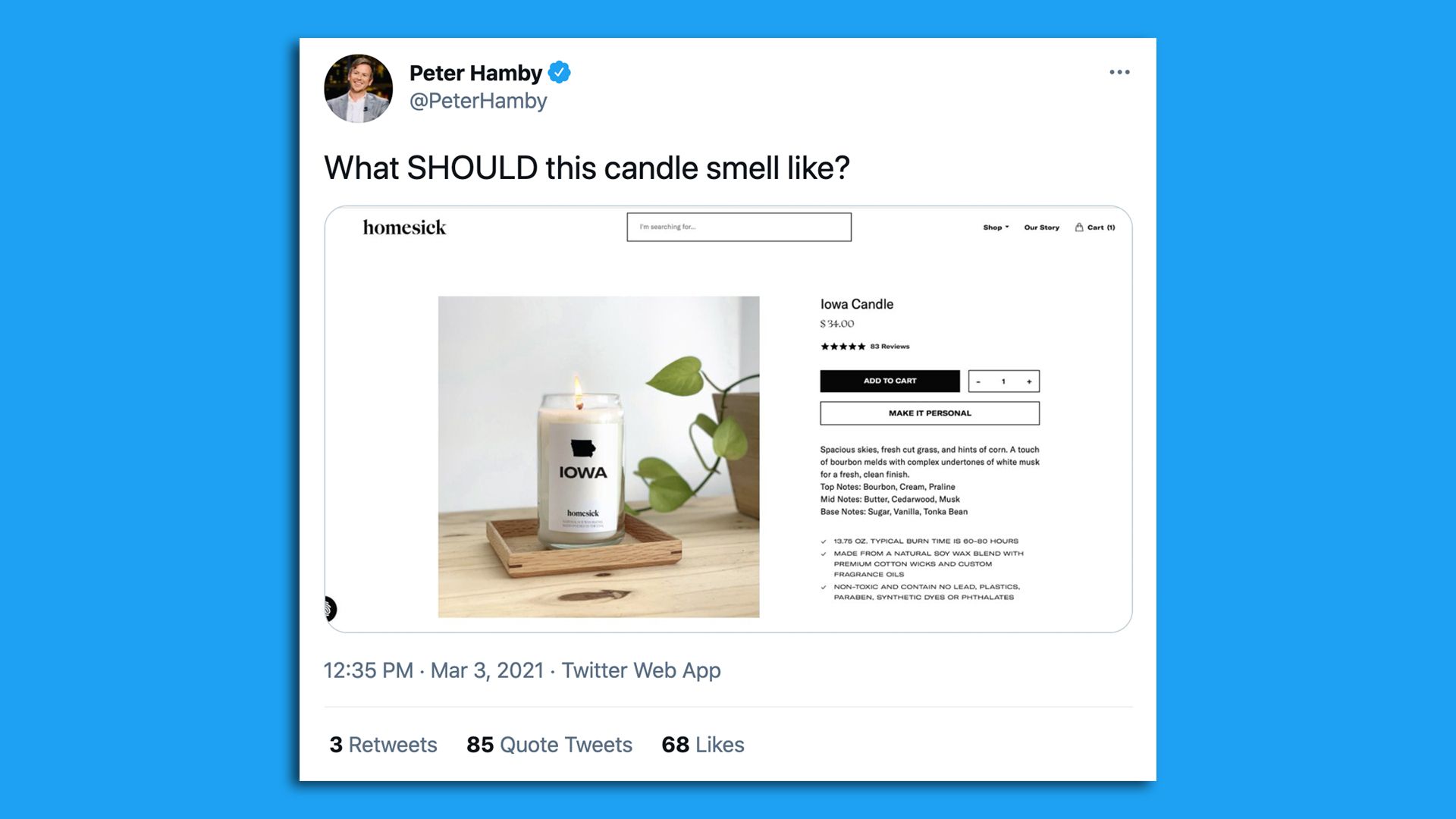 To encapsulate Iowa's smell is to appreciate the many nuances of our state.
There's the unique waft of rendering factory when an eastern wind blows.
Or manure when there's a southern draft.
Maybe you envision fried corn dogs + hay bales from the Iowa State Fair.
Or you conjure garlic and breadsticks from the West Des Moines Olive Garden.
For Linh, Iowa smells like that great whiff of outdoor air as you first throw open your windows when winter subsides.
📣 What do you think an Iowa candle should smell like? Hit reply and let us know.
Hey, it finally feels like spring in Des Moines!
🕳🚗 And nothing says spring louder than a 2,000% spike in pothole complaints.
Thanks for reading. And don't forget to forward this to a friend! They can sign up here.