Axios Des Moines
February 17, 2023
☃️ It's a no-melt Friday: Watch a timelapse of yesterday's snow.
🌤 Weather: Mostly sunny, highs around 31°.
🎂 Happy early birthday to our Axios Des Moines member Cindy Close!
🫶 Good news: Local photographer Rodney White is being medically evacuated via a flight this morning from Mexico to a DSM hospital.
Bing Bang, his employer, is covering upfront expenses, the company said in a statement to Axios last night.
His vitals are good, a family spokesperson said.
Today's Smart Brevity™ count is 866 words, a 3.5-minute read.
1 big thing: Hy-Vee negotiates food prices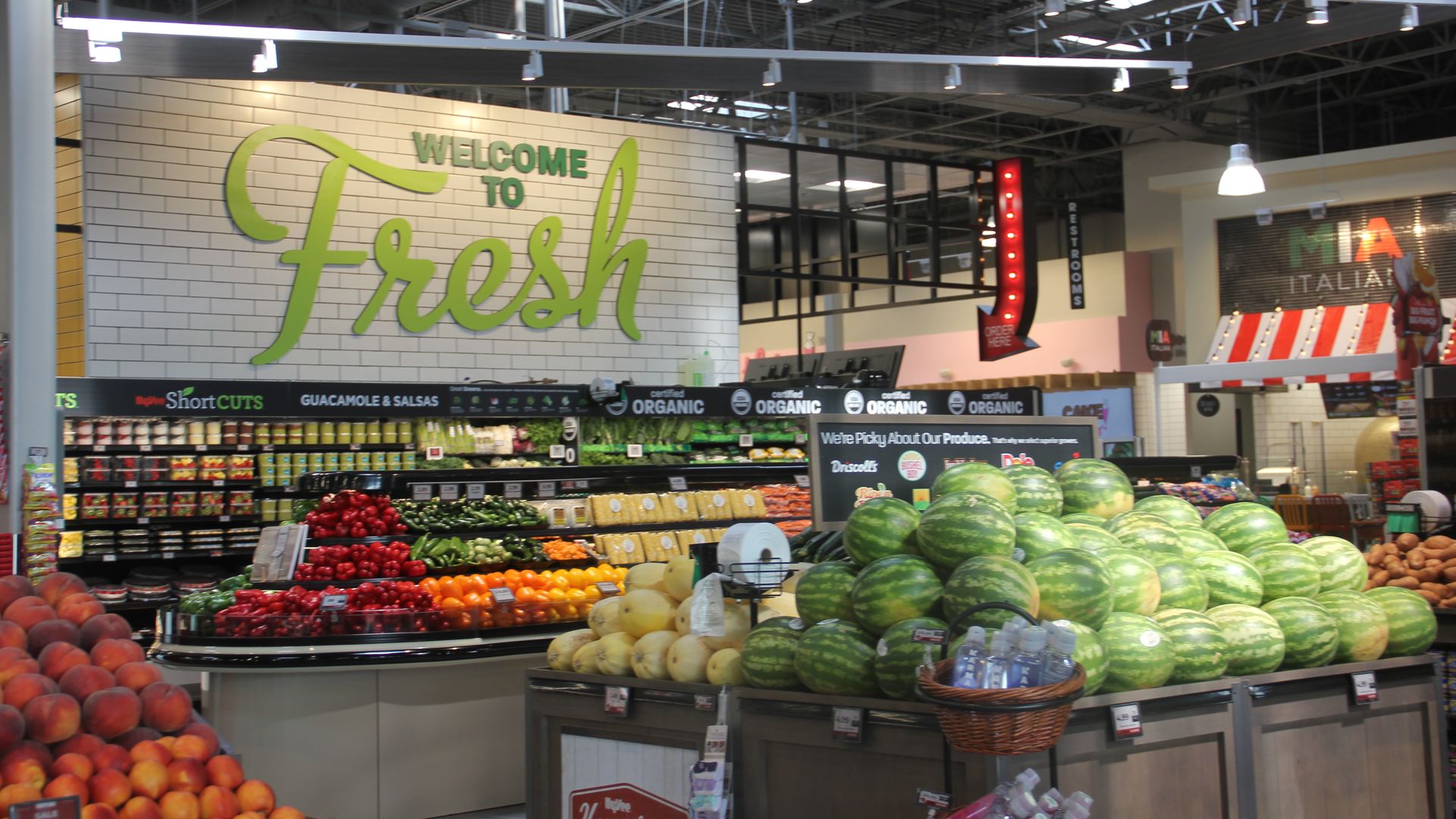 Hy-Vee, along with several other grocery chains including Walmart and Whole Foods, are pushing food suppliers to lower their prices, according to NBC News.
Why it matters: The higher costs from suppliers are largely being passed down from grocers onto consumers.
The federal government recently released numbers showing grocery prices were 11.3% higher in January 2023 than at the same time last year.
What they're saying: "We're spending more time than we've spent in the past negotiating prices and negotiating cost increases — frankly, questioning cost increases and pushing back," Hy-Vee CEO Jeremy Gosch told NBC.
State of play: Grocers typically negotiate with suppliers to set pricing, especially if they have their own name-brand alternative to create more competitive costs.
Hy-Vee is considering bringing up Topco, a cooperative of grocers that creates their own private-label brands, in negotiations with major suppliers, per NBC.
Between the lines: Shoppers for the most part are stuck paying the increased food costs. But at the end of 2022, there was an increase in consumers buying cheaper, private-label products in comparison to 2021.
Grocers may have more negotiating power with suppliers if that trend continues, but it's unknown if it'll actually lower costs for consumers, according to Reuters.
What's next: Gosch said it's unlikely food prices will flatten in the next six months.
2. Too raunchy for Iowa's roads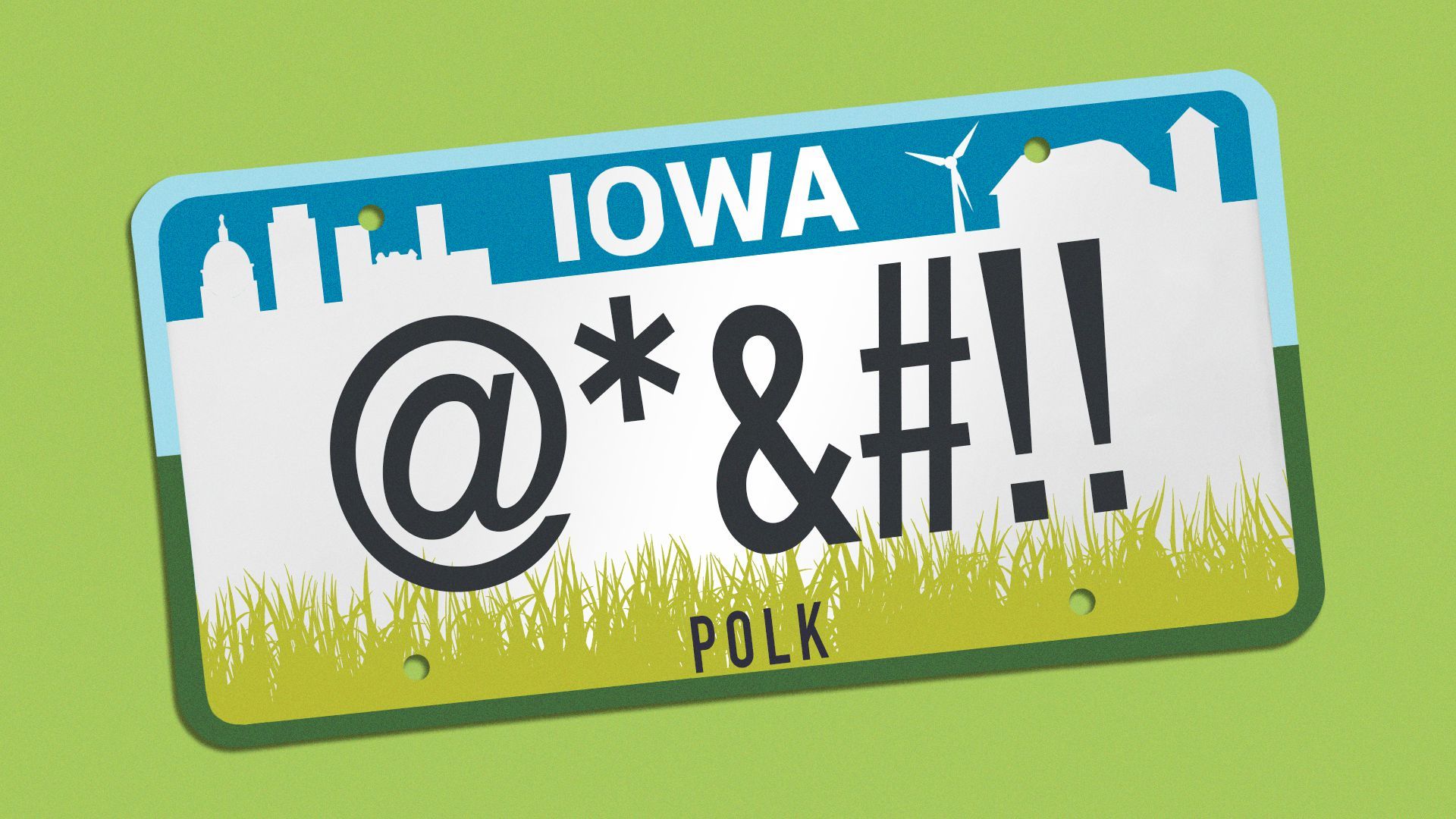 Iowa added an eclectic list of words to its rejected license plate database last year, including "Winch 1" and "WetCake."
So was "TheRug," "Scooby," and "BeJelous."
Catch up fast: Since 2004, the Iowa Department of Transportation has maintained a database of no-no license plates.
Applications attempting to use one of the more than 5,300 terms on the list get automatically rejected.
State of play: The database includes characters or phrases considered to be offensive, inflammatory or sexual in connotation.
Punctuation marks, characters that conflict with the state's license numbering system or those referencing illegal substances are also rejected.
Zoom in: Most of the nearly 30 new database entries last year seemed innocent, according to a public records request obtained by Axios.
👀 Know of a wildly rogue Iowa license plate that got through the censors?
Take a photo and share it with us.
See the plates added to Iowa's rejected license list in 2022
3. Save this house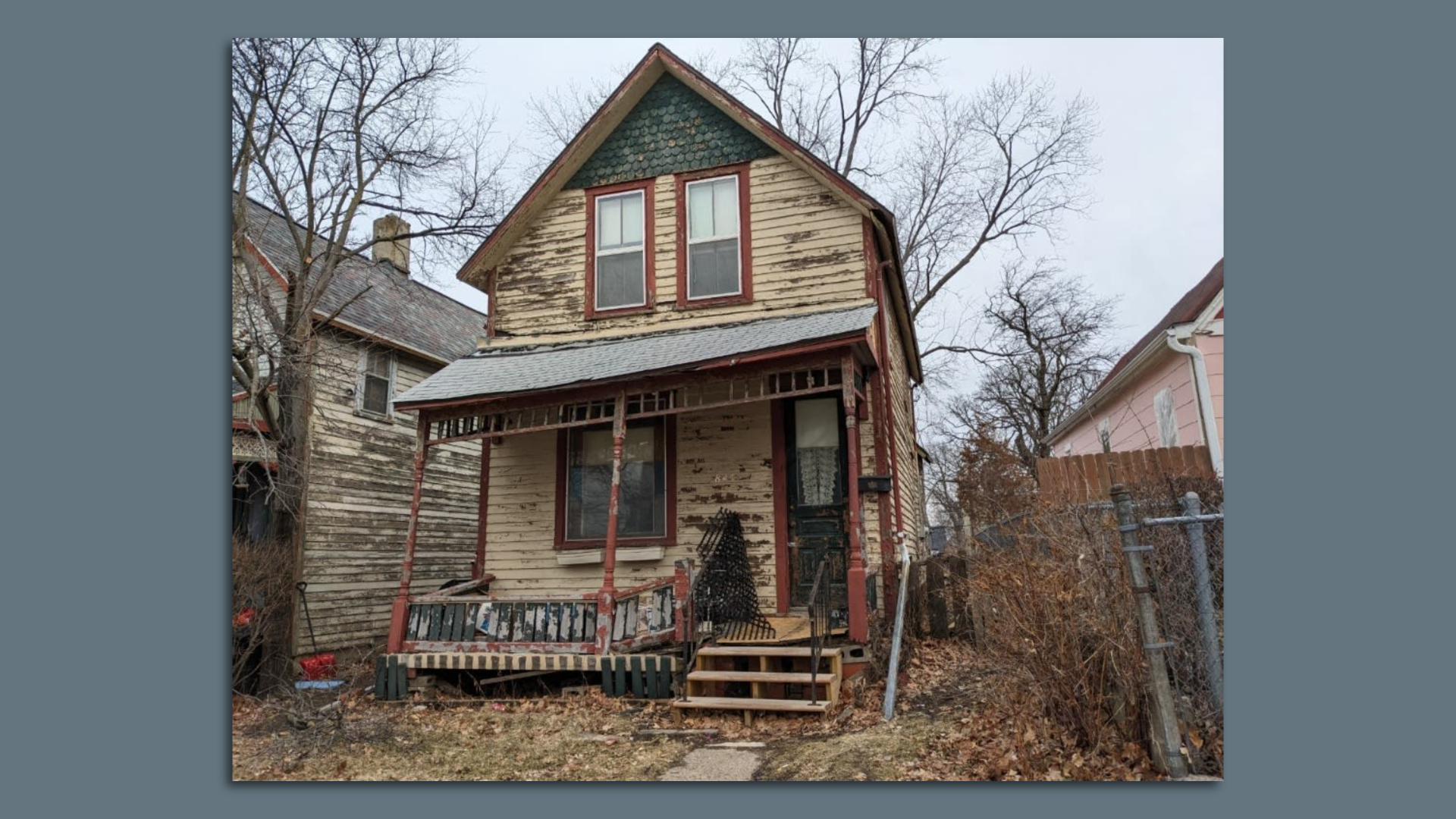 This dilapidated home in the historic Sherman Hill neighborhood was listed this week for $47,000.
Reality check: It needs a near-complete makeover, including a new foundation, plumbing and furnace, real estate agent York Taenzer tells Axios.
Yes, but: Tax credits and grants to help restore the house may be available.
Details: The two-bedroom, two-story home was built in 1890 and its original wood floors are still largely intact.
It's got about 840 square feet of living space.
There is no garage but it has alley access and space to build one.
The intrigue: The house has been saved before.
"3 'wonderful' prisoners" fixed it for a widow who lived there in 1986, according to a DSM Register news clip.
What's next: The seller will review offers Saturday afternoon.
💬 Our thought bubble: This could make for a great episode of "In with the Old."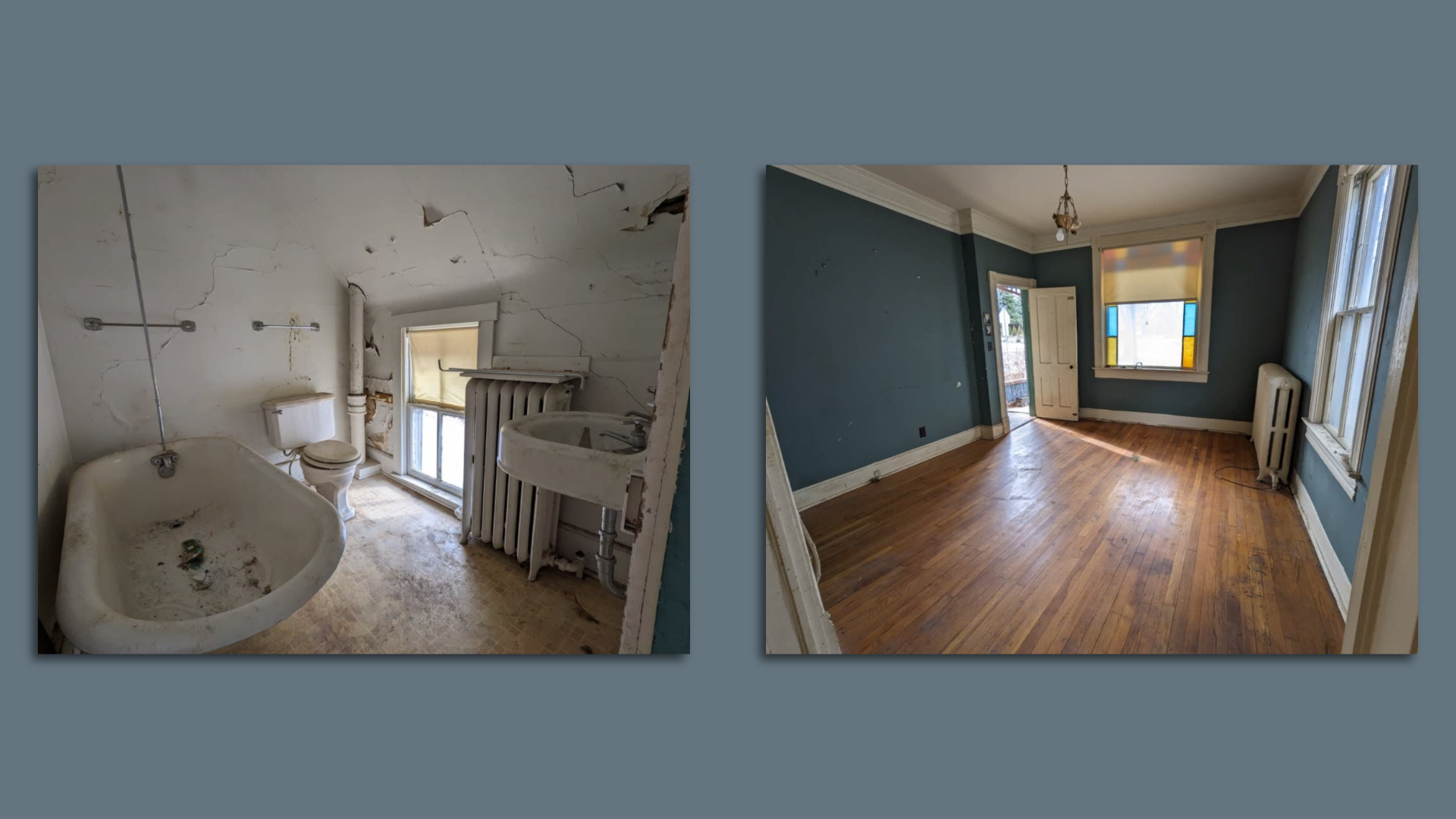 4. Your weekend plans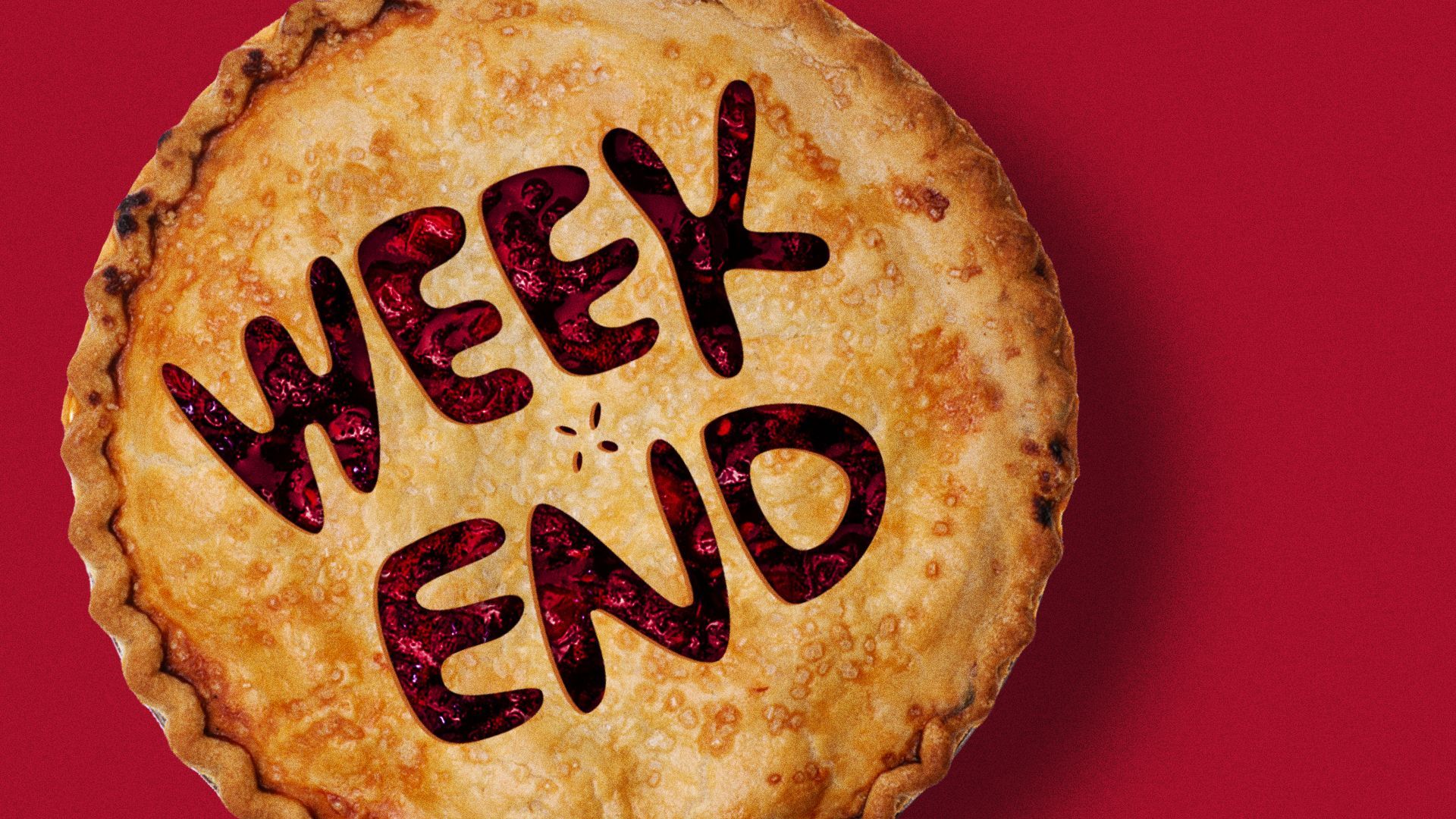 Friday
👸 "SIX The Musical" is playing its last weekend at the Des Moines Civic Center. Tickets start at $40.
Saturday
❄️ Compete in a series of goofy winter activities during "Shiver on the River 2023" at Captain Roy's. Starts at 10am.
🥾 Hike with a naturalist from Polk County Conservation at 11am at Jester Park Nature Center. Free!
Sunday
📺 Prove you're the biggest fan of "The Office" during a trivia night at Bellhop. The free event starts at 6pm.
💃 Bring the family to an all-ages drag show at The Garden. Tickets for a table for the 5pm show start at $5.
5. 💄 Tuttle Street makeover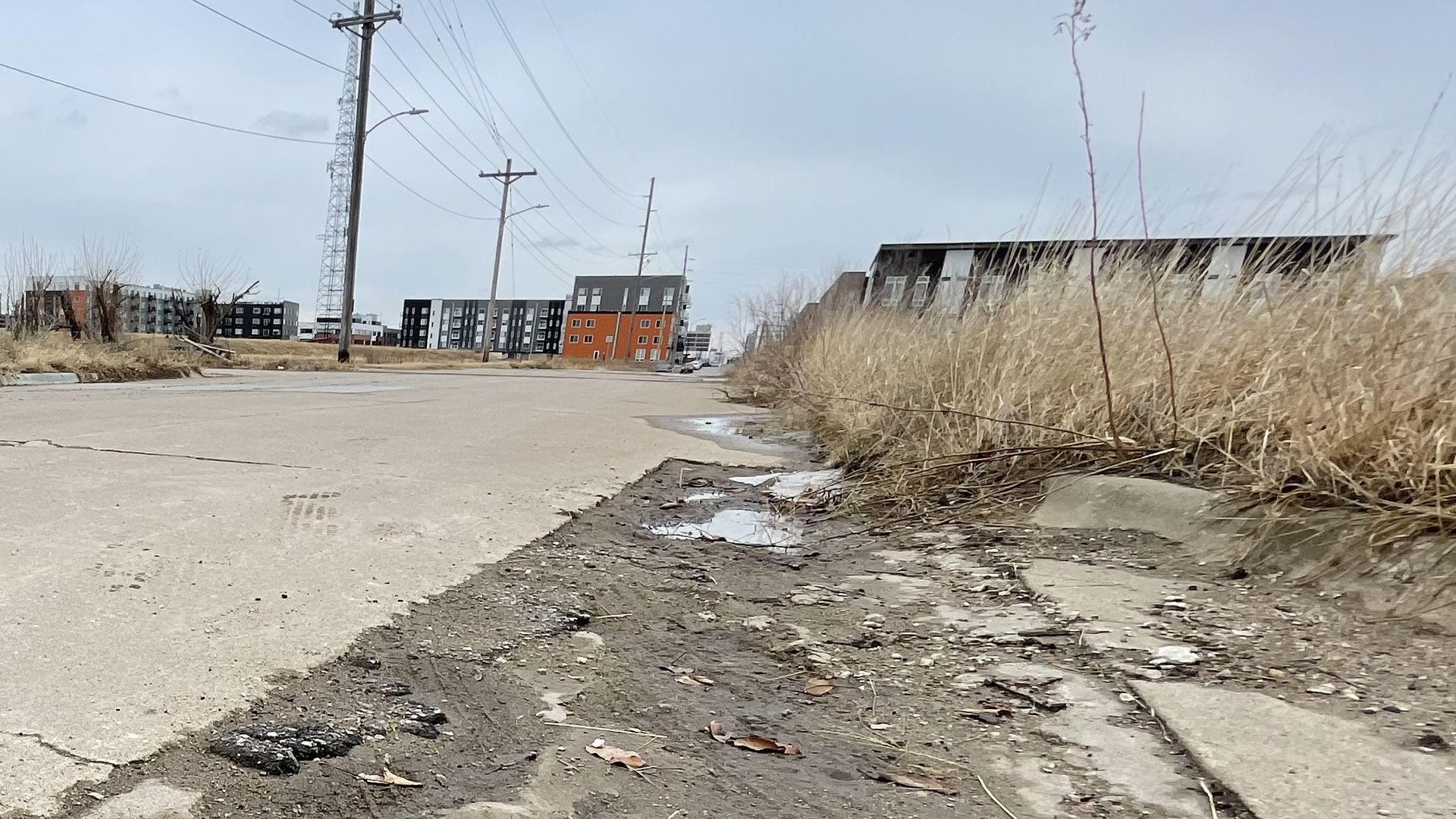 Des Moines is fronting $1.7M to reconstruct Tuttle Street between Southwest 12th and 14th streets.
Why it matters: Developers of the Gray's Landing and Riverpoint West areas, located just south of Martin Luther King Parkway in downtown, have agreed to pay it back over the next three years.
About 90 acres of vacant land owned by the developers will be served by the reconstructed road.
Details: Road construction is expected to begin this spring under an agreement approved by the City Council last month.
Of note: Axios DSM reader Edward Cunningham of Shelbyville, Kentucky, correctly identified the street to win yesterday's "Where's Jason" question.
He's a former resident of Beaverdale.
6. The best thing Linh ate: Scallops at Barbarian
Barbarian Restaurant is the metro's newest fine-dining location in an unexpected spot — Kinship Brewing in Waukee.
The seasonal menu is crafted by chef Jacob Demars, known for Trostel's Dish in Clive and RI Restaurant in Windsor Heights.
It focuses on "new Midwestern cuisine."
What I tried: I ordered the scallop dish ($34) a la carte. It comes with winter squash vichyssoise (a chilled sauce), creamed spinach with couscous, seared capicola and bitter citrus.
What I liked: I lean toward sweet foods, so the slight sweetness of the winter squash sauce with the scallops was highly appealing.
Of note: Don't expect an intimate or fancy dining environment. We ate in the main section of the brewery.
Where to find it: Barbarian is only open on Sundays at 255 NW Sunrise Dr., Waukee. Make a reservation here.
👩‍💻 1 fast thing to go: Mediacom's 10G platform is being rolled out in WDM now through July, company officials announced at last night's West Des Moines Chamber of Commerce annual dinner.
Additional markets will be announced in coming months.
🇺🇸 We're off for Presidents Day. See you Tuesday!