Axios Des Moines
May 04, 2021
Hey buds, it's Tuesday! High today is 66.
💉 ⚾️ 👩‍🌾Vaccine alert: Play ball! Hy-Vee is offering COVID-19 shots at the Iowa Cubs game today and at the Downtown Farmers' Market on Saturday.
Remember when we didn't even know when those events would return?
Today's Smart Brevity count: 849 words, a 3.5-minute read.
1 big thing: Des Moines' chain wish list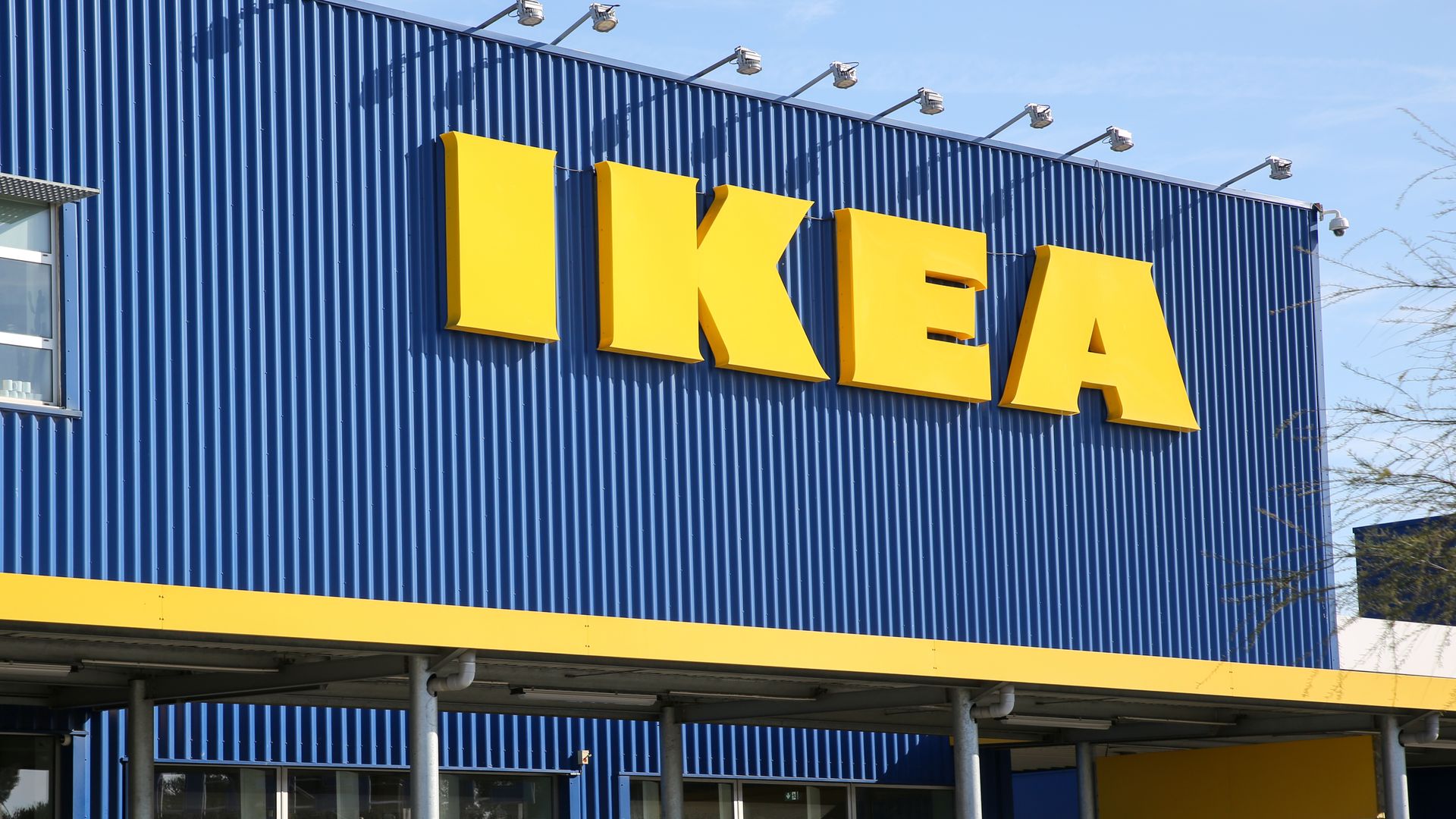 A couple weeks ago, we asked what store or restaurant you wanted in Des Moines.
Hundreds of you responded and the #1 answer was overwhelmingly Ikea — but after that, it was a mixed bag!
The state of play: Big factors that play into location decisions for retailers and restaurant owners are population density and the distance people are willing to drive.
Companies don't want to cannibalize an existing spot, but they also don't want to miss possible revenue.
Why Ikea isn't here: We're 700,000+ strong here in the Des Moines metro, but that's not even close to the two million Ikea requires before considering opening in a city.
There are certain distances people are willing to drive for particular stores and, sadly, it's clear: We're willing to go 2.5+ hours to the nearest one in Kansas City.
A hot take from a survey taker: "More mom and pop places and variety. Chain stores and restaurants are numbingly boring."
Check out the rest of the top 5 (Topgolf, Portillo's, Crate and Barrel and Shake Shack) to find out if your dream will be coming true anytime soon.
2. 💧 Ask Axios: Why does our water taste nasty?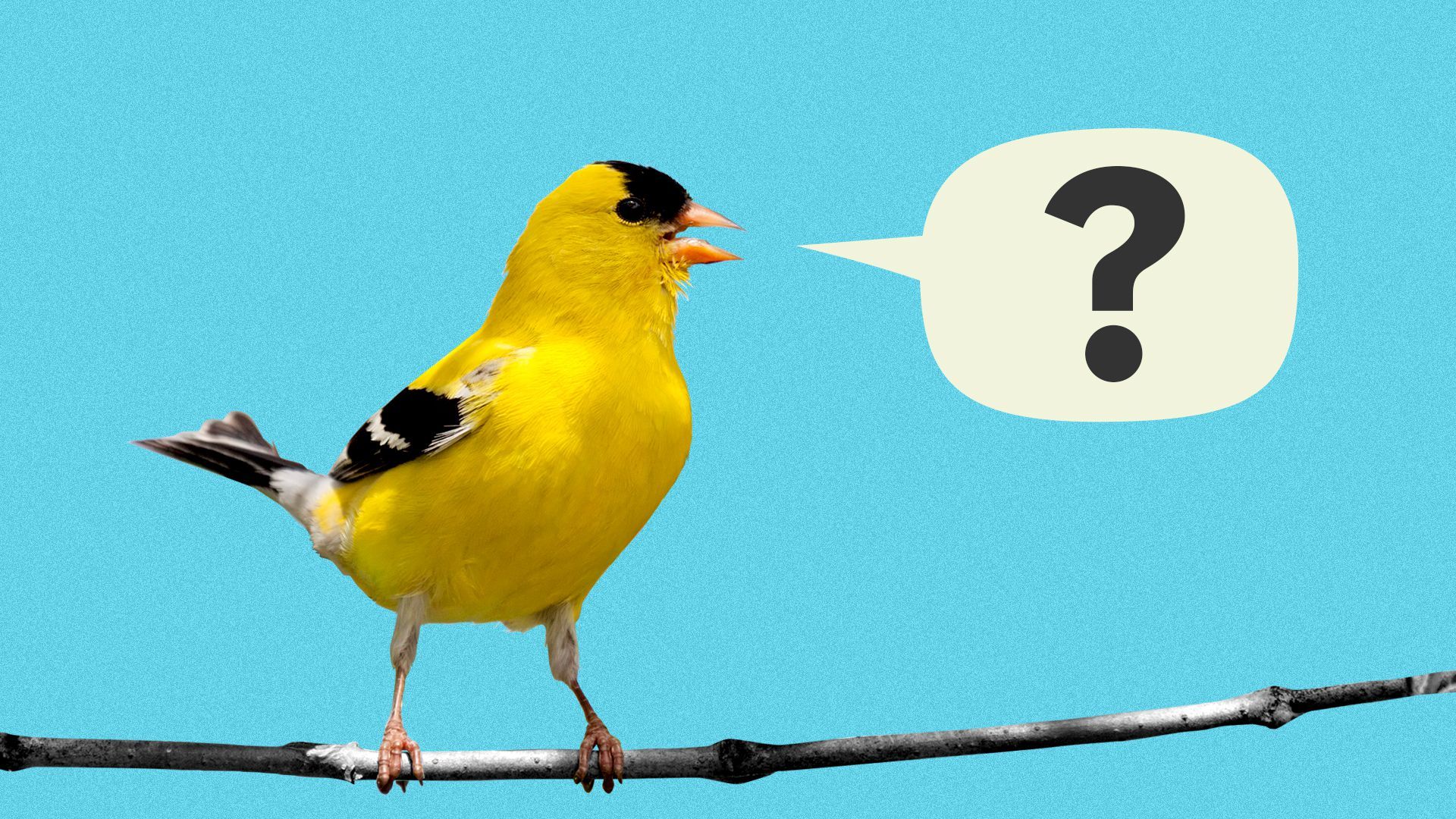 Got a question about our city? Hit reply and ask away.
Question: My DSM water has started to taste like dirt the last few days. Am I the only one? Or is this a spring water run-off issue? — Jessica Lown, Des Moines
Answer: DSM Water Works has received multiple calls about the problem, CEO Ted Corrigan told Axios.
A taste issue was detected early last week and treatment adjustments were made, which should make it fade in a few days, Corrigan added.
What's happening: Our water comes from the Raccoon and Des Moines Rivers and its quality changes constantly.
Treating for taste and odor in the water is challenging. Changes are made in the treatment process as issues are detected.
"Turning river water into drinking water through this range of dynamic changes is both an art and a science," according to Corrigan.
Don't worry: The water is safe to drink and has met all state and federal regulations.
3. Des Moines' new Pride flag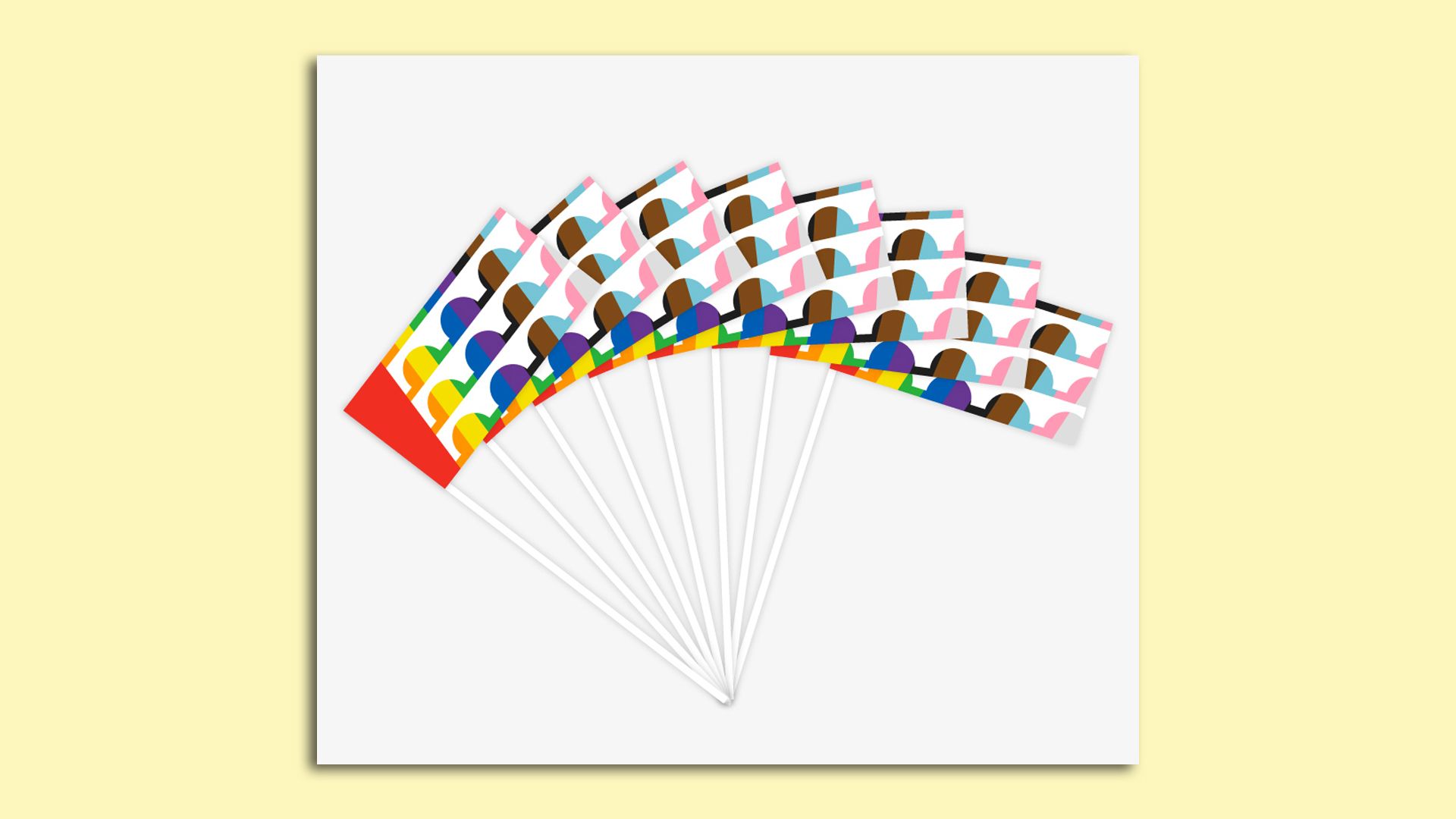 Des Moines' iconic red, white and blue flag just got a makeover in time for June, which marks Pride month.
Flag of Des Moines, which spearheaded a grassroots campaign that successfully brought back the city's flag in 2019, teamed up with local organizations to create the flag.
They partnered with Capital City Pride, One Iowa and Black Liberation Movement on the project.
In the original flag, the blue represents the Raccoon and Des Moines Rivers; white represents the Walnut, Grand and Locust Bridges and the red represents Des Moines' "passionate" residents.
The Pride version incorporates 11 colors to represent LGBTQ folks.
15% of each purchase will be split between the three organizations.
4. The Ear: Your daily stalk report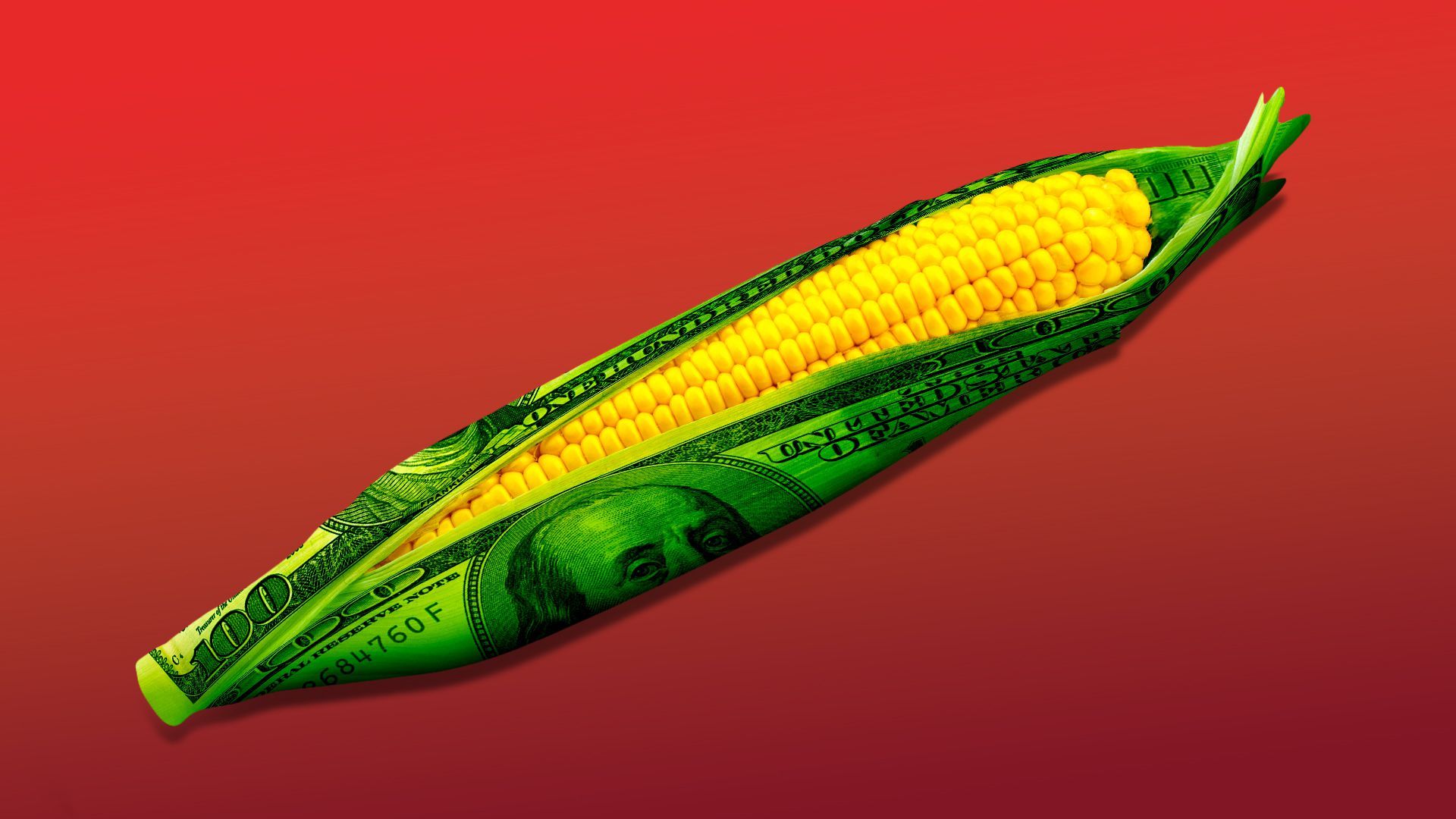 (Thanks for the corn pun, Jo dee Stewart of Ankeny.)
5. Where "Des Moines" comes from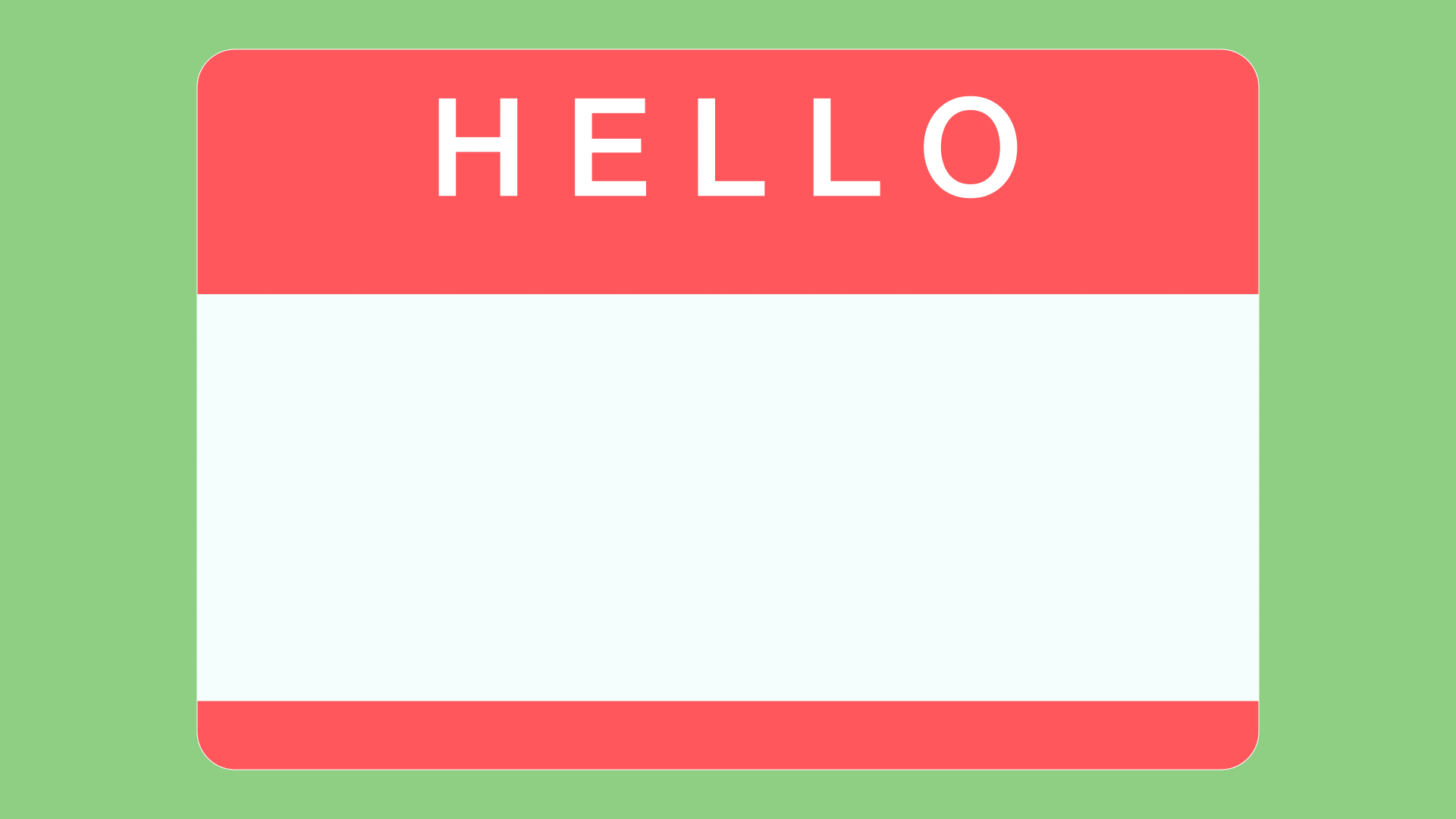 We shared with you a few weeks ago that Des Moines in French means "The Monks."
While that may be true — the etymology of how "Des Moines" came to be is a complicated one.
The backdrop: Michael McCafferty, a linguist at Indiana University, wrote in 2015 that Des Moines originally derives from "Moingona" — a tribe that lived north of the Des Moines River.
From there, French explorers and early mapmakers named the river based off the tribe, thus "Riviere des Moingoana."
A game of translating telephone got it to "River de Moyen" — literally, an average river.
After additional etymological mishaps, it ultimately became "River des Moines" — "of the monks."
Fun fact: Not only does the history of Des Moines' name derive from being "average," but the name of the original tribe may actually mean "one has s--t on his face," McCafferty wrote.
As French explorers were covering new ground, the neighboring Peoria tribe told them about the nearby "Moingona" tribe.
But the name they shared may have actually been a way to insult the Moingona, as a way to get the French to trade with them instead.
😇 So surprise! We're average monks with s--t on our faces.
6. First look at a new fair venue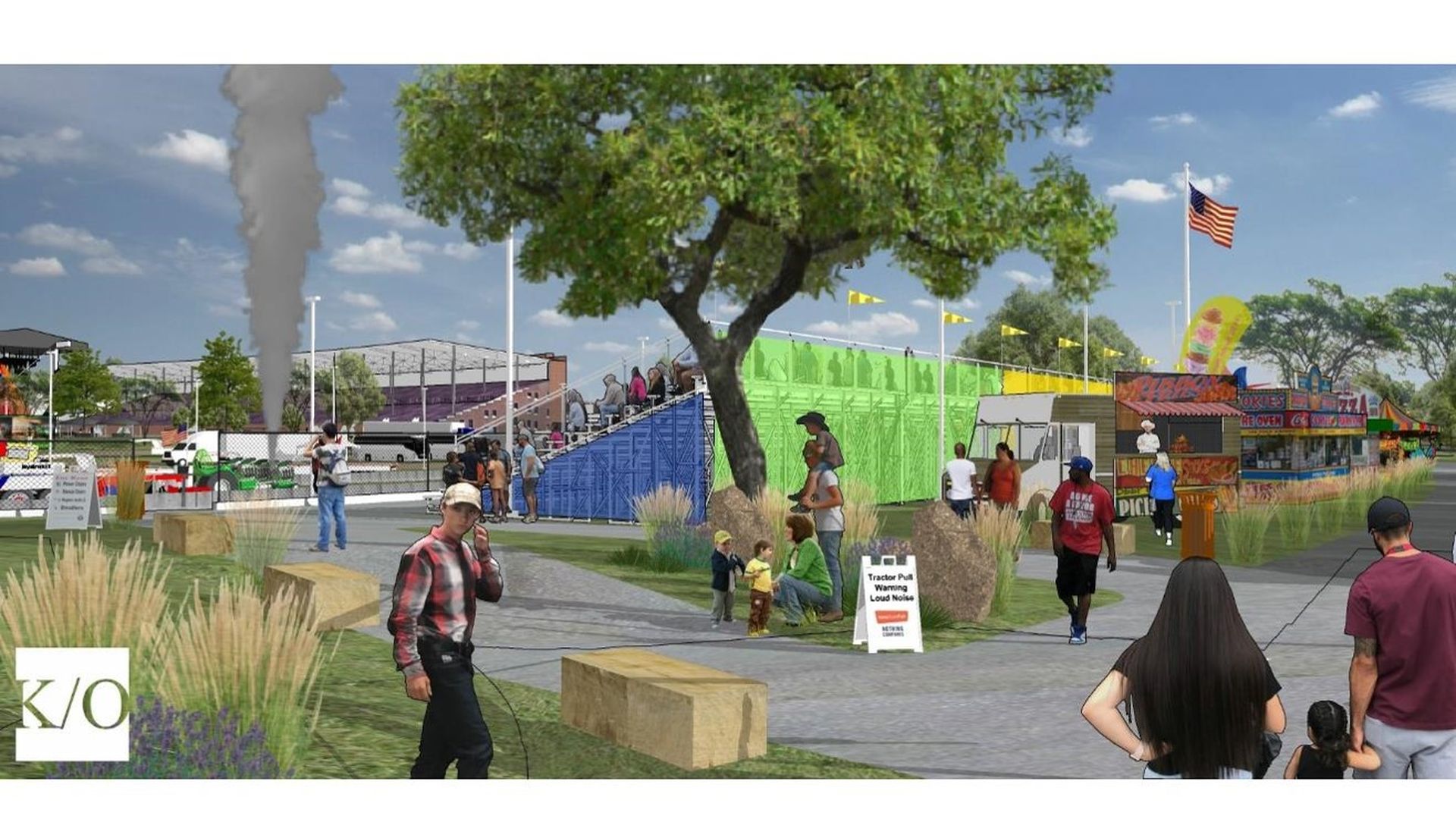 The Elwell Family Park will open on the Iowa State Fairgrounds in time for this year's tractor pull competitions on Aug. 17 and 18, officials announced yesterday.
Construction recently began on the northwest corner of the fairgrounds.
Donors Denny and Candy Elwell pledged two million dollars for the park.
What to expect: It'll have permanent seating for 2,100 this year. Future phases will expand the seating to 6,000.
Monster truck, rodeo and barbecue competitions are among its intended future uses.
Now hiring: 5 top job openings in Des Moines
🍔 🚫 The top-10 list of Iowa's best burgers leaves out one particular place — the Des Moines metro!
If you had to pick one of our city's best burger spots to highlight in the state, who would you tout? We'll share them later this week.
Thanks for reading!