Axios Des Moines
October 27, 2021
It's Wednesday.
🌧 Expect rain and highs in the low 50s.
🚨 Situational awareness: If you're gonna mail your absentee ballot for Tuesday's election, do it ASAP.
Iowa's new law requires it be received by the time polls close — 8pm on election night — in order for it to count. (They previously had nearly a week longer to arrive via the mail.)
Today's Smart Brevity™ count: 880 words, a 3.5-minute read.
1 big thing: A push to ban books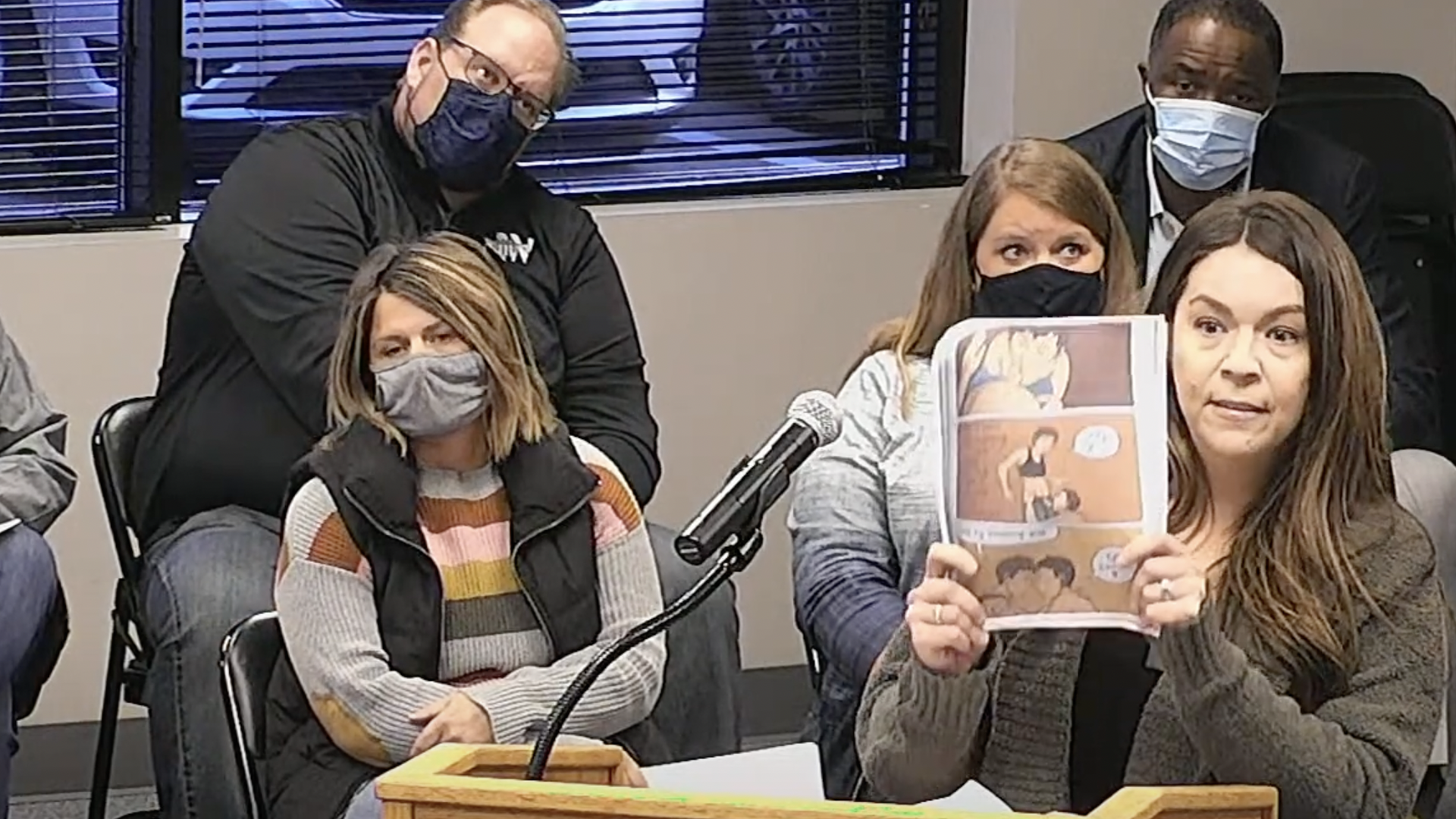 The Waukee school district removed three LGBTQ books from the Northwest High School library last week after someone requested a review of their contents, school officials say.
Driving the news: Community member Amanda McClanahan, who is not a parent in the school district, read sexually explicit excerpts from the books during Monday night's school board meeting, and condemned district leaders for having them on shelves.
The excerpts described oral sex in detail, as well as teens losing their virginities.
The big picture: What's happening in Waukee isn't unique. There's a nationwide movement to remove the three LGBTQ books, including in Pennsylvania and Kansas, and it's falling on school board members.
There's been a 60% increase in people challenging books, including the ones brought up in Waukee, this school year, said Deborah Caldwell-Stone of the American Library Association.
In recent years, the majority of banned books are LGBTQ-related topics.
What they're saying: McClanahan claimed the books were allowed in under the "guise of equality and equity" that's pushed by the school board.
"Can you tell me — does equity and inclusion also include incestuous relationships, child-adult sex and books that promote pedophilia?"
The other side: Caldwell-Stone said it's unfair to pull excerpts that put the content out of context, and that the books address coming of age and questioning sexual and gender identity.
The books don't fit the values of every family, but they do fit the needs of some, she said.
High school students "deserve" to see themselves reflected in the library, Caldwell-Stone added.
Of note: McClanahan brought a complaint to the board earlier this year concerning her disapproval of a book she said painted law enforcement in a negative light.
The bottom line: With less than a week until school board elections, our classrooms are the political battlegrounds and books are just one of the weapons being used.
Go deeper: Learn how Waukee got the books
2. Polk will expand vax promotions to kids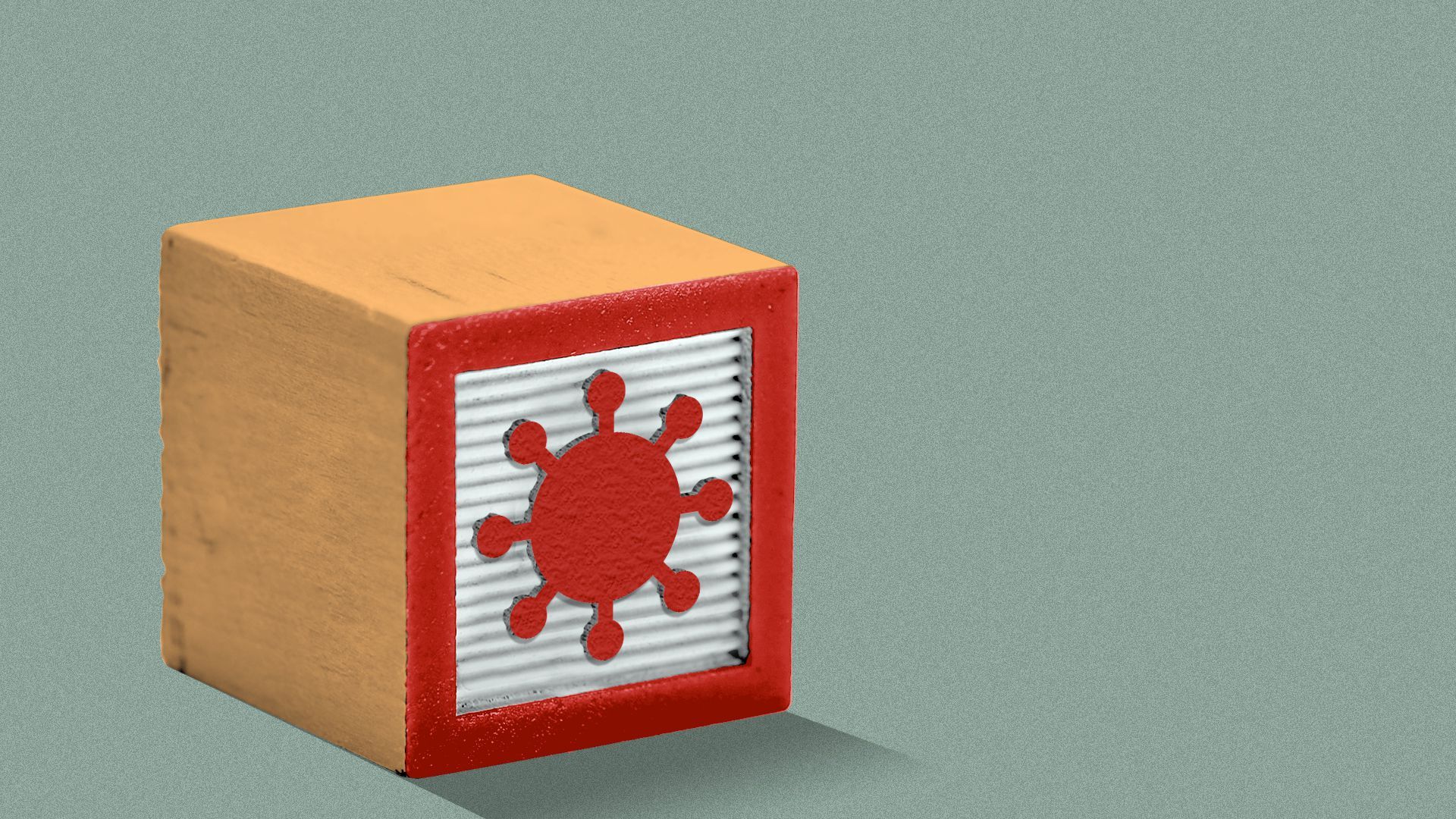 Polk County will launch a COVID-19 outreach program aimed at getting kids vaccinated in coming weeks, according to a resolution supervisors approved yesterday.
It will cost around $75,000 and could include incentives like gift cards, movie passes or inflatable games.
Why it matters: Kids accounted for more than 25% of all COVID-19 cases in the U.S., as of Oct. 21. Yet many parents remain hesitant of the vaccine, according to the American Academy of Pediatrics and a recent Ipsos poll.
State of play: Polk County has so far spent $466,020 on COVID-19 media outreach and promotions and another $594,047 on incentives using federal money.
The youth outreach is expected to be the last push as the state prepares to get nearly 100,000 doses of the Pfizer vaccine for kids.
Of note: The state has trashed tens of thousands of doses for adults because they expired.
What they're saying: Supervisor Bob Brownell told Axios yesterday that he believes the outreach programs are minimally effective in convincing people to get vaccinated.
Just over 71% of people over age 12 are fully vaccinated in Polk County and the county's own employee roster is slightly below that percentage, Brownell noted.
Yes, but: Brownell was part of a unanimous vote to move ahead with the kids program.
Outreach programs have value even though they may not have the big results that everyone wants, he told Jason.
What's next: The kids outreach program will be developed in coming weeks.
3. The Ear: Why'd you have to go and make things so kernel-cated?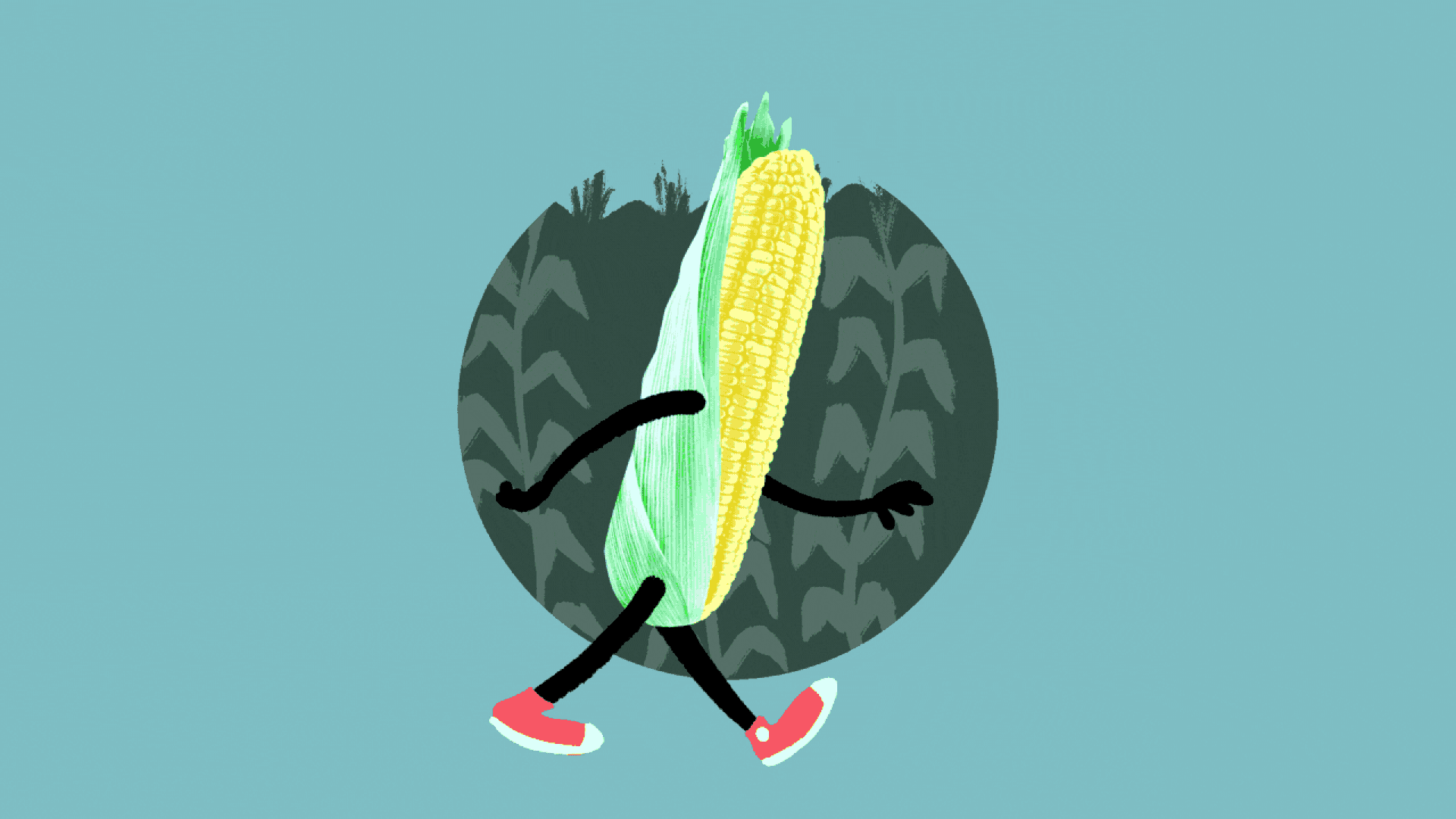 🚜 A Polk County judge declined to restrict picketers at the Ankeny John Deere factory. In Davenport, however, a judge issued strict rules on strikers. (Des Moines Register)
💉 96% of Tyson Foods workers are vaccinated following an employer mandate. (New York Times)
🎥 Dave Chapelle is screening his documentary "Untitled" at Wells Fargo Arena in Des Moines next month. His visit comes as Chapelle faces scrutiny for his Netflix special. (WOI-TV)
🧑‍⚖️ A judge dropped a disorderly conduct charge against Jaylen Cavil, a prominent BLM activist in Des Moines. (KCCI)
4. 💉 Quote du jour: Accountability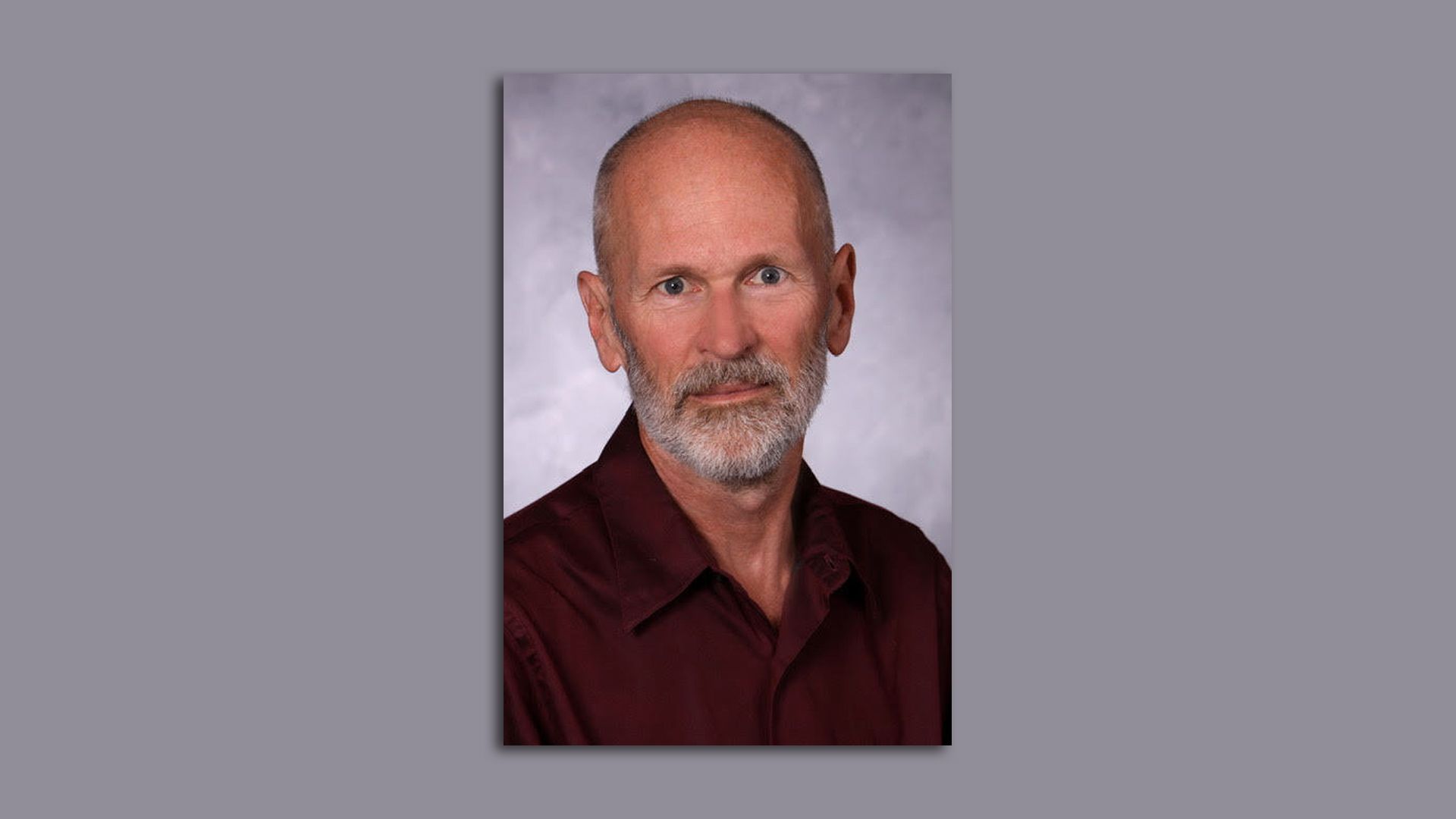 "If you choose not to be vaccinated, you may get sick. You may die. You may make new virus variants. You may infect other people — and then you should be held financially and criminally liable."
— Tom Benzoni, a DSM emergency room physician, in a
Des Moines Register Q&A
published Tuesday
5. Historic number of Iowa workers quit in August
A historic number of Iowans quit their jobs in August, but in a full circle, employers reported big hiring numbers in September.
State of play: 3.6% of Iowans quit their jobs in August, according to the Bureau of Labor Statistics.
Between the lines: Workers are moving between jobs — a sign the labor market is doing well, said Peter Orazem, an economics professor at Iowa State University.
During a downturn, people are hesitant to leave work, he said.
The winners? Retailers saw an uptick in workers, as well as the food processing, finance and insurance sectors.
The losers? The hospitality industry continues to suffer losses, as well as those in arts and entertainment, Orazem said.
6. 👻 Bark or boo?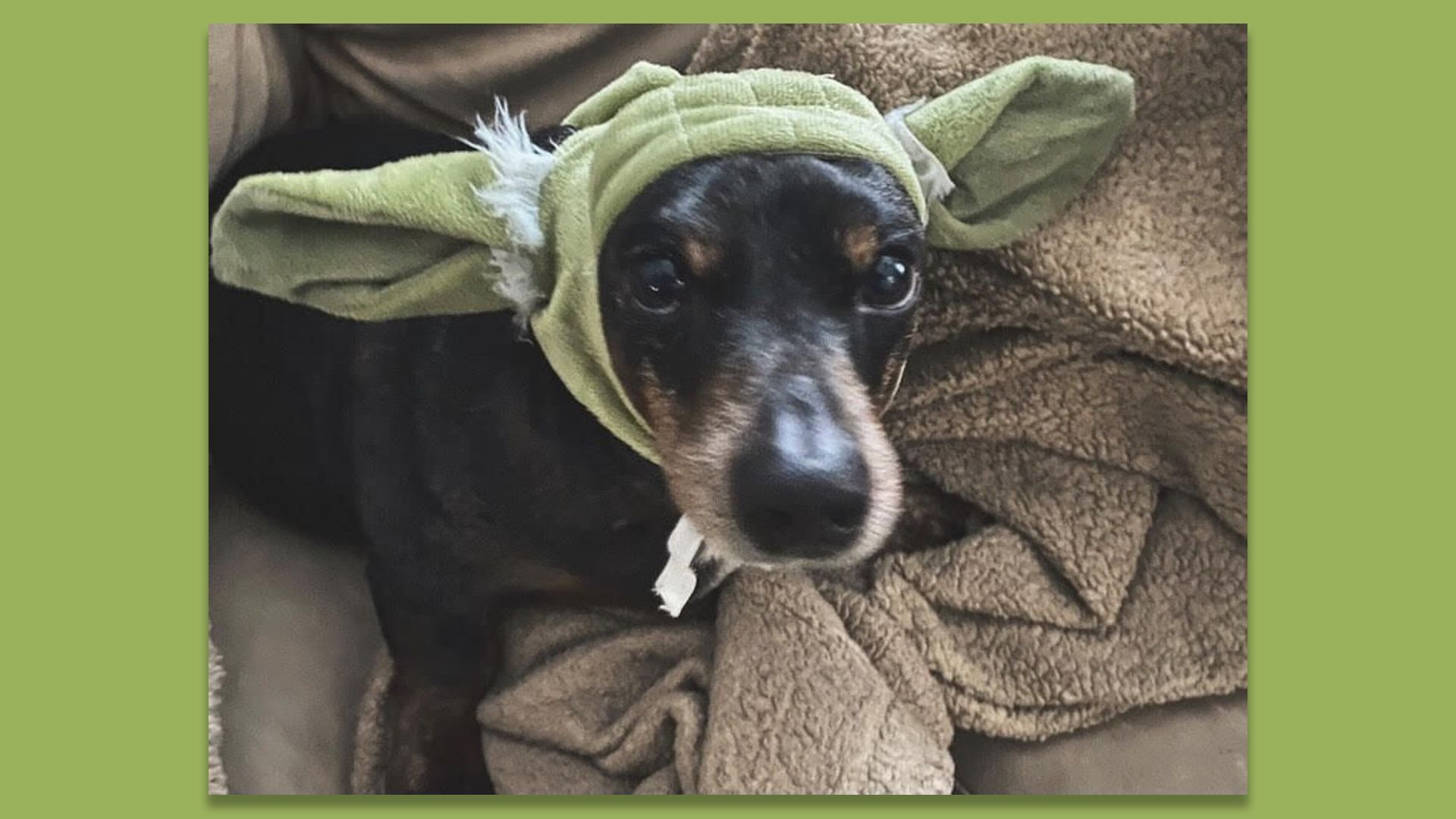 Last week, we asked if you're dressing up your pets for Halloween — and some of the pics you shared gave us a chuckle.
We know these sweet pooches are just playing along for our amusement. Just look at Pippa in her adorable mermaid costume.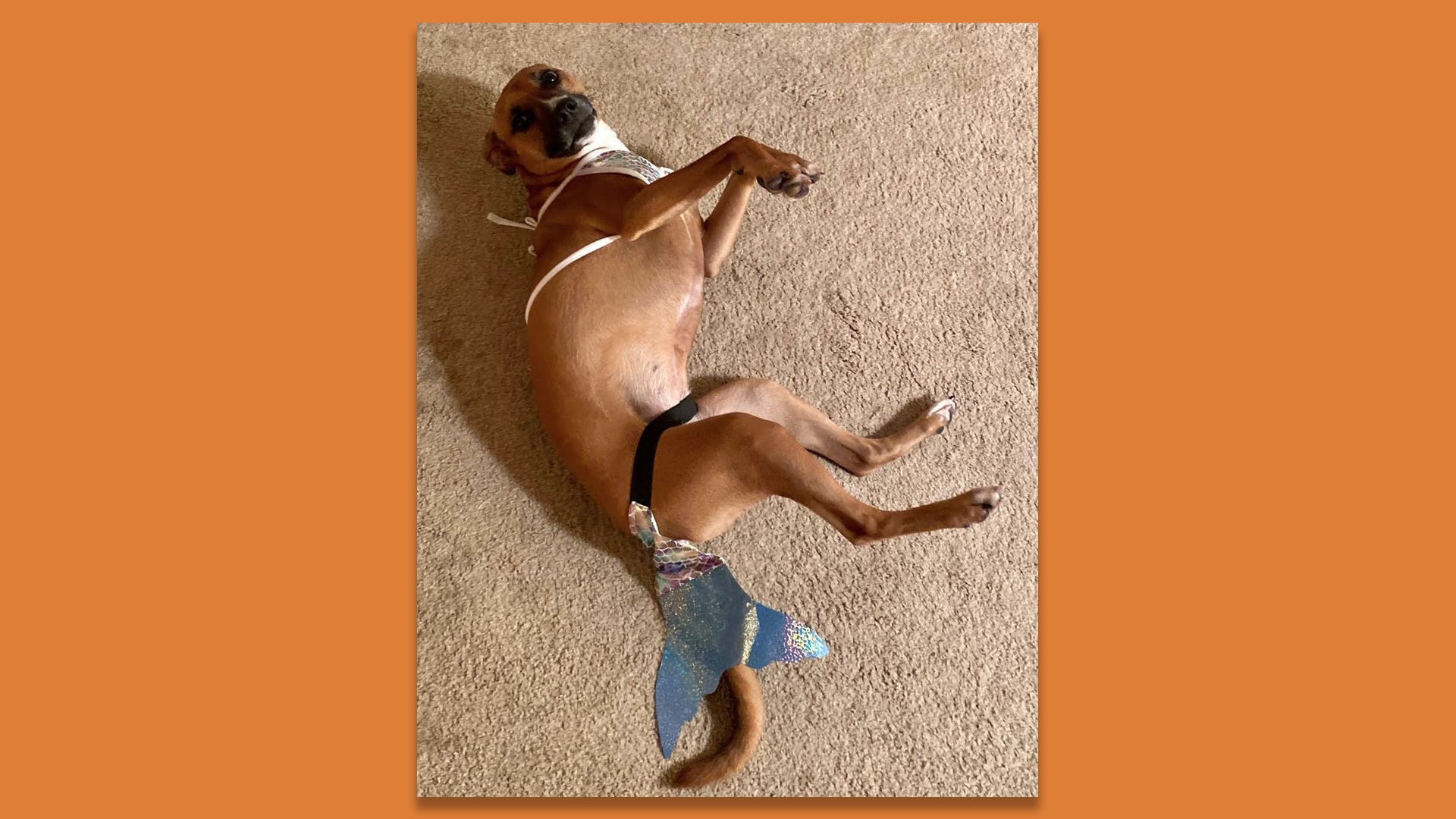 A doggie downer: Today and tomorrow's "Bark Before Dark Halloween Pawty" events are canceled due to weather.
DSM is offering refunds for those who pre-registered.
🧑🏼‍🚒 The Des Moines Playhouse's 9/11 tribute we told you about last month raised more than $14,000 for the DSM Fire Department Trust Fund.
The donation was presented to city firefighters last night.
BTW: Know others who might enjoy our newsletter? They can subscribe free, here.