Axios Des Moines
September 02, 2021
Hey, Thursday! Glad to see ya.
Enjoy this nice weather — 79 is the high.
🚨 A fire at an Ankeny apartment complex displaced residents on Tuesday.
Today's Smart Brevity™ count: 939 words — a 3.5-minute read.
1 big thing: Mask mandates on school board ballots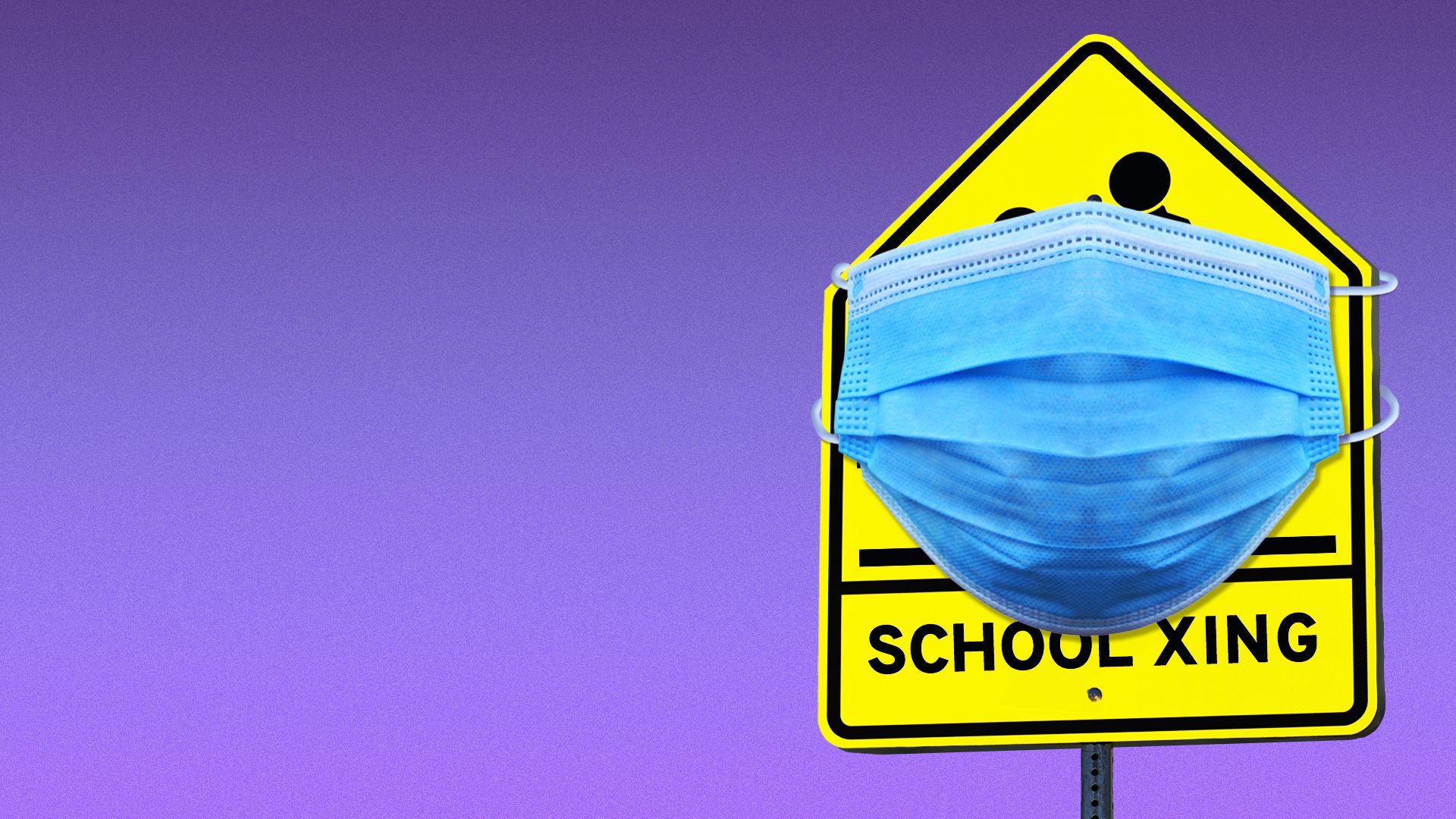 The country's deep divide on COVID mitigation in schools has elevated an Ankeny school board election to a heated culture war.
What's happening: Tensions were already high at Ankeny school board meetings last school year. Some parents vehemently opposed the district's mask requirement, and one even sued over it.
But the candidacy of Sarah Barthole, an Ankeny mom who's known for opposing mask mandates and running in the Nov. 2 school board election, has generated unusual attention from Republicans and Democrats outside the Des Moines suburb.
Driving the news: Barthole, who worked with Gov. Kim Reynolds last year to reopen schools, was recently endorsed by the Republican governor.
Reynolds typically doesn't support candidates in local, non-partisan races.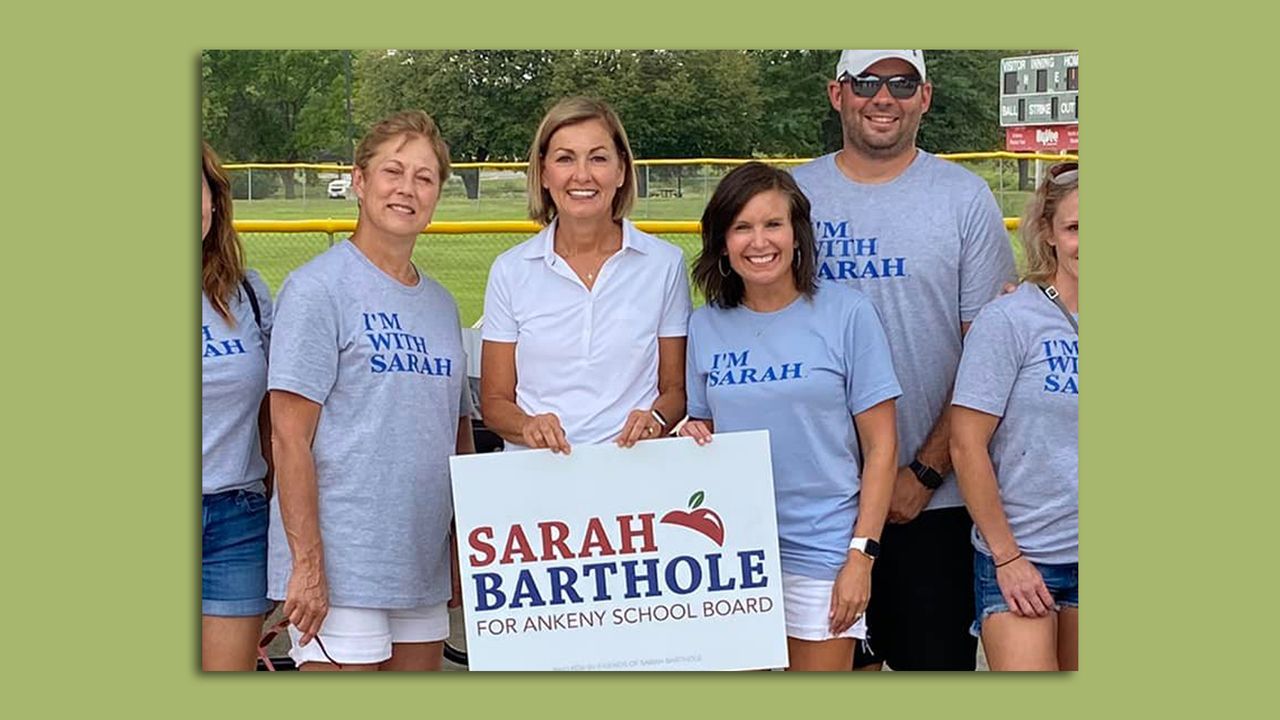 What she's saying: Barthole said she wants to bring a "new voice" to the school board and give parents decision-making power, according to her campaign's Facebook page.
She didn't respond to Axios' requests for comment.
Meanwhile, marginal hyper-conservative groups have jumped into the fray on their own accord, and encouraged members to send harassing messages to candidates that support masks in schools.
Amber Gustafson, a prominent Democratic Iowa activist, shared threats she received on social media after speaking out against Barthole.
Lori Lovstad, an incumbent school board member running for reelection, said this year is a complete 180 from when she first ran for office in 2017.
Lovstad, who supports masks in schools, said there's recently been "aggressive" messaging from groups outside the community.
Between the lines: Iowa schools aren't allowed to mandate masks because of state law.
But a lawsuit as well as the federal government's investigation into Iowa's mask mandate ban could turn the tables.
The big picture: Ankeny's upcoming school board election is just one of many races across the country where COVID mitigation will be on the ballot — whether explicitly or not.
Full story: Ankeny School Board election heightens tension over mask mandates
2. Our rapid COVID testing demands climb
More Des Moines residents are trying to find rapid COVID-19 tests — sometimes without success.
On social media, residents reported struggling to find rapid tests or waiting hours to get one.
While medical clinics may have them available, they're often more costly and require a co-pay for a doctor's visit.
Context: COVID-19 cases continue to climb in Iowa. The state saw new daily reported cases rise 10% in the last week, per The Washington Post.
John Forbes, owner of Medicap Pharmacy in Urbandale, said in the last month, he's seen a rise in demand for rapid COVID tests, which get patients results quicker than PCR testing.
Forbes, who's also a Democratic state representative, said he's received a dozen calls inquiring about them.
People are willing to spend $100 or more to get a test, so they don't need to wait several days for PCR results, he said. Forbes' pharmacy is now offering the tests.
The Iowa Clinic, which offers rapid and PCR tests at its urgent care clinics, has also seen a recent rise in both tests.
3. Iowa hate crimes are up
​​Hate crimes in Iowa increased last year to their highest level in more than a decade, according to FBI data released this week.
Why it matters: While the data can help give voice to victimized groups, experts say the numbers are likely higher.
Hate crimes are widely underreported, the U.S. Department of Justice has acknowledged for years.
The data is voluntarily submitted by more than 18,600 law enforcement agencies across the country, and roughly 20% didn't participate last year.
By the numbers: Iowa hate crimes increased more than 130% between 2019 and last year, from nine to 21 cases, according to the report.
18 were race-related. Of those, 16 were against Black people, up from five in 2019.
Three incidents were against people who identify as gay or lesbian.
The big picture: Iowa's data aligns with national trends. The U.S. saw the highest level of recorded hate crimes in more than a decade, 7,759 in 2020.
4. Should Iowa's non-vaxxed pay a COVID surcharge?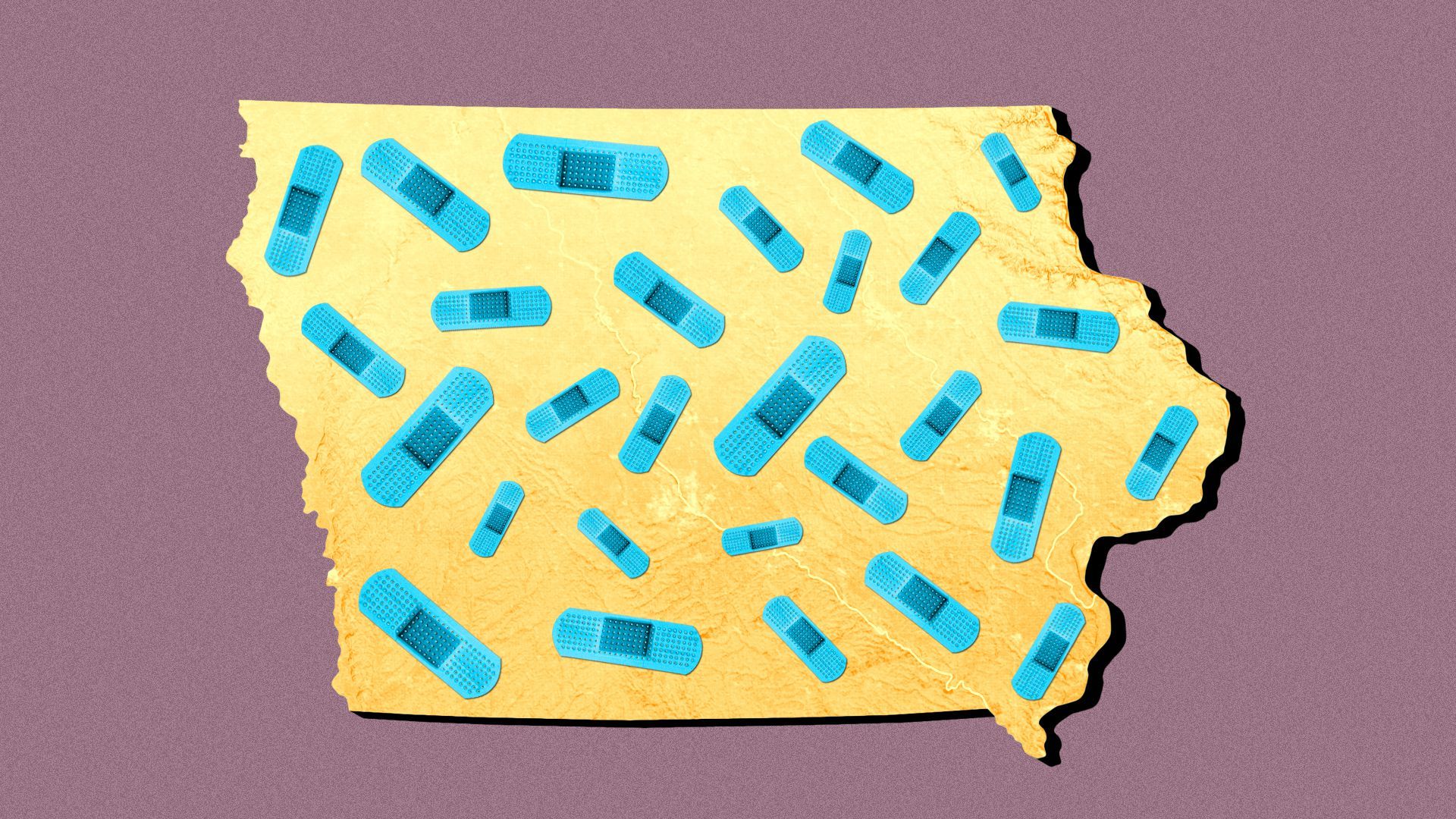 Iowa employers may soon roll out new vaccine sticks and carrots to employees, Drake University professor Denise Hill told Axios yesterday.
Why it matters: A COVID surcharge for unvaccinated workers — or insurance incentives for those who are vaxxed — could boost Iowa vaccination rates and help save lives. And it'll either cost or spare you money.
State of play: Roughly a third of Iowa's adults are not yet fully vaccinated, and hospitalizations have been increasing in recent weeks.
By the numbers: The average COVID-19 hospitalization costs about $20K, according to estimates from the Peterson Center on Healthcare and Kaiser Family Foundation.
The preventable cost to the U.S. health system was $2.3 billion in June and July, the center concluded.
Last week, Delta Air Lines became the first big U.S. employer to impose a surcharge on unvaccinated employees enrolled in the company's health care plan. ($200 a month, starting Nov. 1.)
The Iowa Insurance Division isn't yet aware of any employers seeking to take similar actions, spokesperson Chance McElhaney said.
Between the lines: Federal laws generally prohibit premium discrimination based on health status but employers with self-insured plans like Delta's have more flexibility to pursue surcharges, Hill said.
Premium or cost-sharing incentives — like those offered to employees who get an annual physical — are more likely, Hill said.
5. Let's give them something to taco 'bout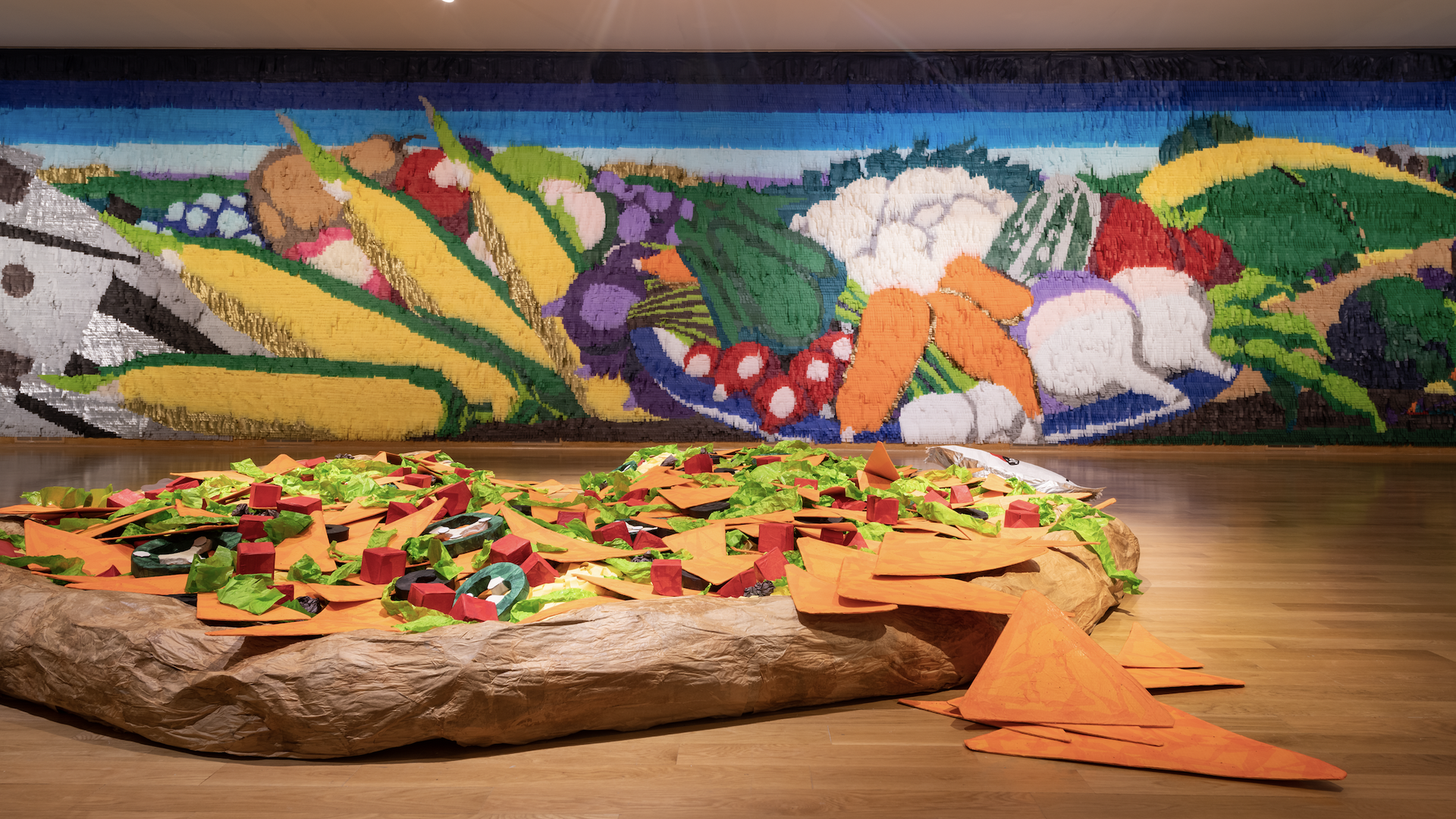 Justin Favela's colorful exhibit at the Des Moines Art Center evokes some nostalgia for local favorites — and that's what he hopes to convey.
The big picture: The subtitle of the Latinx-inspired exhibit, "Central American," carries multiple meanings.
It's in part inspired by Iowa's place in the "middle of America" and the Central Americans who live here and support the agricultural economy.
Visit the exhibit — or watch Favela describe it here.
🎁 Like the newsletter? Refer Axios Des Moines to your friends to spread the word and get free stuff in the process. Follow the link here to begin.
🐦 Find us on Twitter: @linhmaita / @jasonclayworth