Axios Des Moines
February 18, 2021
Good morning, DSM.
🧼  It's Thursday and Jason's hot water to his bathroom sink is no longer frozen. The great hand-wash depression of 2021 is o-v-e-r!
🚫🤝 No handshakes at this event because we are all still remote:
🖥 Join us today at 12:30pm CT for a virtual Smart Take event on the impact of the new administration on Iowa politics, featuring Sen. Chuck Grassley (R-IA) and state Rep. Ross Wilburn, chair of the Iowa Democratic Party.
Today's Smart Brevity™ count is 887 words, a 3.5-minute read.
1 big thing: Massive swings in property values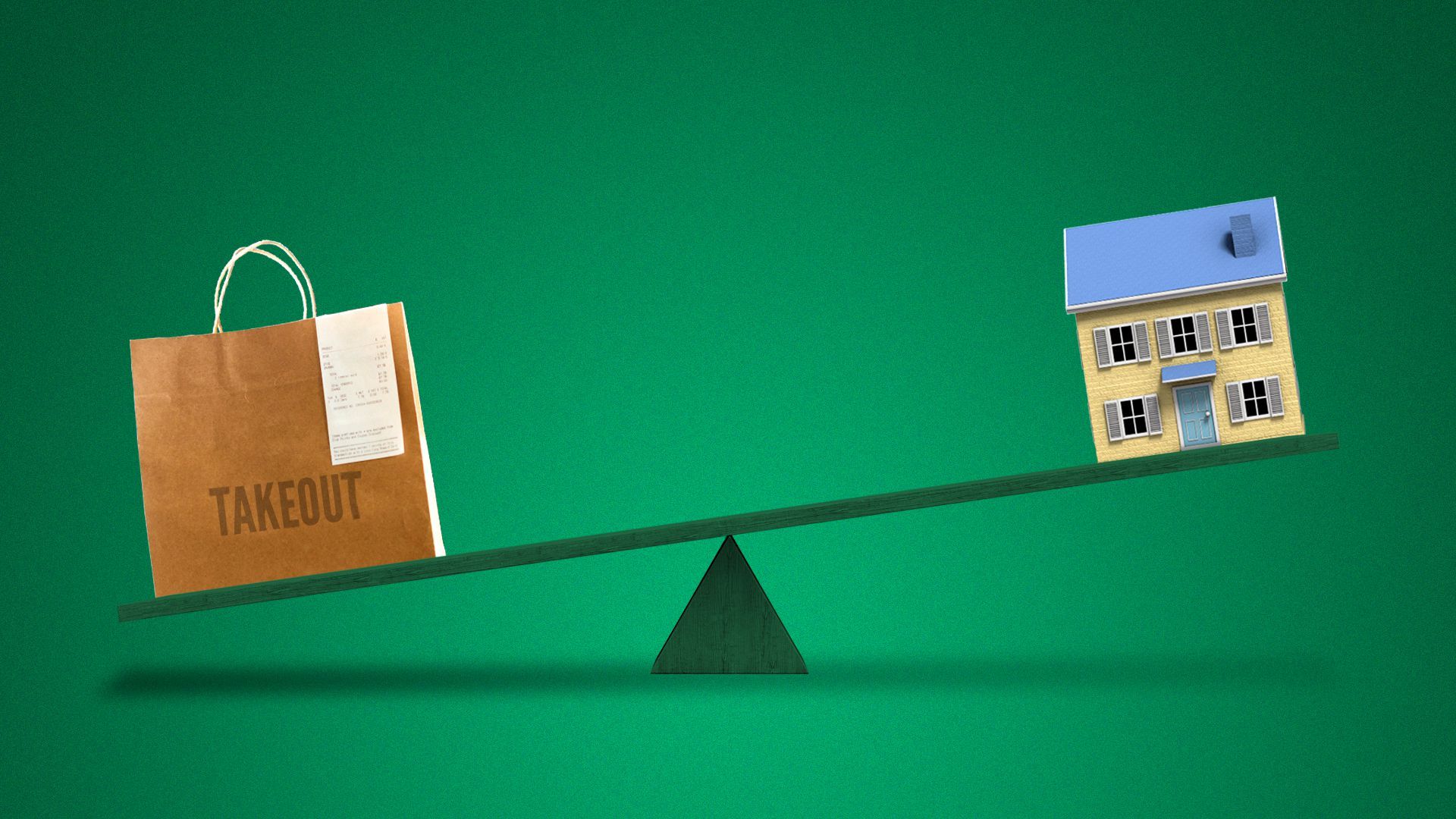 Hotels, bars and restaurants will lose 30% of their value in upcoming reassessments, Polk County assessor Randy Ripperger said in a meeting Wednesday with the Taxpayers Association of Central Iowa.
But homes, multi-residential properties and warehouse values will go way up as compared to 2019 — 8%, 22% and 35%, respectively— according to the preliminary assessments.
Why it matters: Your property value is one of the main factors determining how much you owe in taxes.
🧑🏼‍🚒 Property taxes are also critical in determining local government budgets and funding for things like police and fire services.
Driving the news: The pandemic, low interest rates and historically low available housing inventory are all playing a part, Ripperger said. His other highlights:
🏨 The hospitality industry — which also includes theaters and health & recreational properties — was the only sector to drop in value. (He believes hotels won't fully recover until 2023 or 2024.)
📈 Strong housing sales and strength in most business sectors means the value of all taxable real estate in the county will increase.
What they're saying: "I think, all-in-all, this is really good news for local governments," Ripperger said at the meeting. "Our tax bases are going to grow. I don't think they're going to take a huge hit like they did 10 years ago from the recession of 2008-2009."
What's next: Notices of the new assessments will be mailed to property owners before April 1. You can protest. Details are here.
🤓 Of note: We're not judging BUT if you geek out about tax facts and procedure, check out Ripperger's "Real Talk" newsletter published before the 2019 reassessment.
2. A new rental assistance program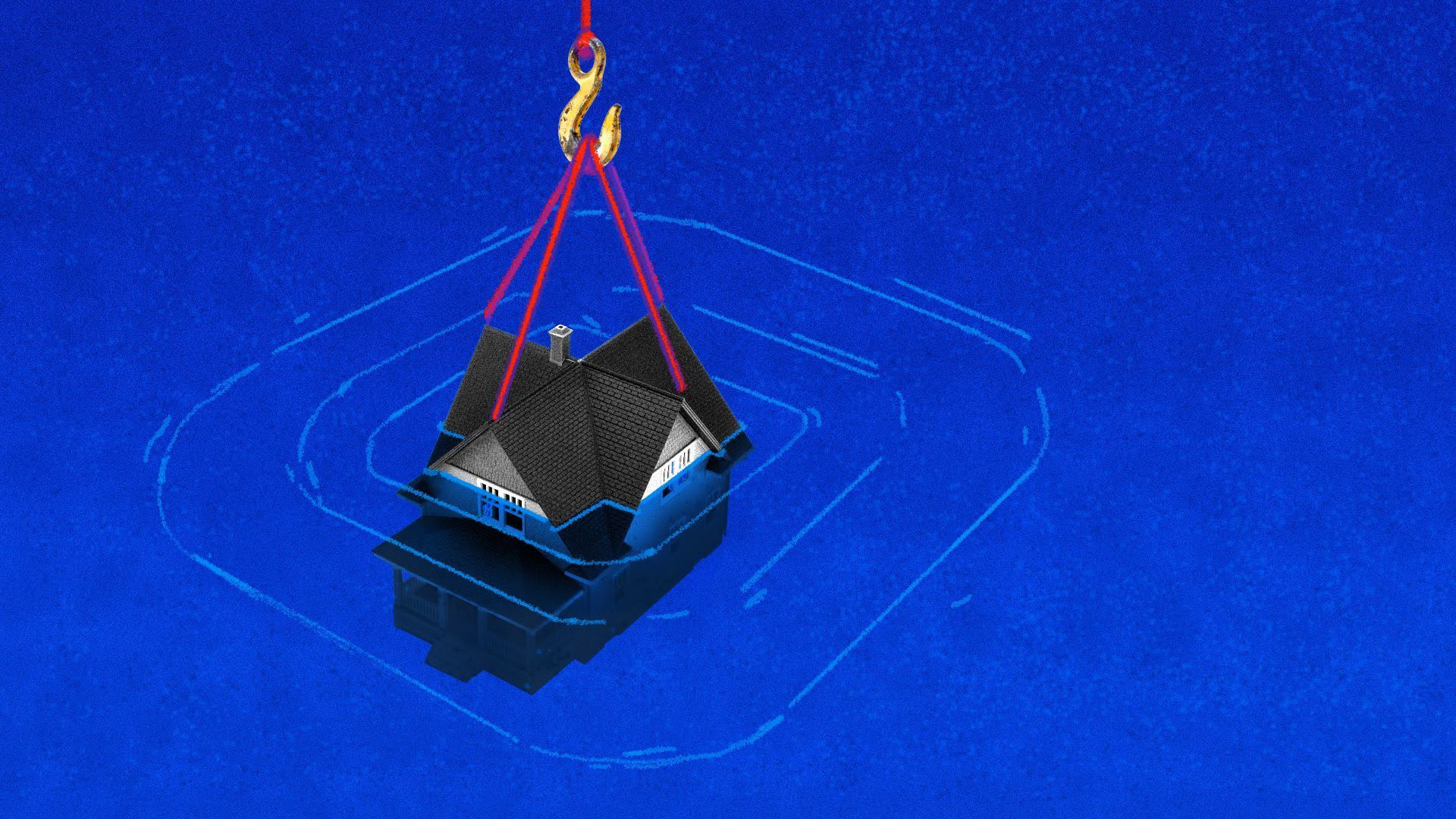 A major new rent assistance program will launch next week for our Polk County residents who are struggling, Eric Kool, director of Polk's Community, Family and Youth Services told Axios.
The Emergency Rental Assistance Program will be paid by a $14 million federal allocation to DSM and Polk County for pandemic relief. It's part of a larger $195 million relief package for Iowa.
The money will be distributed through IMPACT — an organization that helps low-income families in central Iowa. The assistance can help cover:
Back rent from April 2020 to present.
Future rent for up to three months.
Utilities.
The application process will begin Monday via phone, 515-518-4770. Visit the IMPACT website for more details, including eligibility requirements.
People who live outside Polk County may also qualify. Go to the Iowa Finance Authority online or call 855-300-5885.
Context: It sounds like a lot of money BUT the need is massive. Iowans owe at least $36 million in overdue utility bills and $114 million in rent, the Des Moines Register reports. (🔒)
Of note: This will be the primary rent assistance program in the county for the near future, Kool said.
The Justice Center — a temporary pandemic eviction prevention program started last year with Polk County Housing Trust Fund and Iowa Legal Aid — is ending operations this month. (Those groups will guide people seeking assistance to the new program.)
3. Catch up quick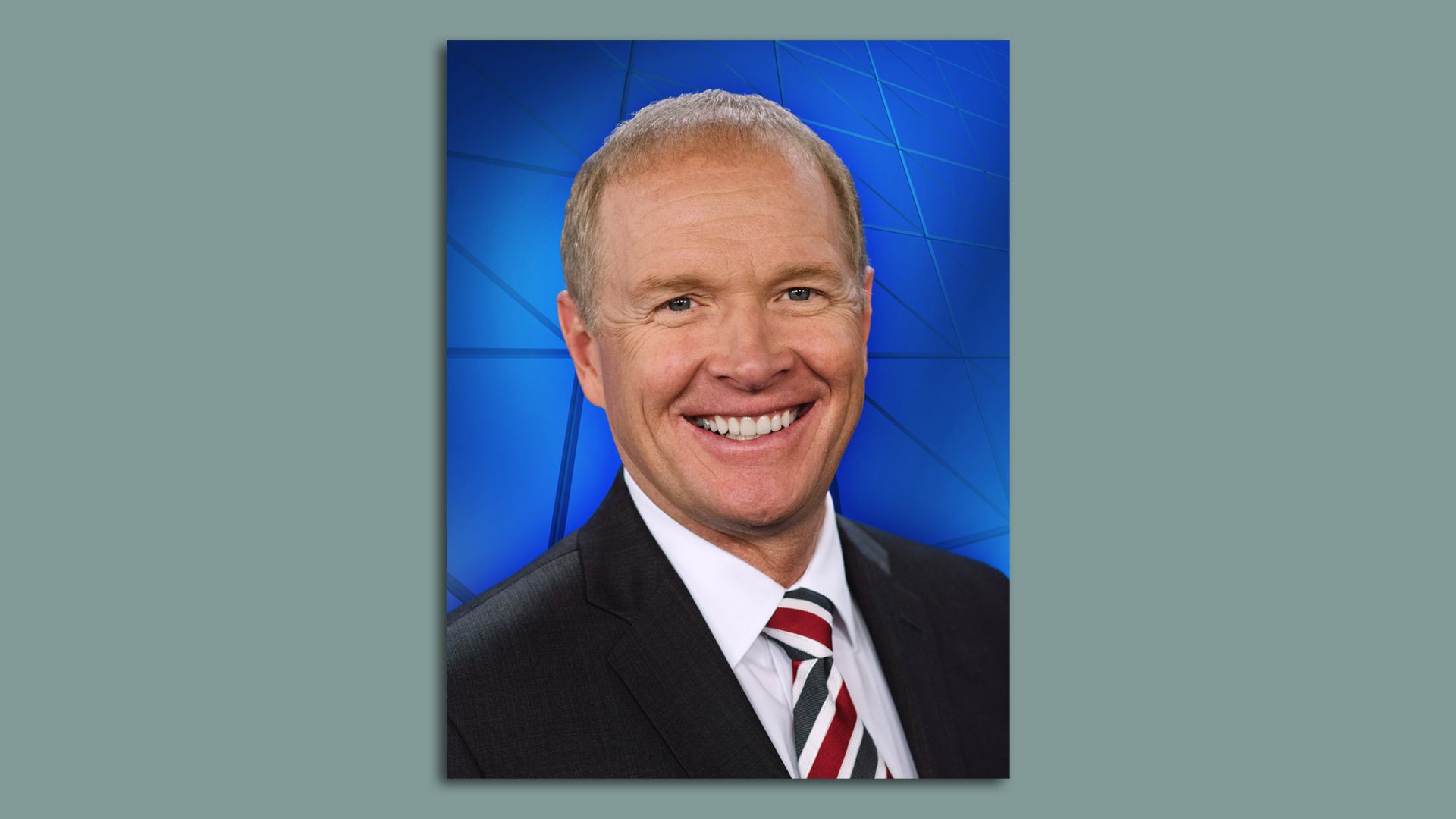 4. 🥡 The best thing Linh ate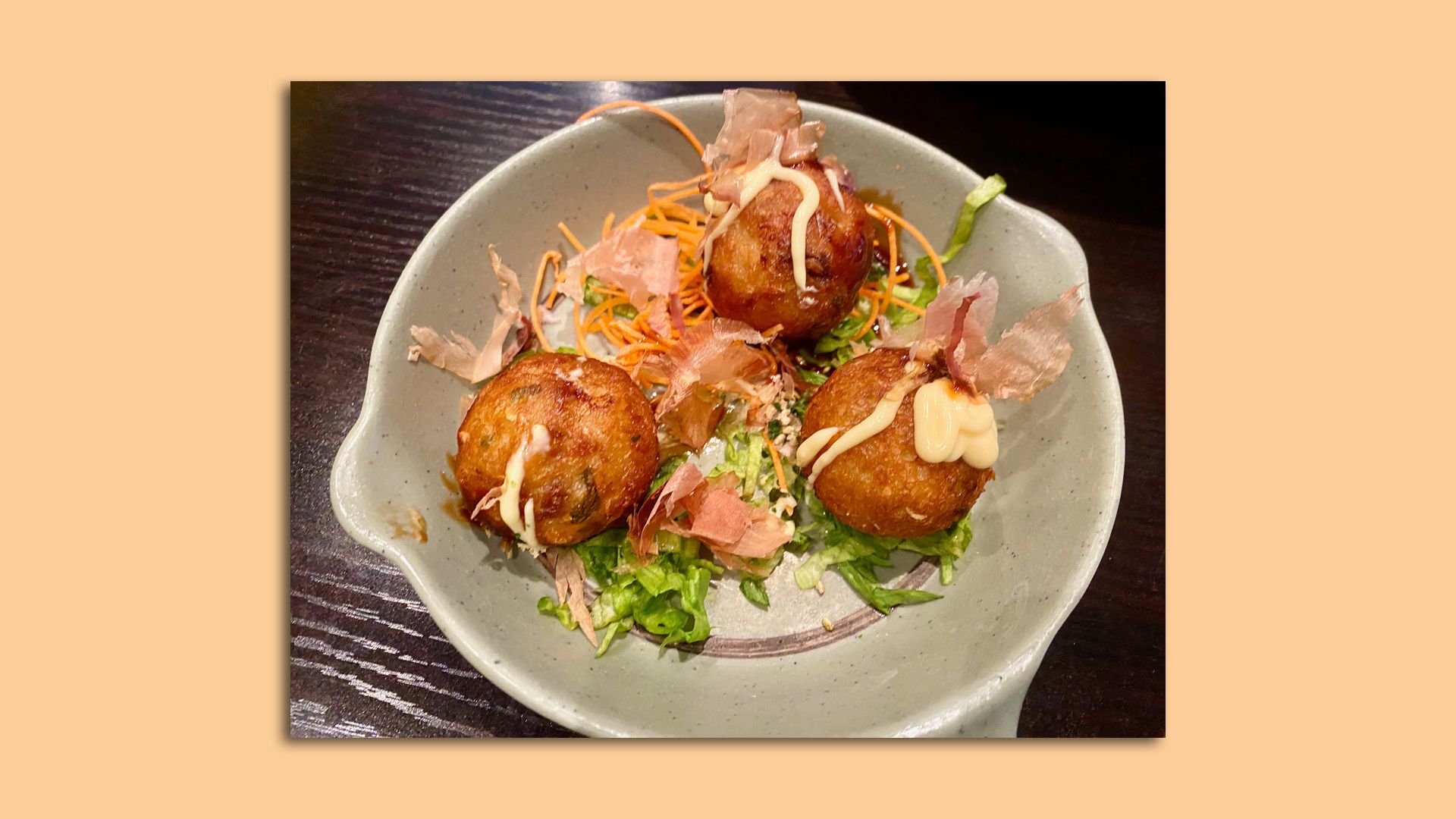 ✈️ I'm still grieving that I won't be flying to Japan anytime soon. But at least I can taste some street food at Hana Ramen Sushi in West Des Moines.
🐙 Takoyaki is a quintessentially fun food to eat and say. The hot, fried dough ball steams in your mouth, while the tiny piece of octopus in the center gives a textural surprise.
For $5.95, you can get three pieces off the appetizer menu, topped with smoky bonito flakes and Kewpie mayo, which I feel is superior to any of the U.S. brands.
Open 11-9 every day, 7450 Bridgewood Blvd #205, West Des Moines, 515-222-9998
5. 🚌 A bad year for the bus
Total number of rides were increasing on the city's public transit system. Then the pandemic hit.
Social distancing and remote work/schooling led to overall monthly ride decreases between 50-60% as compared to the previous year.
The impact: DART cut the number of express routes in response to the decrease in demand.
But service on regular routes is operating at near normal.
The system is seeing nearly 6,000 rides each weekday in our metro.
One benefit to fewer riders: Social distancing is easier.
Multiple studies show public transportation is generally safer than many feared last year.
Yes, but: Masks are a must. Not to freak you out, but take a look at this fascinating interactive graphic from the New York Times showing how viral particles spread by a maskless person on a subway.
6. 1 fun thing: Coyotes in the city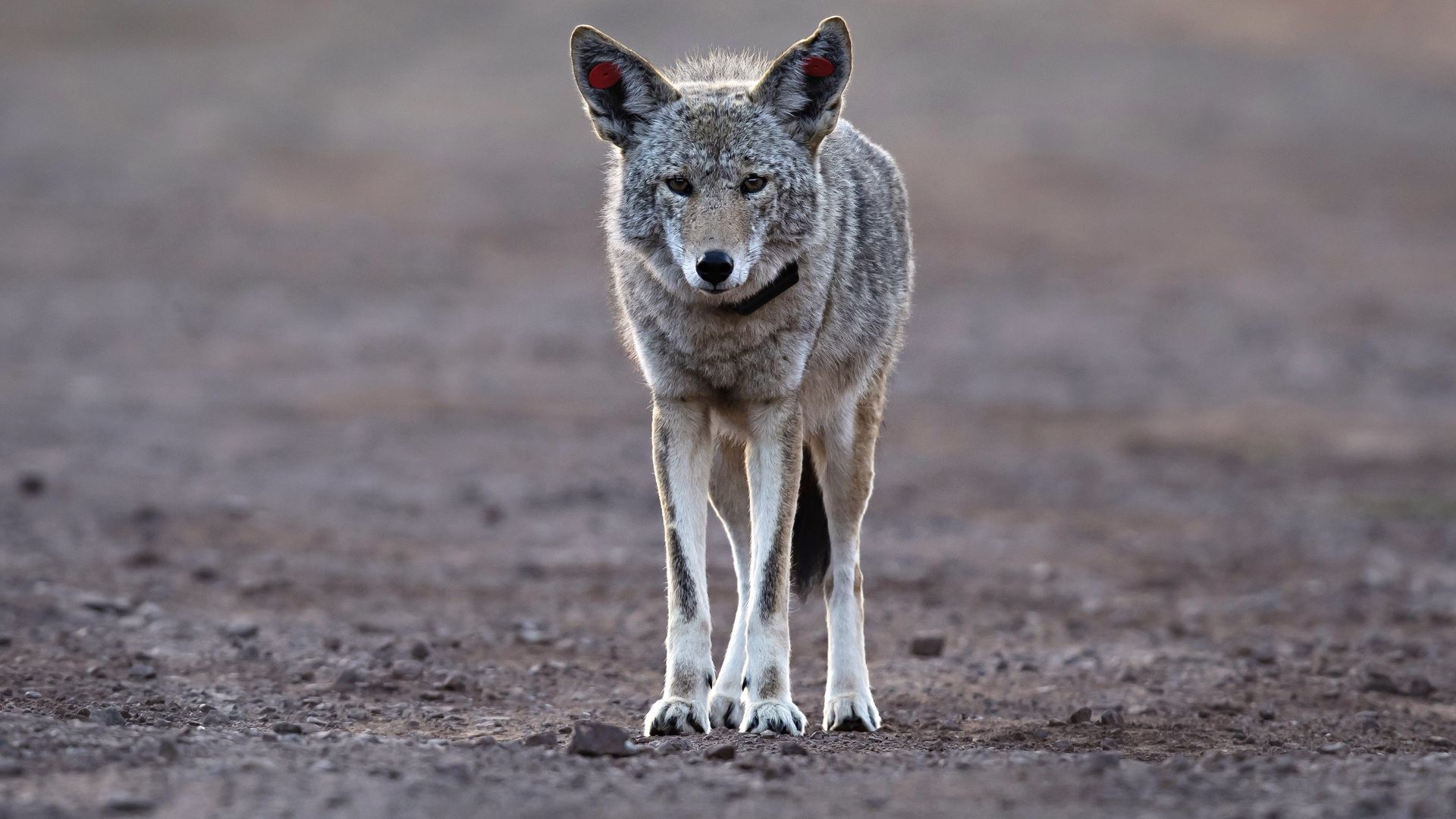 Waterbury neighbors with outside pets were recently warned by a DSM resident using Nextdoor that coyotes have been howling and are hunting in her backyard.
There is indeed a likelihood that the wild dogs are in your neighborhood, Polk County Conservation director Rich Leopold told Jason.
But the potential for coyote conflict with domestic pets is slim, Leopold said.
Free-roaming cats are the most vulnerable.
City Fidos are generally leashed or in fenced areas and are typically safe.
Preferred coyote snacks: Mice, voles, squirrels, rabbits and small birds.
💬 🐕‍🦺 Our thought bubble: Keep your pets well secured, relax and enjoy the coyote serenade.
🧠 Thank you for being smart! Forward this email to all your brilliant friends. They can subscribe here.
📌 Want to support our local Black-owned businesses? Bookmark this directory.