September 29, 2021
Happy Wednesday. Go outside, it won't be long until temperatures change.
🌤️ Cloudy with a high of 86.
⚡️ Situational awareness: A lawsuit filed yesterday accuses former Des Moines police union president Stew Barnes of sexually harassing female cops. But the longtime leader retired before facing any discipline or criminal charges, AP reports.
Today's Smart Brevity count is 920 words — a 3.5-minute read.
1 big thing: Polk supervisors sued for extortion
Polk County's former HR director Jim Nahas is accusing four of the county's five supervisors of extortion, libel and wrongful termination in a lawsuit made public yesterday.
Why it matters: Nahas isn't the first to allege in recent months that the highest ranks of our county government are troubled with sexual harassment, threats and verbal abuse.
And his lawsuit, filed Monday, suggests the problems are more widespread.
Flashback: Nahas was fired in January over his handling of a sexual harassment allegation against Matt McCoy, the only county supervisor not named as a defendant in the lawsuit.
A female county employee said McCoy described her in sexually demoralizing terms during an October 2020 meeting that Nahas attended, according to a termination letter Axios obtained earlier this year.
Nahas was evasive or dishonest on multiple occasions about what occurred in the meeting, county administrator John Norris wrote in the letter.
Of note: McCoy denied the harassment allegation to Axios in March.
What he's saying: Nahas said he doesn't recall McCoy making the vulgar comments.
He alleges in the lawsuit that an investigation into the matter was politically motivated to undermine McCoy, who Nahas had been assisting in trying to "clean up" Polk County governance.
Nahas also accused county supervisors of years of misconduct and cover-ups. Among his allegations:
He says Supervisor Tom Hockensmith intervened in a 2018 sexual harassment claim against an employee who's also his friend.
Nahas claims Hockensmith told him that his job was on the line if the investigation didn't come out the right way.
The other side: The county denied the allegations to Axios.
Hockensmith told us yesterday that he hadn't seen the lawsuit and couldn't immediately respond.
2. 🤖 Hy-Vee's new autonomous robot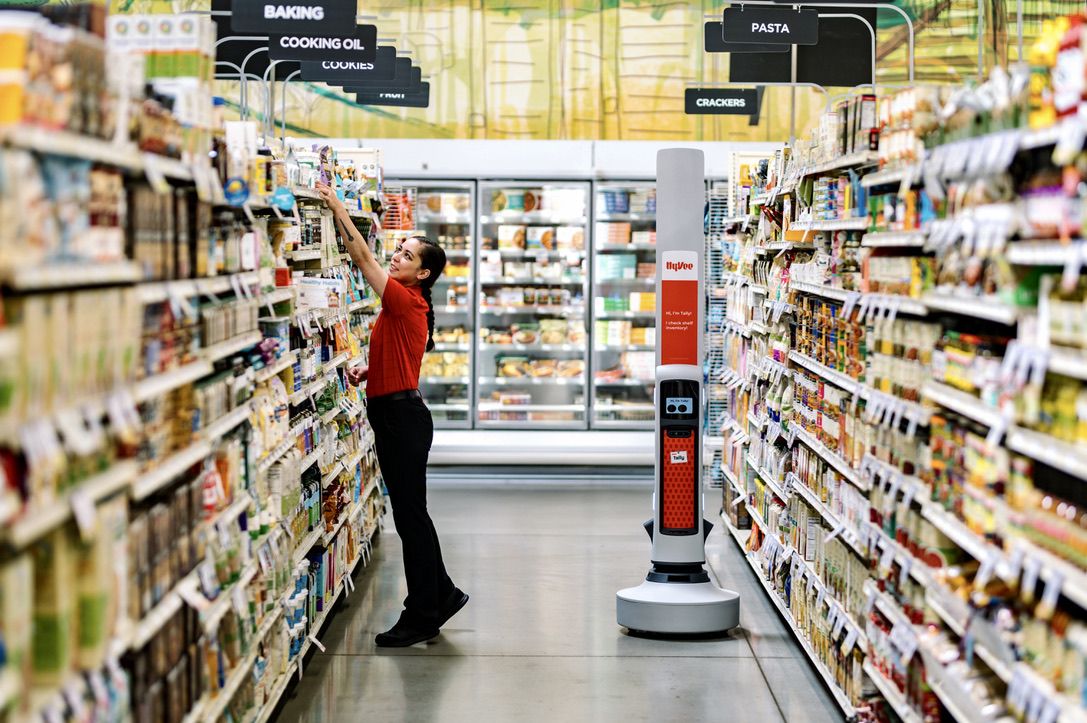 Meet Tally — an autonomous robot that Hy-Vee is piloting at five of its stores, including Ankeny and Altoona.
Why it matters: The information Tally gathers helps stores track inventory and more accurately forecast sales, said Brad Bogolea, CEO of Simbe Robotics, which produces the robot.
How it works: Tally scans store aisles two to four times a day, capturing high-quality images of shelves.
Those images go through an algorithm software that notifies Hy-Vee about low inventory, misplaced products or mispriced items.
If Tally sees a customer in the aisle, it'll loiter and wait for its turn. If the aisle is busy, Tally will move on.
When it's done, the robot docks itself at a charging station, similar to a Roomba.
💭 Our thought bubble: It gives a whole new meaning to a helpful smile in every aisle.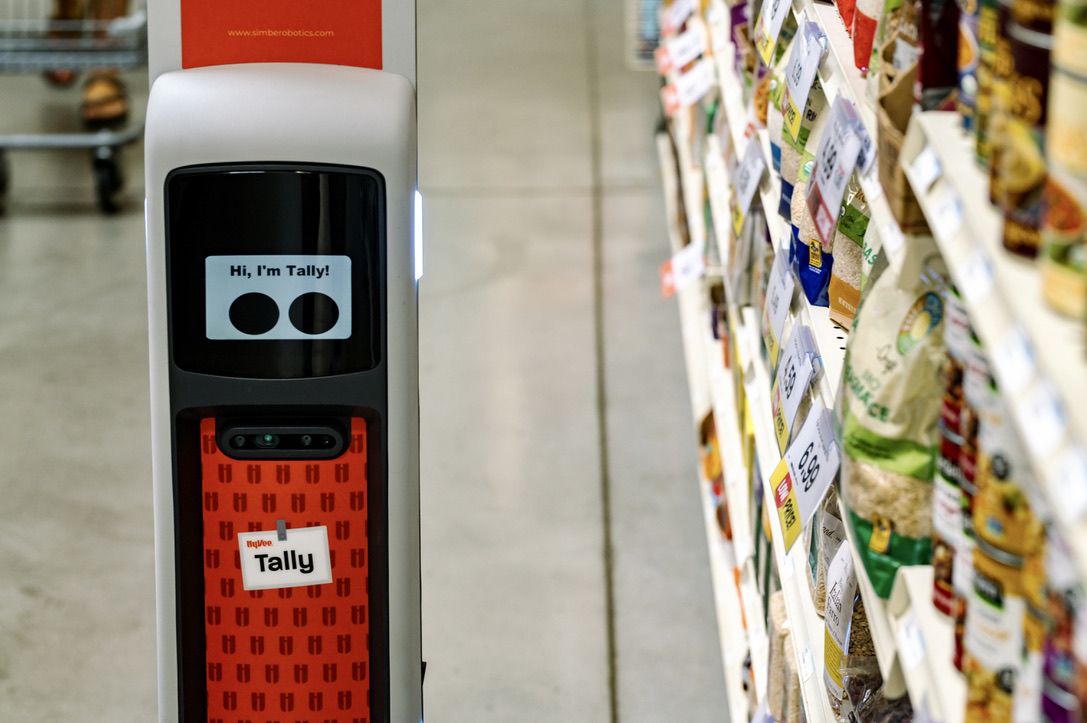 3. 🏠 Iowa homes' 3D future
Homes built with a 3D printer could alleviate Iowa's affordable housing gaps and help rejuvenate rural areas, Zach Mannheimer of 3D housing company Alquist tells us.
Driving the news: Mannheimer's company is planning to build a 3D-printed home in Stanton, Iowa, next year.
Why it matters: Housing material costs have spiked since the pandemic. But 3D printing could help reduce costs and construction time, Mannheimer said.
Alquist built the walls of a nearly 1,600-square-foot home in Virginia in 15 hours.
The backdrop: Central Iowa is facing a shortage of tens of thousands of new housing units over the next few decades, according to a DSM study from 2018.
A lack of affordable digs jeopardizes employment growth, the study found.
How it works: The printer is programmed to lay wet concrete used to construct homes.
Fewer materials like wood and steel are needed, which helps drive down costs.
What's ahead: Alquist and its partners plan to print more than 100 homes in the next year, including the one in Iowa.
There are no immediate plans for the company to build 3D-printed homes in the Des Moines metro, but the company is willing to share its expertise with other builders interested in the concept, Mannheimer told us.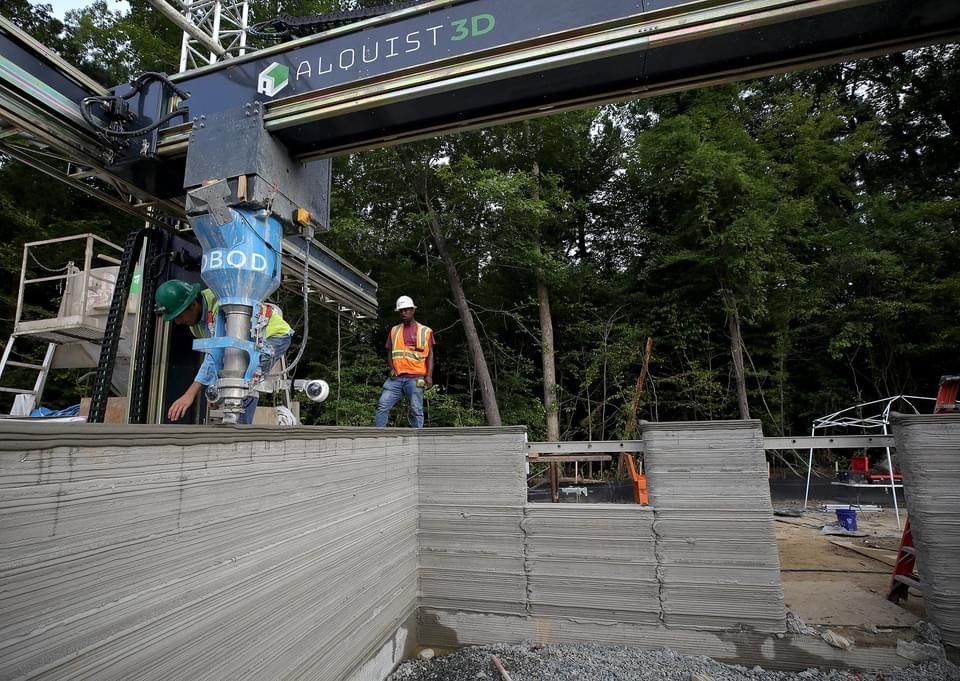 4. The Ear: Goin' to detassle and we're gonna get married
🍽️ Chuck's — one of Des Moines' oldest restaurants — reopens Oct. 4. It'll initially offer carryout only. (Business Record)
🍎 An embattled community fridge in Des Moines is moving to a church after city officials said the structure didn't meet its code. (WHO-13)
🍕 Casey's announced it's purchasing 40 Pilot convenience stores in Tennessee and Kentucky, furthering the Midwest gospel of breakfast pizza.
🏊 The Waukee school district is building a new aquatics facility near Northwest High School. It will open in 2023. (KCCI)
😢 But we mourn the loss of Urbandale's indoor pool that brought us joy during the winter months. (Des Moines Register 🔒)
5. Des Moines' top coffee shops
It's National Coffee Day and lots of chains are promoting free or cheap deals for your morning java.
Or you can support our favorite local spots, listed below:
Beans are roasted on-site in small batches. (Jason recommends the Kenya AA Dark Roast.)
Tuesday-Saturday, 6:30am-3pm; Sunday, 8am-2pm. (2723 Ingersoll Ave., DSM)
They've got multiple metro locations, but we're partial to the one inside a former grocery store on the edge of DSM's Sherman Hill neighborhood.
It's near Drake University, and the crowd is a fun mix of artsy, musician types.
Daily, 7am-5pm. (2318 University Ave., DSM)
Coffee and ice cream in one. Try the Japanese Affogato, espresso and soft serve ice cream with a brulee topping.
Monday-Thursday, 7:30am-9:30pm; Friday-Sunday, 7:30am-10pm. (5814 Hickman Rd, DSM)
☕️ Have a favorite that isn't on our list? Let us know.
6. Tweet du jour: Welcome to High-Vee
That $1 crab rangoon deal suddenly sounds delicious right now.
📸 Photo contest: Des Moines is seeking a fantastic park pic for its annual report cover.
Submission deadline: Oct. 5.
🤳🏾 Picture yourself with all your friends reading Axios.
Free subscriptions are here.
Editor's note: Story 5 has been updated to remove a listing that has closed.