Axios Des Moines
March 15, 2021
Welcome to Monday — and maybe more snow.
School news you can use:
🍲 Free meals for school kids have been extended throughout the summer this year — regardless of income, the USDA announced last week. (DMPS summer meal details are in the works.)
🖍 Universal preschool signup for the 2021-22 school year is now underway.
Today's Smart Brevity count is 884 words, a 3.5-minute read.
1 big thing: Polk's revolutionary food recovery investment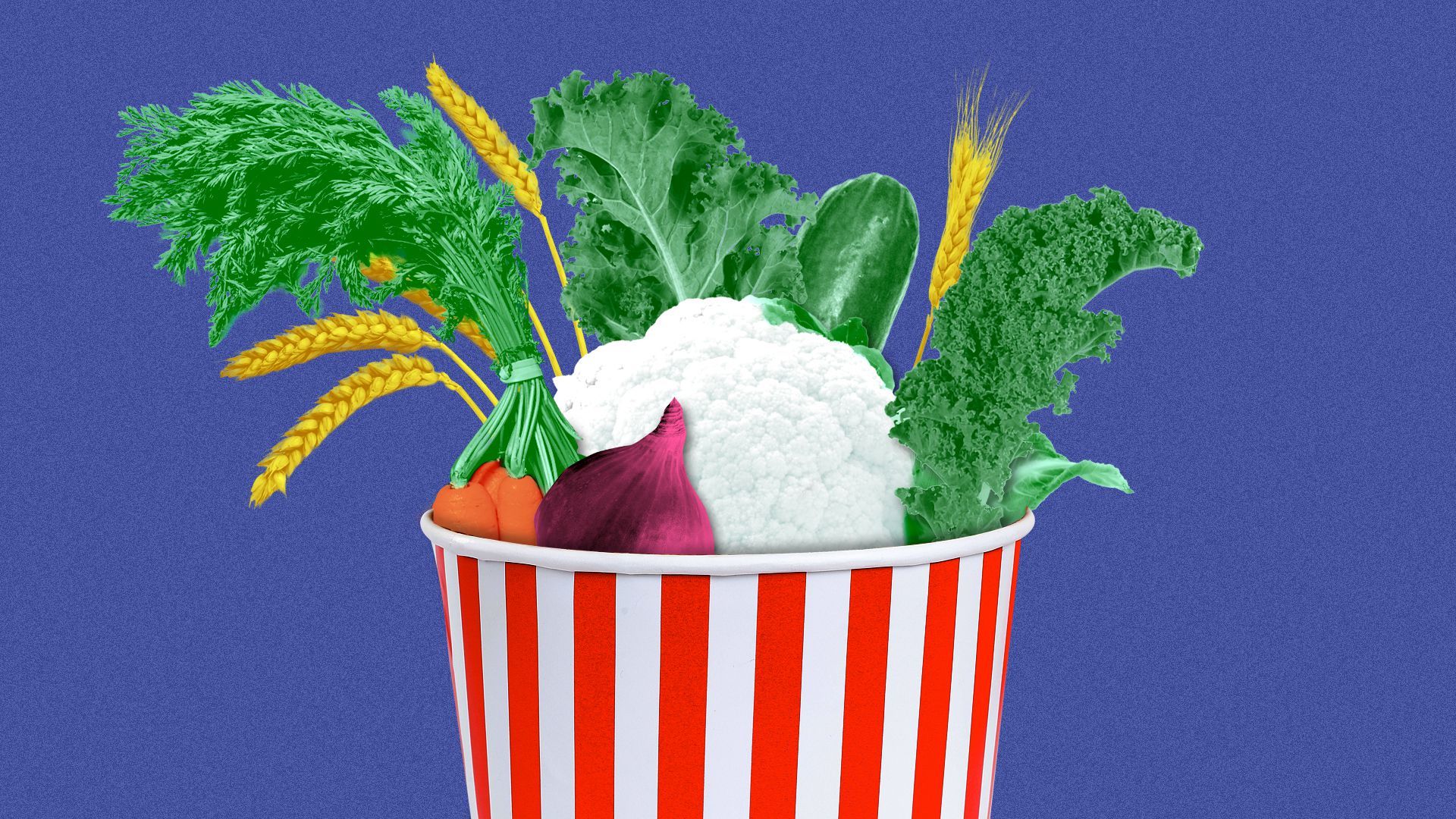 Polk County is testing food recovery software to help eliminate massive waste from places like restaurants, supermarkets and convenience stores, Tony Jefferson, the county's IT director, recently told supervisors.
Why it matters: Beyond the obvious ongoing need in our communities, there are important environmental and tax advantages associated with saving food that can give our businesses a lift.
The backdrop: One of the challenges our charitable organizations face is how to make food collection and distribution more efficient and equitable.
Multiple agencies independently coordinate food donations but that can lead to opportunities not being fully utilized and salvageable food going to waste.
The county agreed about a year ago to dedicate IT staff to create software to resolve the problems.
How it works: The software alerts charitable groups to things like soon-to-expire packaged foods that can then be redistributed to places such as affordable housing communities, schools, homeless shelters and food banks.
It also allows groups to coordinate drivers and share equipment like refrigerated trucks.
Polk has invested several hundred hours of staff time in the project but actual costs to this point are minimal, Jefferson told Jason on Friday.
There will be a small user fee to cover the expenses, but the software will remain a breakeven endeavor intended for community betterment.
By the numbers: Only about 25% of still-good food is currently being collected, according to Eat Greater Des Moines (EGDM) — a nonprofit assisting with the software development.
Food waste makes up 20% of what Iowa takes to the landfill, a percentage that has increased over the last two decades, according to the Iowa DNR's latest waste study.
What's next: Six to eight groups are testing the software now. It will open to other groups and donors as early as this summer.
2. The story behind these signs
You may have noticed signs outside Des Moines gas stations advertising kratom in the last year or so.
We were wondering: What the heck is kratom?
It's an herb typically sold in capsules or teas.
In small doses, it's used as an energy and mood booster, similar to coffee, according to Johns Hopkins Medicine.
In larger amounts, it's used as a pain reliever or supplement to wean off opioids. Some use it recreationally.
The state of play: It's legal, but unregulated in Iowa, which is a concern for some state officials and substance abuse counselors — especially since there are no age restrictions on sales.
Frank Filippelli, medical director at UCS Healthcare, said he's seen an uptick in patients who have tried and failed to get off opioids by using kratom.
He expects usage to rise because "it's a moneymaker" for shops that lean into marketing it as natural and organic.
The other side: By itself, kratom isn't a harmful substance, argues Mac Haddow of the American Kratom Association, a lobbying group.
His group is pushing the Kratom Consumer Protection Act, which prohibits sellers from making unsubstantiated therapeutic claims. It has passed in Nevada, Utah, Georgia and Arizona.
Haddow said he's been working with an Iowa legislator to introduce something similar here.
3. Our updated COVID-19 vaccine tips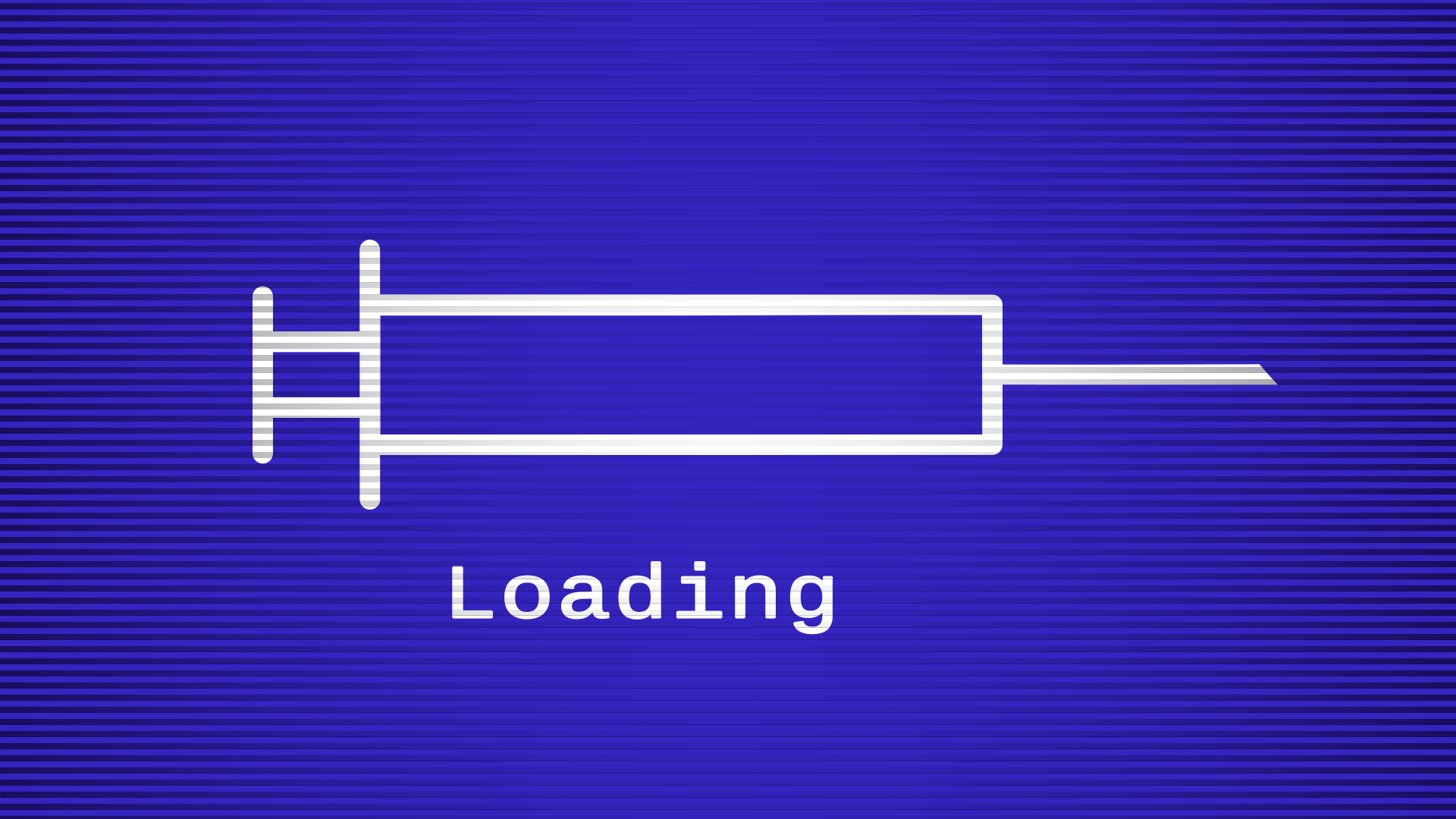 We're finally at the phase where your social media feed is probably sprinkled with vaccine selfies and reminder cards.
Now that Iowans with preexisting conditions are eligible for vaccinations, it's likely you or someone you know can schedule their shots.
Here are some tips for landing an appointment:
The Polk County Health Department typically opens new first-dose appointments on Fridays at noon.
Iowa Vaccine Alerts is an automated Twitter account that announces when vaccines are available at retailers like Hy-Vee, CVS and Walgreens statewide.
🔔 Hit the bell icon to get notifications on your phone.
You must move immediately, especially for appointments in central Iowa. Some people online said they're driving an hour or more.
Vaccine Hunter is similar to Iowa Vaccine Alerts, but it shows available spots based on zip code.
It also shows availability in neighboring states, like Nebraska or Missouri.
💡 Our advice: Check early, check often and have your information ready to autofill.
Remember: Just because you were able to click on a time slot doesn't mean that appointment is yours yet.
4. Catch up quick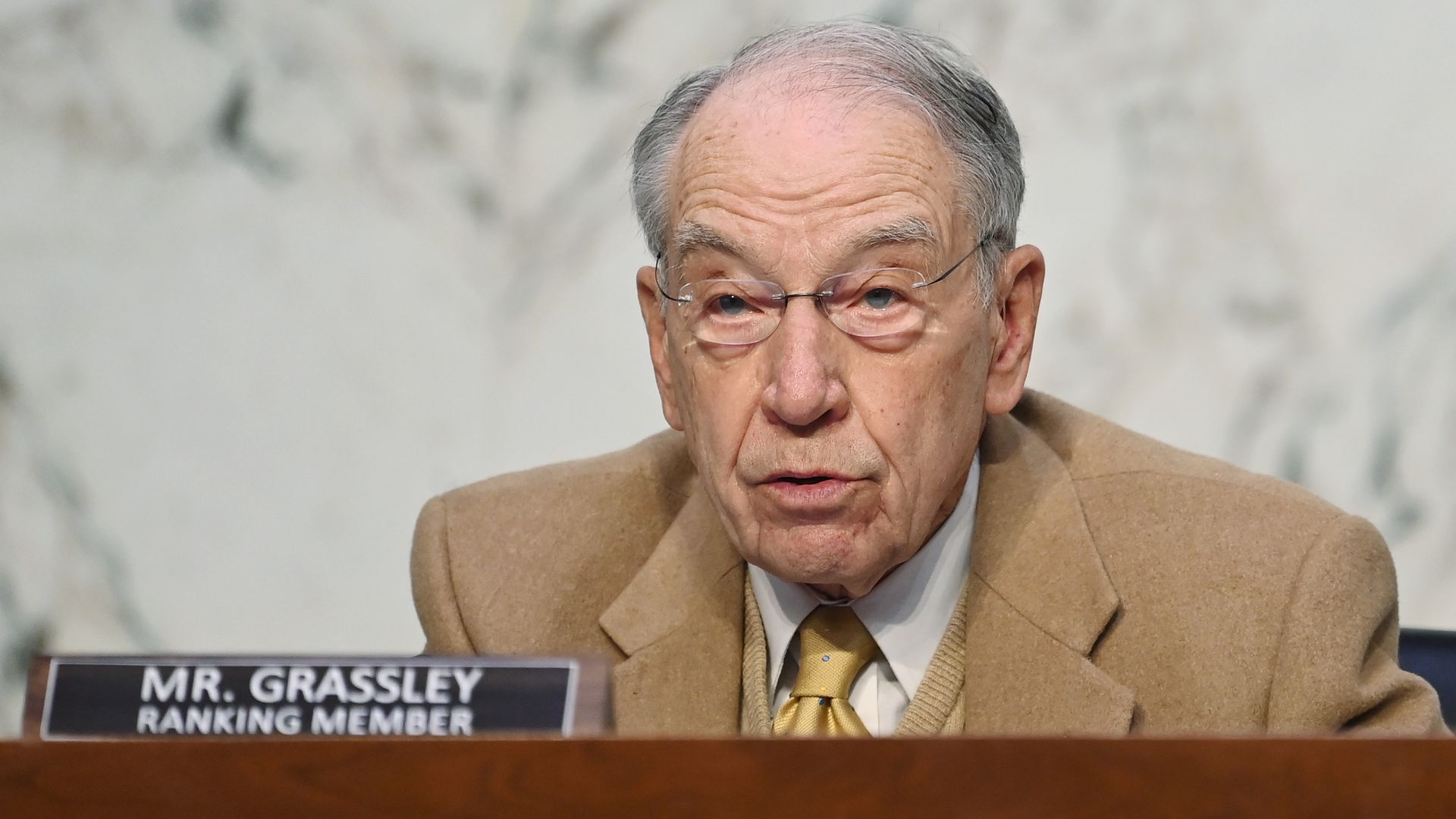 The majority of Iowans, including a third of Republicans surveyed, don't want 87-year-old Sen. Chuck Grassley to run again, according to the Des Moines Register/Mediacom Iowa Poll. (Des Moines Register)
IDPH issued new guidance saying nursing homes should allow indoor visitations because of improved vaccination rates. (KTIV-TV)
💵 BRAVO of Greater Des Moines announced $2.4 million in grants to 65 organizations in the metro.
🛹 Our new "Olympic caliber" skate park has been named as one of Sports Travel Magazine's "venues to watch" this year. It opens May 22.
📀 🍿The ultimate man cave: An Urbandale man turned his basement into a video rental store that went viral. (Sorry, it ain't open to the public.) (Des Moines Register)
5. Eastside Gordmans to become storage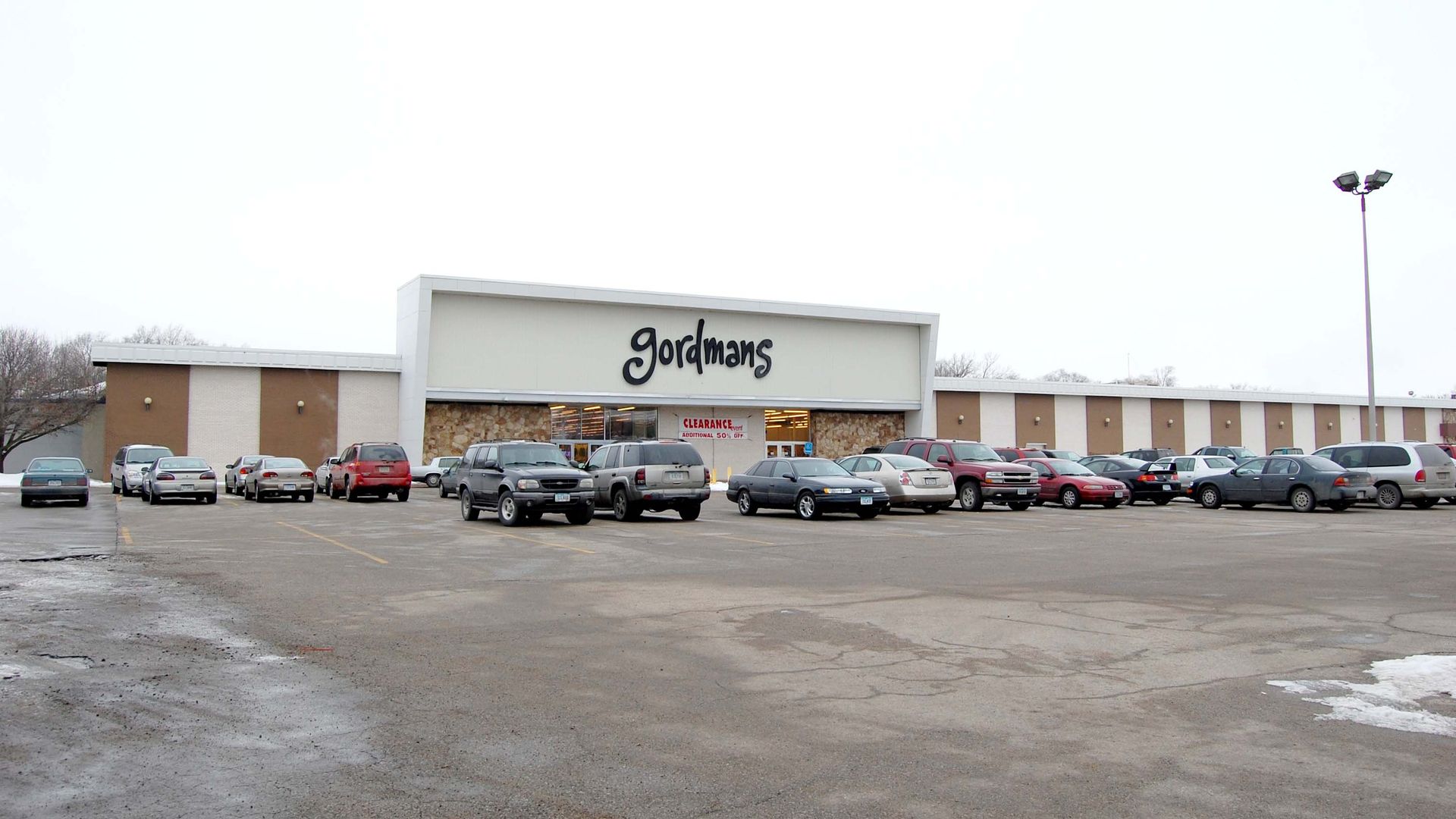 The vacant Gordmans store at 2590 Hubbell Ave. will be converted to self-service storage under a proposal before Des Moine's Zoning Board of Adjustment on March 24.
What they're saying: Fairmont Park Neighborhood president Jeff Witte told Axios that he's not aware of opposition to the conversion.
He'd prefer retail in that spot but said the new use will help prevent illegal dumping at the site.
"I'm just glad it's not going to sit empty," he told Jason.
6. 👀 One laugh to go: Uh, eyes up here!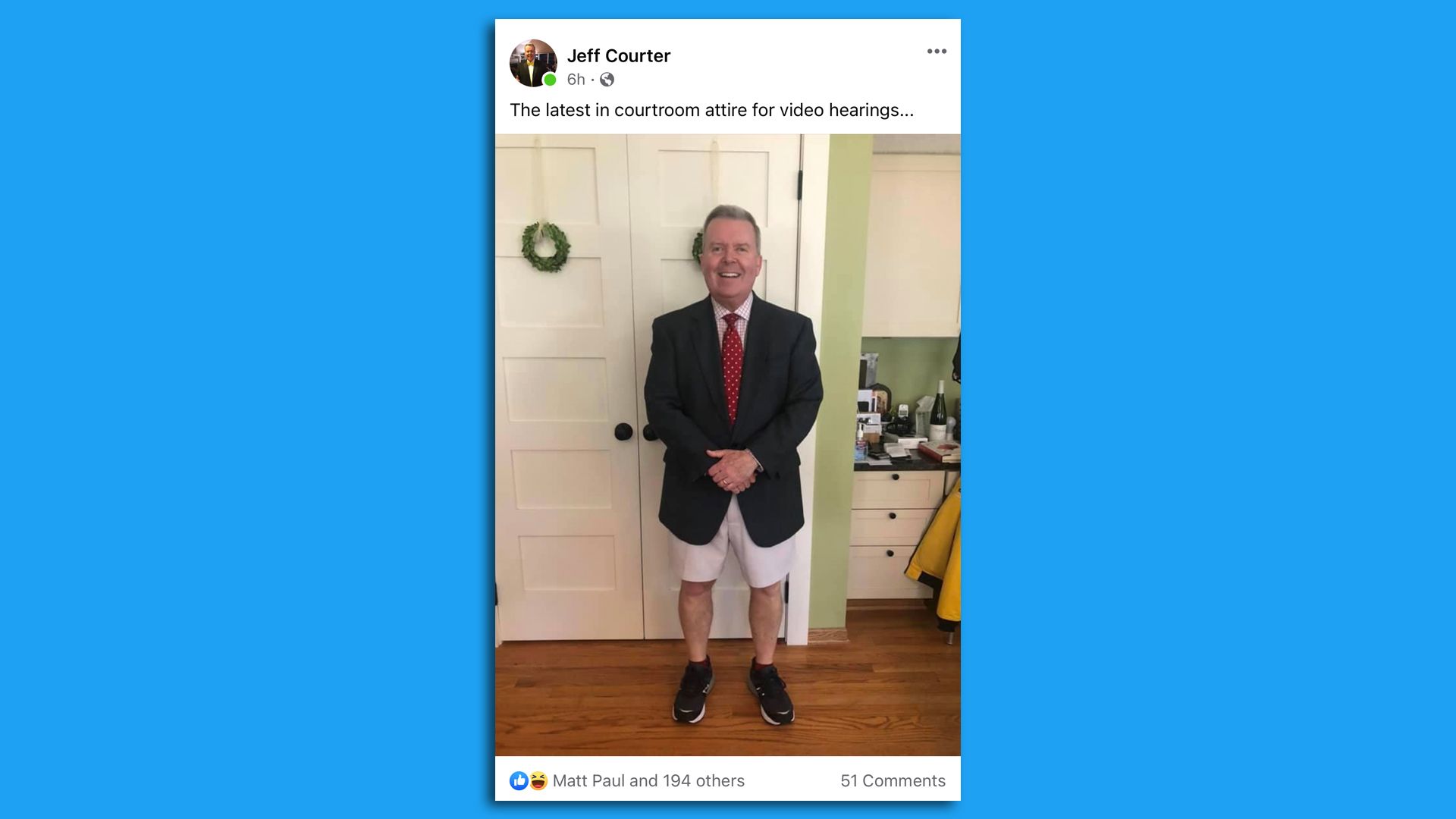 Humor can help us get through this.
Thanks, Jeff Courter. (He's an attorney at Nyemaster Goode in DSM.)
👕 Support for DMPS Superintendent Thomas Ahart and his fight to retain his license is now on T-shirts at Raygun.
A portion of the proceeds goes to PPE for teachers.
😽 Thanks for reading. And don't forget to forward this to a friend! They can sign up here.