Axios Des Moines
January 30, 2023
1 big thing: Downtown's big knocks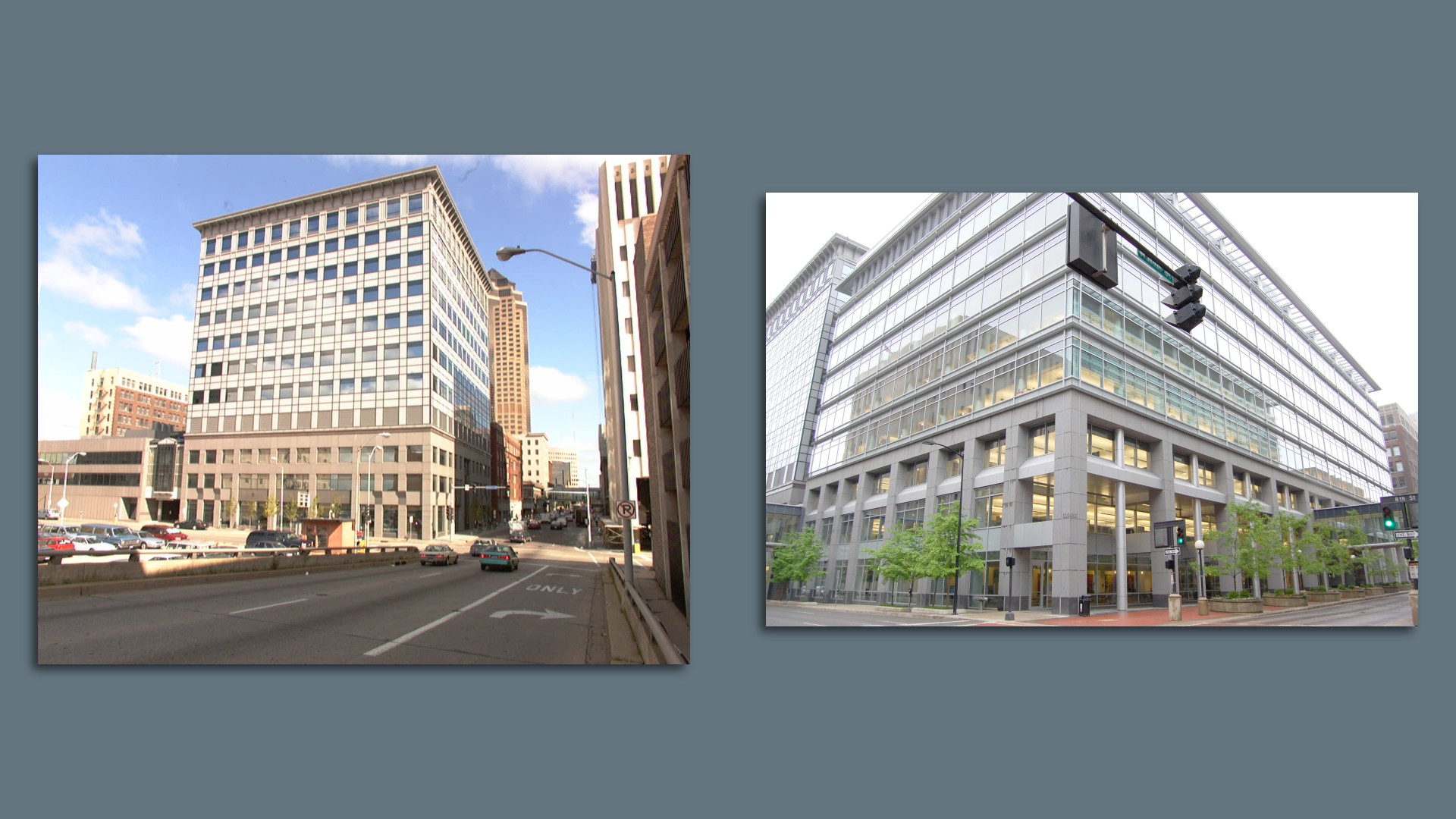 Des Moines is reeling after multiple announcements last week that signal potentially thousands of employees leaving downtown offices.
Why it matters: The setbacks to decades of efforts and billions of dollars in investments to revive downtown come as city advocates tout recovery news.
State of play: Downtown foot traffic has rebounded to 83% of 2019's pre-pandemic numbers, Tiffany Tauscheck, president of the Greater Des Moines Partnership, announced last week.
And the City Council approved incentives last week for a $56 million housing project.
Between the lines: The total number of downtown employee losses are still unknown.
Wells Fargo is consolidating most of its roughly 12,000 metro employees to its Jordan Creek Campus in West Des Moines but hasn't announced how many are currently downtown.
What they're saying: DSM has long bragged about its 80,000-person downtown workforce, Greg Edwards, president of Catch Des Moines, tells Axios.
The job losses will have impacts on restaurants, entertainment venues and the general vibrancy of the area, he says.
What we're watching: The city will work with its community partners to fill Wells Fargo's void, Des Moines Mayor Frank Cownie said in a Friday statement.

2. Council trio consider mayoral bid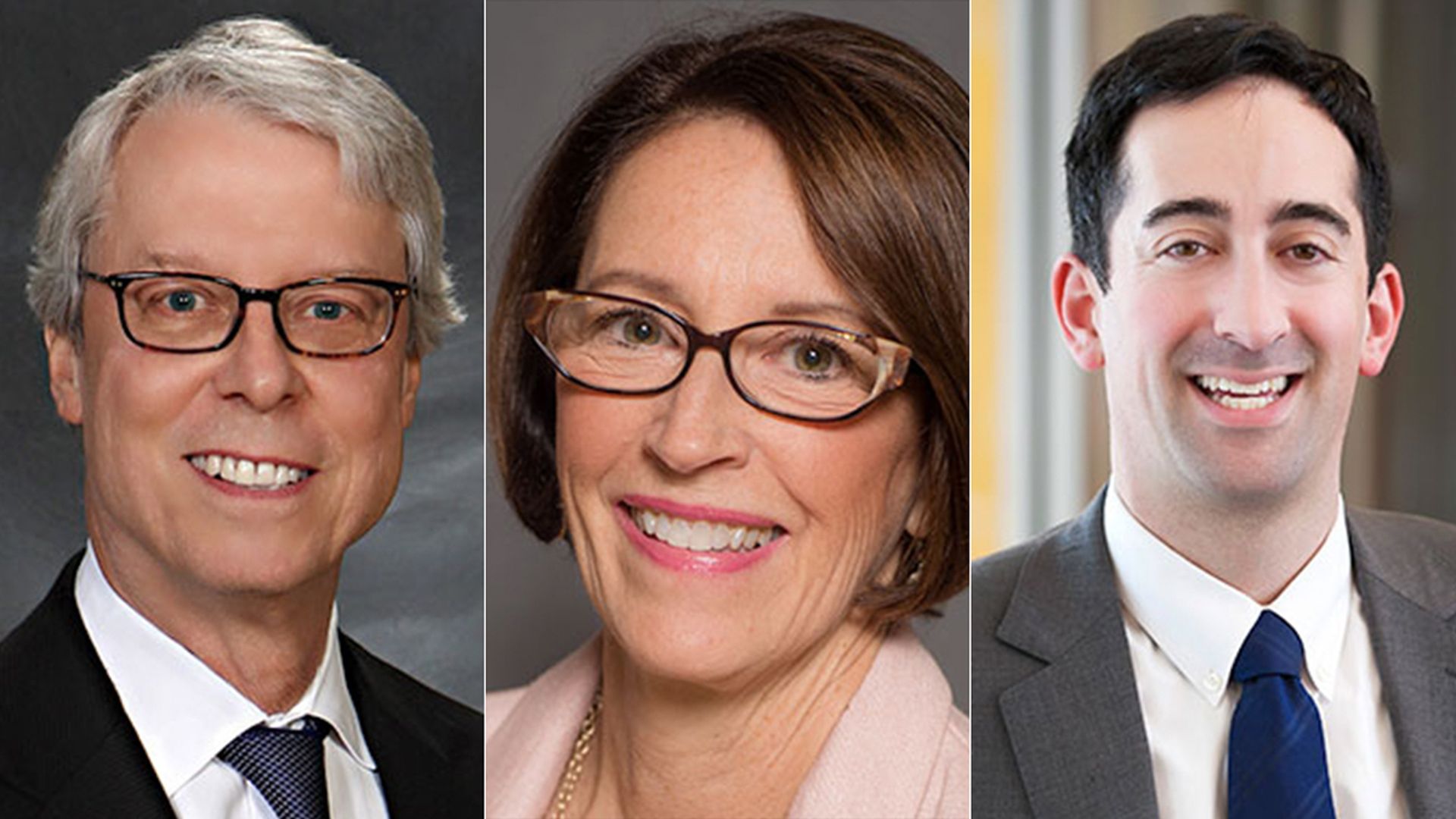 At least three Des Moines City Council members are considering a run for mayor this year, they tell Axios.
Driving the news: Frank Cownie — the longest-serving mayor in DSM's history — might seek a sixth term.
Council members Connie Boesen and Josh Mandelbaum are also possible contenders.
Flashback: Voters promoted Cownie from his council seat in 2003, when he defeated former Council member Christine Hensley.
State of play: Council members Joe Gatto, Linda Westergaard and Carl Voss's terms expire at the end of the year, meaning six of Des Moines' seven council members could face voters in 2023.
Mandelbaum and Boesen could remain on the council even if their possible bids for mayor flunk.
They were re-elected to their current seats in Nov. 2021 and their current terms don't expire until the end of 2025.
Of note: At Cownie's recommendation, the council this month appointed Boesen as mayor pro tem — the person who assumes duties when the mayor is absent.
Mandelbaum held that spot last year.
3. Worthy of your time: Free tax services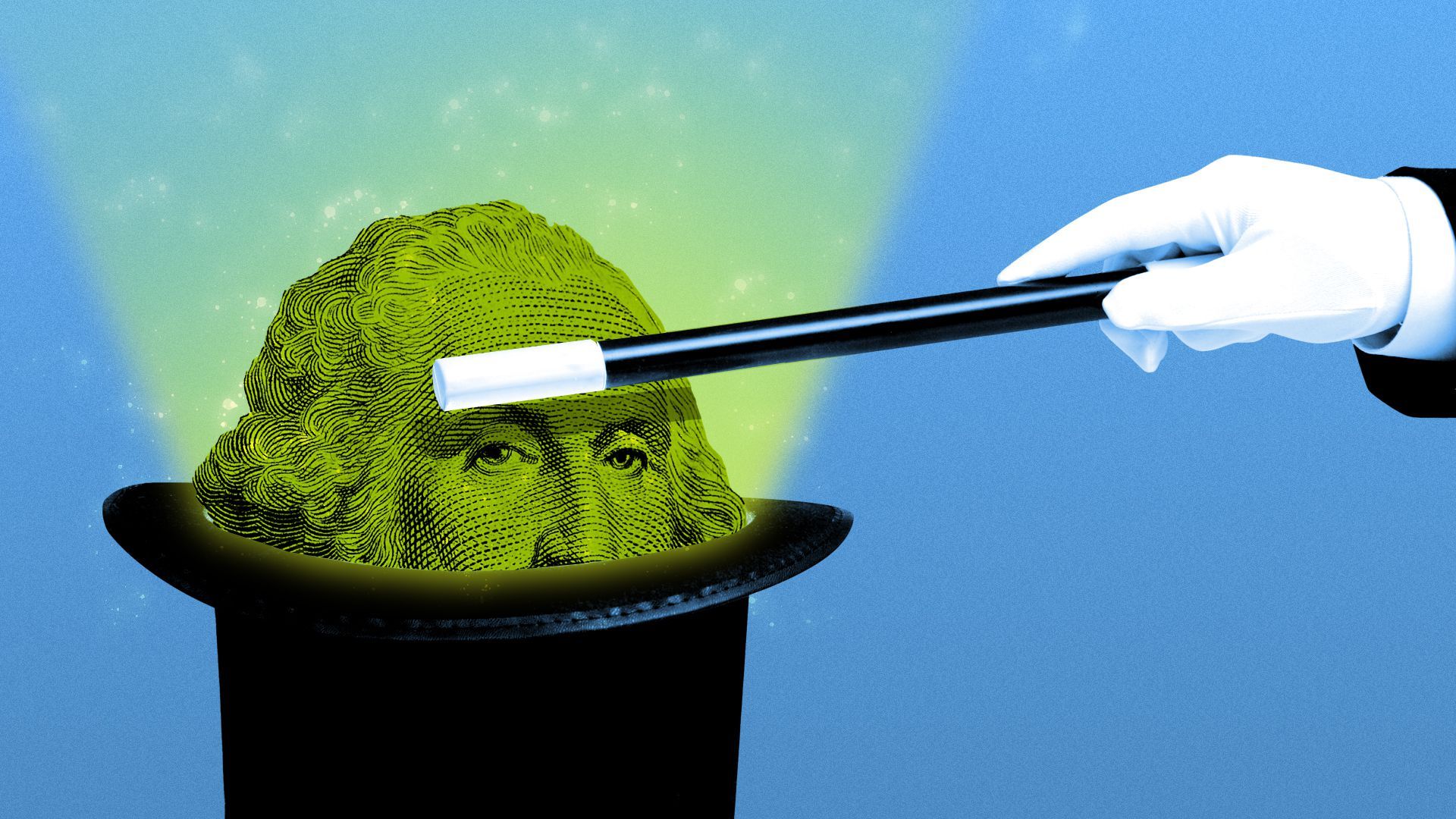 More than 70 Iowa sites are offering free tax filing services for low-to-moderate income families this year.
Driving the news: Six are in Polk County, up from four last year.
A few sites launch their regular tax season hours today.
Details: The federally-organized Volunteer Income Tax Assistance (VITA) is generally available to people who make $54K or less, the elderly, those with disabilities or with limited English skills.
Zoom in: The Iowa Center for Economic Success manages the state's sites.
IRS-certified volunteers — many of whom are CPAs — from roughly two dozen humanitarian and community improvement organizations perform the work.
Of note: Last year's volunteers filed more than 11,000 returns resulting in more than $17 million in refunds, Karla Evans, a manager of the Iowa Center, tells Axios.
4. The Ear: No grain, No gain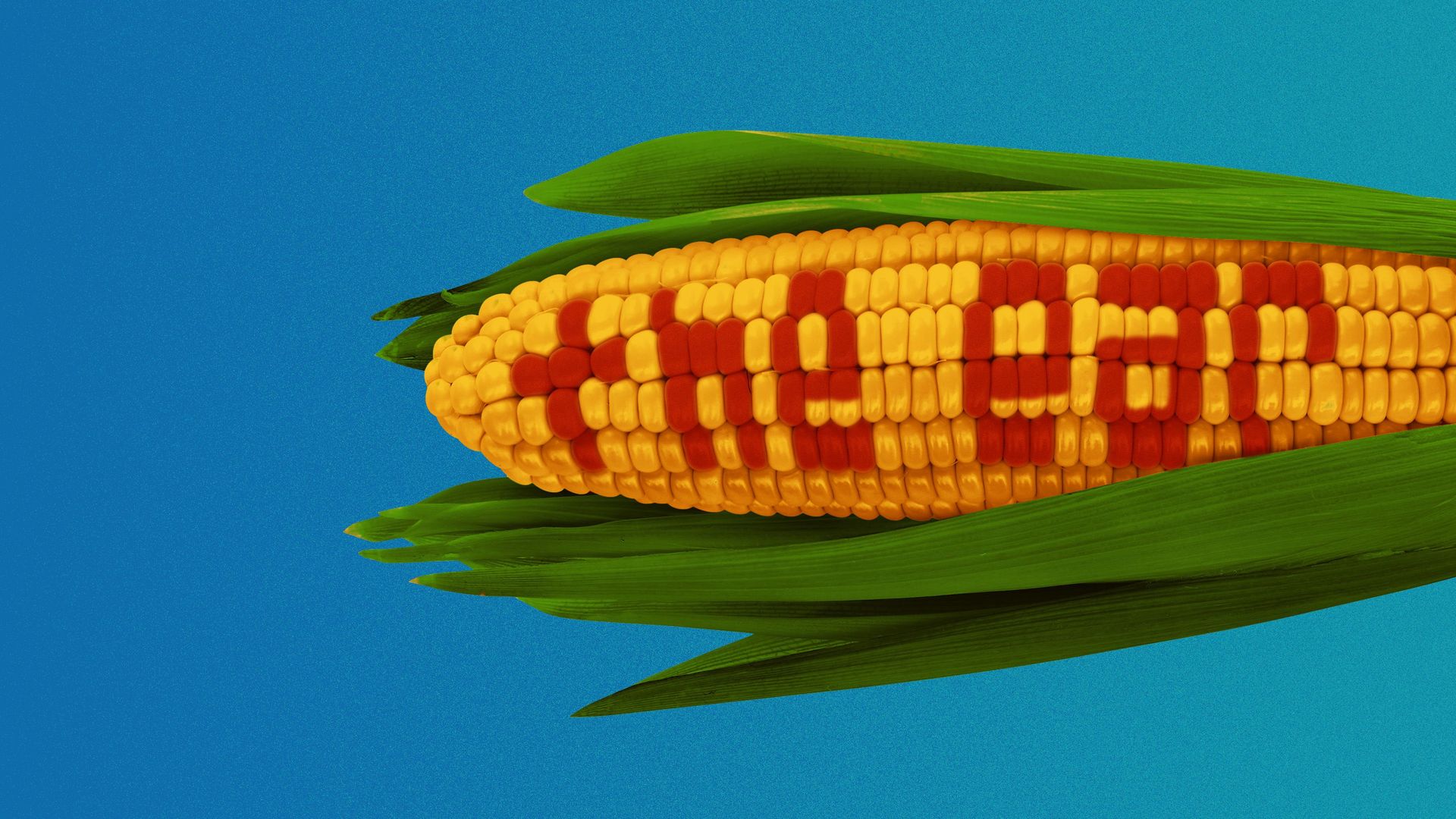 🍩 Krispy Kreme is holding a grand opening ceremony for its new store at 206 Jordan Creek Parkway at 7:30am Tuesday, where 120 random customers will get free doughnuts every month for a year. (WOI-TV)
🐍 Iowa lawmakers are considering allowing the DOT to issue "Don't tread on me" license plates. (Des Moines Register)
Clarence Isaiah McGee, a member of Ankeny's Human Rights Commission, was arrested Friday for a third-degree sexual abuse charge. (WHO-13)
🗳 Rita Hart, a former state senator, was elected as the Iowa Democratic Party chairperson. (KCCI)
⭐️ Today's headline maker: Emily Kessinger of DSM
Is a new job in your future?
5. Your feedback: Superintendent search
We recently asked for your thoughts regarding the Des Moines school board's superintendent search.
Driving the news: The board is considering whether it should name three superintendent finalists or a single one.
If they require final candidates' names be disclosed, the district could lose applicants who don't want their current employer to know they're job hunting.
But on the other hand, students and parents don't get full knowledge of the candidates.
Your thoughts:
"Neither. Trust the elected school board to do their job and hire the right person. No public input is needed."
"Elections count. If you don't trust the board, you need a new board."
"Name the choice only and be transparent beforehand on the qualifications."
6. RAGBRAI pro tips
👋 Linh here. The RAGBRAI route is out and it's official that bikers will go through Des Moines for the first time in a decade this summer.
Driving the news: This will be my seventh year riding across the state of Iowa.
Thinking about joining me? There's a lot of guides, especially for first-time riders.
🚲 My own tips:
If this is your first RAGBRAI, the training guide is invaluable. The 2023 edition comes out soon, but here's last year's version for reference.
Equipment does make a difference. If you're riding the whole week, a road bike will be much easier than a hybrid.
My must-eats: Mr. Porkchop, Beekmans and any local Chinese restaurant in an overnight town.
Some people don't pay or "bandit" on RAGBRAI. Don't do that. For one, if you wreck, RAGBRAI won't pick you and your bike up if you haven't paid.
Some people don't pay or "bandit" on RAGBRAI. Don't do that. For one, if you wreck, the registration helps guarantee quick access to the event's medical teams.
And always stop to pet the animals.
❤️ Sharing is caring!
This newsletter was edited by Everett Cook and copy edited by Lucia Maher.