Axios Des Moines
September 13, 2021
🍎 Welcome to a special edition of Axios Des Moines, where we explore Iowa school board elections and a new wave of candidates with conservative ideologies who are flooding the races.
We examine what's driving several of them to run, the PACs behind the scenes and our national debates that are raising the stakes.
Have any questions? Hit reply and we'll answer them.
Today's Smart Brevity count is 1,058 words, a 4-minute read.
1 big thing: The fight to stay on top of school boards
A wave of conservative candidates are running in Iowa school board elections this November and they're energized by top-down cultural battles like race-related curriculum and mask requirements.
Why it matters: School board seats — typically uneventful and nonpartisan roles — are the coveted spots this fall as both parties try to ensure their ideologies are reflected in classrooms, especially in our COVID-19 era.
State of play: The boards hold a lot of influence this school year. Critical race theory is banned in classrooms, but the vague law leaves plenty of room for schools to create their own interpretations.
Gov. Kim Reynolds' ban on mask mandates in schools is under investigation by the U.S. Department of Education — and that, combined with several lawsuits, may put masking rules back into board members' hands.
"I think last year exposed everybody to just how much power the school board has," said JC Ruddy, a conservative candidate running for the Southeast Polk School Board. "I don't think we ever realized that until our kids were ripped out of school and put online."
What's happening: Conservative candidates are fired up, and they're organizing fast and efficiently with the hopes of taking board majority.
Some like-minded candidates are independently helping each other. Others are running as a slate, boosted by PACs.
Many already have a jump-start in support, thanks to visibility from Facebook groups formed in 2020 advocating for "parental choice" — the stance that families know best on issues like masks and vaccines.
Iowa Democrats are organizing in school board elections as well, though they historically haven't performed as well as Republicans.
What's ahead: The deadline for school board filings is Sept. 16. Elections are Nov. 2.
2. What's driving them to run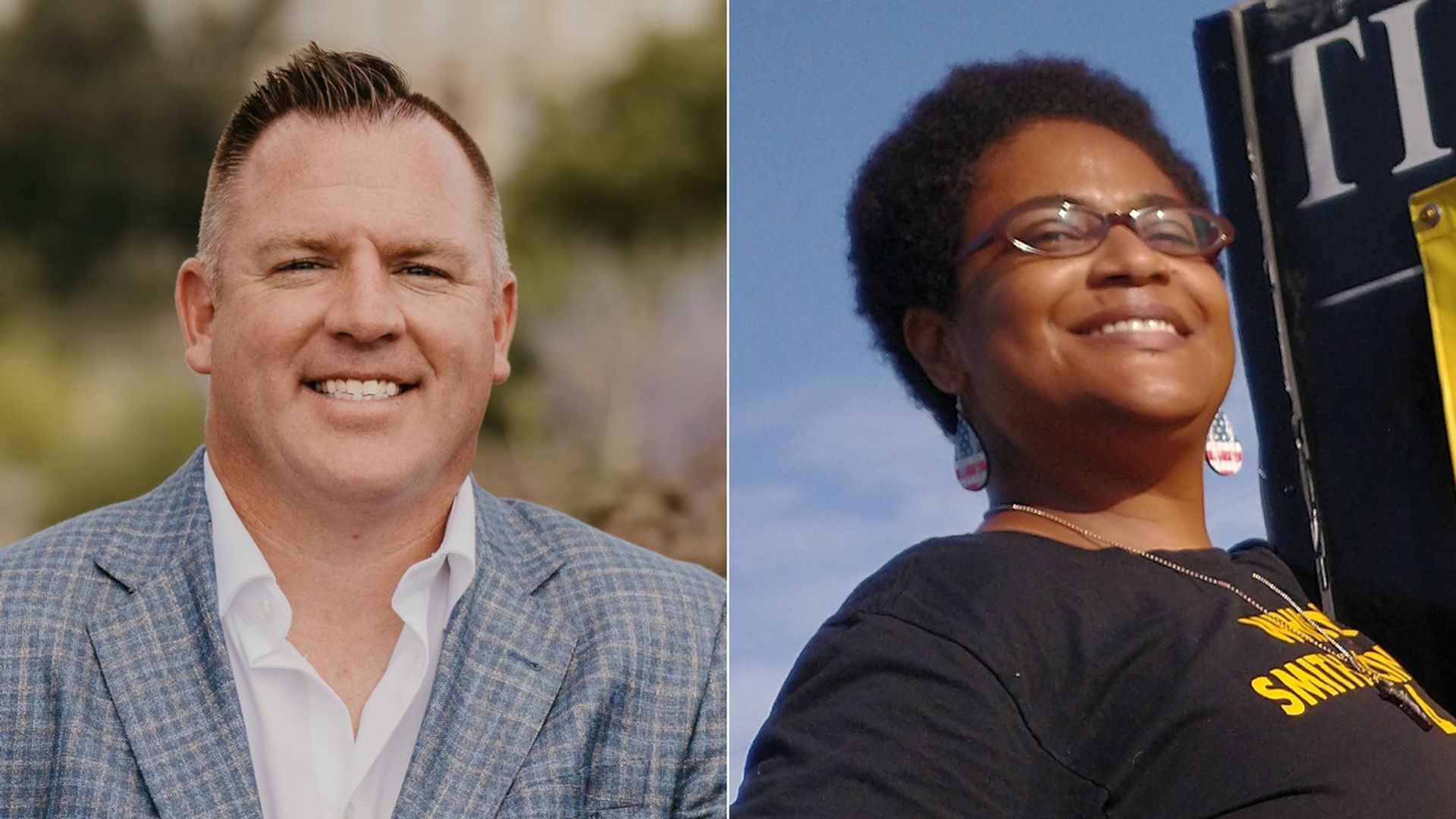 The upcoming school board elections are the first since the pandemic started and a new era of frustrated candidates are running on "parental choice."
What they're saying: Prior to Reynolds requiring 100% in-person classes and banning mask mandates, some school board candidates said their concerns over their child's education fell on deaf ears — pushing them to run.
Zoom in: JC Ruddy said he's seeking a spot on the Southeast Polk board because other parents felt "shamed" or silenced if they spoke against masks or critical race theory last school year.
He identifies as conservative and said he's felt stigmatized by progressive activists. Ruddy has come under fire for attending former President Trump's rally on Jan. 6, though he said he didn't take part in the Capitol breach.
Ruddy said he's advocating for parents to have more say about what is taught in classrooms, especially if "progressive-type education curriculums" arise.
"In my opinion, they can be very divisive," Ruddy said. "So to be involved in that — that's a big priority."
Whitney Smith McIntosh, a mom in Altoona who's also running at Southeast Polk, is collaborating with Ruddy and a third conservative candidate.
She felt inspired to run after Tamara Scott of the Republican Party of Iowa asked her to voice her support for a bill banning "The 1619 Project," which details the history of slavery, in schools this last legislative session. McIntosh wanted to continue in politics after that.
A slogan from the national group "Moms for Liberty" resonates with her: "We do not co-parent with the government."
3. PACs enter the race too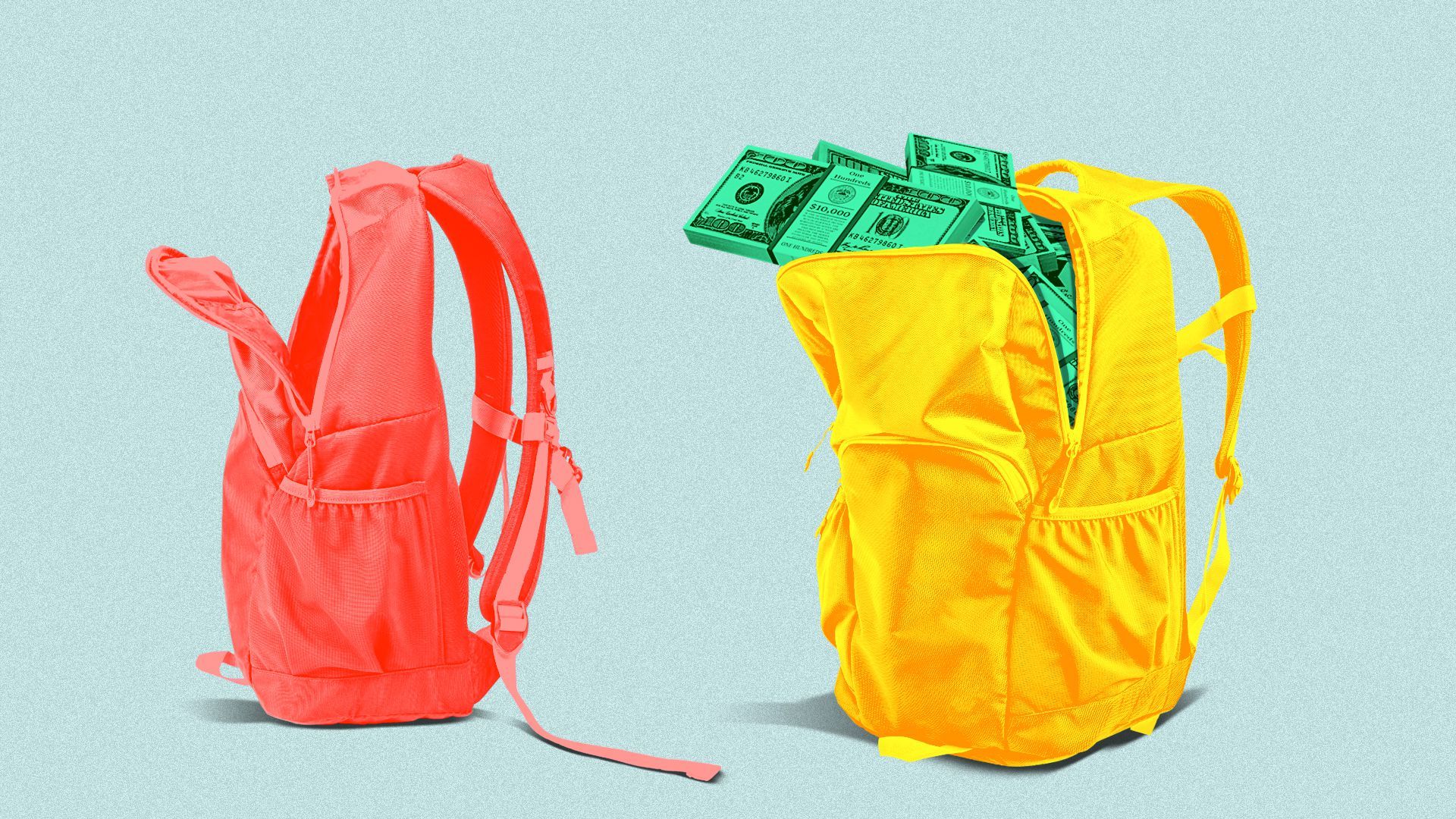 Several new school board PACs have formed in the last six months and while they're nonpartisan, their stances make it more likely they'll support right-leaning candidates.
The intrigue: School board PACs in Iowa are typically made for a specific person — or they're focused on taxpayer concerns like a bond referendum.
However, new ones center on ideologies, and some are using coded language.
For example, Warriors & Wolves United PAC in Waukee, which said it's supporting four candidates in the upcoming election, wants to "defend" schools and push against "divisive curriculum," according to its website. The language mirrors phrasing used in the bill banning critical race theory that Reynolds signed.
PAC Chairperson Tami Rubino of Urbandale didn't return our call. The group didn't identify which candidates it's backing on its website.
Ames Deserves Better, a nonpartisan PAC that formed in the summer and aims to influence school board elections, is focusing on parental control and improving staff and family morale following enrollment decline, said chairperson Eve Lederhouse.
Lederhouse was vocal against the school district's "Black Lives Matter" week in February, saying it affirmed transgender and queer people, which goes against her family's beliefs.
She said her group plans to endorse three candidates after the filing date.
4. Progressive-leaning board members weigh in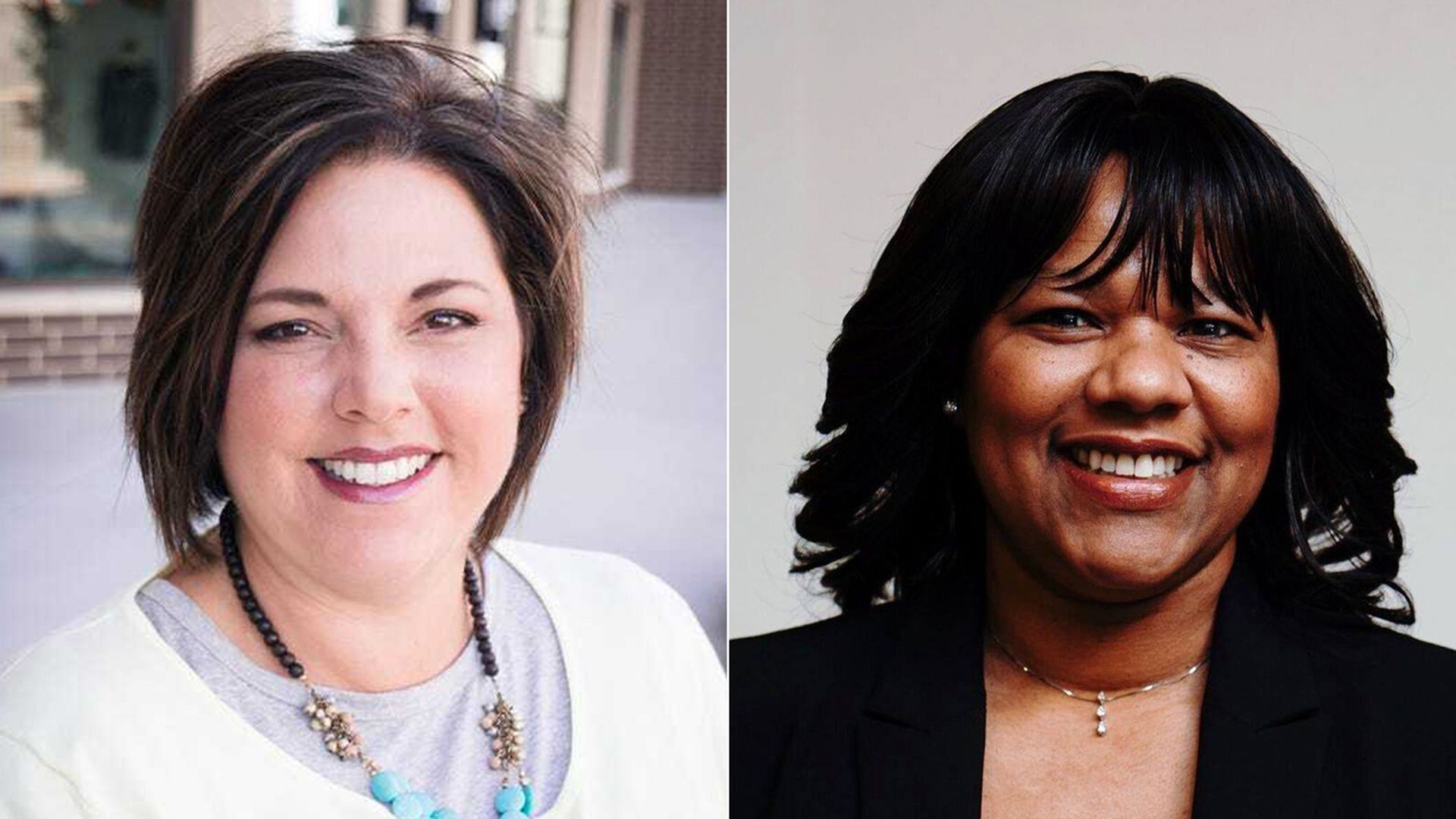 Disagreement isn't new on school boards, but several current members say the tone and intensity from parents and community members changed in 2020.
It started with arguments over COVID policies, and then turned to concerns over lessons about race and LGBTQ issues.
What they're saying: Lori Lovstad, an Ankeny school board member running for reelection, said there were protests outside her home last year because she supported hybrid classes and masks in schools.
The partisanship is distracting from the actual work school boards need to do, Lovstad said.
Lovstad highlighted Reynolds' show of support for school board candidate Sarah Barthole, who advocated against masks this last year.
"That creates a gray area that usually wasn't there before," Lovstad said about the typically nonpartisan election.
Monic Behnken, the sole person of color on Ames' school board, isn't planning on running again.
"Whatever grace we extend each other as human beings was really absent once COVID hit," said Behnken, who has served on the board since 2017.
Behnken said identifying the new wave of candidates as conservative is too broad, and "unfair" to other Republicans.
"I think they're anti-equity," she said.
5. Why there's a red wave this election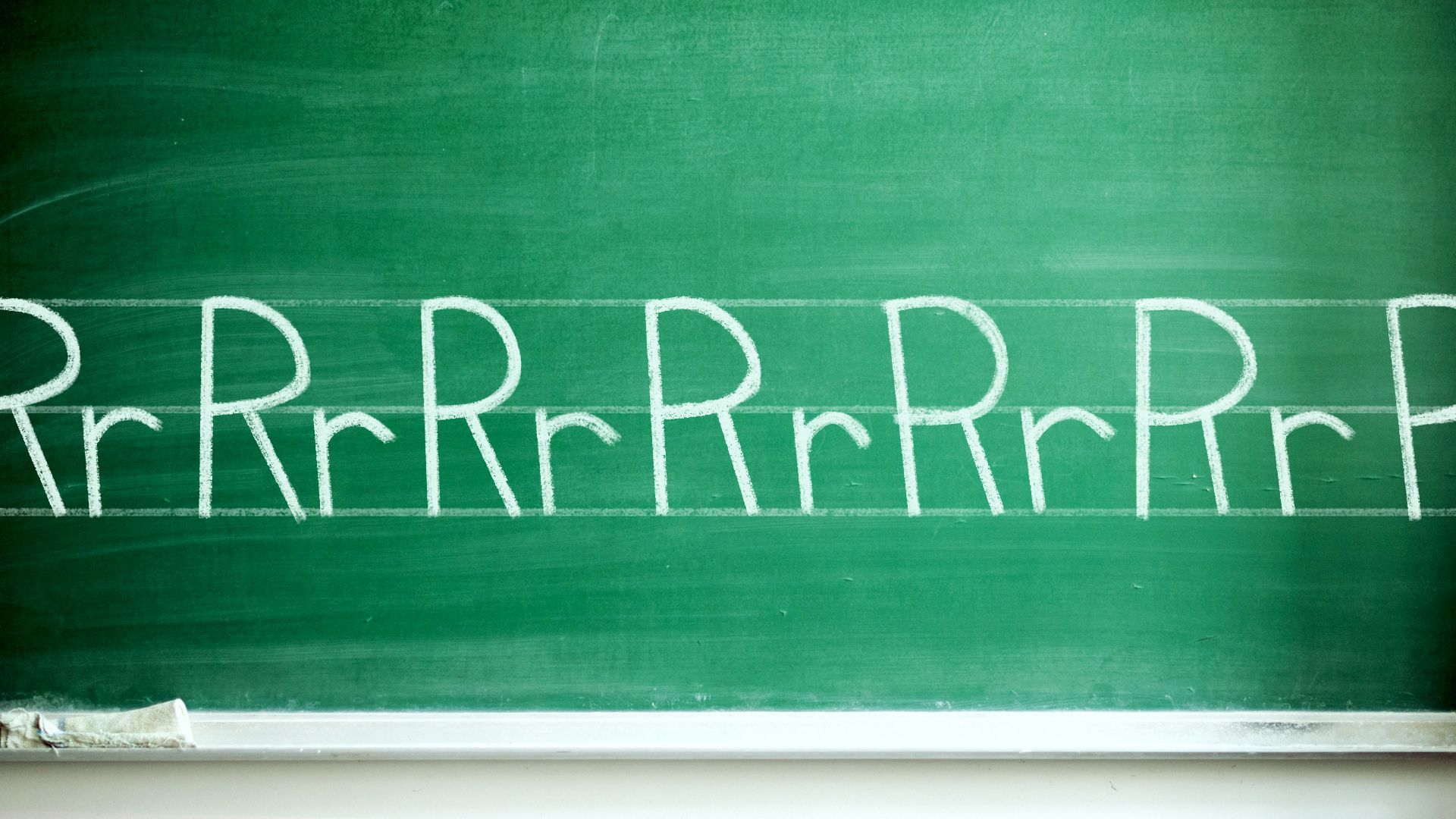 This grassroots conservative movement in Iowa and across the U.S. isn't surprising, said Matthew Record, an associate professor of political science at Drake University.
National politicization of issues like masks or critical race theory had already bled into local school board meetings last year.
The big picture: Midterm and local elections are often reactions to the national environment, Record told Axios.
Republicans are locked out of power in the federal government, so midterms are the next campaign grounds before 2024.
Something similar happened back in 2018. Democrats performed well statewide when Trump was in office.
The bottom line: Republicans are proving to be better organized and their voters are more likely to turn out, especially if they feel angst over Biden's presidency
Thanks for reading. Subscribe here and come back tomorrow for our regular newsletter.