Axios Des Moines
March 19, 2021
Good morning, DSM. It's Friday.
😎 Sunny skies today, with a high in the low 50s. Our weekend temps will be slightly warmer.
🚗 Vrrroom! Iowa ranks 32nd in a new list of the nation's worst drivers.
That's not too shabby since #1 on this list is the worst. (Sorry, Mississippi.)
🎉 Situational awareness: Drake beat Wichita State last night, its first NCAA win in 50 years.  
Today's Smart Brevity™ count is 923 words, a 3.5-minute read.
1 big thing: 💸 Perpetual neighborhood cash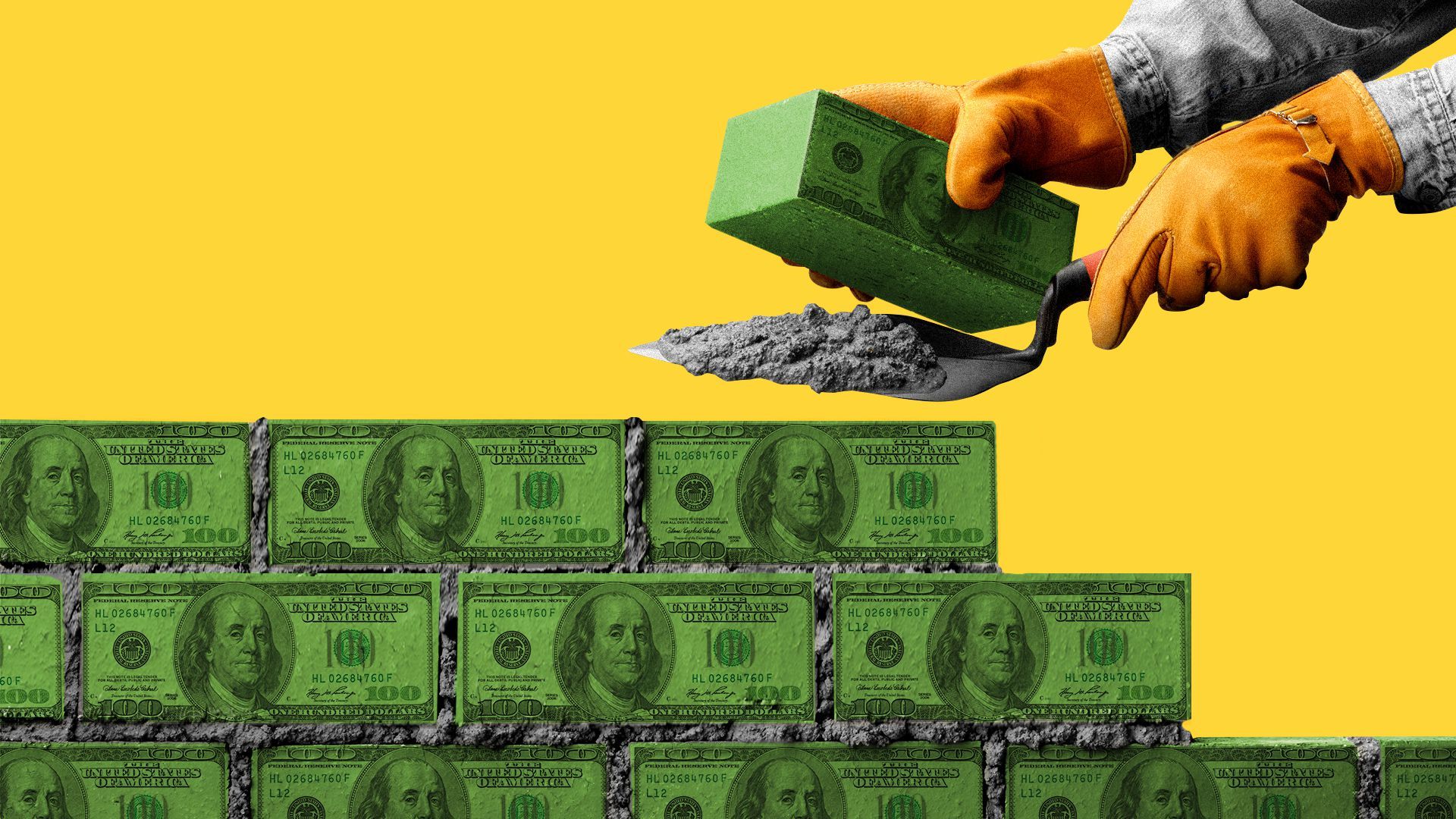 Sherman Hill is starting an endowment, and it's at least the second Des Moines neighborhood association to do so, the group's members told Axios.
Why it matters: It'll help pay the association's operating expenses and leverage money for significant and ongoing improvements within the historic district.
It could lessen reliance on special taxes that pay for things like decorative streetlights, especially if other neighborhoods follow suit.
The backdrop: Sherman Hill's neighborhood association is already organized as a nonprofit group. And it has spent decades fighting urban decay.
It helped broker a land deal for the ongoing construction of a 30-unit apartment complex on the corner of 19th and Crocker streets, near Smokey Row Coffee.
At least nine homes that faced demolition have been moved into the neighborhood and restored in the last five years with the group's advocacy.
The 2021 average assessed value of Sherman Hill homes climbed 11% in two years to just under $237,000, well above the citywide average of $162,400.
How it works: Neighborhood officials believe the endowment will be especially helpful in soliciting contributions from people planning their estates.
The lost revenue from the cancellation of the association's annual walking tour of homes fundraiser last year intensified its effort to establish an independent source of revenue.
Original donations will exist in perpetuity and be managed by the Community Foundation of Greater Des Moines.
Waterbury has had one for years that works much the same way.
What's next: Legal work will be completed in the coming weeks before an official launch, David Schlarmann, the association's former president who is leading the endowment efforts, told Jason.
🧑🏻‍🏫 History lesson: The neighborhood dates to 1850 when Hoyt Sherman purchased five acres of land for $105.
📬 Sherman was our city's first postmaster and the brother of Civil War general William Tecumseh Sherman.
2. The facts: Why we're actually great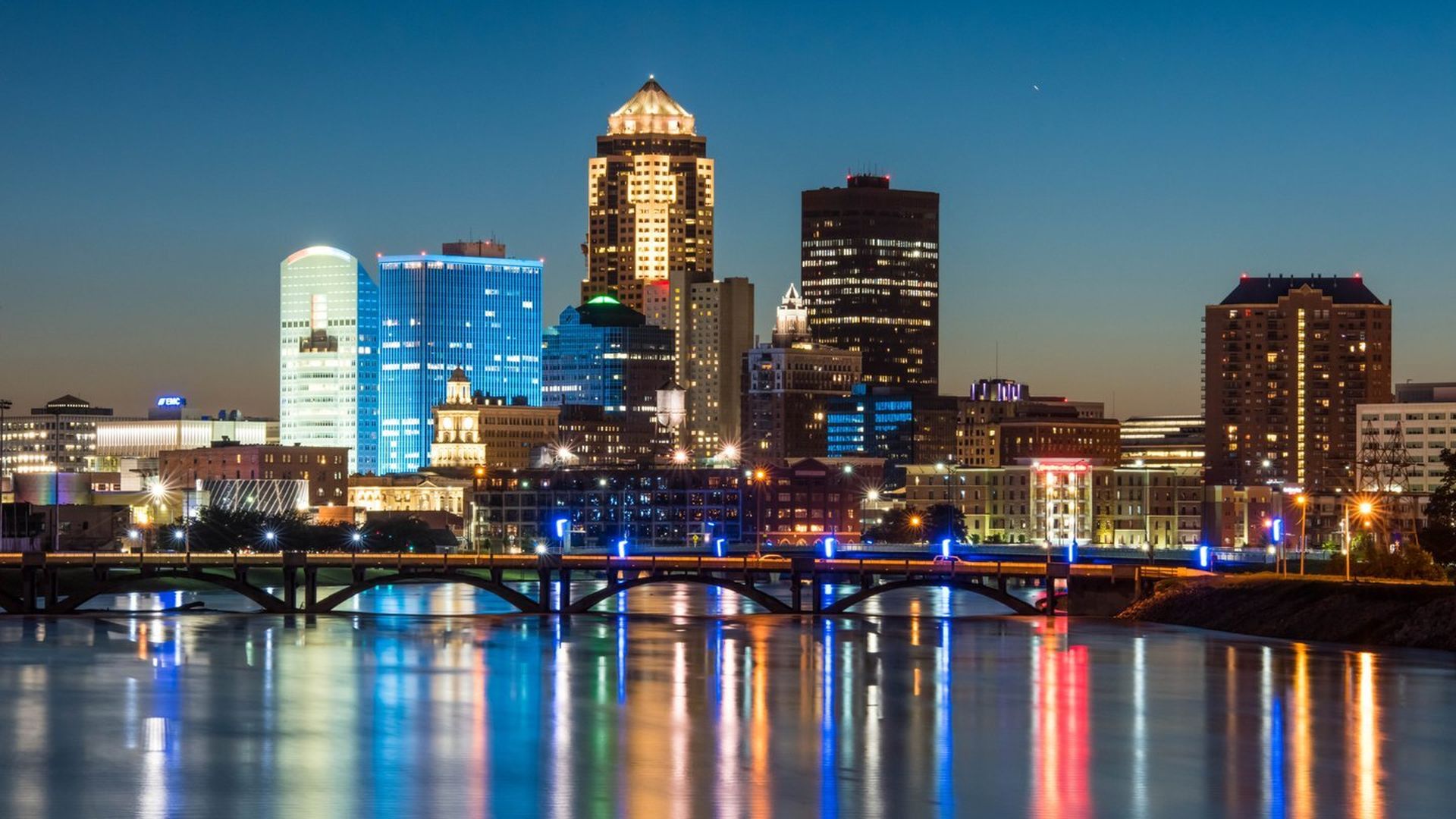 We all know that Des Moines is underrated.
🥩 After all — being the birthplace of steak de burgo must count for something, right?
Like Cinderella at the ball, NBC's "Today" called us one of the top 10 cities to move to post-pandemic, saying our city is "one of the most desirable locations to buy a home."
Their reasons:
Our smaller size will appeal to homebuyers who want to escape from bigger cities.
Our economic recovery will move faster than other cities because many of our jobs require higher education.
Our low housing prices.
Like the journalists we are, we had to fact check — just a teeny bit:
It's unclear whether COVID will actually inspire measurable migration from dense cities to less populated areas.
Our recovery is likely to move faster than the rest of the state because of the prevalence of our financial/business sectors, but a lot of cities have similar job make-ups.
What is actually unique are our lower home prices. In the last year, the median home sale price in the metro was $226,000 — about $100,000 less than the national average.
🎤 Instead of touting our skyline and "gorgeous" Midwest landscapes, what are the real reasons you think people should move here?
3. Our most popular Zillow term is...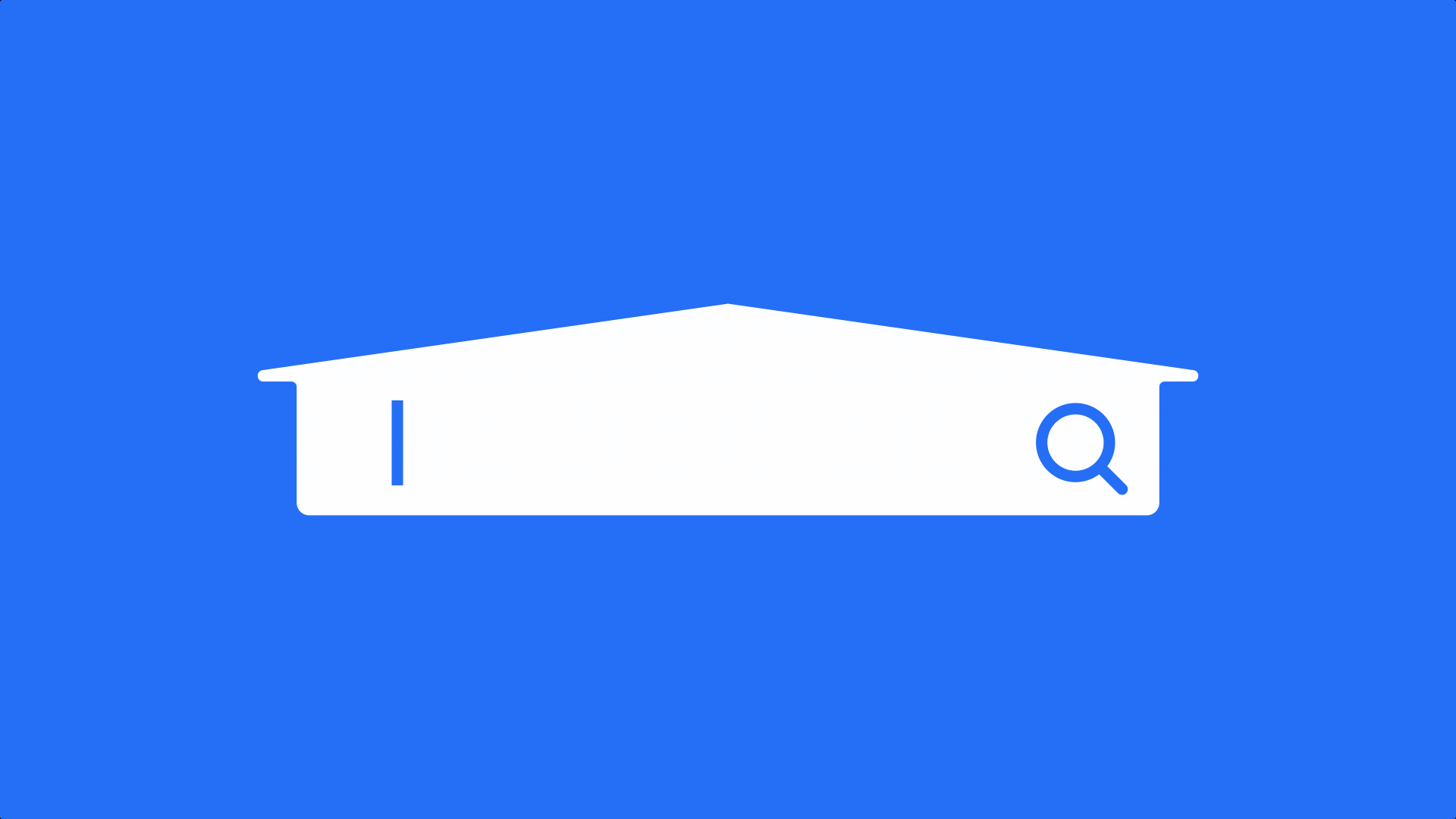 The top term used in home listings in Des Moines was "garage," according to Zillow. It appears in 49% of listings.
Our top-four Zillow terms thereafter:
Fireplace (35%)
Walk-in closet (27%)
Fenced backyard (24%)
Hardwood (23%)
The state of play: April Seydel, sales manager of Hubbell Homes, previously told Axios that Des Moines buyers want spacious homes with outdoor spaces.
What's in: Kitchen pendant lights and custom cabinet hardware.
What's out: Carpet and the farmhouse style.
4. Breakfast booze and pickled beet toast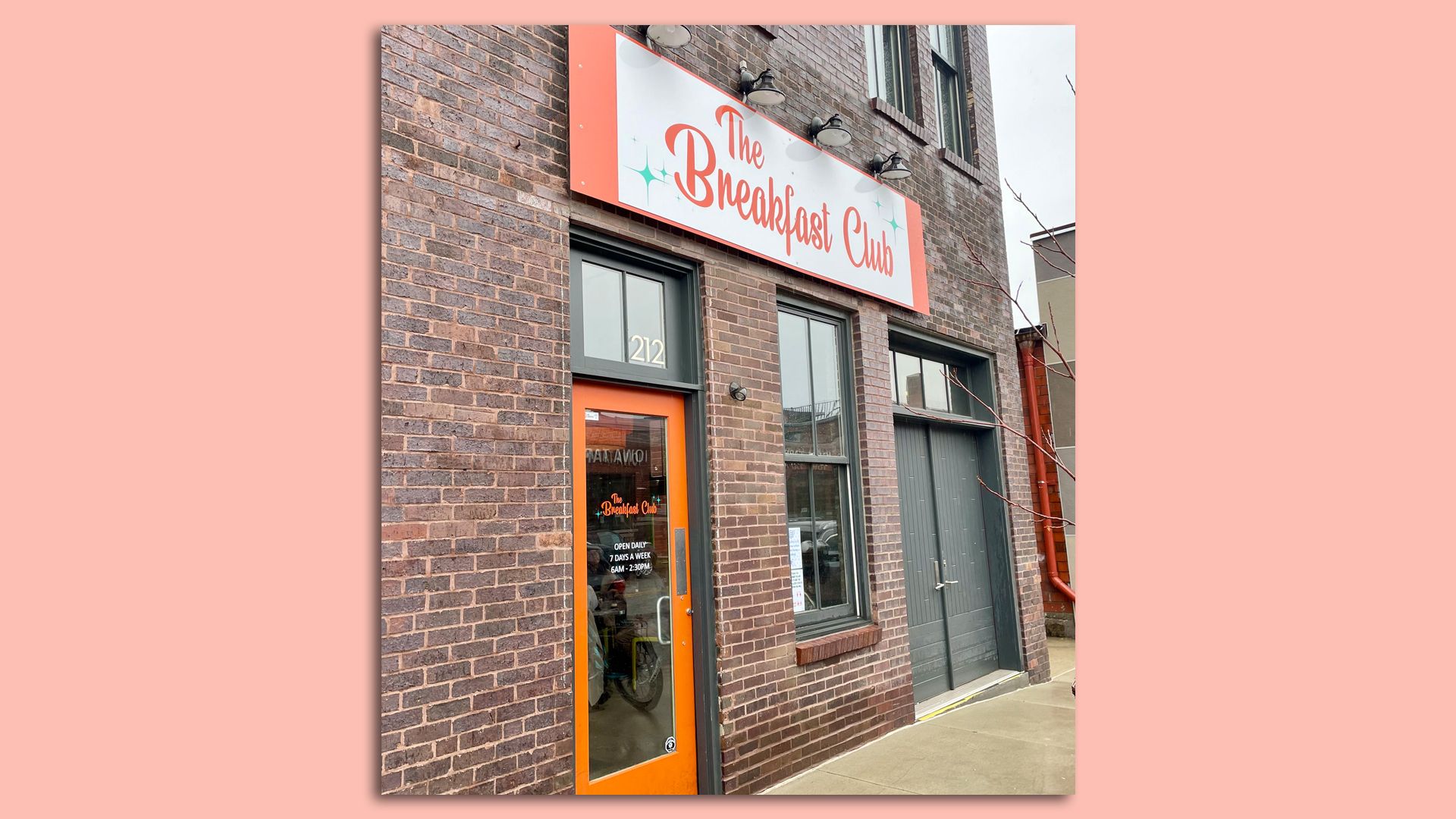 The Breakfast Club has a diverse, snarky menu that makes it a perfect place for your eclectic group of drinking/meat-eating/vegan friends.
On the menu are lots of creative twists:
Kimchi burger: On rye with bacon and Sriracha mayo.
Notorious B&G: Jalapeño cheddar biscuits topped with gravy, fried egg and bacon.
Cowboy killer hash browns: Sausage links, bacon, gravy, queso, fried egg, fried jalapeño and spicy barbecue sauce.
What Jason ate: I had to work later. The mimosa flights and the key lime pie mule from the "liquid breakfast menu" are on my to-do list.
Bonzai bloody: Tito's vodka with a homemade mix along with wasabi paste, soy sauce and apple juice, topped with bacon.
Beetnik: Brioche toast topped with pickled beets, goat cheese, apricot jelly and arugula.
The verdict: Very tasty. (Pickled beets are underrated.)
Women's History Month fun fact: It's located in a 1909-built building that was home to the Pitt Carriage Co., the only known woman-owned and operated carriage works factory. (UrbanDSM)
🍹212 E. 3rd St. in Des Moines, 515-280-5251
⏰ Hours: "8 days a week" from 6am–2pm.
5. The shows are (finally) going on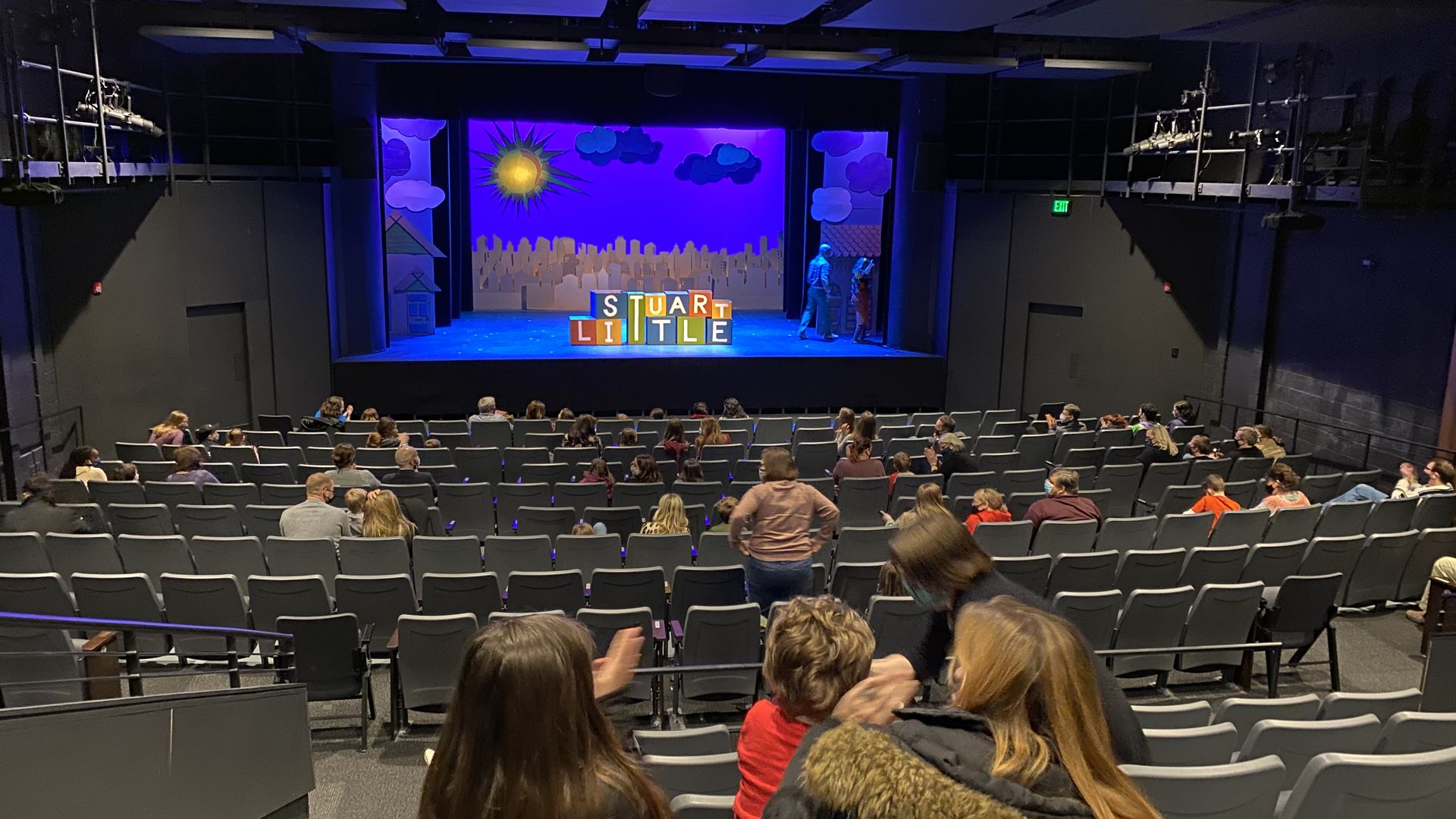 In another return to normalcy, in-person shows are happening at the Des Moines Community Playhouse.
Masks are required and seating is limited.
Don't worry, you can still watch virtually.
Up next: Book tickets to see The Velveteen Rabbit and Some Enchanted Evening.
6. 🎃 One fun thing: "Squmpkin" seeds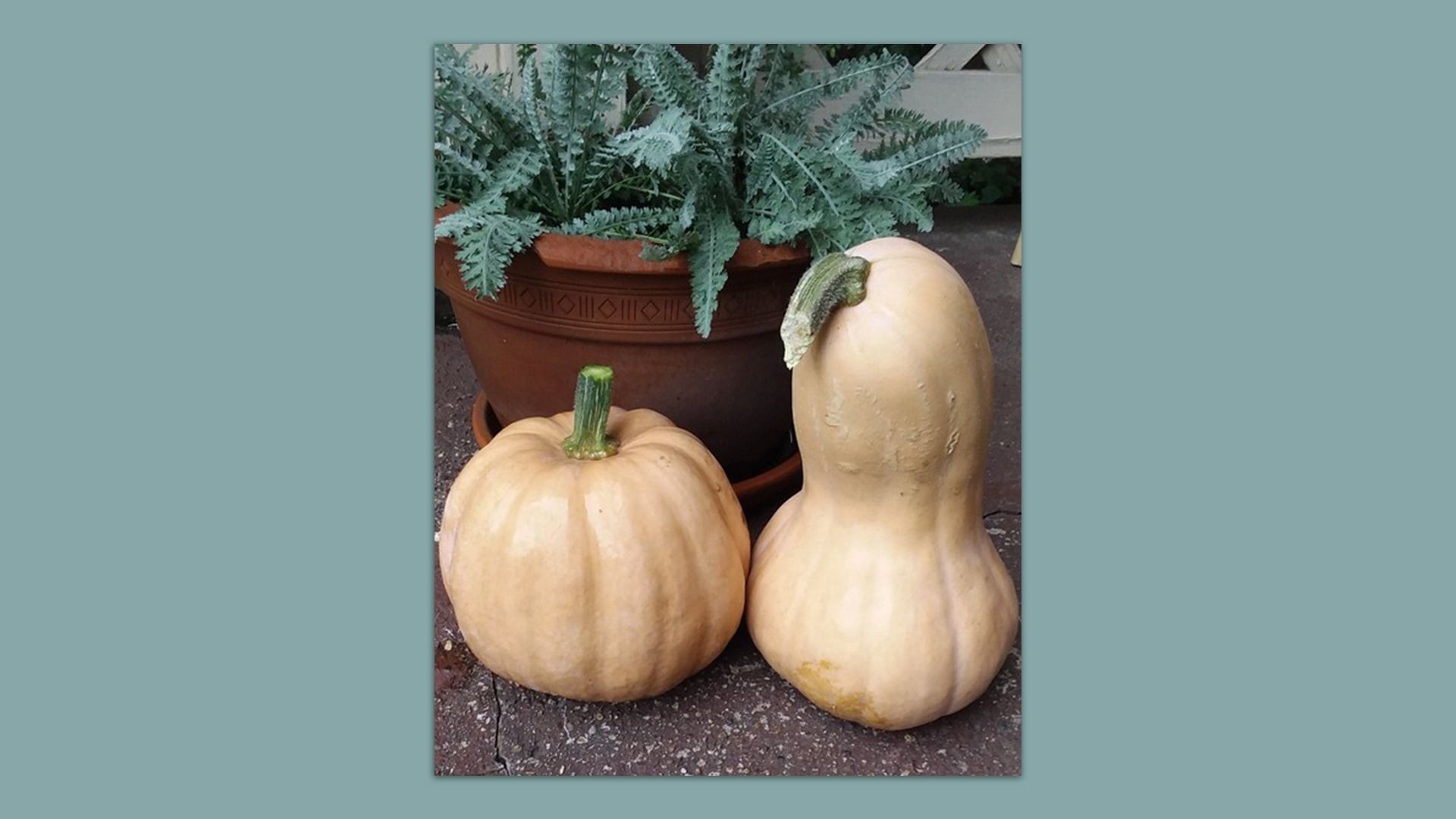 Birds & Bees Urban Farm in Sherman Hill is selling "squmpkin" seeds this year.
It's one of their own creations: An accidental cross-pollination between squash and pumpkins, founder Kathy Byrnes told Jason.
She loves it cooked like other squash or in breads, pancakes and pies.
The cost: $3.25 for a packet of 25.
The big picture: Cross-pollination between crops is not new but we think it's fun, interesting and an important part of our horticultural evolution.
Check out how seed genetics is even helping Iowa corn growers withstand derechos.
🌶 Have you created any backyard garden oddities? Hit reply and tell us about them.
🏀 🎲 It's March Madness AND Problem Gambling Awareness Month.
As of January, Iowa customers of online sportsbooks are no longer required to register or pay their accounts in person.
More than 315,000 Iowans experienced gambling problems according to a 2019 state report, the most recently available data.
Thank you for reading! Tell your friends about us. They can subscribe here.