Axios Des Moines
February 24, 2021
🐫💃🏽 Happy hump day, Des Moines.
Let's keep celebrating Black History Month.
Today's Smart Brevity™ count is 912 words, a 3.5-minute read.
1 big thing: Scoop- DashMart coming to DSM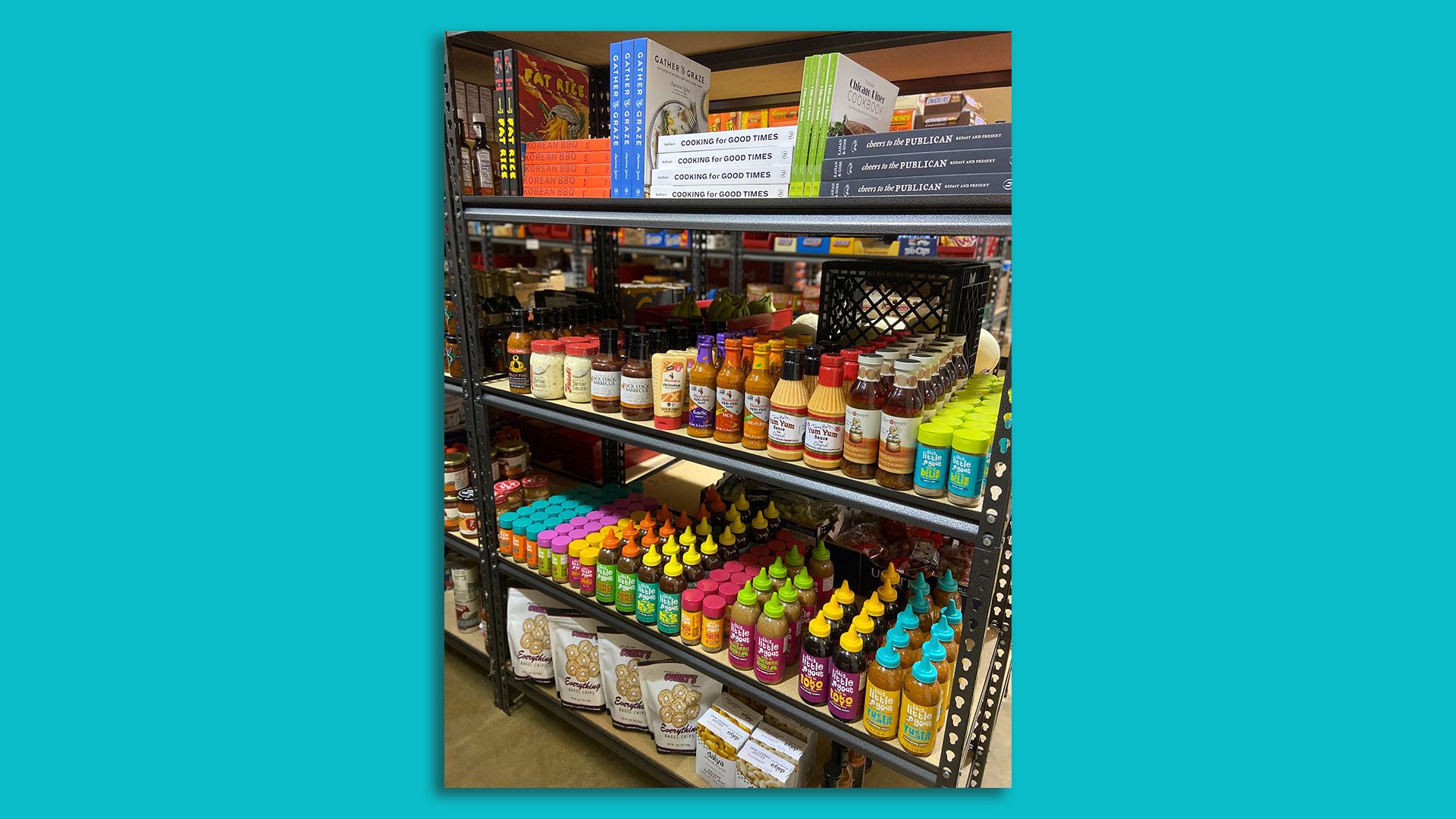 DoorDash is launching "DashMart" in Des Moines — the company's very own online "convenience store," a company official told Linh.
Why it matters: DashMart will deliver thousands of products to residents' doorsteps within 30 minutes — a huge step for the metro, where Amazon same-day delivery still isn't available.
The company is opening a warehouse in Urbandale to help meet its rapid delivery goal. They signed a lease on Monday.
Hiring efforts are currently underway, with plans to launch in Q2 — spring/early summer.

10-20 employees will work in the facility.

Warehouses, especially those focused on "last-mile" delivery, are growing in the area thanks to proximity to Interstates 35/80.
Product selection will include household goods, grocery supplies, and restaurant retail products from national chains like The Cheesecake Factory.
Local products will be offered as well, such as hot sauces and seasonings.
👀 What we're watching: The growing delivery competition in the metro.
Amazon opened its distribution center in December, Hy-Vee launched its own online subscription program and local convenience stores are offering delivery and curbside-pickup.
2. Who's being evicted in Polk County
Over the last five years in Polk County, marginalized populations made up a disproportionate number of eviction cases for Iowa Legal Aid, a non-profit that provides legal assistance to low-income residents.
Why it matters: Evictions result from larger, underlying issues, said Alex Kornya, the group's litigation director.
These communities face systemic inequalities such as higher incarceration rates, job discrimination and income disparities, which can compound, Kornya said.
Things have gotten worse during the pandemic. In the last 20 years, housing cases averaged around 25% of Iowa Legal Aid's workload, but that grew to 50% in 2020, Kornya said.
In 2019, the non-profit assisted with 3,300 housing cases. Last year, it was 5,000.
"It is unprecedented in our history," Kornya said.
3. Make way for new construction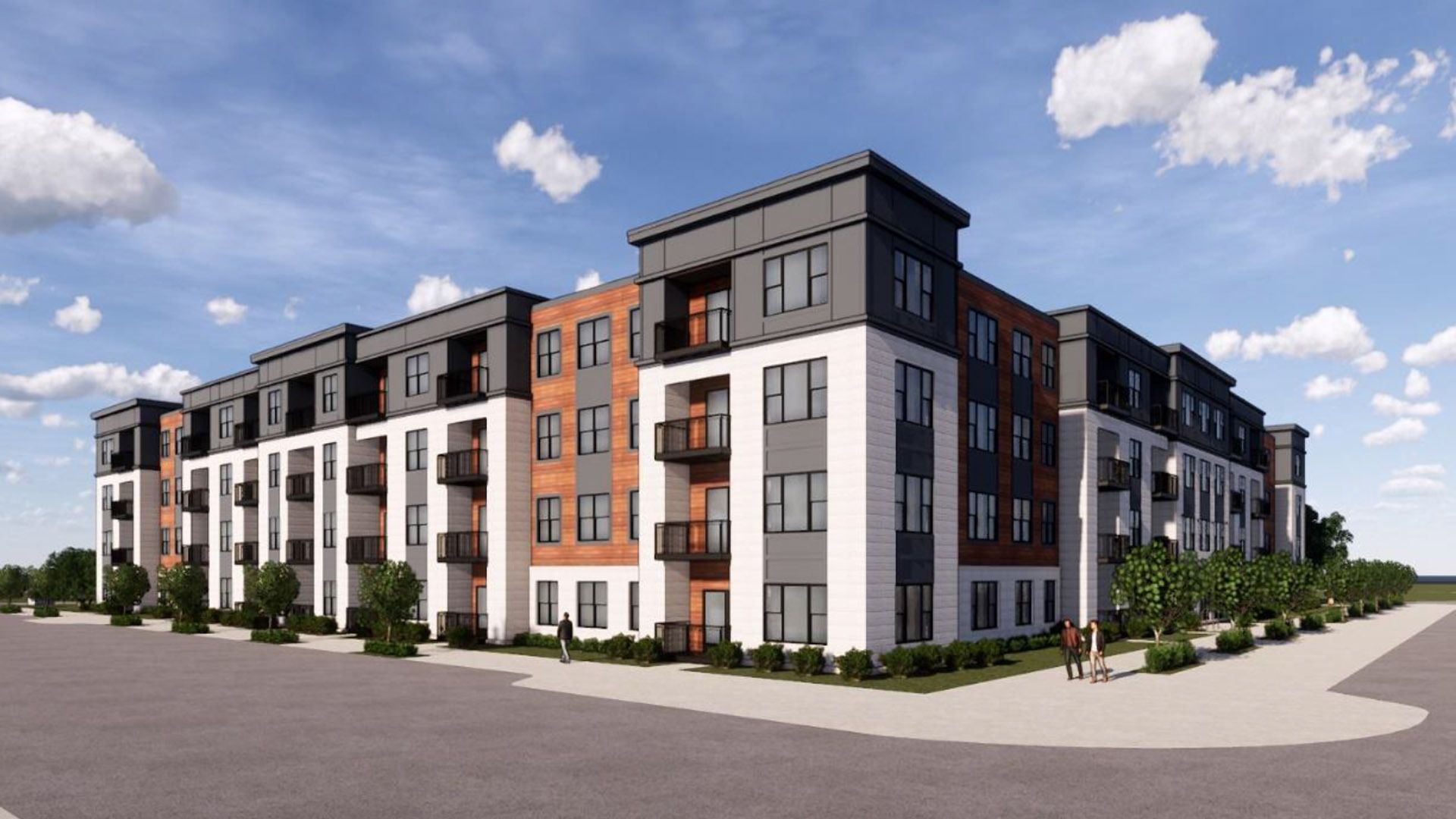 DSM's Urban Design Review Board gave final design approval to these projects yesterday:
Slate at Gray's Landing: A 132-unit, $32 million independent living senior housing project at Southwest 11th and Tuttle streets in downtown.
Construction will begin this spring with completion expected in the summer of 2022.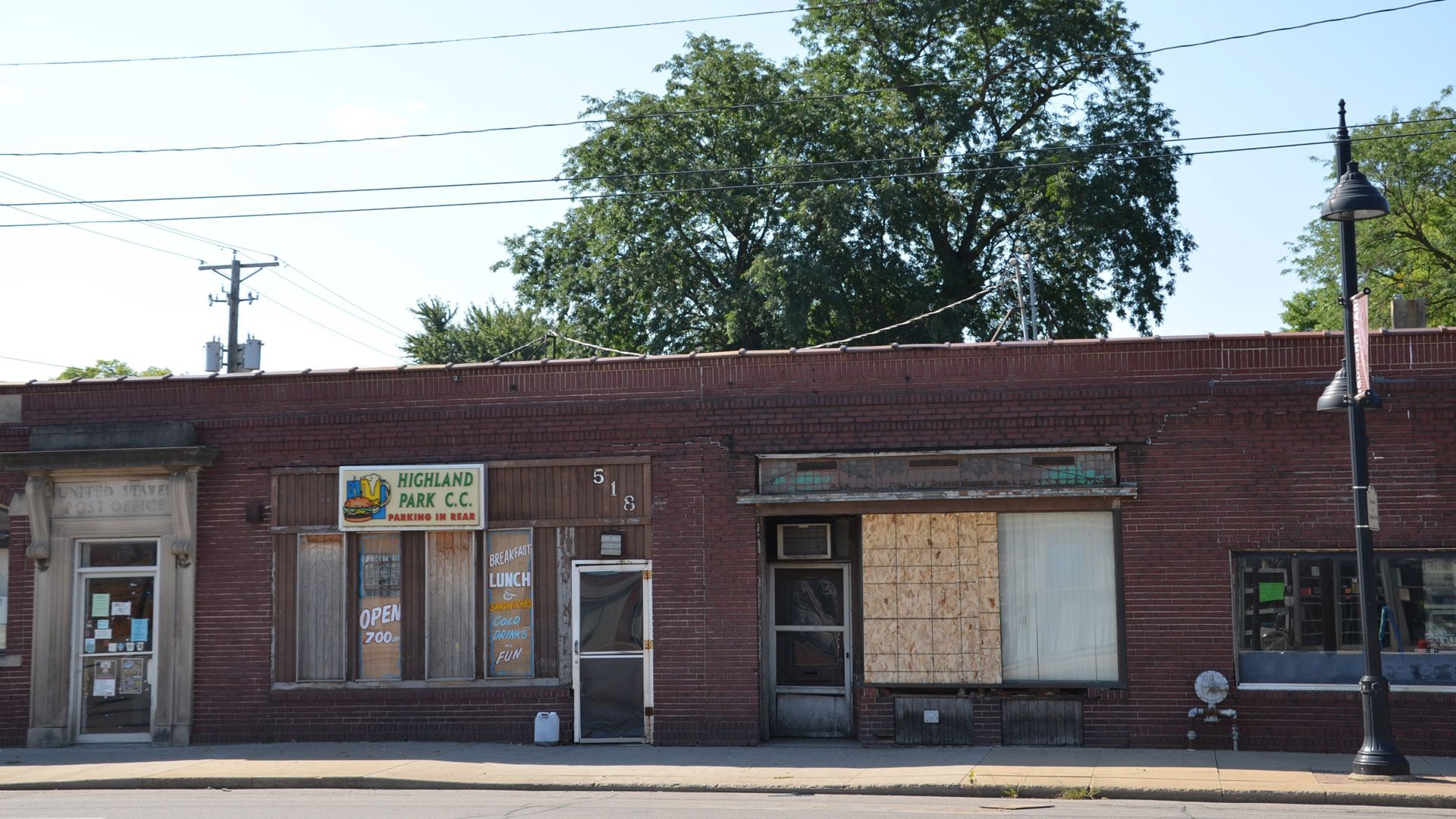 3523 6th Ave: A $1.76 million renovation to the former Euclid Avenue State Bank building.
The structure is 104 years old and listed on the National Register of Historic Places. It will remain a site for commercial occupants.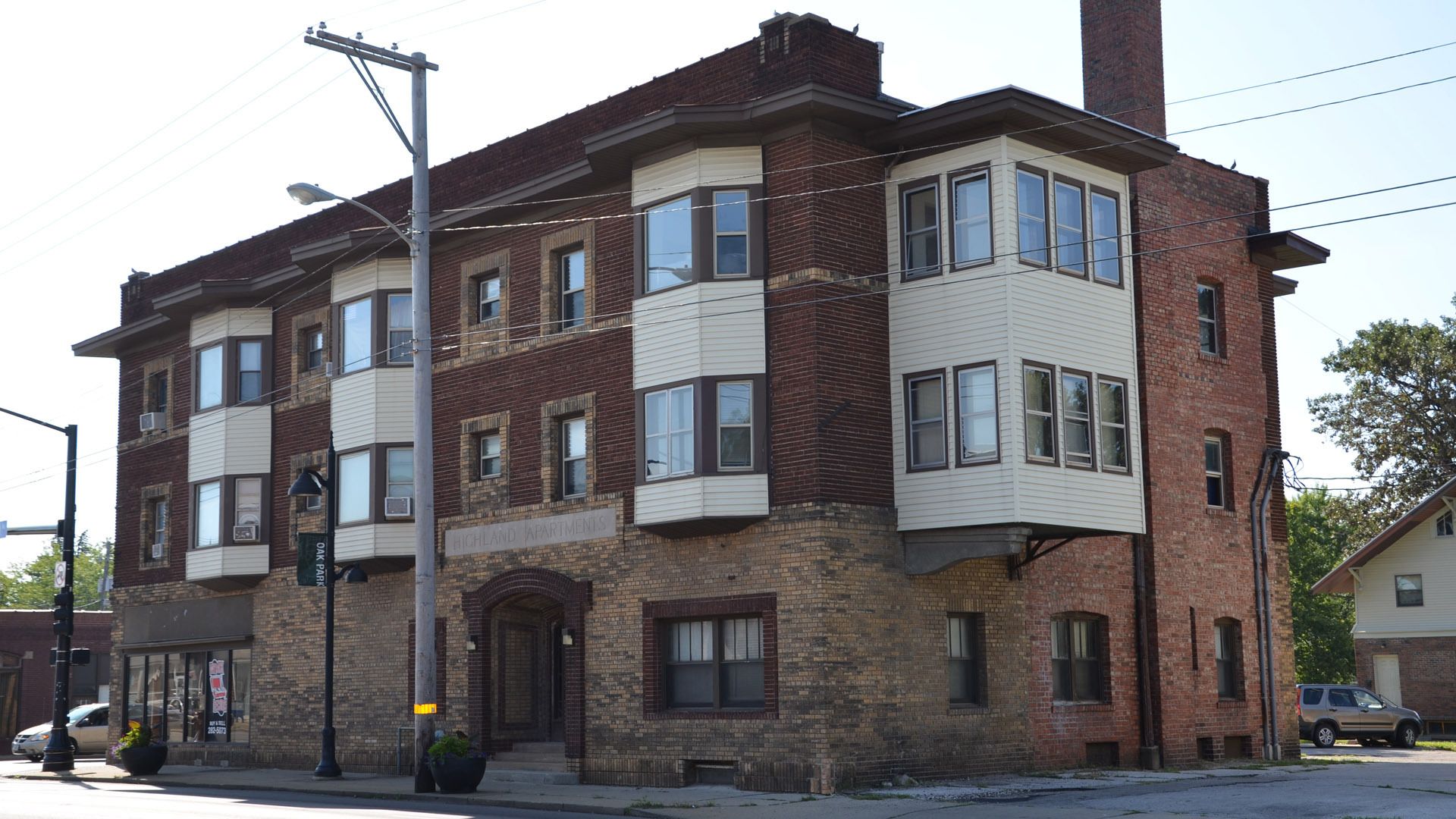 3524 6th Ave: A $2.6 million renovation to one of Highland Park neighborhood's landmark buildings. It'll have 14 apartments on the top two levels and commercial space on the first floor. It's currently vacant.
The renovations on both Sixth Avenue properties will begin in September and will take about a year to complete.
4. Fix it: Tutor Heroes helping students catch up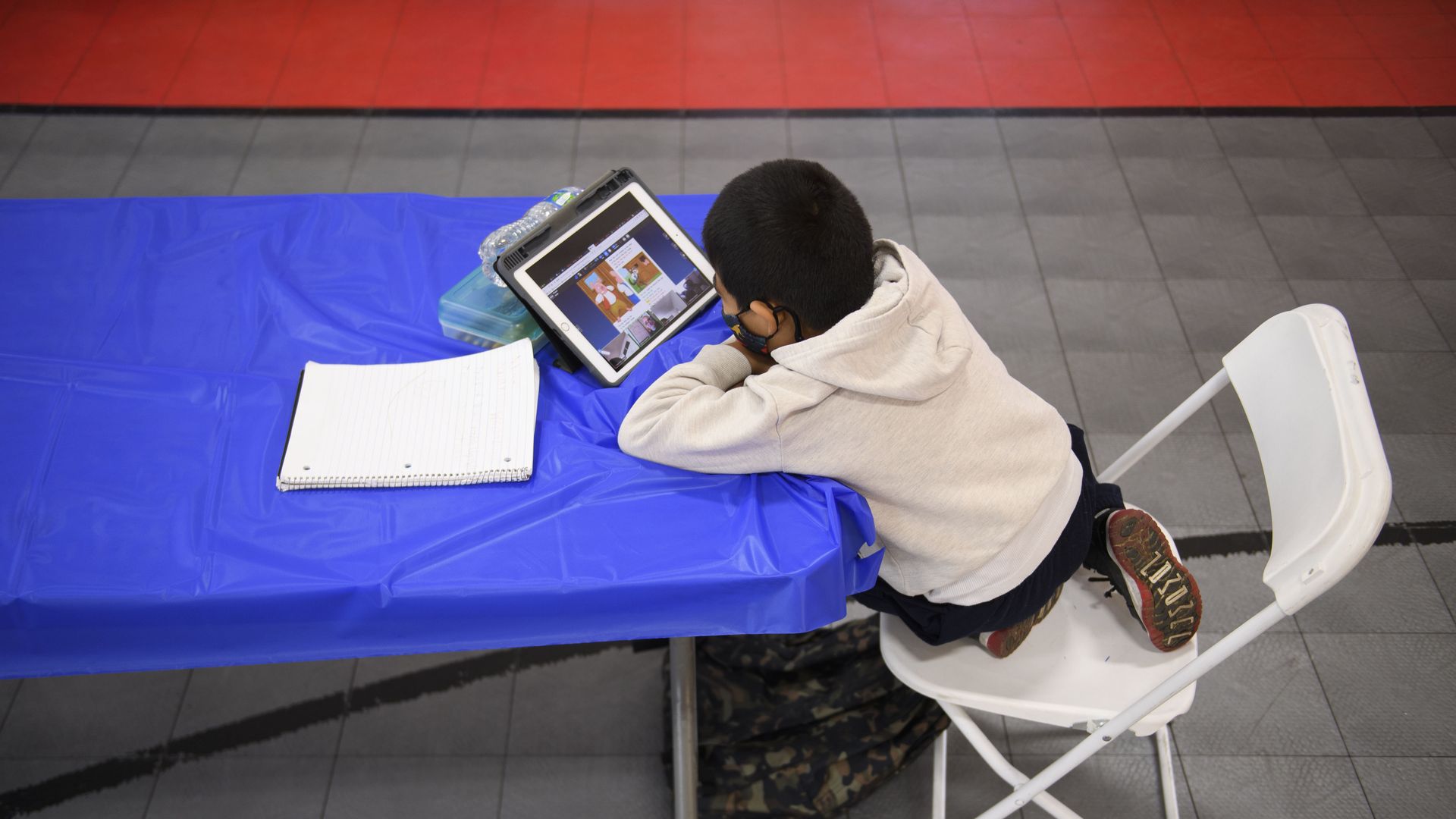 Students are struggling to navigate through COVID restrictions. Volunteers are being called to help tutor by the Evelyn K. Davis Center.
Why it matters: Multiple recent studies provide conclusive evidence that children have fallen way behind in academics as a result of the pandemic.
The setback is especially pronounced for students of color.
How it works: Tutor Heroes is a free program for 6th through 12th-grade students offered via Zoom. The program relies on help from people who can provide one or two hours each week to help children with their academics.
Sessions are between 5 and 7pm on Tuesdays, Wednesdays or Thursdays in chat rooms organized and managed by the center's staff.
People with math, science and Spanish skills are among those in highest demand.
Get involved: Contact Jason Vang at [email protected] or follow this link.
Worthy of your time: We live here and — like you — care about our community. Reply to this newsletter and tell us about other problems that need fixing, or fixers we should spotlight.
5. 🐔 Top 5 chicken sandwiches in Des Moines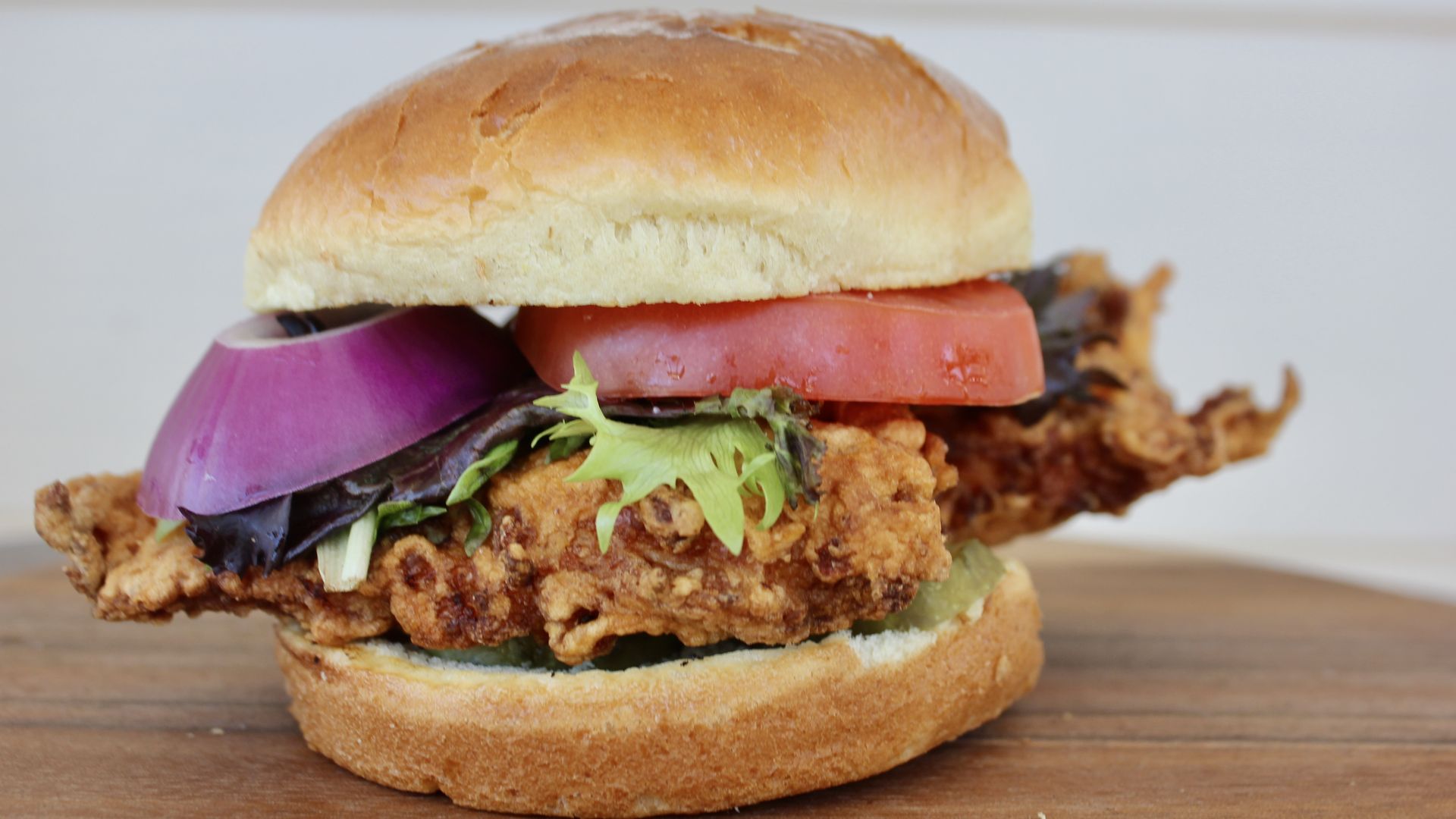 McDonald's is entering the chicken sandwich wars today, but Linh was wondering — what is the best *local* sandwich?
Her first job was at Chick-fil-A in WDM, so you can trust her taste.
Her methodology:
Ask DSM Dining Discoveries for recommendations.
Drive around town eating five chicken sandwiches in three hours.
🌸 Drown in Pepto-Bismol.
Here are her top five picks in alphabetical order:
Angry Goldfish:
In my first bite, there was a rewarding "crunch." (We're in it for the *fried* part, right?)
Beyond the patty, I liked the thick-cut veggies, especially the red onions.
Price: $11 w/a side.
Address: 2301 Southwest 9th St., Des Moines; 515-288-2358
Bubba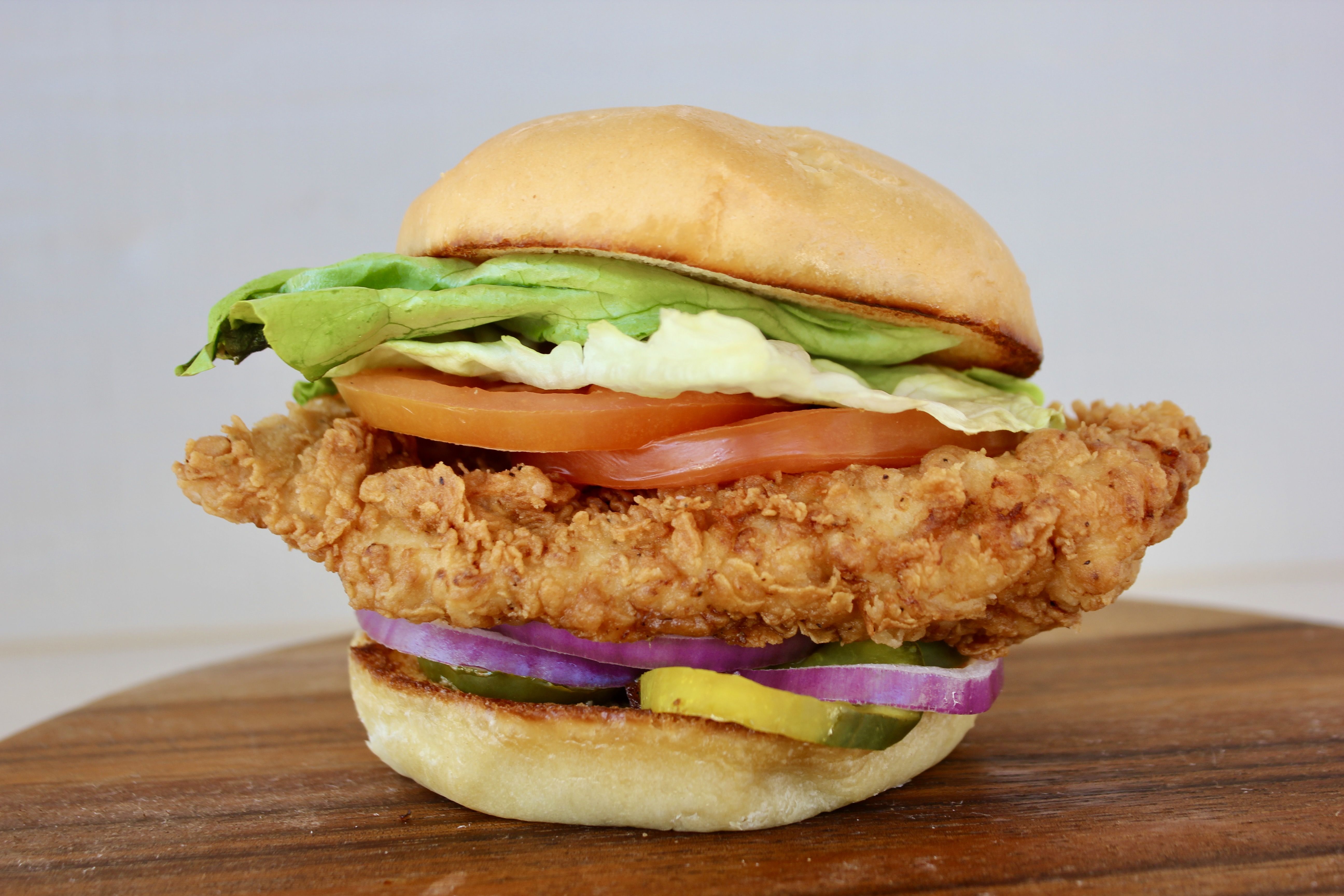 Downtown's southern-style restaurant has everything you're looking for: crispy breading, high-quality white meat, fresh veggies.
The honey hot sauce and pillow-y South Union Bakery buns were highlights.
Price: $11 w/a side.
Address: 200 10th St., Des Moines; 515-257-4744
Charlotte's Kitchen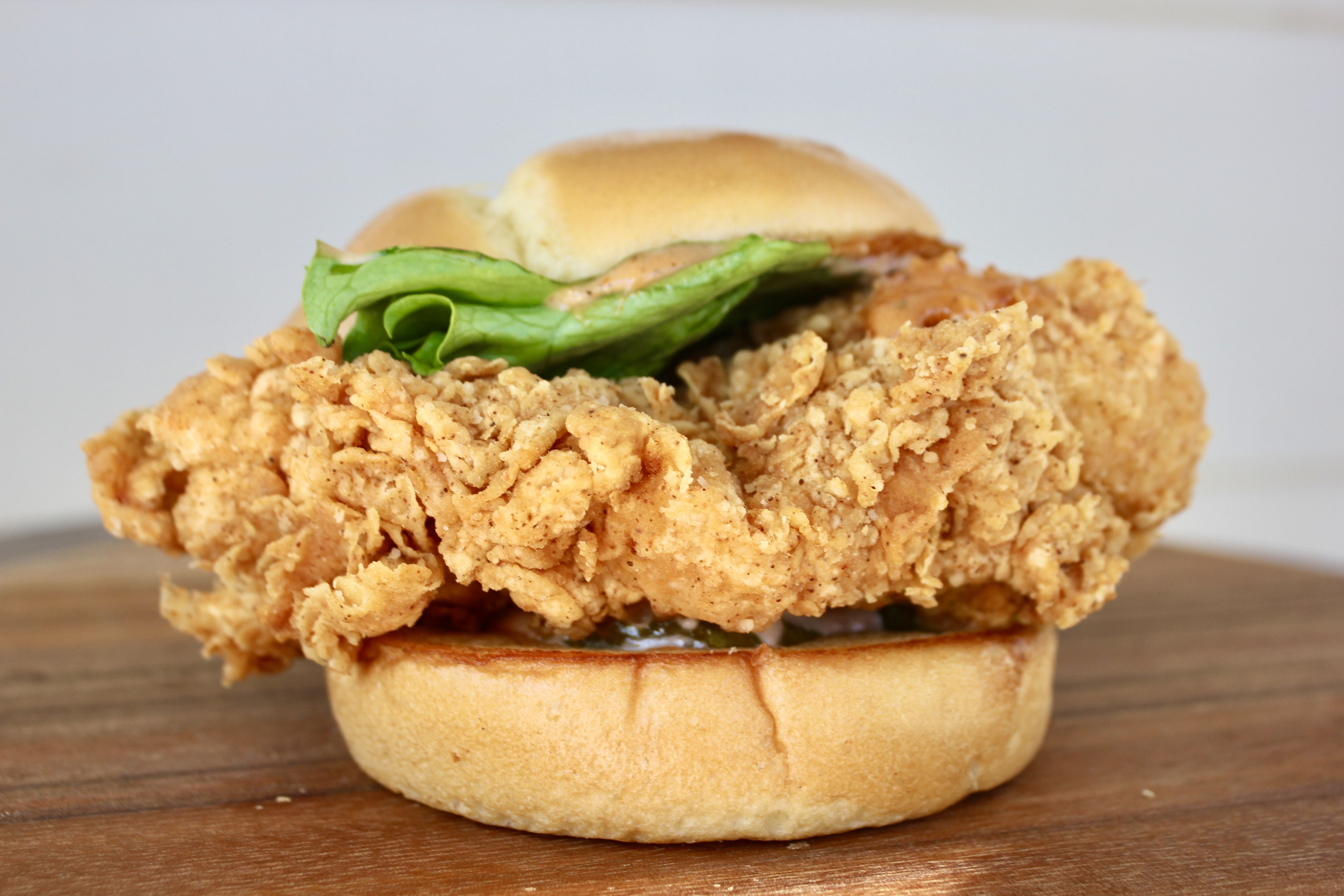 The original chicken sandwich from the food truck-turned restaurant is the ideal all-around sandwich.
The breading is crispy, the chicken — juicy. It's thick, but not overwhelming. The zesty mayo-like sauce adds just enough zing to compliment the chicken flavor.
Price: $7.23 w/a pop.
Address: 6150 Merle Hay Rd, Johnston
Exile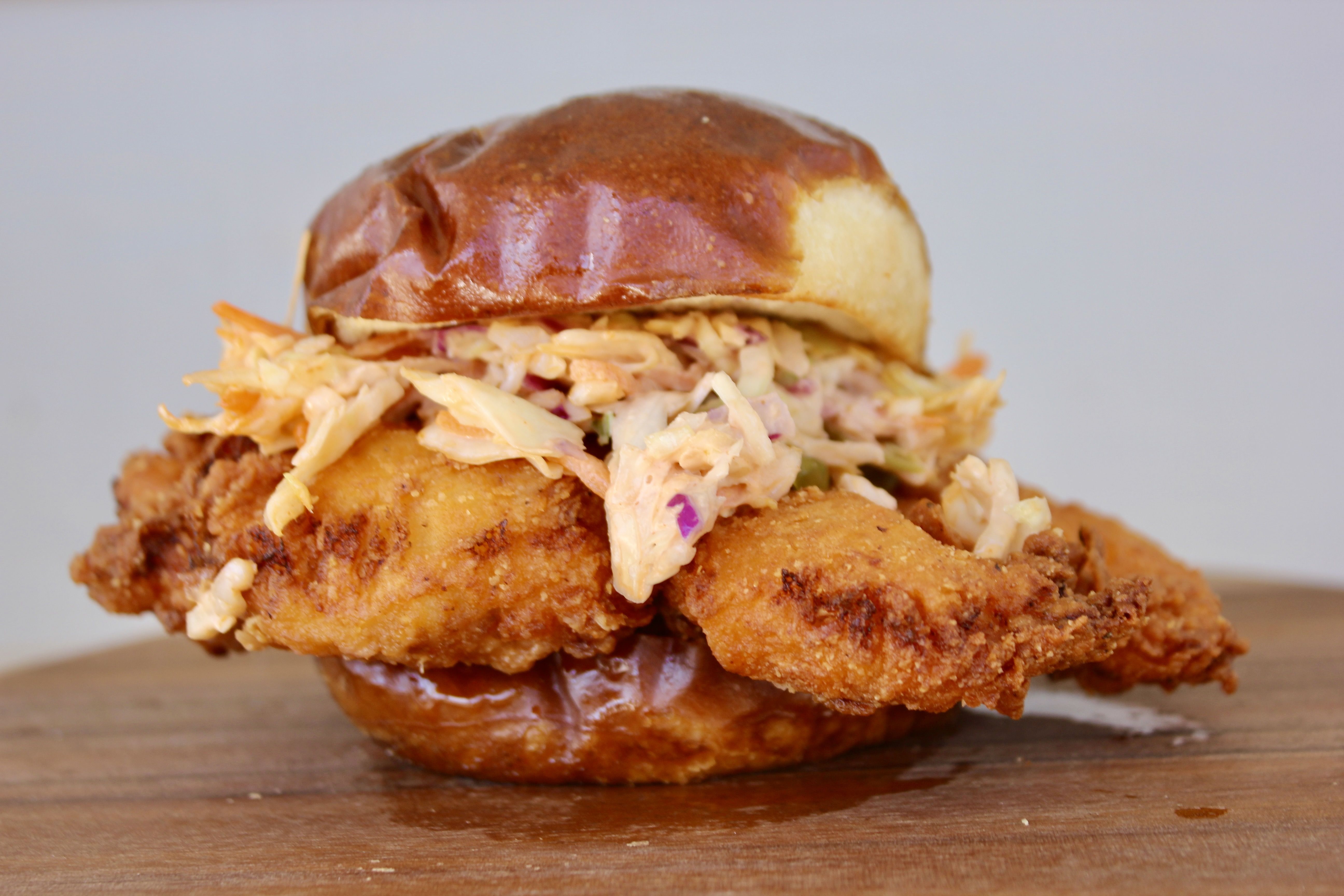 The Nashville Fried Chicken Sandwich offers just enough spice for a satisfying mouth kick.
The creamy, spicy slaw mellows out the hot sauce, while the toasted pretzel bun adds a great crust and texture.
Price: $14 w/a side.
Address: 1514 Walnut St., Des Moines; 515-883-2337
The Station on Ingersoll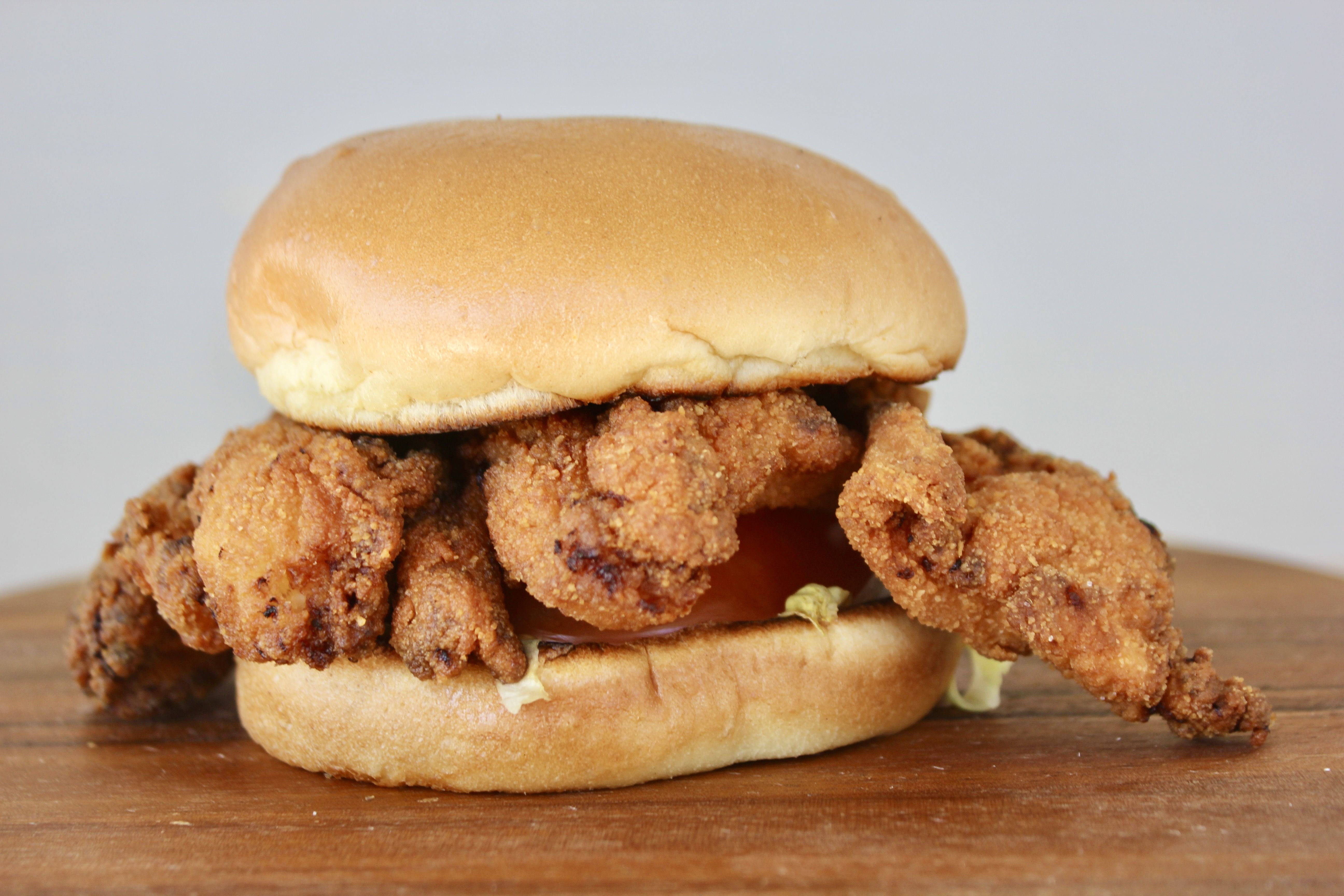 The crispy chicken sandwich is big. It's a flatter, crispy chicken patty that packs a lot of smokey flavor in the breading.
Bring your appetite. The patty is so big, it hides the veggies.
Price: $10.50 w/fries.
Address: 3124 Ingersoll Ave, Des Moines; (515) 381-0052
📣 Did I miss your favorite? Reply to tell us your favorite sandwich and why.
Worthy of your time: Our friends at Axios Denver will host a Smart Take virtual event tomorrow at 1:30pm CT. Guests include Sen. Michael Bennet (D-Colo.) and Denver Health chief medical officer, Dr. Connie Price.
It's a great way to learn how other cities are trying to recover from the pandemic. Register here.
🌅 We appreciate that you started your day with us — don't forget to invite your friends to join the fun.