Axios Des Moines
March 16, 2023
🐼 Hiya, Thursday. It's National Panda Day. But don't just look at your day in black and white.
🌨️ Weather: Rainy with a chance of snow in the evening.High of 45°.
🏀 March Madness: A handy guide to keeping up with happenings around town, including free events.
🎂 Happy birthday to our Axios Des Moines member Mary Wegner!
Today's Smart Brevity™ count is 672 words, a 2.5-minute read.
1 big thing: Polk's bulk water projects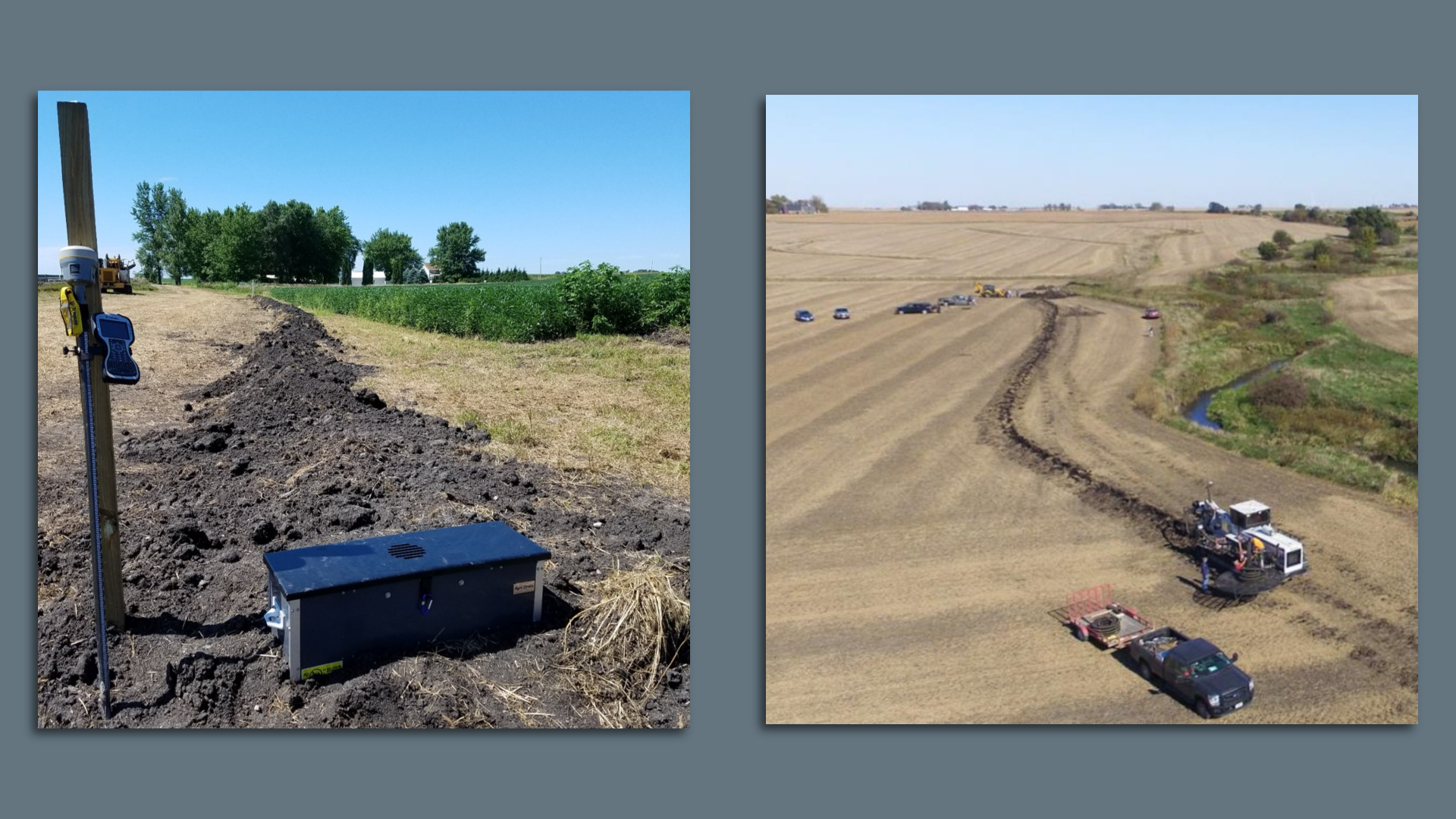 An outreach program started in 2020 by Polk County to build watershed improvement systems in bulk is now expanding to other counties.
Why it matters: More than 100 land buffer structures, which slow runoff and improve water quality, have been added in Polk County because of the program.
Catch up fast: "Batch and Build" was launched by Polk County Public Works to increase the number of buffer projects — grassy areas at the edge of fields that reduce erosion and help remove nitrates before they enter streams or rivers.
How it works: Conservation projects often follow a cumbersome process. A farmer has to sign up for a government-subsidized cost-share program before hiring a contractor to install buffers and then submit paperwork for reimbursement.
Polk's system cuts much of this red tape by first mapping areas where batch projects — those in proximity of each other — make sense.
The county then recruits landowners to participate and acts as the central fiscal agent by handling site planning, government approvals, contractor hiring and financing.
The county also pays landowners $1,000 for temporary easements to access their properties while the projects are being installed.
Between the lines: Polk's program is part of an initiative with the Iowa Agriculture Water Alliance and the Iowa Department of Agriculture & Land Stewardship.
Before the program, the county typically assisted with just a few projects a year, John Swanson, Polk's water resources supervisor, tells Axios.
The latest: The batch model is expanding with projects ongoing or planned in at least nine other counties, Don McDowell, a spokesperson for the state's agriculture department, tells Axios.
Plus, Polk County is expanding the batch concept this year to build rural wetlands — projects that are generally larger and more expensive and complicated than buffers, Swanson says.
Worthy of your time: The Confluence for Watershed Leaders — a national advocacy group — recently highlighted Polk's efforts.
What we're watching: Polk County is also assisting in urban wetlands, including agreements approved last month for a 30-acre project in an undevelopable area of Ankeny.
A new career is waiting for you
2. High school graduation declines
Iowa's four-year high school graduation rates continue to slightly decline from pre-pandemic levels, but remain high in comparison to the rest of the country's.
Driving the news: The class of 2022 graduated at a rate of 89.9%, according to newly released data from the Iowa Department of Education.
By the numbers: Graduation rates were 91.6% in 2019, 91.8% in 2020 and 90.2% in 2021.
Around 3% of students dropped out, totaling 4,698 high schoolers.
This year's rate is still higher than 89.3% from a decade ago.
The big picture: Neighboring states Illinois, Missouri, Nebraska and South Dakota all reported rates ranging from 82.2 to 89.7%.
Between the lines: Students in the class of 2022 were 10th graders when the pandemic started and classes became virtual.
3. The Ear: News that doesn't fall snort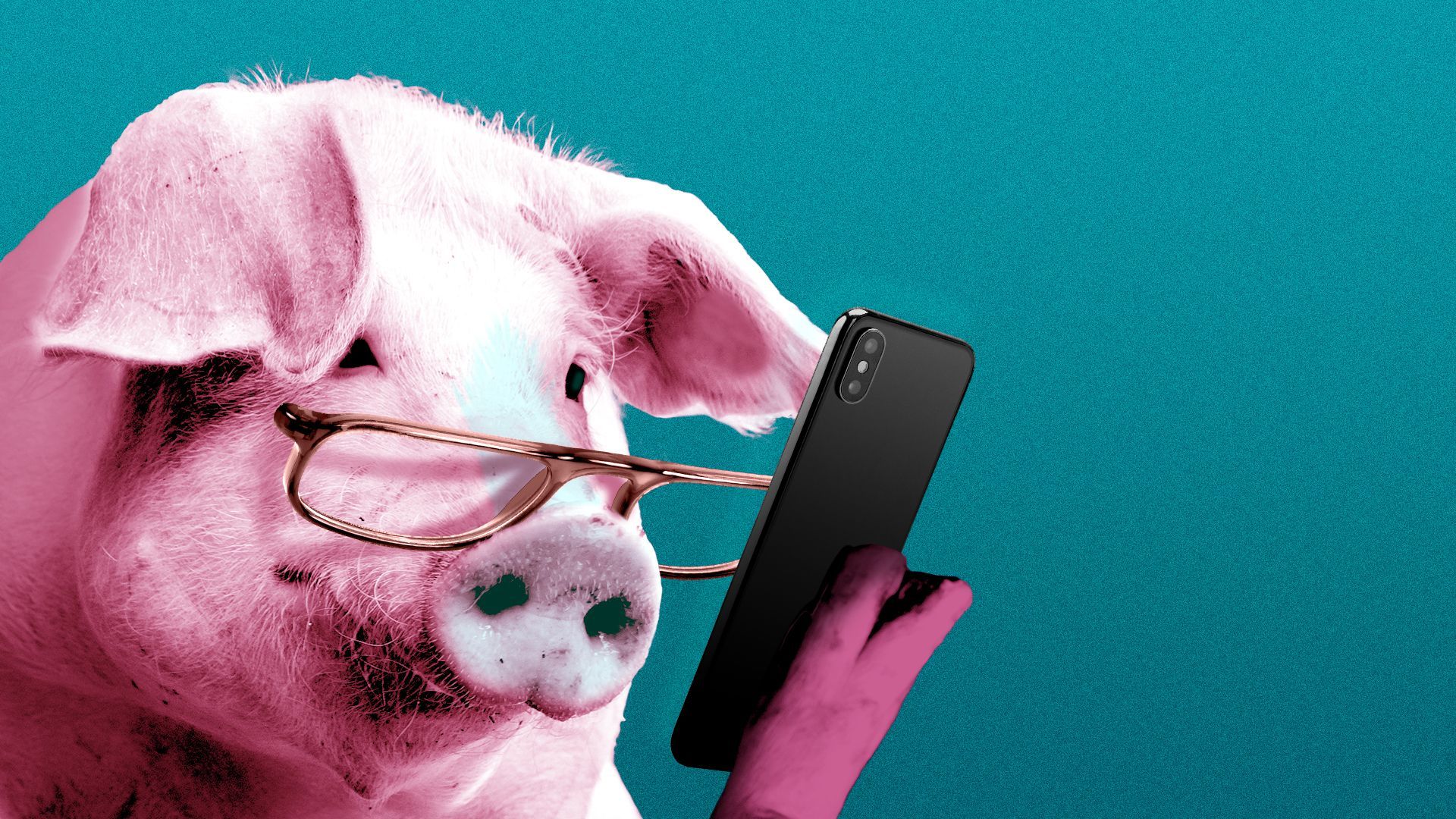 🐓 As spring migration returns, a backyard flock in Iowa is reporting bird flu. (Des Moines Register)
🇺🇸 Vice President Kamala Harris visits Des Moines for the first time today since taking office to speak with local activists about abortion rights. (KCCI)
🤑 A Mega Millions ticket purchased at the QuikTrip off SE 14th Street is a $1 million winner. (Des Moines Register)
🍀 Set aside the Guinness and try one of these creative St. Patrick's Day drinks this weekend. (dsm Magazine)
🏀 East High School's basketball coach has resigned after being placed on administrative leave. (KCCI)
4. Caitlin Clark's newest appearance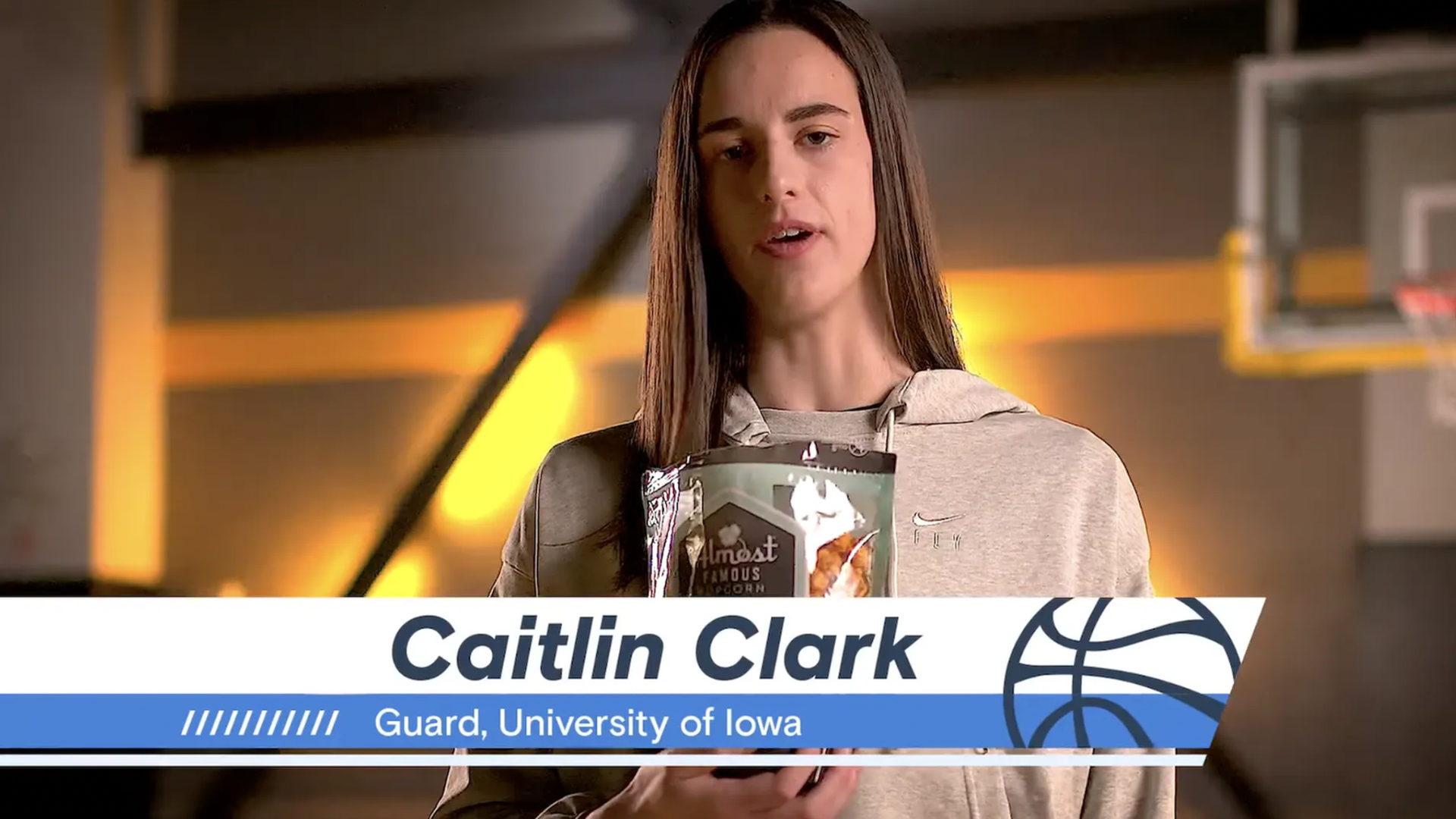 Iowa women's basketball star Caitlin Clark stars in a new NIL ad from Goldman Sachs 10,000 Small Businesses that calls for the modernization of the Small Business Administration, writes Axios' Erica Pandey.
Why it matters: NILs are expanding. This campaign is believed to be the first time they've been used to advocate for federal policy.
In the ad, Clark calls herself a "superfan" of Almost Famous Popcorn in Cedar Rapids.
Stat to go: The last time the SBA was reauthorized by Congress Clark wasn't born.
Q: What do pandas wear when they're robbing a bank?
A: A pan-dana.
Today's newsletter was edited by Everett Cook and copy edited by Lucia Maher.