Axios Des Moines
March 15, 2023
🏀 It's Wednesday and NCAA Open Practice Day at Wells Fargo Arena.
See each team that's competing in DSM for free.
😎 Weather: Cloudy with a high near 55°. (Get outside!)
Today's Smart Brevity™ count is 947 words, a 3.5-minute read.
1 big thing: Rising food insecurity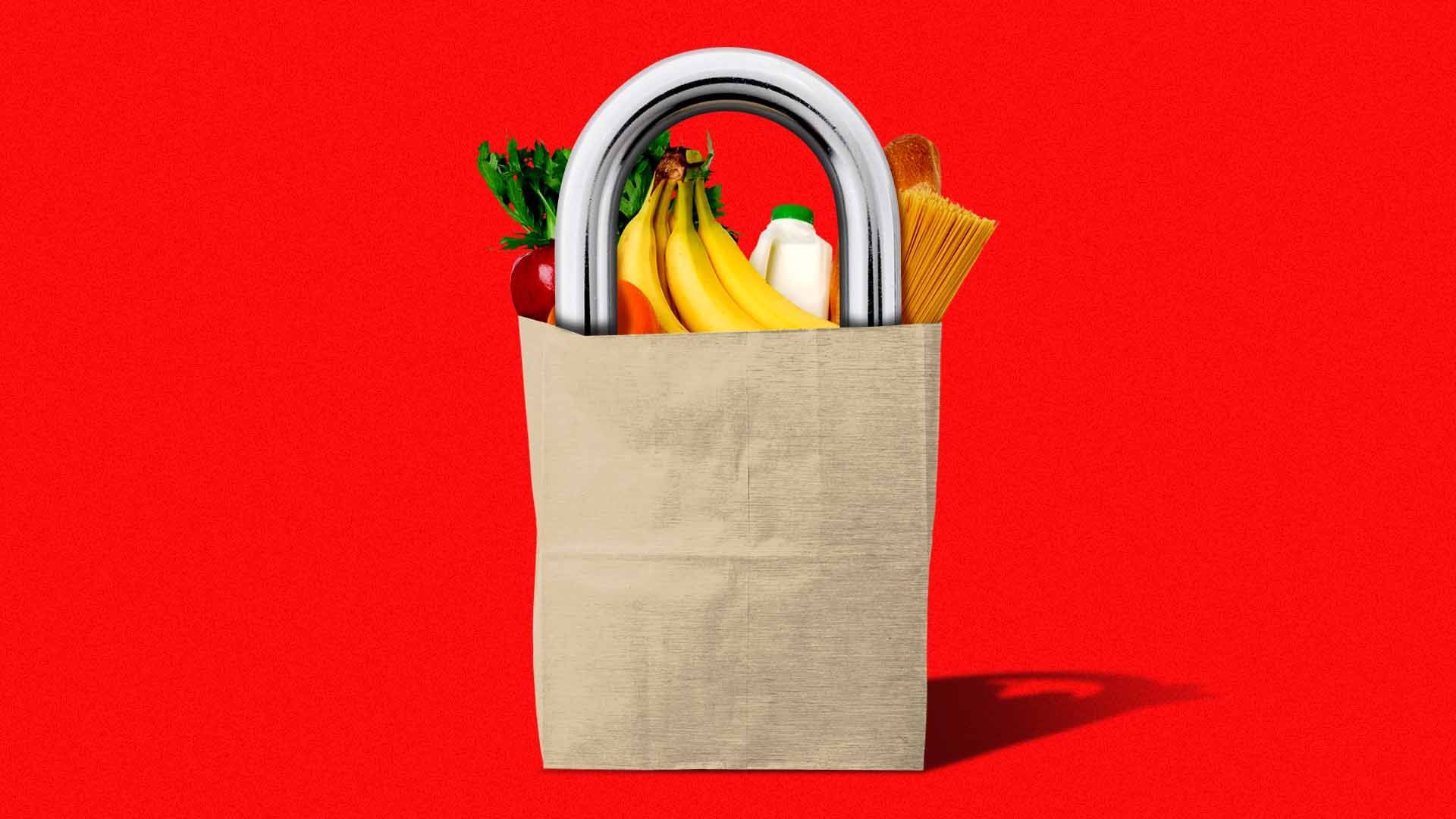 It's been nearly a year since Iowa ended its additional SNAP benefits, but local nonprofits say food insecurity has only worsened in the metro area.
Driving the news: Visits to Des Moines Area Religious Council food pantries have been nearing peak pre-pandemic levels since January and the trend is expected to continue, spokesperson Blake Willadsen tells Axios.
1,614 individuals visited the pantries Jan. 3 — the highest single-day number for the food nonprofit in history.
State of play: At the beginning of the pandemic, Iowa households on SNAP received a monthly average of around $200 in additional benefits.
Even prior to that, food pantry visits were increasing year-over-year as families dealt with rising costs of living, Willadsen says.
Yes, but: In an effort to add more employees into the workforce, Iowa chose to leave the program early, ending the additional dollars in April 2022.
That led to spikes in food assistance at pantries like DMARC. One in six Des Moines residents went to a DMARC pantry in 2022.
What's next: The demand isn't expected to slow down with inflation, while new SNAP-related bills in the Legislature could create more difficulties for recipients, says Luke Elzinga of DMARC.
The Iowa House and Senate are both considering SNAP-related bills that would create more restrictions on who can qualify for food assistance, Elzinga tells Axios.
Both bills contain a $15,000 asset limit with exemptions for vehicles.
They would also require real-time eligibility verification, which requires recipients fill out paperwork within a 10-day notice if there's an employment change.
What they're saying: "This just adds more administrative hurdles that folks would potentially need to jump through," Elzinga says.
The big picture: Additional SNAP benefits ended in most states at the end of last month.
2. Iowa's newest ed director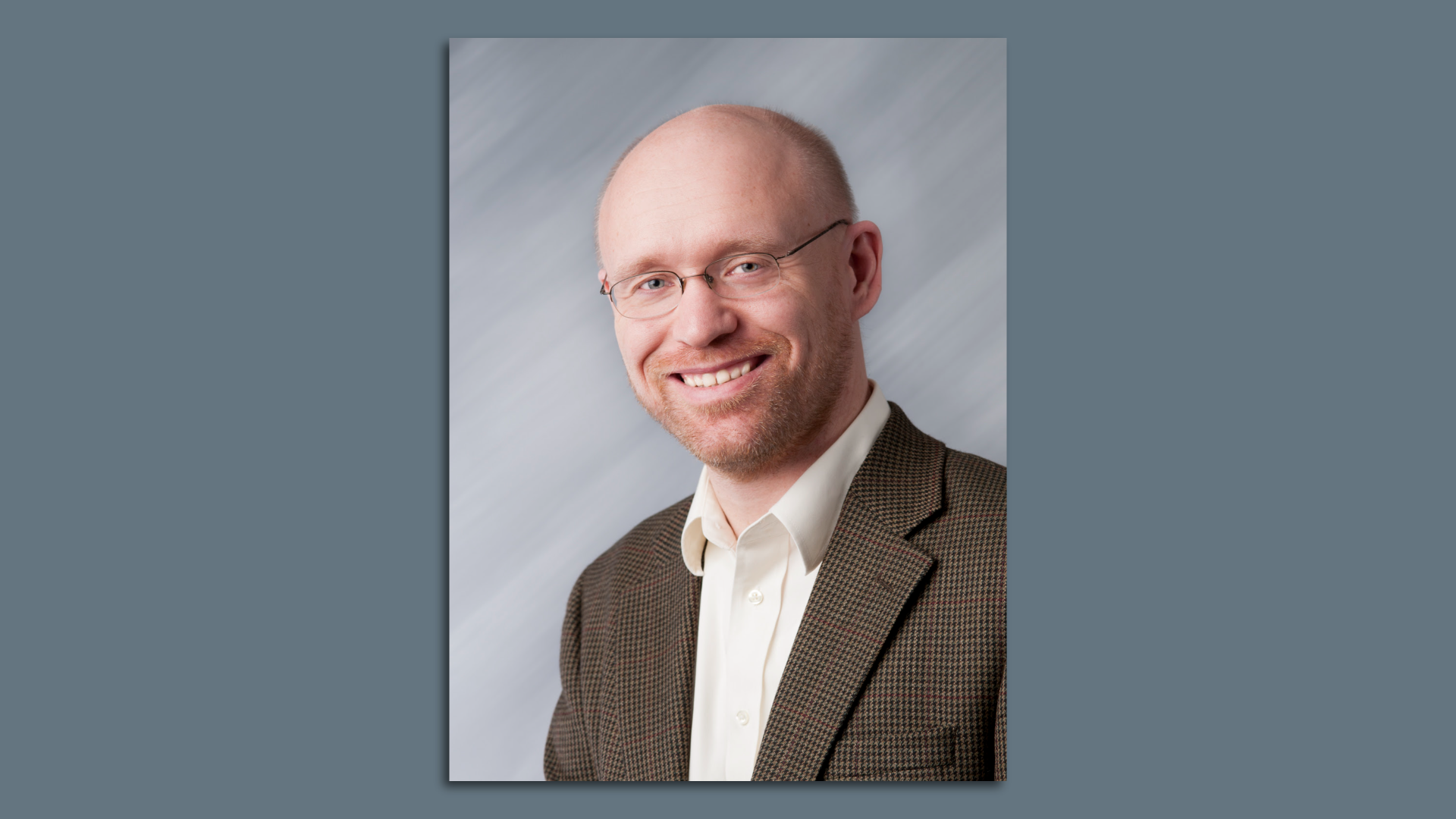 Chad Aldis, Iowa's new education director, starts his job today.
Driving the news: Aldis is joining Gov. Kim Reynolds' administration with a history of support for private school choice and working for charter schools.
Why it matters: Reynolds' priority and political messaging this year has heavily centered around "school choice."
She signed into law a new scholarship program that allows families to use their public school allocations to attend private schools, for example.
State of play: Aldis' most recent position was at Thomas B. Fordham Institute, a conservative think tank in Ohio, where he testified in support of creating a private school voucher system in the state.
Prior to that, he worked as executive director for School Choice Ohio, as well as the Walton Family Foundation.
Flashback: Former education director Ann Lebo announced she is stepping down this month after serving in her role since March 2020 to "explore other opportunities."
Between the lines: Aldis has no experience teaching or working as a school administrator.
Lebo has doctorate degrees in education administration and taught English for 17 years, according to the Gazette.
3. Garden donor offers another, uncommon palm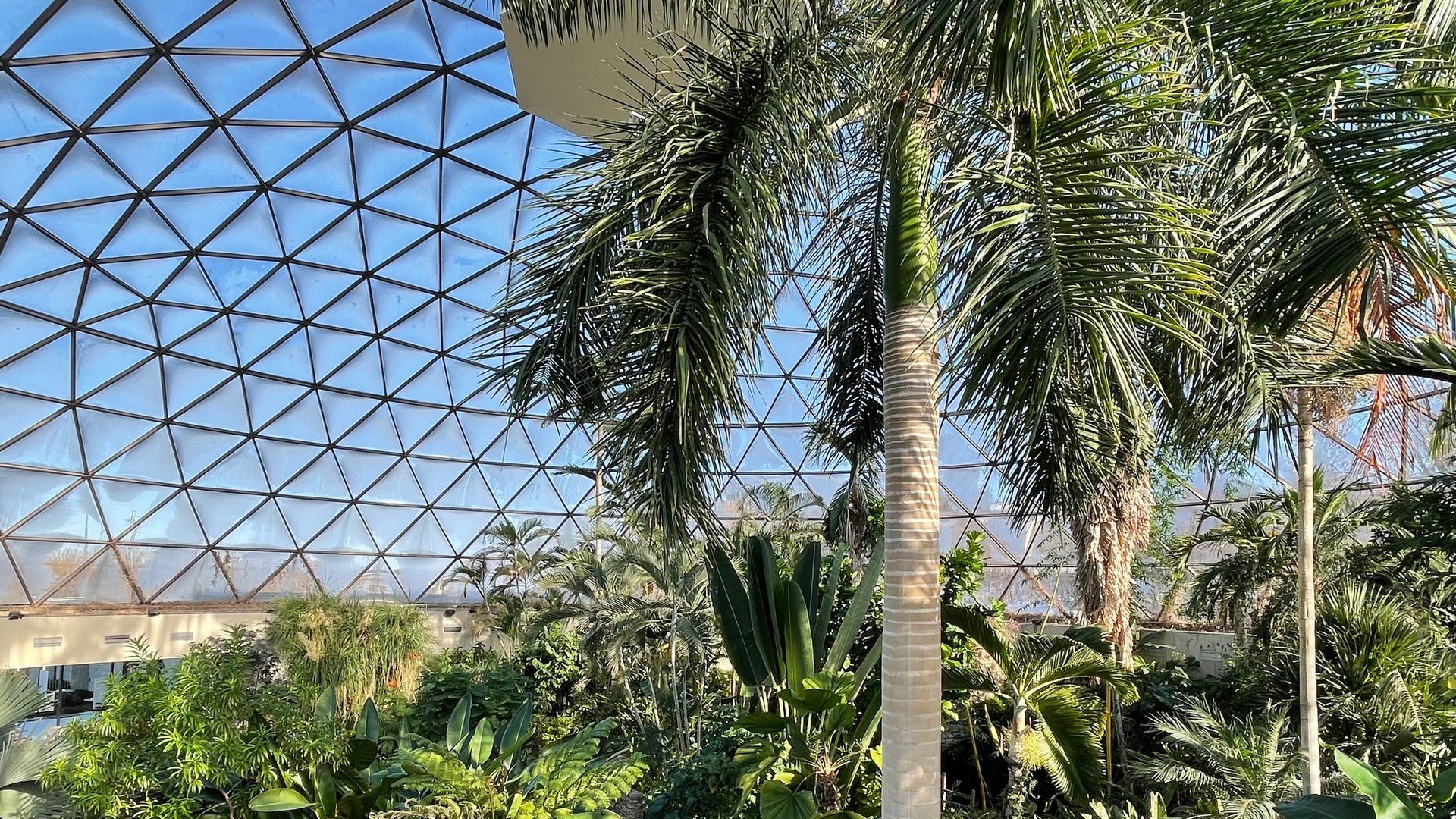 The 70-foot Cuban royal palm at the Greater Des Moines Botanical Garden that's being chopped down next week might have a natural replacement.
Why it matters: The palm was donated in 2009 by Ron Allen after it outgrew his Iowa City house. He is now growing a Johannes palm, a species that Garden officials believe is uncommon and might accept as a donation later this year.
This variety isn't expected to outgrow the dome and would be located in a different spot, spokesperson Maggie Conner tells Axios.
Catch up fast: Garden staffers are removing the Cuban palm because its fronds have reached the top of the dome and could apply enough pressure to damage panels and risk guest safety.
Allen offered the new donation after reading our story on Monday.
Flashback: Allen started the Cuban palm from a seed he found in 2005 along a sidewalk in Boca Raton, Florida, he tells Axios.
The plant outgrew his home by 2009, when he donated it to the garden.
Of note: Sunday is the last day to see the Cuban palm.
The garden is open Tuesday-Sunday, 10am-5pm; and 6-10pm Fridays through March for Dome After Dark.
General adult admission: $10.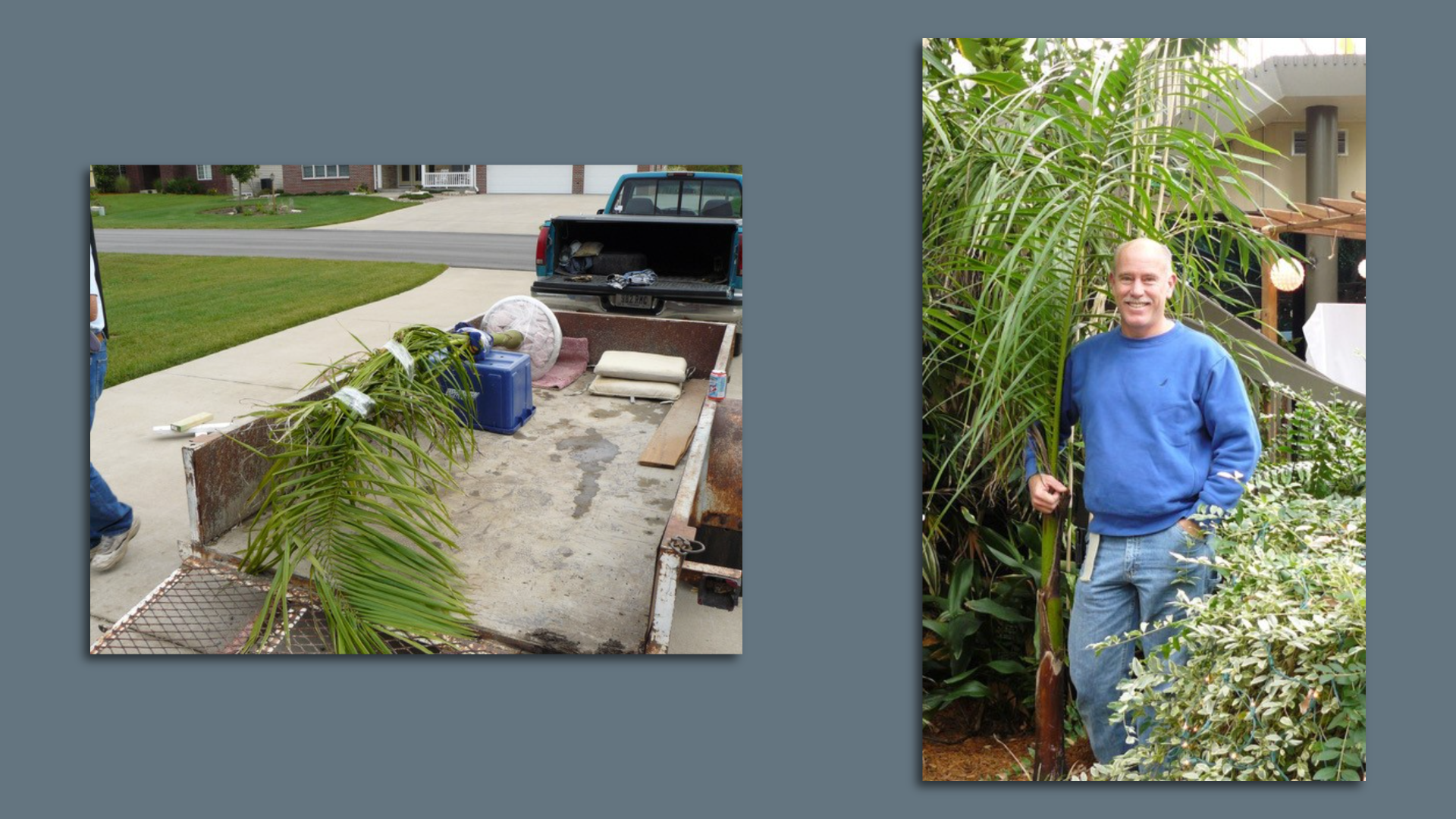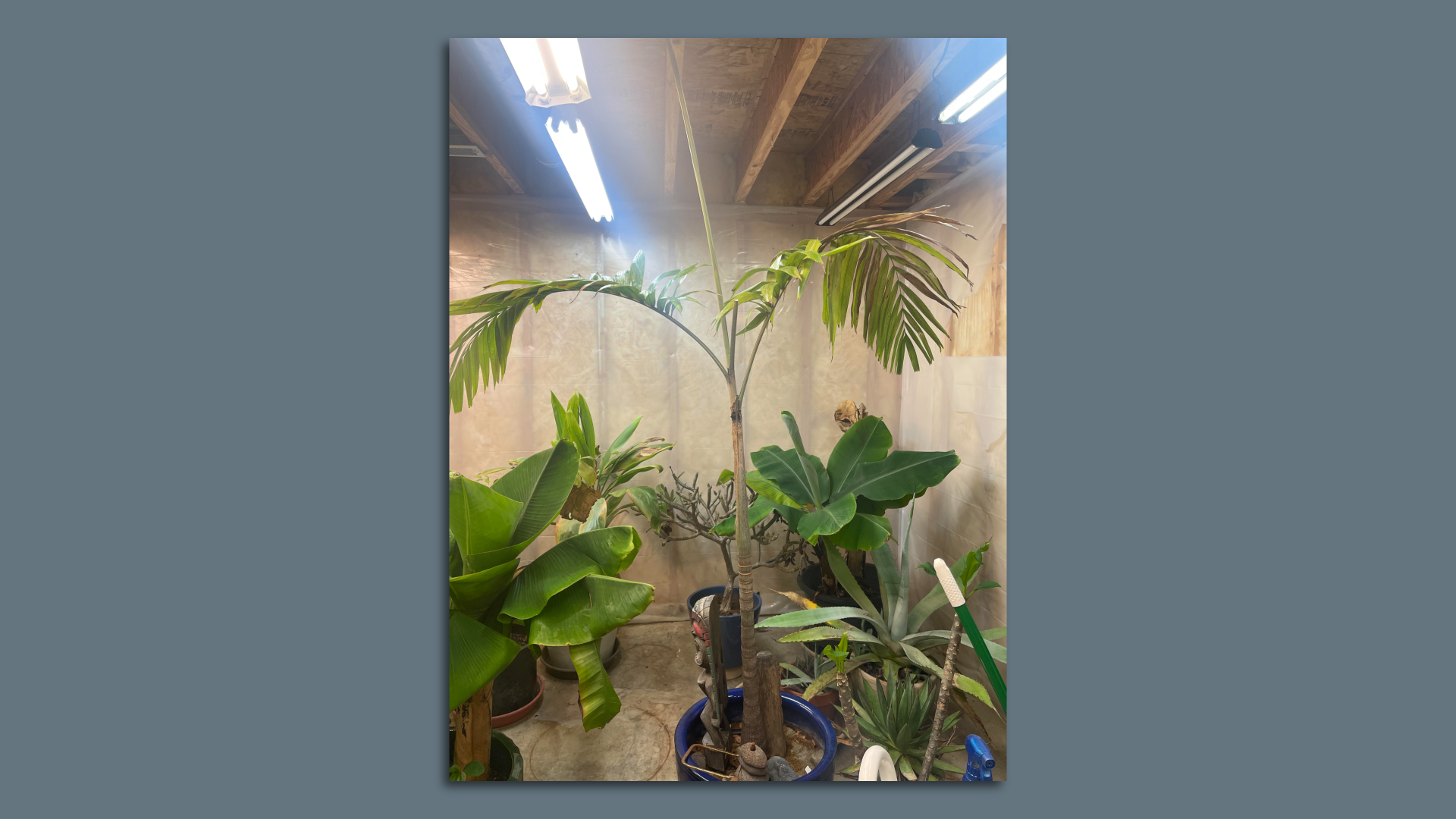 4. The Ear: Growing only happens when it's raining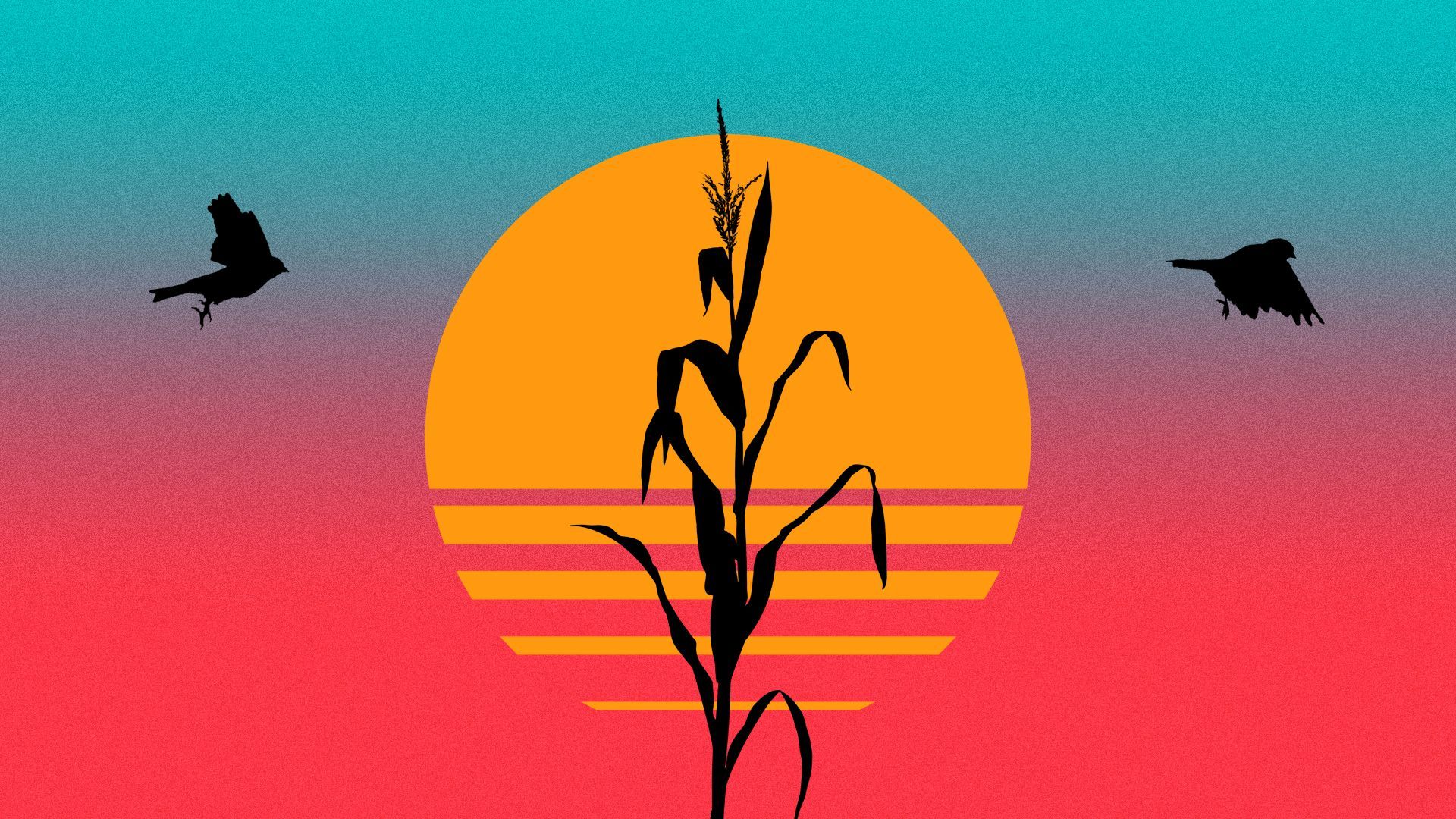 ✈️ A flight was delayed at the DSM International Airport yesterday due to an unruly passenger who was removed from a plane. (KCCI)
A Norwalk woman and her father admitted to placing her baby alive in a trash bag before they disposed of the body in a ditch, according to court records. They are charged with murder. (WHO-13)
🩺 Public school nurse positions could be eliminated under a bill advancing in the Iowa legislature. (Iowa Capital Dispatch)
An Iowa family is warning others against taking kratom, a legal herb supplement, after they say their son died from it. (KCCI)
🏫 The Iowa Board of Regents announced all diversity programs at the state's universities will be under review and no new DEI programs will be allowed during that time. (The Gazette)
⭐️ Today's headline maker: Susan Collister of DSM.
5. 💡 1 bright thing to go: Courthouse lighting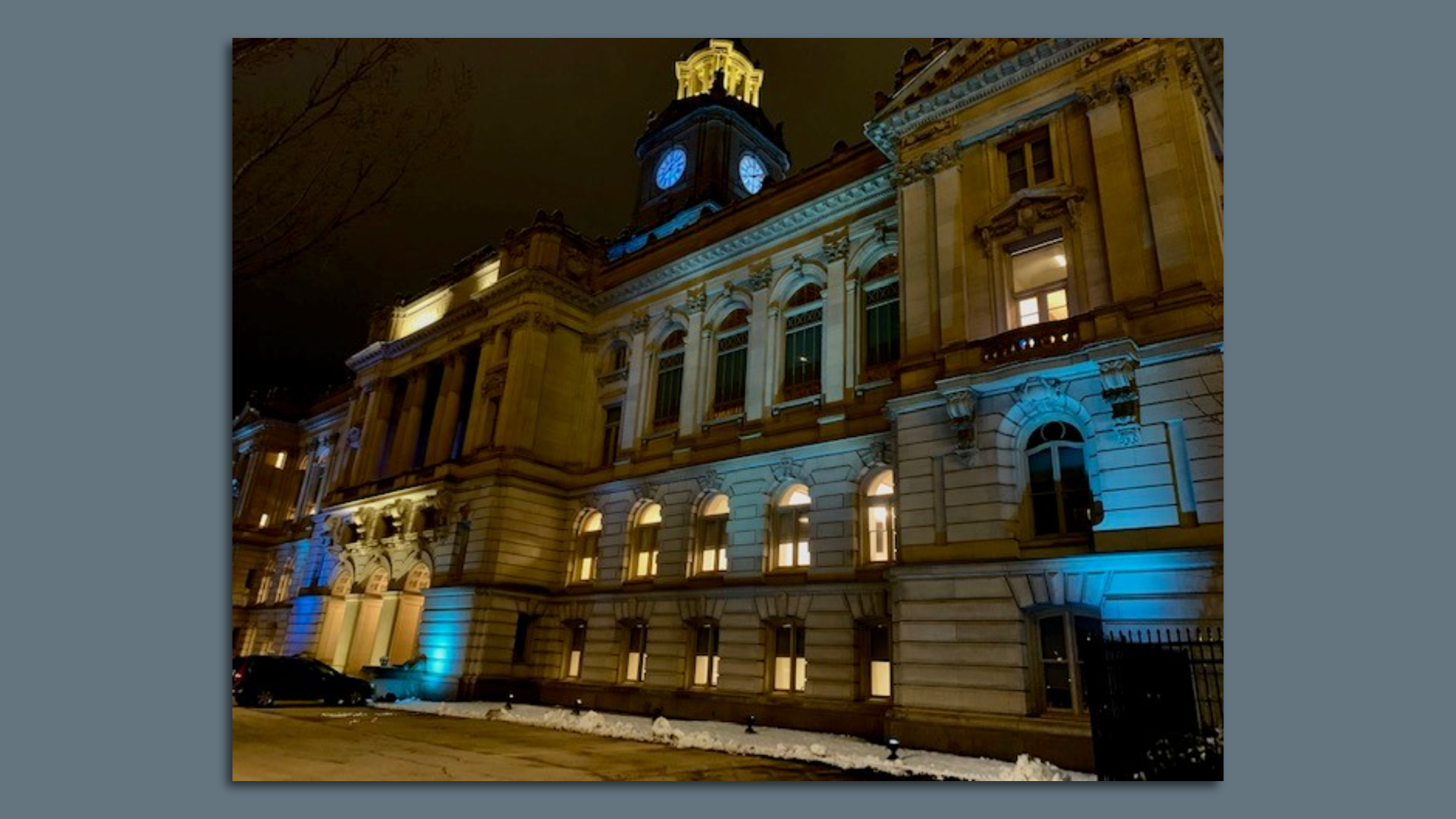 A courthouse lighting policy is being drafted, Polk County Administrator John Norris tells Axios.
Why it matters: It'll set use guidelines for the multi-colored LED lights recently added to the building as part of a larger renovation.
😿 Spoiler alert: Colors celebrating your cat's birthday probably won't get approved.
The lighting is intended to promote civic institutions, holidays, public events or causes of community significance.
Applications will likely be limited to businesses and nonprofit groups.
Of note: The county's policy will be similar to one used by DSM to light some of our iconic bridges and the Gray's Lake Park tunnel.
🍀 Our thought bubble: Set them puppies to flashing green all March for St. Patrick's 's Day.
🧊 Comedian Fortune Feimster added a second show at DSM's Hoyt Sherman Place theater on July 8 after her first one sold out except for single seats.
She "got iced" in DSM about a decade ago and has joked that she's nervous to return.
Today's newsletter was edited by Everett Cook and copy edited by Lucia Maher.