Axios Des Moines
May 19, 2021
🐫 Howdy, Des Moines, it's Wednesday.
⛈ Again, more storms. Highs in the mid 70s.
Situational awareness: Attendance limitations for this week's High School State Track & Field Championships at Drake Stadium were lifted yesterday after organizers reassessed recent CDC guidance.
The decision came after Gov. Kim Reynolds said in a letter to Drake University earlier this month that the 33% attendance cap to the outdoor activity "defies all logic."
Today's Smart Brevity count is 921 words, a 3.5-minute read.
1 big thing: Where police live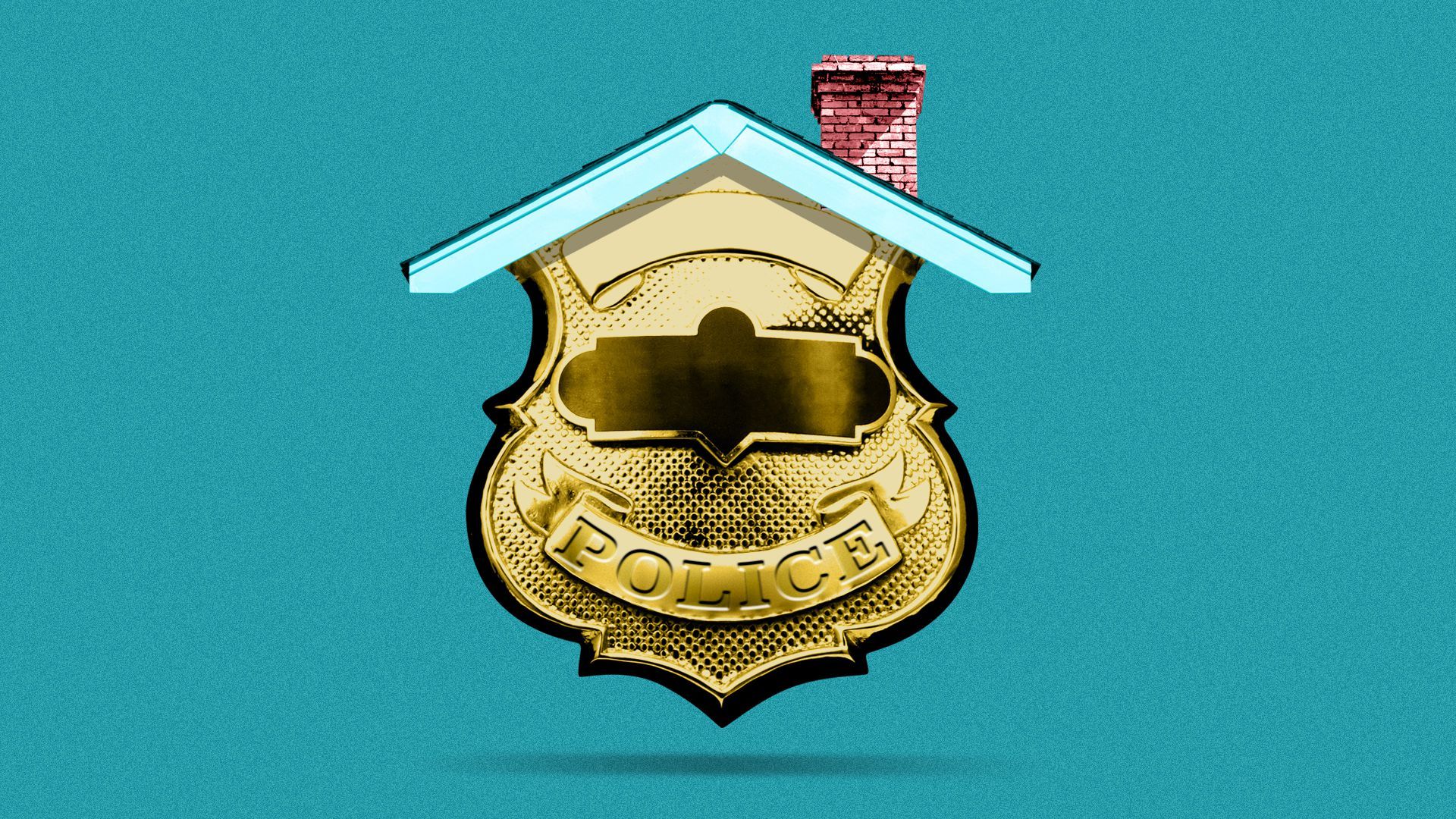 Less than 20% of DSM's police (65 of 357) live in the city, according to data Axios obtained through a records request.
The rest are sprinkled among 48 cities in multiple counties, with the most in Ankeny, West Des Moines and Norwalk.
Why it matters: Some civil rights advocates argue that more officers living outside the city they serve leads to disproportionate arrest rates.
If officers aren't part of the community, they're less likely to understand it. That can negatively impact trust-building within communities of color, some advocates say.
Yes, but: Not everyone agrees. A USA Today review last year found "no evidence" that officer residency matters.
What they're saying: DMPD gives officer applicants who live in the city a 5% preference point bonus, which can help them land a job ahead of another equally qualified candidate who lives elsewhere.
But that hasn't had any significant effect on the overall officer residency percentages, James Wells, DSM's HR director, told Jason.
The big picture: About 60% of officers in the nation's 75 largest cities live outside city limits, according to a 2014 analysis by FiveThirtyEight.
The intrigue: We also asked three of our largest suburbs for the same data. Two — Ankeny and West Des Moines — wouldn't give us the breakdown, citing privacy issues. (We did not request officer names or specific addresses.)
In Urbandale, about 20% of officers live in the city.
What's next: Joe Henry, a civil rights advocate who also served on the city's Civil Service Commission, is pushing Des Moines to take additional steps, such as offering financial incentives to resident officers.
City spokesman Al Setka told Jason there are ongoing discussions about such incentives.
2. The wedding boom is here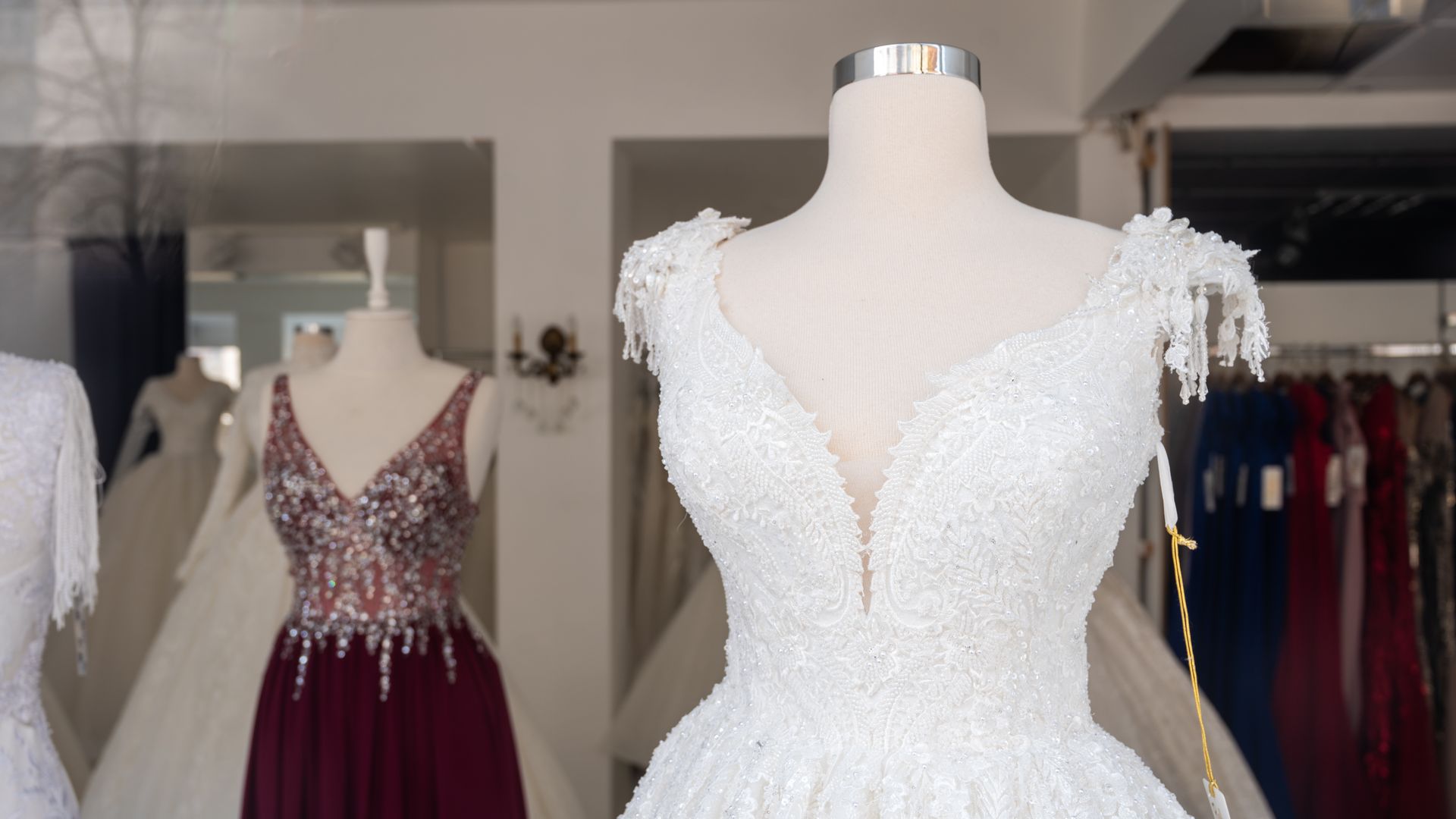 Going to the chapel and we're ... going to get married, maybe, at some point.
The state of play: A lot of 2020 weddings were rescheduled for 2021, taking up coveted Saturday spots at venues.
But the pandemic didn't halt engagements, and now those couples are struggling to find open venues, caterers and DJs for their special day.
The result: Couples are booking out into 2022 or they're choosing Friday and Sunday wedding days instead, Kristen Meyers, owner of Party On Des Moines, told Linh.
Smaller weddings are also a thing of the past as venues lift capacity restrictions. Expect to see 200+ guests again.
A local upside: Prior to the pandemic, Meyers said venues struggled to book out Saturdays due to Des Moines' oversaturated market.
Be smart: Flexibility is key, especially if there's a particular venue you want. And expect a backlog of weddings for the next couple of years, Meyers said.
3. Possible Fareway solutions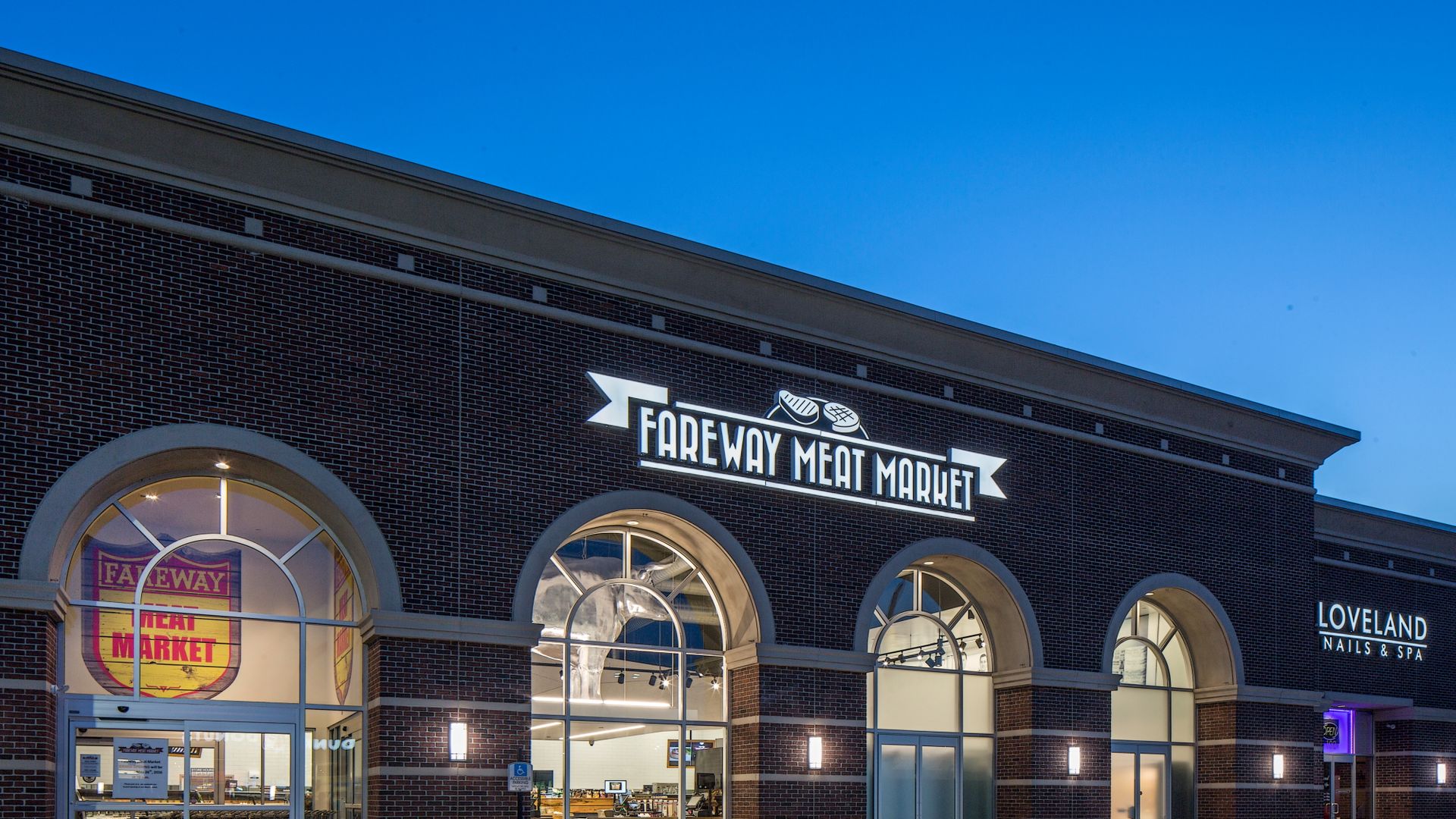 The DSM City Council will further consider Fareway's proposed meat market in Beaverdale next week. It's caused a stir among neighbors, so we're highlighting possible solutions to a few of the objections raised.
Why it matters: Redevelopment is important, but so are our neighborhoods. Potential problems could be minimized with the right fixes.
Catch up fast: Fareway's proposal would redevelop the former U.S. Bank site at the corner of Beaver and Urbandale avenues into a stand-alone meat market.
The plan calls for removing one of the neighborhood's brick homes and rezoning to allow for parking.
DSM's Plan and Zoning Commission rejected the zoning request, saying the proposal didn't adhere to the city's land use plan.
The City Council unanimously sided against P&Z, directing city staff during a meeting last week to make the project work.
Here are some of the red flags people have raised:
Traffic: Much of the concern is linked with traffic entering the store parking lot off 41st Place, a residential street that runs behind the site.
A possible solution: What if there wasn't access to the parking lot from 41st Place?
P&Z member Greg Jones suggested the idea during a meeting in April, but he acknowledged it could be an inconvenience for drivers.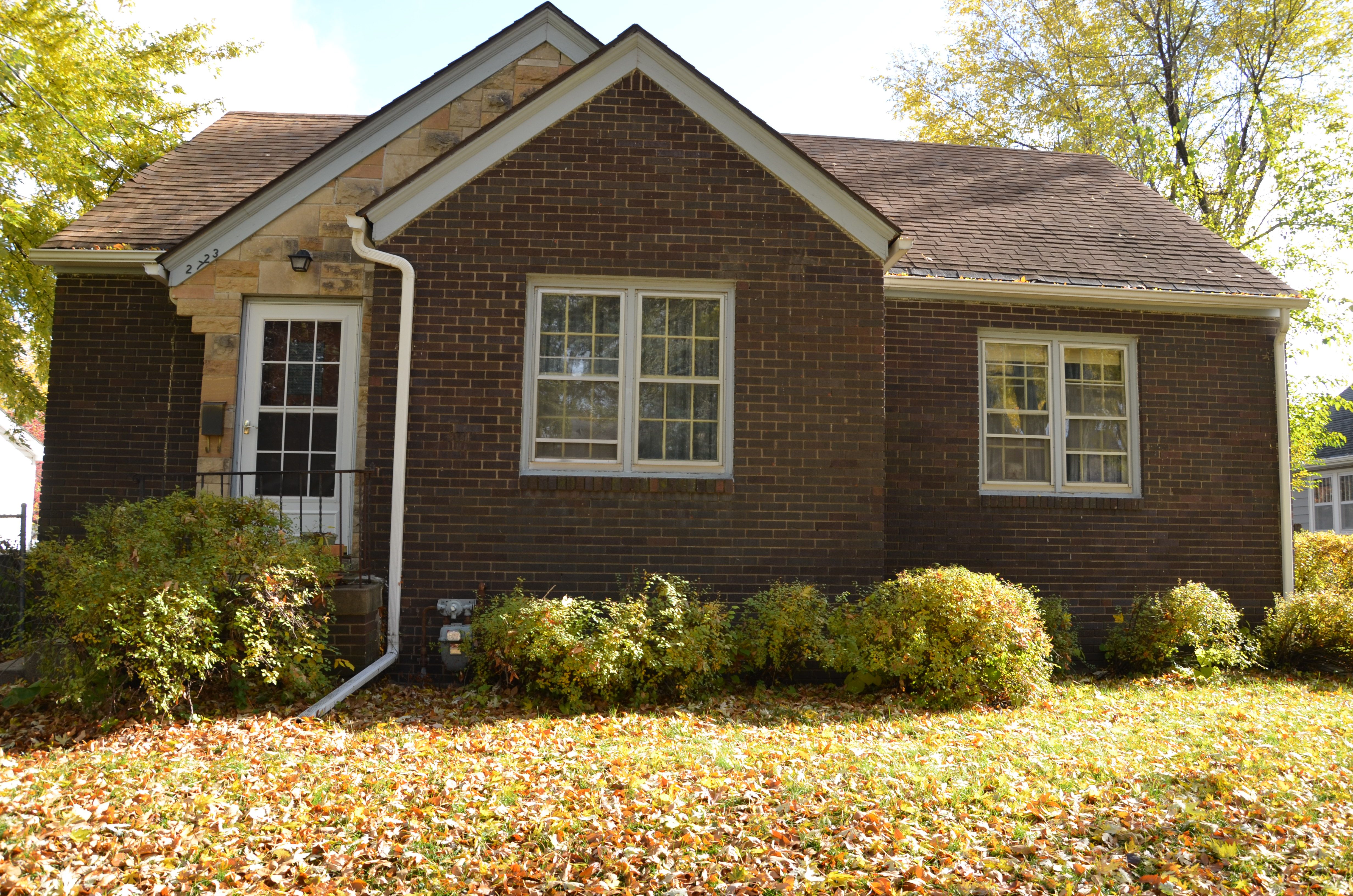 Brick house: Some neighbors are concerned that Fareway's plans to remove a home off 41st Place will negatively impact the area's character.
A possible solution: Move the home to a nearby vacant lot.
Fareway "is exhausting all available options" to preserve the home, spokesperson Emily Toribio told Jason.
What's next: City staff will make official recommendations before the City Council on Monday. The meeting starts at 4:30pm.
Construction could begin as early as summer with a spring 2022 opening.
4. Iowa's early herd immunity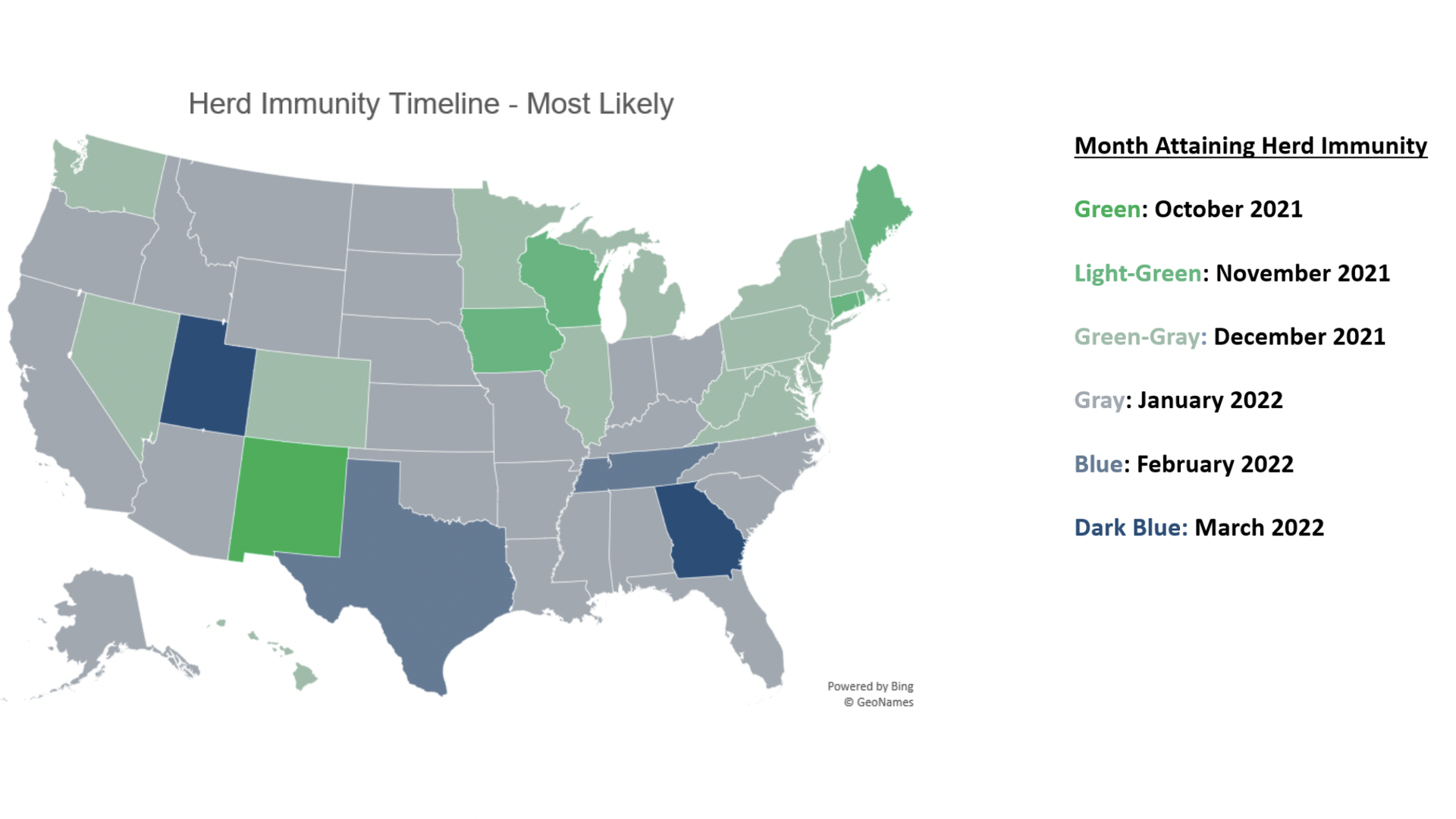 Iowa is one of four states that may reach herd immunity as early as November, according to an analysis by labor data analytics company Chmura.
The state of play: 80% is the threshold for herd immunity. We're one step closer to that as children ages 12 to 15 became eligible for vaccinations this month.
41% of Iowans are fully vaccinated, putting the state near the middle in U.S. rankings for immunizations, according to the New York Times.
Chmura's forecast takes into account vaccination rates, historical and forecast infection rates, and vaccine hesitancy.
Yes, but: Scientists and medical experts are skeptical about whether herd immunity is even possible, especially as vaccinations dial down and variants become more prevalent.
Instead, the virus will likely become "manageable," according to the Times.
5. Quote du jour: Saving Court Avenue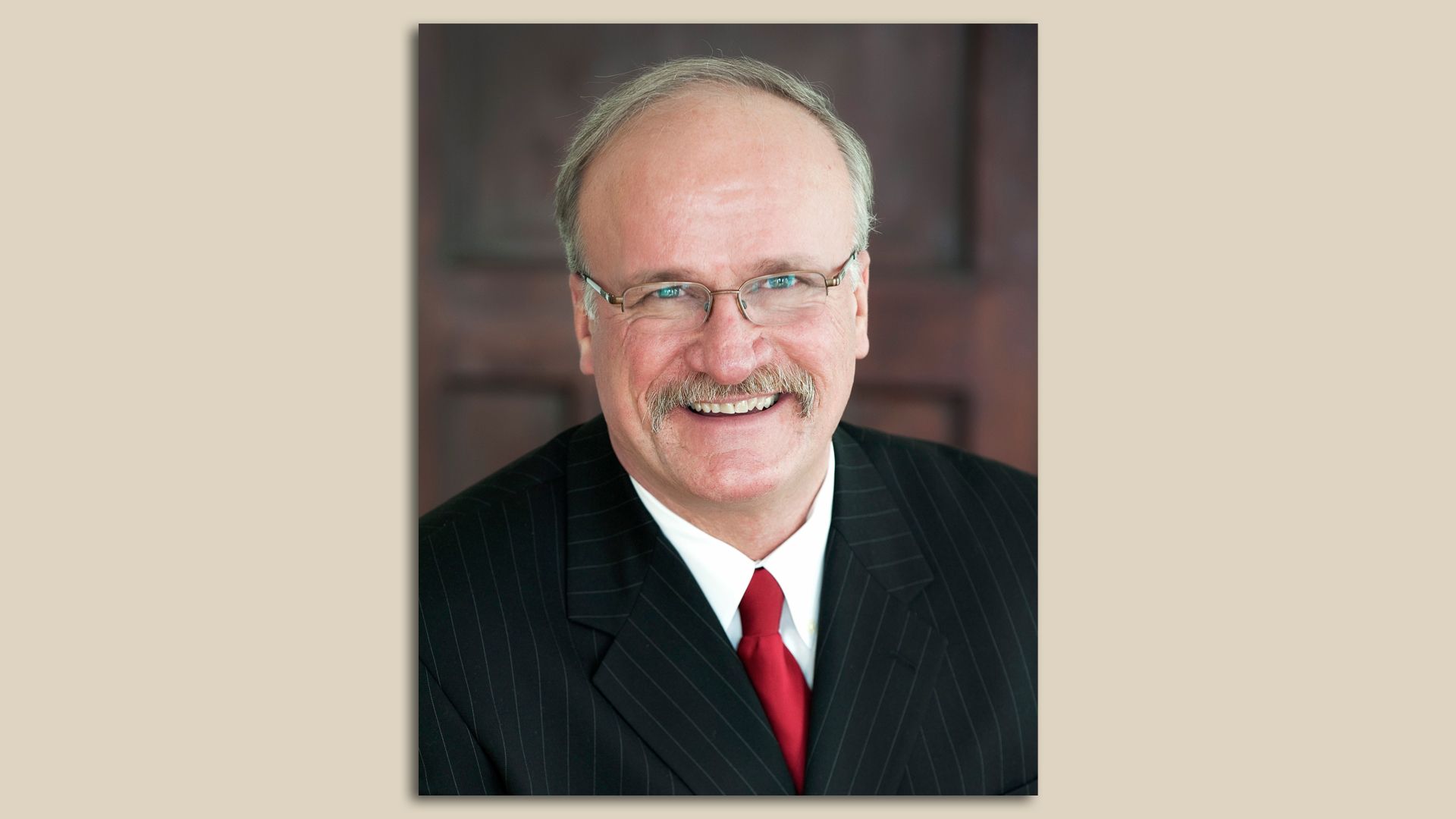 "If we don't do something down there, we risk the possibility of that place becoming a ghost town."
— Polk County Supervisor Tom Hockensmith, on efforts to curb violence in the Court Avenue district during a board meeting yesterday
Portions of the area will be blocked to traffic and open only to pedestrians over 21 from 9pm to 2am on weekends, starting Friday.
🛫 Good news: The EU has just agreed to reopen to vaccinated visitors. So you can start planning your summer vacation!
Thank you for reading.
📈 We now have more than 26,000 subscribers.
📢 DSM businesses can advertise with us locally, inquire here.