Axios Des Moines
January 27, 2023
Hey, Friday. It's going to be cold this weekend but not so bad today.
🎂 Happy birthday to our Axios Des Moines member Sonya Fox!
🚨 Situational awareness: Dotdash Meredith is cutting 274 jobs, or about 7% of its workforce.
It's unclear how many of those jobs are in the metro.
Today's Smart Brevity™ count is 861 words, a 3-minute read.
1 big thing: The metro's priciest home sales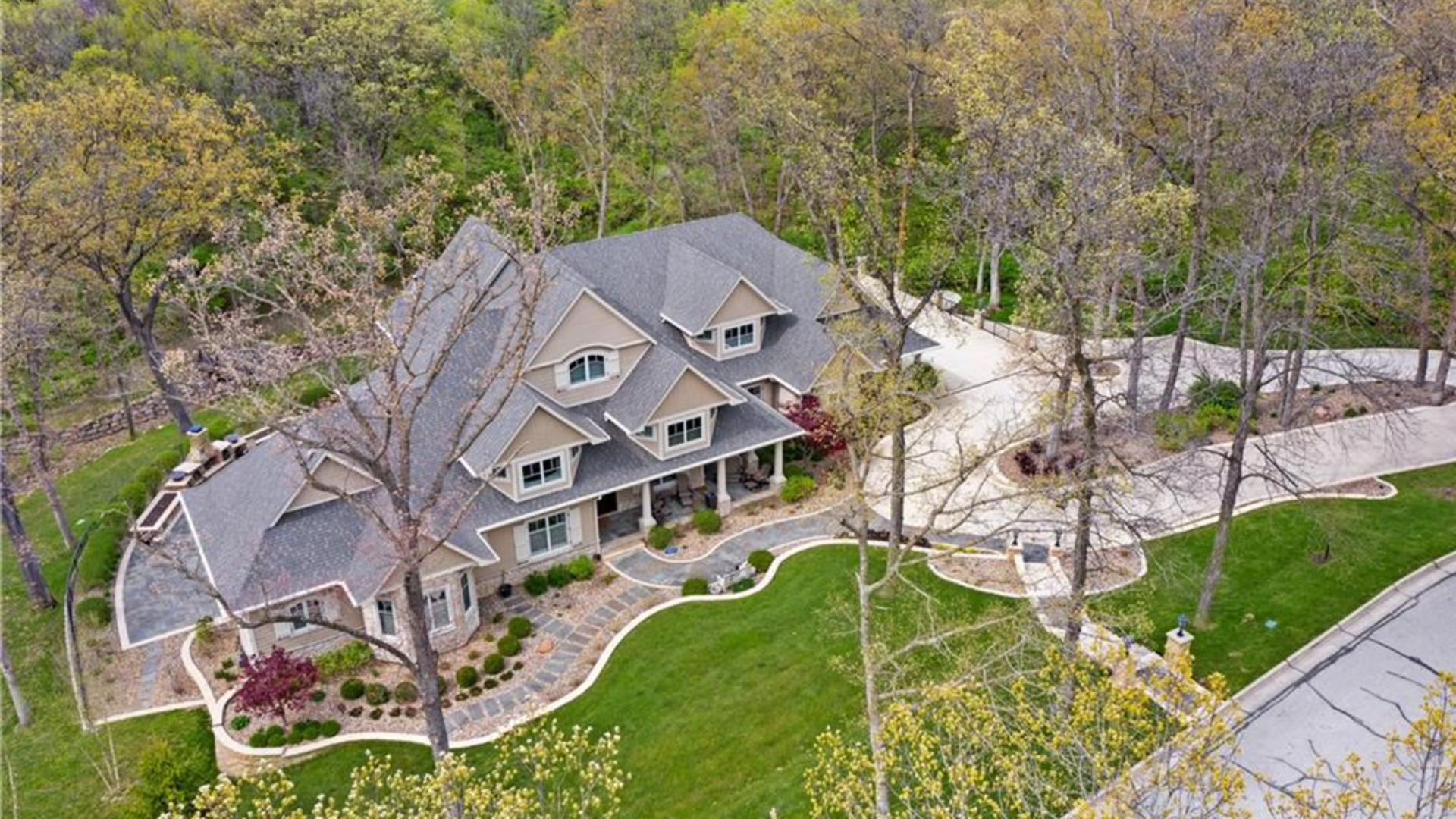 Des Moines metro home pricing finally hit its ceiling in 2022 after several years of spikes.
That's according to a new year-end report published by Les Sulgrove, a local realtor and former president of the Des Moines Area Association of Realtors.
👀 Here's a look at the six most expensive metro homes of 2022 that all sold for at least $1.9 million, according to DMAAR data.
12951 Oak Brook Drive, Urbandale
Six bedrooms, six baths, 4,078 square feet (SF), 4.7 acres
$4,000,000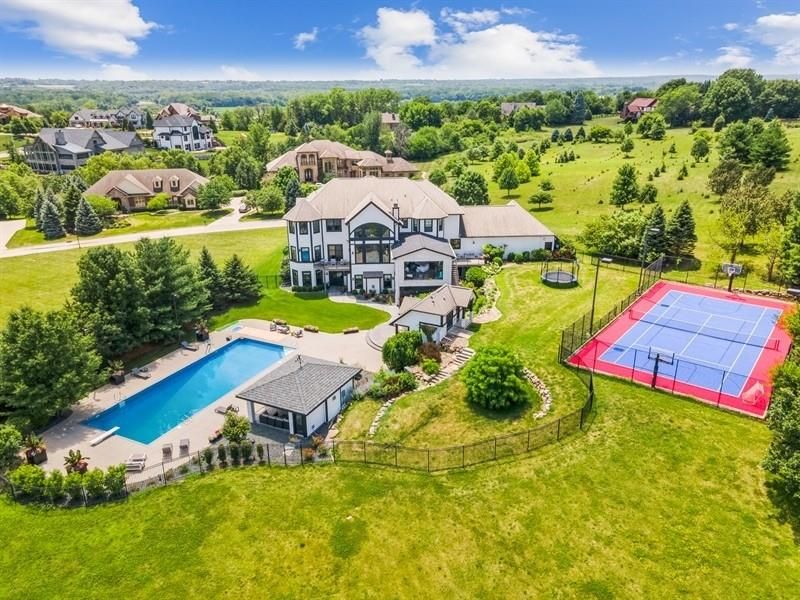 5725 Red Bud Way, WDM
Six bedrooms, eight baths, 5,693 SF, 2 acres
$2,800,000
2. Lawmakers step back from SNAP restrictions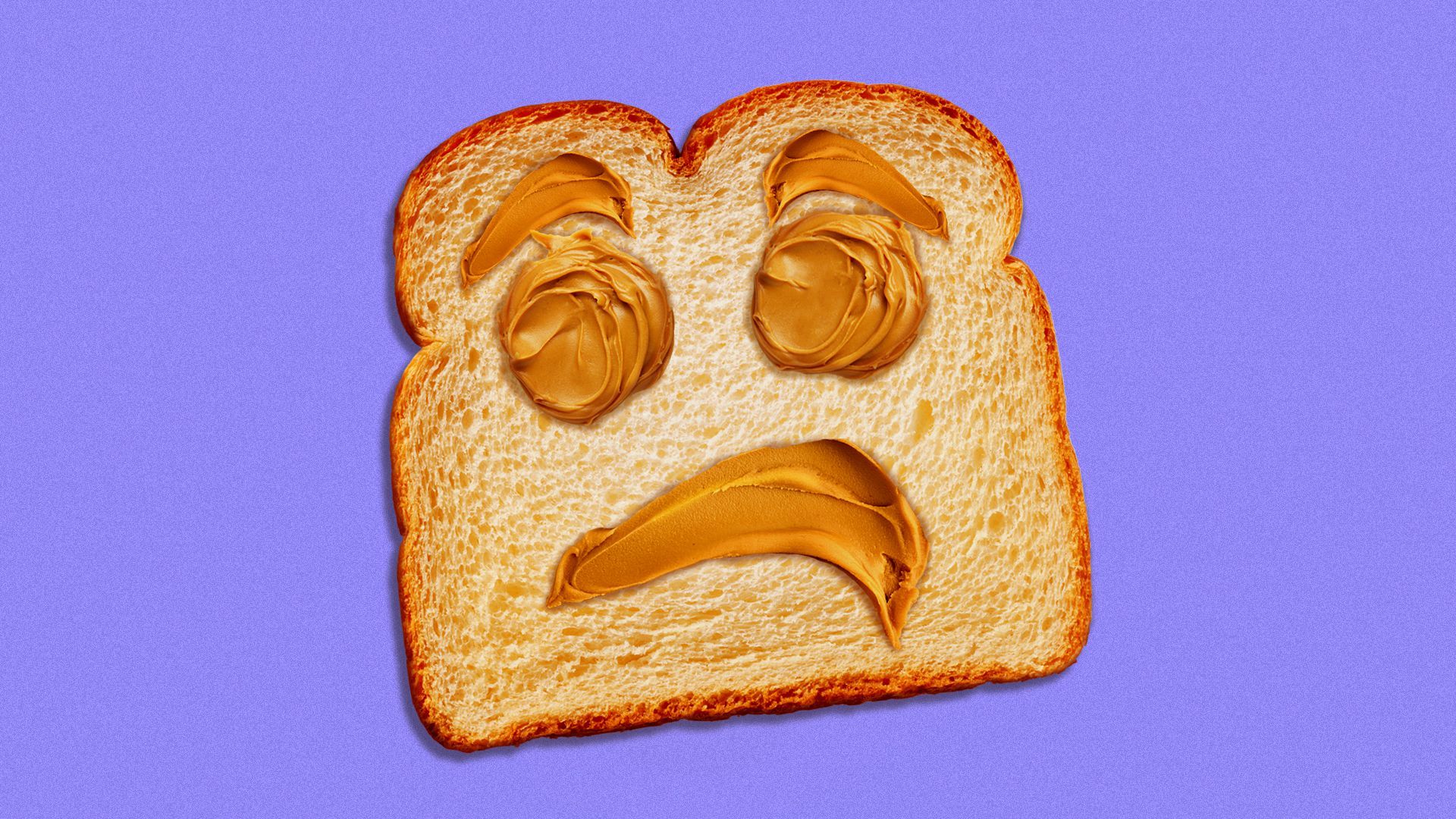 Iowa Republicans say they plan on amending a bill that would have severely restricted what food SNAP recipients could buy at the store.
After a debate yesterday morning, the bill will just restrict candy and non-zero calorie pop purchases, pending USDA approval.
Driving the news: The first draft of House File 3 prompted national outrage due to a section limiting the foods SNAP recipients could purchase to a state-approved WIC list.
WIC, which is meant to be a supplemental aid for women, infants and children, doesn't allow for the purchase of a wide range of basic groceries, such as fresh meat and white bread.
Yes, but: Advocates from food nonprofits say there are still several issues with the bill that could hurt low-income families, including requiring an "asset test" to qualify for SNAP.
The test requires the state to consider a household's bank accounts, vehicles and cash on hand.
What they're saying: Requiring an asset test could create a cliff effect that hurts low-income families trying to save money for a down payment or their kids' college education, said Lina Tucker Reinders of the Iowa Public Health Association, during the meeting.
Working parents could also risk losing SNAP, especially if they're in a rural area and may need two vehicles, said Luke Elzinga of DMARC.
3. Iowa Golf House is happening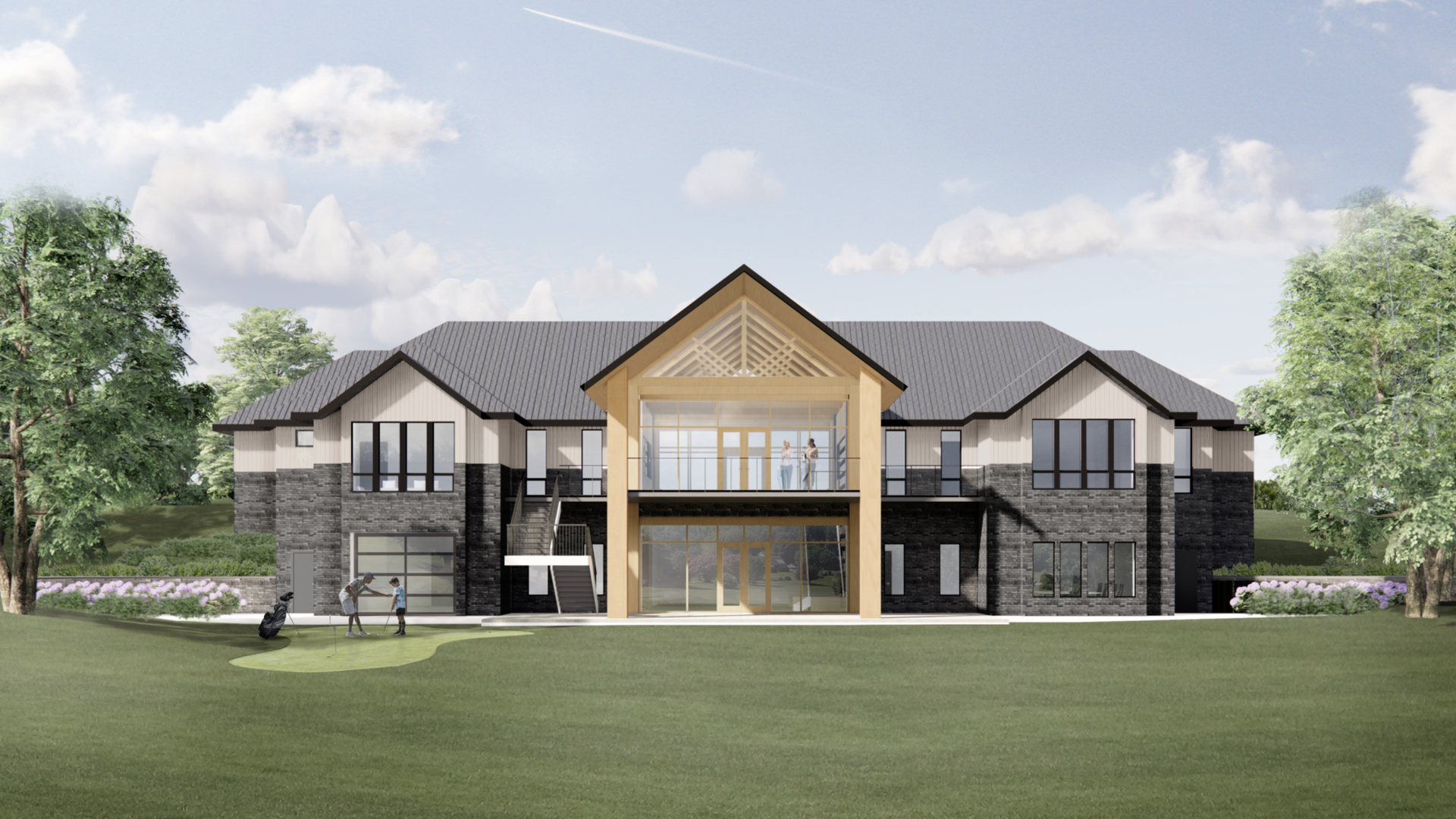 ​​Iowa Golf House fundraising is largely complete and construction will launch this spring, Chat Pitts, CEO of the Iowa Golf Association (IGA), tells Axios.
Details: The $5 million project for a junior golf center and museum will also become the new permanent headquarters for the association and its foundation.
It'll include meeting space for golf groups, a driving simulator and indoor and outdoor putting greens.
Of note: The IGA announced the plans last year following donations of land and money from Michael Coppola, owner of Echo Valley Country Club.
The project is next to the club's Creek Course, roughly two miles south of DSM International Airport.
Driving the news: Des Moines City Council this week approved the final subdivision plat for the nearly three-acre property.
The IGA anticipates the project will be completed by next spring, Pitts says.
4. Your weekend plans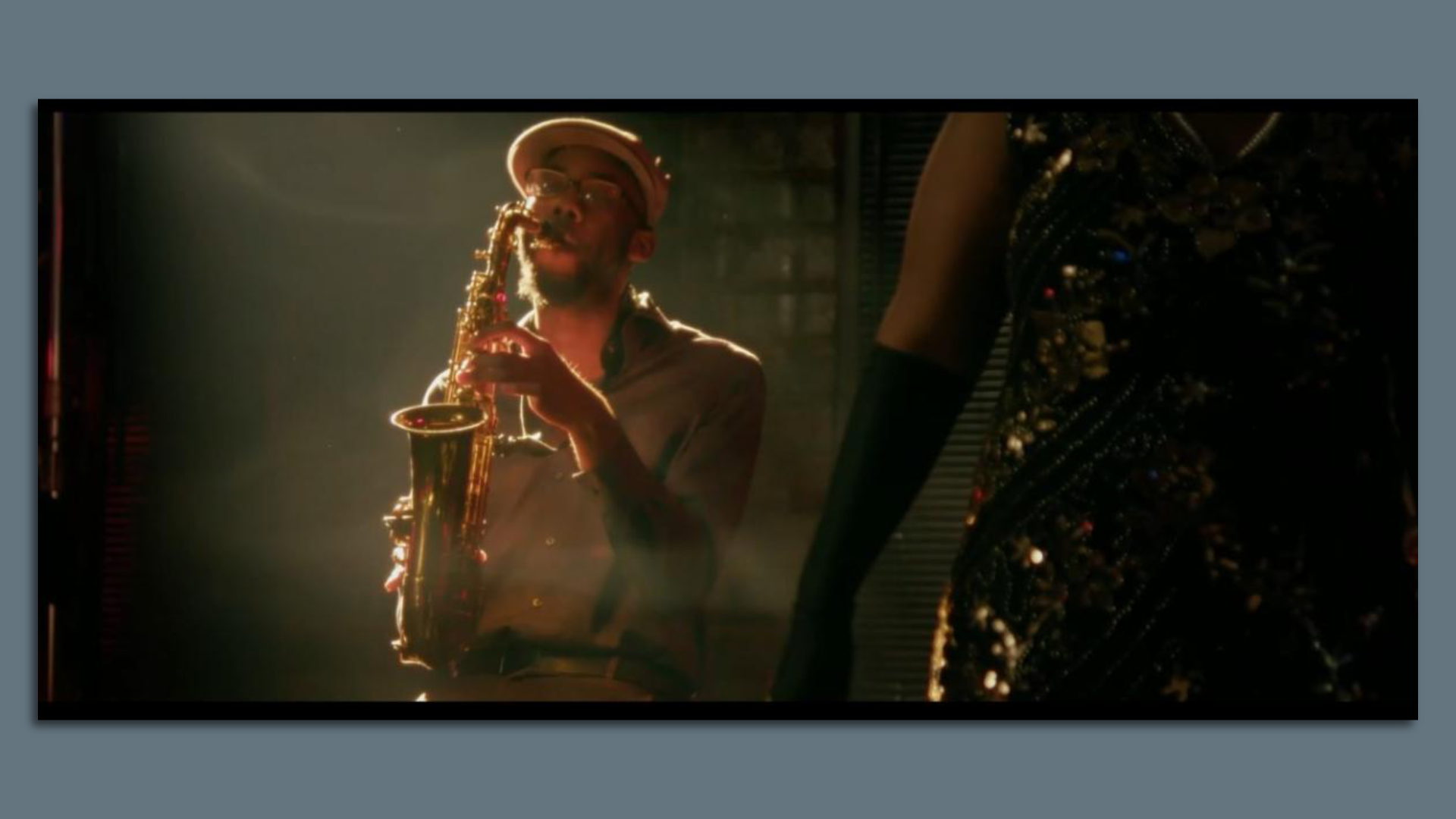 Friday
🧙 The Civic Center hosts "Harry Potter and the Goblet of Fire in Concert" tonight and Saturday. Tickets start at $35.
Saturday
🚲 The Iowa Bike Expo runs from 10am to 4pm at the Iowa Events Center. Free!
🌱 Des Moines Botanical Garden hosts a craft-making "Winter Wonderland" for families from 11am-3pm.
✨ Flix Brewhouse shows the" Twilight" movie "New Moon" at 6:45pm. There will be free sparkling wine. (Get it?) Tickets: $7.
Sunday
🎥 Free Iowa flicks: The premier one-hour episode of Iowa PBS's new season of "The Film Lounge" starts at 1pm at The Varsity.
🧩 Trade in your old puzzle during a jigsaw swap hosted by The Rook Room at Confluence from noon to 5pm.
5. Pic du jour: Let them eat ... cake?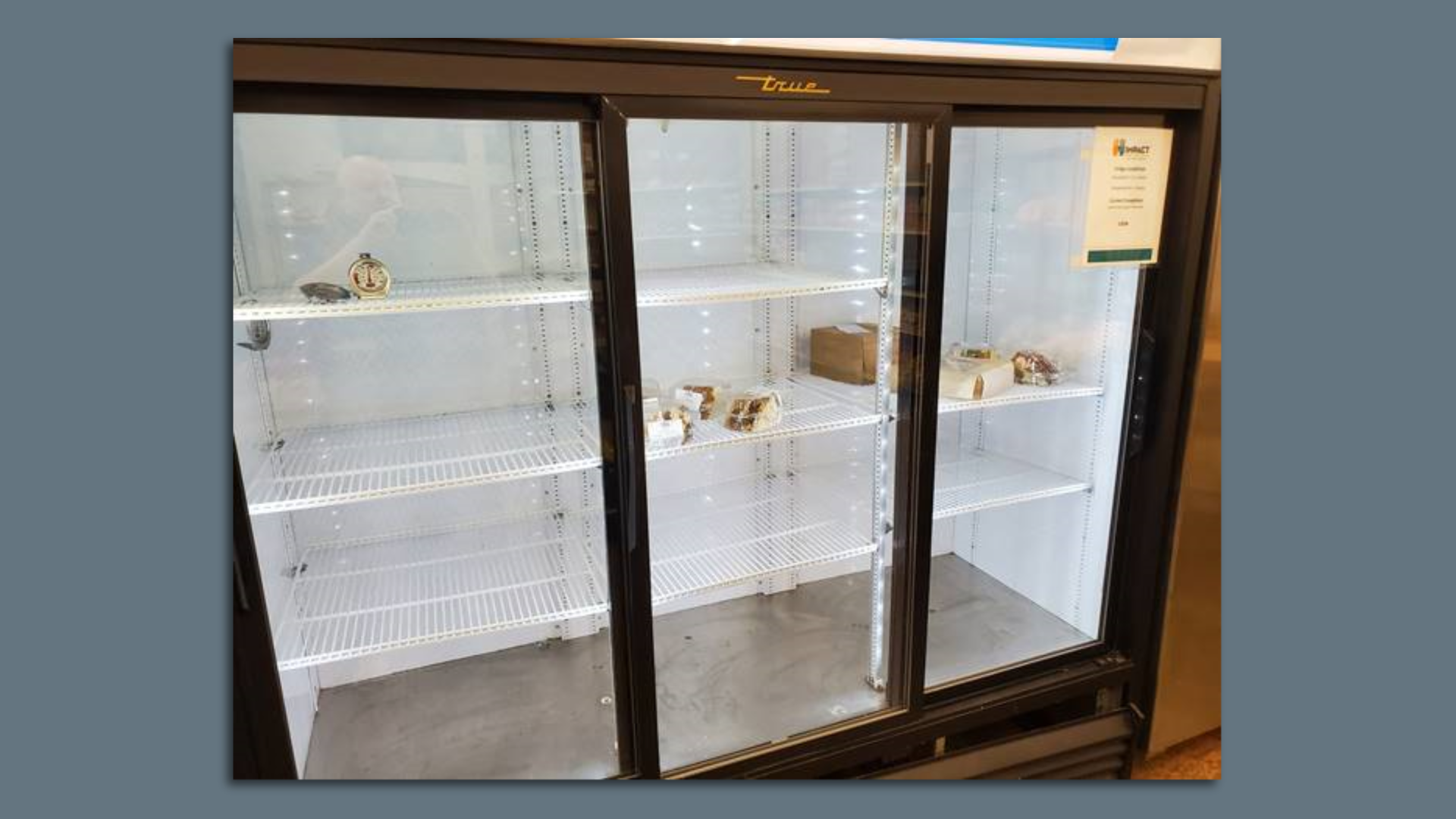 The cooler at the Drake Area Food Pantry Wednesday was empty except for a few pieces of cake.
That's according to an email to Polk County Supervisors from Anne Bacon, CEO of IMPACT, the group that helps run the pantry.
What's happening: There's an ongoing contract dispute between the Food Bank of Iowa and the Des Moines Area Religious Council (DMARC), the pantry's affiliate.
Organizers have not had access to federal commodities like eggs and meat it typically makes available to low-income families for months, Bacon tells Axios.
State of play: As many as 10 DMARC pantries are without access to Food Bank services.
Pantry clients still get food but not some of the core staples that were available prior to November, Bacon says.
6. RAGBRAI route guesses
Tomorrow's RAGBRAI route reveal is one of the state's most anticipated announcements, as Iowans prepare to don their spandex and voyage across the state on two wheels.
State of play: We asked you for guesses on this year's route — and you all most certainly believe Des Moines will return as an overnight town again for the first time in a decade.
The majority of guesses are that the route starts at Sioux City, then goes to Storm Lake, Fort Dodge, Ames, Des Moines, Grinnell, Iowa City and ends in Davenport.
🤔 Our guess: We've been a bit nosy ourselves in trying to figure out the big route.
The only hint we've found is a 2013 photo uploaded by the Register to its public photo service site on Jan. 25 with the caption, "RAGBRAI last visited Des Moines in 2013."
What's next: Attend tomorrow's announcement party for $50 or watch on Facebook between 8-8:30pm to learn the route.
🪴 Art Terrarium, a popular plant shop in downtown Des Moines, announced it's moving to a new spot in Highland Park.
👋 Thanks for reading. We'll be back in the same spot, same time on Monday morning!
This newsletter was edited by Everett Cook and copy edited by Lucia Maher.