October 26, 2021
Hey, Tuesday. Time to show everyone who's boss.
🎧 Looking for something to do? Jason Walsmith, known from The Nadas, is holding an album release tonight.
🔥 We're on fire! Axios Local was named the Hottest Launch in Publishing by the Adweek Hot List! Learn more about what makes Axios so hot, here. 
Today's Smart Brevity™ count: 838 words, a 3.5-minute read.
1 big thing: Iowa ranks No. 2 in U.S. for ACT scores
Iowa's 2021 high school graduating class earned the second-highest ACT score in the U.S., averaging a composite score of 21.5 out of 36, said Rose Babington, ACT's director of state partnerships.
Our ranking is in comparison to other states who have a 40% or higher participation rate.
State of play: Iowa's average score is 1.2 points higher than the national average — 20.3.
We rank just below Minnesota and South Dakota, who tied for first at 21.6.
Yes, but: The number of Iowa seniors who took the ACT suffered a deep decline — 47% in comparison to 2020's 68%.
While our average ACT score slightly improved between 2020 and 2021, that's not a positive signal when coupled with a decline in participation, Babington said.
That may mean fewer underprivileged students are considering college in their post-graduation plans, showing the disparity COVID-19 has caused in higher education.
Reality check: While we should celebrate our top spot, truly comparing states is difficult because everyone handled the pandemic differently.
The big picture: Schools and families should use the ACT scores to see if their students are hitting recommended benchmarks that indicate if they'll get a C or better in their first-year college classes.
29% of Iowa students who took the ACT hit all English, math, reading and science benchmarks. But 28% didn't hit any, Babington said.
The bottom line: It's better than the nation's average of 39%, but it still shows there's room for improvement in high school.
2. A call to end the political vitriol
Harsh political rhetoric in local elections has reached unprecedented levels, Art Wittmack, president of the Taxpayers Association of Central Iowa (TACI), told us yesterday.
Driving the news: The association is holding a town hall meeting tomorrow to offer guidance to help resolve the problem.
Why it matters: School and city elections are a week from today and serious issues like student achievement are being overshadowed, Wittmack argues.
The toxic atmosphere could discourage people from running for offices in the future — especially for seats that aren't paid, he said.
Catch up quick: Mask mandates have driven vitriol in races for even nonpartisan roles, such as school boards.
What were typically uneventful elections are now drawing the attention of the state's top politicians, including Gov. Kim Reynolds.
State of play: Several candidates in Iowa have recently reported intimidation or harassment, such as anonymous postcards with anti-vaccine and anti-mask messages.
Ankeny school board members faced threats during a meeting last month, including from a parent who screamed, "We know where you live."
And just last week, Iowa Democratic Party Chair Ross Wilburn reported threats he's received since publishing an op-ed critical of former President Donald Trump earlier this month.
The big picture: The metro is a microcosm of what's happening across the U.S.
The Justice Department this month announced efforts to address the problem, including special training for school boards and administrators.
⏰ How to watch: TACI's virtual town hall starts at 4:30pm Wednesday.
3. Pics du jour: Pure inspiration
Ashley Vazquez-Hernandez nearly lost her life to cystic fibrosis before having a double-lung transplant three years ago.
Now she's on East High School's swim team.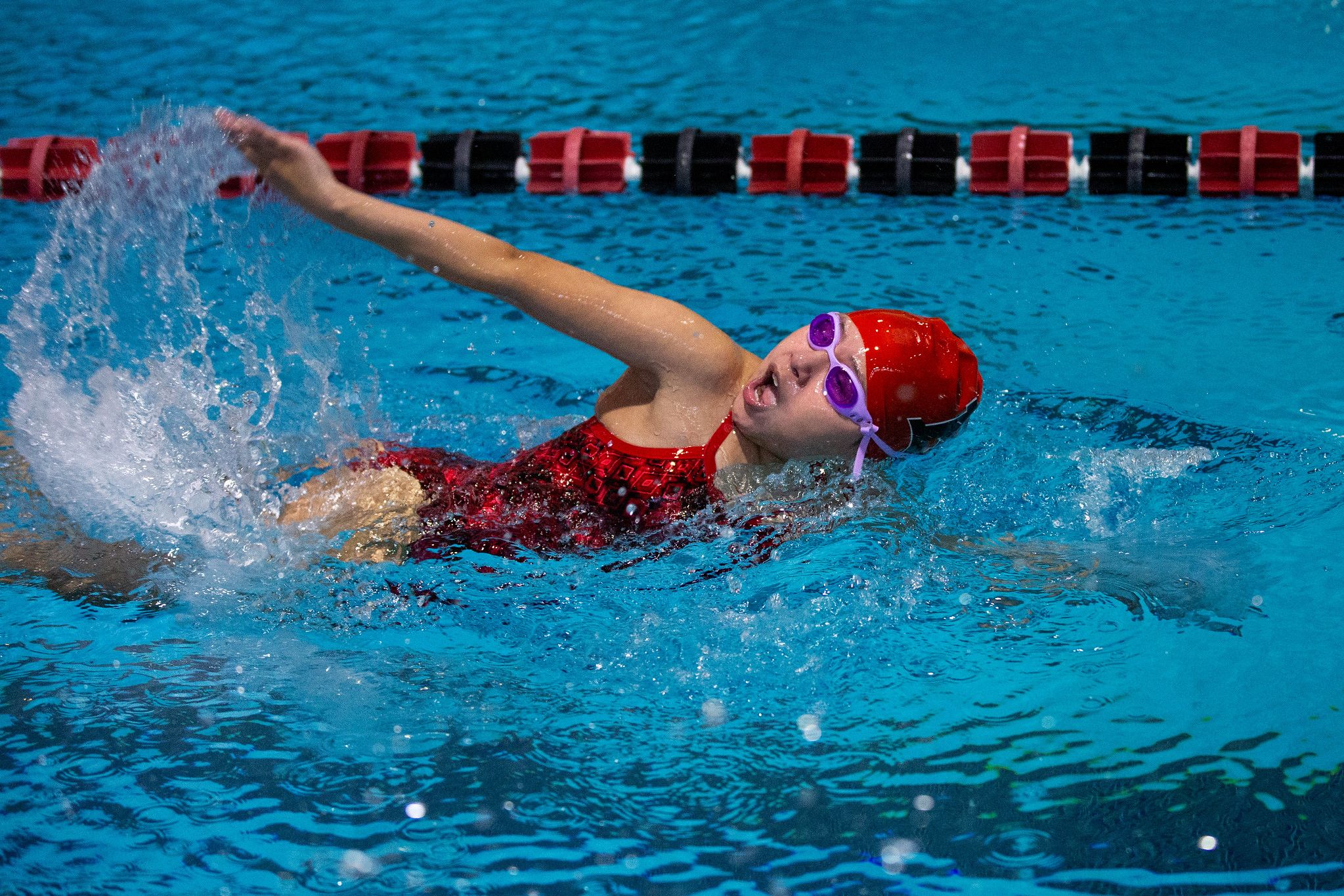 4. Youth COVID-19 vaccines heading to Iowa
Iowa will receive 99,000 COVID-19 vaccine doses for young children between Oct. 27 and Nov. 4 in preparation for the CDC's rollout, WOI-TV reports.
284,000 kids will be eligible.
Details: Expect to find them where vaccines are typically offered, such as your county health department or local pharmacy.
What to watch: The Food and Drug Administration's independent advisory committee is expected to meet on Oct. 26 to consider authorizing the Pfizer-BioNTech vaccine for children ages 5–11.
The CDC's independent advisory committee will meet Nov. 2–3.
5. Domestic violence killings reach 10-year high
17 people have been killed in Iowa due to domestic violence this year.
It's the highest number since 2010, according to the Iowa Attorney General's Office.
What they're saying: The "tragic trajectory" is expected to continue, the AG's office says, especially as domestic abuse victims face some of their biggest barriers in recent years, due in part to funding cuts to services.
Between the lines: Anyone can be the victim of domestic violence, but statistics show women are more likely to suffer abuse from their male partners.
Go deeper: Read the full story for resources to share
6. Meet Drake's new ice hockey team
Drake University students recently launched a new ice hockey club.
Why it matters: It's fun and contributes to our community by adding some new entertainment options.
State of play: Sophomore Griffin Dyka, a Minnesota native, took the initial steps to start Drake University Club Hockey after transferring this year from Creighton University.
Building love for the sport comes naturally, he told Jason. (His family owns HockeyFinder.com, a free service that helps make the sport more accessible.)
How to help: The team is seeking donations and sponsorships to help pay for uniforms, ice costs and league fees.
They're now up just over 20% of their $21,450 goal.
7. 🪖 1 congrats to go
Ankeny resident Taylor Patterson has become the first woman enlisted infantry soldier in the Iowa National Guard.
🙅🏻 At least 269 absentee ballot requests made by mail for the Nov. 2 elections have been rejected in Polk County because they didn't meet an Oct. 18 deadline set by Iowa's new voting law, auditor Jamie Fitzgerald updated on social media Monday.
That's more than twice as many as we first reported last week.
The statewide total is unknown. (Auditors aren't required to report that info to the Iowa Secretary of State's office.)