Axios Denver
September 18, 2021
Hello, Saturday. It's Brianna Crane here with a special edition of the Axios Denver newsletter dedicated to all things real estate.
Alayna and John will be back on Monday with your regularly scheduled weekday newsletter
Today's newsletter is 776 words — a 3-minute read.
1 big thing: Denver's hot real estate market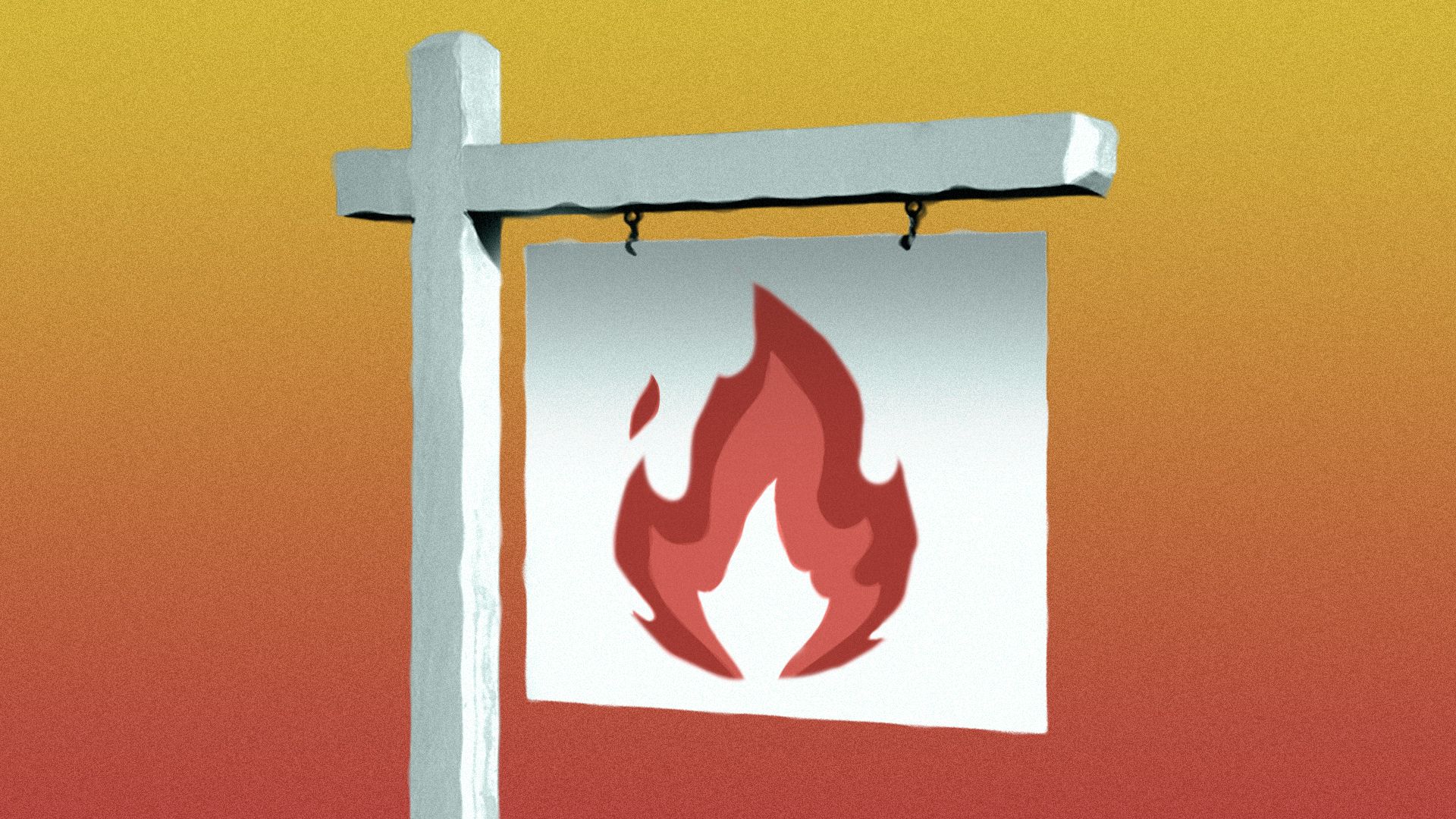 It's been a year of historically low inventory, shockingly high demand and obscenely high home prices in Denver.
Why it matters: Buyers are exhausted. They've been priced out of buying homes and losing bidding wars for the past 12 to 18 months.
"After July, we've seen a little slowing down, which I think is welcome," local real estate agent Jonathan Danton says. "There's some very serious buyer fatigue."
State of play: This August, the average Denver home went for $614,577, and the median home price was $535,000. Both figures decreased slightly in July but are still up 14%–16% from this time last year.
Home values hit a peak this summer, cooled in July/August and should remain steady going forward, Danton says.
Yes, but: The market is still competitive. "Anything priced well under $1.2M will still get quite a bit of activity," Danton says.
He's noticed a shift in where buyers decide to move: Instead of relocating for a specific job, people move to a new city based on the lifestyle it offers and then work remotely or find a job.
Denver, Danton notes, is attractive because it offers a year-round active lifestyle. It also has a robust job market and health care system, as well as higher education options. He doesn't see the city losing its appeal anytime soon.
Of note: August's inventory was down 11.7% from July and down 35% compared with the same time in 2020, according to DMAR's latest data.
Houses went under contract in 11 days on average this August. That's twice as quickly as last year.
Most single-family homes get 102.56% of the asking price.
Between the lines: Despite median home values cooling, Denver remains hot. Buyers will have to be patient.
You'll notice a mix of price reductions and bidding wars. Some houses will sell in one weekend; others will sit a bit longer.
The bottom line: Buying conditions have improved slightly, but Denver's a long way from a balanced market. Buyers will continue to feel the heat of a sizzling market.
2. Denver's growing popularity
More people are moving to Denver than almost any other city in the country. In the first half of 2021, Denver saw the third-highest number of inbound moves, according to data Updater shared with Axios.
Of note: In 2020, Denver ranked at No. 4 on the list, up 8 spots from its 2019 ranking. Now the city sits at No. 3.
Denver was the only Colorado city to make the list in 2020 or 2021.
Most cities in the top 20 for the first half of 2021, and all of 2020, are located in the South.
Method: Updater, a moving services provider, looked at a random sampling of 1.5 million moves to determine which cities had the highest number of net inbound moves, indexed by city size.
3. What do we need to know about the market now?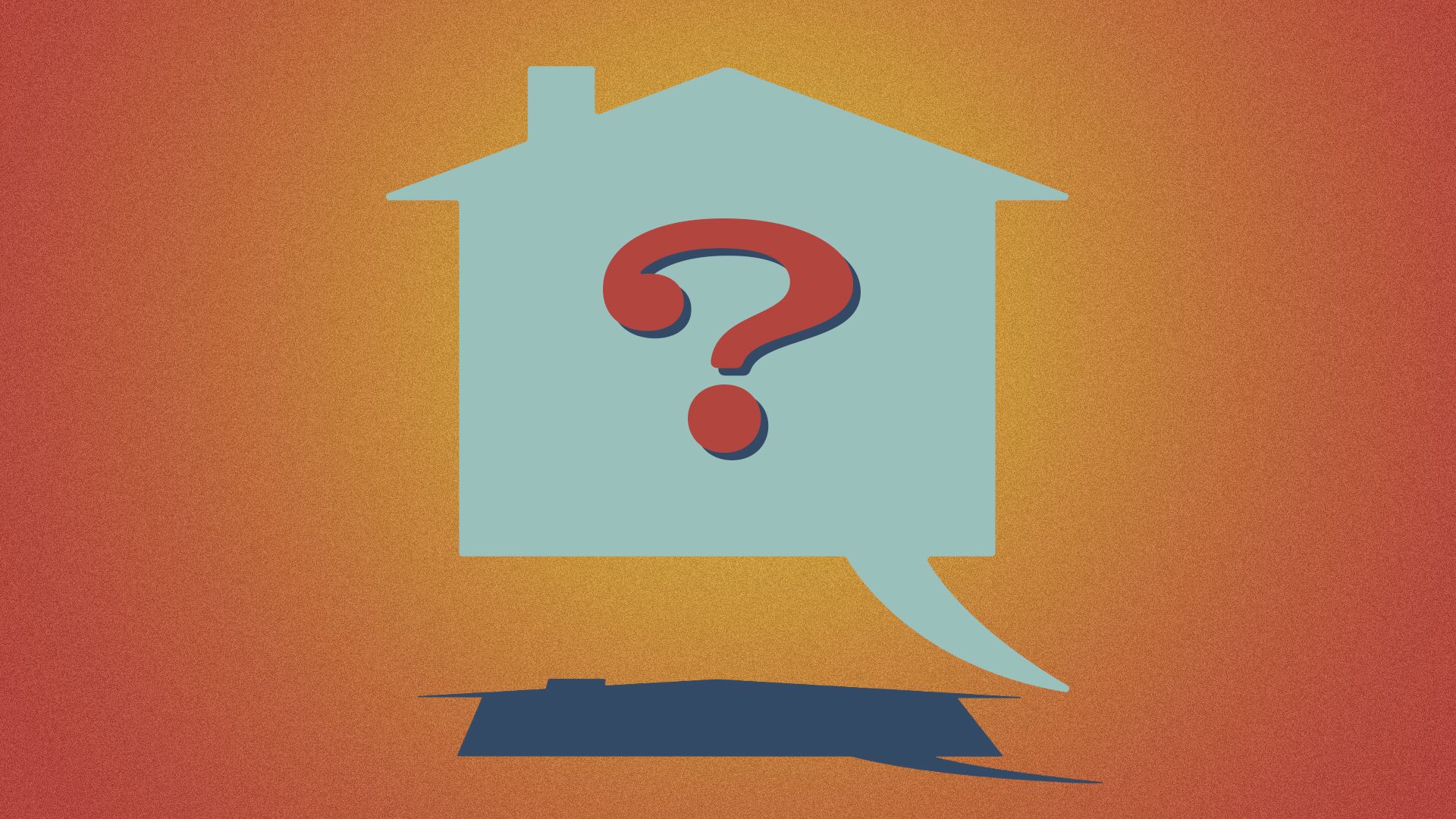 Jenny Usaj, co-owner of Usaj Realty, has been in the business 13 years. Here are her three big takeaways on the current market:
Homes are starting to take longer to sell.
Despite inventory remaining low, homes are taking a bit longer to sell. On average, it took 11 days for a home to sell this August, compared with 9 in July, Usaj says.
"This is great news for buyers who can afford to be a little bit pickier as we head into the colder months," she adds.
If you're going to stay in the home awhile, real estate can be a good wealth-building tool.
Usaj predicts houses will continue to appreciate in Denver. That means if you're able to buy now, the investment could pay off when you sell.
For example, the average single-family home in the Denver metro area in August 2017 cost $483,574. Today that number is $687,768, Usaj says.
"Until we see a huge increase in the supply of homes for sale, demand will continue to allow for homes to appreciate," she notes.
There's a lot of competition under the $750K price point.
Usaj sees most demand for homes priced between $300,000 and $750,000. If no new homes in that price range hit the market, they would all be gone in just 2 weeks, as of Sept. 10.
Between the lines: Landing *the one* could take time.
4. 1 wild thing to go: This $6.75M house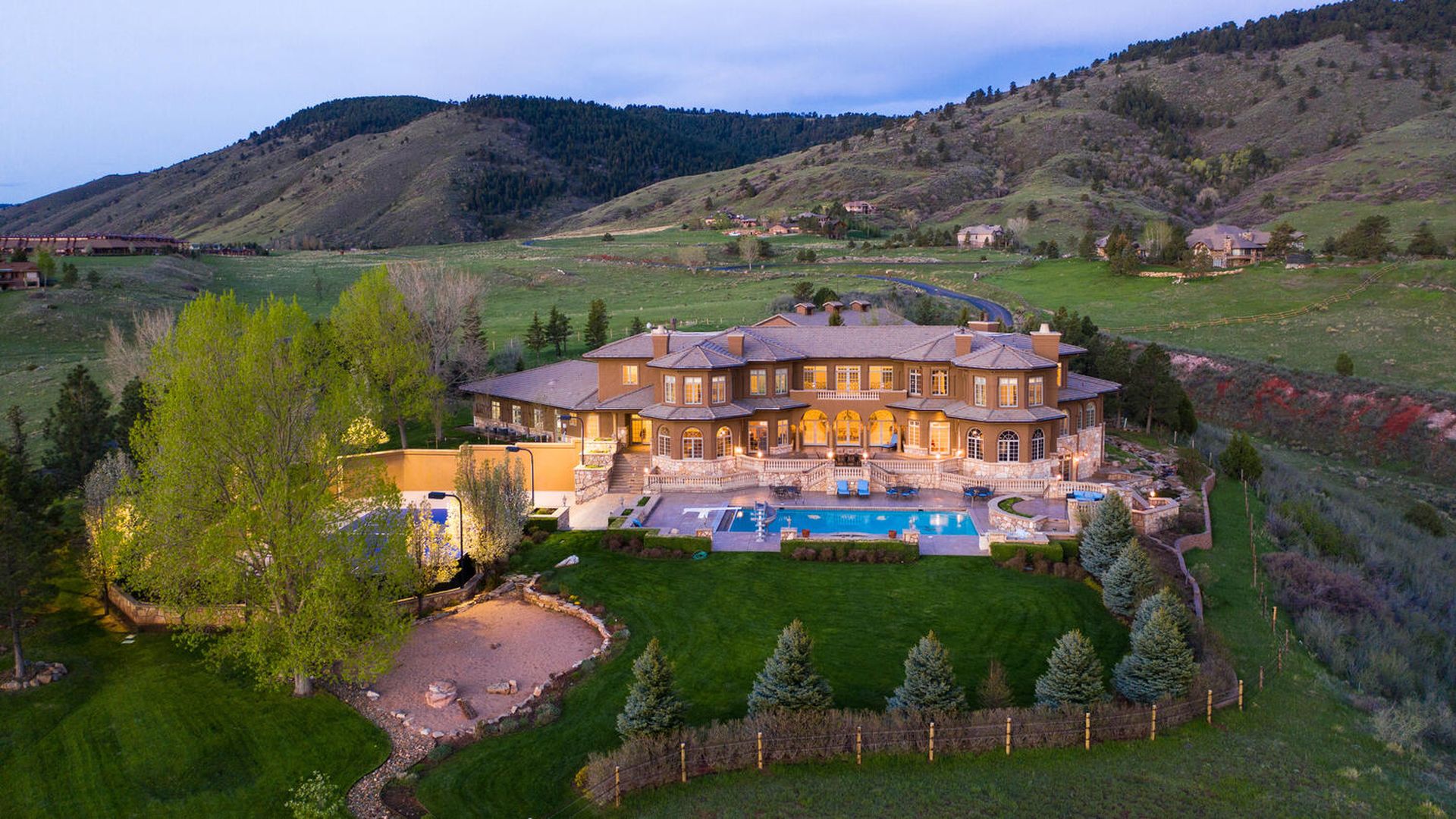 This Golden, Colorado, house has everything you'd expect from a luxury listing: A movie theater, taxidermy, ornate wood-carved furniture, Sistine Chapel-like painted ceilings, a tennis court, pool and wine room.
The address, 6729 Bear Point Way, gives its owners 16,503 square feet to spread out. It has 5 bedrooms, 5 full baths and 2 half baths.
It sits on 33.72 acres in the Bear Tooth Ranch community.
Listing agent: Jonathan Danton at LIV Sotheby's International Realty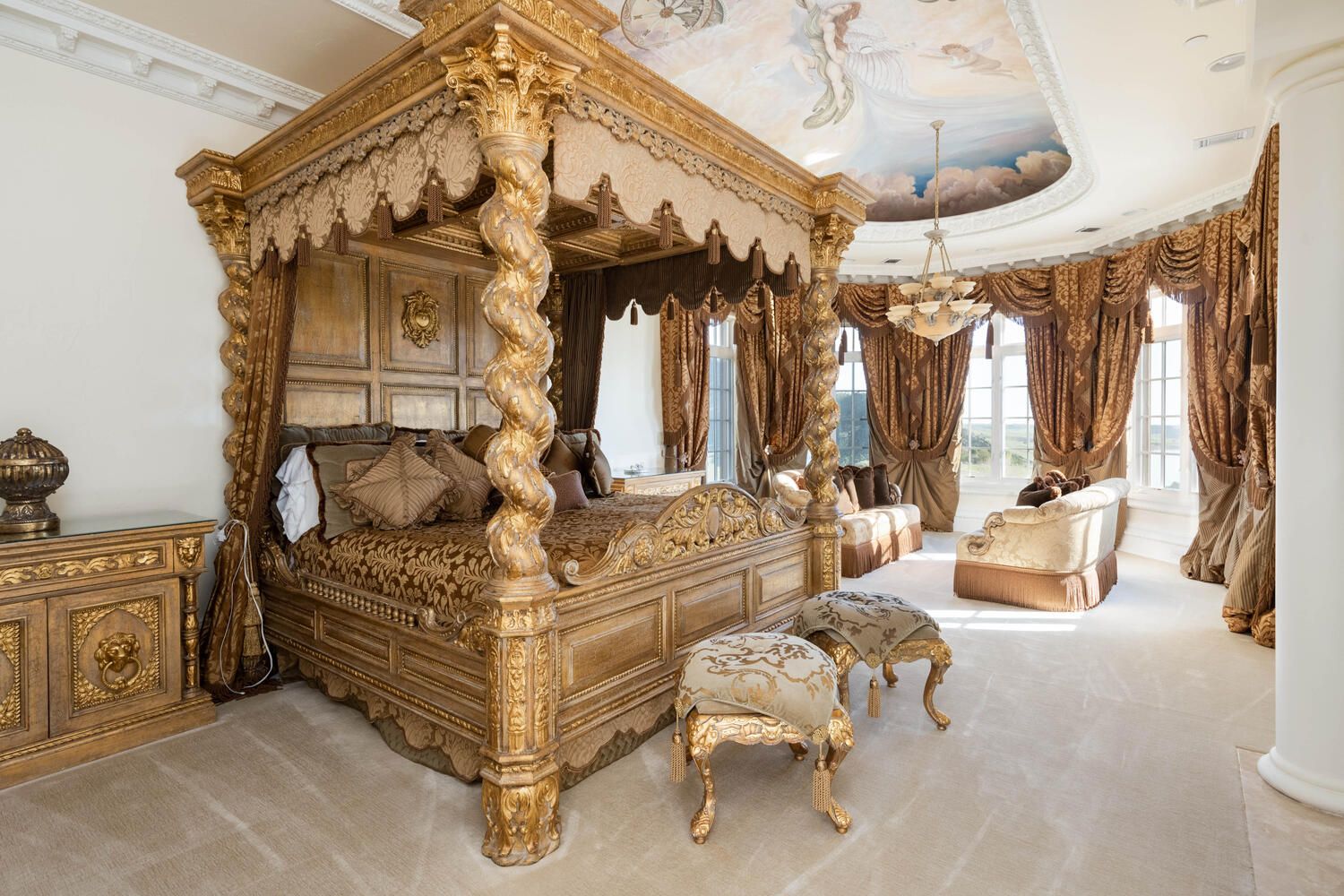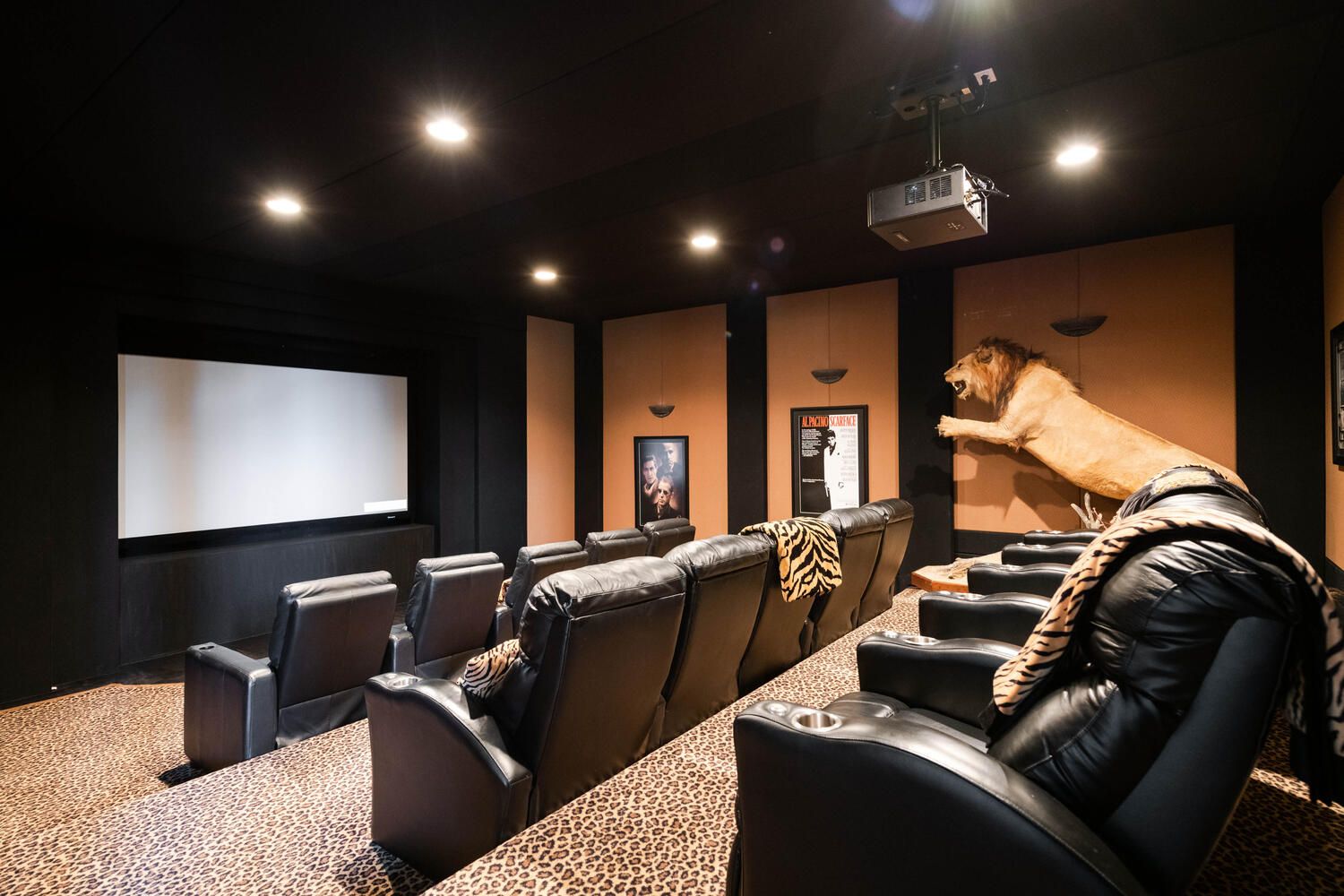 Check out more photos here.
Thanks for reading this special edition of the Axios Denver newsletter.