Axios Denver
March 19, 2023
☀️ Good Sunday morning. We hope you're having a wonderful weekend.
🎧 Sounds like: "This One's for the Girls" by Martina McBride.
Today's newsletter is 560 words — a 2-minute read.
1 big thing: Colorado Girl Scouts open first-of-its-kind facility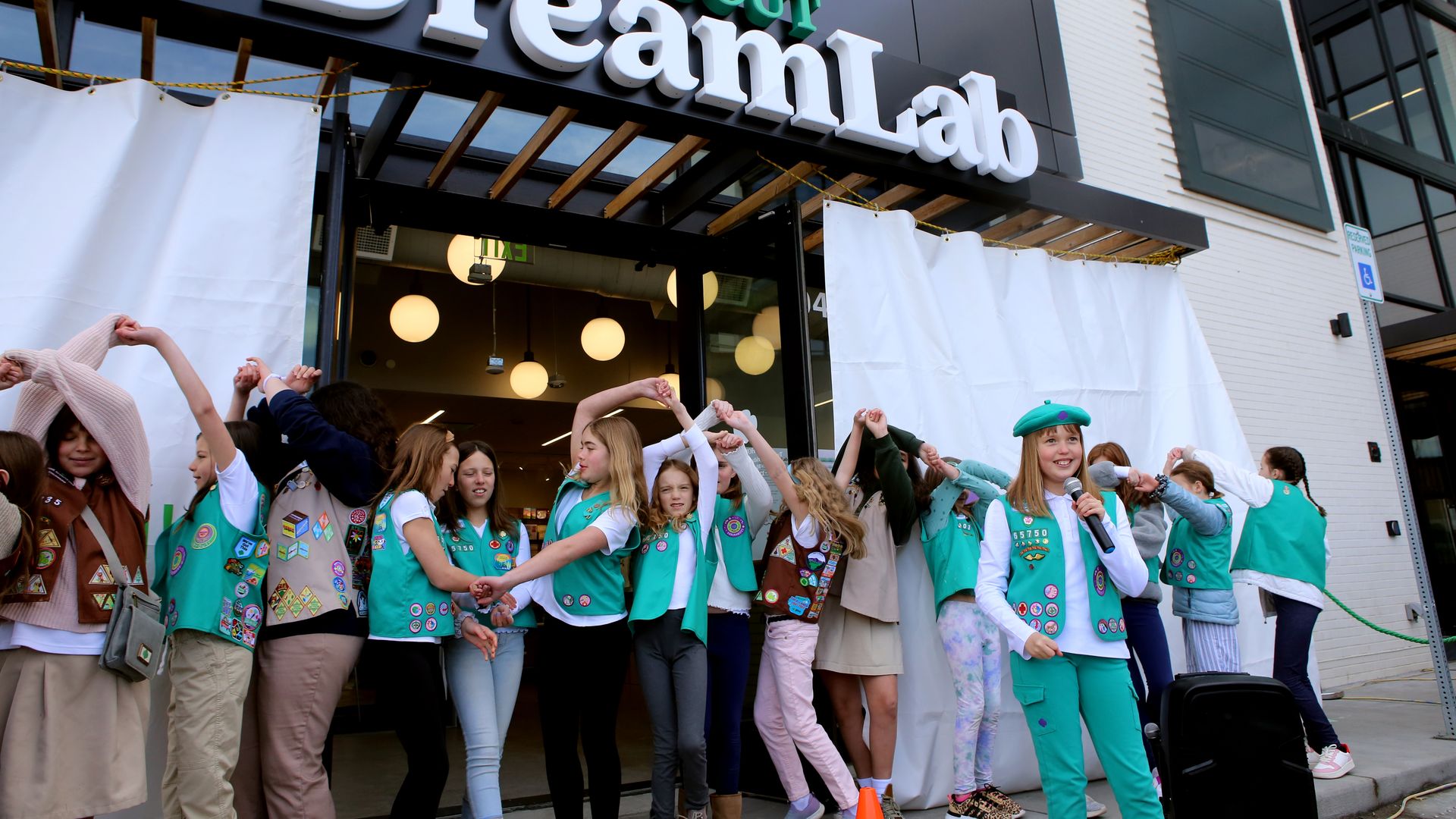 Colorado Girl Scouts are paving a new path for other troops across the country.
Driving the news: This month, the state chapter became the first in the nation to debut a center devoted to and designed by Girl Scouts, called the DreamLab. The 4,000-square-foot facility is located in Denver's Lowry neighborhood.
The goal of DreamLab is to make being a Girl Scout more accessible and attract more young people to the program with features like a STEM lab, bouldering wall and indoor camping area.
Girl Scouts of the USA, which helped fund the project, is looking to the center as a potential nationwide model.
Why it matters: At a time when teen girls are bearing the worst of the mental health crisis, programs like this offer young women support.
What they're saying: "Girl Scouts meet in troops, and those troops often will meet in church basements, in libraries and those kinds of locations. But it's been harder to get those kinds of [spots] in a post-COVID world," Girl Scouts of Colorado president Leanna Clark tells Alayna.
"Plus, those places are sort of generic. They're not designed for and by girls — and the DreamLab is," she says.
Zoom in: Clemmer Henrichs — a local eighth-grader who's been in Girl Scouts since she was in kindergarten — was one of nearly 1,000 girls to attend the grand opening last week.
Henrichs says one of the most exciting things is its STEM lab, because she wants to pursue environmental engineering. She's also interested in tinkering in the podcast booth, something she's never tried before.
For her, Girl Scouts provides "an amazing opportunity to make friends, learn skills that you're going to use throughout the rest of your life, and just have fun in general."
2. 🍪 Colorado's favorite Girl Scout cookies
Thin Mints and Samoas reigned supreme as Colorado's most popular Girl Scout cookies in 2022.
By the numbers: Last year, the two flavors made up more than half of the nearly 3.8 million Girl Scout sweets sold across the Centennial State, according to data the Colorado chapter provided to Axios Denver.
The big picture: We're not that unique when it comes to our cookie-snacking preferences.
Thin Mints and Samoas tend to go neck and neck nationwide year after year, according to Girl Scouts of the USA.
😋 Our thought bubble: Here's where we stand on the cookie conversation.
John: I have a soft spot for Tagalongs, but (frozen) Thin Mints are a delight, too.
Alayna: Thin Mints were my fave when I was a wee Brownie. But sometime around middle school, something switched in me and Samoas have been my go-to ever since.
Esteban: Thin Mints, until I discovered Samoas. Fun fact: I can eat an entire box by myself in one sitting.
Be smart: The annual cookie-selling season wrapped up in Colorado on March 12 (😢), so here's to counting down 'til next year.
3. 👦🏻 1 photo to go: John's Scout days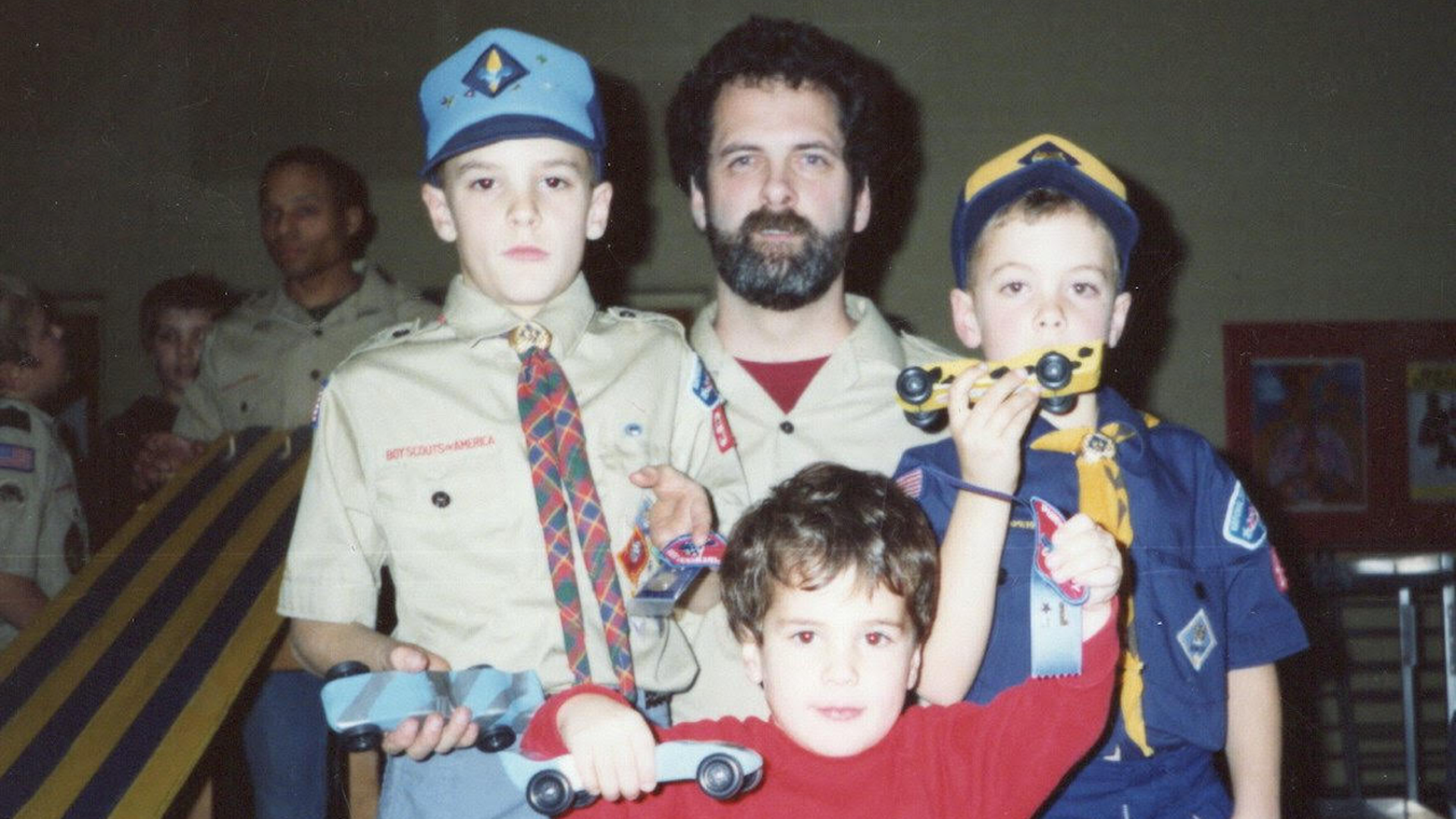 All this talk about the Girl Scouts had us thinking about our time in the scouts as kids, which brings us to the photo above.
John remembers selling popcorn door to door — the Cub Scouts' less tasty cookie alternative — and pinewood derby car races, which he took too seriously at the time, as you can see in his expression above.
Of note: John actually made it all the way to become an Eagle Scout.
Our picks:
😳 John is regretting ever asking his mother for childhood photos.
🧟 Alayna is finally watching the season finale of HBO's "The Last of Us."
😴 Esteban is using Sunday to get ready for the week ahead.
Thanks to our editor Ross Terrell and copy editor Bill Kole.