Axios Denver
October 27, 2022
Howdy! It's Thursday, and cooler weather is arriving.
🚨 Situational awareness: The Marshall fire's destruction is expected to top $2 billion, Colorado's insurance commissioner says, making it the state's costliest wildfire and the 10th most expensive in U.S. history. Details.
🎂 Happy birthday to our Axios Denver member Kristie De Peña!
Today's newsletter is 945 words — a 3.5-minute read.
1 big thing: After Uvalde, Colorado arms more teachers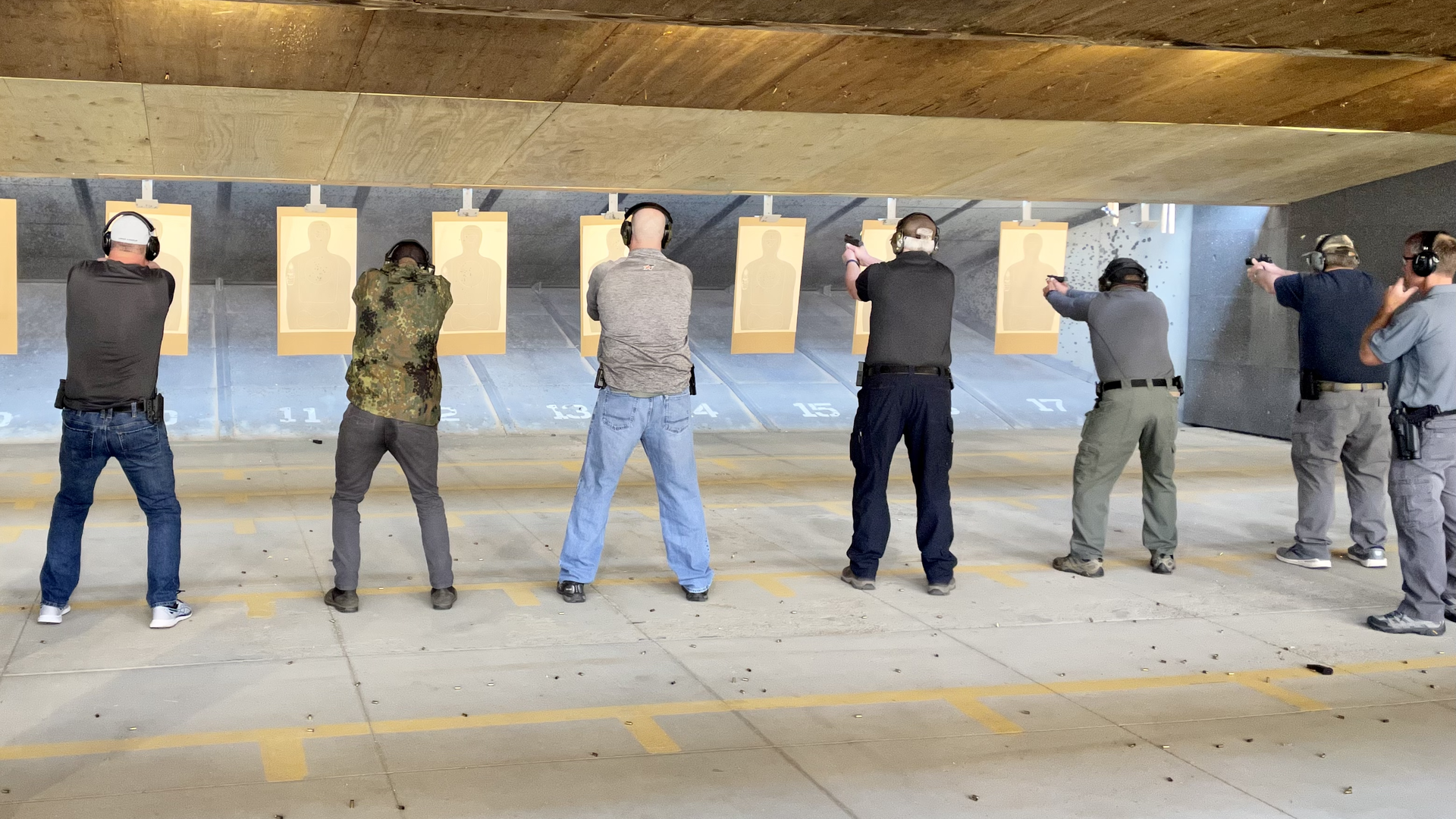 "Oh my God, he's got a gun," an instructor shouts.
Ten men and two women run into position. They pull pistols from their hips and fire two or three shots into the silhouetted head or body on a paper target at the Adams County law enforcement training facility.
One teaches literature. A handful are athletic coaches. Some work in maintenance. And others are principals.
What's happening: All are part of a growing cadre of school personnel who carry firearms in classrooms and hallways to help prevent the next tragedy.
"The only way you stop someone murdering children is to shoot them — compliance by fire," instructor Quinn Cunningham, an active-duty law enforcement officer, says afterward as they evaluate the drill.
Why it matters: The idea of armed teachers is part of the ongoing struggle in America to quell school shootings and represents one of the more controversial proposals, rife with deeply embedded political and social postures.
State of play: At least 41 school districts in Colorado permit teachers and staff to carry a concealed handgun. The policy is getting renewed interest after deadly shootings at an elementary school in Uvalde, Texas, and most recently at a high school in St. Louis.
Yes, but: The practice — which is allowed under state law but requires local district approval — remains contentious and went unmentioned last week at the Colorado Safe Schools Summit.
2. One family's journey to advocacy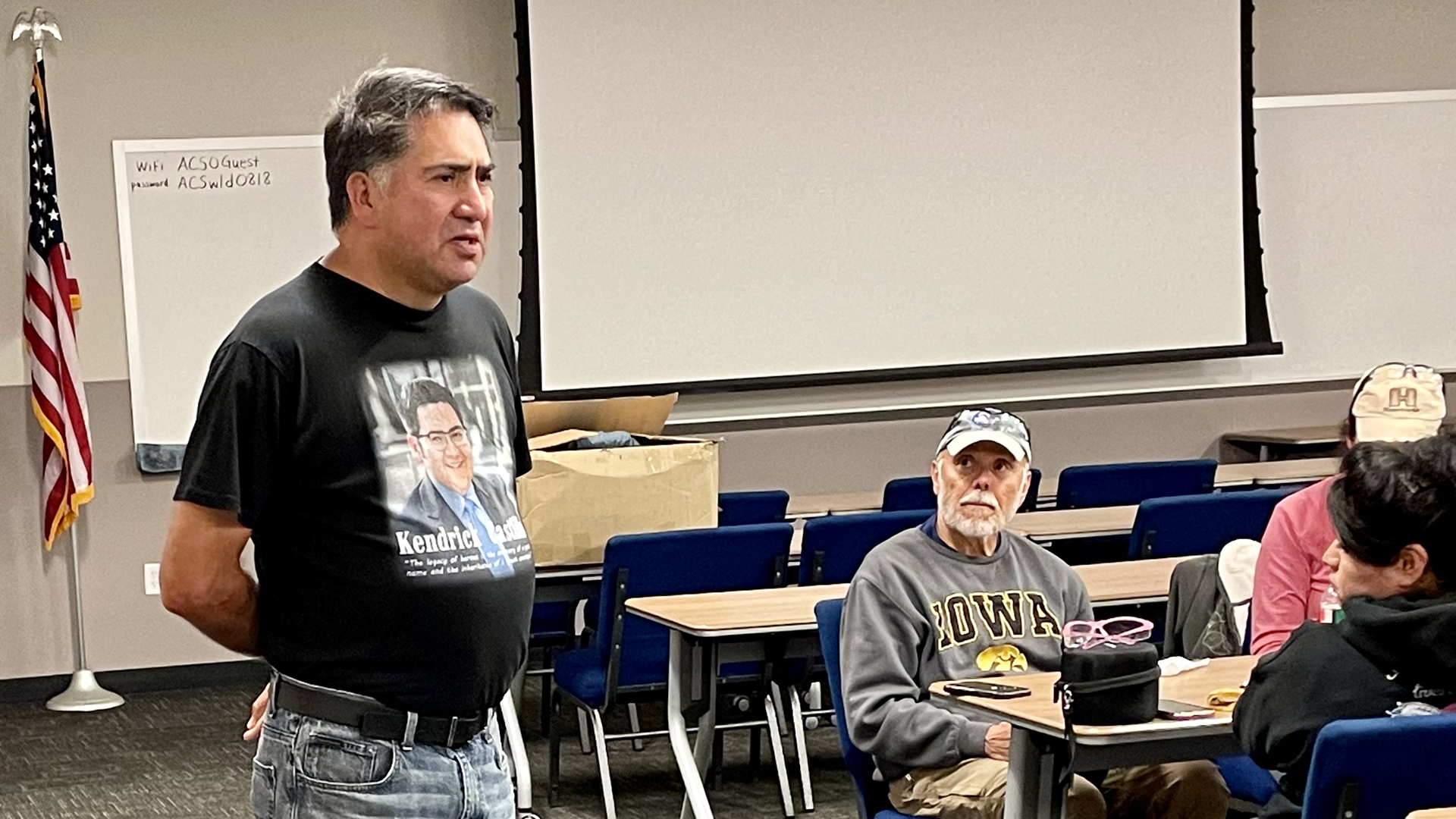 John and Maria Castillo know that nothing can bring back their son, Kendrick, who died in the STEM School shooting in Highlands Ranch.
Yes, but: They do believe one policy would make schools safer — armed teachers.
"We are the living example," John Castillo says, of what happens when a school shooter is not confronted by an armed person.
Flashback: Kendrick, 18, charged a gunman who burst into his STEM classroom in 2019 and helped subdue him before being fatally shot. Other students wrestled the gun away and prevented further bloodshed.
What's new: The tragedy transformed the Castillos into leading advocates.
The parents testify at legislative committees and urge school boards to allow teachers to carry firearms in schools. They also support FASTER Colorado and Bullets Both Ways, a clothing brand that sponsors armed teacher training.
He wants armed teachers to be as common as air marshals on planes and believes the Uvalde shooting "is a tipping point" in the debate.
3. Schools lean on Colorado-made security tech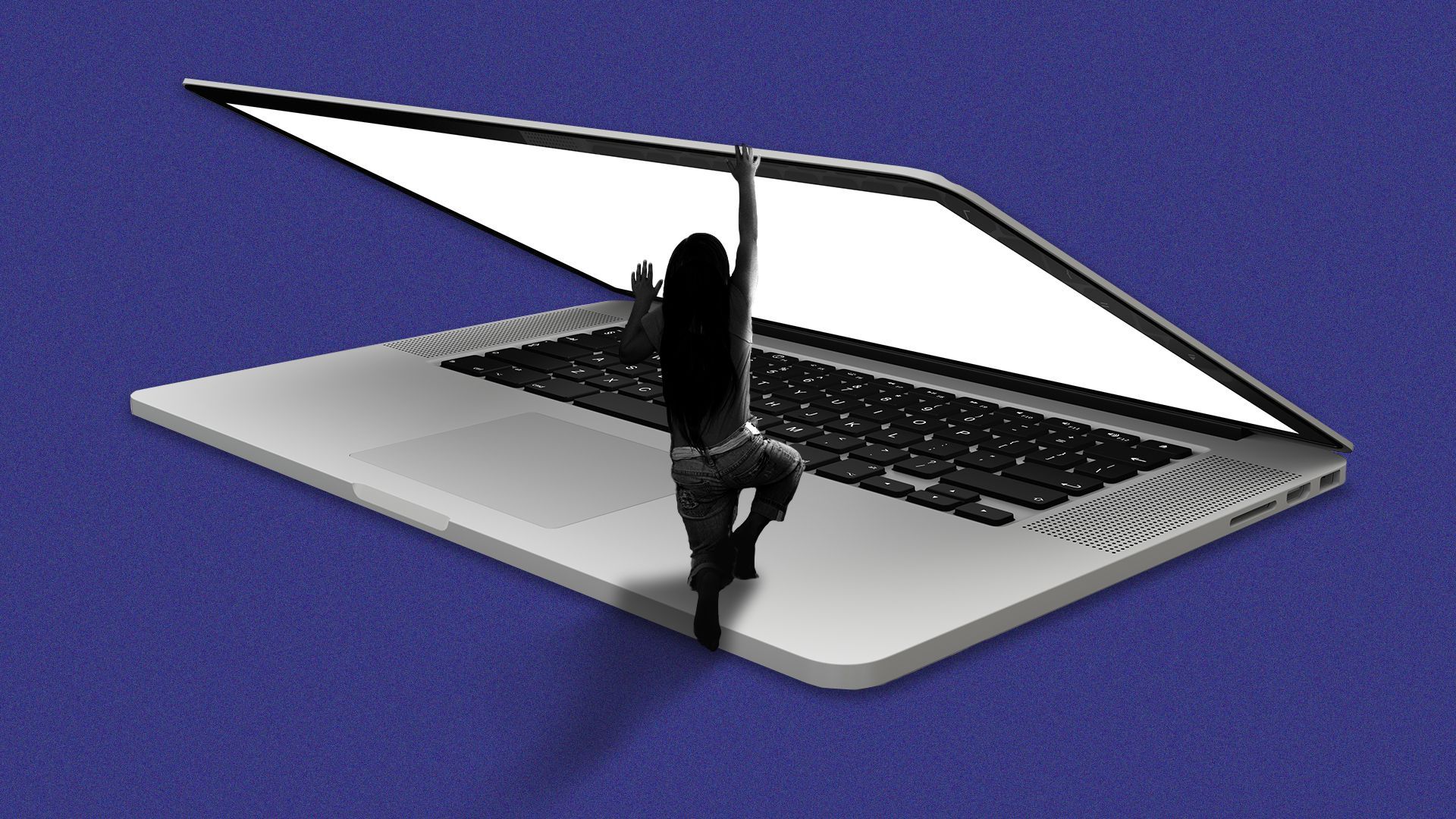 To prevent mass shootings, education leaders in Colorado and across the nation are increasingly turning to technology.
State of tech: Two Colorado companies typify the different approaches being tested to prevent violence and respond to active shooters.
The assessment tool Bloomsights monitors student well-being and classroom climate in 75 schools nationwide — including dozens in Colorado — as a way to detect threats before they materialize.
Students complete online surveys with questions about school life that are based on 16 research-checked indicators related to mental and physical health.
"You get this much broader kind of early warning system," said Fort Collins-based co-founder Adam Rockenbach, who taught in the L.A. Unified School District for 13 years before turning to technology.
On the other end of the security equation, former Denver police SWAT team member Brett Titus founded LifeSpot, a mobile app designed to accelerate a response to active threats. It's being used in five states and more than 50 Colorado schools.
Teachers and law enforcement can see a map with the location of the reported threat in relation to their location. And app users can connect directly with law enforcement to avoid 911 call delays.
The big picture: U.S. school districts are spending as much as $3 billion on security technology, from cameras and metal detectors to threat alert and law enforcement response systems.
4. Mile Highlights: Mayor Hancock goes to Europe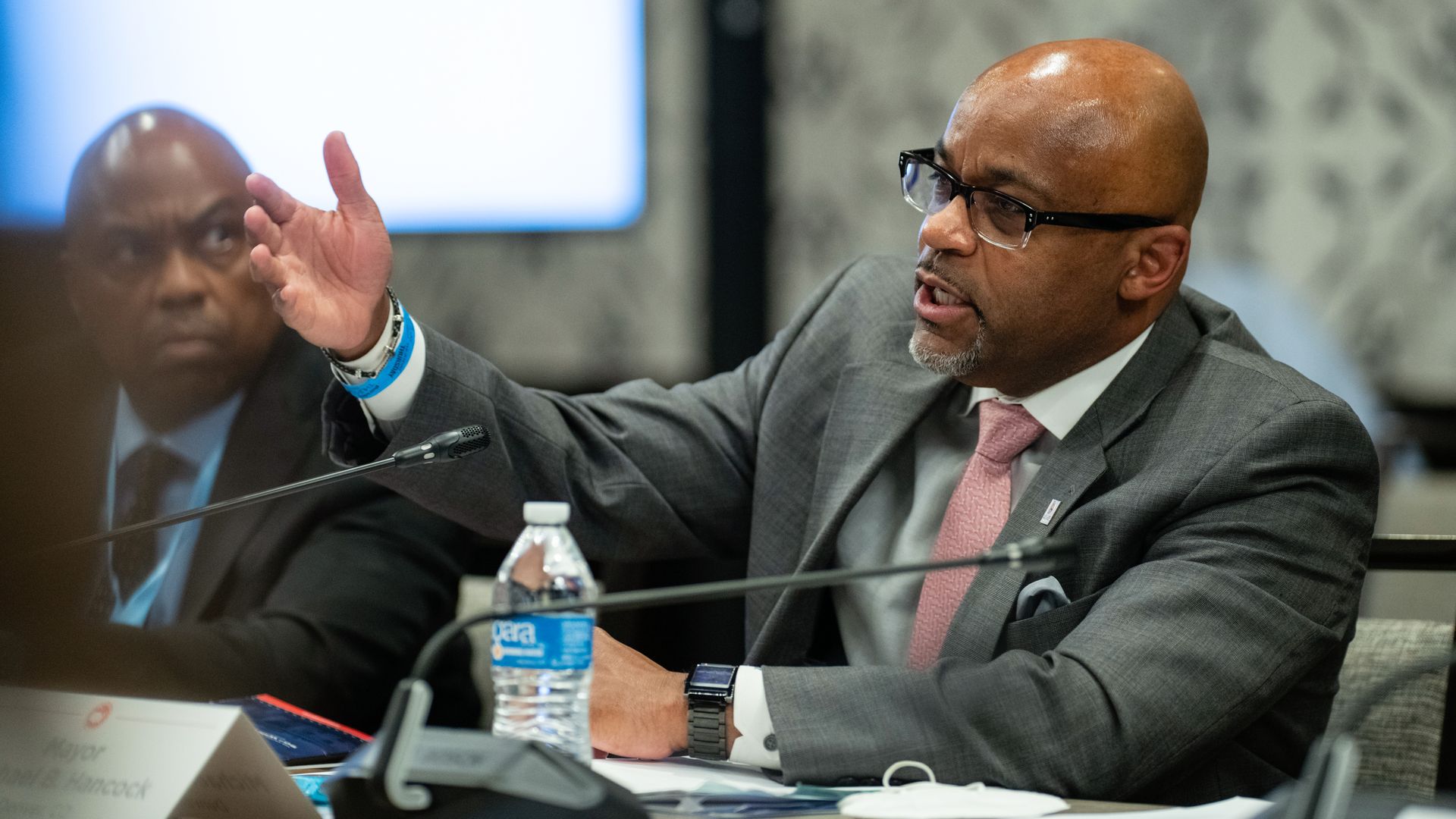 🔎 Mayor Michael Hancock's trip to Europe starting today will cost taxpayers a little more than $15,000 because much of it is subsidized by the airport. The mayor's office is characterizing the visit to Dublin, Istanbul and London as an economic development trip. (Denver Post)
⚠️ Six Douglas County deputies fatally shot two people who exchanged gunfire with police Tuesday night inside an RTD station in Lone Tree. Authorities said the shooting happened after deputies approached a car they said was stolen. (9News)
☕ Amethyst Coffee on Broadway is closing at the end of the month. The cafe gained attention after raising its prices by 50% in 2020 to pay its baristas what the company said was a living wage. (Denver Post)
🎒 Denver Public Schools on Wednesday broke ground on the second phase of reconstruction at Montbello High School in northeast Denver. (CBS)
5. 👻 Things to do this Halloween weekend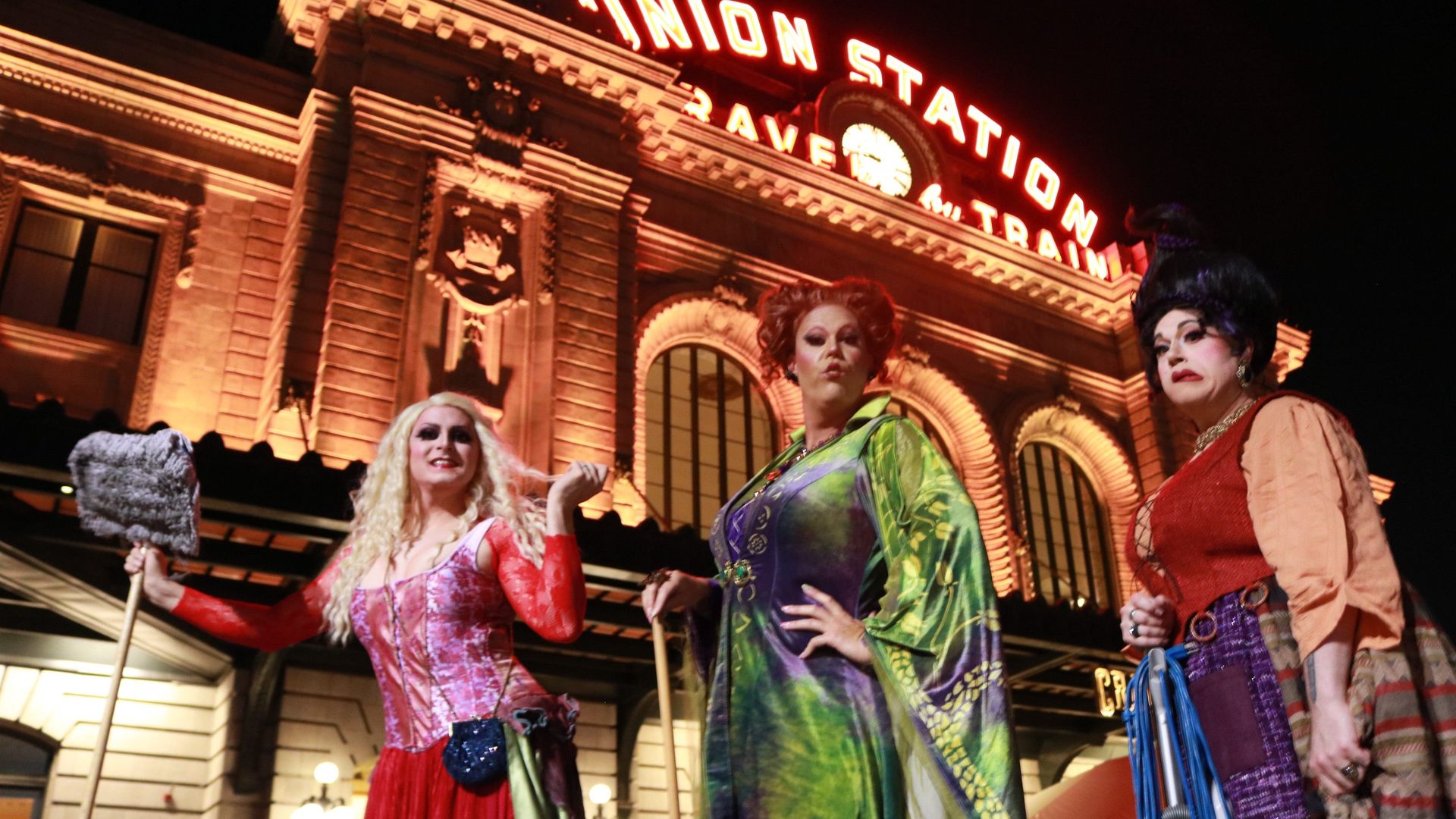 Ghouls, ghosts and goblins abound this Halloween weekend across the Mile High City. Here are six fa-boo-lous ways to celebrate the haunting holiday.
🧙‍♀️ Union Station will host Hocus Pocus Halloween Opus on Friday night, a '90s-themed, 21+ party led by three dazzling drag queens dressed as the infamous Sanderson sisters.
Tickets are $40 and include a cocktail.
🎃 Explore a glowing trail of more than 7,000 hand-carved pumpkins, plus towering displays of dinosaurs, dragons and more at Magic of the Jack O' Lanterns in Littleton's Hudson Gardens.
The event runs through Monday. Tickets start at $16.99.
😱 For a real fright, dare to enter some of the scariest haunted houses around, like Denver's 13th Floor, Westminster's Frightmare Compound and Thornton's Haunted Field of Screams.
Our picks:
🍺 John is interested in this pumpkin beer fest on Saturday.
🧹 Alayna is giving the house a good cleaning ahead of her parents' first visit (!) this weekend.
🛹 Esteban really enjoyed this story on kids learning how to skateboard for class.
Of note: We're aware of intermittent issues with images in our newsletter, and we're working to solve this. If you're having difficulty, check out the stories on our website.
Thanks to editor Carolyn DiPaolo and copy editor Judith Isacoff.