Axios Denver
May 06, 2021
It's Thursday, thanks for joining us. Pro tip: Don't forget to get a Mother's Day card soon.
Today's weather: Sunny and high in the mid 70s with no storms expected.
Today's newsletter is 875 words — a 3.5-minute read.
1 big thing: Post-Trump, Colorado fills gap in immigrant aid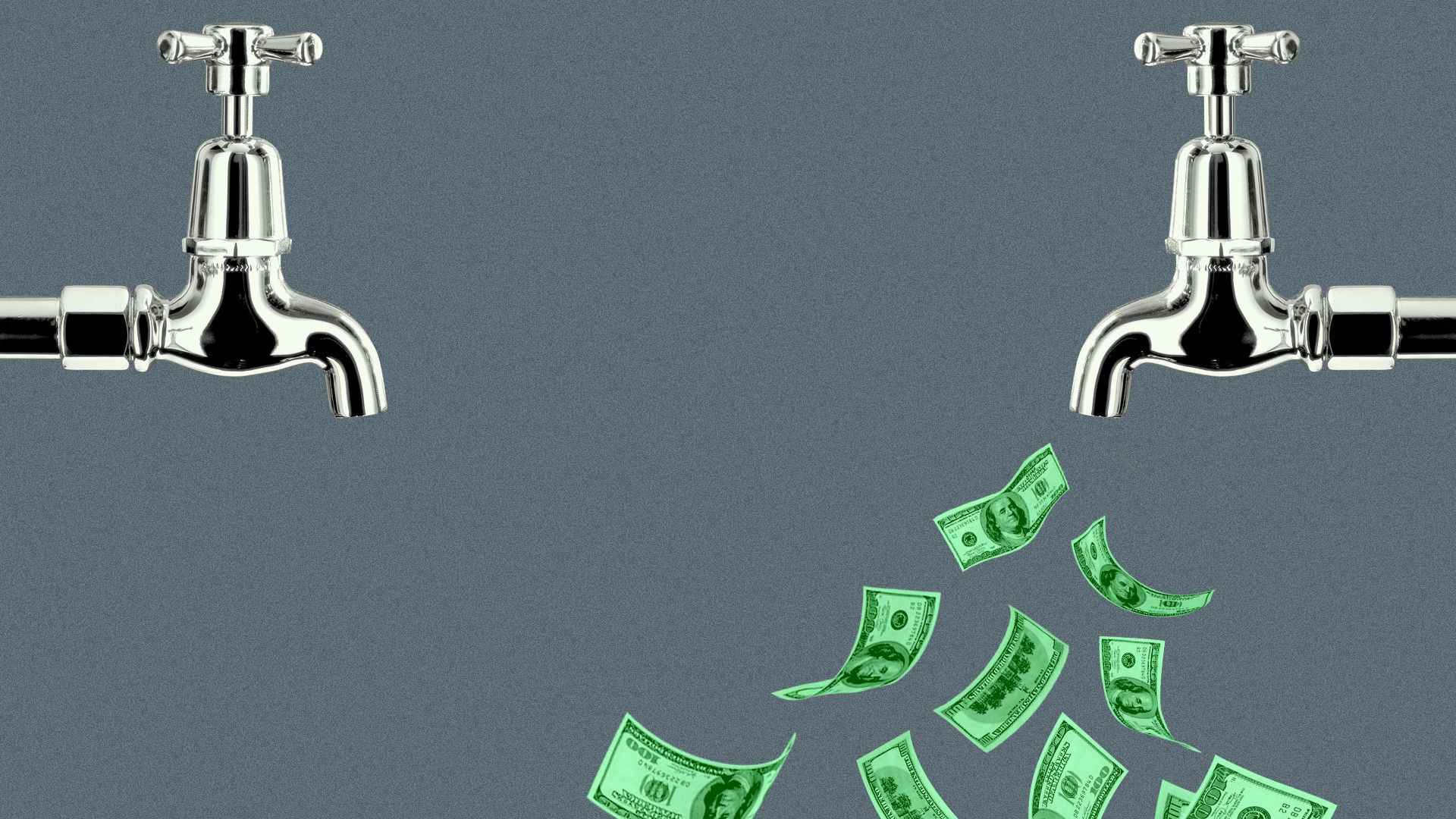 Unburdened by former President Donald Trump's threats against "sanctuary states," Colorado is moving confidently to provide financial relief and legal protections to people who entered the country unlawfully.
What's happening: Gov. Jared Polis signed first-of-its-kind legislation in April to grant families state taxpayer-funded housing benefits such as loans and vouchers, regardless of their immigration status.
A separate bill would go even further to remove other prohibitions from a 2006 Colorado law to allow more state and local government aid and professional licenses for people living in the U.S. illegally.
Polis also signed legislation granting a tax break in the 2020 tax year to people without a Social Security number — a year earlier than planned.
What they're saying: Sen. Julie Gonzales, a Denver Democrat and leading immigration advocate, said the assistance will help thousands of children who live in mixed-status households amid the pandemic and beyond.
2. The latest pandemic shortage: No chlorine
First it was toilet paper, now it's chlorine.
What's happening: There's a nationwide chlorine shortage — and just before summer, when homeowners start prepping their pools.
Why it matters: The scarcity is not only expected to worsen in the coming months but also to drive up the cost of the chemical, which is used to keep pool water clean.
The backdrop: A few factors are fueling the problem, including a fire last summer at a major pool products plant in Louisiana that's halted all production until spring 2022.
The intrigue: Even people out of state — particularly in Texas — are calling Colorado for pool supplies, further driving demand, said Amy Prieto, manager of Crystal Clear Pools near Thornton.
3. Suncor permit draws complaints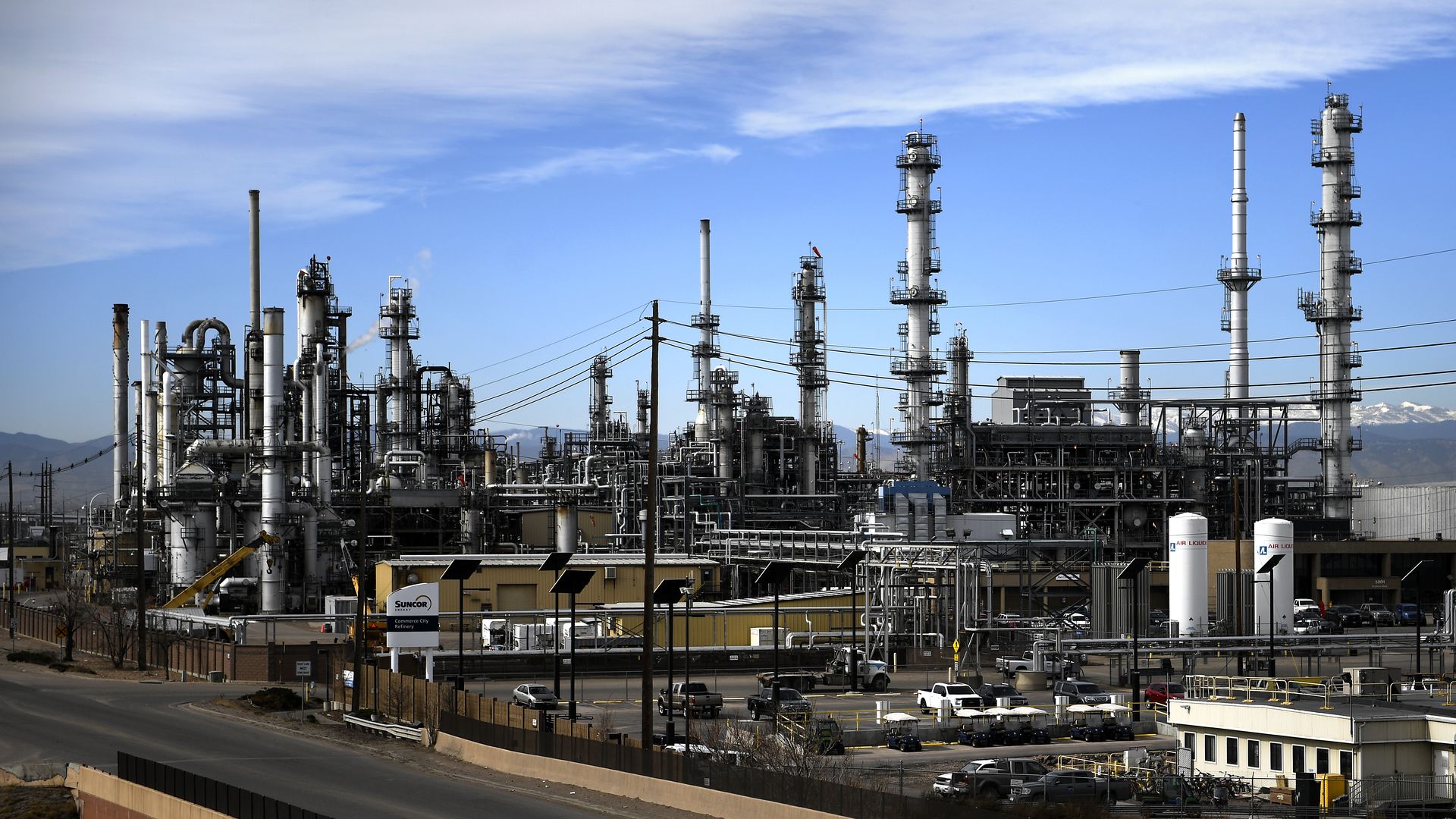 More than 150 people participated in two recent online hearings to overwhelmingly oppose a plan to renew the operating permit for Suncor Energy in Commerce City.
It's Colorado's only major petroleum refinery, and one notorious for air pollution violations.
What's next: The state's Air Pollution Control Division will respond to all written and verbal comments, then submit the application to the EPA, which will have 45 days to advise before state officials make a decision, spokesman Andrew Bare tells Alayna.
Details: The permit proposed by the division — an agency within the state's health department — would increase the amount of air pollutants the refinery could legally emit, while tightening restrictions on other emissions.
The refinery is among 250 facilities around the state that is authorized to emit air pollution. Suncor is one of 47 operating on an outdated permit, the Denver Post reports.
State of play: Neighbors and environmental activists say renewing the permit would threaten residents' health and hinders the state from achieving key climate targets.
The other side: Suncor vice president Donald Austin said at one hearing that the company has spent more than $300 million since 2015 to reduce its emissions and takes "our responsibility seriously."
Quick take: The permit is likely to be approved, CPR reports.
Although state regulators have the power to deny a permit, they are required to issue one if the applicant meets certain standards.
4. Good news, bad news for the housing market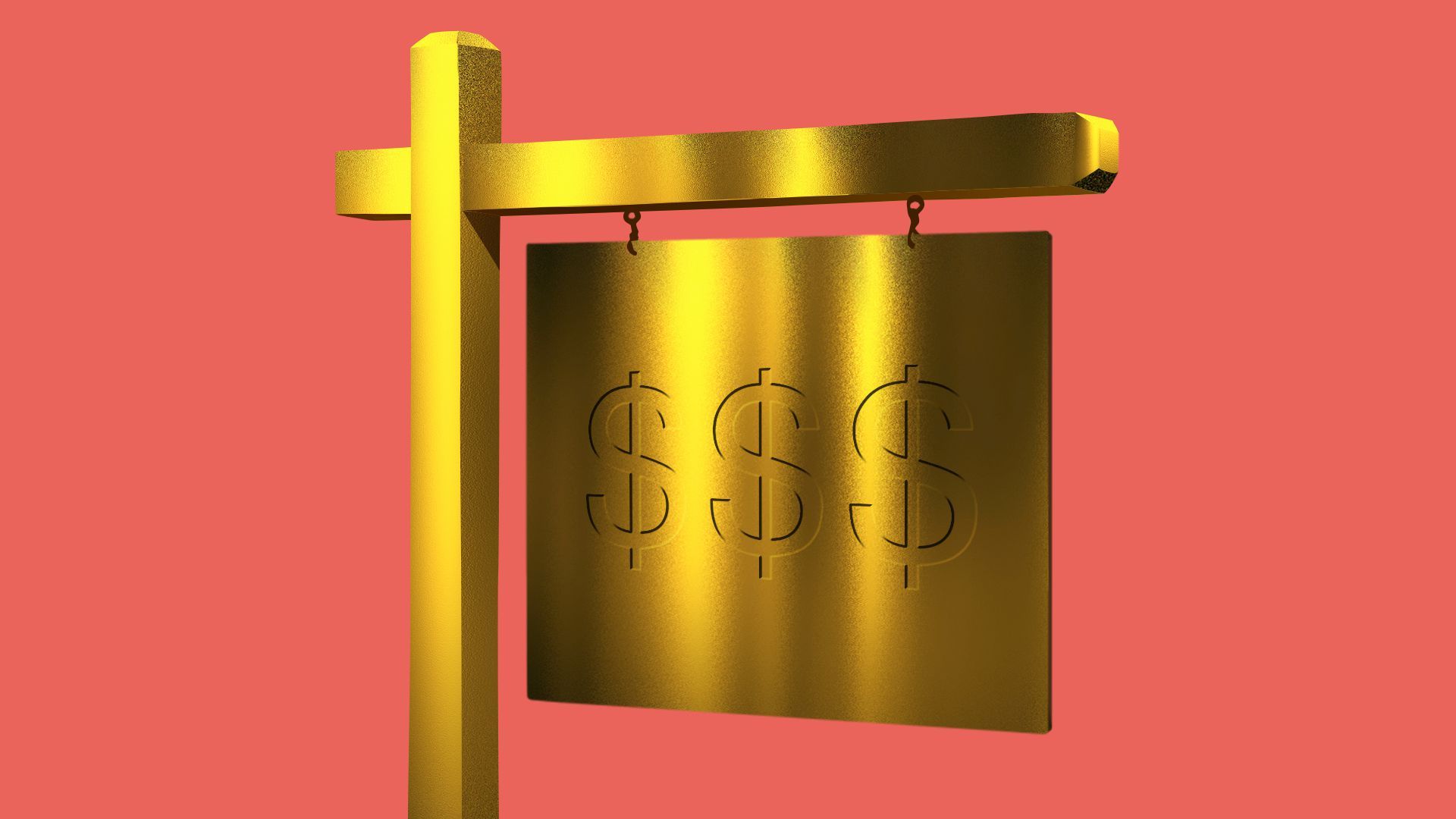 More people are putting their homes on the market, but those dwellings are going under contract quicker than ever.
Why it matters: Even with a slight shift in the market, potential buyers still have to be ready to move quickly and be prepared for competition.
Driving the news: According to DMAR's latest report, inventory was up 35% in April from March 2021, the largest increase on record. But inventory is still at a record low, down 62.2% from this time last year.
Homes sold within 13 days on average in April, compared with 19 days in March.
Average home prices also continue to rise, up 24.2% year over year and up 6.2% from March to April.
5. Screen Time with our favorite forecaster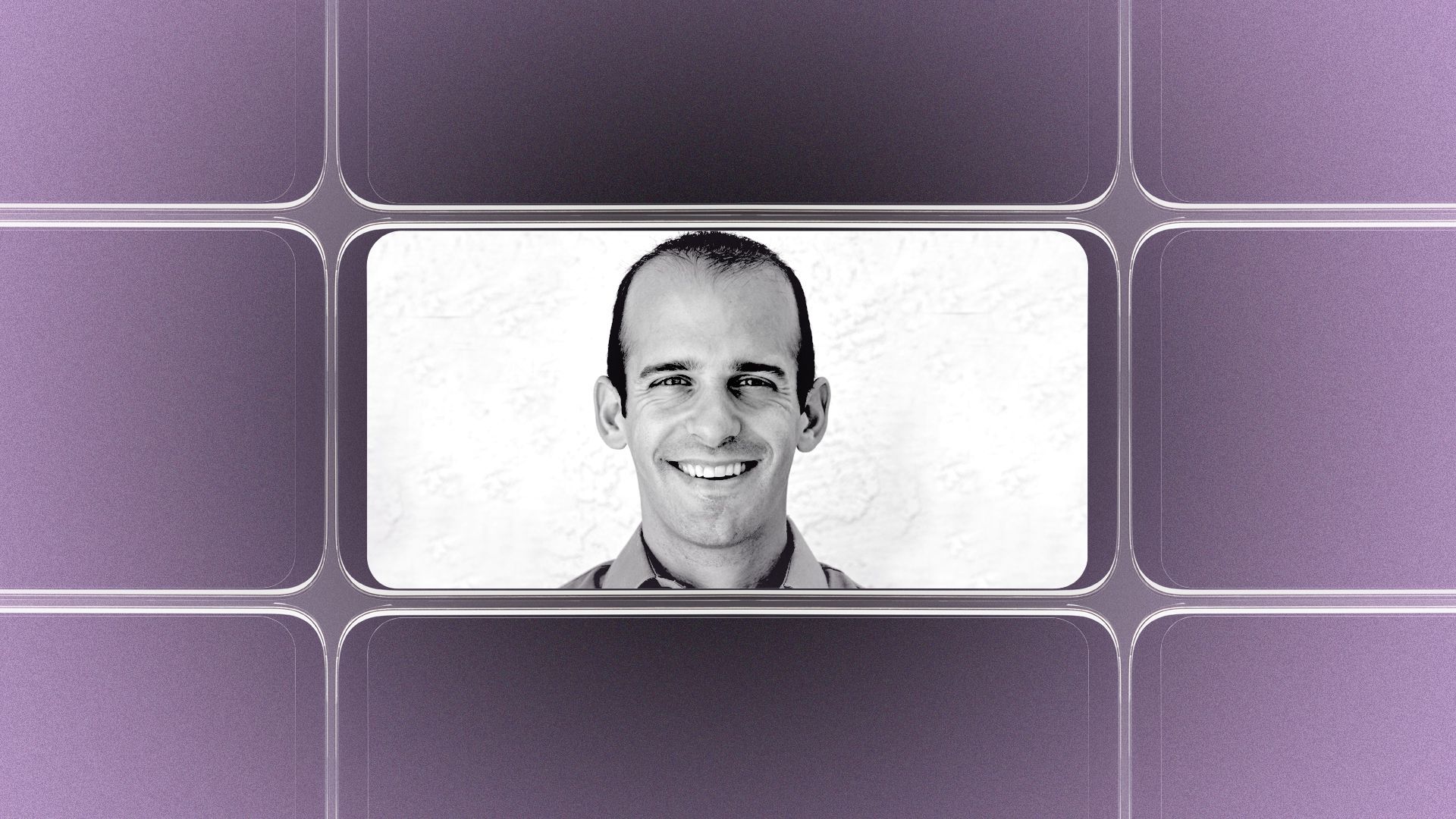 Meteorologist Joel Gratz is everyone's best friend — at least when the snow forecast is correct, he jokes.
On the lift, the founder of the OpenSnow website and app is known on a first-name basis.
His snow predictions determine a good bit of our lives from November through April. It's a job the 39-year-old from Boulder takes seriously.
"I'm a powder skier too, so I constantly feel the pain when it's wrong," he says.
What's new: Gratz posted his final Colorado snow forecast of the season Wednesday. Now his fans will migrate to OpenSummit, the summer companion for peak-bagging forecasts.
Before Gratz took a vacation, he shared his favorite things with us:
💻 Device of choice: "My weather station is a 15-inch MacBook."
🚩 Gadget of choice: Anemometer to measure wind speed
👇 First tap of the day: On storm days, a list of snow stake cams on his app
🌞 Go-to news sources: Colorado Sun and MacRumors
📲 Favorite app: Flightradar24 — "I'm a super aviation geek."
⛷ Dream ski day: "18 inches of blower powder on a soft base on a roughly 35-degree slope"
🎿 Favorite ski gear: Custom powder planks from Telluride-based Wagner Skis
🎧 Podcast queue: NPR's "Planet Money," "The Prof G Show" and "Storm Skiing Journal"
📙 Reading list: "Stratechery" newsletter, "Angels in the ER" by Robert Lesslie
⛰ Favorite hiking trail: Mount Sanitas in Boulder
6. Exhibit highlights the ties that bind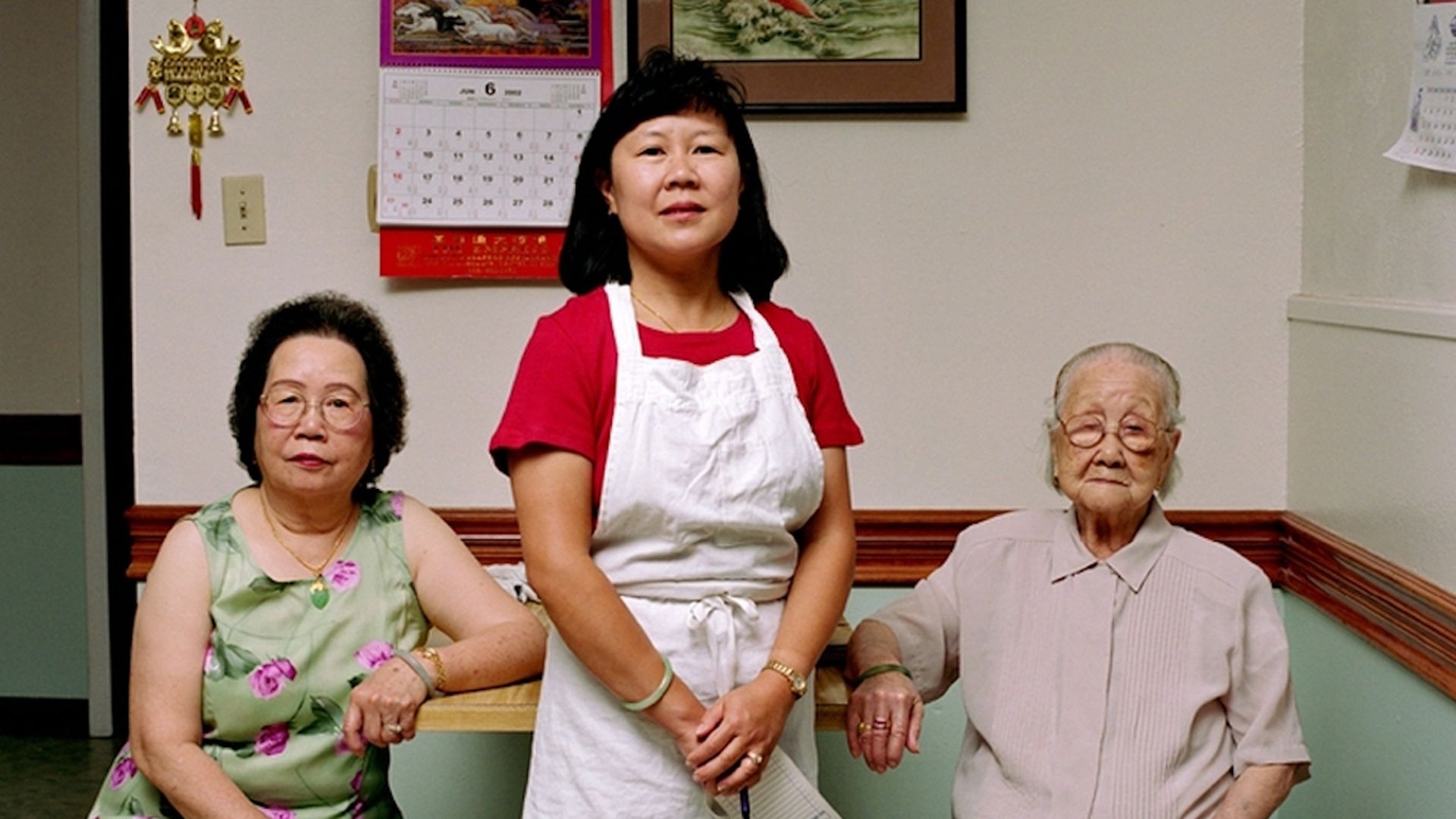 Sixteen years after her exhibit debuted, EllynAnne Geisel still finds that the strings of kitchen aprons bind us all.
When people view her "Apron Chronicles: A Patchwork of American Recollections" — at History Colorado through the end of May — "they blurt out their own apron story" to strangers, she said.
"You have a very visceral reaction to the exhibit, and the emotion pours out of you," she tells John.
Why it matters: Amid the pandemic and years of discord, the exhibit celebrates commonality.
See it: The museum is offering free admission for mothers Friday through Sunday, and Geisel will be there for discussion 11am–1pm each day.
Our picks:
⛈ John is reading this story after the first hail of the year at his house.
🎶 Alayna is listening to this new band she recently discovered.
Don't miss a story! Follow us on Facebook and at Axios Denver's site.