Axios Denver
March 03, 2022
It's Thursday — and 303 Day!
🕶 Today's weather: Mostly sunny with a high near 75°.
Editor's note: We want to thank Corey Hutchins' journalism class at Colorado College for helping us write today's Smart Brevity newsletter.
Thanks to Victoria Calton, Nick Cleveland-Stout, Chris Hampson, Sam Johson, Jon Lamson, Andrew Little, Ben Lukasiewicz, Fred Perticucci and Elliot Singer.
Today's newsletter is 956 words — a 4-minute read.
1 big thing: Avalanche danger extends beyond extreme sports
Colorado is counting far fewer fatalities this avalanche season compared to last year's record-tying mark, but an insidious statistic is provoking alarm.
This is the deadliest winter for snowshoers in more than a decade.
Driving the news: Three snowshoers and three dogs have been killed in two avalanches so far this season, the most recent ones recorded Friday.
The only other reported avalanche death of a snowshoer in the last 13 years occurred on New Year's Eve in 2014, according to the Colorado Avalanche Information Center.
Why it matters: The fear of avalanches often is attached to extreme sports, such as snowmobiling, backcountry skiing and snowboarding, and not hiking in the snow.
But the danger applies to everyone in Colorado's mountains.
What they're saying: "Regardless of what you're doing, if you're in the mountains in the winter time, if you're around steep, snow-covered slopes, there's a potential for avalanches," the center's director, Ethan Greene, tells us.
Threat level: This year's snow levels are at historic averages, but prolonged periods of limited snow followed by big storms is creating instability in the base layers.
2. How to get avy smart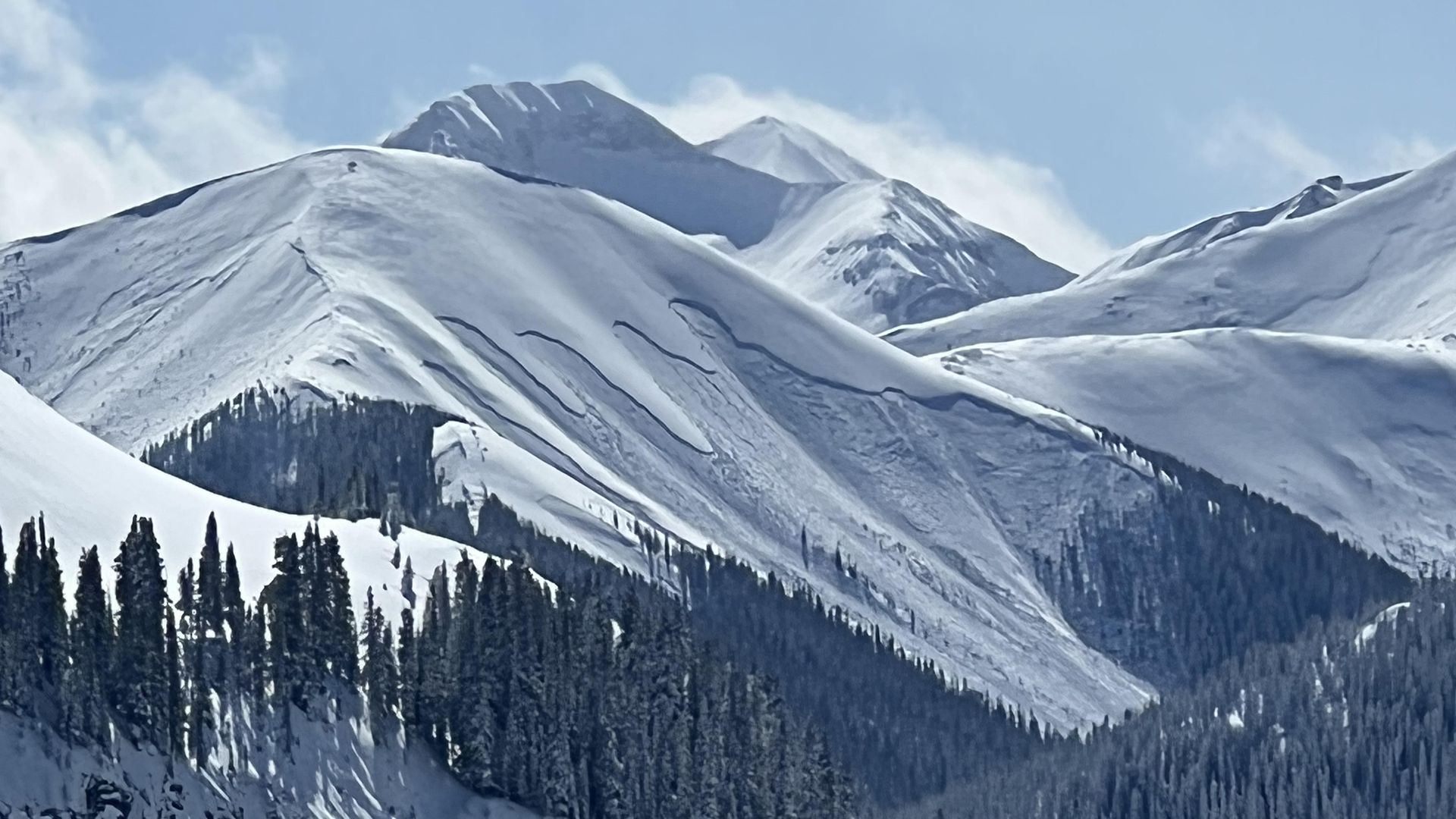 Just as you don't hike a 14er without checking the weather for thunderstorms, you don't enter the winter backcountry before you check the avalanche forecast.
What to know: The organization makes it easy to travel with awareness in the mountains by posting daily forecasts online for the entire state.
Be smart: In reporting about avalanche deaths, John — an avid backcountry skier and snowshoer — took a moment to ask Greene for tips.
3. Denver GOP leader to step down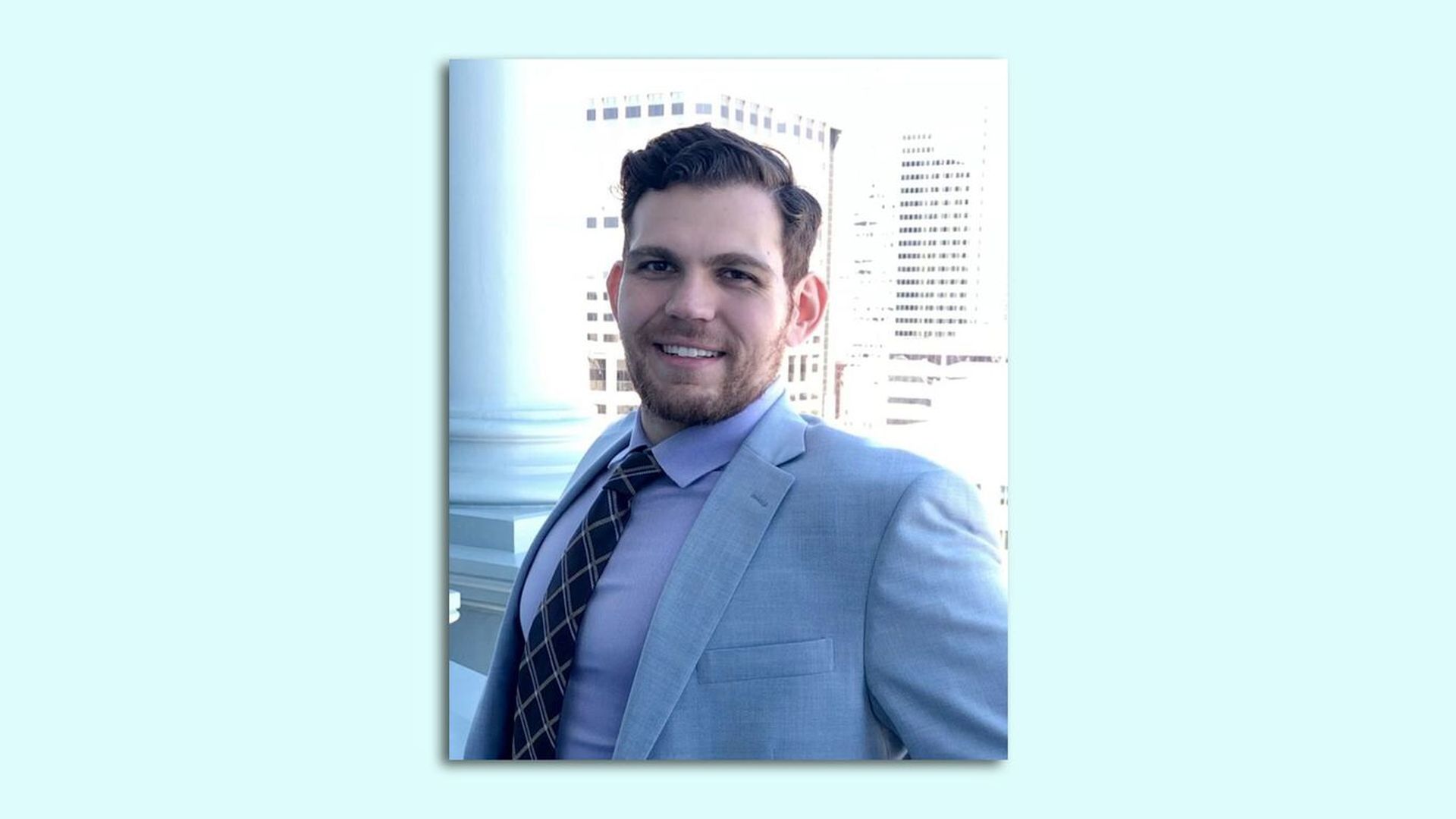 Denver GOP chair Garrett Flicker — the youngest and first openly gay man to lead the group — is resigning March 15 after one year in the role, Axios Denver has learned.
The Colorado Springs native is stepping down to work on the campaign of U.S. Senate candidate Eli Bremer, Flicker tells Alayna.
The intrigue: Prominent local Republicans expressed disappointment with Flicker's tenure.
Organizers at a Denver GOP caucus meeting Tuesday told John that low turnout was the direct result of a lack of energy from the top.
"The chair of the party here has basically not done anything," said Scott Gessler, a Denver resident and former GOP secretary of state.
Why it matters: Many pundits predicted Flicker's fresh perspective could help shift the fractured party's post-Trump outlook and push more Republicans to the polls.
The other side: Flicker, 26, called his next step a "good career move." He also touted the party's progress under his leadership.
What's next: Denver GOP's first vice chairperson, Wendy Warner, will take Flicker's role later this month.
4. 🏀 Why no one watches the Denver Nuggets
The Denver Nuggets have the NBA's lowest local TV ratings in at least 15 years — all thanks to a business dispute, Axios Sports' Kendall Baker writes.
State of play: Altitude Sports, the network that broadcasts Nuggets games, has been in a stalemate with Comcast, the state's largest cable provider, since September 2019. Dish Network doesn't air the games, either.
As a result, hundreds of thousands of Denver-area sports fans haven't been able to watch the Nuggets during one of the best stretches in franchise history.
Meanwhile, reigning league MVP Nikola Jokić is on pace to set the single-season player efficiency rating record.
Zoom out: Altitude Sports also broadcasts the Avalanche, who just became the fourth team in NHL history to win 40 of its first 54 games, and the Rapids, who won the MLS Western Conference last year for the first time ever.
Fresh job openings around town
5. Nuggets: A headline treasure trove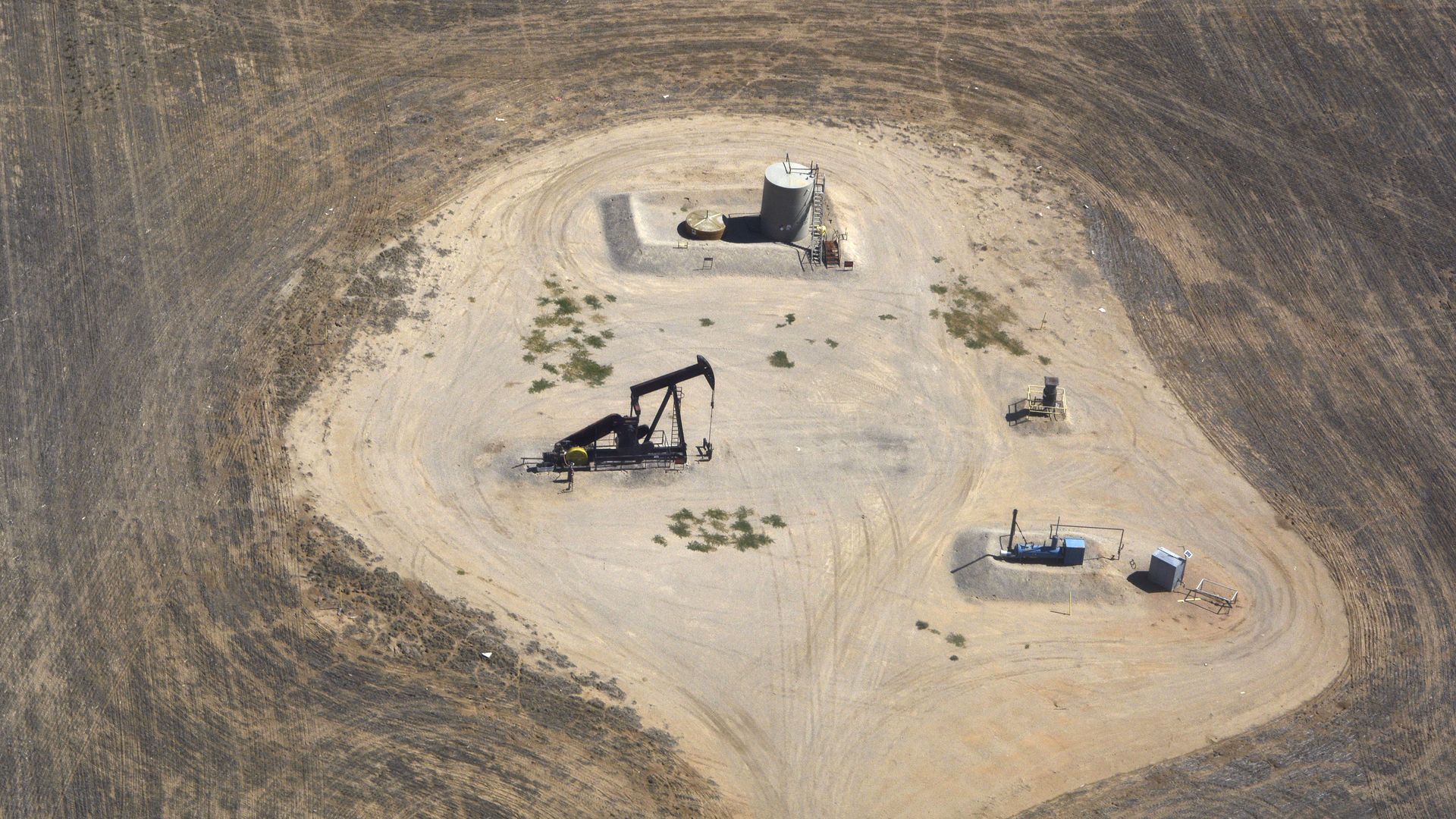 🛢 Colorado regulators approved new rules that require oil and gas companies to put up more money to ensure the cleanup of thousands of abandoned or low-producing "zombie wells." (Colorado Sun)
🚨 A former Loveland police officer pleaded guilty to felony assault and faces two to eight years in prison for injuring a 73-year-old woman during an arrest. (Denver7)
👀 Russian business owners in Colorado complain of facing discrimination and loss of business despite declaring their support for Ukraine. (CBS4)
⛰️ Clear Creek County seeks community input on a name change for Mt. Evans. Five alternatives are under consideration, including "Blue Sky" and "Rosalie." (9News)
🏘 Denver will spend $150,000 in federal dollars for a new Safe Parking program that allows people to live in their vehicles as the city's push for housing stability continues.
💉 New vaccination rates are at an all-time low as mandates for the unvaccinated dwindle alongside case rates and COVID stress. (Colorado Sun)
6. Two new businesses slated for Santa Fe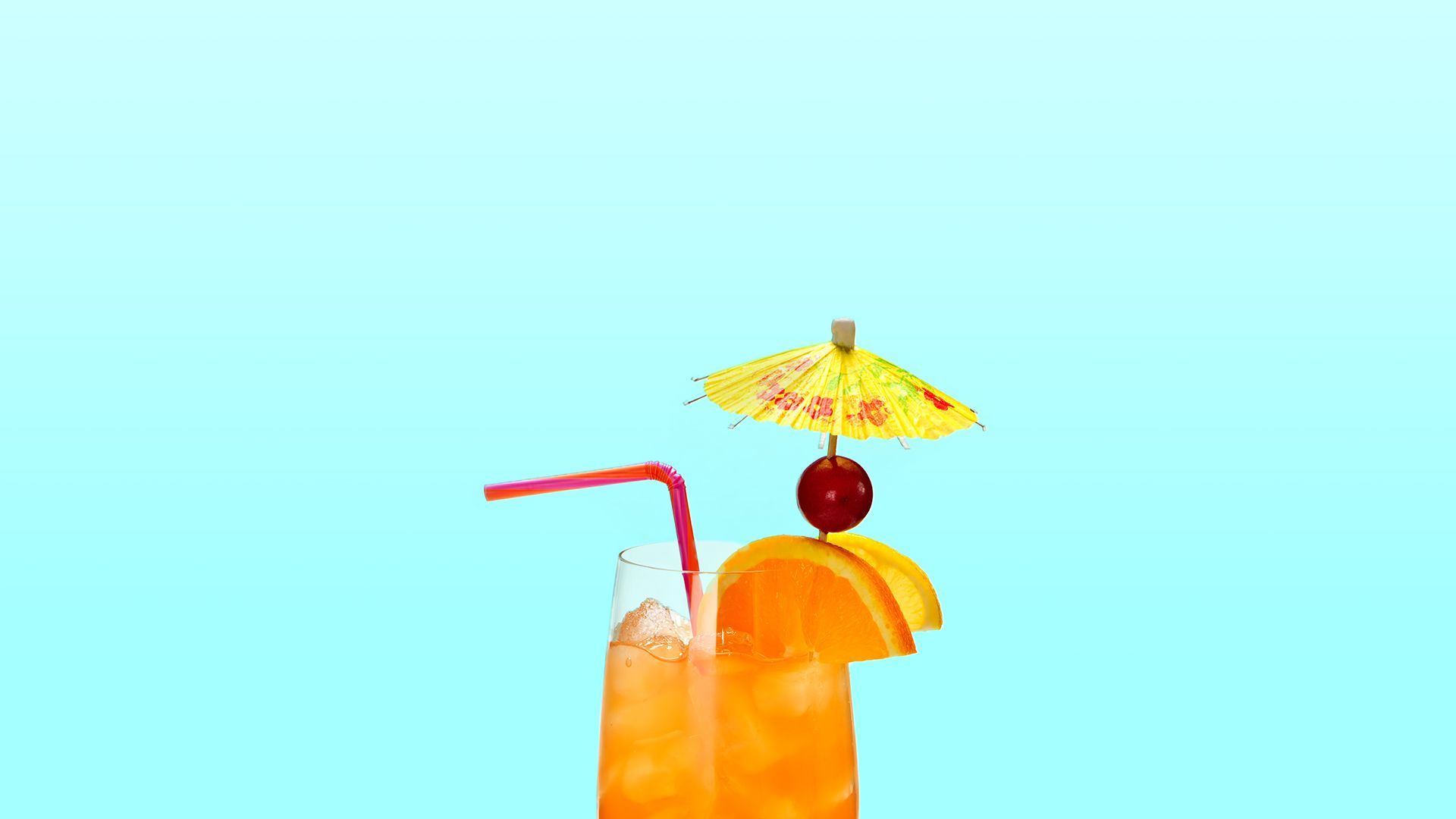 Two businesses offering booze, bites and more will soon open their doors in Denver's Art District on Santa Fe.
Why it matters: Their debuts reflect rapid growth in an area that's at risk of losing its character and pushing longtime residents out.
But the incoming business owners appear committed to honoring the signature feel of the historic neighborhood.
Details: A new women-owned concept called Town Hall Collaborative at 525 Santa Fe Drive, will provide a multi-use gathering space with a bar, stage, food trucks and a makerspace for classes and workshops.
A wine bar, dubbed Room for Friends, is also nearing completion at 846 Santa Fe Drive, after its zoning permit was recently approved.
The lounge, owned by a local husband and wife duo, will serve wine by the glass and flight, a few select beers, as well as small bites like charcuterie boards.
What to watch: Both plan to open in May, each announced online.
Our picks:
📰 John is reading this great weekly newsletter about Colorado media.
🎉 Alayna is in Chicago celebrating the retirement of her soon-to-be mother-in-law!
Like what you read? Share it with your friends and subscribe.