Axios Denver
March 14, 2023
Look at that, it's Tuesday!
Today's weather: Enjoy the warmth while it lasts! Partly sunny, high near 68°.
🎂 Happy birthday to our Axios Denver member Sam Gregory! Support our work by becoming a member, too.
Situational awareness: Former U.S. Rep. Pat Schroeder, the first woman elected to Congress from Colorado and a pioneer for women's rights, died last night in a Florida hospital after suffering a recent stroke. She was 82.
Today's newsletter is 913 words — a 3.5- minute read.
1 big thing: SVB collapse rattles Silicon Mountain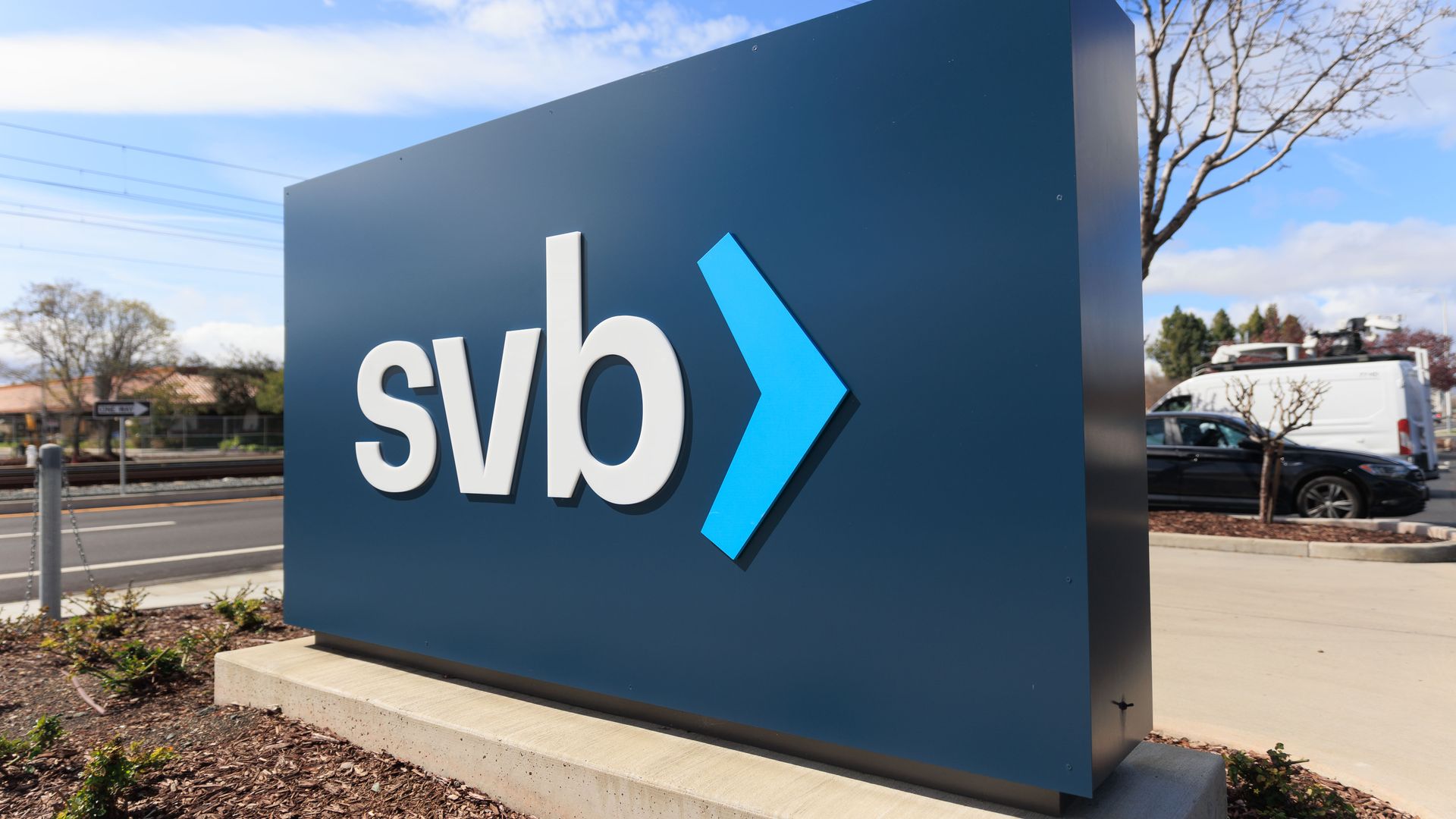 The largest American bank failure in more than a decade sent a shock wave through Colorado's startup sector, but local banks are expressing confidence in their standing.
Driving the news: Silicon Valley Bank's collapse sent local startups in the technology and life sciences arenas scrambling to ensure access to cash needed for payroll and expenses and moving their money to safer places.
Zoom in: Chris Erickson at venture capital firm Range Ventures told Axios Denver that 13 of the 21 companies in its portfolio banked with SVB. Some acted quickly to move their money to safer havens, while others are still in the queue for transfers after urgently creating new bank accounts.
Details: Over a stressful weekend of uncertainty, Range's leaders made personal loans to some of their companies, though Erickson declined to say how much.
The turbulence calmed Monday after government assurances, which Erickson called a "best-case scenario."
Between the lines: California-based SVB became a key player in the Denver-Boulder tech sphere, often dubbed Silicon Mountain.
The bank understood that young companies often had little or no revenue, Axios found. It made it the easiest bank for startups to tap.
Boulder Chamber president John Tayer told BizWest it was working closely with local companies to "identify support resources that will allow them to bridge through this situation."
Of note: In statements, Colorado banking leaders assured the public yesterday they are on solid footing even as their stocks fell.
Denver-based HTLF Bank, a subsidiary of Heartland Financial, was down 8%, but CEO Bruce Lee said in an open letter that the bank's financials are strong, the Denver Business Journal reported.
Still, other banks were clearly spooked and declined to discuss the market with Axios Denver.
2. 🗳️ Low turnout haunts Denver's local elections
Most voters in Denver don't participate in local elections anymore.
By the numbers: Turnout for the 2019 general municipal election was 45%, according to the Denver Elections Division. In 2015, it was 29%.
The 2020 presidential election, by contrast, drew 87% turnout in the city.
Why it matters: Low turnout means fewer people are deciding who leads and makes decisions for the city for the next several years, and who shows up could prove decisive in this year's crowded mayoral race.
The intrigue: Denver City Council candidate Penfield Tate III told Esteban that voters are telling him they won't vote in the April 4 election because there are too many candidates, and will wait until the June runoff.
"They are feeling overwhelmed," Tate says, adding that residents feel their vote won't count toward their preferred candidate.
The other side: Political organizations are hoping to reverse the trend. "We've been talking to young folks about the fact that this election can determine the course of Denver for the next 12 years," NewEra Colorado field director Aly Belknap tells us.
Denver-based NewEra focuses on civic engagement for people aged 18 to 34, which make up more than a third of registered Denver voters.
"When we turn out, it's really powerful," Belknap says.
Flashback: In May 2011, the last time Denver had an open mayoral race, the turnout was 38%.
3. 🤝 Meet the candidates like a neighbor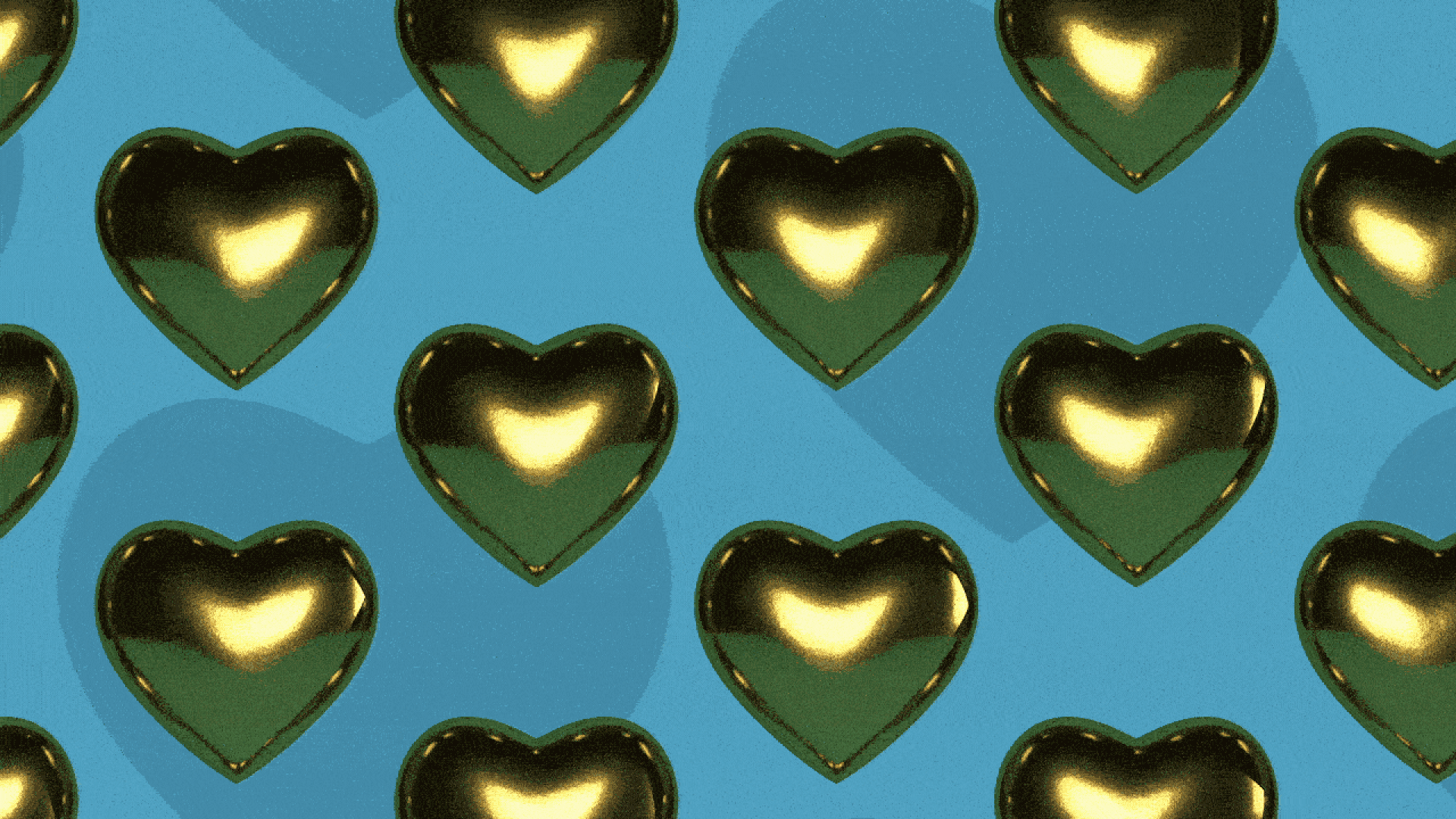 Kelly Brough loves to eat at Las Delicias. Chris Hansen is a quarter through hiking all the 14ers. Terrance Roberts is a great juggler.
Why it matters: The candidates for Denver mayor are far more than their campaign platforms. They are our neighbors, and it's important to get to know them as people.
What they're saying: To get behind the campaign veneer, we asked the mayoral candidates about themselves — their favorite places to eat and play, and what makes them tick.
Here are some of our favorite responses.
🍽 Lisa Calderon's favorite place to eat: "My default restaurant for authentic Mexican food is El Taco de Mexico." But she adds, "I'm still looking for a place that serves a great Cadillac margarita."
🎵 Andy Rougeot (a father of two young daughters) is listening to: "'Bob the Builder' and 'Baby Shark' are the most played, though I wouldn't call them favorites."
😋 Debbie Ortega's fun fact: "I have my own top-secret salsa recipe that I make for my friends, family and colleagues."
🎭 Leslie Herod's favorite hobby: Concerts, museums and performing arts. "There is no better way to feel connected to people than through art, and I strive for that connection whenever I can."
📺 Mike Johnston is streaming: "Dopesick," "The Office" and "Mare of Easttown."
More candidate picks … read our fun profiles
4. Mile Highlights: The latest headlines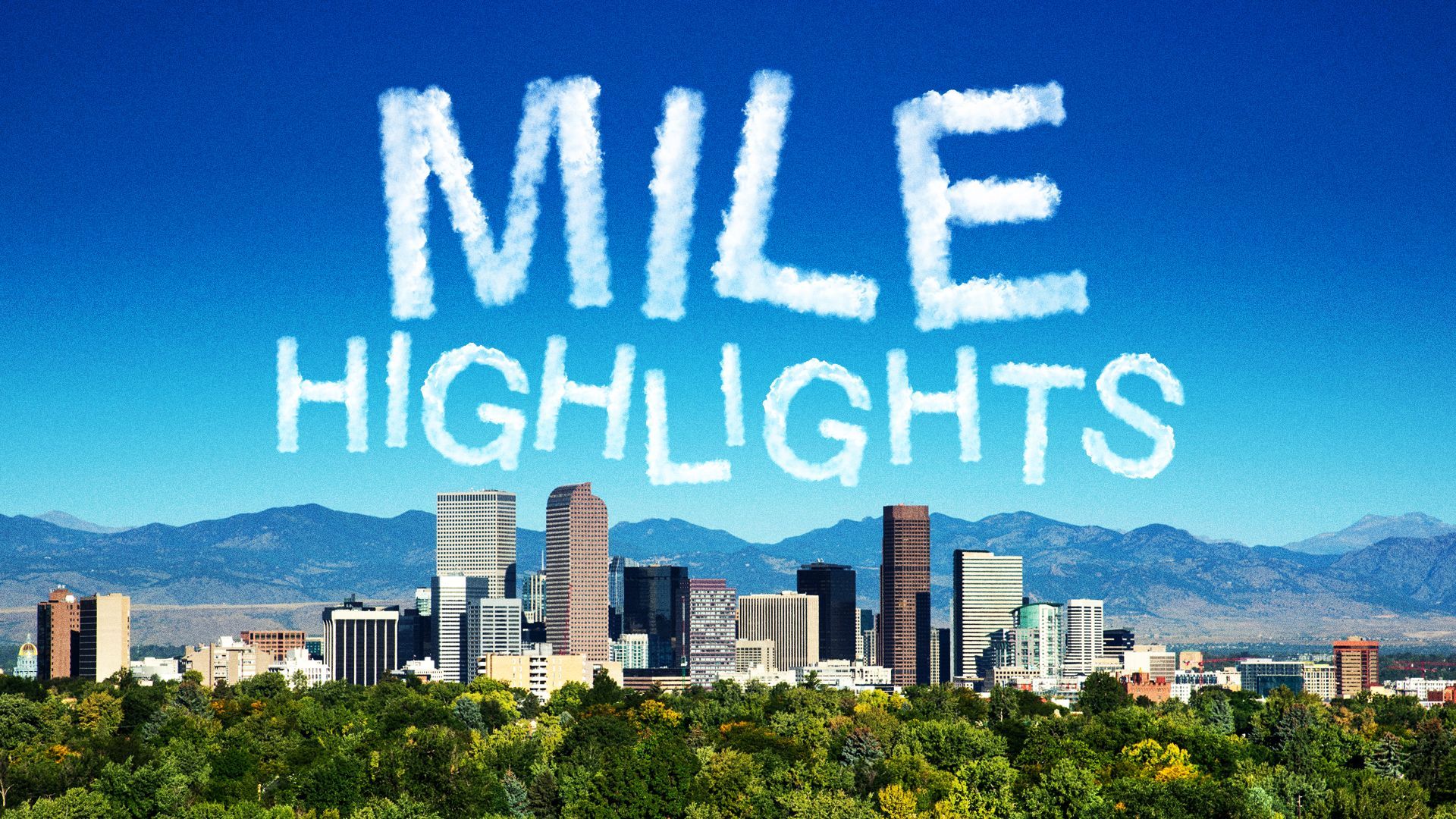 🎞️ Littleton native Shane Boris won an Academy Award for best documentary for producing "Navalny." (The Gazette)
🏟️ A measure introduced by state lawmakers would create sober seating areas for venues with more than 7,000 seats. The proposal could impact Ball Arena, Empower Field and Red Rocks Amphitheatre. (Denver Post)
✈️ Frontier Airlines is paying incentives to agents to charge higher fees at the gate for large bags. (KDVR)
Take your career to the next level
5. ☃️ Our cold winters
It's not just you — winter in Denver is getting colder.
By the numbers: The average temperature in the city from Dec. 1 through February fell 5.3° F compared to the 1970 average, according to a new analysis of federal data by Climate Central, a nonpartisan research group.
Our picks:
🎸 John is listening to this artist who's touring Colorado right now.
🥶 Alayna is reading this story about the weird history behind Nederland's Frozen Dead Guy Days festival, which moves to Estes Park this weekend.
😒 Esteban is bummed this major artist snubbed Denver for his latest tour.
Thanks to our editor Ross Terrell and copy editor Bill Kole.