Axios Denver
March 08, 2023
🚘 It's Wednesday. We're motoring through the week — and this newsletter. See below.
Today's weather: Mostly cloudy and gusty later, with highs near 39°.
🚨 Situational awareness: Authorities in Georgia say a Colorado man is among 23 suspects facing domestic terrorism charges after protesters attacked a police training center being built outside Atlanta.
Today's newsletter is 923 words — a 3.5-minute read.
1 big thing: Eisenhower tunnel turns 50 and shows it
Today marks 50 years since a 1.7-mile tunnel opened and connected Colorado east to west beneath the Continental Divide — a feat so spectacular it's easy to forget what it took to become a reality.
Driving the news: The first tunnel, now the westbound side and named for former President Eisenhower, opened March 8, 1973, amid huge fanfare that drew hundreds to the ceremony.
The second bore, named for former Colorado governor and U.S. Senator Edwin Johnson and now the eastbound route, came six and a half years later.
Before then, travelers took dangerous turns on U.S. 6 over Loveland Pass or U.S. 40 over Berthoud Pass to reach the Western Slope.
What they're saying: "There was a lot of blood, sweat and tears to get that tunnel open," Tamara Rollison at the Colorado Department of Transportation tells John.
Why it matters: Now known as the Eisenhower-Johnson Memorial Tunnel, the Interstate 70 route serves as the lifeblood of the state's economy — and a chokepoint that makes it the bane of every traveler.
Since it opened, roughly 434 million vehicles have traveled through the tunnels — an average of 35,427 a day in 2022.
What's next: The tunnel is aging and requires $150 million in infrastructure upgrades, mostly in modernizing operations motorists don't see, state transportation officials say. So far, only $50 million has been allocated.
The most visible project is the building of a massive new operations center on the west side of the tunnel.
2.🎞️ Photos: Eisenhower-Johnson tunnel's history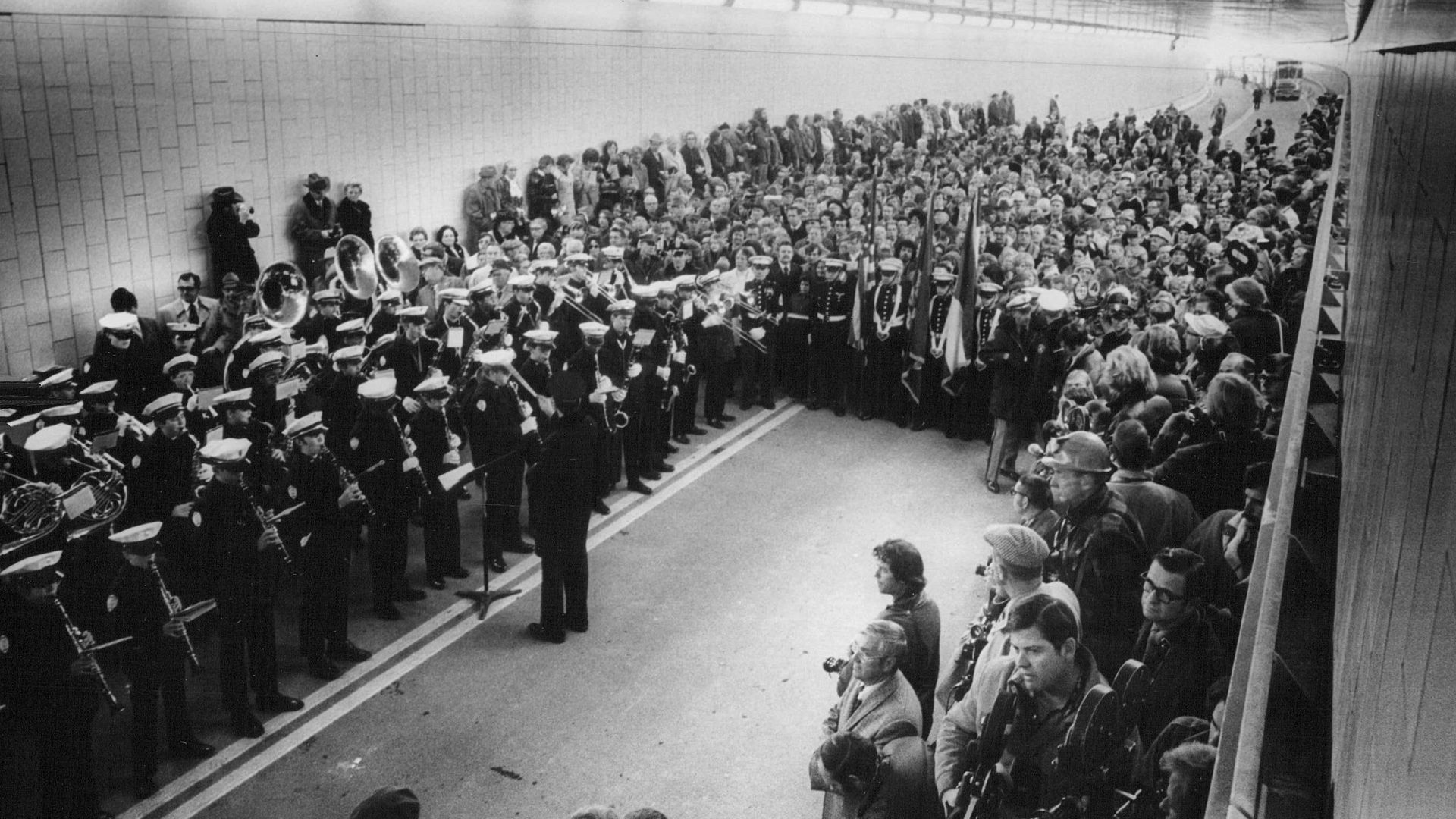 When the Eisenhower tunnel first opened, it was the highest elevation tunnel in the world at 11,158 feet on the west side.
Flashback: The project actually started 50 years prior to its completion with a "pioneer" tunnel under Loveland pass in 1941 and an exploratory drilling bore that began at the current site in 1963.
By the numbers: As many as 1,140 workers constructed the tunnel, working in shifts 24 hours a day for six days a week.
1 million cubic yards of rock was cleared from each of the bores, enough to fill about 800,000 pickup trucks.
Take a look: The tunnel's history, in 12 photos
3. 🚍 Colfax BRT project enters final design phase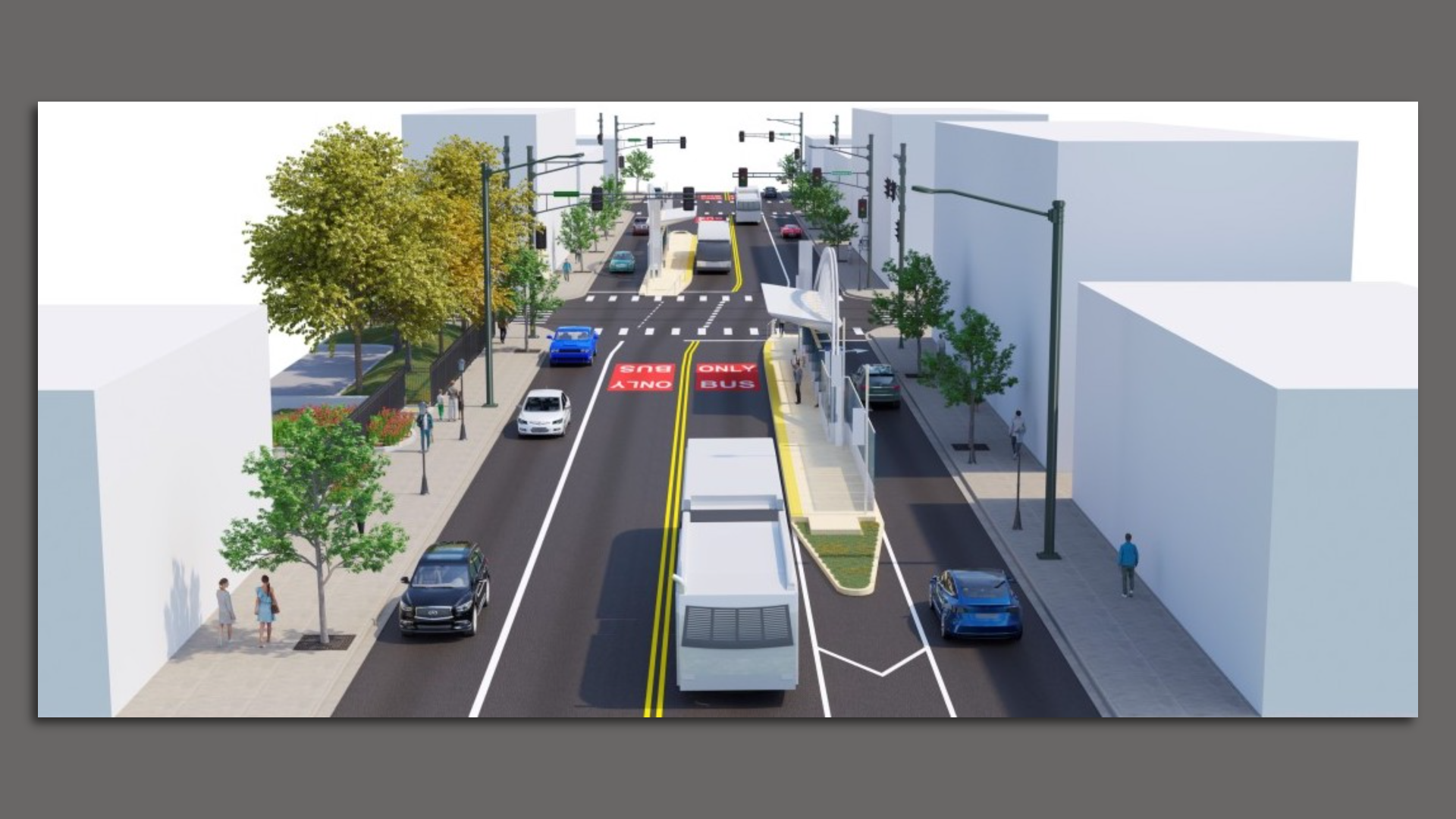 The East Colfax Bus Rapid Transit (BRT) project — which would create bus-only lanes along the busiest corridor in metro Denver — is finally taking shape.
Details: As currently planned, the BRT route would run just under 10 miles between I-225 in Aurora to Union Station in Denver, and include dedicated bus lanes on the route. It would run primarily along Colfax Avenue.
Yes, but: Nearly six years after voters approved borrowing $55 million to build it, the city is only just starting the final design phase for the project.
City officials tell Esteban it could cost between $250 million to $300 million to build, with $150 million coming from a Federal Transit Administration grant the city anticipates getting.
Driving the news: A $17.8 million contract for the project was approved recently by the Denver City Council.
The contract will cover costs for design and help the city manage the federal funding, Colfax BRT program director Jonathan Stewart tells Esteban.
The intrigue: Stewart said he feels confident the project will be completed by 2027.
"It gives us a really great opportunity to start reinventing how Colfax moves people through the city," Stewart tells us about the project.
What's next: Stewart said construction on the project is slated to start in June 2024.
4. Mile Highlights: Gang members indicted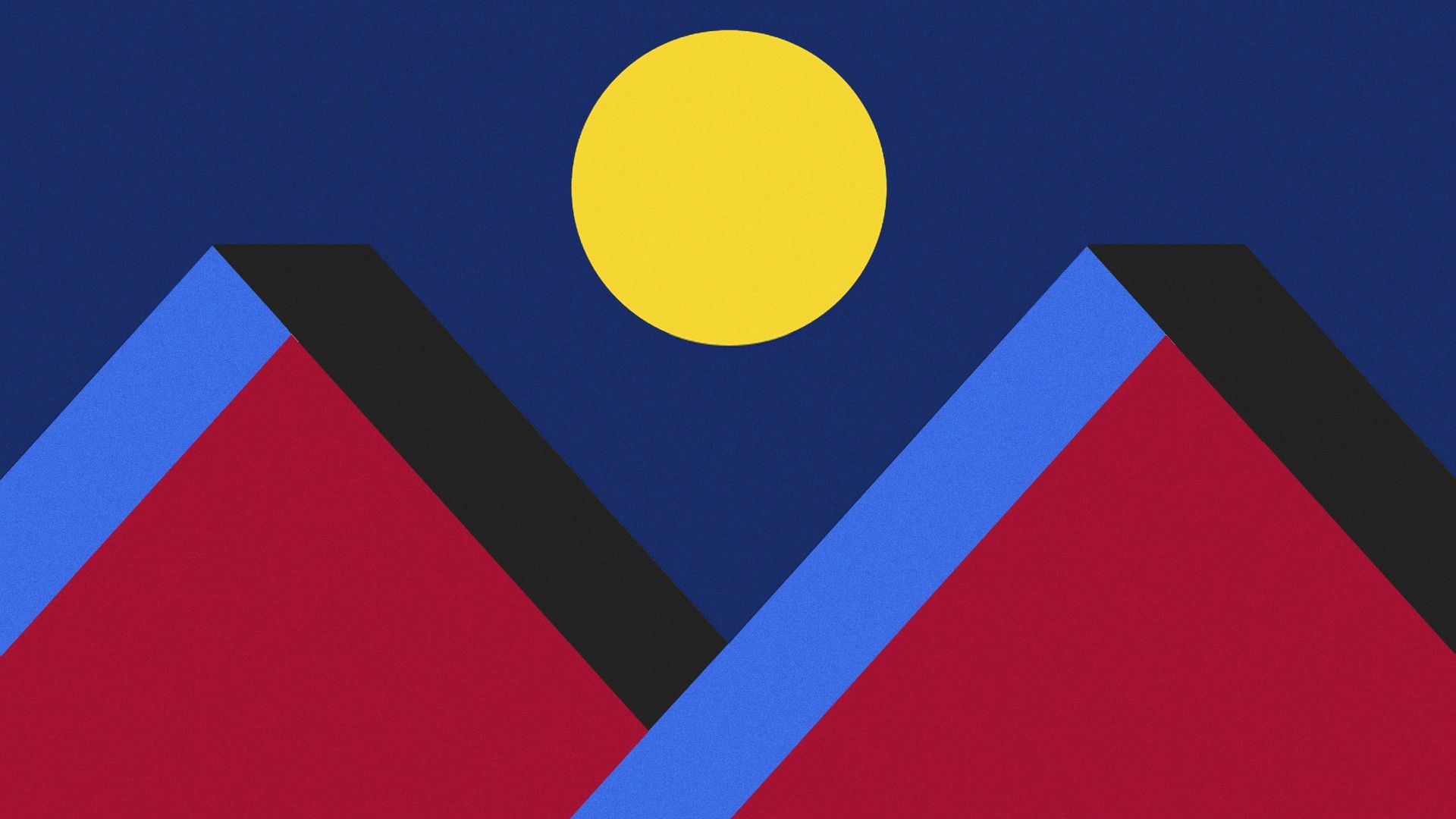 🚨 13 people affiliated with a criminal gang known as Too Damn Smooth were indicted by a Denver grand jury on 255 felony counts, authorities say. They are alleged to have been involved in 18 shootings in the metro area, including two fatal incidents last year, Esteban writes.
🤖 Aurora police are working with a company called Truleo that would analyze speech recorded by officers' body cameras to identify questionable behavior. The interim police chief once worked with the company. (Denver Post)
😡 Colorado residents filed nearly 18,000 complaints last year, a 28% spike, with concerns over retail scams at the top, the Attorney General's office reported. (DBJ)
⛷ Vail Resorts announced it is again increasing the price of its Epic Pass to $909 — a $68 jump. The Epic Local Pass will cost $676, also an 8% increase. (Vail Daily)
5. 🚗 Readers pick: The worst potholes in Denver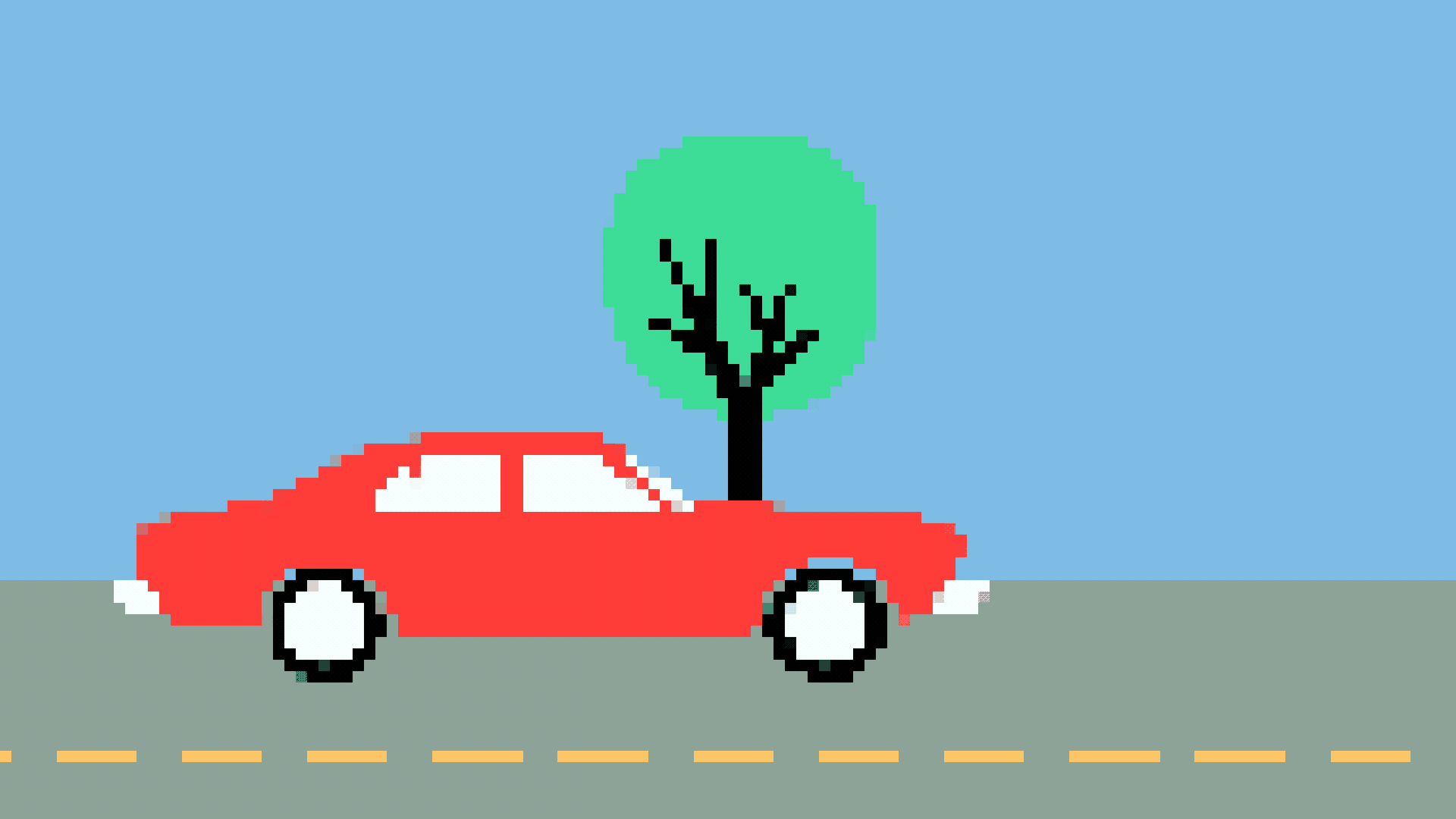 When we asked readers to help us find the worst potholes in Denver, one street kept coming up: Monaco Parkway.
What they're saying: At least four readers mentioned Monaco, which runs along the city's eastern corridor, as having the worst holes in the city.
Francesca Starr told us hitting a road crater on Monaco near Alameda Avenue meant replacing a rim and getting a new tire. "It was night and we simply did not see the hole. Costly for us!"
What we're hearing: The city plans on repaving Monaco Parkway from Alameda to 23rd Avenue this year, city spokesperson Nancy Kuhn tells Esteban.
Kuhn said Monaco from Martin Luther King Boulevard to I-70 will be addressed likely within the next year.
6. 🏰 100 years of Disney in Denver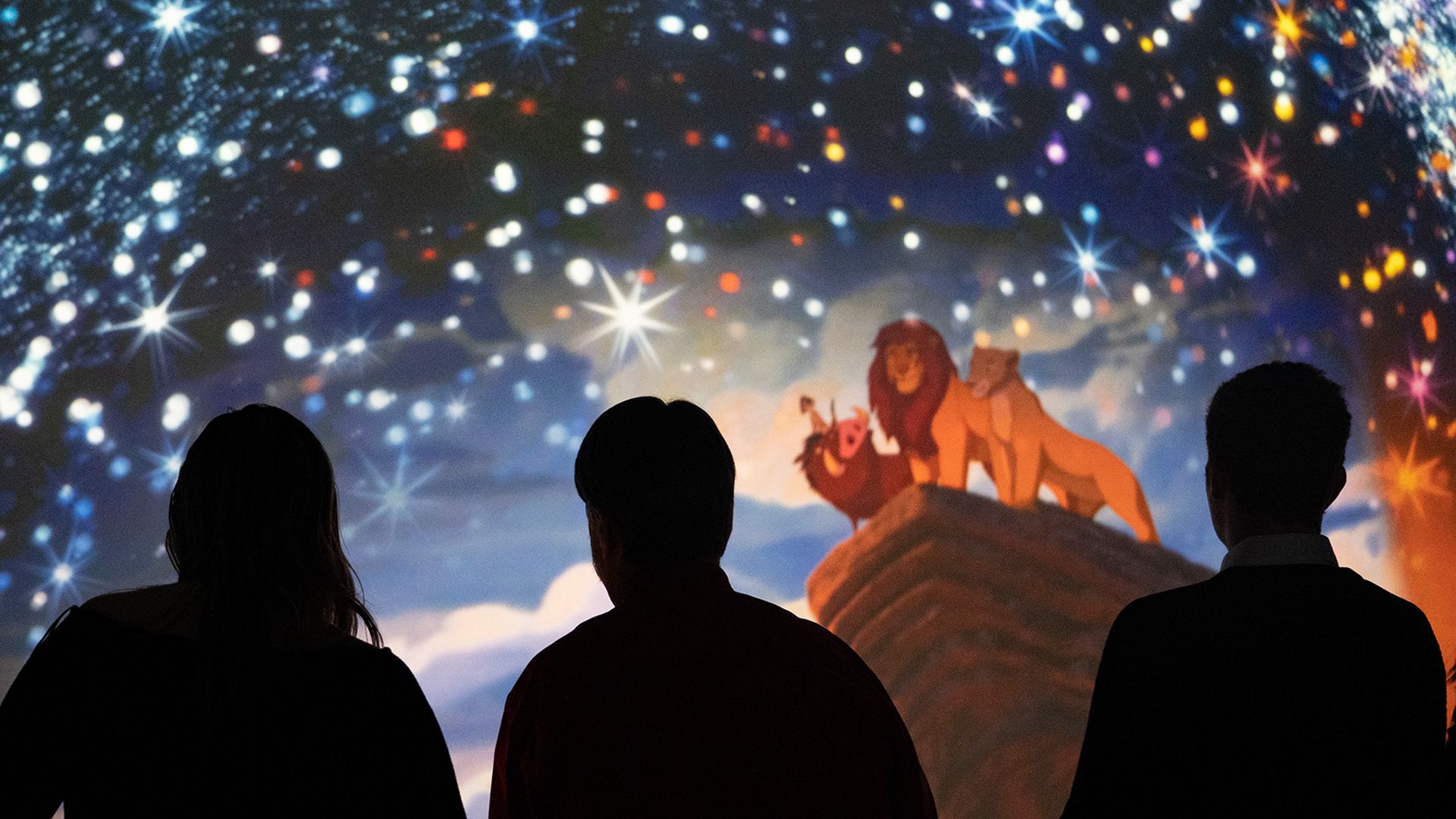 Disney marks its 100th anniversary later this year, but you don't have to wait to relive the magic.
What to know: The Disney Animation: Immersive Experience is now showing at the Lighthouse Artspace (3900 Elati St.) in Denver.
The traveling exhibition — which runs through May 29 — showcases Disney's history with interactive displays and floor-to-ceiling projections with scenes from its iconic movies.
Tickets start at $36.
Quick take: Our colleague Troy Smith with Axios Cleveland says the exhibit is "jaw-dropping" and his kids couldn't stop smiling.
Our picks:
🧗 John is reading this tribute to the late Michelle Kranz, a standout climber from Boulder.
💆 Alayna is reading this Axios story about how tiny stresses pile up — and what to do about it.
🍕 Esteban recommends ordering the Daisy from this restaurant in RiNo.
Editor's note: A story in yesterday's newsletter has been corrected to show Denver's e-bike incentive program cut an estimated 2,040 metric tons of carbon dioxide in 2022, not megatons.
Thanks to our editor Ross Terrell and copy editor Bill Kole.