Axios Denver
August 15, 2022
Happy Monday, neighbors! We hope you had a wonderful weekend.
Today's weather: Mostly cloudy, with highs near 83° and a chance of heavy thunderstorms in the afternoon.
Today's newsletter is 922 words — a 3.5 minute read.
1 big thing: Meet Denver's first chief urban designer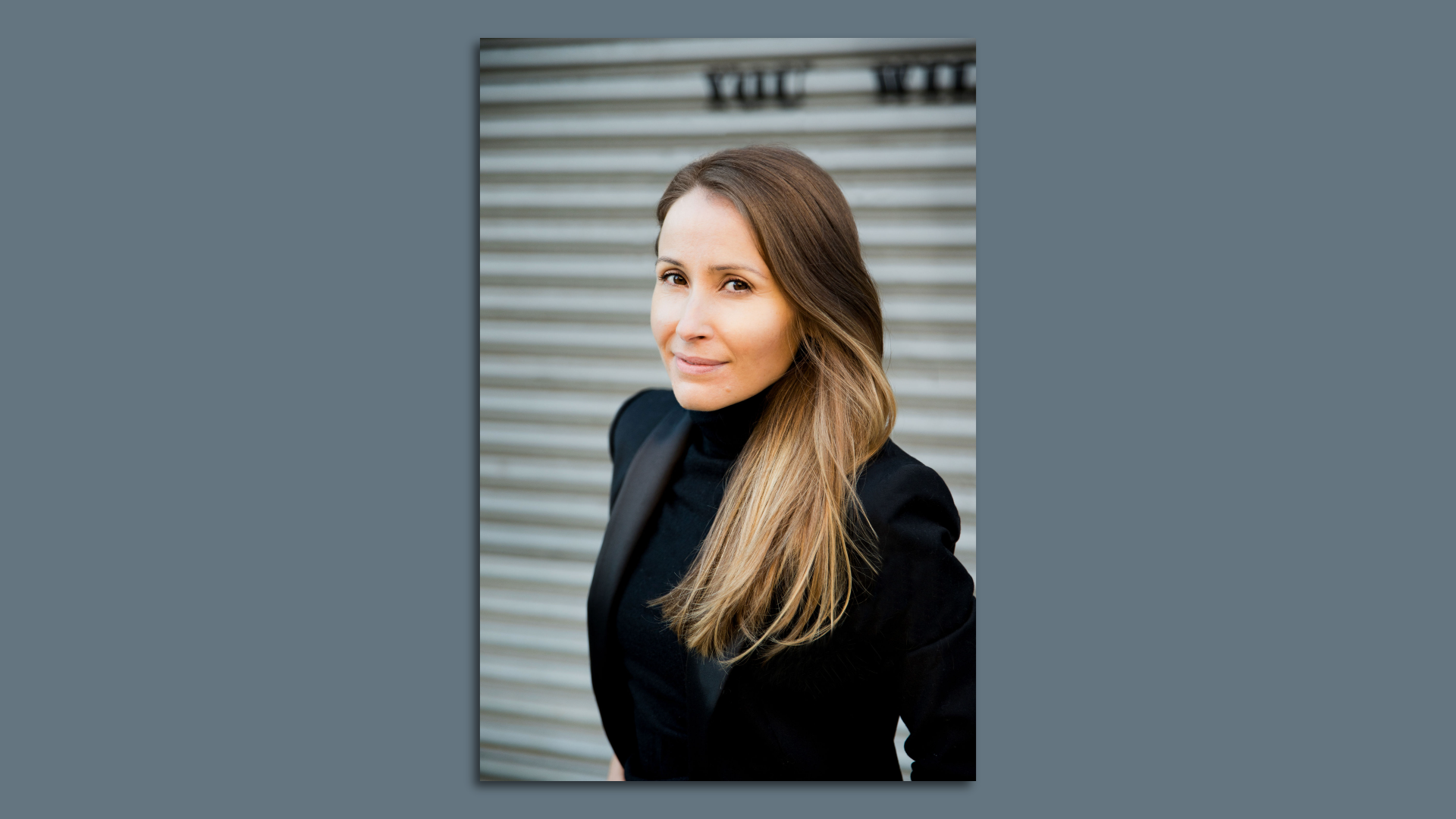 Eugenia Di Girolamo has only been in Denver for two weeks, but she's already starting to get a feel for the city's architectural character.
Driving the news: Di Girolamo, who most recently worked as deputy director for urban design in New York City's planning office, was hired this summer as Denver's first chief urban designer.
Why it matters: As Denver continues to grow, Di Girolamo will be tasked with creating a longterm plan for how the city will develop for its residents.
The vision will need to take into account new, existing and sometimes historic properties and places, while looking to create new designs that can help improve quality of life across the city.
"What I'm trying to do, and how I am trying to set up this position for success, is listening, and really talking to people first," Di Girolamo told Axios Denver. "I don't believe in coming in with a vision already, I believe in building that vision together."
Big picture: Di Girolamo told Axios that she wants to meet with the public, elected officials, developers and local architects to figure out her priorities and goals. She said she's especially excited about speaking to the public.
She's looking forward to speaking to the community about "what good design means in Denver and for Denver."
She has experience working for the other side, spending two years in a private architectural firm before returning to a municipal job.
Yes, but: Unlike some major cities, Denver doesn't necessarily have a distinct architectural style.
What they're saying: "As somebody who teaches urban design, this is something that's very important to me and something that Denver needs," Ken Schroeppel, the director of urban design at CU Denver's College of Architecture and Planning, told Westword in June.
Schroeppel said the city needs to find "a way to continue to densify and accommodate" the thousands of people moving in, especially in non-downtown areas.
By the numbers: The 2022 State of Downtown Denver report from the Downtown Denver Partnership said there are 14 projects under construction downtown alone, including renovations to the 16th Street Mall and the Colorado Convention Center expansion.
2. Denver suburbs losing police chiefs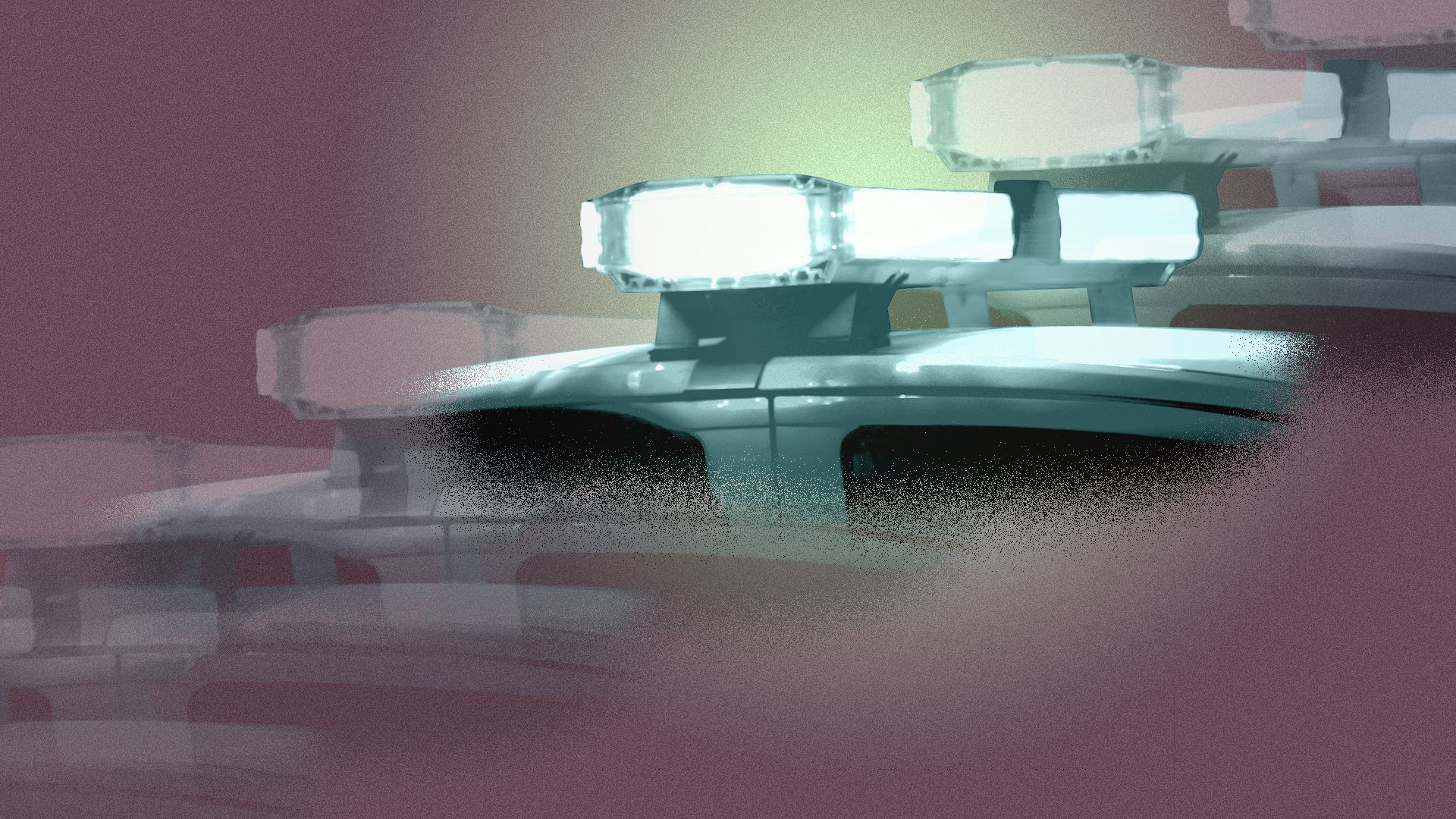 Nine police chiefs in departments surrounding Denver have left their posts this past year through retirements, reassignments or firings.
Why it matters: Police chiefs implement and oversee policies and rules for rank-and-file officers, and each one is often the face of their agency.
Departments across the country are struggling with staffing shortages, while crime across the country rises to historic levels.
Driving the news: Nine police chiefs have left their jobs since August 2021, the Denver Post reported.
They include chiefs in cities and towns as large as Aurora, home to nearly 390,000 residents, and as small as Morrison, which has fewer than 500.
Many said that increased scrutiny over accountability and use of force in the wake of George Floyd's murder in 2020 impacted their profession.
Yes, but: There are other reasons cops said they left.
A former chief in Morrison left due to lack of resources, and the longtime chief in Golden said he felt it was simply time to call it quits. Aurora's top cop was fired.
Louisville Police Chief David Hayes, president of the Colorado Association of Chiefs of Police, told the Denver Post that pushback on police tactics was "a wake-up call" for the field.
3. What you said: Taxpayer refunds edition
Taxpayer refunds are arriving in mailboxes across Colorado this month.
Individuals are receiving $750, and joint filers get $1,500.
The refunds, which are arriving early, are coming because of the Taxpayer's Bill of Rights.
What's new: We asked what you would do with the money.
What we found: We heard from more than 200 readers. A plurality said they planned to pay existing bills, followed by those who planned to bank it.
Why it matters: The check's early arrival is a political play by Democrats. And how taxpayers respond is an economic question, because it amounts to $30-40 million statewide.
What you're saying: Here's a sample of the different reactions to the TABOR checks.
"Our local food bank, Bienvenidos Food Bank, is struggling this year with higher need, less donations, and food price inflation, so we'll be using part of our refund to support our neighbors." — Ramsay H.
"Credit card bills piled up due to gas and grocery price increases and I will pay off some of that debt." — Nick H.
"The rebate is a wonderful opportunity to help small business Colorado." — Rich C.
4. Nuggets: What you missed while weekending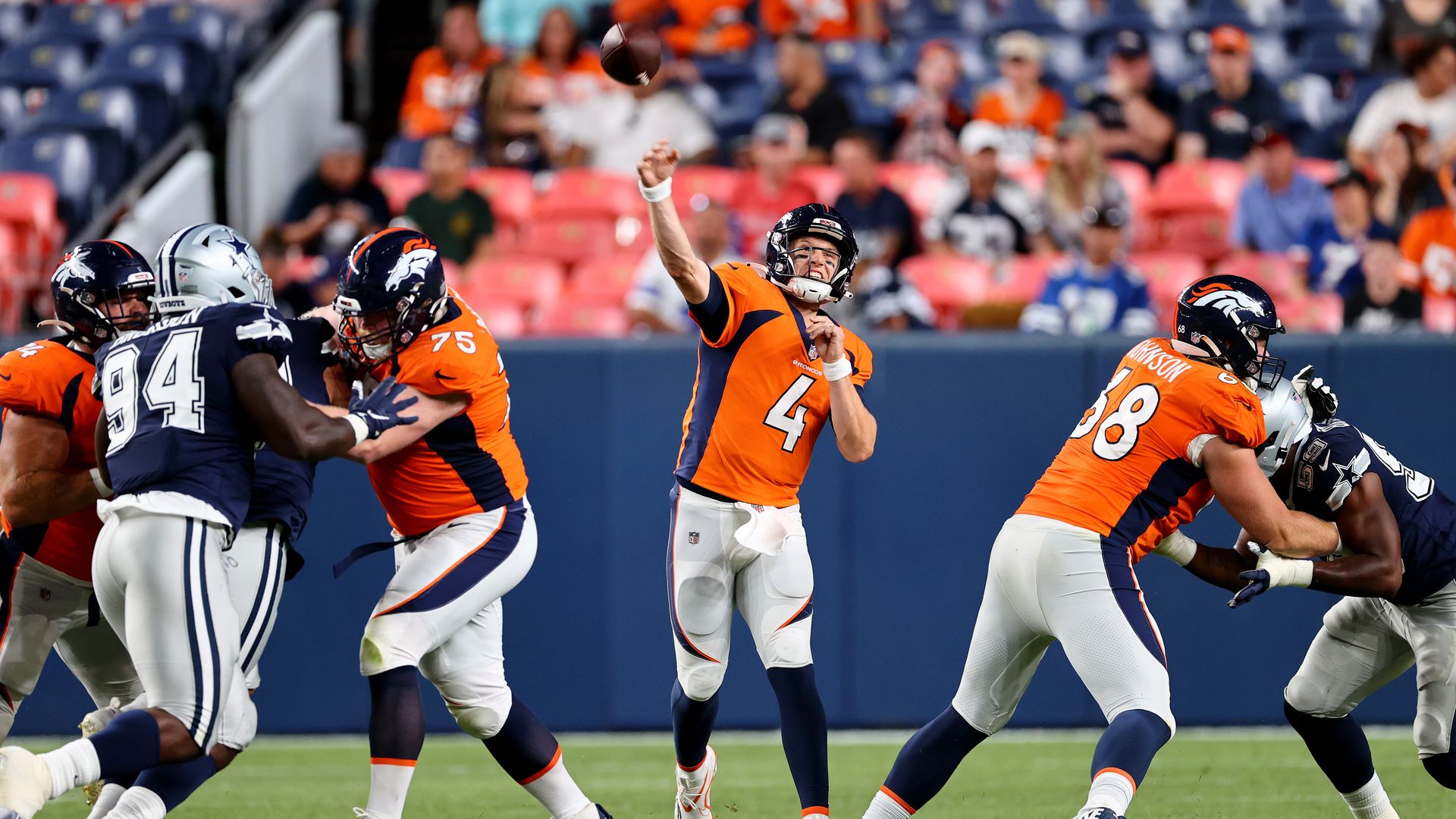 🏈 The Broncos defeated the Dallas Cowboys 17-7 during the team's preseason opener Saturday evening. (Denver Post)
🚧 At least 15 people and eight vehicles were stranded near Telluride on Sunday after several mudslides caused by heavy rains obstructed the road. (CBS4)
🚨 A 45-year-old sergeant with the Denver Police Department, Timothy Hyatt, was recently arrested on allegations of luring a child on the internet. He remains on unpaid administrative leave. (9News)
🚗 Denver will use $150,000 in federal relief funds to support a "Safe Parking" program which allows people experiencing homelessness to use their vehicles for housing in certain city-sanctioned spots. (Denverite)
🟢 Pedicab operators in Denver now have more space to roam, after city officials nearly doubled the areas in which they can legally operate, particularly in high-traffic downtown areas. (Fox31)
Now hiring: New job openings
5. 1 chart to go: Broncos' Super Bowl odds
Feeling lucky, Broncos fans?
FanDuel Sportsbook currently lists the Broncos with the 8th-best odds to win Super Bowl LVII.
A $10 bet for the Broncos to win the Super Bowl next year would pay out $170.
Our picks:
👋 John is back from vacay today.
😴 Alayna binged this dreamy Netflix series on the plane to Mexico City, and is eager for Season 2.
🎃 Esteban is looking for good pumpkin beer recommendations (even if it's too soon for it).
Thanks for reading! Meet you back here tomorrow.