Axios Denver
May 24, 2021
☕️ Welcome to a new week, friends. Let's do this.
Today's weather: Sunny skies and high near 77°.
🏒 Situational awareness: The Colorado Avalanche won 5–2 on Sunday to sweep the series against the St. Louis Blues and advance to the second round of the NHL playoffs.
Today's newsletter is 926 words, a 4-minute read.
1 big thing: Colorado leaders to announce $3.8B stimulus plan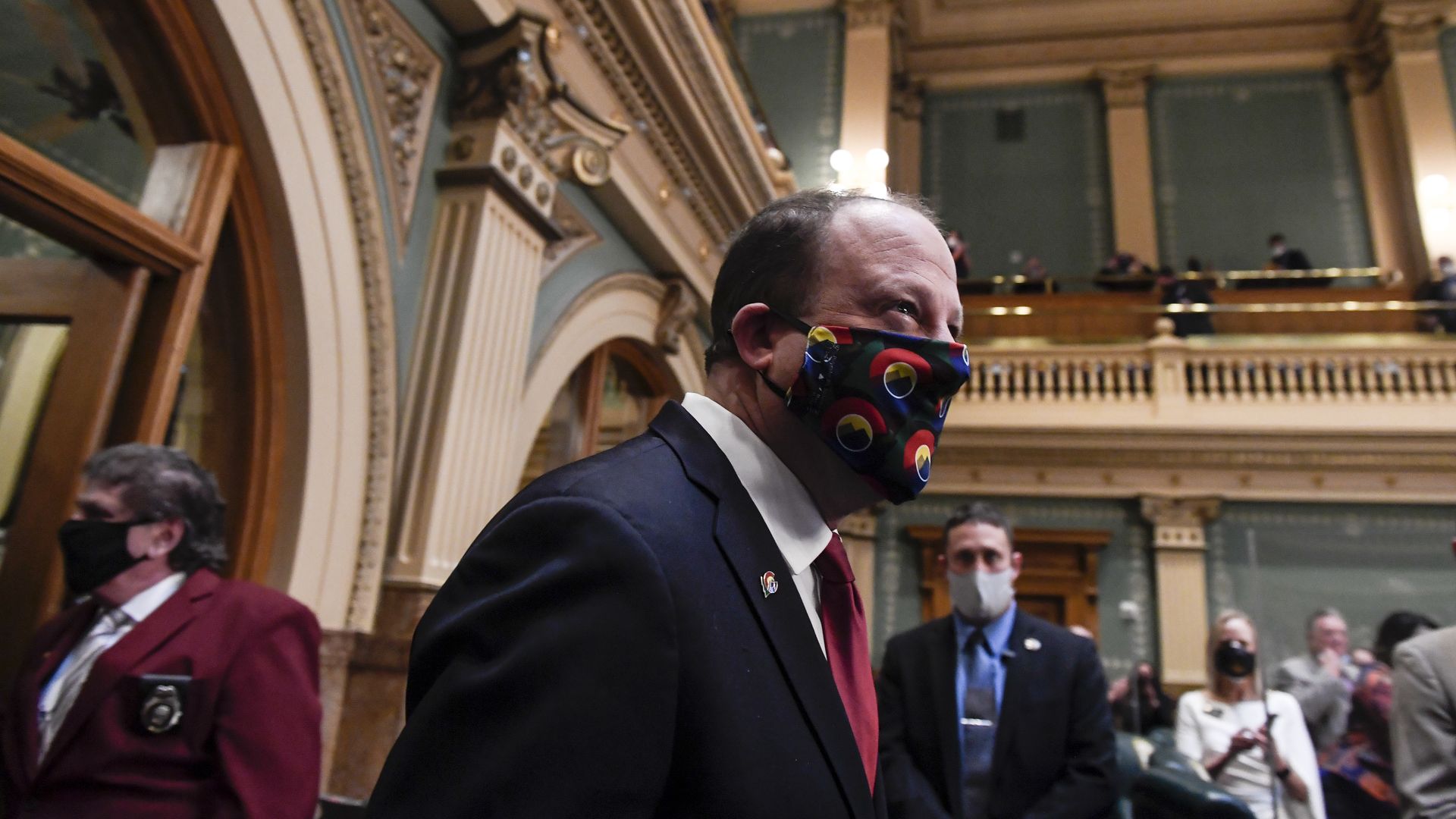 Colorado wants its leaders to spread $3.8 billion in federal stimulus dollars evenly across the state and put the money toward everything from erasing its massive debt to schools to addressing the high cost of living.
The message is evident in a 97-page report obtained by Axios that compiles feedback from a series of virtual meetings in recent weeks with local officials and leaders.
State of play: Today, Gov. Jared Polis and state officials will discuss the "Build Back Stronger" report and announce how they plan to spend the federal dollars.
The spending is expected to fit three priorities previously outlined by Democratic leaders: create jobs and restart the economy, make transformative one-time investments, and provide relief to spending cuts made during the pandemic.
Federal guidance limits the spending to a handful of broad areas but excludes significant transportation spending, which is what Republican lawmakers wanted to see.
Context: Colorado received $27 billion total from the American Rescue Plan Act, including $6.7 billion in individual stimulus checks, $2.6 billion in unemployment payments and $2.3 billion in aid to local governments.
Before the virtual tour, the Democratic governor and lawmakers had their own ideas on how to spend the money, but the majority party wanted to get buy-in from diverse interests.
Between the lines: The state paid the Keystone Policy Center up to $22,500 to host the 17 meetings with various interest groups and write a report.
The lead consultant was Berrick Abramson — a Polis ally who helped lead his transition team after the 2018 election, according to the contract obtained by Axios.
2. Denver wants your help on spending stimulus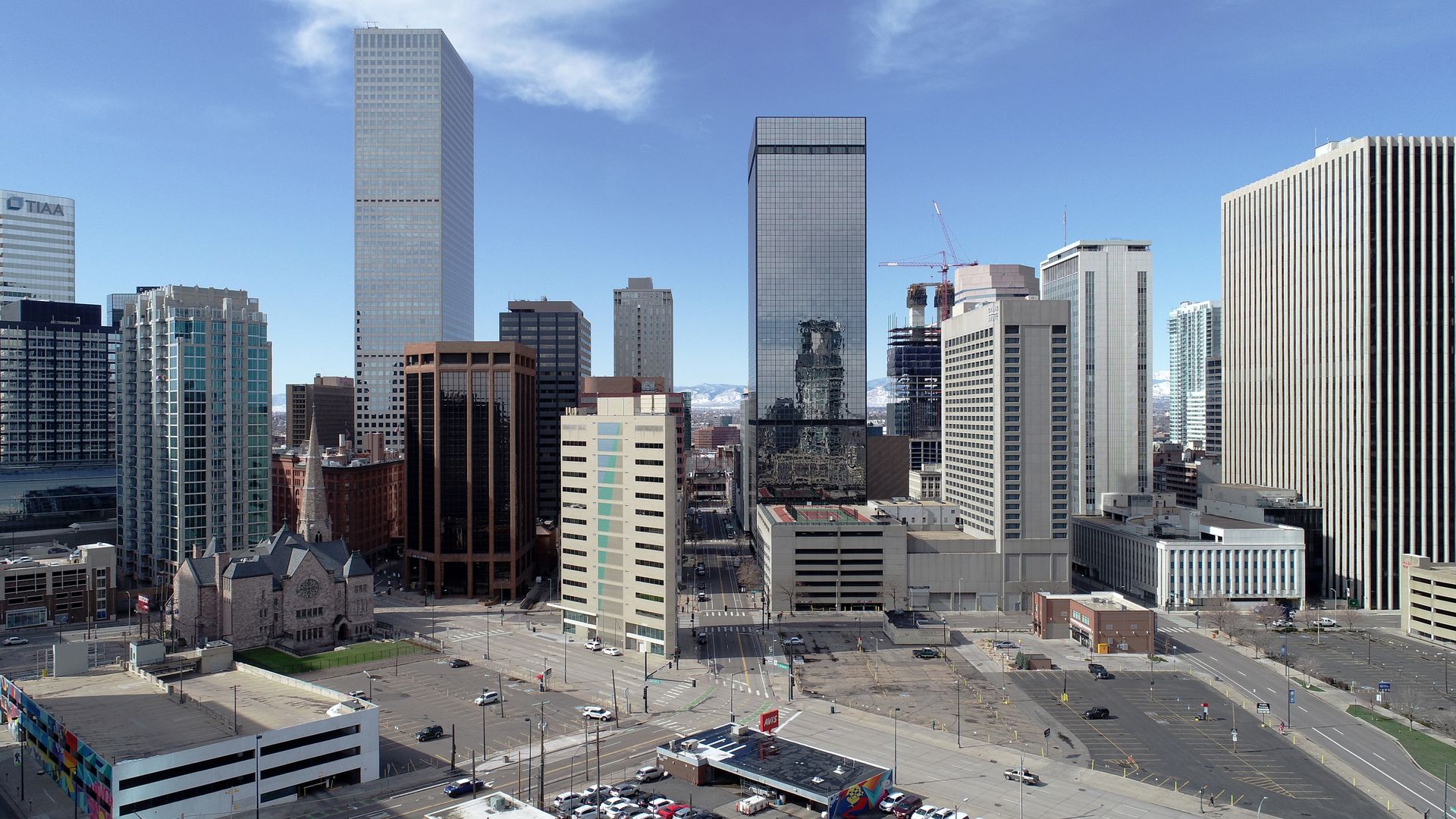 Denver leaders are seeking feedback from the community to guide their federal stimulus spending and rebuild the city stronger and more equitably over the next 10 years.
Driving the news: City officials on Thursday launched a new website — risetogetherdenver.org — to give residents opportunities to provide feedback on investments centered around community, business and infrastructure.
The city will also host a series of four telephone town halls to gather input, starting this week.
An advisory committee will review the responses and build an investment strategy around them.
By the numbers: The city is slated to get $308 million over the next two years from the American Rescue Plan.
How it works: The federal government requires the aid be used for public health expenditures, addressing negative economic impacts caused by the pandemic, replacing lost public sector revenue, providing premium pay for essential workers and investing in water, sewer and broadband infrastructure.
The backdrop: Denver Mayor Michael Hancock last month announced that the city's post-COVID economic recovery would focus on three priorities, including the economy, homelessness and public safety.
Denver council members identified their spending priorities in a committee meeting last month, which included money for sanctioned homeless campsites and investments in mobility safety, Colorado Politics reported.
What to watch: The kicker will be whether residents, the council and the mayor's office can come to an agreement on the stimulus spending.
3. LGBTQ vax hesitancy remains an issue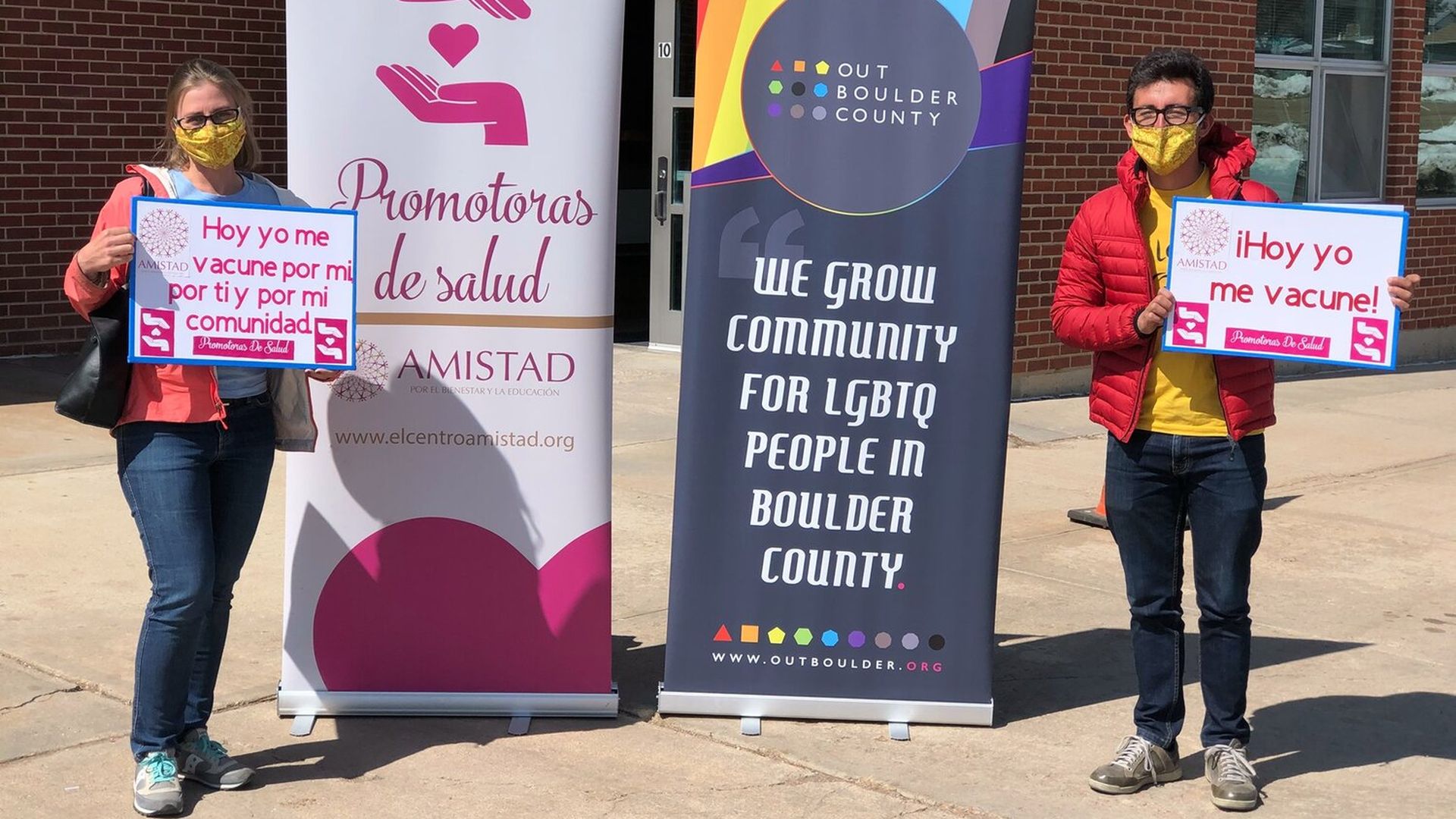 Mardi Moore is battling a problem she can't quantify.
What's happening: The executive director of Out Boulder County is driving a national conversation about the need to track COVID-19 vaccination rates in the LGBTQ population.
Moore is working on a grant from the CDC Foundation to collect gender identity data.
So far, the data is limited.
Context: A small survey of the organization's members from January found double the rate of hesitancy about getting vaccinated, compared with the non-LGBTQ population.
Moore expects that hesitancy remains an issue months later.
"We know that we don't trust the system for all sorts of reasons," she said, mentioning access to care and lack of recognition. "I can only surmise based upon those facts that we are not yet fully vaccinated."
Out Boulder County is partnering with other community organizations to host vaccination clinics and spread information designed to encourage people to get the shots.
The next clinic is June 12, timed to the annual Pride celebration.
What's next: Moore is deploying another survey to look at mental health in the LGBTQ population as it emerges from the pandemic.
The initial numbers present concerns about those who considered suicide, and barriers to mental health care, she said.
4. Nuggets: Newsy bits to boost your brain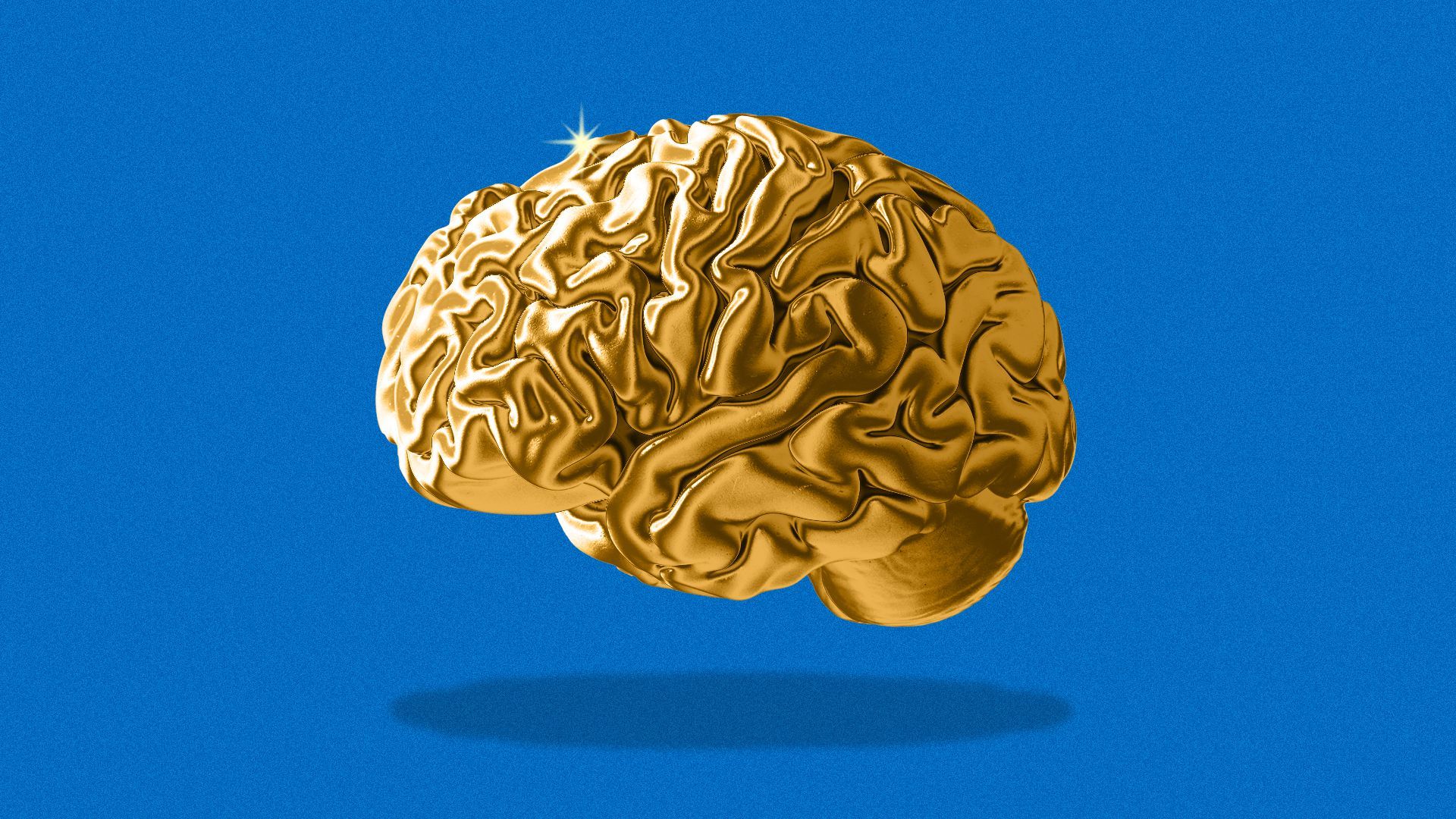 5. Hot home: Inside Avs star's $3.5M penthouse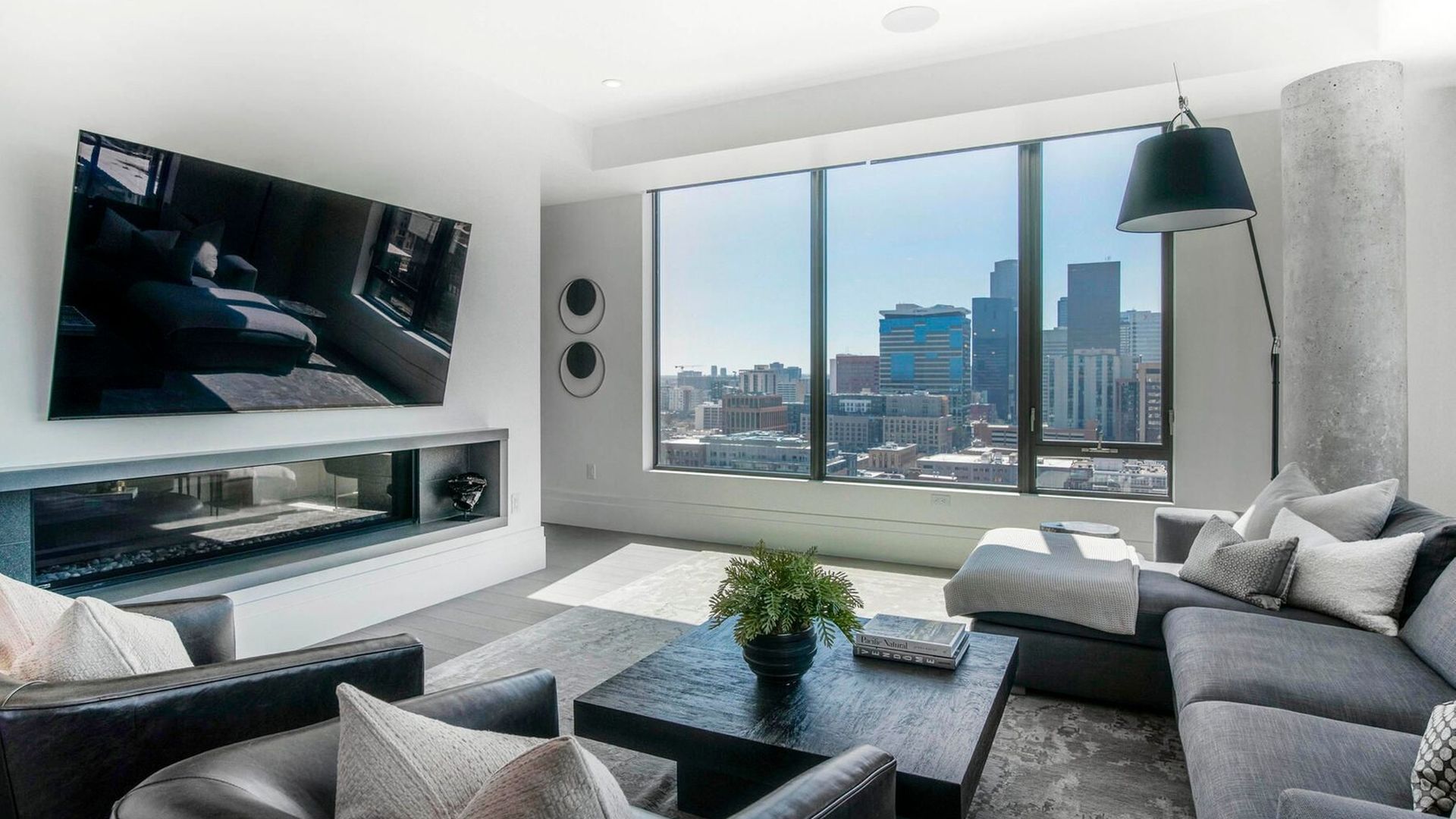 Colorado Avalanche star Nathan MacKinnon, 25, is selling his $3.5 million penthouse high atop Denver.
What to know: Built in 2017, the two-bed, two-and-a-half-bath condo is a corner unit in The Coloradan at Union Station.
Highlights: It offers unobstructed views of Pikes Peak to the south and Longs Peak to the north, as well as luxury appliances. Plus, a dual-sided fireplace in the den and a balcony overlooking the city.
6. 😎 Get swaggy with it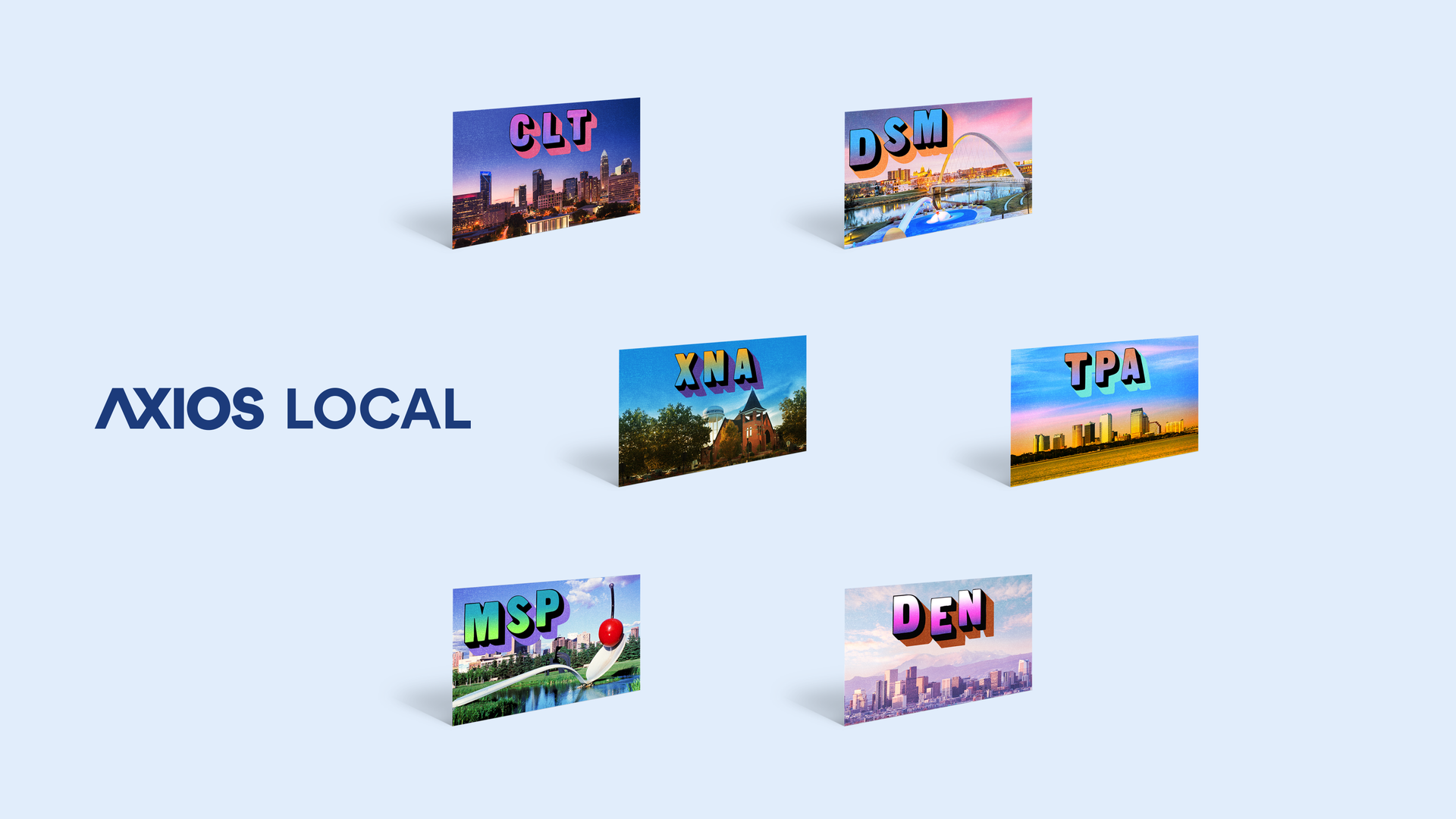 Hey, neighbors! Want to score free Axios swag?
Refer your friends to Axios Denver and get cool merch like stickers, totes, hats, T-shirts and more!
How it works: Current subscribers can share their personal referral links with their friends.
Each new subscriber referred = one referral point that you can redeem for rewards.
When you reach a milestone, we'll email you a coupon code to get your new Axios swag in our subscriber-exclusive online swag store!
For more information, visit our FAQ page.
Our picks:
🐕 John is celebrating his dog's 16th birthday with a cake from this Denver bakery.
🍣 Alayna is eating sushi from here and planning to watch this new thriller.
Send us feedback anytime. Just hit reply.