Axios Denver
February 02, 2023
It's Thursday! In the groundhog we trust, even though he's predicting six more weeks of winter. 😬
Today's weather: A tad warmer, with sunny skies and highs near 42°.
Today's newsletter is 949 words — a 3.5-minute read.
1 big thing: Denver Zoo told to be on "alert"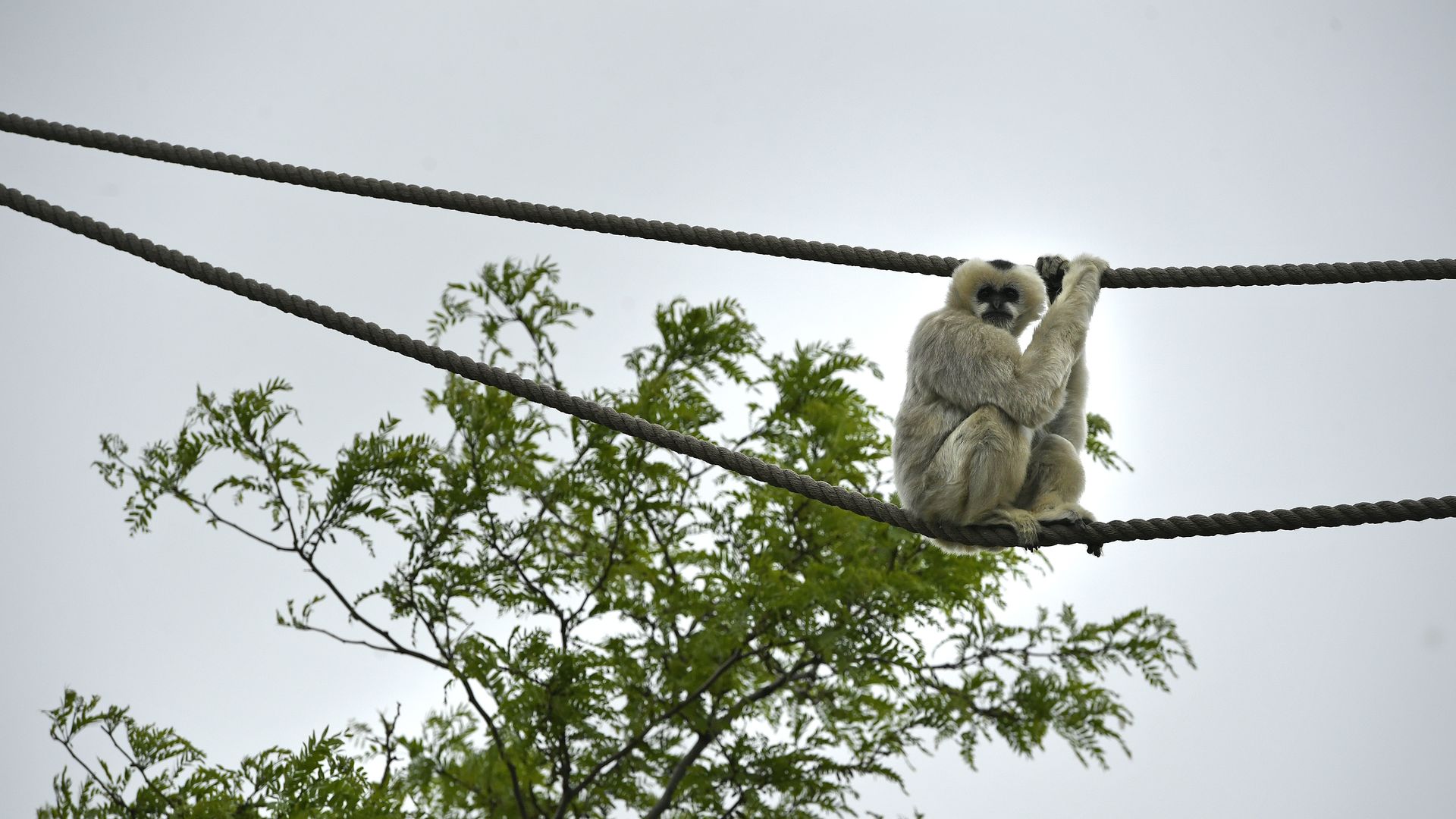 The monkey business afoot at the Dallas Zoo is causing zookeepers across the country, including in Denver, to be extra vigilant when it comes to the safety of their animals.
Driving the news: Two emperor tamarin monkeys were allegedly stolen from the Dallas Zoo earlier this week and found in the closet of an abandoned home. It's the latest in a string of strange incidents at the zoo over the last month, Axios Dallas' Michael Mooney writes.
The Association of Zoos and Aquariums issued a statement Tuesday urging its members — including the Denver Zoo — to "be extra cautious and alert" until the Dallas culprit is caught.
What they're saying: "Unfortunately, as the events in Dallas show, motivated individuals can and do find ways to breach those security measures," association spokesperson Rob Vernon tells Alayna.
By the numbers: The Denver Zoo is home to 3,000 animals representing 450 different species, spokesperson Jake Kubie says.
Roughly a third of them are classified as endangered, critically endangered or extinct in the wild.
Threat level: Although some Denver Zoo creatures have managed to make a run for it in the past, none have knowingly ever been poached from their habitats, Vernon says.
State of play: The Denver Zoo declined to comment on its safety protocols and whether it was ramping up security.
However, every association-accredited facility must follow certain standards that call for keeping animals and guests safe, including protocols like properly securing habitats.
2. 🐘 The Republican in Denver's mayoral race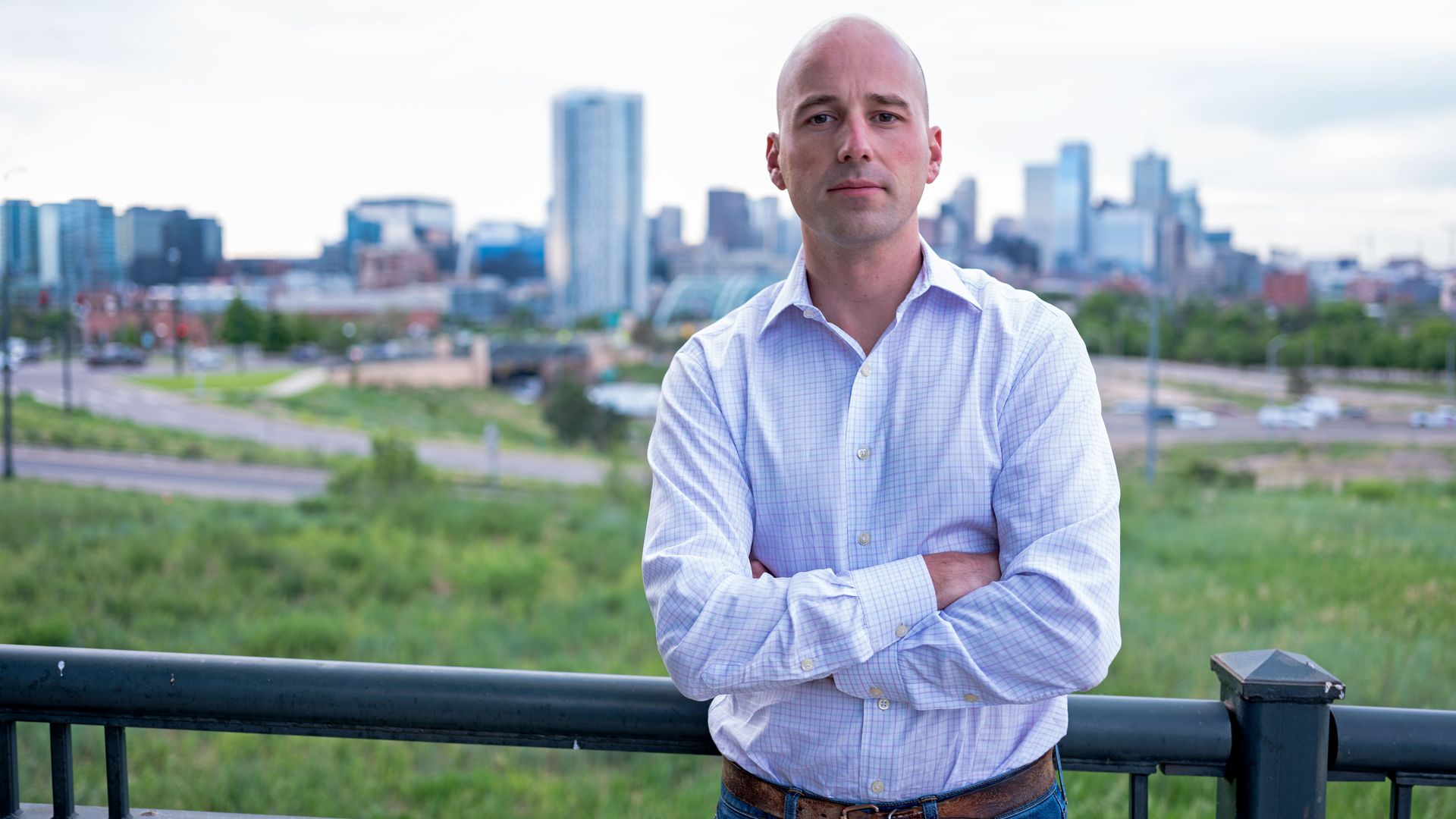 Andre "Andy" Rougeot is the odd duck in the Denver mayor's race.
What's happening: He's running as a law-and-order, less-government Republican in the state's Democratic epicenter, where the conversation is focused on how the city is overhauling police and boosting the social safety net.
Yes, but: The 34-year-old former small business owner — and son of Jean-André Rougeot, the CEO of beauty supplier Sephora Americas — has a real chance of finishing near the top in the crowded race and securing a spot in the inevitable June runoff election.
He's loaned his campaign more than a half-million dollars and left open the possibility he'd put in more to get out his message.
What they're saying: "If he can target his base appropriately and broaden his base to folks who might be Democrats but share his concerns, that could be a powerful candidate," says Steve Welchert, a veteran Democratic consultant.
State of play: In a 16-way race, where the top Democratic candidates are striving to reach north of 20% of the vote, Rougeot enters with a potential base of support: At least 10% of the city's voters are registered Republicans.
The ballot won't list his party affiliation; the race is technically nonpartisan. And his top campaign issues — addressing crime and homelessness — also resonate with voters experiencing rising rates in both areas.
The other side: Denver hasn't elected a Republican mayor in more than six decades, dating back to Richard Batterton, who left office in 1961.
3. Spotlight: Rougeot's military experience
Rougeot says his background sets him apart from his rivals in the Denver mayor's race — especially his military experience.
Why it matters: How his service is described in the media is drawing attention and confusion.
What to know: Rougeot enlisted in the U.S. Army in 2011 and became an intelligence officer with a cavalry squadron stationed at Fort Carson in Colorado Springs. He says he later served as a drone platoon leader.
He resigned as a first lieutenant and was honorably discharged in December 2014, according to a portion of his military record provided to Axios Denver.
The intrigue: He volunteered for a 105-day deployment with the Army Rangers to Afghanistan in 2013, where he served as a daytime intelligence officer for the 3rd Battalion.
Between the lines: This is mentioned prominently on his campaign website, and some media outlets have reported he served as an Army Ranger. Rougeot says that's not accurate, and told us he would get it corrected.
4. Mile Highlights: PUC gets roasted by ratepayers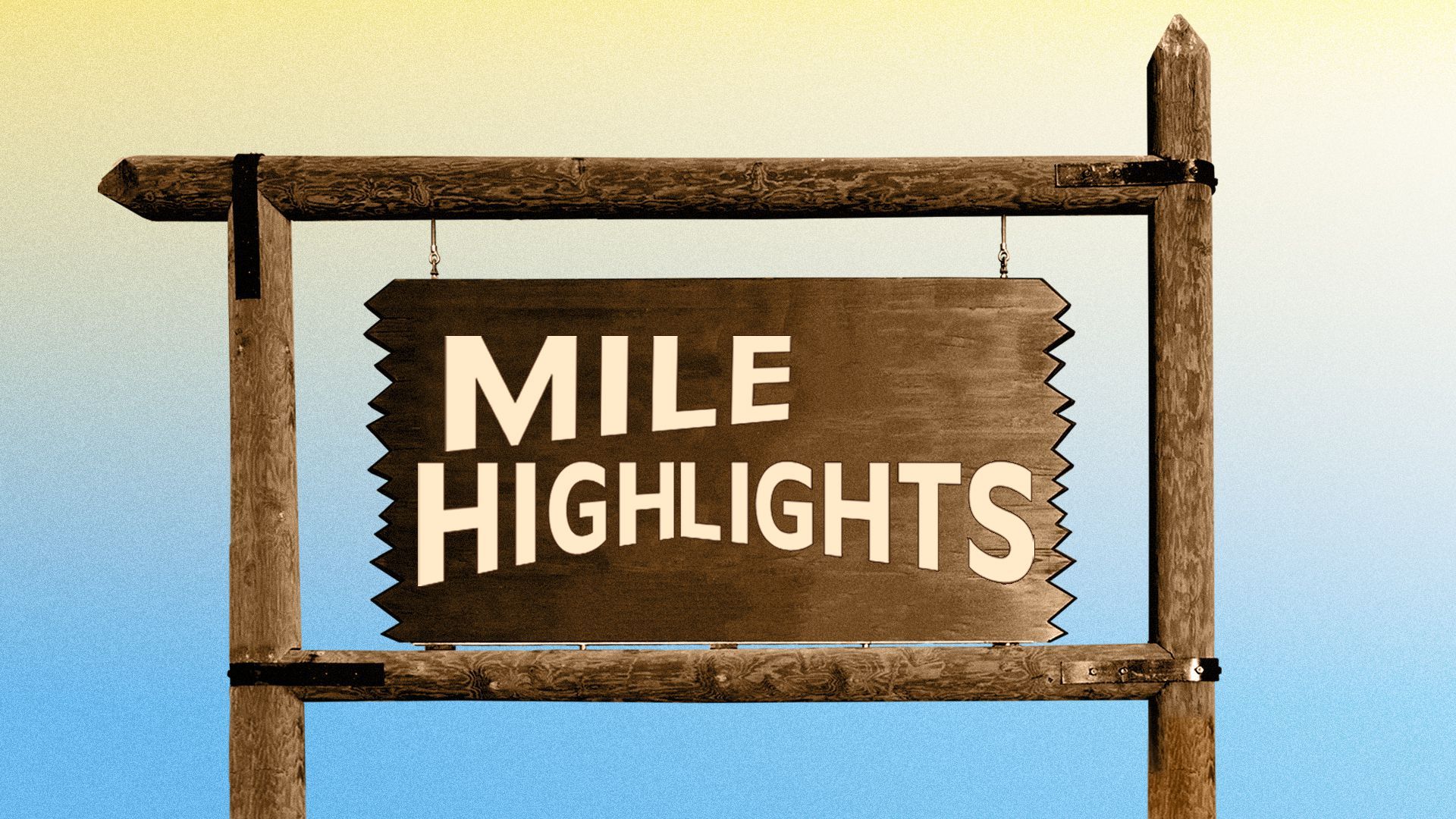 🤬 Xcel customers blasted the Colorado Public Utility Commission for not doing more to regulate electric and gas rate hikes. (Denver Gazette)
📉 With Xcel under fire for high heating bills, a new plan OK'd by state regulators this week may mean customers could see monthly bills fall as low as 15% this month and next. (CPR)
⚖️ A teen was sentenced to seven years behind bars for a 2020 arson that killed five members of a Senegalese family. (9News)
🚨 DU basketball player Coban Porter was charged for his involvement in a crash last month that killed a 42-year-old woman. Porter faces four felony counts, including vehicular homicide. (AP)
🙄 Megastar Beyoncé is snubbing the Centennial State in her world tour, which she announced yesterday. (KDVR)
Our thought bubble: Hold up, she don't love us like we love her.
A new career is waiting for you
5. What's going down in Denver this weekend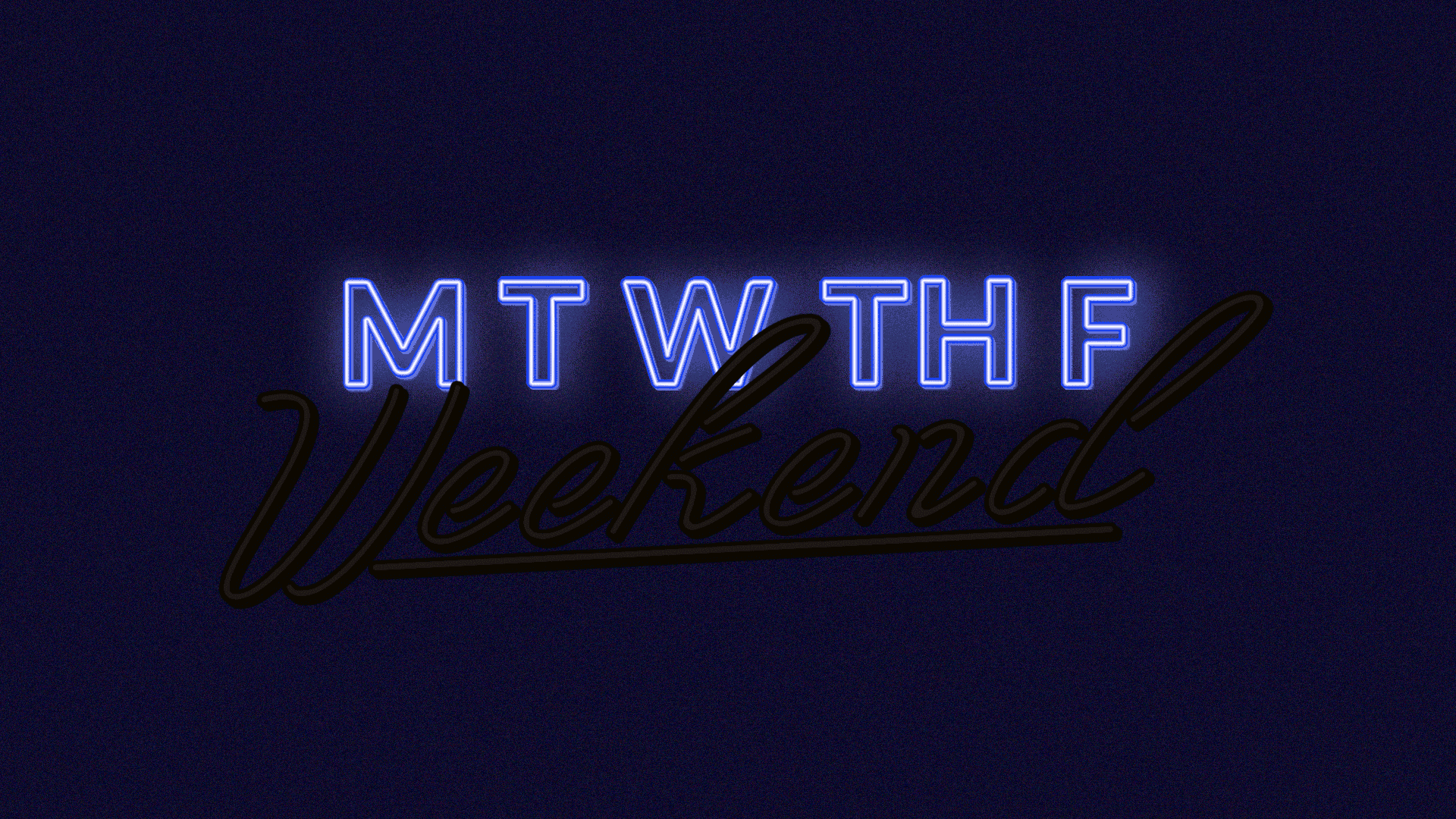 💃 Museo de las Americas is throwing a party Friday to "celebrate Afro-Latinx identity." The event — part of Denver's First Friday series — includes a free samba class, local vendors and a bar, and runs from 5-9pm.
🎤 Comedian Ralph Barbosa, winner of the HBO & NYLFF Latino Stand-Up Comedy Competition, added a midnight show Saturday at Comedy Works Downtown after selling out six other sets. Tickets: $24.
🎨 MCA Denver is hosting a celebration from 6-9pm Saturday to say farewell to its exhibit "The Dirty South: Contemporary Art, Material Culture, and the Sonic Impulse." The party will include two DJs and light refreshments. Tickets: $20.
6. ❄️ 1 map to go
Over the past 75 years, Punxsutawney Phil has correctly predicted whether there will be an early spring 69% of the time, according to an Axios analysis of NOAA data.
Our picks:
⛺ John is looking for camping passes to this Telluride music festival in June.
🐻 Alayna is loving that this bear in Boulder has gone totally viral for its hundreds of wildlife cam selfies.
⌛ Esteban recommends watching this movie in honor of Groundhog Day.
Thanks to our editor Ross Terrell and copy editor Bill Kole.