Axios Denver
January 12, 2022
It's Wednesday, and we're happy you're here.
☀️ Today's weather: Mostly sunny with a high near 57°, the forecast shows.
🚩 Situational awareness: More than 8,000 King Soopers and City Market employees launched a labor strike at 5am today after negotiations addressing alleged unfair labor practices fell apart with parent company Kroger.
Here is a list of all the Denver-area King Soopers stores affected by the strike, CPR reports.
Today's newsletter is 861 words — a 3-minute read.
1 big thing: DIA mega-project will shape Phil Washington's legacy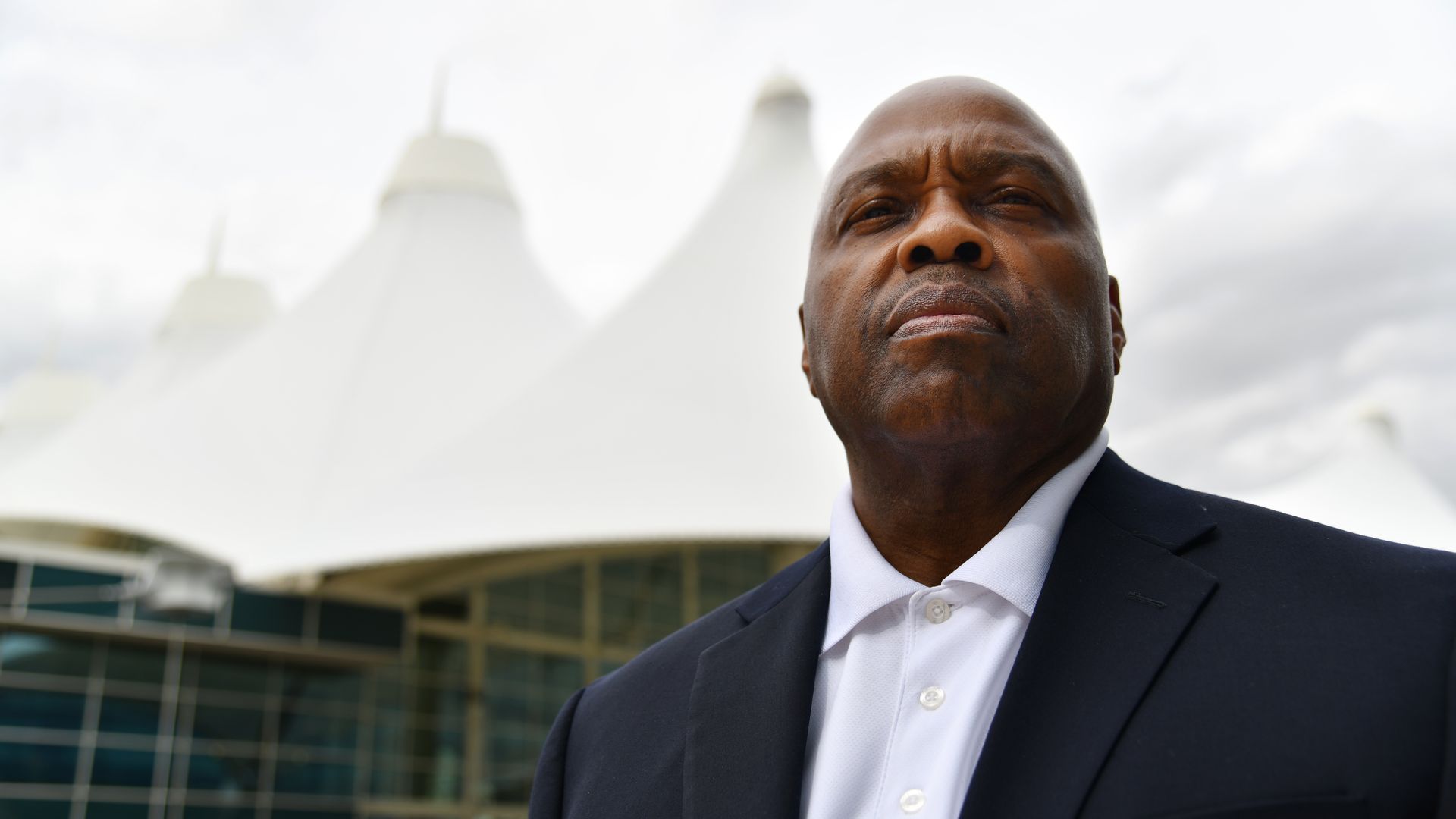 Just six months into the job, Denver International Airport's brand new CEO may have his legacy on the line.
Driving the news: The Denver City Council this week approved Phil Washington's vision to spend another $1.1 billion to complete the Great Hall project at DIA, doubling its overall cost to $2.3 billion and pushing construction completion from 2024 to 2028.
Why it matters: The project has faced serious problems in the past, and Washington will face certain scrutiny when it comes to delivering the massive undertaking since DIA is Colorado's largest economic engine and the world's third-busiest airport.
What they're saying: "We will do it on time and on budget," Washington tells Axios. In fact, he says, "I'm pretty confident we'll do it ahead of schedule."
He adds: "Nothing keeps me up at night" about this project. "What would keep me up is not bringing this action knowing [passenger] numbers will increase."
Yes, but: At least one city council member is suggesting that the plans were rushed and lacked transparency.
Bonus: Renderings of the Great Hall's final phase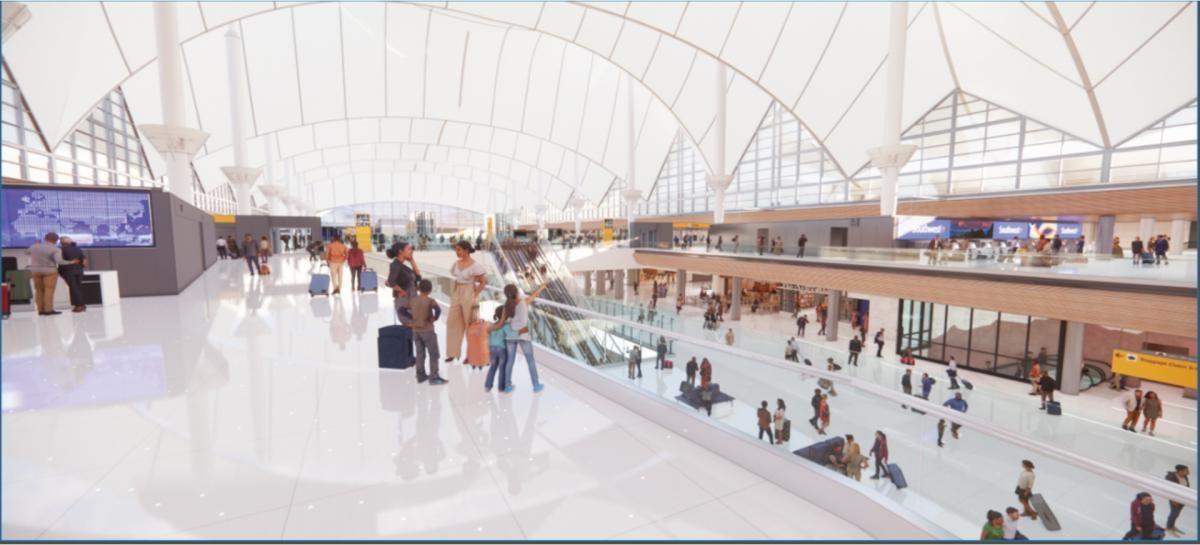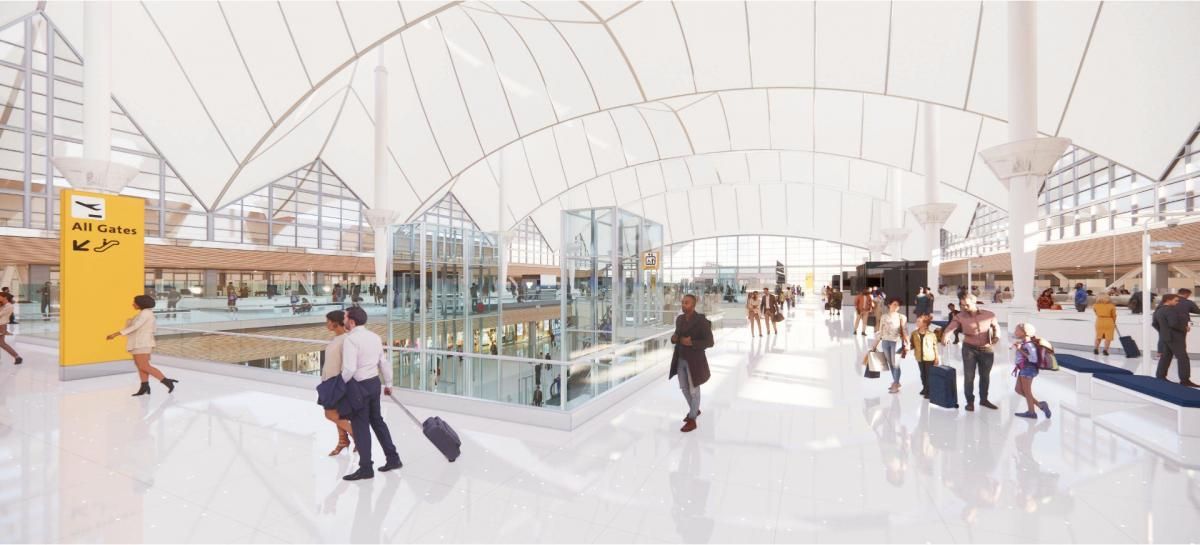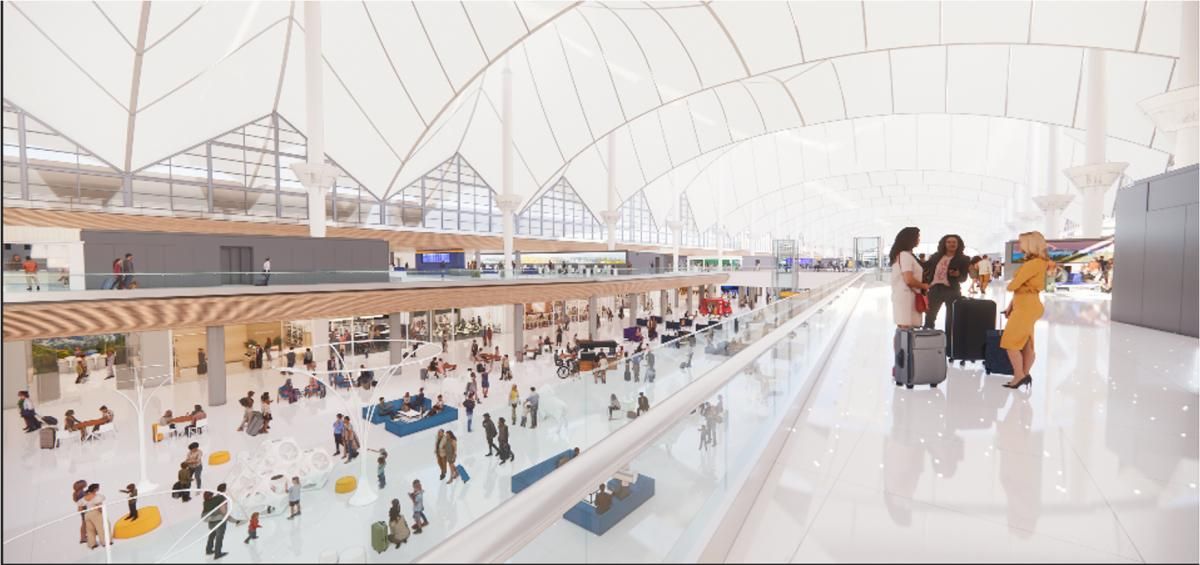 2. Lawmakers offer similar priorities, competing visions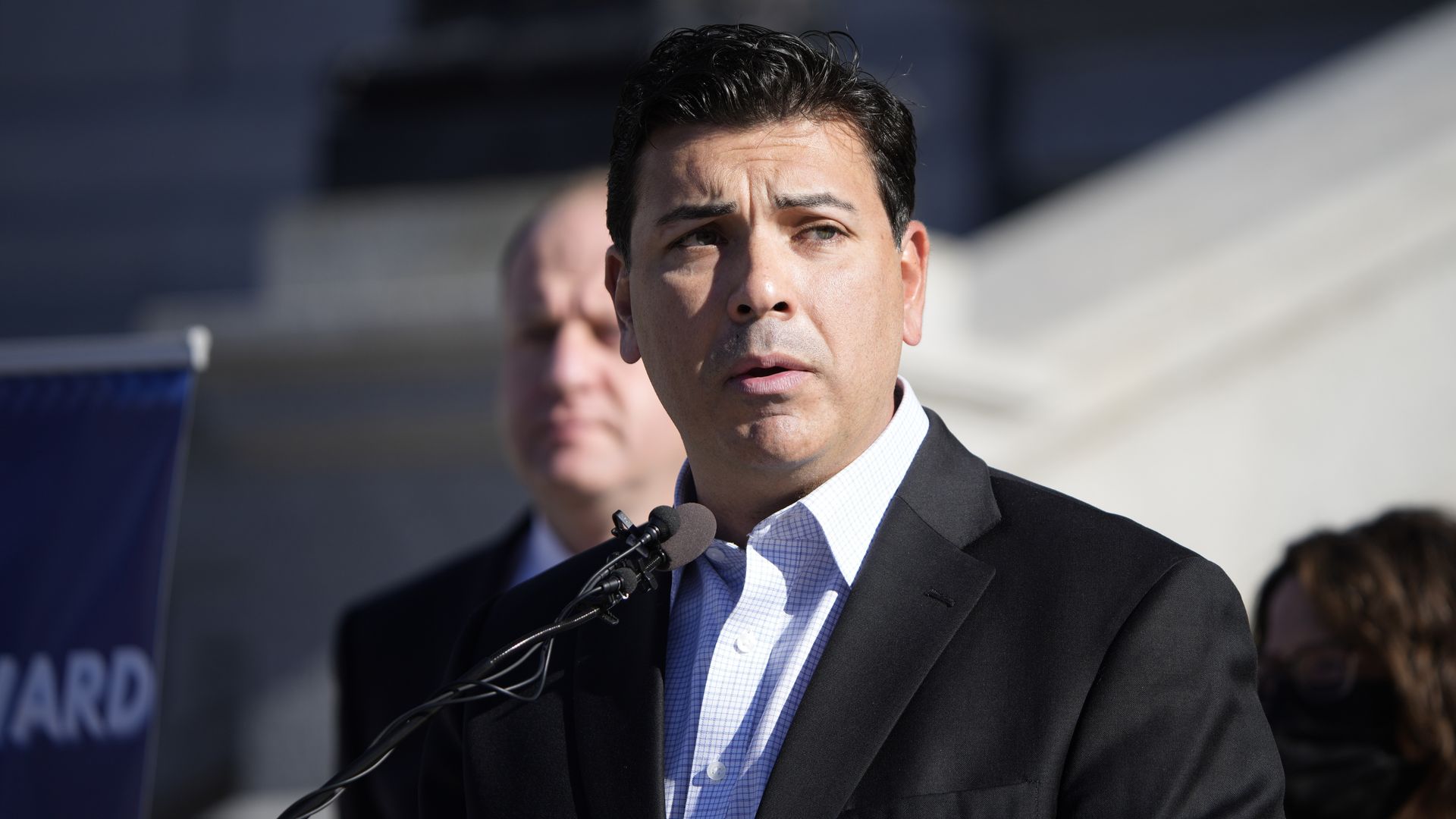 Colorado's General Assembly reconvenes today with Democrats and Republicans outlining the same priorities: affordability, public safety and education.
"I've never seen a state as laser focused on these three issues … as they are right now," said House Speaker Alec Garnett (D-Denver).
Yes, but: Don't expect kumbaya in the halls of the Capitol.
The two parties are outlining competing ways to address the issues.
And Gov. Jared Polis is looking to walk between them, carrying a veto pen.
Why it matters: The partisanship and conflicting visions will cement the stakes for the 2022 midterm elections, and the policies that advance will set the tone for how the state emerges from the pandemic.
This year's session is poised to be one of the most consequential in recent memory with billions in new dollars available to spend from the federal pandemic relief package and the infrastructure bill.
Between the lines: The November election will color the entire 120-day lawmaking term.
Republicans will focus on sending messages that will empower parents who fueled wins in local school board races in 2021.
Democrats, who control the majority in both of Colorado's legislative chambers, are hoping to avoid hot-button issues and corral rank-and-file lawmakers who are more liberal than party leadership.
What they're saying: "I don't know if I would call it moderating. I would probably say we are more focused and disciplined on what we want to get done this year," Senate Majority Leader Steve Fenberg (D-Boulder) tells John.
3. Issues to watch at the Capitol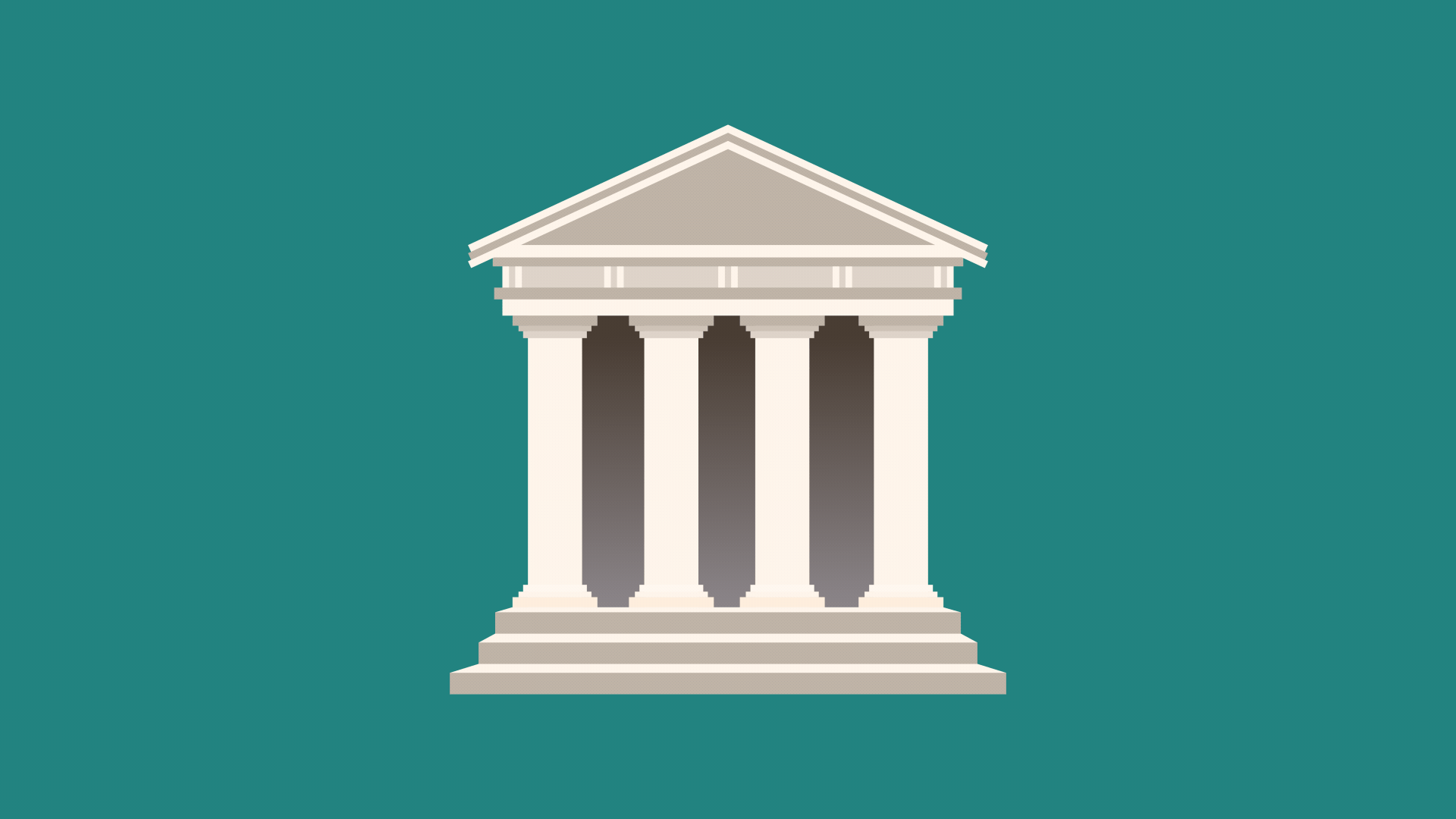 Expect Colorado lawmakers to file hundreds of bills this session and for hundreds to win approval, similar to last year.
For the record: Most will have limited impact, but a handful of major issues — including abortion, air quality and unemployment benefits — will face fierce debate.
4. Nuggets: A headline treasure chest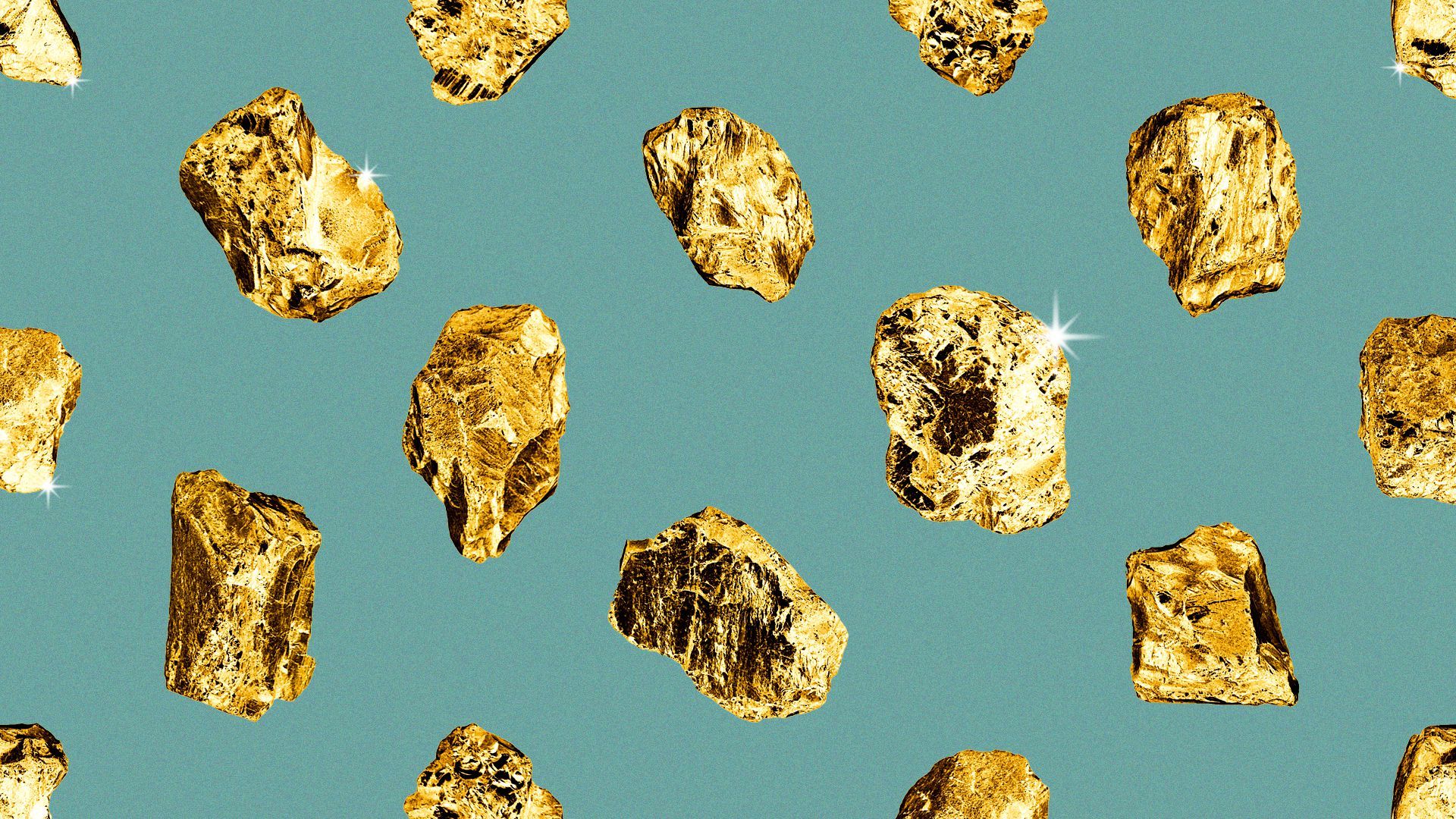 🚨 Colorado has re-enacted crisis care standards for ambulances for the second time during the pandemic due to a shortage of medical staff and a spike in demand for emergency care. (AP)
💦 Nebraska's Republican governor unveiled a $500 million plan to divert water out of Colorado under a nearly century-old compact. (AP)
🏈 The Denver Broncos' search for a head coach kicked off with nine interview requests, including Dallas Cowboys offensive coordinator Kellen Moore and defensive coordinator Dan Quinn. (ESPN)
🌮 Tacos Tequila Whiskey's Capitol Hill location, which was rebranded as Taco Bar in August, may be closing as soon as the end of this month. (BusinessDen)
Fresh job openings around town
5. West Coast IPA makes a resurgence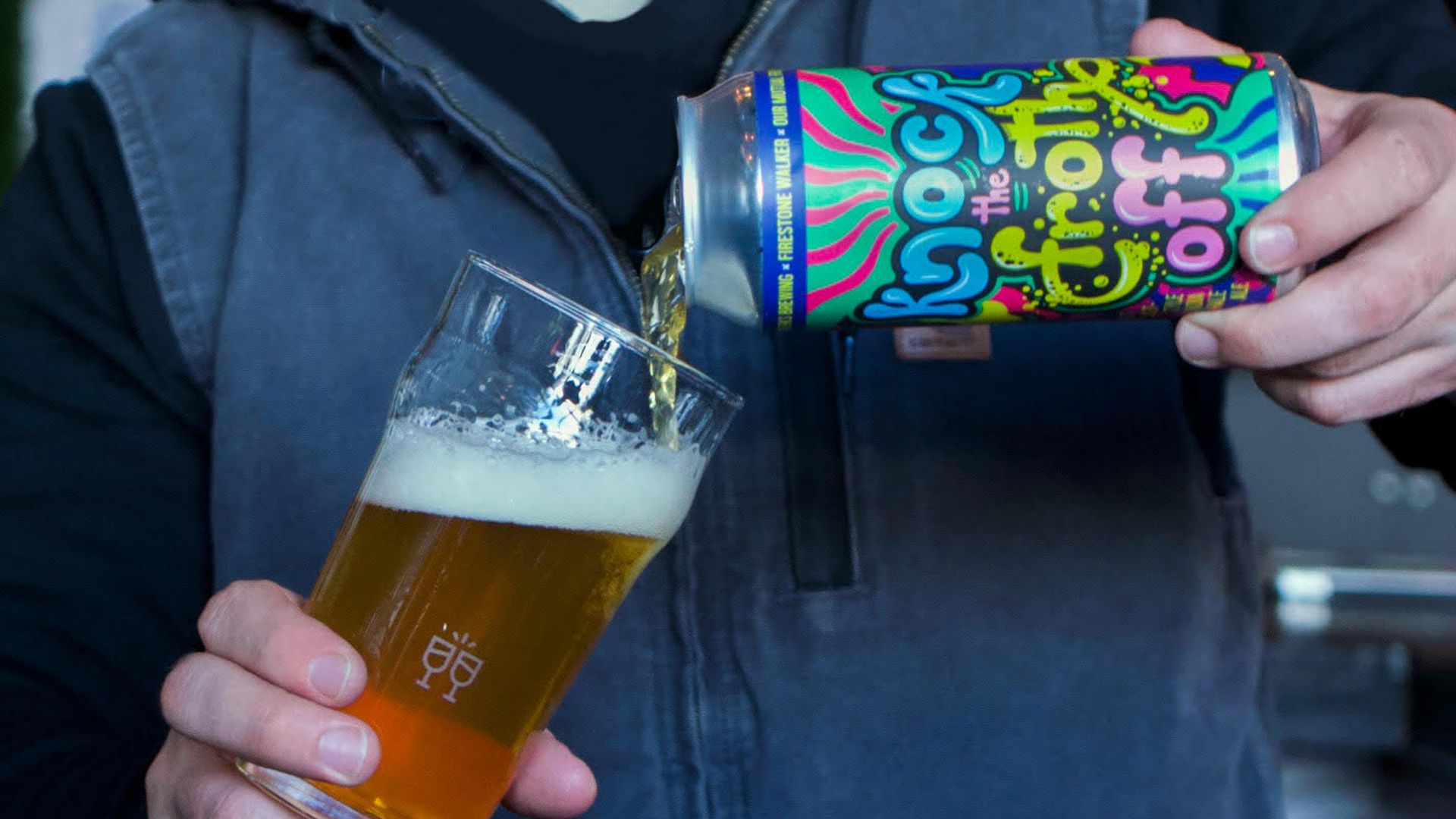 A new mindset is taking hold when it comes to the nation's most popular beer style: Make IPA Clear Again.
🍺 State of the pint: The haze craze that made murky IPAs the top beer trend is reaching a plateau, brewers tell John.
The latest fervor is reimagined West Coast editions — the clear but still bold-flavored IPA that birthed the hop-forward craft beer boom.
What they're saying: "For years, I drank hazy IPAs," says WeldWerks head brewer Skip Schwartz. "Now I find it more refreshing to drink a beer that's just a little more crisper with a little more bitterness to it. It reminds me of those early days."
What's new: The latest West Coast IPAs are not the bitter bombs of a decade ago, when brewers competed to produce the highest IBU beer.
Instead, the beers accentuate new varieties of hops that made hazy IPAs so popular. Flavors range from citrus to coconut and melon to thyme.
"It's just the evolution of the hops we are able to get," says Our Mutual Friend head brewer Jan Chodkowski. "Once citra and mosaic came around, it opened up a whole new world."
🙃 1 oops to go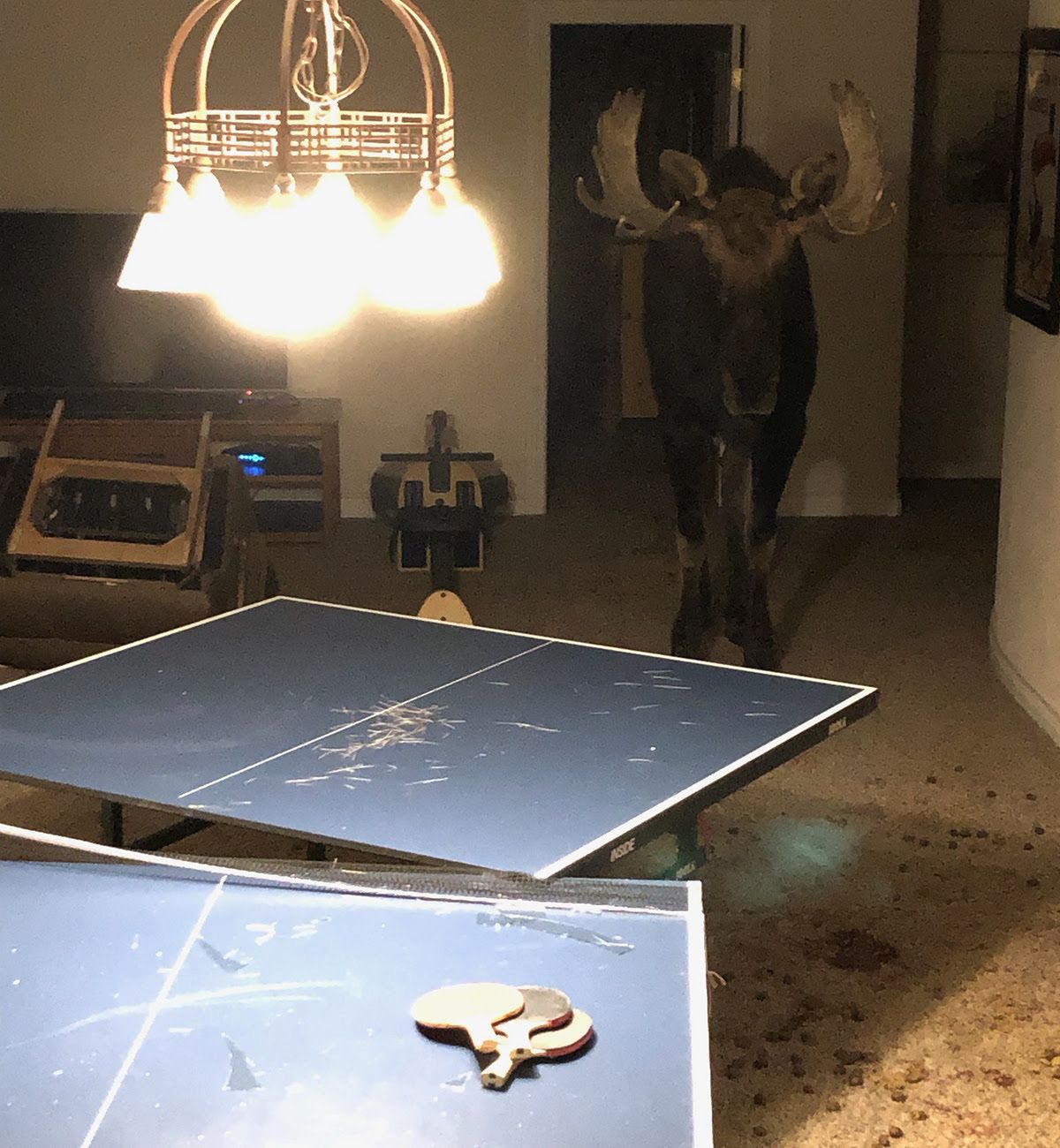 This massive moose fell through a snow-covered window well on Monday and landed in a Breckenridge basement, where he then got stuck because his antlers were too big to get out.
Fortunately, state wildlife officials were able to saw off his antlers and relocate the sedated visitor to a more suitable spot, sparing him — and the home — any more harm.
Our picks:
🍻 John is still drinking this classic IPA — the best in the state.
😋 Alayna is newly obsessed with topping everything with these two ingredients, which she recently got from this awesome Asian market.
📣 Axios Pro is here, delivering deeper news and analysis on the industries you care about most. Start your 14-day free trial today.
You're invited to the Axios Pro Launch Event, featuring interviews with top executives at Google, SoftBank Investment Advisers and Authentic Brands Group. Register here.