Axios Denver
March 17, 2023
🍀 Happy Friday and St. Patrick's Day! We hope you're wearing green.
Today's weather: Sunny and a little warmer, with highs near 42°.
🎂 Happy early birthday to our Axios Denver members Amy Scanlan, Will Mannes, and Joseph Brooks!
🗳️ Situational awareness: Kwame Spearman, co-owner and CEO of Tattered Cover, announced yesterday he was dropping out of the Denver mayoral race and throwing his support behind Kelly Brough. Full story.
Today's newsletter is 912 words — a 3.5-minute read.
1 big thing: 👏 Denverites are among the best tippers
In the face of inflation, you're still quite generous.
What to know: Denver metro residents ranked as the No. 2 city for restaurant tips among a list of 12 major metro areas, according to data from Toast, a digital payment platform popular in the food industry.
Our average tip is 19.8% for on-premise and delivery dining.
Why it matters: We don't want to ruin our reputation.
Yes, but: The payment experience is a moment of pressure with ubiquitous payment screens encouraging tips at various levels. And figuring out how much to tip is harder than ever.
More eateries also are adding service fees to the bill, but it's not always clear who is getting the money — the server, the staff or the owners —Denver7 reports.
Other businesses are adding fees to cover employment costs, such as health care.
What they're saying: Business owners say the service fees are necessary to cover their increased costs, or to more equitably compensate staff, but they acknowledge it's tough for consumers with inflation.
"We distribute 100% of our service charge back to our staff, and it's important to make that distinction," Chris Rippe, an owner at Bierstadt Lagerhaus, told the TV station.
"But when you get to the level of diners, that's a lot for them to sift through. They shouldn't have to know the laws to hope that people are doing the right thing."
2. 💲 Bennet introduces ag research bill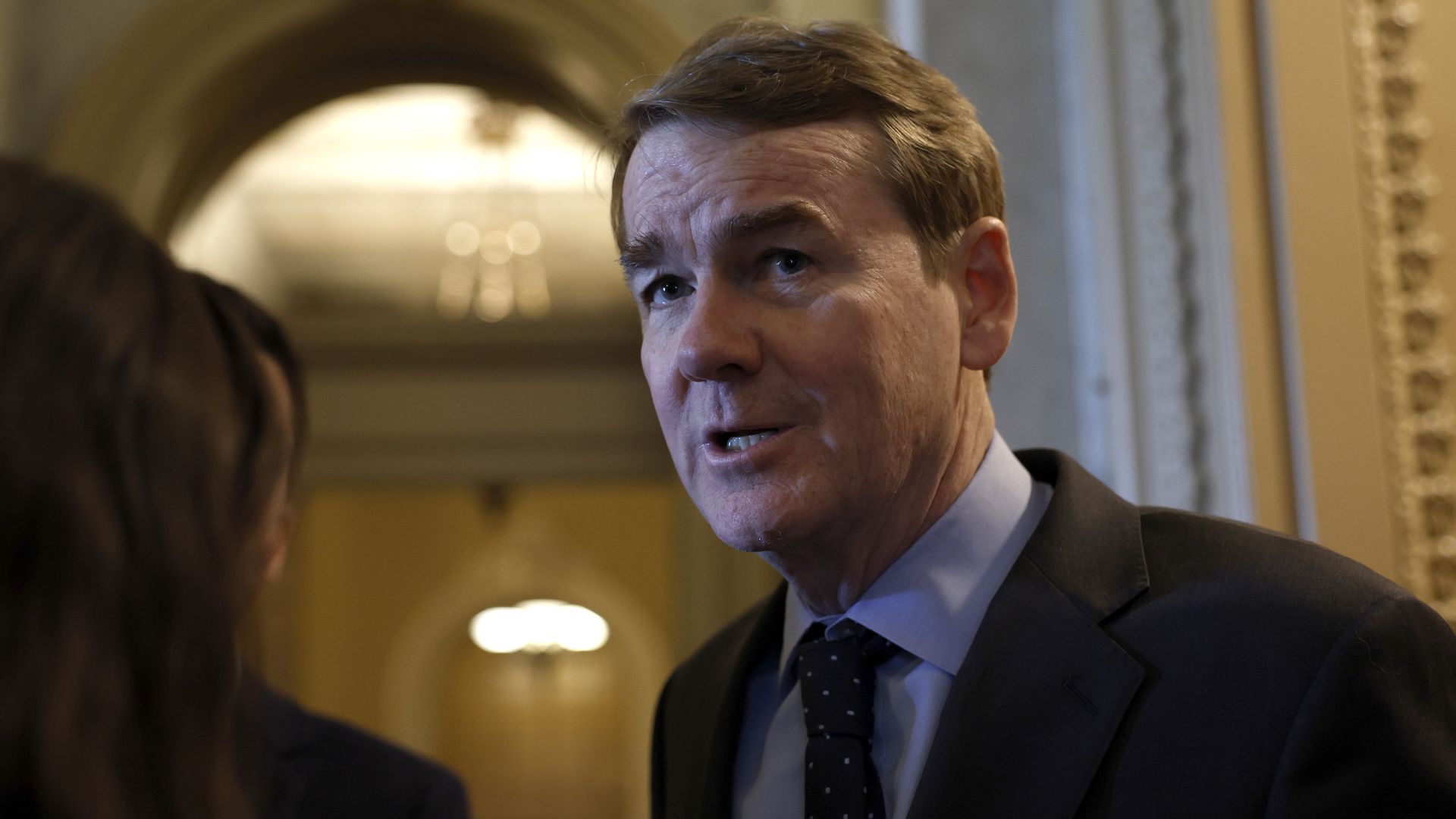 Colorado U.S. Sen. Michael Bennet introduced a bill yesterday to double the amount of money for a program focusing on agricultural research, including developing the sector's ability to withstand extreme weather, Axios' Andrew Freedman writes.
Driving the news: Bennet, a Democrat, is joined by U.S. Sen. Roger Marshall (R-Kansas) as co-sponsor for the bill. It would increase funding for the Agriculture Advanced Research and Development Authority (AgARDA) from $50 million to $100 million.
The funding expands the program's scope to include looking at research on how land can play a role in reducing greenhouse gas emissions and saving water.
Funding for the legislation was authorized by the 2018 Farm Bill, though the new sponsors say that funding isn't enough.
The current Farm Bill expires in September, and the bill replacing it is expected to focus on the drought in the American West and forest management.
3. Mile Highlights: Catch up quick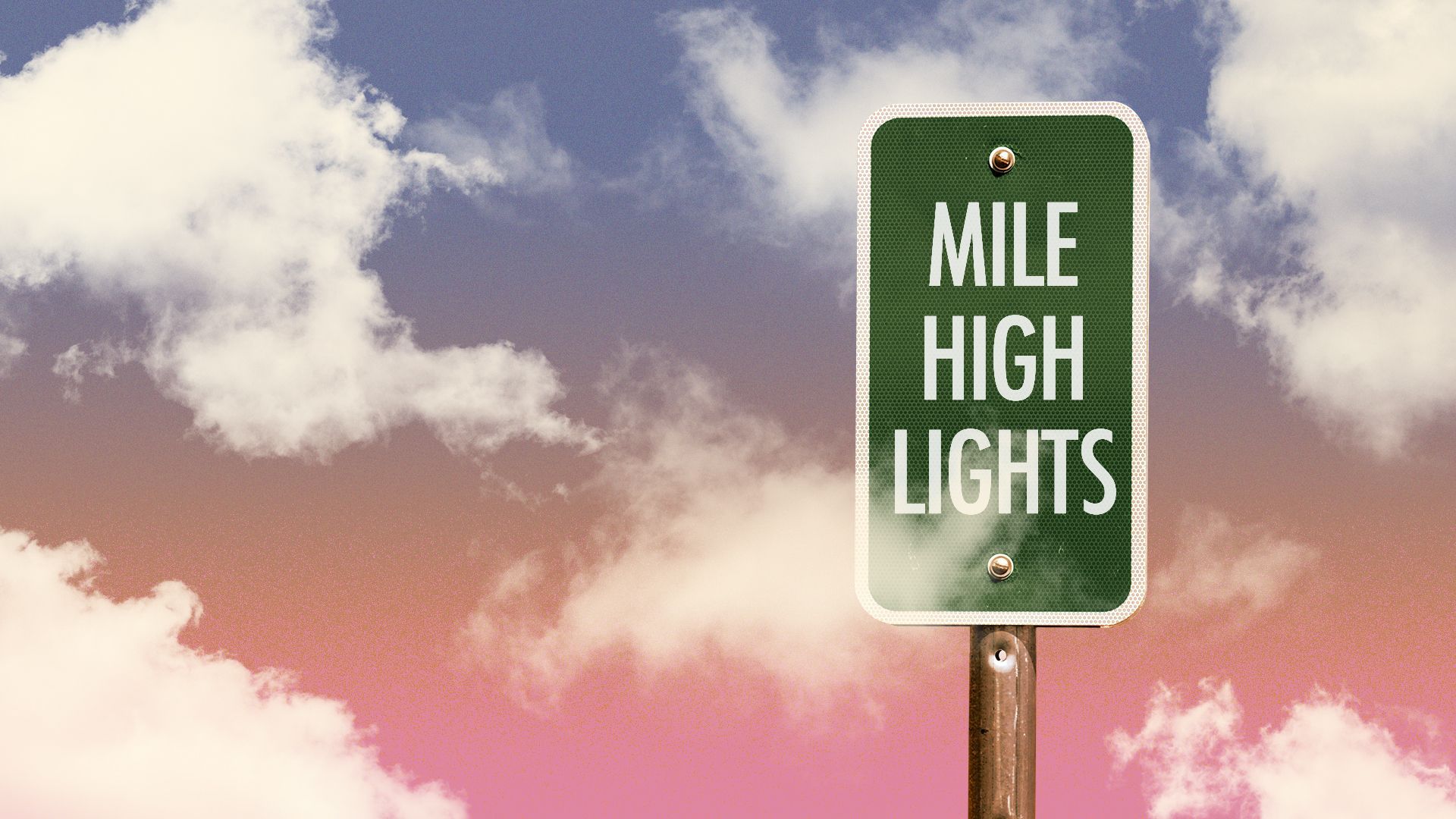 👉 Colorado Gov. Jared Polis issued an order yesterday directing regulators to set new rules by the end of 2024 to cut ozone pollution in the oil and gas industry. (Colorado Sun)
☢️ Radioactive particles have been identified downwind from the Suncor Energy refinery by an independent air monitor in Commerce City. A scientist involved in the monitoring project said more research is needed to determine where the particles are coming from. (Denver Post)
🦬 Denver has donated 35 bison to the Northern Arapaho Tribe and the Eastern Shoshone Tribe. The bison were raised in the city's mountain parks. (Axios)
🏀 The Denver Nuggets have clinched an NBA playoff spot, becoming the first team in the West to do so. (ESPN)
Miss this week's news? Here's a 2-minute Axios recap on PBS12.
4. Political Pulse: The latest from the campaign trail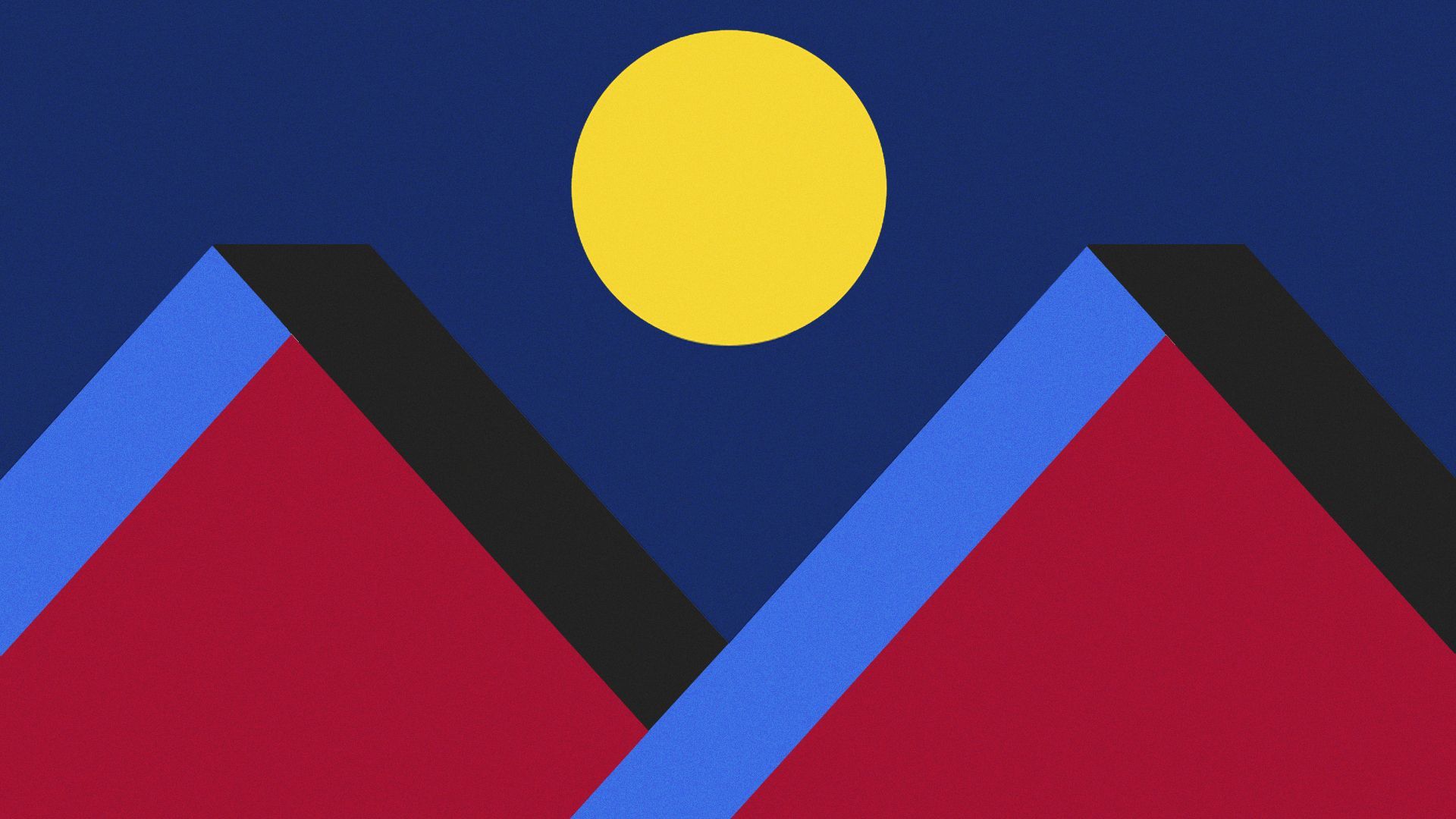 The race for Denver mayor features candidates who are far wealthier than most of the voters they want to represent.
State of play: Andy Rougeot reported $968,000 in income from his storage unit maintenance business in 2021, the most of any candidate, the Denver Post reports.
Rougeot sold the business before running for mayor. With his wife's income added, they made well over $1 million in the most recent year reported.
Mike Johnston and his wife, a chief deputy in the Denver District Attorney's Office, posted income in the last five years as high as $761,931, in part because of income from the Christiania Lodge in Vail, which is owned by his family.
Kelly Brough received as much as $435,000 in annual salary from her time leading the Denver chamber before stepping down in September 2021. She also reported $46,000 in income in 2021 for serving on the Delta Dental corporate board.
Why it matters: A candidate's financial situation informs their outlook and comes as the campaigns debate affordability in the city.
Of note: Some prominent candidates, including state Rep. Leslie Herod, declined to provide tax returns.
5. ⛷️ How to spring ski like a local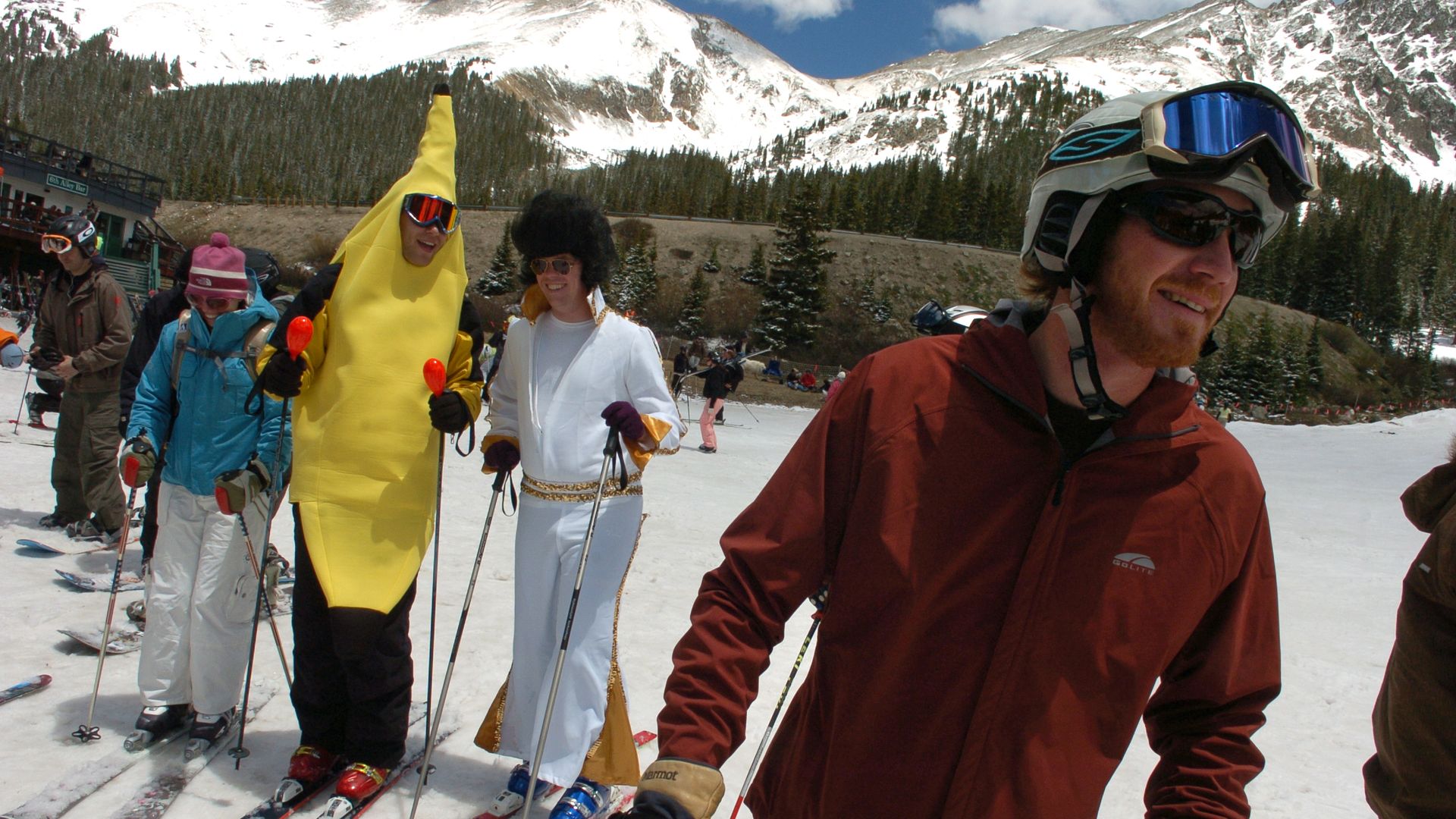 Winter continues its grip on the Colorado mountains, with cold temps and more snow expected in the coming days.
Yes, but: The sun is getting higher and the days are getting longer, meaning spring skiing and closing day are just around the corner.
Why it matters: Spring skiing requires a different attitude and lower expectations. It's less about powder runs and ripping turns, and more about having fun.
What to know: Here are tips that John has learned through the years.
Don't go too early. Allow time for the sun to soften the refrozen snow and start on the sunny parts of the mountain, working your way upward in elevation throughout the day. Groomers are your friend this time of year.
Don't ski too late. The slushy and sticky snow after 2pm is a recipe for injury, so quit early and find a nice deck near the slope to grill food and picnic.
On that note, don't forget sunglasses, and more importantly, sunscreen. Apply liberally; the snow is like a mirror.
BYOB. A tasty and fun option that fits in your pocket is Slrrrp Shots. Grab extra to share.
Get dressed up. Crazy costumes are encouraged, and the more neon, the better.
Our picks:
🍺 John recommends New Image's anniversary hazy IPA to sip at the brewery's Wheat Ridge brewery anniversary party tomorrow.
🎙️ Alayna had fun talking TV ads in the mayor's race on today's episode of the City Cast Denver podcast.
📺 Esteban is really enjoying "Shrinking" on Apple TV+.
Thanks to our editor Ross Terrell and copy editor Bill Kole.