Axios Denver
February 09, 2023
Happy Thursday! We're almost to the finish line.
Today's weather: Partly sunny, with a high near 34° and wind gusts as strong as 29mph.
Today's newsletter is 660 words — a 2.5-minute read.
1 big thing: 🌭 Super Bowl staples are getting steep
The cost of Super Bowl party staples in Denver has been steadily rising for years, per the latest Consumer Price Index data, Axios' Kavya Beheraj and Alex Fitzpatrick report.
Why it matters: As Denverites gear up for Sunday's matchup between the Kansas City Chiefs (who we're all rooting against, right?) and the Philadelphia Eagles, their bank accounts are about to get sacked.
Details: We zoomed in on a handful of food categories commonly found at Super Bowl parties.
By the numbers: Items falling under "meat, fish and eggs" rose 6%, while "fruits and veggies" categories jumped 11% year-over-year as of December 2022.
Alcoholic drinks were up 7%, and non-alcoholic drinks spiked by double that, at 14%.
Zoom out: Nationally, products classified as "meat, fish and eggs" and "fruits and veggies" were both up 8%.
The big picture: This is another, more focused way to look at the broader grocery price inflation crisis — which, as Axios has previously reported, has left some families struggling to put enough food on the table.
The good news: Wingheads across the country can breathe a sigh of relief.
The price of whole chicken wings was $2.65 per pound nationally as of early January, down from $3.38 during last year's Super Bowl, per U.S. Department of Agriculture data.
A new career is waiting for you
2.👃 What's Colorado's official aroma?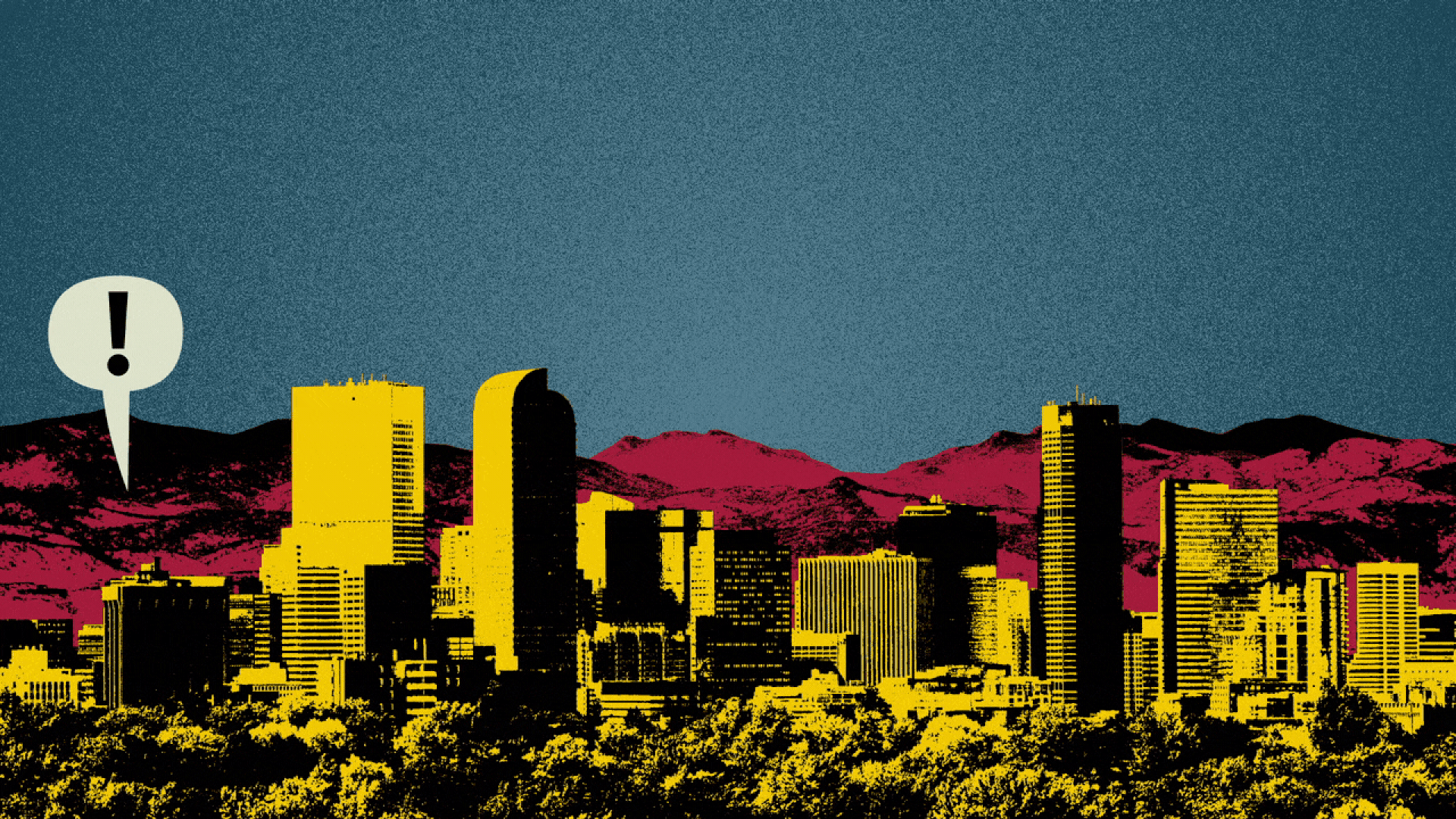 Our neighbors to the south in New Mexico want to make roasted chiles the official state aroma.
State of play: It made us wonder … what's Colorado's official aroma?
💭 John's thought bubble: The smell of roasted chiles at farmers' markets and along Federal Boulevard is pretty great. But despite our chile war with New Mexico, we can't be copycats.
So what is our aroma? In parts of Denver, it's sadly the Purina pet food plant too many days. Ahead of storms, it smells like Greeley cows (or as they say, "smells like money").
The bottom line: We can do better. Let's get an official state aroma. What should it be? Hit reply and share your ideas.
3. Mile Highlights: 7 marathons in 7 days
🚨 Denver's medical examiner identified the 12-year-old boy who was fatally shot on Sunday as Elias Armstrong. Armstrong was inside a stolen vehicle, which its owner tracked using an app before exchanging gunfire with the people inside. (Denver Post)
🏠 Eviction filings in Denver are back to pre-pandemic levels, with the city seeing the highest number of filings in January since 2019. The rise coincides with emergency aid money running out. (Denverite)
🏃‍♂️ A Denver businessman completed seven marathons on seven continents in seven days. The effort helped raise money for an organization that helps adults with cancer and other serious illnesses participate in outdoor activities. (CBS)
⚖️ A measure proposed by a state lawmaker from Aurora would require all juveniles' names to be redacted from court records. It's connected to a shooting outside Hinkley High School in November 2021. (The Sentinel)
4. 📆 Your weekend, planned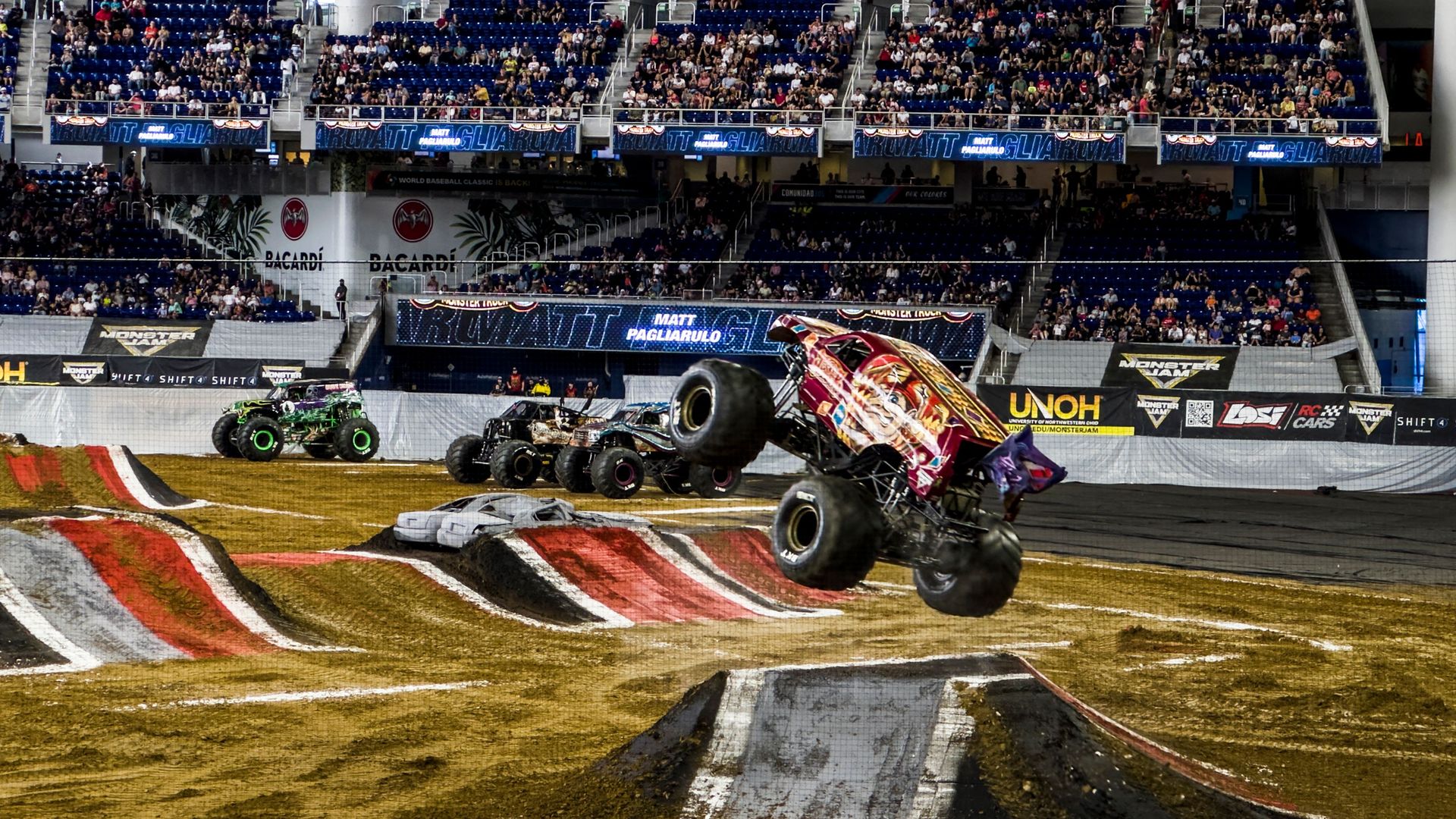 🍫 The Molly Brown Museum is hosting Chocolate, Cocktails and Corsets today for guests ages 21 and up. Meet new people and enjoy sweet treats and strong drinks. Tickets: $25.
🎭 "Hotter than Egypt" — a "dramedy" about a middle-aged American couple who travel to Egypt and put their relationship to the test — debuts at the Denver Center for the Performing Arts on Friday. The play runs through March 12. Tickets start at $25.
🛻 Monster Jam rolls through Ball Arena this Friday through Sunday for its annual massive truck extravaganza, including top competitors like El Toro Loco and Velociraptor. Tickets start at $23.
🤠 Head over to CSU Spur this Saturday for "2nd Saturdays," which offers free, family-friendly fun for visitors including hands-on activities, virtual reality experiences, art installations, up-close animal viewings and local food trucks.
👰 Brides and grooms are invited to the Denver Bridal & Wedding Expo on Sunday at the National Western Complex, featuring a fashion show and onsite wedding professionals to help you plan the big day. Tickets are free; registration required.
Our picks:
😍 John is drinking beers he tucked in his luggage from this favorite brewery in D.C.
😴 Alayna needs a nap (or three) after having a total blast at the Axios all-staff retreat.
🇲🇽 Esteban is excited about this new food festival coming to Denver.
S/O to our editor Ross Terrell and copy editor Bill Kole.