Axios Denver
May 02, 2022
Welcome back, it's an exciting week here at Axios Denver!
Keep reading to find out why.
🌧️ Today's weather: Icky. Highs near 46° with showers likely and gusty winds.
Situational awareness: Denver's outdoor watering rules for summer went into effect May 1.
Lawn watering is banned from 10am to 6pm and allowed no more than three days a week. Leaky sprinkler systems must be fixed within 10 days.
Today's newsletter is 918 words — a 3.5-minute read.
1 big thing: Servicios de la Raza expands to Pueblo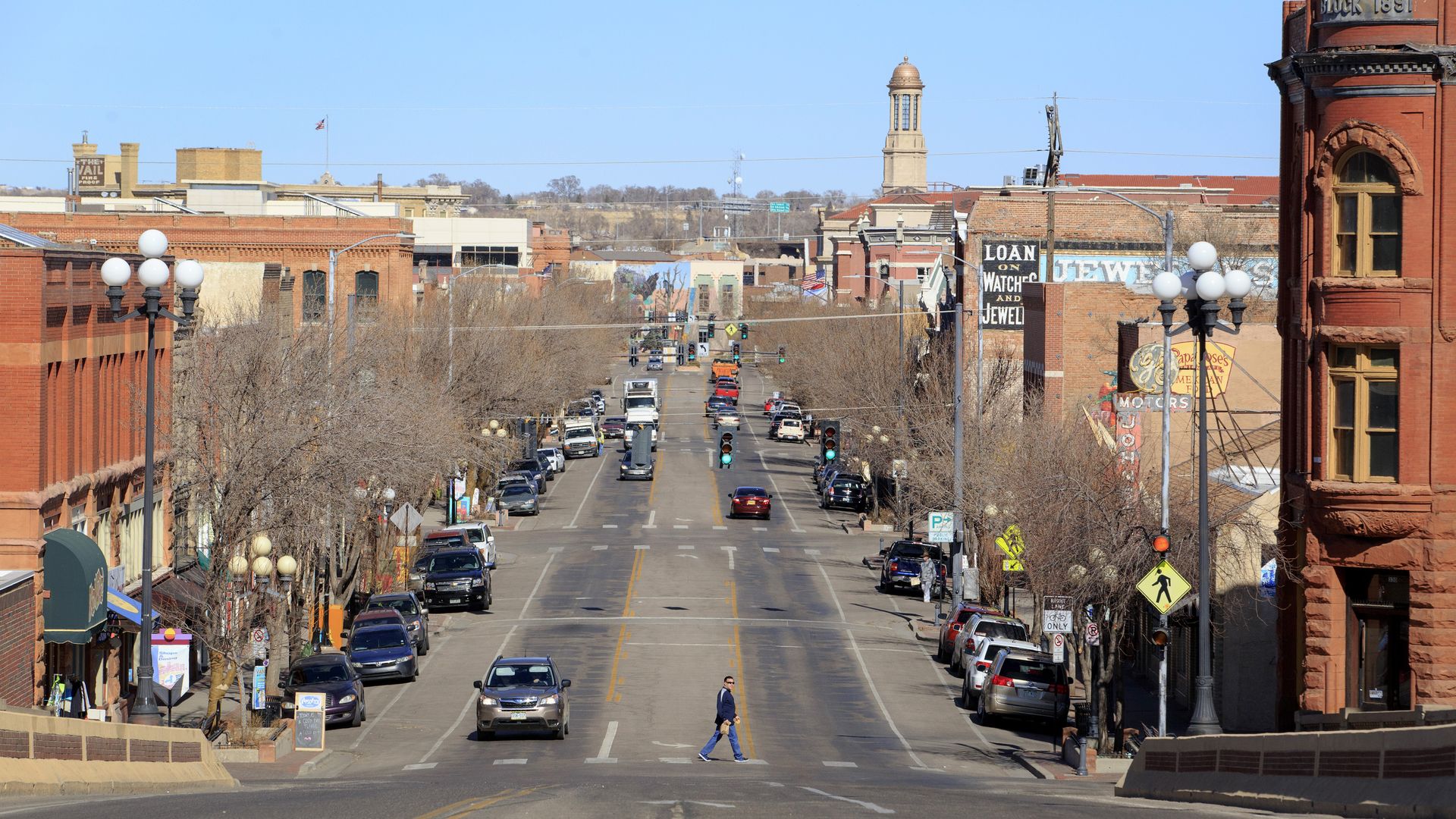 One of Colorado's largest and longest-running Latino social services nonprofits is growing its footprint to reach some of the state's most underserved areas.
What's happening: Servicios de la Raza held a grand opening Saturday for its new Pueblo location.
The office will focus on offering post-incarceration and behavioral health services, but plans are already underway to open a food pantry and establish housing, workforce development and victim services programming, executive director Rudy Gonzales tells Axios Denver.
Why it matters: Pueblo County is a high-need area, with 41.6% of the population identifying as Hispanic and 17.6% of residents living in poverty, according to the latest Census figures.
What they're saying: "We intentionally chose Pueblo because it's characterized as a behavioral health care desert … and there's a need for more bilingual licensed therapy services," Gonzales says.
As is, Colorado's mental health centers are struggling to find enough staff, so having Spanish-speaking Latino therapists is "unicorn rare," he adds.
The big picture: Latino communities in Colorado and nationwide face major barriers when it comes to accessing care and receiving treatment, despite increases in mental health and substance abuse issues.
The treatment gaps put Latino residents at higher risk for more severe and persistent health problems.
Zoom in: The Pueblo project is funded in part with $500,000 from Regional Accountable Entities, state organizations that help administer Medicaid services.
The funding will support two behavioral health case managers and two behavioral health therapists, all of whom are Pueblo natives, Gonzales says.
2. You probably had COVID
Half of Colorado probably had COVID-19, newly released data suggests.
Threat level: The total estimated infections since the start of the pandemic in the state is 2.6 million — double the number of reported cases at the end of February, according to a CDC study released last week.
An estimated 48% of the state's population likely had the coronavirus, based on an analysis of antibodies in blood samples.
The big picture: Colorado's rate is far below the national average at nearly 60% of adults.
Bonus: Where to find a free COVID-19 test
Starting this month, it'll be harder to find a free, reliable COVID-19 test.
What's happening: The state closed 40 free testing sites at the end of April, including many in the Denver area, as demand subsided and the state attempted a return to normalcy.
The increase in cases with the Omicron subvariant is generating renewed interest, but the jump is still well below earlier levels.
Yes, but: 80 free testing sites remain open statewide, including eight in Denver, and private providers are offering tests at a cost.
3. Meet Axios Denver's newest reporter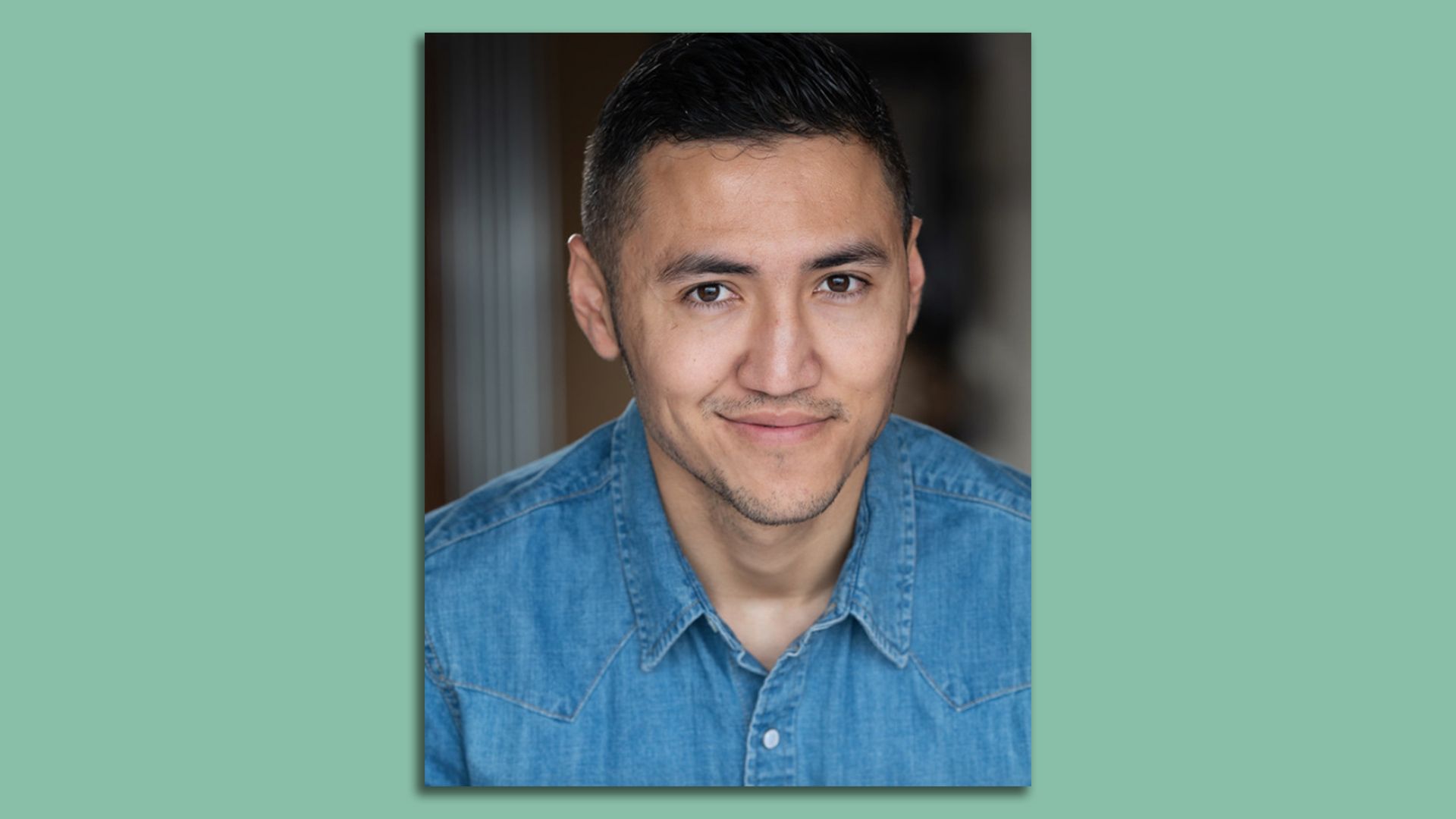 We are excited to announce Esteban Hernandez as the third reporter on our Axios Denver team.
Esteban joins us from Denverite, where he covered city council and other local issues.
In his new role, he'll dive deep into Denver politics and provide on-the-ground coverage.
Meet Esteban: A native of Aurora, Esteban graduated from the University of Colorado and worked in Connecticut at the New Haven Register and the Register Citizen.
He now resides in Congress Park with his thriving plant collection and can be found on Sundays playing volleyball at City Park.
He's on the hunt for the best wine bars in Denver. His top spot is Sienna Wine Bar & Small Plates in his neighborhood.
Fave Denver thing: Spending time at Confluence Park, where the city strikes a near-perfect balance with nature. "It tops my list" of places to take visitors, he said.
What he's saying about the role: "I'm just so excited that I get to keep covering the city I love."
The bottom line: Support from you and our members helped make this happen. Thank you.
Reach out to Esteban and follow him on Twitter @EstebanHRZ
4. Nuggets: Catch up quick from the weekend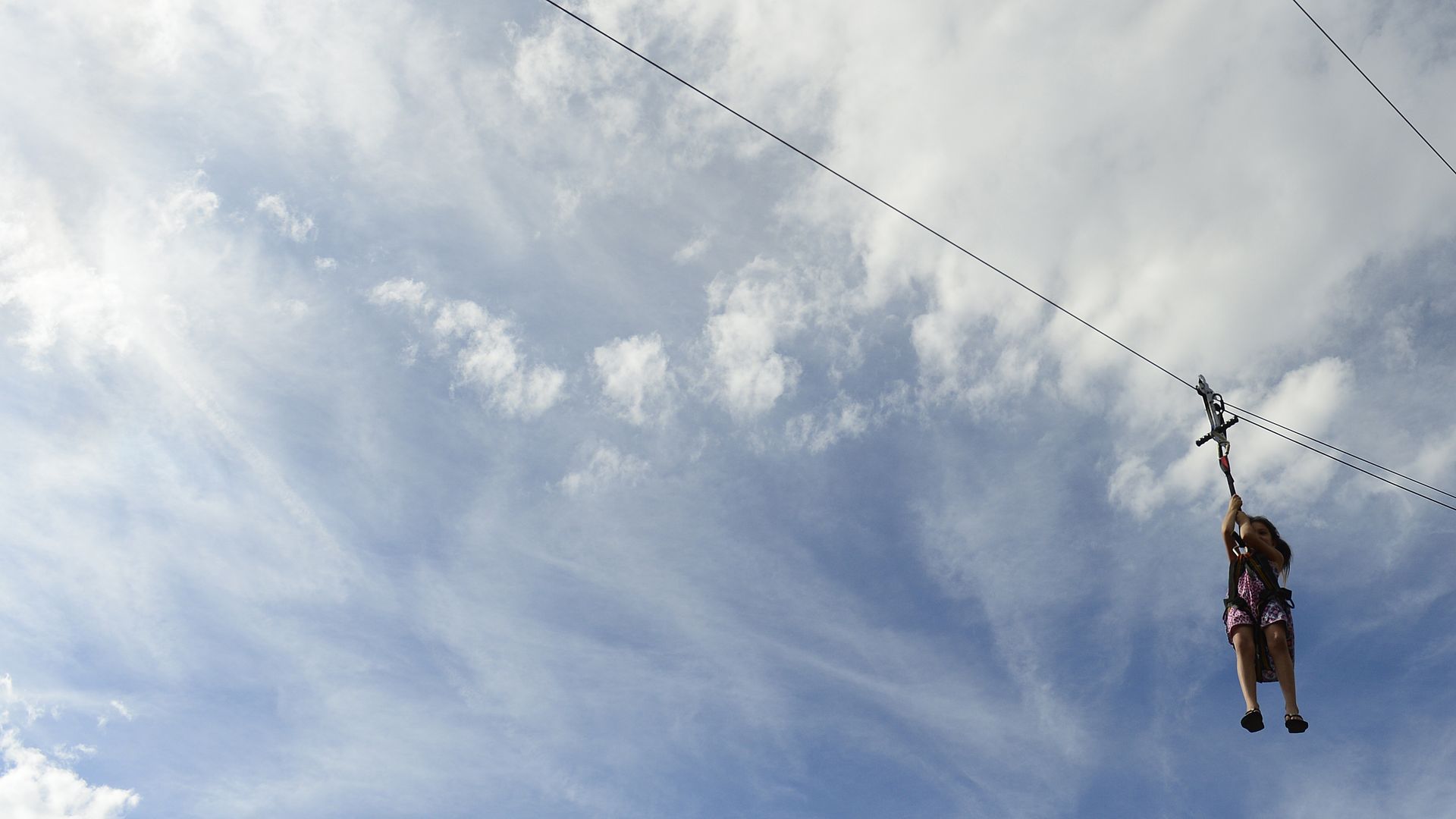 📉 Vail Resorts' summer activities won't include ziplining due to labor shortages. (Colorado Sun)
😶 Denver superintendent Alex Marrero is seeking to gag school principals from speaking out on policies that are in conflict with his administration, according to a memo sent by the district. (Chalkbeat)
💰 Lawmakers want to give restaurants and bars a third tax break in as many years. The legislation would allow them to keep up to $2,000 a month in sales tax from July through September. (Denver Business Journal)
🏒 The Colorado Avalanche finished the season with a 4-1 loss Friday and short of the league's best record. They face the Nashville Predators in the opening round of the playoffs, starting Tuesday.
🚫 Denver officials have closed La Alma-Lincoln Park indefinitely following a fatal shooting. (Denverite)
5. Takeback program raises environmental awareness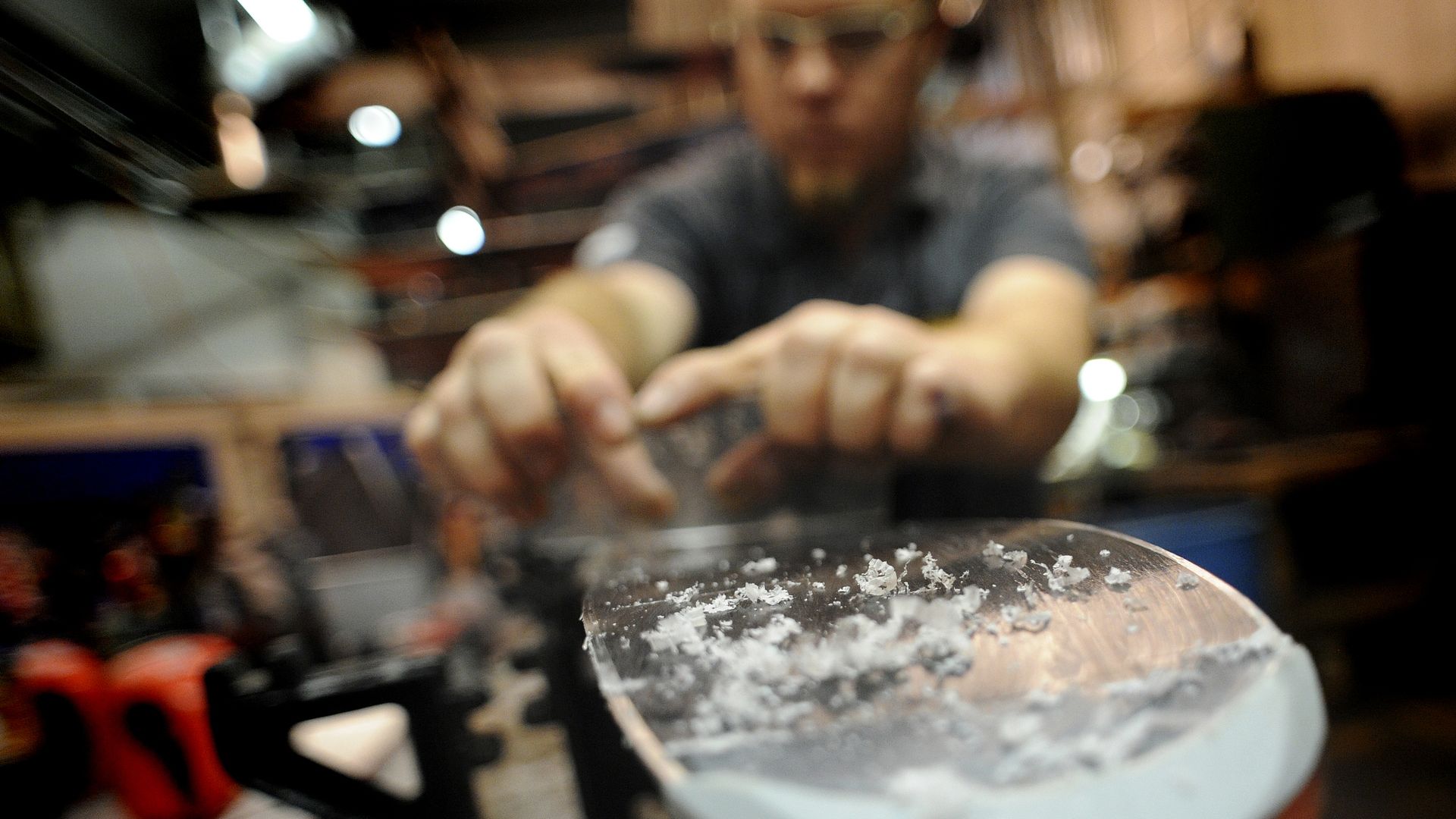 When the snow melts on ski slopes and nordic trails this time of year, it can leave behind a toxic legacy.
What's happening: The wax you applied to skis and snowboards is often made with flurocarbons that can include PFAS, a forever chemical that leaches into waterways and poses a health risk when the snow melts, according to an Environmental Protection Agency alert from January.
Yes, but: Colorado Mesa University students and Carbondale-based Mountainflow, a company that makes biodegradable, plant-based wax, are working to end the use of fluorinated waxes.
This month, the two organized a takeback program for people to responsibly ditch their old wax.
Evo Denver, Neptune Mountaineering in Boulder and Powder 7 in Golden are among the local dropoff locations. There's also a mail-in option.
Of note: Before you put your skis and snowboards away until next winter, John — a longtime ski tech — reminds you to get them a summer wax to preserve the bases and prevent edge rust.
John uses Mountainflow and Golden-based Saucer Wax, which also is fluro-free.
Our picks:
💵 John is using this great app to split costs among friends.
🥔 Alayna is vouching for this bomb roasted potatoes recipe she made over the weekend.
Become a member for as little as $5 a month to help expand our local reporting.