Axios Denver
February 22, 2023
It's Wednesday, and we're celebrating our two-year mark.
🎶 Sounds like: "Anniversary" by Toni! Toni! Toné!
⛄ Today's weather: Temps fall to 13° by 5pm with gusty winds and zero wind chill values, the weather service reports.
Today's newsletter is 842 words — a 3.5-minute read.
1 big thing: After shooting, leaders revisit police in Denver schools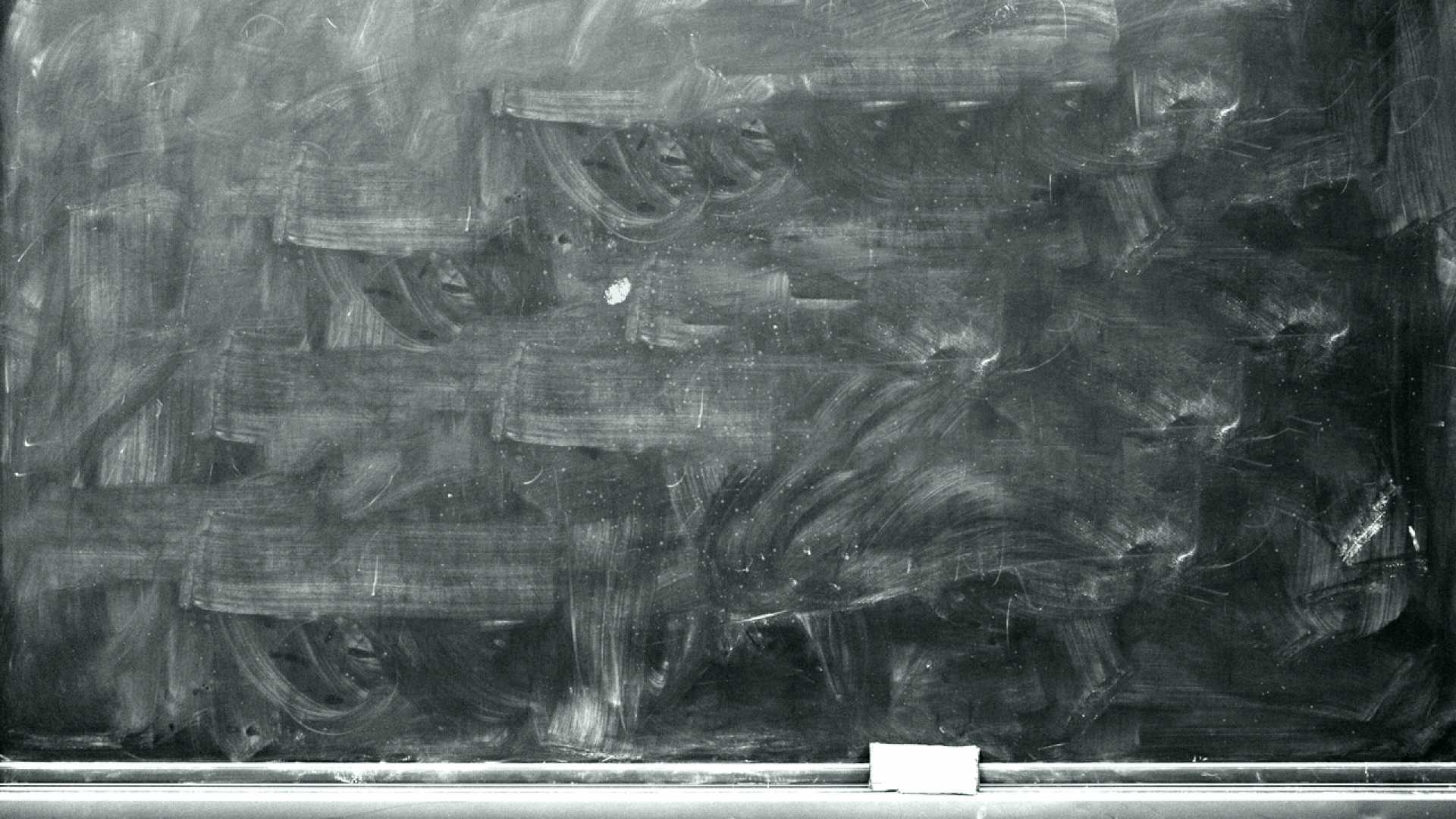 More than two years after Denver Public Schools removed police officers from its halls, leaders are starting to rethink the approach.
Driving the news: The mounting pressure to bring back police comes after shootings last week outside East High School and the three schools at the downtown Emily Griffith campus, our partners at Chalkbeat report.
State of play: The question — though ultimately in the hands of the school board — is also emerging in the Denver mayor's race, John reports.
Six candidates expressed support for the idea during a debate Thursday. State Sen. Chris Hansen, Tattered Cover CEO Kwame Spearman and City Council member Debbie Ortega were all in favor.
Other front-runners Kelly Brough and Mike Johnston support giving the choice to individual schools.
The big picture: Denver is not alone. A rise in youth violence at school campuses is prompting other localities to revisit their policies, including in St. Paul, Minnesota, where a 15-year-old student was fatally stabbed earlier this month.
What they're saying: Vernon Jones, a former assistant principal at Manual High School, and former East High Principal John Youngquist want the district to implement a program known as PEERS. It assigns an officer to schools to establish better relationships with students.
"What's holding it back is the politics," said Jones, who came up with the idea.
Of note: Denver Police Chief Ron Thomas tells Axios Denver officers back in hallways are not likely. "I don't know that that's a place that we'll ever go back to," Thomas said.
2. What's next for Axios Denver in year 3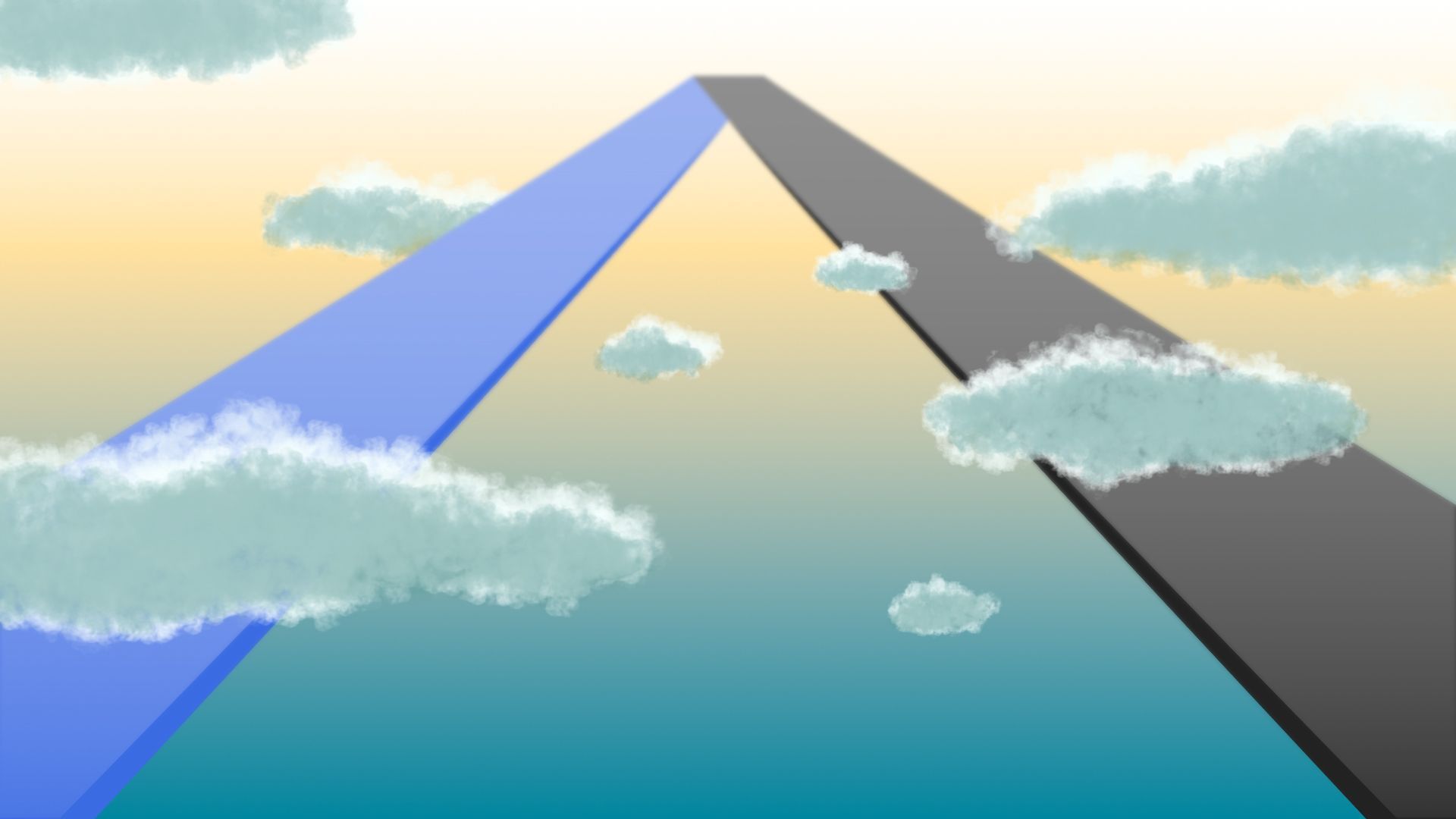 Two years ago, we sent Axios Denver's first newsletter to help our readers get smarter, faster about what's happening in their hometown.
Now, our daily newsletter goes to roughly 110,000 people and our (newly redesigned) website reaches millions of people a year.
Why it matters: We just want to say thank you. (So come get a beer on us!)
Zoom in: Your support allowed us to add Esteban to the team, add a PBS12 TV show, break stories on new restaurants, hold elected officials accountable and propelled ground-breaking investigations.
What's next: In 2023, we're going bigger. Look for new weekend editions of the newsletter (starting Saturday) and special sends to help you get better connected to the community.
Reality check: We deliver quality local journalism for free — but it's not free to produce.
Become a member for less than $5 a month and you'll get a birthday shoutout on your special day.
3. 🚗 Denver's first car vending machine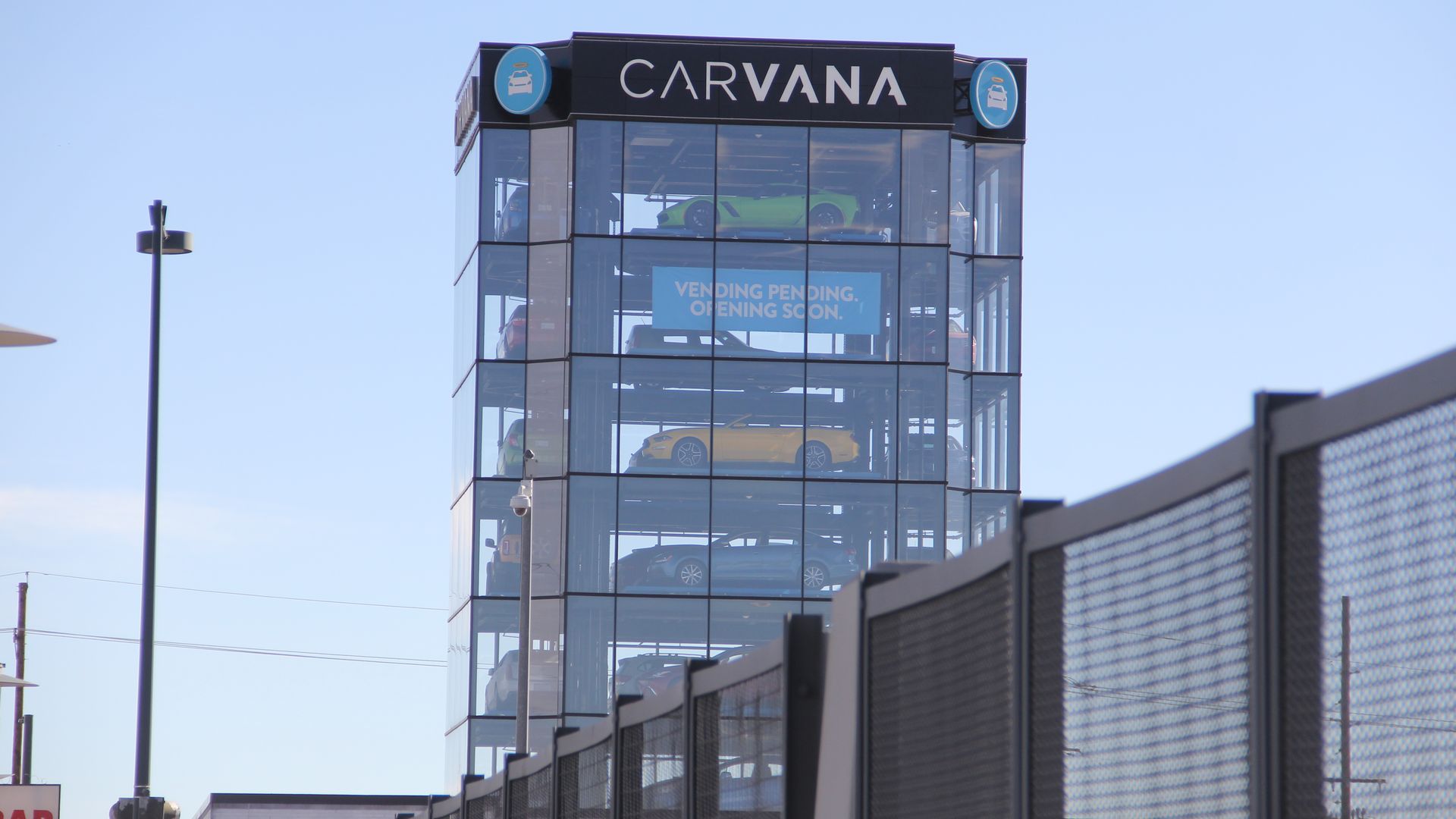 The eight-story tower gracing the southeast Denver skyline stands alone: It's the state's first car vending machine.
Driving the news: Carvana, the online used car sales company, opened its first car vending machine in Colorado today, near Evans Avenue and Interstate 25 in Denver.
It can fit up to 27 cars, though vending machine specialist Travis Dean tells Axios Denver most modern pickup trucks are too large to fit inside.
How it works: You can't just walk up and buy a car like you can a bag of chips.
You have to make your purchase online, and once that's done, you'll get a token to slide into the coin slot inside the building's glass lobby.
Why it matters: Speculation over whether the vending machine would even open due to Carvana's financial troubles can be put to bed. But now that it's here, it has some people musing about trading in Denver's iconic views of nature for a modern invention.
What they're saying: "There it sits, blocking my mountain views," Elyse Morris, who owns the Dirty Duck Bar next door, told 9News last month.
4. Mile Highlights: Catch up quick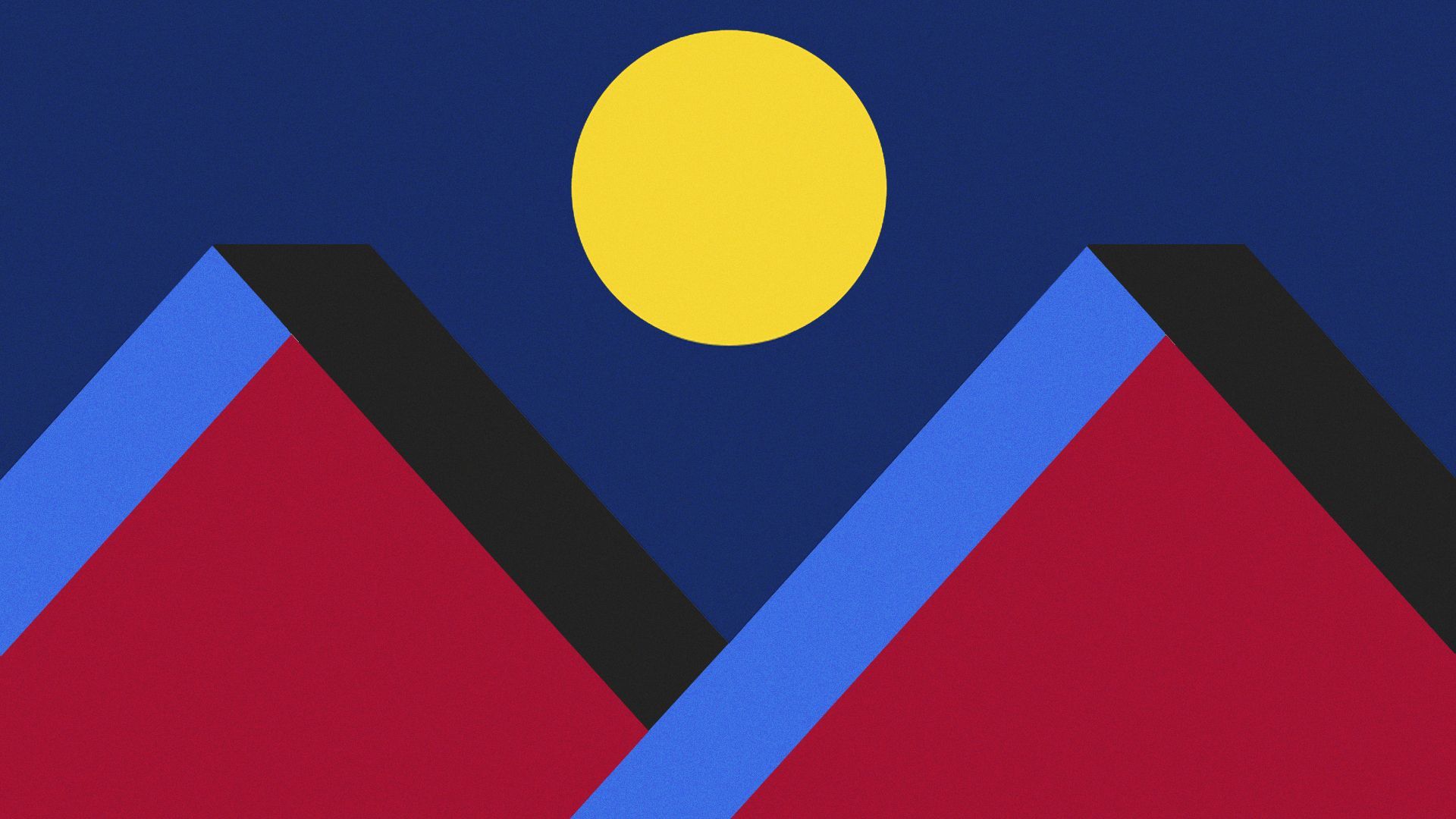 ❗ Twenty Democratic governors — including Colorado's Jared Polis — formed a coalition to protect and expand abortion access as other states move in the opposite direction. (Axios)
🚩 Colorado lawmakers are looking to make it easier to file lawsuits against gun and ammunition manufacturers and sellers in a forthcoming bill that reverses current protections. (Colorado Sun)
⛔ Website builder Wix cut 62 Denver-based employees as part of a broader layoff, adding to the city's mounting tech job cuts. (Denver Business Journal)
🍺 Dos Luces brewery on South Broadway will close indefinitely after a car crashed into its building. (Denver Post)
5.🏡 Where Denverites want to move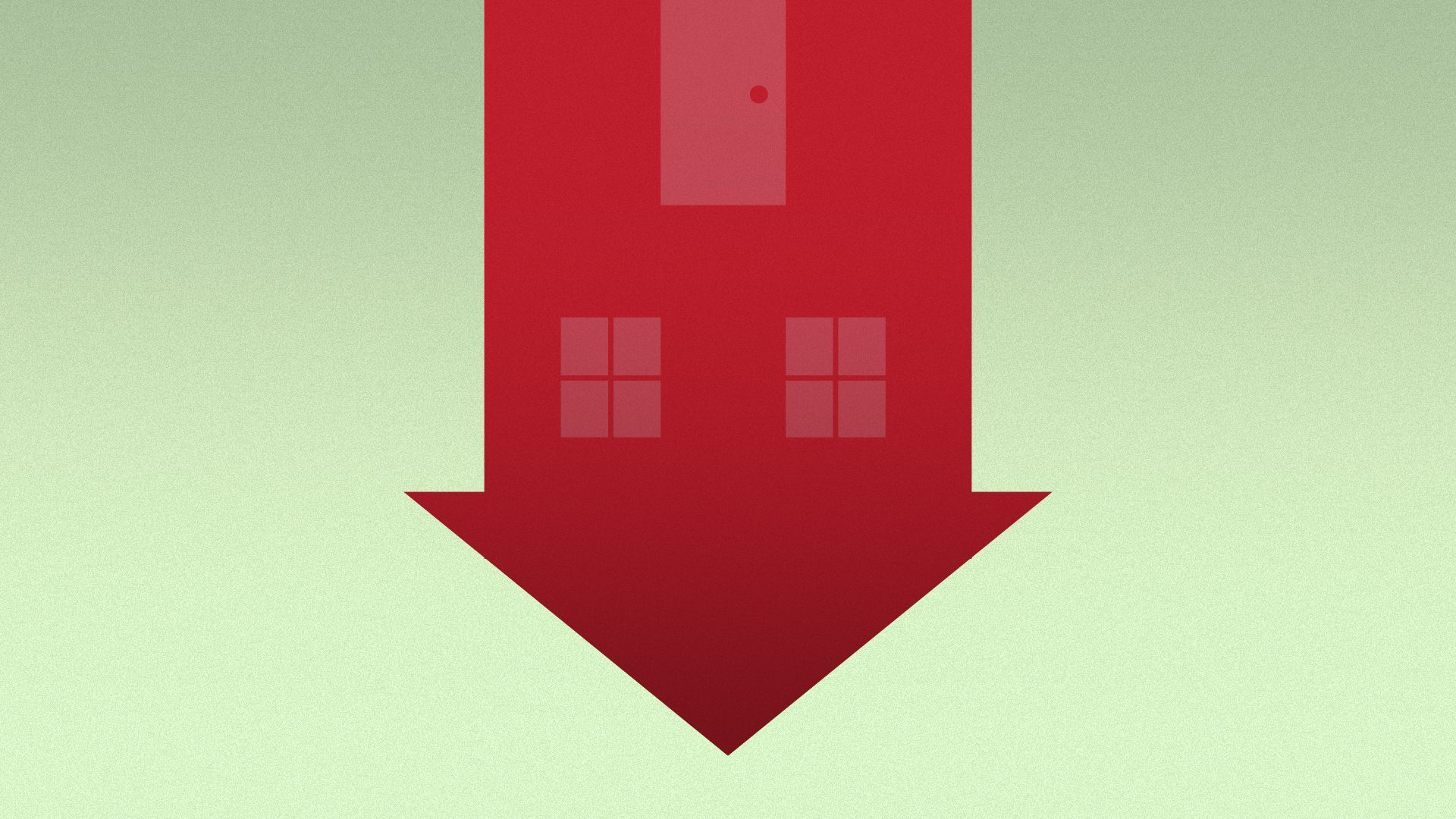 A recent Redfin report suggests more people are looking to leave the Mile High City, but it's not quite as dire as it sounds.
By the numbers: Metro Denver came in 7th among places homeowners were looking to leave.
That's based on searches on Redfin's site from November to January.
Of note: The data doesn't reflect actual moves, just searchers for potential homes.
Reality check: A majority of people in Denver searching for a home want to stay here: 67% of homebuyers searched sites within the city's metro area.
Yes, but: Three of the top 10 destinations for people looking to leave were elsewhere in Colorado, including Fort Collins, Breckenridge and Steamboat Springs, according to Redfin.
Chicago was the top city with more than 3,500 searches.
Our picks:
🍲 John is making reservations at these places for the upcoming Denver Restaurant Week.
🍹Alayna is hoping to snag one of these National Margarita Day deals today.
🌞 Esteban is loving the sunny weather lately (boo, snow). He can feel spring right around the corner.
Thanks to our editor Ross Terrell and copy editor Bill Kole.