Axios Denver
September 23, 2021
Welcome back! It's Thursday, and we have a news rundown ready for you.
☀️ Today's weather: More sun and highs near 83°.
🚨 Situational awareness: Police are asking for the public's help in finding Rigoberto "Rigo" Valles Dominguez, 33, who is suspected of attempted murder of a Littleton police officer.
Today's newsletter is 935 words — a 3.5-minute read.
1 big thing: The political tarnish of a public censure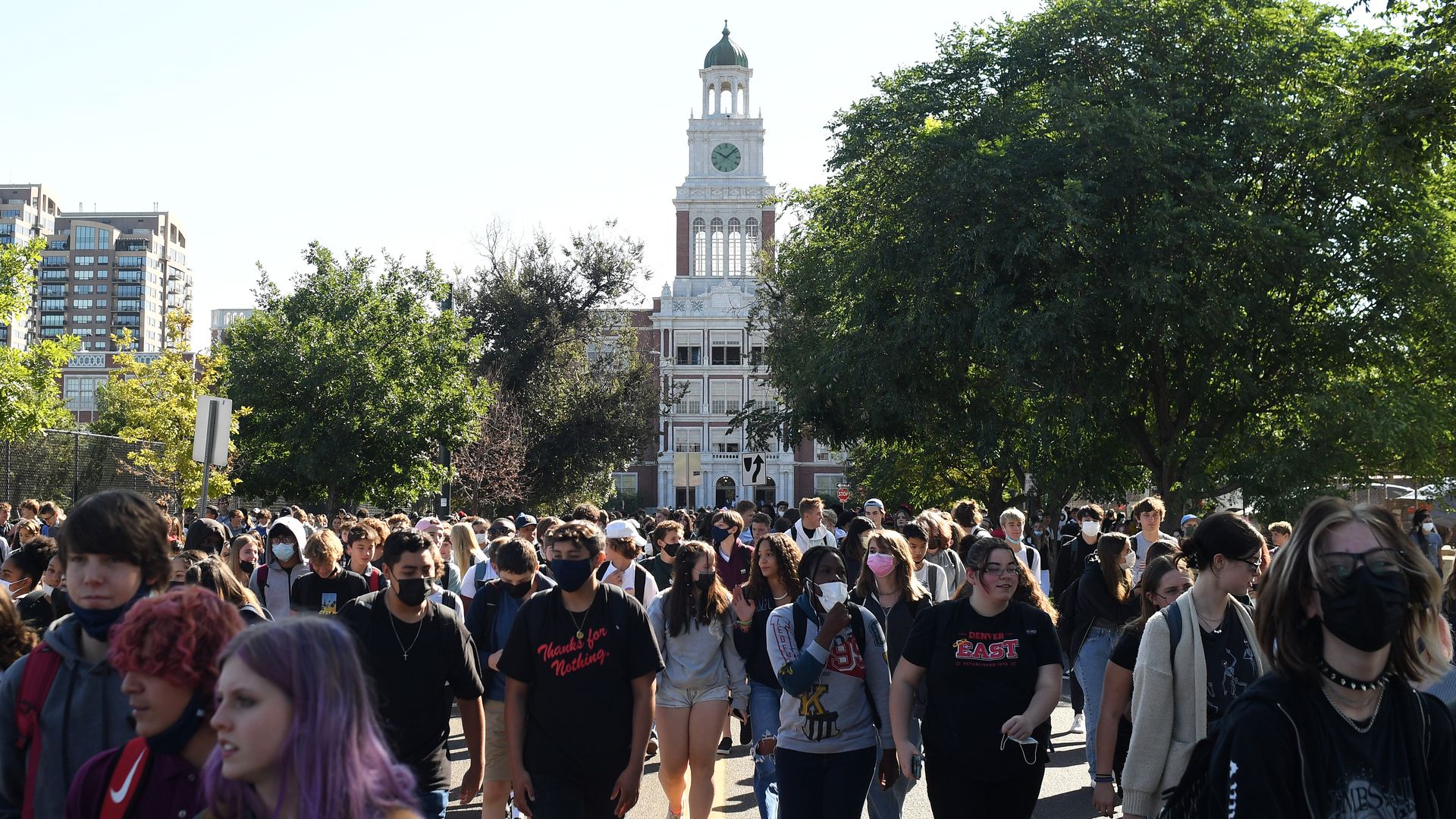 Tay Anderson' political future is in jeopardy.
Threat level: Students and parents say the Denver school board member should be canceled.
They are calling for Anderson's resignation after the board voted last Friday to censure the 23-year-old for flirtatious interactions with students and online posts seen as "intimidating witnesses" during the investigation.
Those historically in his corner are publicly keeping their distance. Democratic state Rep. Leslie Herod, an Anderson mentor, and other local leaders declined to express support for him when contacted by Axios on Wednesday.
What they're saying: "Tay Anderson has become the Donald Trump of Denver politics," political strategist Eric Sondermann tells Axios. "His loyal base laps it all up and thinks he can do no wrong. But more discerning voters turn away in disgust."
The other side: In comments before the censure vote, Anderson left open the idea he would not seek re-election. On Wednesday, he told Alayna he plans to run for a second term. 
Anderson says he is "doing the work to rebuild my relationship with my constituents."
The bottom line: "He's young," Sheena Anne Kadi, a Democratic strategist, notes. "It will be interesting to see in a year where the community is at with this reconciliation."
2. Check yourself before COVID wrecks yourself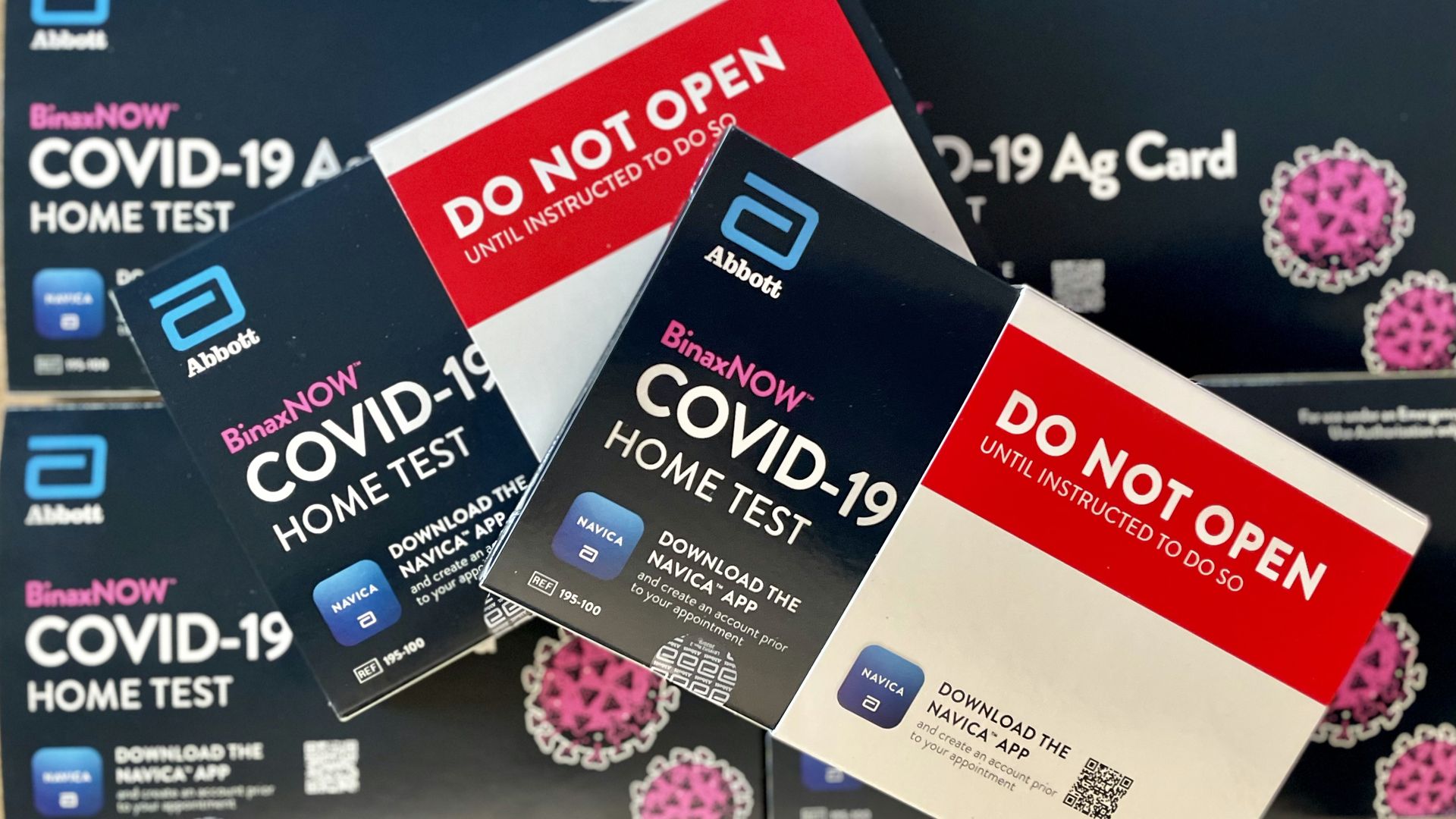 Colorado is spending $16 million to purchase 2 million rapid COVID-19 tests and plans to send them to residents for free starting this week.
Why it matters: The new effort is designed to curb the spread of the Delta variant amid a fifth wave of infections that is threatening hospital bed capacity in some areas of the state.
But the Polis administration's poor track record on testing raises questions about whether this strategy will prove effective.
What to know: The Abbott BinaxNow rapid antigen test shows results within 15 minutes.
To get a test, residents must complete an online form and await instructions via email. The state will send eight tests at a time, with more available in subsequent orders.
For school-age children, officials suggest twice-per-week testing.
The caveat: At-home rapid tests may not qualify as proof to return to school or work, officials say.
Of note: 100 free testing sites are scattered across the state.
3. Denver's pandemic pot sales soar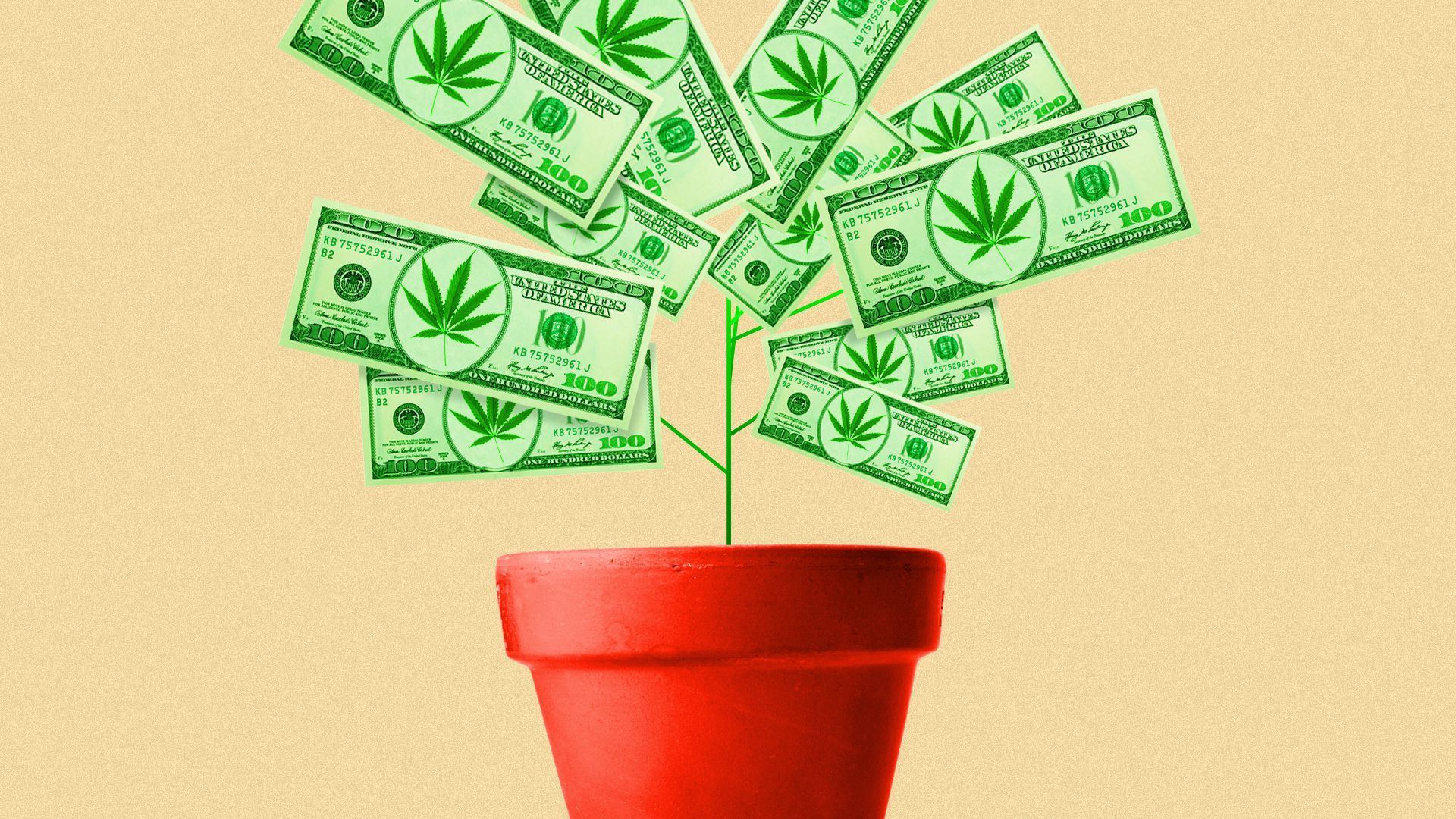 Cannabis consumption in Denver hit an all-time high throughout the pandemic.
Driving the news: A new city report shows medical and retail marijuana sales totaled about $715 million in 2020, up 21% compared with record-setting sales in 2019.
Denver's 215 dispensaries generated more than $70 million in tax revenue, marking a 17% increase over the previous year.
Why it matters: The pandemic accelerated the growth of an already booming industry, as people stuck at home increasingly turned to vices to cope with the mental and emotional toll of COVID-19.
Flashback: Denver Mayor Michael Hancock initially told residents marijuana stores were nonessential businesses and would need to shutter in the lockdown last March.
The announcement led to massive lines before the mayor reversed course.
What they're saying: "We see no signs of the important role this industry plays in our economic growth slowing down anytime soon," Eric Escudero, spokesperson for the Department of Excise and Licenses, told the Denver Business Journal.
By the numbers: About half of the tax revenue from marijuana last year went into Denver's discretionary spending account to support a slew of city services, from parks and street maintenance to public library operations.
4. Nuggets: Head this way for headlines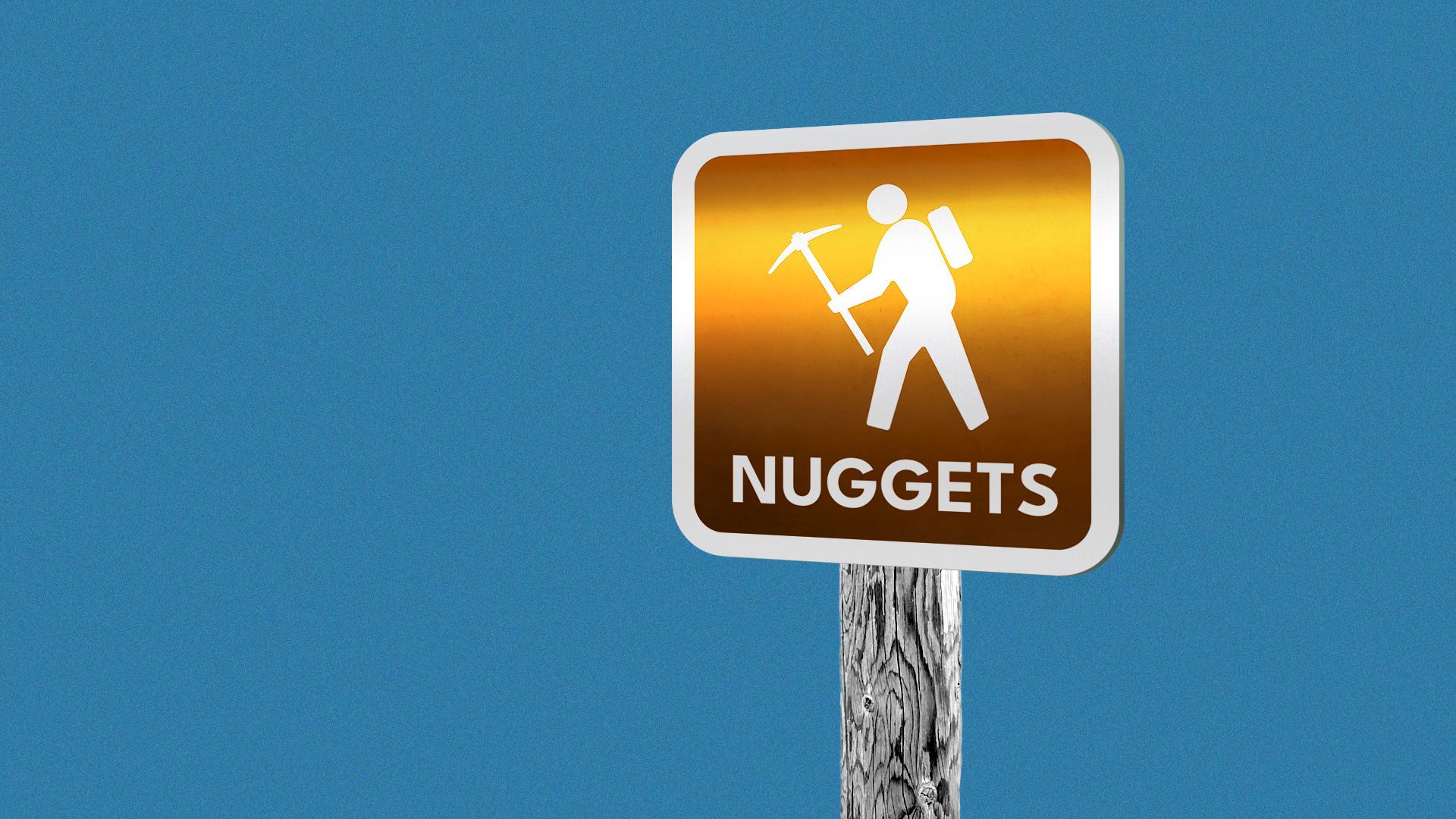 🚨 Colorado children with severe mental health problems cannot get adequate care because the system lacks capacity. The situation is becoming dangerous, county human services directors wrote. (Colorado Sun)
📘 Six Colorado schools — including three in Denver — received top honors as National Blue Ribbon Schools, a recognition of academic performance or progress among underserved student groups. (Chalkbeat)
💰 Colorado oil and gas regulators issued a $2 million fine — the second-largest ever — to producer K.P. Kauffman for failing to report spills and properly clean contaminated areas. (Colorado Sun)
🥘 The Ogden Street South sports bar in the Washington Park neighborhood will become the second location of Mister Oso, a tasty Latin American restaurant. (Denver Post)
5. Hot homes: 5 for sale starting at $520,000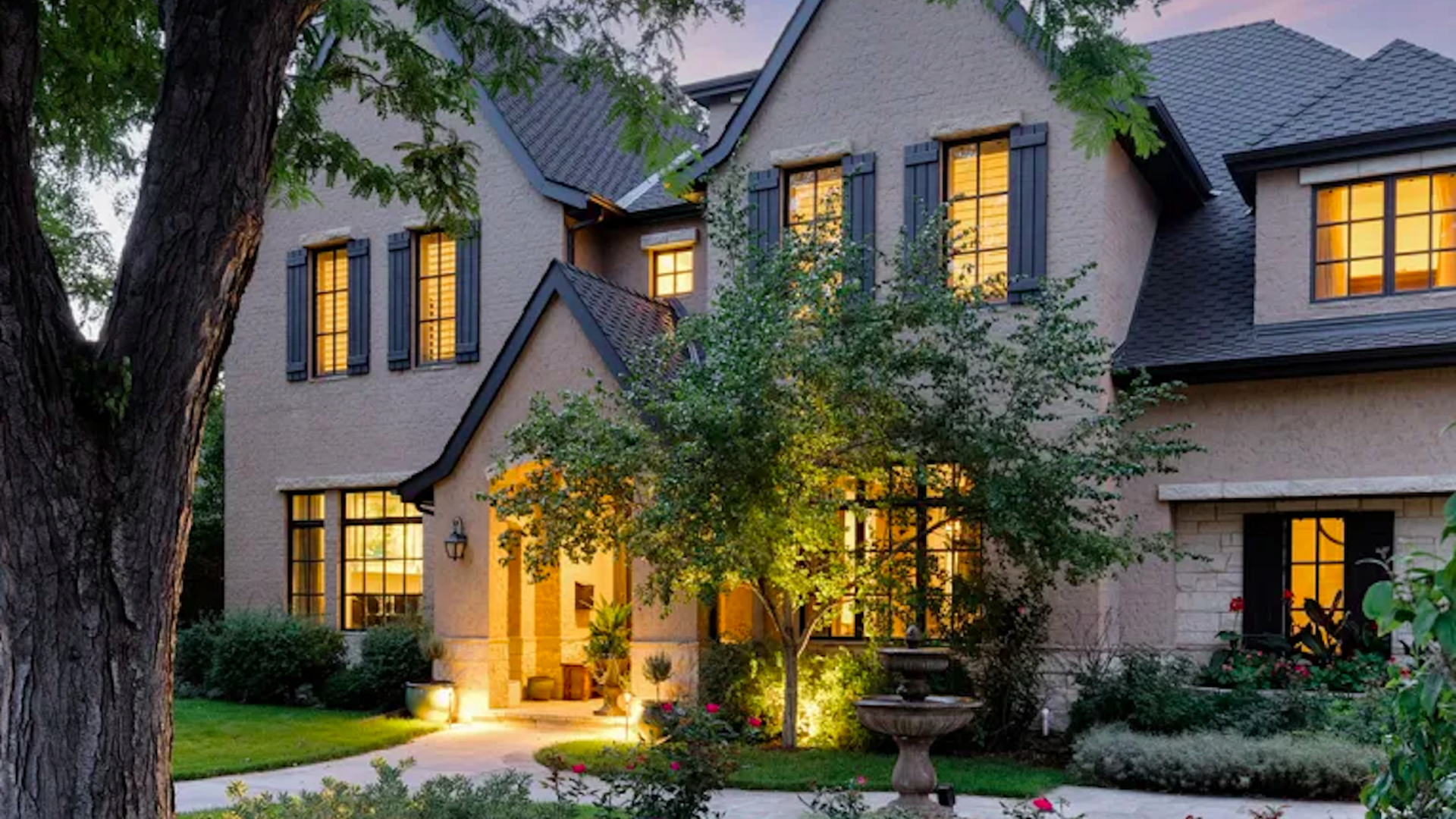 Denver's tight housing market started to relax last month as hopeful buyers paused to consider the pricey and competitive options available to land their dream homes.
The big picture: The National Association of Realtors recently said existing-home sales slipped 2% in August from the prior month.
Here's hoping that means smooth sailing on your house-hunting journey.
Check out our residential eye candy this week:
25 S. Elm St. — $6.4 million
Why we love it: This custom home crafted by Squibb Estates celebrates the Colorado climate with multiple indoor-outdoor access points.
Neighborhood: Hilltop
Specs: 6 beds, 11 baths, 7,495 square feet
Notable features: Lower-level movie theater, custom outdoor kitchen, 10-car garage with lift and heated driveway.
6. Food hall and brewery debut in the burbs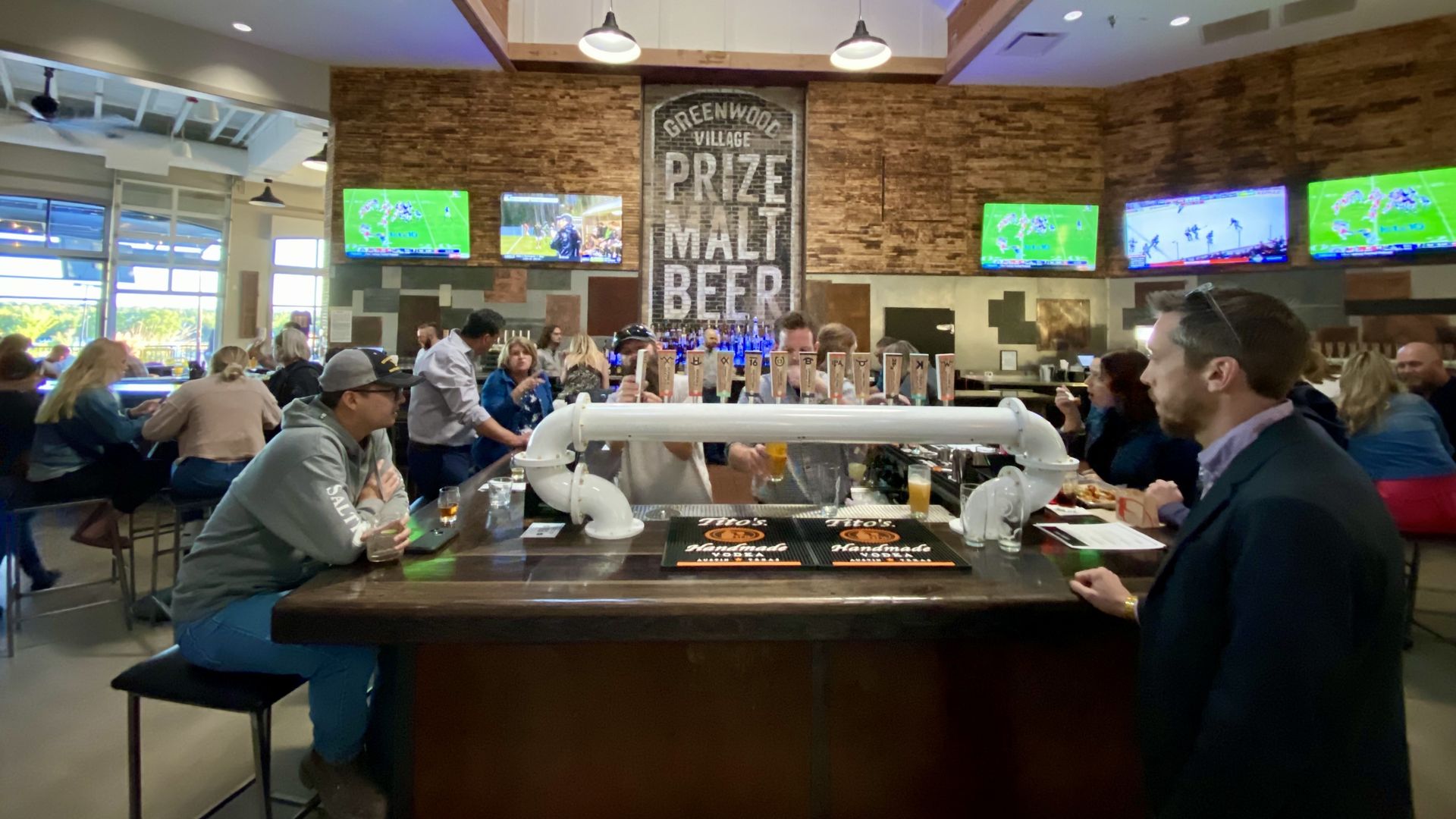 Grange Hall, a new market concept by restaurateur Troy Guard, opens today in the heart of Greenwood Village.
The 13,000-square-foot space is anchored by Little Dry Creek Brewery and features nine food stalls, a central cocktail bar and an outdoor patio with views of Pikes Peak.
Of note: The eatery houses Guard's first pizza project, Crazy Love Pizza.
Also on tap: Bubu; The Crack Shack, Eiskaffee, Honey Fish (coming soon), Rado Burgers and Uptown & Humboldt.
Alayna's thought bubble: All the hype may be around Crack Shack, a San Diego-based fried chicken joint — but don't sleep on Rado Burgers, another of Guard's home run creations.
Before we go:
🍁 John recommends this road for a peak fall colors drive this weekend.
🤤 Alayna is making this decadent spaghetti squash recipe by her favorite Colorado food blogger.
Editor's note: A graphic in yesterday's newsletter misreported the unemployment rate for men in Colorado. It is 6.1%.