Axios AM Deep Dive
November 19, 2022
Good afternoon, and welcome to our Deep Dive on elder care, led by the Axios health care team.
1 big thing: Boomers' caregiving crisis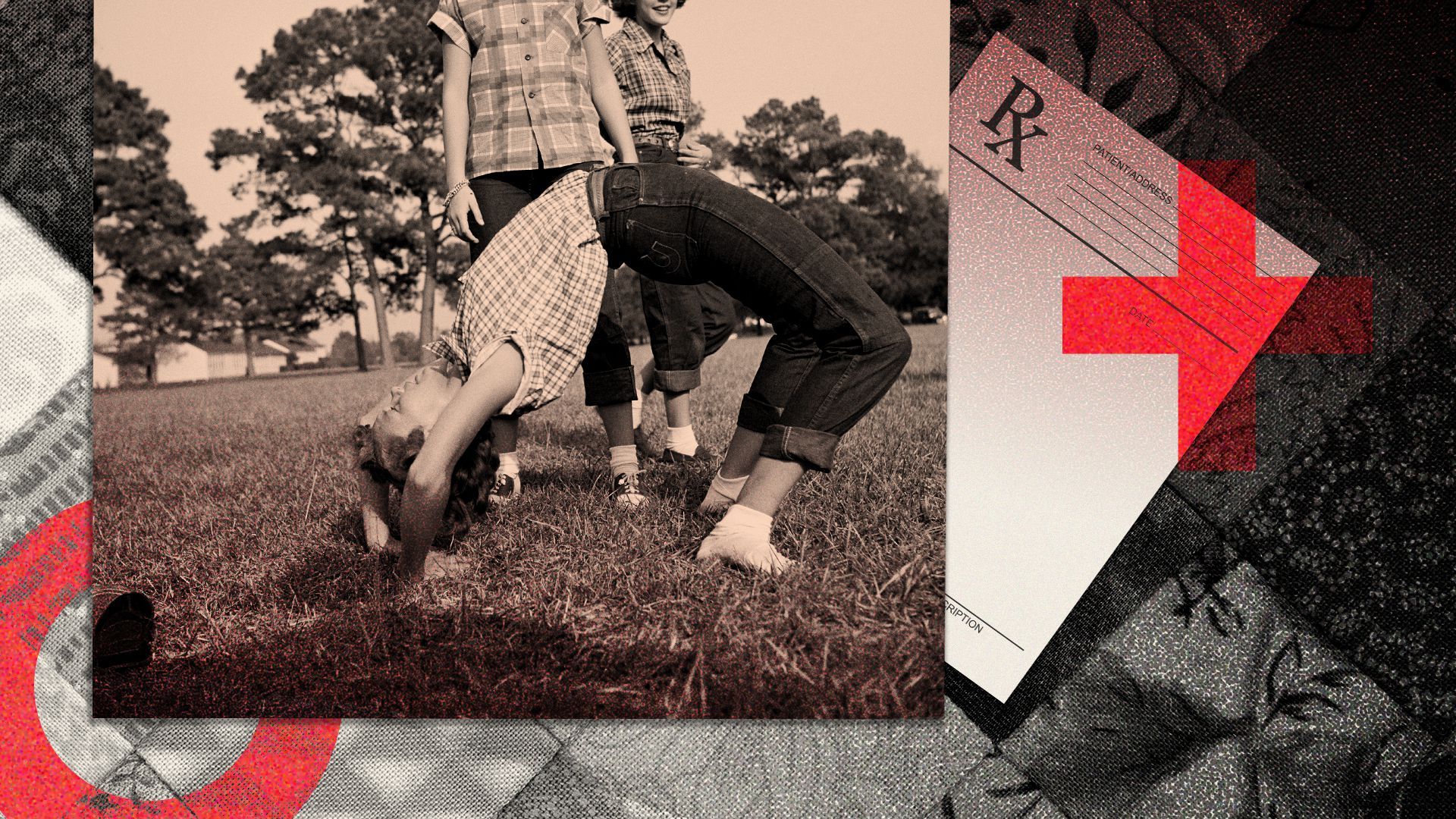 Aging baby boomers are living longer and have better financial safety nets than previous generations.
They're also more likely to be divorced, live far from their children and be living with debt and a chronic condition, Axios' Tina Reed reports.
Why it matters: The U.S. isn't well-equipped to handle the largest generation of elderly adults in human history.
The big picture: By 2030, all baby boomers — which the Census Bureau defines as those born between 1946 and 1964 — will be considered seniors.
The population of people 65 and older is expected to nearly double from 51 million people in 2017 to 95 million by 2060, per the Population Reference Bureau.
Between the lines: Changing family dynamics are leading to a growing gap in the number of family caregivers, Mark Mather, associate vice president of U.S. Programs at the Population Reference Bureau, tells Axios.
Baby boomers generally had fewer children than their parents did — and their kids are more likely to have moved too far away to help out, Mather says.
Baby boomers are also more likely to be divorced, which means they may not have a partner to care for them.
Or they may have remarried with stepchildren, who studies show are less likely to care for an aging parent than biological children, says Sarah Patterson, a sociologist at the University of Michigan who specializes in demographic shifts in life expectancy.
2. Private equity's elder care race
A financial arms race is forming in senior care as private capital pours into the reshaping of elder care, Axios' Sarah Pringle reports.
Why it matters: The perceived dangers of private equity entering senior care have largely focused on nursing homes, but the truth is, the dollars are flowing elsewhere.
Reality check: In fact, PE firms are estimated to own just 5% of U.S. nursing homes, per an industry trade group.
"Most of the innovation and new business models that have been developed have been about trying to keep people out of long-term-care facilities," says Devin O'Reilly, managing director at Bain Capital.
The capital is following that innovation.
Investors are focused on funding care delivery and technology companies that address every facet that can help people live independently and longer.
3. Sacrificing for long-term care
Long-term care will become an increasingly elusive need for aging baby boomers in the next decade, forcing some to spend down their assets in order to qualify for Medicaid, Axios' Maya Goldman reports.
Why it matters: The population of middle-class seniors in America will increase 89% to 16 million by 2033, according to data from NORC at the University of Chicago.
Most will have chronic conditions and mobility difficulties, and nearly 75% won't be able to afford assisted living without selling their homes, the NORC data shows.
Medicare doesn't pay for long-term care services, and just 7.5 million Americans had separate long-term care insurance as of Jan. 1, 2020.
The big picture: Seniors with incomes too high to qualify for Medicaid are caught in a bind — having to either pay out of pocket for extended care, or impoverish themselves in order to qualify for the safety net program.
4. Understanding aging Latinos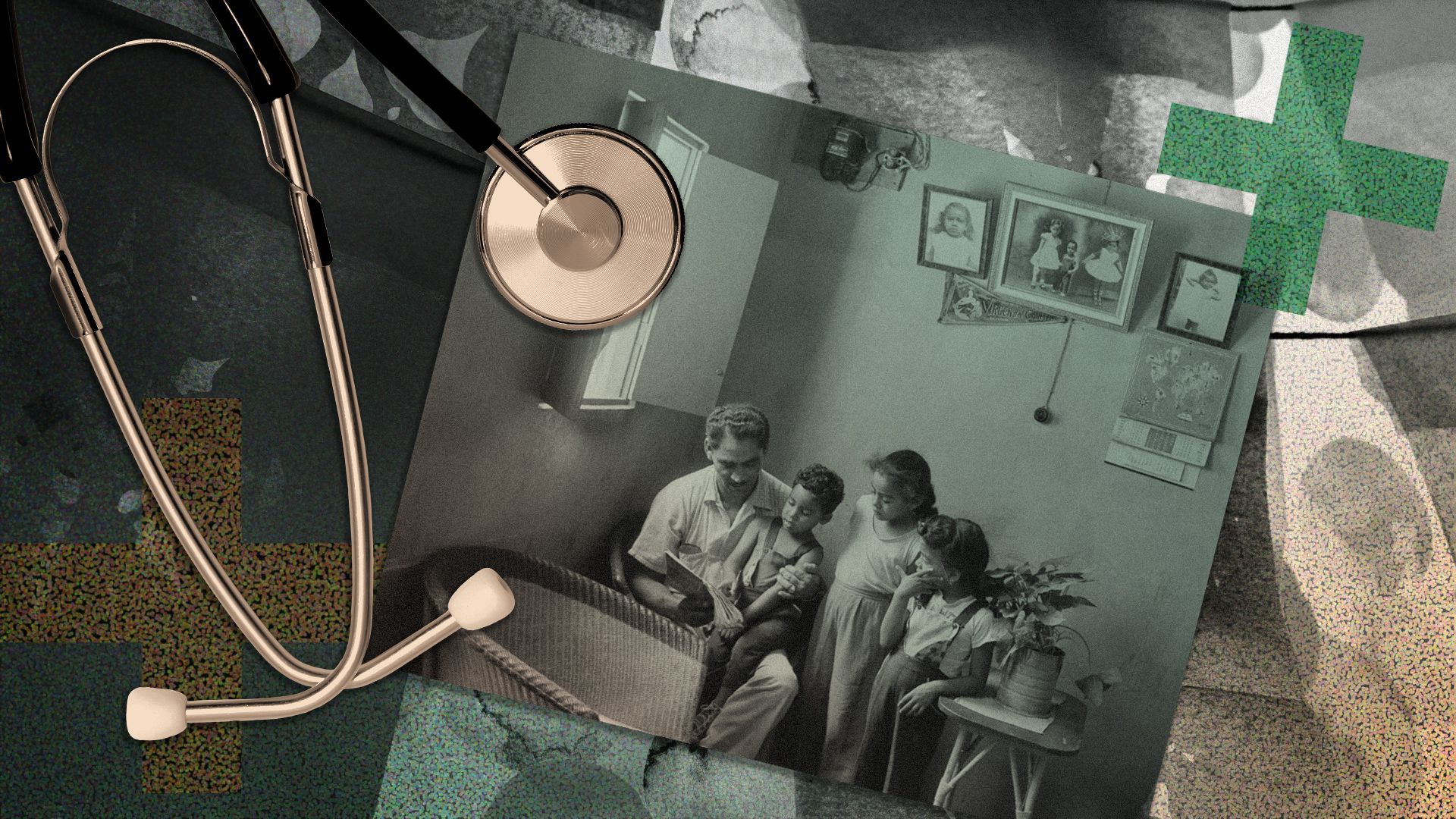 Older Latinos — especially those who are noncitizens or live in poverty — are often kept from the health care resources advertised to help Americans age comfortably, researchers and advocates tell Axios' Sabrina Moreno.
That's partly because of financial and language barriers, and because they're so much more likely to be uninsured.
But there's also a cultural responsibility families feel to handle the caregiving themselves, which can mean avoiding the programs that could help them — or not knowing they exist.
Between the lines: High uninsured rates, immigration status, language obstacles and health care costs are part of what's complicating the problem, says Yarissa Reyes, who heads Latino outreach for the Alzheimer's Association.
Then there's cultural stigma. Reyes tells Axios that can result in Latinos keeping the caregiving within the family instead of asking for help — even as Latinos are projected to have the steepest increase in Alzheimer's disease in the next 40 years.
"It's almost a badge of honor to say, 'I'm taking care of abuelita' or mom or papi or whoever it is," Reyes says. "But you have to understand the toll that it's going to take on the family."
5. Roller coaster for Alzheimer's treatment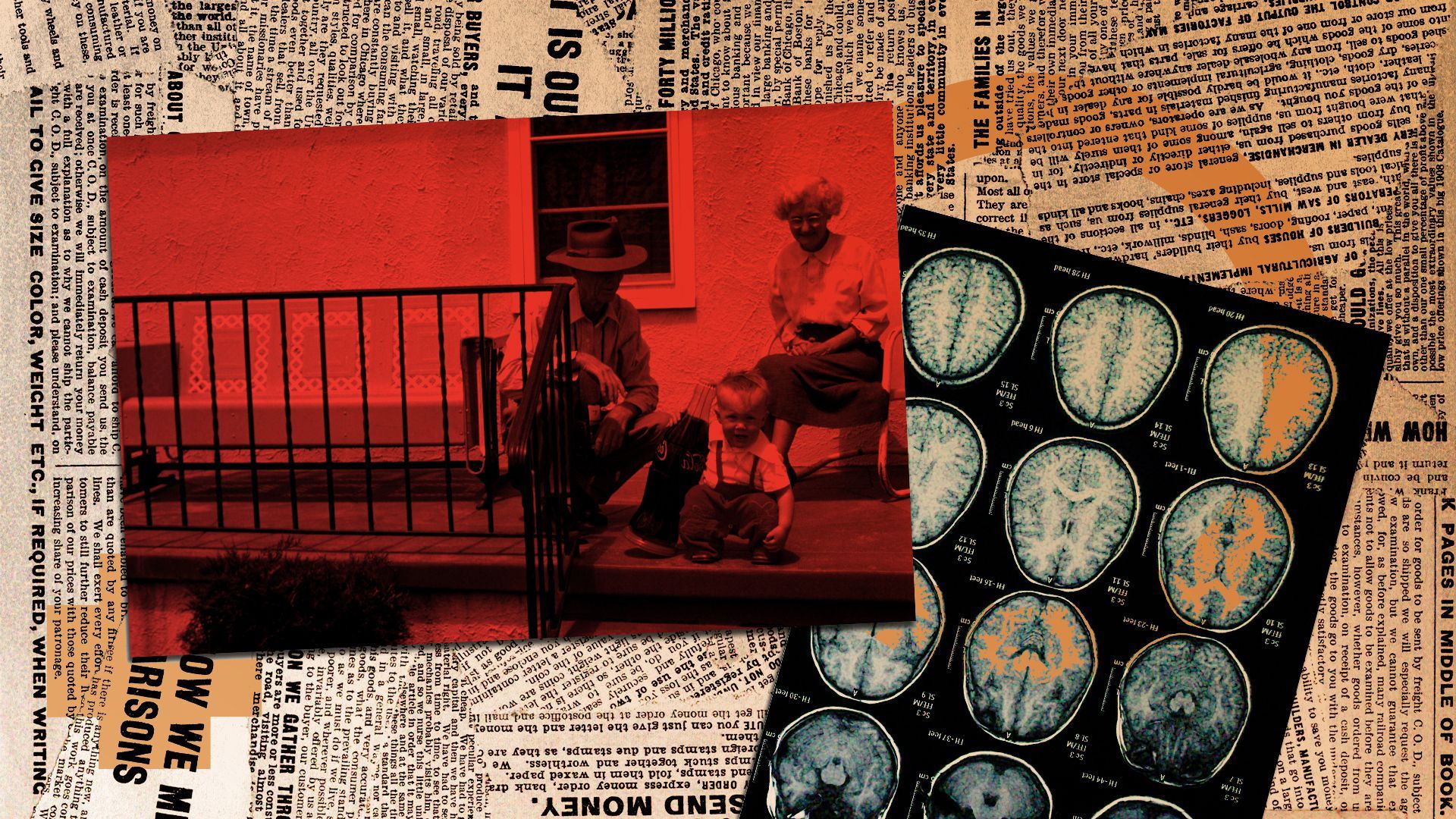 More than a year after one of the most controversial drug approvals in FDA history, seniors and their loved ones may be on the cusp of having a new drug on the market that slows the progression of Alzheimer's disease, Axios' Caitlin Owens reports.
Why it matters: Seniors desperate for relief from the debilitating disease were the real losers in the debacle over Biogen's Alzheimer's drug — which was approved through a fast-tracked process over the objection of prominent scientists.
Now, many — including scientists — are placing more faith in a drug from Eisai and Biogen, though experts warn it's important to keep pursuing a broad array of treatment approaches.
Of the billions of dollars spent on Alzheimer's treatment research, the largest focus has been on targeting brain amyloid plaques under the theory that they're major contributors to the disease.
Reality check: Skepticism over anti-amyloid therapies still lingers after last year's approval of Biogen's drug Aduhelm, which also targets amyloid plaques but was highly criticized as having poorly executed clinical trials.
Plus, Roche-owned company Genentech announced on Monday disappointing results from the trials of gantenerumab — another anti-amyloid drug — which the company said did not slow cognitive decline enough to be statistically significant.
6. Dignified death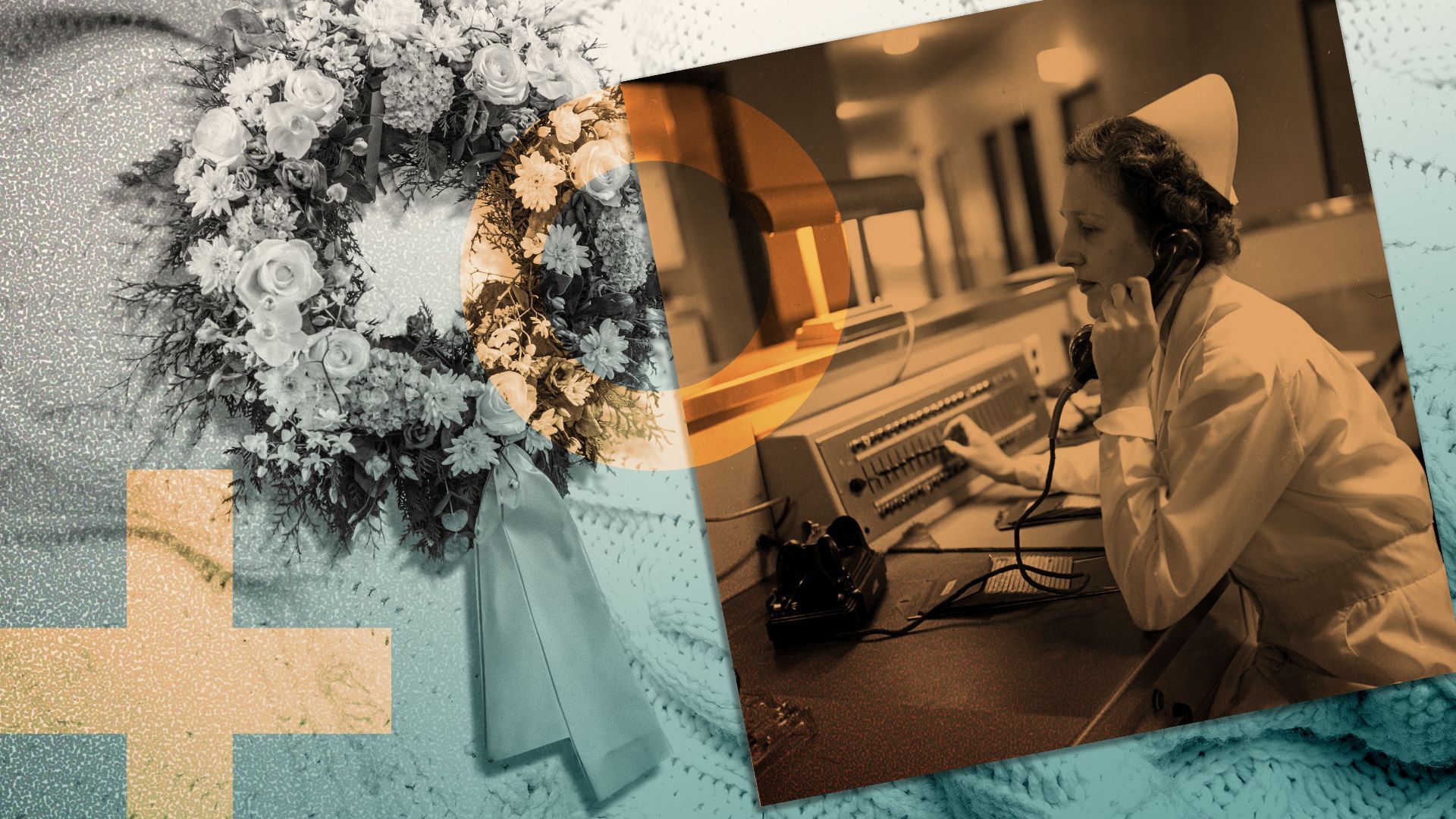 After being blindsided by her father's laborious death, marketing executive Jessica McGlory started Guaranteed, a company that aims to give families a better way to care for loved ones in their last days, Axios' Erin Brodwin reports.
Why it matters: A recent report from watchdog group Private Equity Stakeholder Project suggested that for-profit hospice agencies have been tied to lower standards of care, fewer patient visits and higher rates of hospitalization than their nonprofit counterparts.
The backstory: The idea for Guaranteed came to McGlory while she was caring for her father in hospice in 2019.
Stumped by the source of her father's severe pain and unable to get the attention of a nurse, she video-called a certified nurse assistant friend who was able to help.
"Without that, we would have been out of luck and he would have continued to cry out in pain," McGlory says.
This Deep Dive was edited by David Nather, Adriel Bettelheim, George Moriarty and Laurin-Whitney Gottbrath, and copy edited by Katie Lewis.