Axios AM Deep Dive
November 07, 2020
⚡ For the history books: AP-US-APNewsAlert Nov 07, 2020 11:26AM (GMT 16:26) — 10 words WASHINGTON (AP) — Joe Biden elected president of the United States.
Good afternoon and welcome to a special Axios AM Deep Dive, where our subject-matter experts brief you on Joe Biden's Washington.
We're sending this edition to all Axios subscribers, not just AM readers. So if you're new, I'd love your feedback. Just hit reply, or email me at

[email protected]

.
🎧Listen to a special edition of the "Axios Today" podcast on what to expect now that Biden has won.
Today's Smart Brevity™ count: 1,488 words, a 5½-minute read.
1 big thing: Biden's to-do list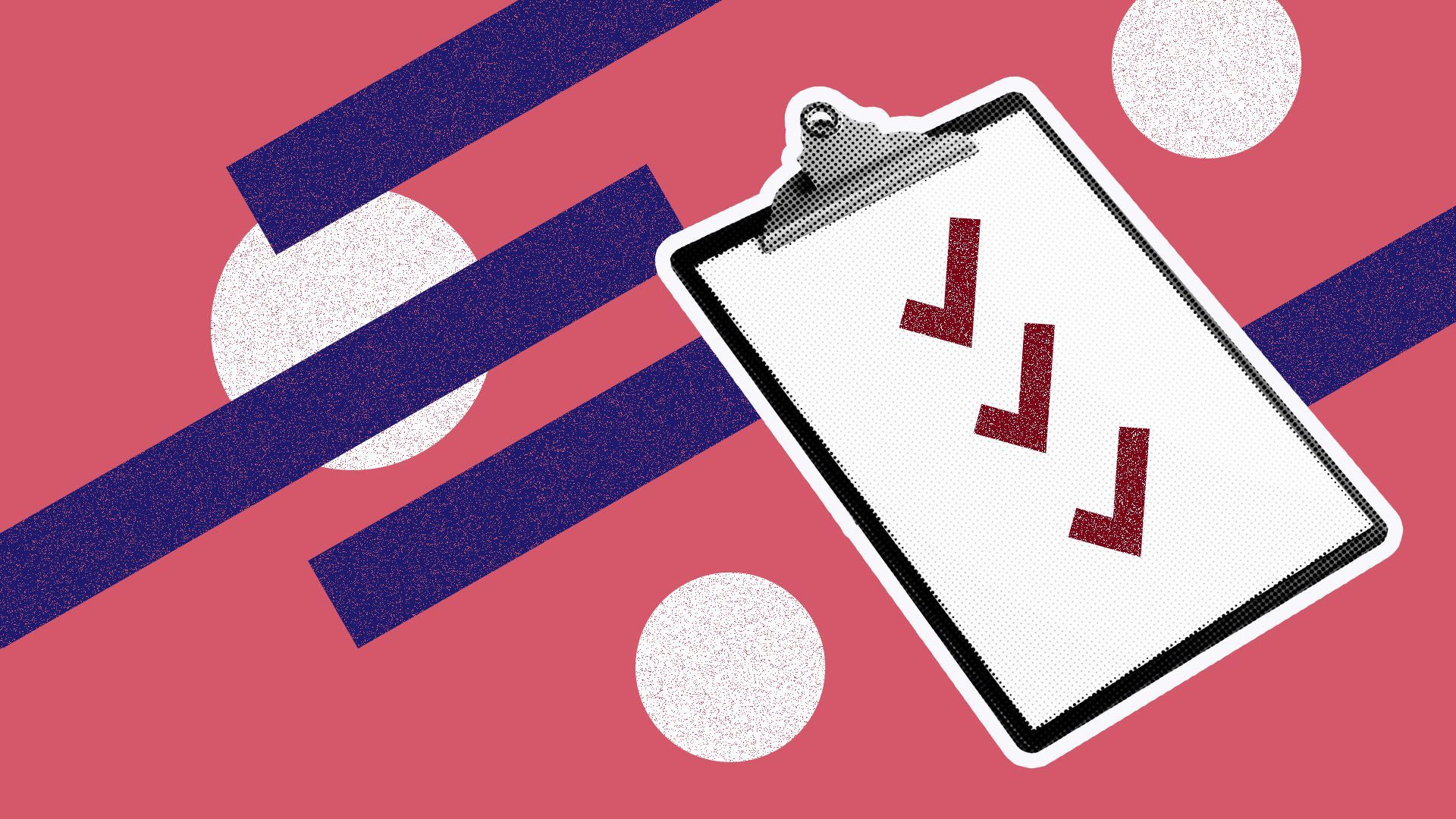 The big task for the incoming Biden administration is reconfiguring, revising and rethinking what's possible in light of divided government, Hans Nichols reports.
The new Senate reality forces Biden officially to the center. It validates the incoming administration's view that the country isn't that progressive, while giving them some political cover to cut deals. 
Why it matters: Look for more emphasis on the administrative side, such as rule-making and executive orders. While President-elect Biden might have some faith in cutting deals with Senate Republicans, his staff has far less. 
This all unfolds of course amid a pandemic, as more than 100,000 COVID-19 cases are being reported each day.
Biden will announce a pandemic task force on Monday, ahead of any other Cabinet or senior staff appointments.
Aides say that longer term, a Biden administration will re-engage with the World Health Organization and work on global and domestic vaccine distribution — while developing federal standards on mask protocols and pushing for a relief package for hospitals and state and local governments.
Other top priorities:
Spending: Work on an economic relief bill will start before inauguration with a possible package in the lame-duck Congress. Beyond that, the Biden team is debating whether to make one big ask to Congress or push for a series of incremental packages. A lot depends on the final Senate makeup, as well as the severity of the pandemic.
Taxes: Biden had pledged to push for a corporate tax increase and higher taxes on the wealthy, but don't expect tax legislation to be on the spring agenda.
Immigration: Roll back all of President Trump's executive orders and implement new ones. Democrats point out that Trump did 24 orders in his first 100 days; Biden will do more. Later in the year, he'll look at legislation on Dreamers.
Climate: Rejoin the Paris Agreement on Day One, but any legislative action gets very hard. The administration will have to decide whether to seek trillions to invest in the green economy or push for a price on carbon. It's unclear if there's an appetite for either.
Iran: Send an immediate signal to Europeans and Tehran about rejoining the nuclear deal and a possible offer of humanitarian assistance to Iran to signal good intent.
Europe: Send a message that allies matter, and call every leader with the message, "We're back." Plan a big presence at the Munich Security Conference, even if it's virtual.
Russia: Immediately start negotiating a START II extension, which expires Feb. 5. Punish Putin if election meddling is found. 
China: Keep some Trump tariffs in place and take a look at agricultural purchases. Tariffs may be lifted, but only in exchange for something in return from the Chinese.
2. Reality check: The pandemic rages
3. Health care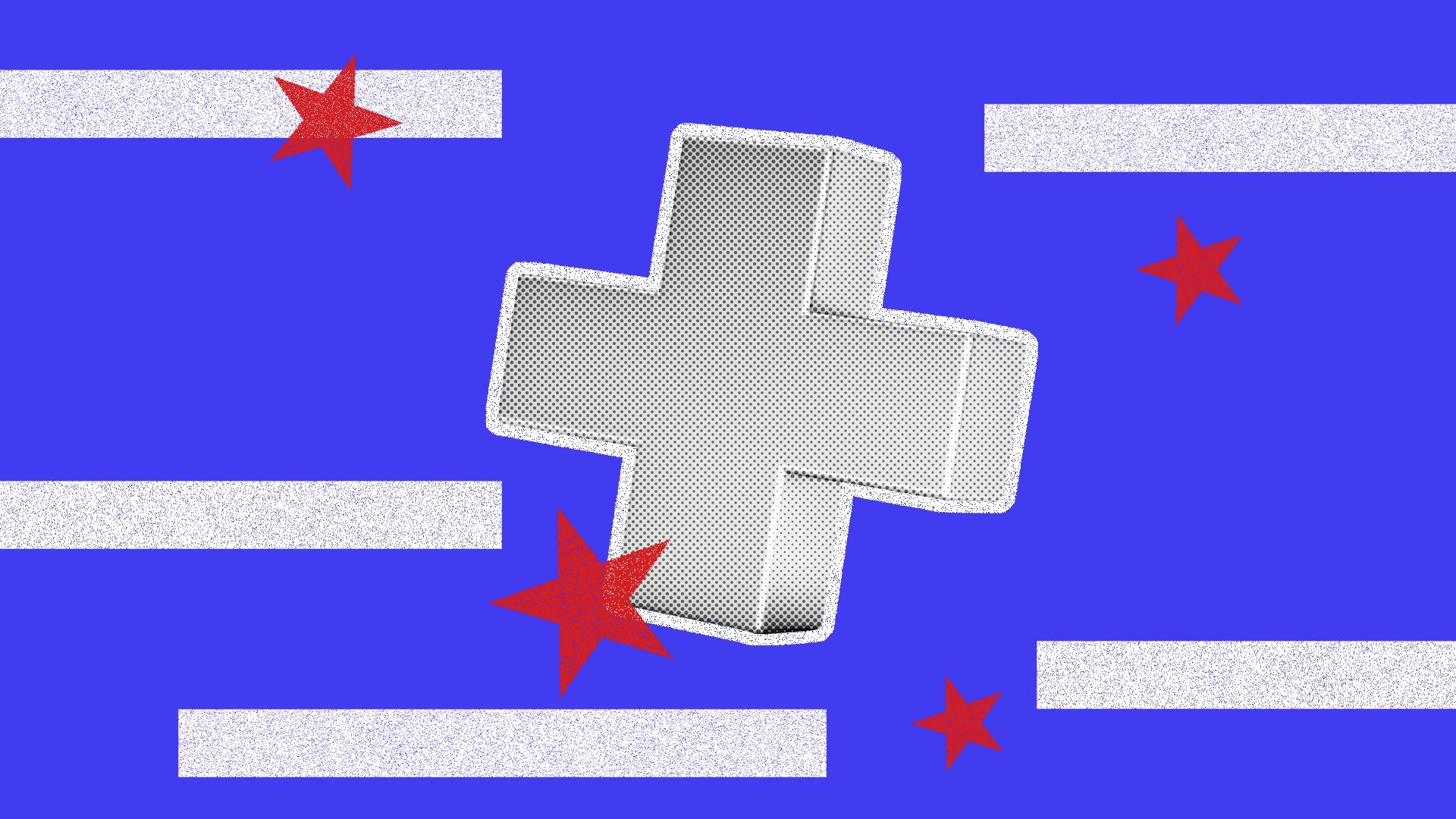 A Biden presidency and a closely divided Senate means that nothing big is likely to happen in health care for at least the next two years, Caitlin Owens writes.
For all the time Democrats spent debating Medicare for All, competing public insurance options and sweeping federal controls over drug prices, the near-term future for health policy will likely be about gridlock and incrementalism.
Biden ran as a moderate in the Democratic primary field, but the policies he's endorsed — like a public option, lowering the Medicare eligibility age and expanding Affordable Care Act subsidies — would be non-starters in a Republican-controlled Senate and incredibly hard to pass even if Democrats eke out a majority.
The catch: A Supreme Court ruling invalidating all or much of the ACA could force Congress to act on big-ticket items like restoring protections for people with pre-existing conditions.
4. Climate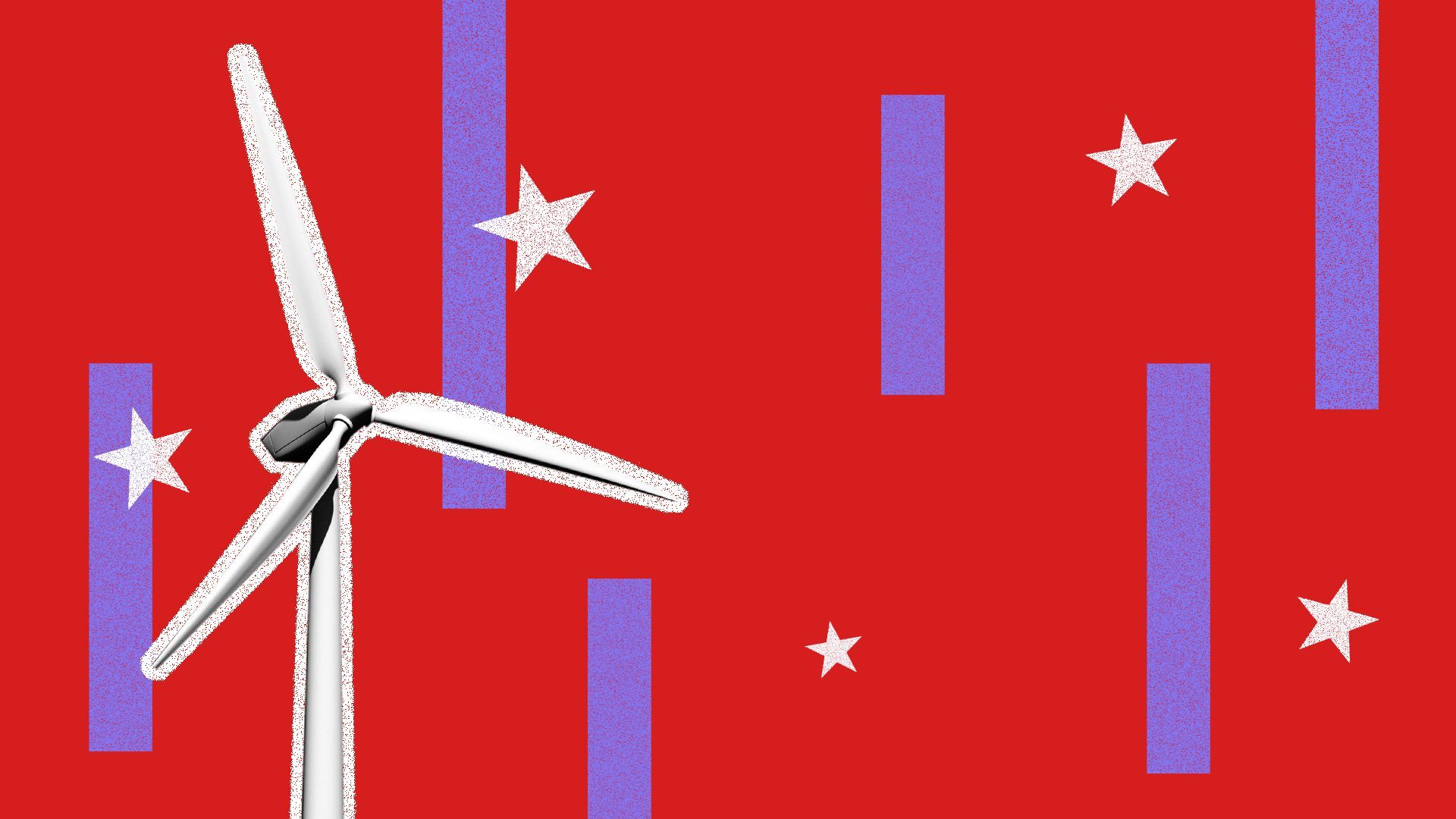 Biden has said he would immediately rejoin the Paris climate agreement, but that's the easy part. Ultimately meeting his ambitions for the U.S. on the world stage would be much trickier, Ben Geman writes.
Where it stands: Biden's domestic climate agenda will almost certainly be limited — at least for the foreseeable future — to what he can pursue using executive powers, Amy Harder writes.
The centerpieces of his climate plan — securing $2 trillion in spending over four years and making the electricity grid carbon-free in 15 years — are unlikely to materialize without Democratic control of the Senate.
Removing longstanding tax breaks the oil industry receives also seems unlikely, though bipartisan support could emerge for more clean-energy spending and tax incentives.
Biden would lean heavily on executive powers — much like the Obama administration — to implement at least parts of his climate agenda. He has vowed to ban new leases for oil and gas drilling on federal lands and in federal waters.
Go deeper: Amy's full story on the Biden climate agenda.
Subscribe to Ben's energy newsletter Axios Generate and Amy's energy column Harder Line.
Bonus: Pics du jour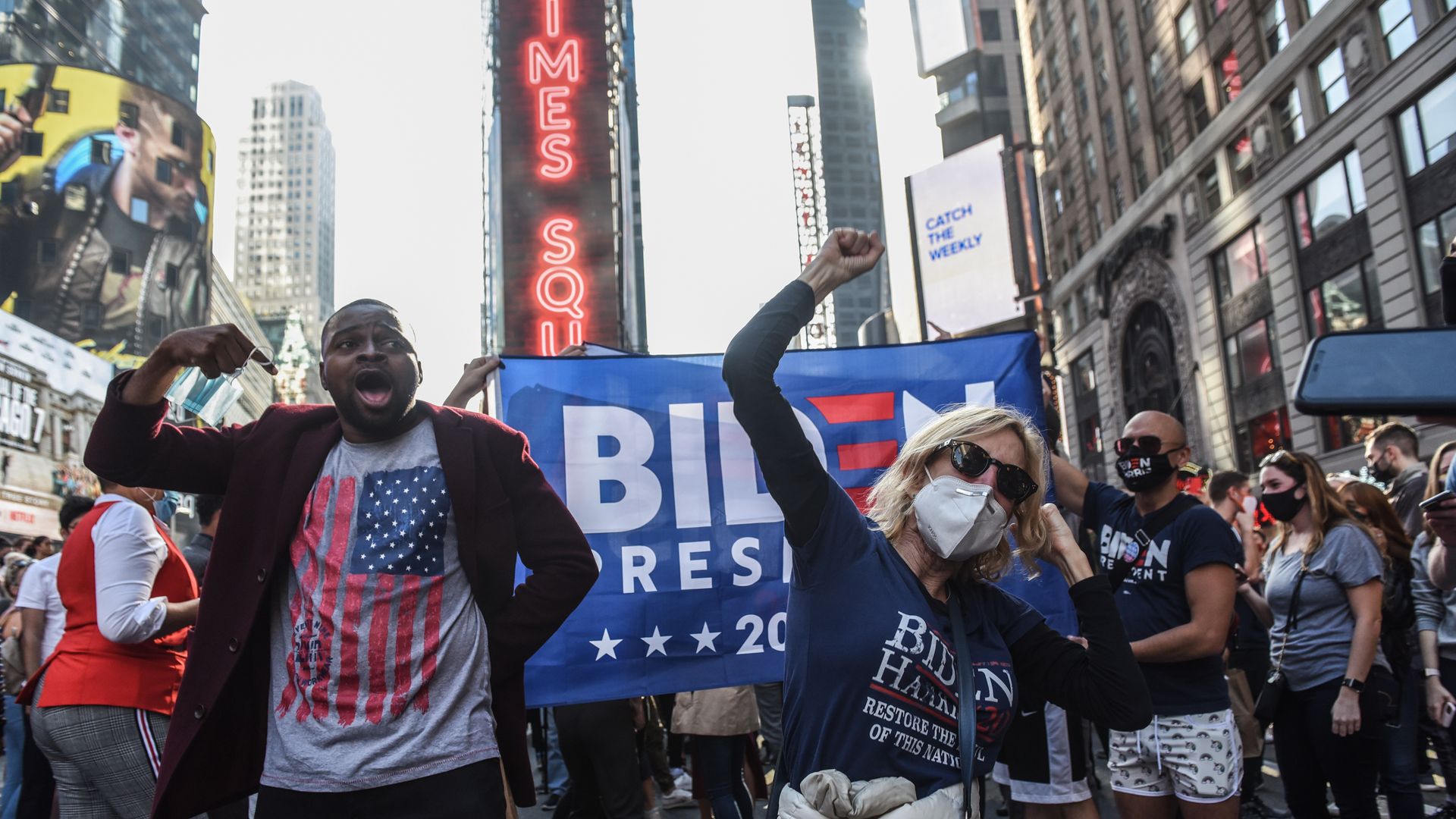 Above: People celebrate in the streets in Times Square.
Below: Crowds gather outside the White House.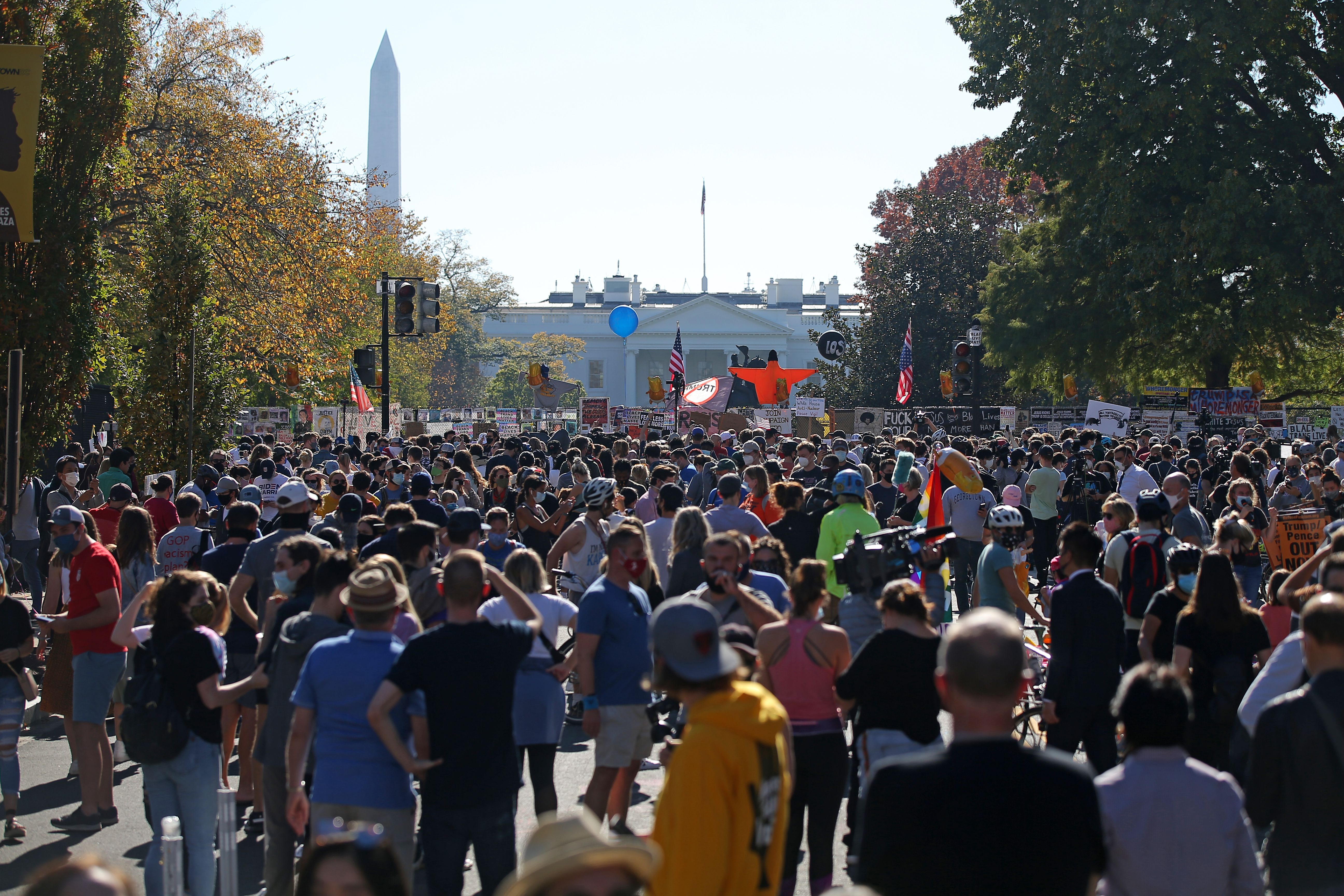 5. Big tech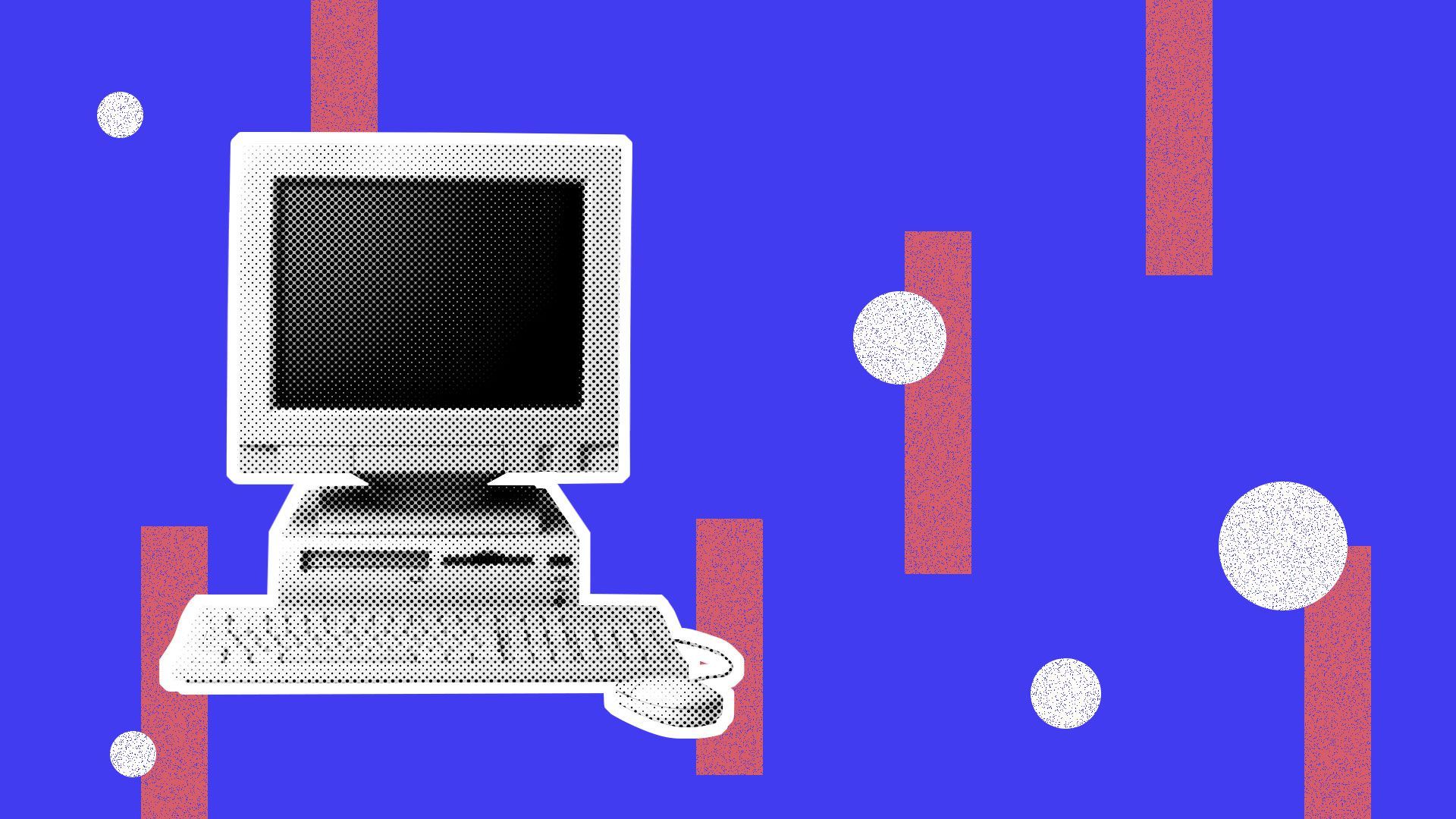 A Biden presidency will put the tech industry on more stable ground than it's had with President Trump. Although Biden is unlikely to rein in those Democrats who are itching to regulate the big platforms, he'll almost certainly have other, bigger priorities, Kyle Daly writes.
Democrats familiar with the Biden campaign's work on tech made these predictions...
Any early tech policy initiatives will be wrapped up in crisis response, such as an early push to close the "digital divide" — a lifeline for the shelter-in-place era.
Don't expect an aggressive tech policy agenda from Biden's constellation of mostly Obama administration tech policy veterans. But Biden will inherit the Trump Justice Department's antitrust lawsuit against Google, and even mainstream Democrats now agree there are competition problems at the top of Silicon Valley. Expect that case to live on, along with broader antitrust scrutiny of Big Tech.
Once in office, Biden would take cues from the party, especially on ending online platforms' immunity from liability over material their users post. While there's bipartisan interest in revisiting the issue, changing the law requires an act of Congress.
One person to watch: Mignon Clyburn, an Obama appointee to the Federal Communications Commission who left the agency in 2018. She has a strong relationship with many in the Biden campaign orbit and is favored to be his FCC chair unless she turns it down.
The bottom line: The tech industry can probably breathe a sigh of relief during Biden's first 100 days. But the industry will still face an administration shaped by a Democratic establishment that's increasingly hostile toward Big Tech.
Our thought bubble from Scott Rosenberg: Aggravated red state/blue state grievances could usher in an open-ended era of partisan trench warfare online — but a split Congress shrinks the likelihood of new laws reining in tech's power.
6. The economy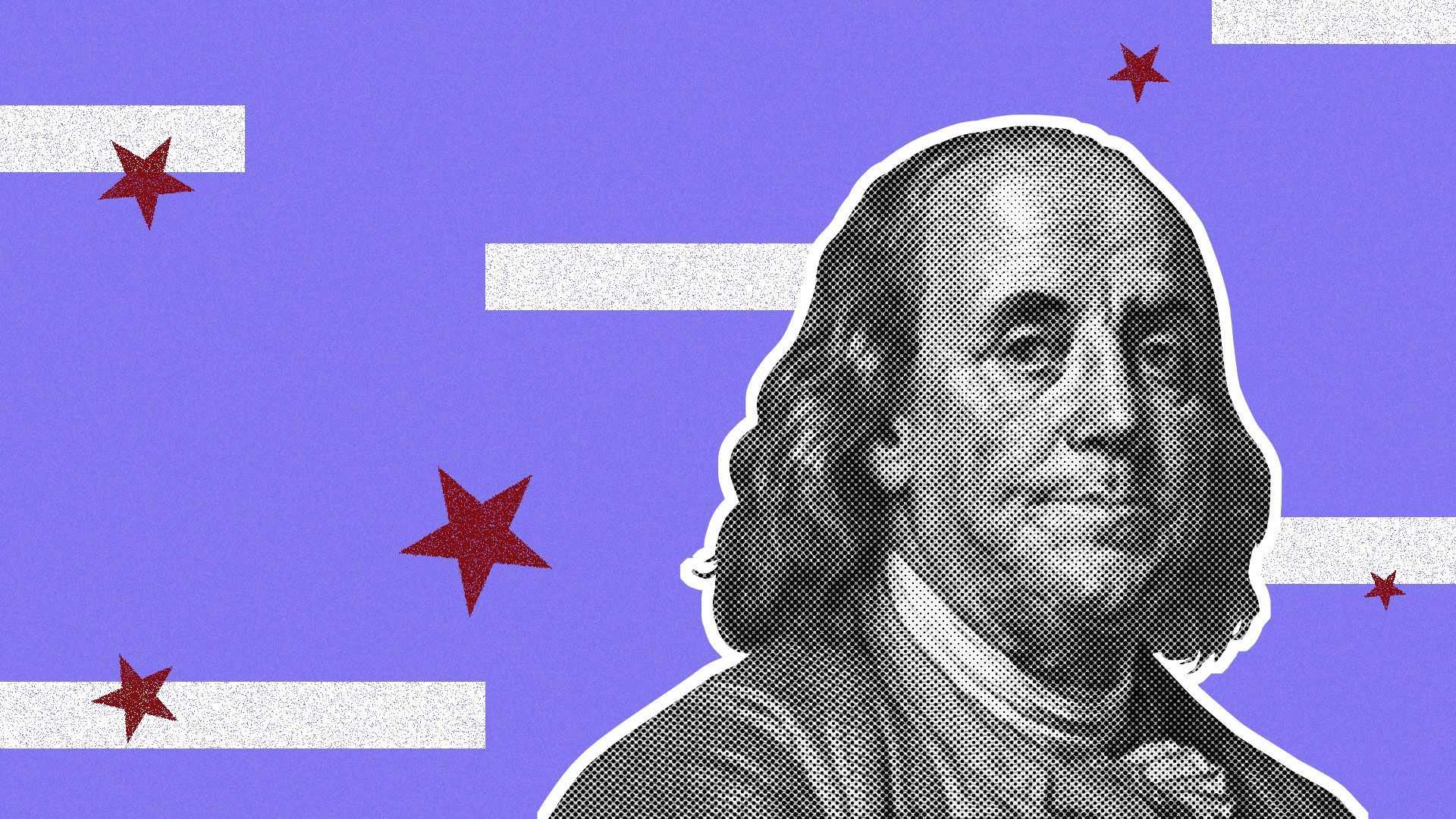 Economically, the outcome of the election could not be worse, Felix Salmon writes.
Gridlock is being cheered by financial markets wary of political overreach, but stocks are not the economy. In the depths of a global pandemic, fiscal boldness is exactly what's needed for the economy as a whole.
Why it matters: The first wave of coronavirus in the U.S. was met with massive fiscal stimulus; the current wave won't be. Layoffs at state and local governments are just beginning, and many service industries will convert furloughs to layoffs if the pandemic continues to rage. That's enough to create a so-called double-dip recession.
"A second dip is very likely in the absence of some major stimulus from Washington," Center for Economic Policy Research chief economist Dean Baker tells Axios.
Bonus: Biden's plans to raise taxes on the wealthy and lower the amounts people can give tax-free to their spouses and heirs are unlikely to survive a Republican Senate.
7. Latest results
8. America and the world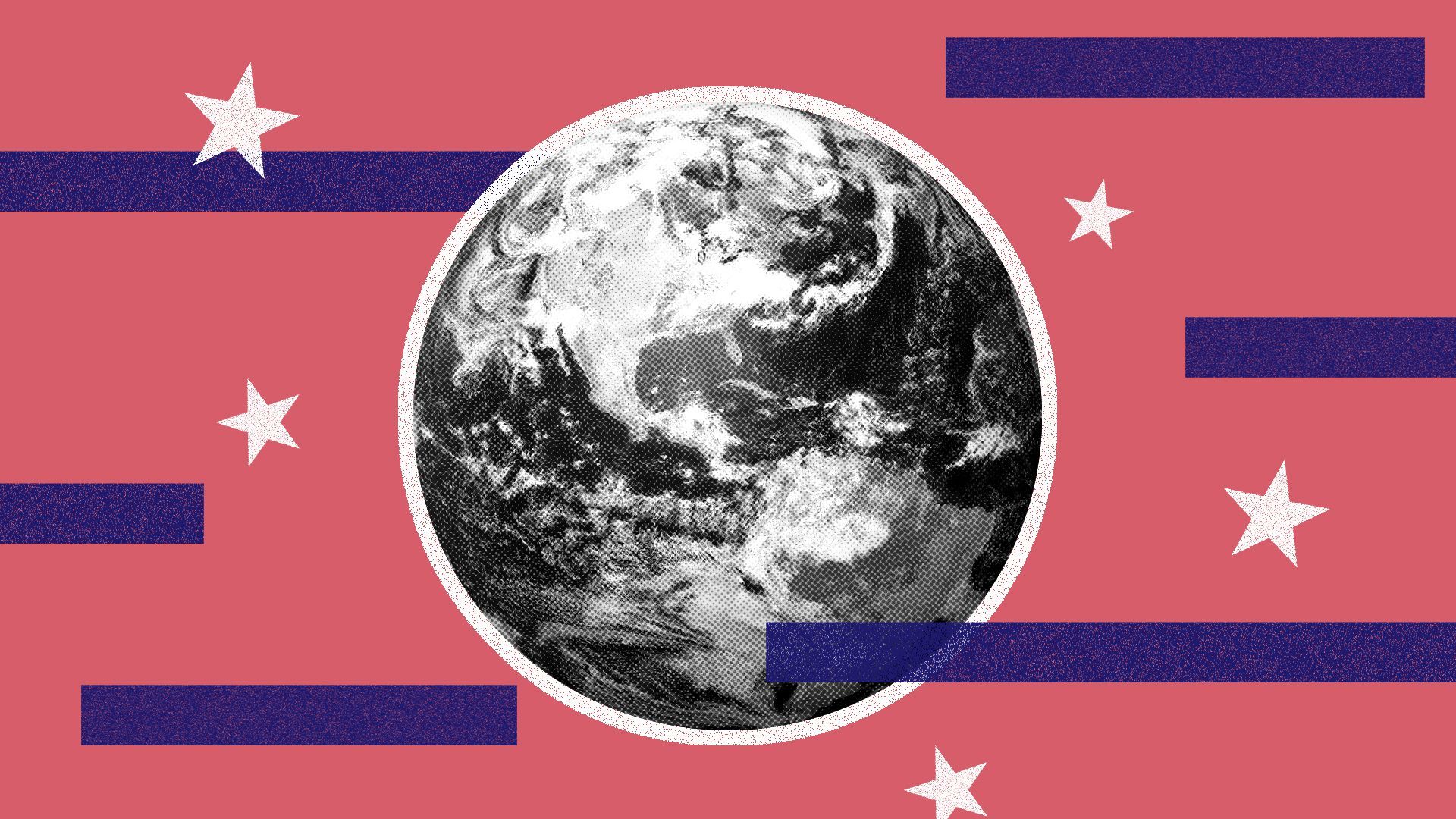 Biden's message to the world is that "America is back" — or will be, once he enters the White House, David Lawler writes.
As Biden's top foreign policy adviser Tony Blinken put it before the election: "the world just doesn't organize itself," and America remains the country best positioned to do the organizing. With a Biden victory "a lot of people will see the last four years as an aberration," Blinken said.
Biden's primary foreign policy focus is on reviving America's alliances and recommitting to multilateral deals and institutions like the World Health Organization and the Paris accord.
Expect him to move quickly to extend the New START arms control treaty and attempt to salvage the Iran nuclear deal.
Biden has waxed and waned on military intervention over a long career, but he believes America needs to play a larger and far less transactional role internationally than it has under Trump.
Despite pressure from the left, he made clear that he won't immediately pull up stakes from Afghanistan, slash the Pentagon budget or suspend drone strikes.
That has generated some skepticism among progressives. "Biden is on the conservative side of where the party is," said Matt Duss, foreign policy adviser to Sen. Bernie Sanders. 
9. 1 fun thing to go: Return of the First Dog(s)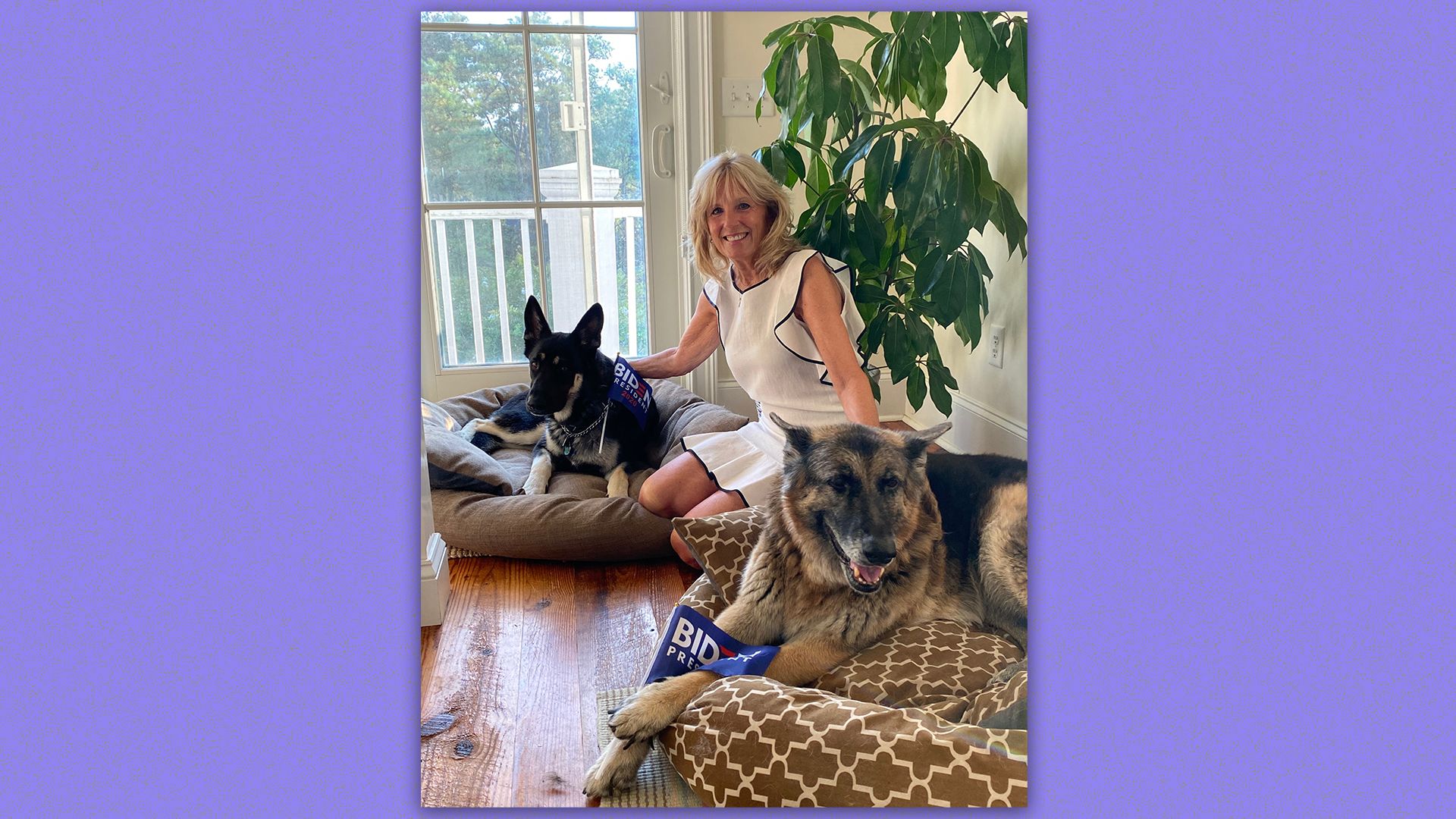 Donald Trump was the first president in more than a century to not have pets. President-elect Biden will be resuming the tradition when he brings his dogs to the White House, Alexi McCammond reports from Wilmington, Del.
The Bidens have two dogs, both German Shepherds, named Major and Champ.