Axios AM Deep Dive
April 04, 2020
Good afternoon, and welcome to our Deep Dive into the pandemic and the ways it's reshaping American life. I hope you and your loved ones are healthy and safe.
To have all the health care news that matters delivered to your inbox every morning, be sure to subscribe to Vitals, Axios' health care newsletter.
Today's Smart Brevity™ count: 1,376 words, a 5-minute read.
1 big thing: Coronavirus hits people of color harder...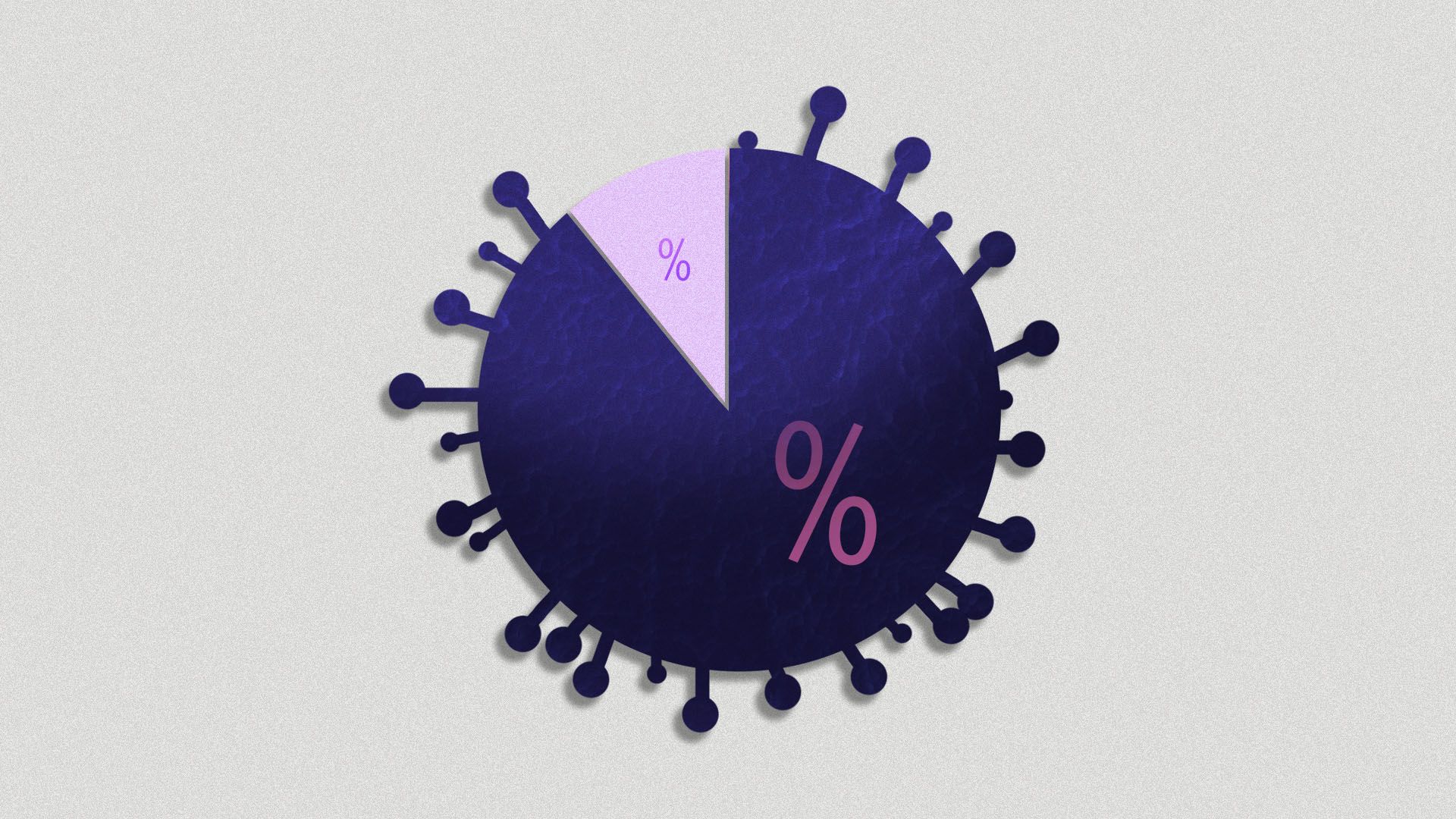 Communities of color and low-income families are bearing the brunt of the coronavirus, Axios' Sam Baker and Alison Snyder report.
Why it matters: The virus itself doesn't discriminate. But it's beginning to reflect the racial and socioeconomic disparities of the cities where it's spreading and the health care system that's struggling to contain it.
The big picture: There's no nationwide data on the demographics of coronavirus cases or deaths. But preliminary data from several large metro areas seem pretty clear.
What they're saying: "It puzzles me that none of our responses at the federal or state level has talked about race," said Lehigh University's Sirry Alang, who studies health disparities and inequities.
"There's been no focus on the ways in which our policy decisions might have unintended consequences for these populations."
Between the lines: This apparent inequity in coronavirus cases reflects a slew of other, pre-existing disparities.
African Americans are more likely to have several underlying health conditions, including heart disease, diabetes, hypertension and some cancers that can make COVID-19 infections more severe.
Lower-income areas — which tend to have larger nonwhite populations — have less access to health care services.
Substandard housing, multiple families living together, and homelessness all facilitate the virus' spread.
... and its economic impact is unequal, too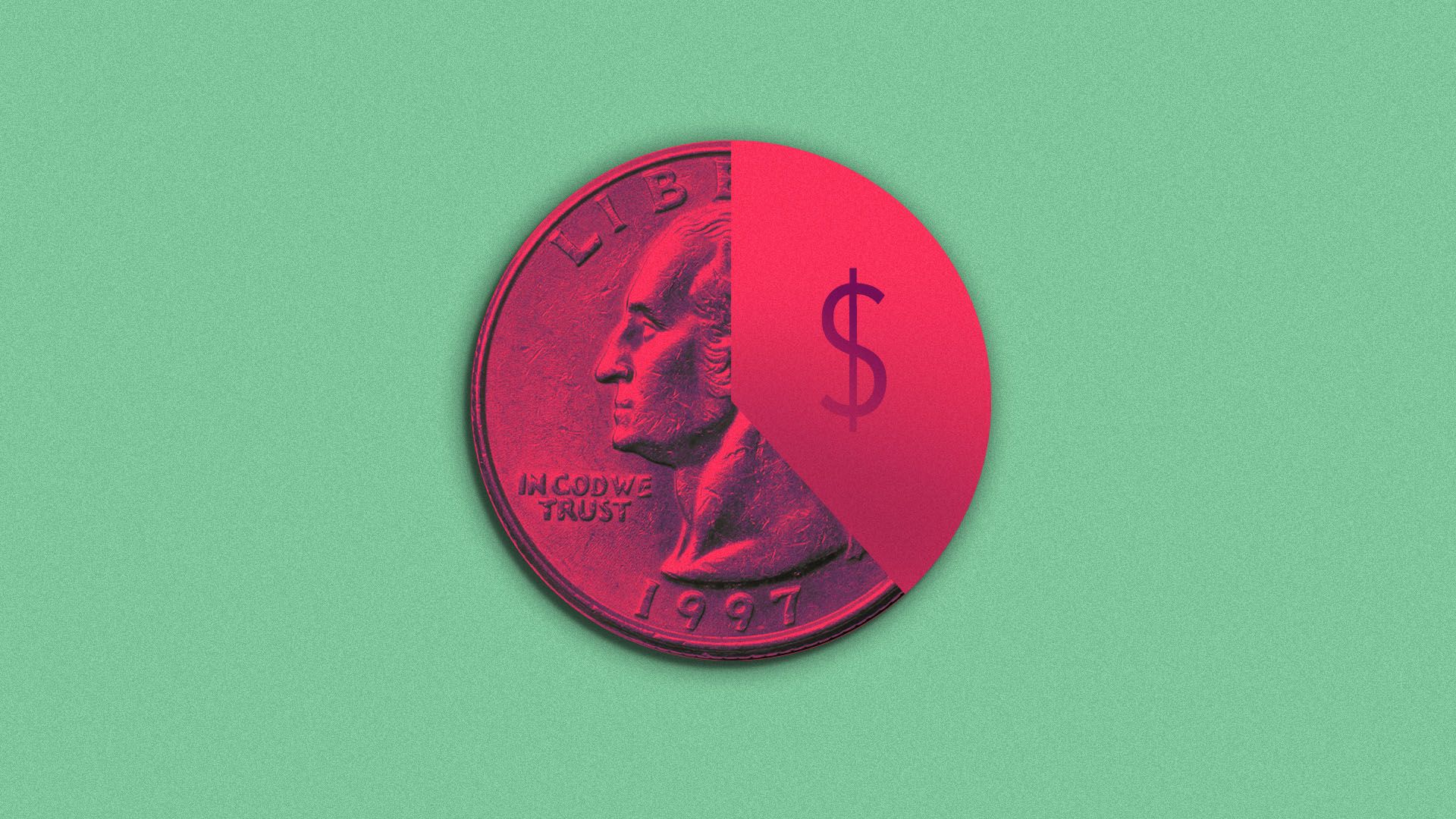 The spillover effects of the coronavirus economy are also disproportionately hard for people who are not already at the top of the socioeconomic ladder.
Layoffs have already hit the service industries particularly hard.
Working from home is difficult if you have kids at home, and harder if you're a single parent. It's impossible — and also a health risk — if you have to keep going to work. And that's assuming you don't get laid off.
Immigrants are a disproportionate share of the workers on the front lines of the coronavirus fight, Axios' Stef Kight reports.
Of the roughly 10 million people who filed unemployment claims in just a two-week span, an estimated 3.5 million also lost their health insurance — the worst possible time to lose both income and health coverage.
Of the remaining two-thirds, some probably had other sources of coverage, but many likely didn't have health insurance at all — low-wage jobs are less likely to offer it.
One helpful thing: The Trump administration announced on Friday that the federal government will pay for coronavirus treatment for the uninsured.
That won't help you if you get sick with any other condition, but it'll still be valuable peace of mind and a financial safety net.
The bottom line: "It's a precarious time for people who are already vulnerable," Alang said.
2. Q&A: Pets, moving and personal health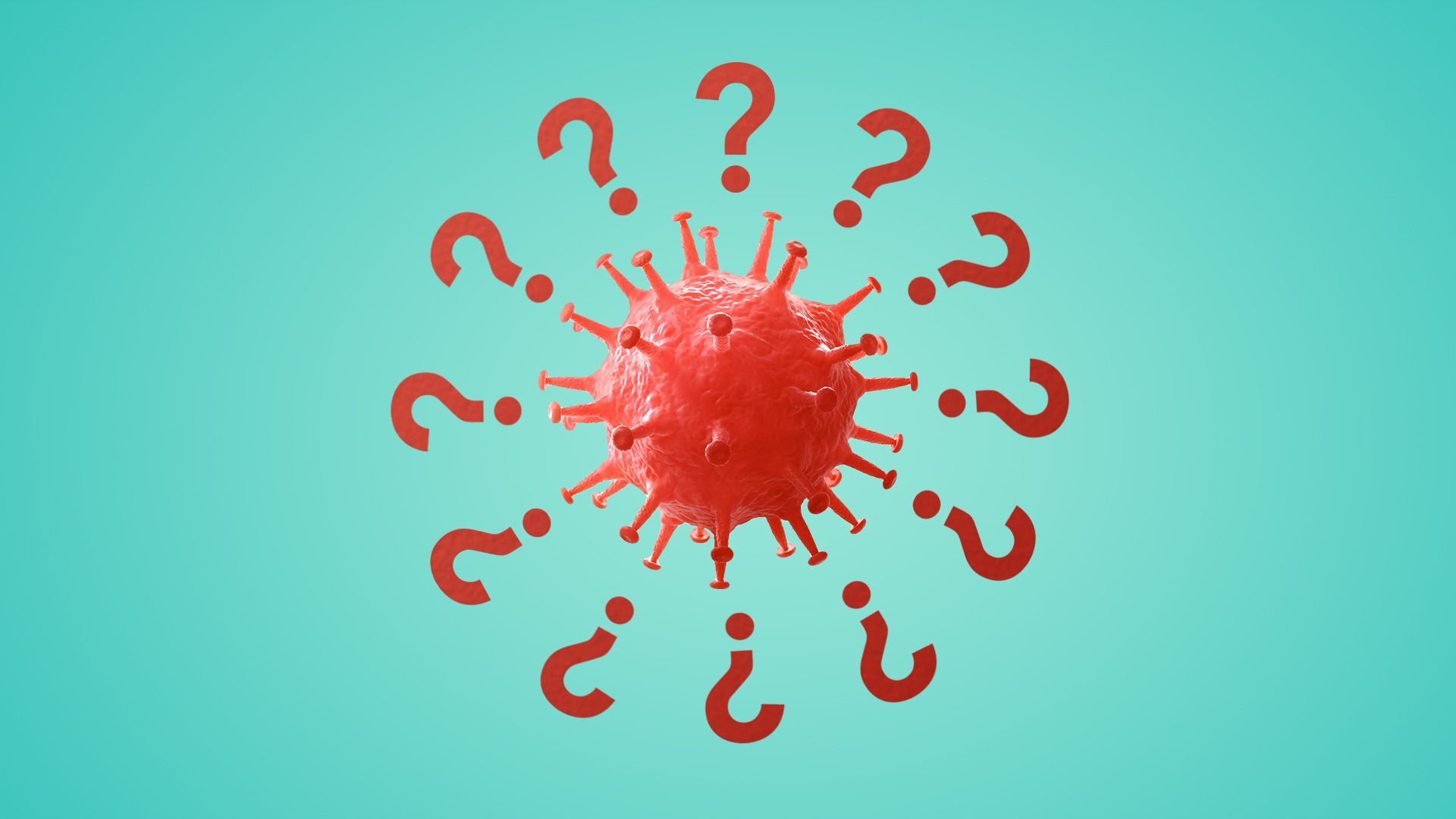 Axios' Rashaan Ayesh is answering readers' questions about the coronavirus. Drop us a line at [email protected] and check back here next Saturday.
Q: What's the best way to prepare for possibly becoming infected or to alleviate symptoms?
Reach out to your primary caregiver or a medical professional.
Q: I'm moving this month. How should I prepare?
The American Moving and Storage Association recommends postponing your move if possible if you have a compromised immune system or are over 60.
If you do move, it recommends buying new boxes and tape, stocking your new place with enough food to last a couple of weeks, and providing movers with a space to clean their hands.
Many movers can offer a virtual estimate to minimize home entry.
Q: Can I catch coronavirus from my pet?
This is highly unlikely. In some rare cases, pets may have contracted the virus, but experts don't believe they can pass it to humans.
Q: Am I immune from the coronavirus after I recover from it?
Researchers do not know whether an individual can become reinfected after recovering.
Tests to detect antibodies that may confer immunity are in development.
3. A breath of fresh air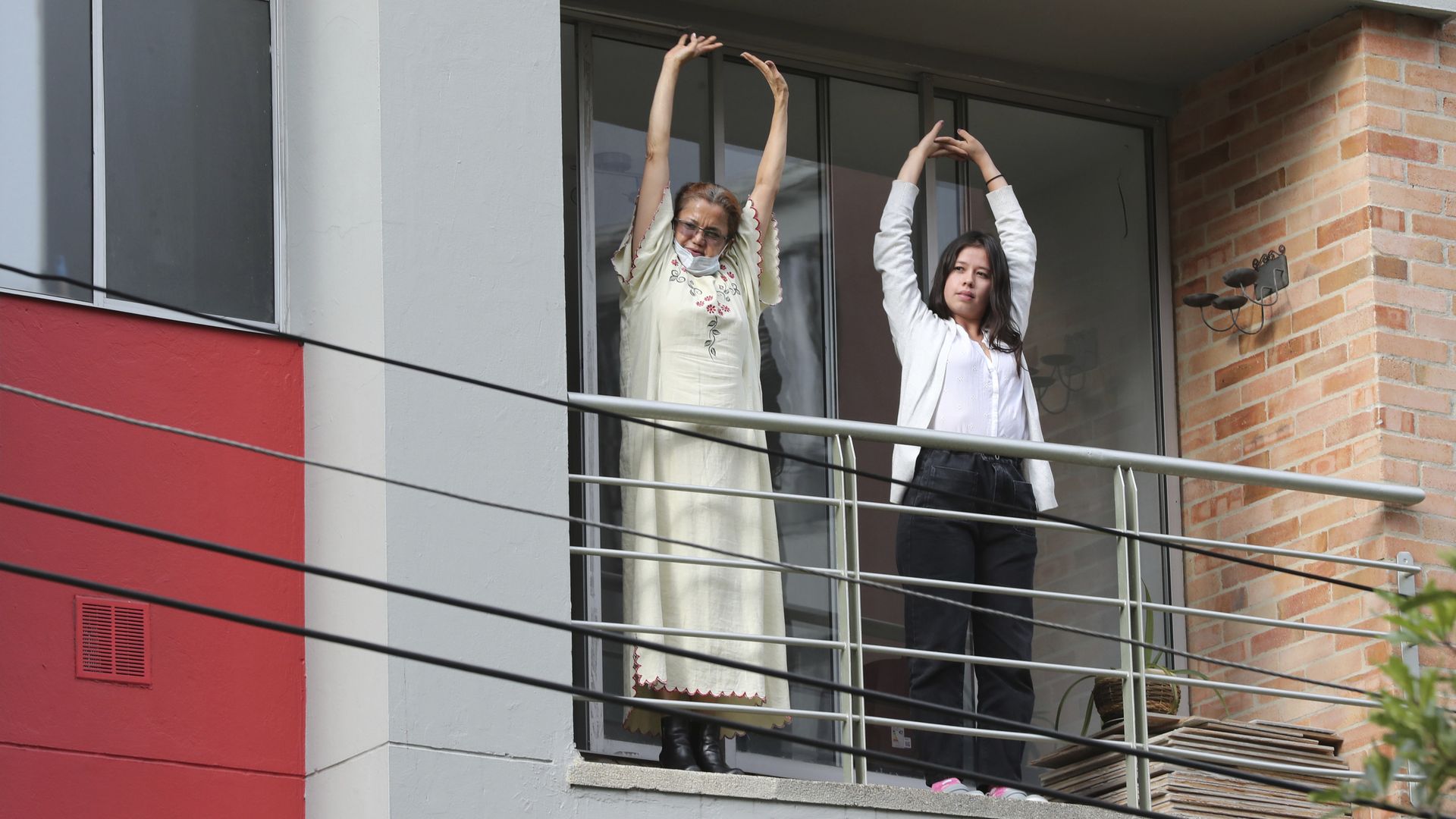 Residents of Bogota, Colombia, take part in an aerobics class, led by police on the street below during the city's coronavirus lockdown.

4. How employers are protecting workers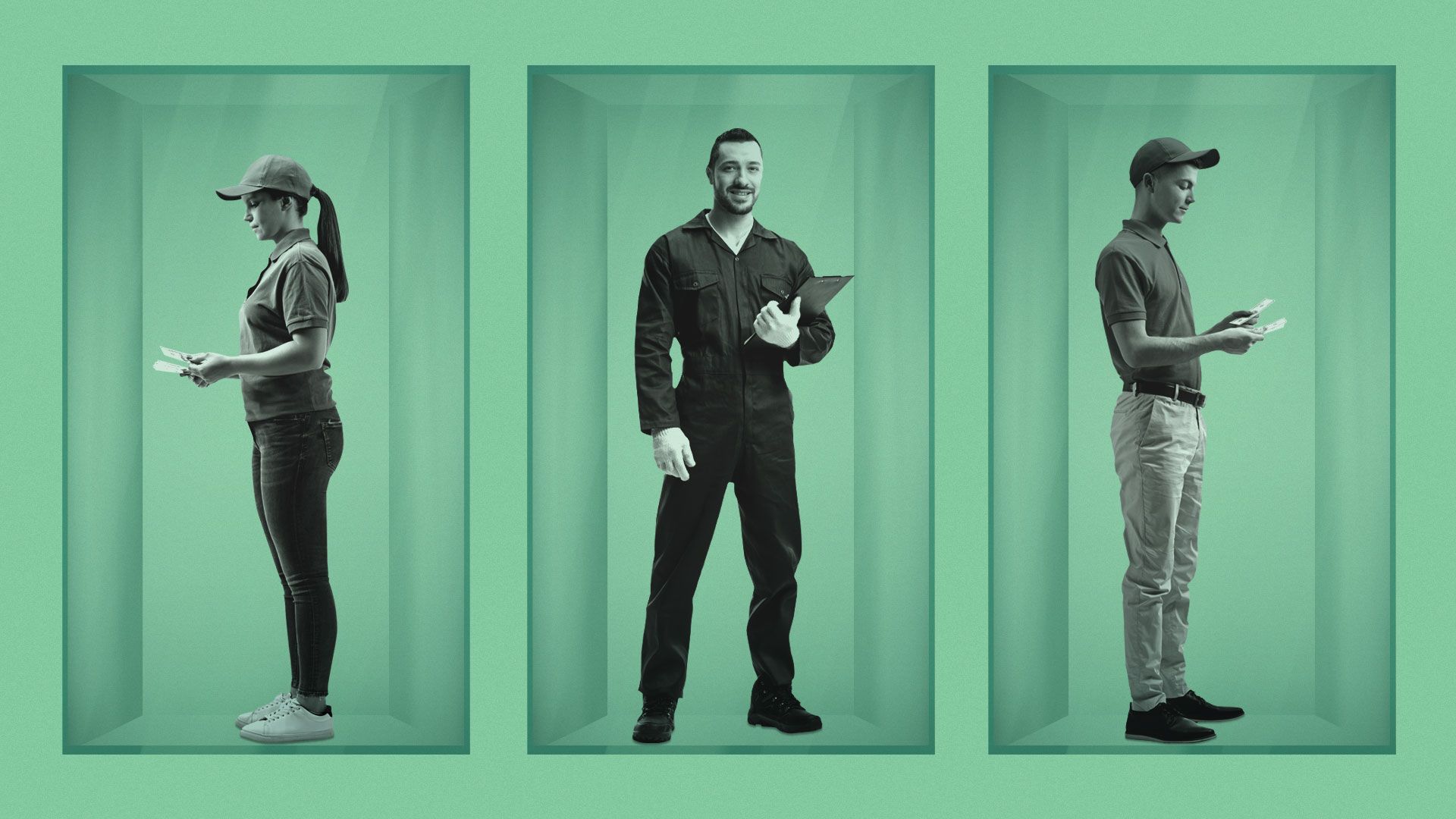 Companies are scrambling to reorganize operations and add protections for employees after a surge of public protests by workers who are fearful of contracting the coronavirus on the job, Axios' Joann Muller reports.
Why it matters: America is relying on grocery clerks, warehouse personnel and factory workers for food and other necessities. If they get sick, supply chains could break down, further threatening the teetering U.S. economy.
One example: A meat-packing plant in Grand Island, Neb., is stepping up its sanitizing efforts and taking employees' temperatures as they arrive after 10 workers tested positive for the virus.
Temperature checks are becoming routine at many workplaces, and some are outfitting employees with masks and gloves.
Amazon, which has hired 80,000 people in the past few weeks, introduced a raft of new protective measures Thursday in response to employee walkouts and mass absences at some facilities.
Walmart, the nation's largest employer, is installing sneeze guards at checkouts and pharmacies to protect store clerks, and is closing stores overnight for extra cleaning.
Social distancing can be difficult in factories, where employees often work in close quarters.
At a GM plant in Kokomo, Ind., where emergency ventilator production will soon begin, employees will be required to sanitize their hands, check their temperature, and wear a mask upon arrival.
Individual work stations will be located six feet apart and cleaned between shifts — a safety measure that cuts into productivity at a time when maximizing output is essential.
Each shift will enter and exit through a different door to minimize contact.
5. Coronavirus is changing childbirth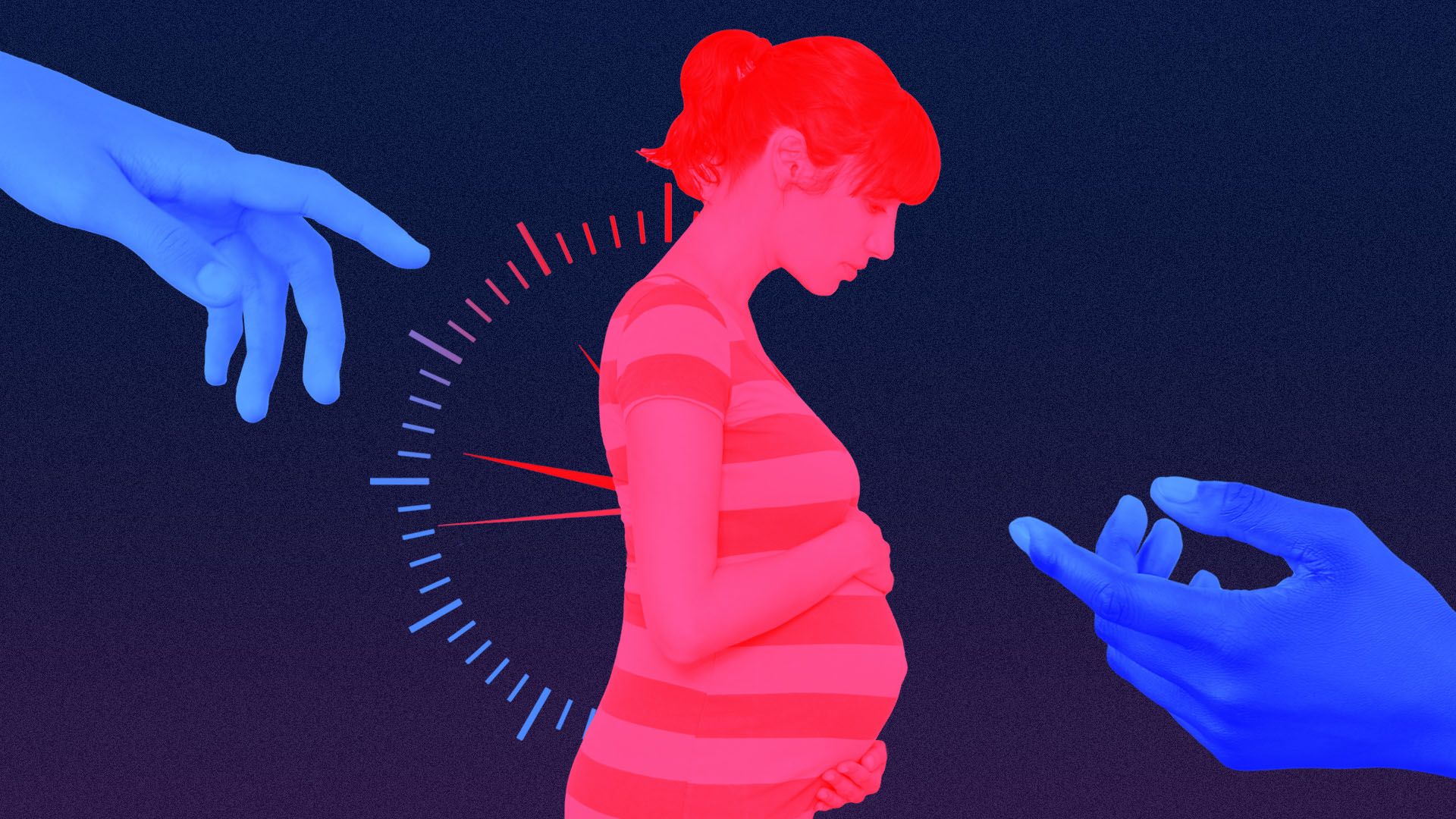 Expectant mothers are facing some daunting new realities amid the coronavirus outbreak, Axios' Bob Herman writes.
Some doctors, especially in areas that haven't seen large numbers of cases yet, are encouraging women to induce their labor.
That can help keep mothers and babies out of the hospital later, when the risk of a coronavirus infection will be higher, and also helps free up beds that may be needed for COVID-19 patients.
Hospitals in coronavirus hotspots also have banned partners and doulas from delivery units, to keep everyone's exposure limited.
Yes, but: Several doctors told Axios an induction isn't always a good idea. In some cases it can prolong labor, and the American College of Obstetricians and Gynecologists doesn't recommend it before the 39th week of a pregnancy.
"Inducing them now doesn't mean that in a week you're suddenly out of pregnant patients," said Abimbola Aina, an obstetrician-gynecologist at Johns Hopkins Medicine.
"Doing things without an obstetrical indication is probably not the safest thing to do at the moment," Aina said.
Family planning is also taking a hit, as clinics temporarily suspend procedures such as in vitro fertilization.
6. Feeding health care workers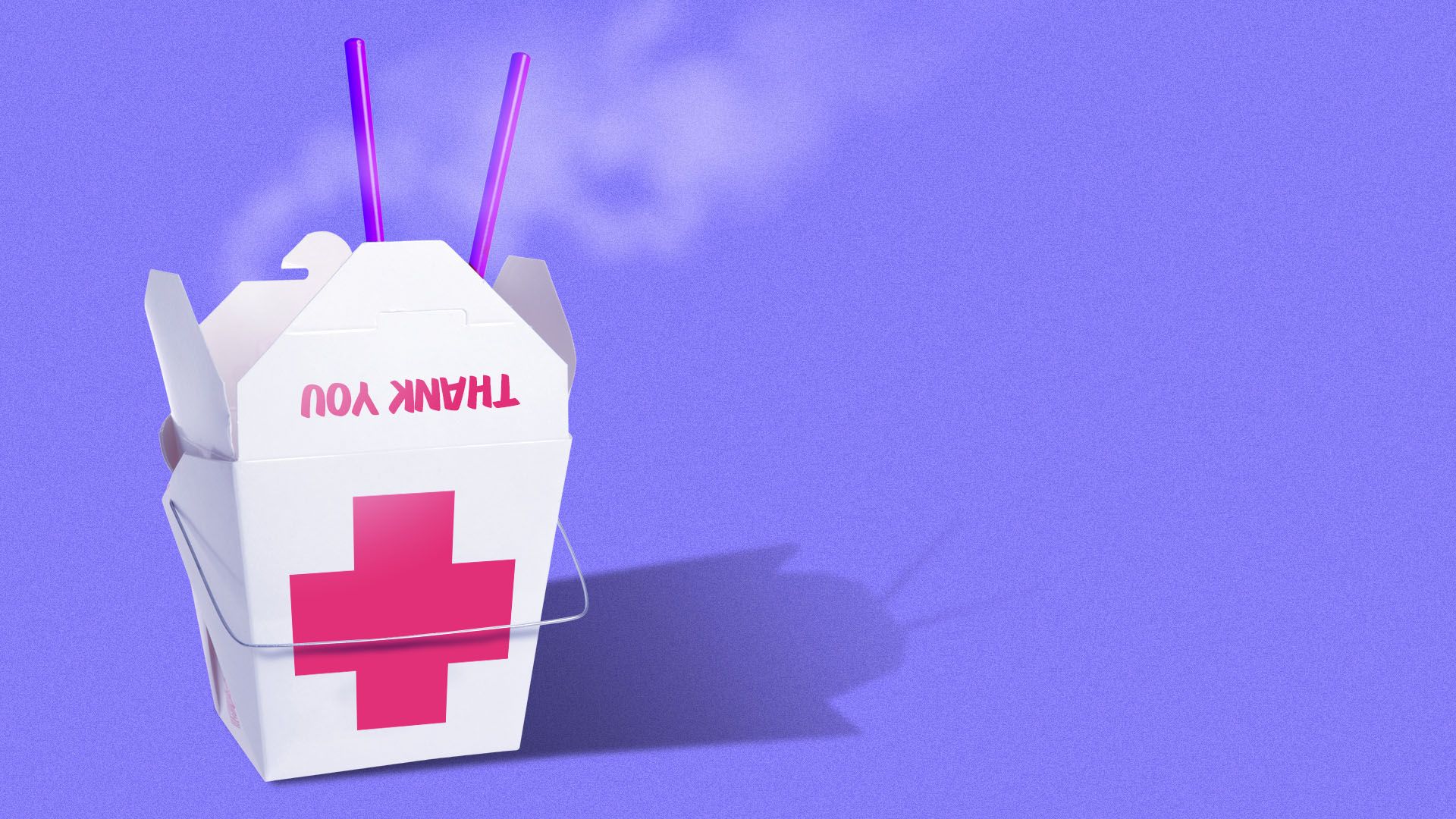 Chefs that can't serve their usual customers are using their kitchens to feed health care workers.
Why it matters: Health care workers on the front lines of fighting the coronavirus need support. As chefs step up to offer meals, fundraising for their efforts enables them to hire back some of their laid-off staff, too.
What they're saying: "When the seriousness set in, I wondered what can I do to help? I know that I can cook and I know that I have a platform and can raise money," chef and author J. Kenji López-Alt told Axios' Naomi Shavin.
Co-owner of The London Plane in Seattle, Yasuaki Saito told the Counter that a friend who is a nurse said that "during times of crisis, nurses can get lost or forgotten and are expected to give, and give, and give."
What's happening: José Andres' World Central Kitchen has partnered with local chefs in numerous cities in these efforts, and many other restaurant teams have stepped up independently.
López-Alt's restaurant Wursthall has made over 700 meals for staff from Mission Medical Clinic, researchers studying the coronavirus at Stanford, and health care providers around the Bay area.
He also wrote a guide on food safety and best practices during the pandemic.
The bottom line: Efforts like these and others — such as the Frontline Strong Relief Center, which created its first "Relief Hub" at Mt. Sinai in New York — can go a long way toward offering care and compassion to doctors and nurses.