Axios D.C.
September 27, 2022
Happy Tuesday!
🥳 Consider supporting our mission-driven journalism by becoming an Axios D.C. member.
☀️ Today's weather: A lovely sunny day with temps in the low 70s.
Today's newsletter is 862 words — a 3-minute read.
1 big thing: 🚽 Time wasted in tracking wastewater
D.C. has finally collected two months' worth of wastewater COVID data, but has yet to send it to the CDC or make the data public.
Why it matters: Officials across the country have used wastewater to monitor coronavirus levels in feces and warn of potential spikes in cases days before individual testing can.
Catch-up quick: D.C. received funding in Nov. 2021 to begin wastewater analysis. The city told Axios in March it expected to make data public in April, pending the arrival of necessary equipment.
Five months later, nothing.
A CDC spokesperson told Axios earlier this month that it's working with D.C. to submit data but hasn't done so yet. DC Health did not respond to Axios' inquiries about an exact date.
What's happening: Data collection at 16 sites began this summer, Anil Mangla, D.C.'s state epidemiologist tells Axios, and will increase to 24 sites, including eight schools.
Several of the future sites are vulnerable to infection surges, such as St. Elizabeths Hospital and D.C. Jail.
A planned site in Oxon Hill, Md. would give further insight into wards 7 and 8, the areas hardest hit by the virus.
What we're watching: Wastewater monitoring for coronavirus will continue for at least another six months, Mangla tells Axios.
2. 📉 D.C. sees home sales dip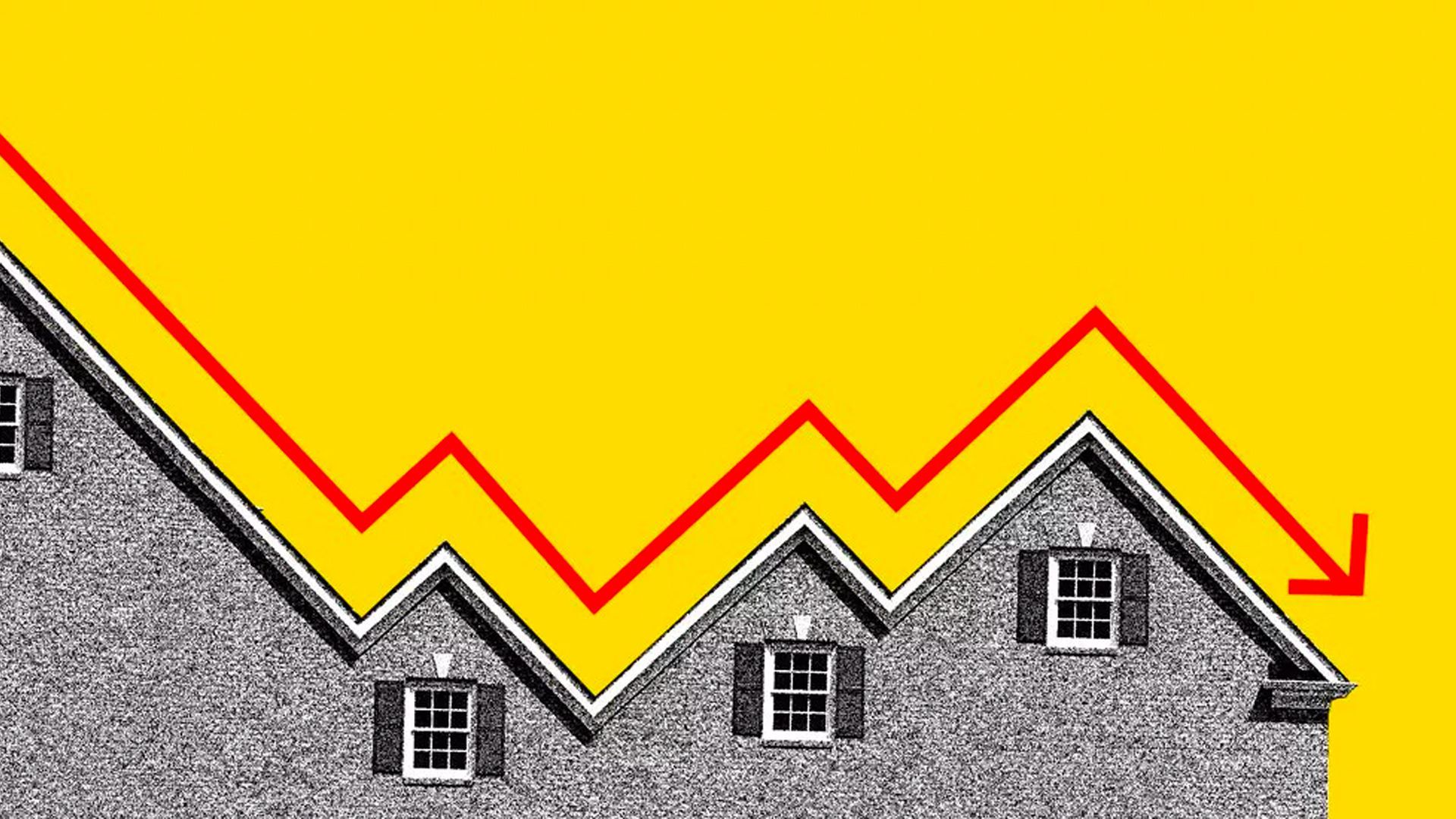 D.C.'s August housing stats show a less frenzied market that's continuing to normalize. 
The big picture: Data from the Greater Capital Area Association of Realtors shows that houses in D.C. are taking a little longer to sell and inventory continues to drop.
Zoom in: D.C. homes spent an average of 30 days on the market last month. That's an increase from July 2022 (28) and August 2021 (26).
New listings were down 23% last month compared to July 2022, and down 11% compared to August 2021.
Closed sales were down almost 2% compared to July 2022, but down over 20% compared to August 2021.
The median sold price last month stayed about the same at $649,250 – an increase of just 0.5% from July 2022 and a decrease of 0.1% compared to August 2021.
Context: Rising mortgage rates could dissuade prospective homebuyers, and particularly first-time buyers, from pursuing ownership, Axios' Herb Scribner writes. The climbing rates have sent demand for mortgages plummeting compared to last year.
3. Breaking ground at Barry Farm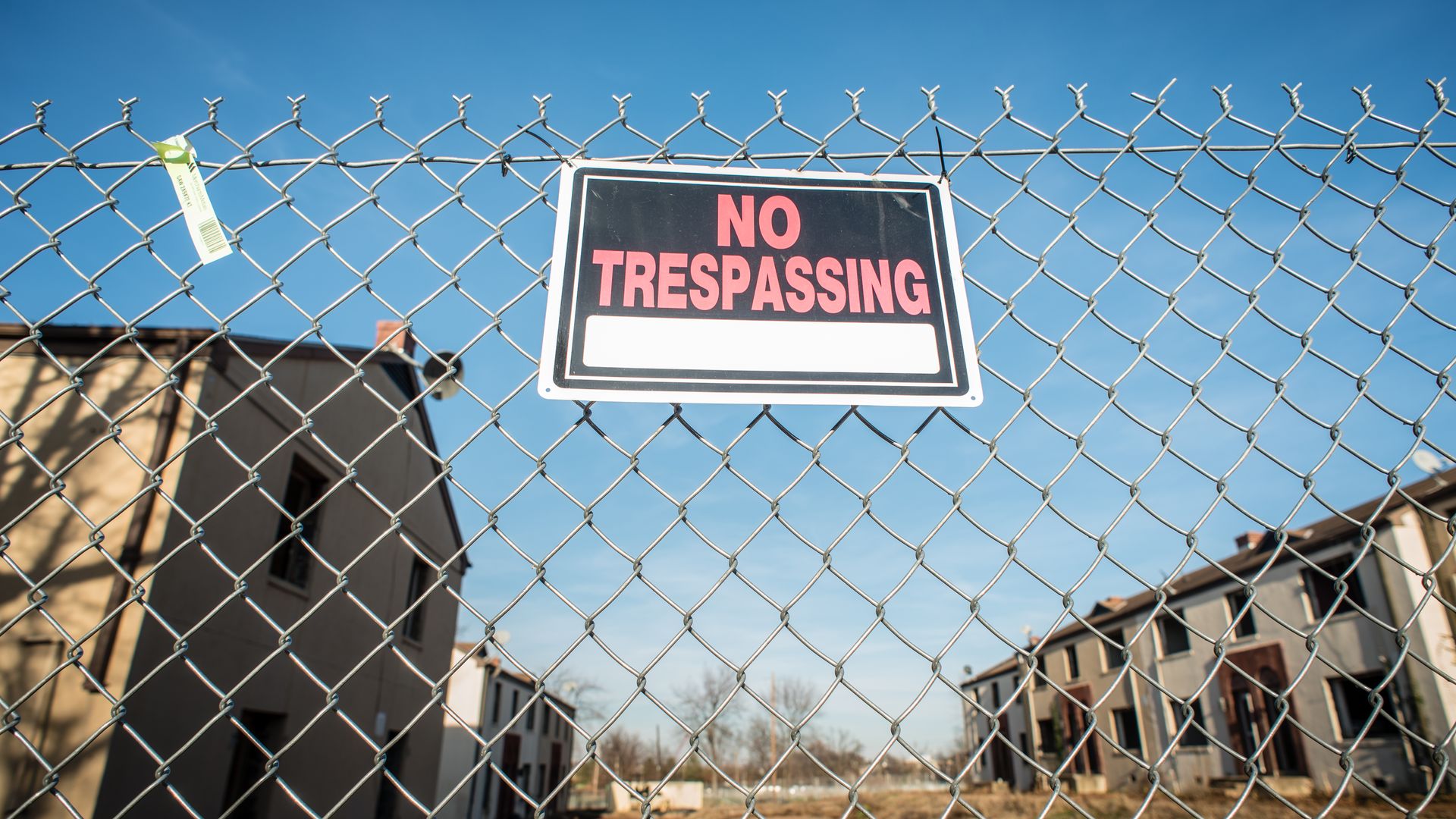 D.C. broke ground on the first affordable housing project in the redevelopment of historic Barry Farm.
Why it matters: Located in Southeast D.C., Barry Farm was a post-Civil War Black community established by the Freedmen's Bureau. It was largely demolished in 2019, raising concern over whether the low-income housing community's residents would be able to return after a redevelopment.
Zoom in: The 108 units now under construction are intended to be affordable rentals for residents 55 and over. The project, called The Asberry, includes 5,000 square feet of commercial space.
The Asberry is phase one of the redevelopment and will be completed in early 2024. The entire redevelopment is expected to be done in 2030.
Context: The project is part of the New Communities Initiative, an attempt to redevelop subsidized housing communities into mixed-income areas. It began under then-Mayor Anthony Williams in 2005 and has been criticized for spurring displacement.
Mayor Muriel Bowser said during Monday's groundbreaking that "we are committed to doing it in an equitable way, ensuring former Barry Farm residents benefit most from the redevelopment."
The big picture: Countless Black communities across the U.S. are vanishing to make way for commercial districts and housing.
Earlier this year, a virtual Smithsonian exhibit and documentary examined the erasure of Barry Farm-Hillsdale.
4. Around the Beltway: 🇵🇷 Aid to Puerto Rico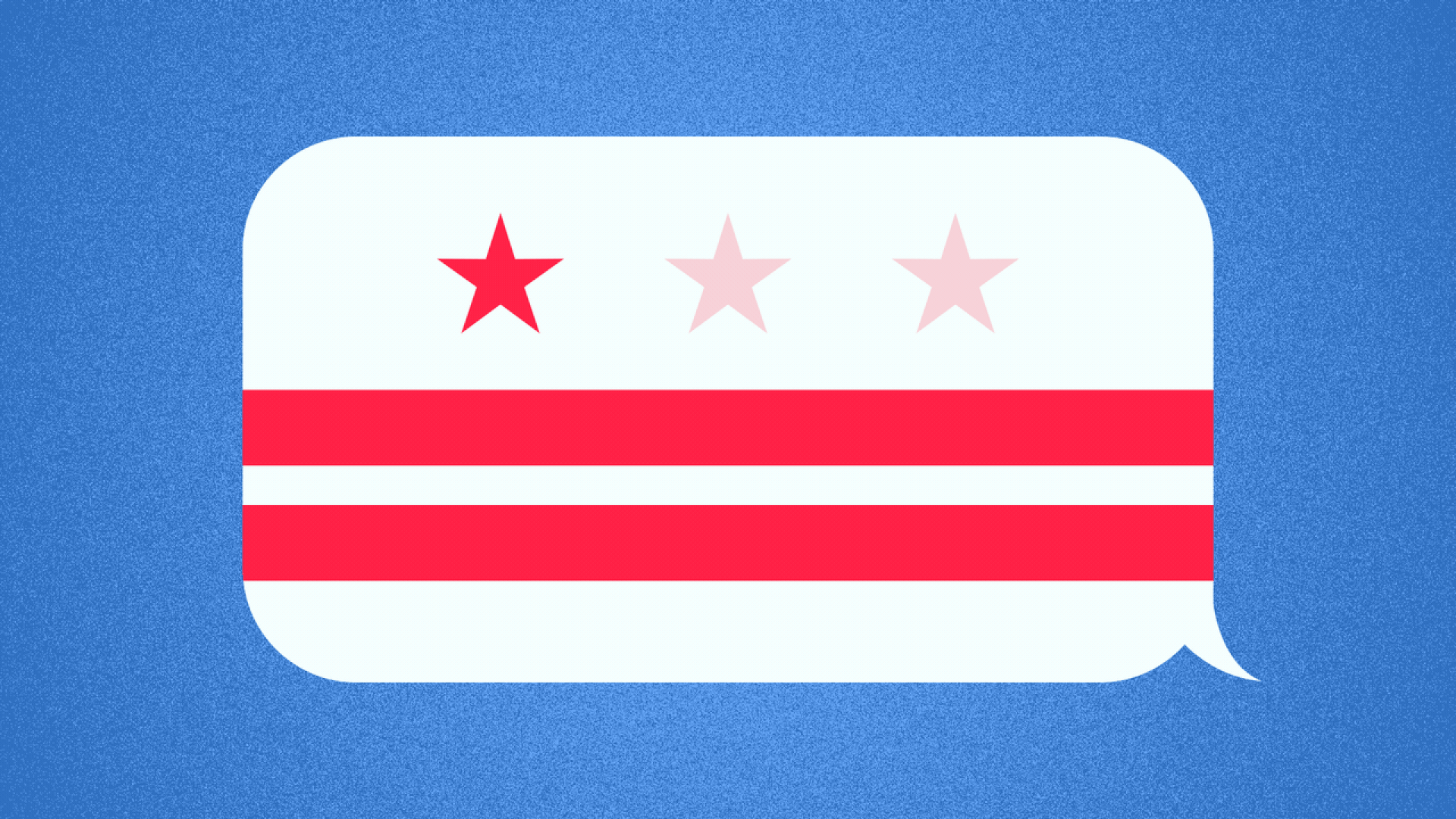 🏛 A transgender teacher settled a harassment and discrimination suit in Prince George's County. Lawyers said the terms will provide improvements to protect transgender students and staff. (Washington Post)
💬 Meanwhile, Virginia Governor Youngkin's transgender student policies drew a torrent of public comments — nearly 8,000 — on the first of a 30-day comment period. A student group called Pride Liberation Project is organizing walkouts today at public schools across the state to protest the policies. (Axios)
🪙 The D.C. Council advanced a bill that would provide District residents free transit via a monthly $100 SmarTrip card. It will be up for a full vote next month. (DCist)
🔔 The National Cathedral has raised $115 million for its earthquake repairs. The fixes from the 2011 quake have been slow in part because of funding, and much of the stone restoration is done by hand. (Washington Post)
⛑ You can still help Puerto Rico recover from Hurricane Fiona. These D.C. restaurants and bars are donating money. (Washingtonian)
Take your career to the next level
5. 👨🏽‍🍳 New from Chef Mina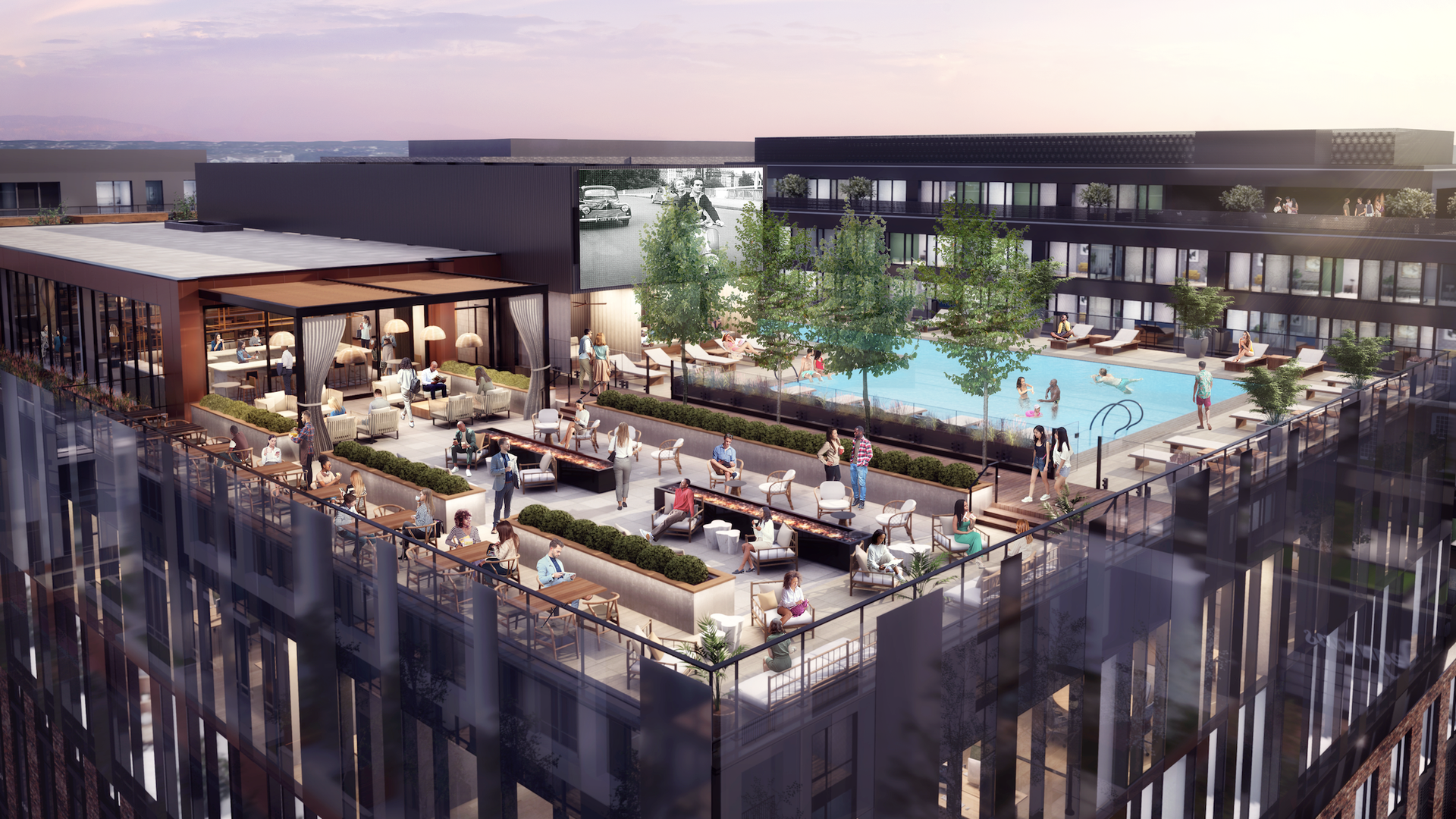 Michael Mina, the restaurateur behind Bourbon Steak, is opening two new spots in Tenleytown at the City Ridge development, which is also home to D.C.'s first Wegmans.
One of the restaurants will serve Italian farm-to-table dishes in a massive space on the ground floor.
The second, The Ridge Club, is a members-only rooftop pool and social club with a menu crafted by the MINA Group. The club will be open seasonally but the restaurant will be open year-round. Memberships are open to City Ridge residents and office tenants.  
Both restaurants are expected to open in early 2023.
🍕 If you find yourself driving towards Norfolk any time soon, might we interest you in Half Eaten Pizza Crust?
Yes, that's the name of a 3-year-old cat looking for a home in the City of Chesapeake.
Also up for adoption: Catrick Swayze, Tofu, and I Scream Fur Ice Cream.
See you tomorrow!
Today's newsletter was edited by Kayla Sharpe and copy edited by Patricia Guadalupe.