Axios D.C.
January 10, 2022
Good morning, and welcome to a new week!
Today's weather: We should dry out after that soggy Sunday with mostly sunny skies and a high of 33.
🚨 Situational awareness: The District's hypothermia alert is being activated more frequently lately. Be sure to look out for your unhoused neighbors, and follow DC Hypothermia for details and updates.
Today's newsletter is 769 words — a 3-minute read.
1 big thing: Beyond Dry January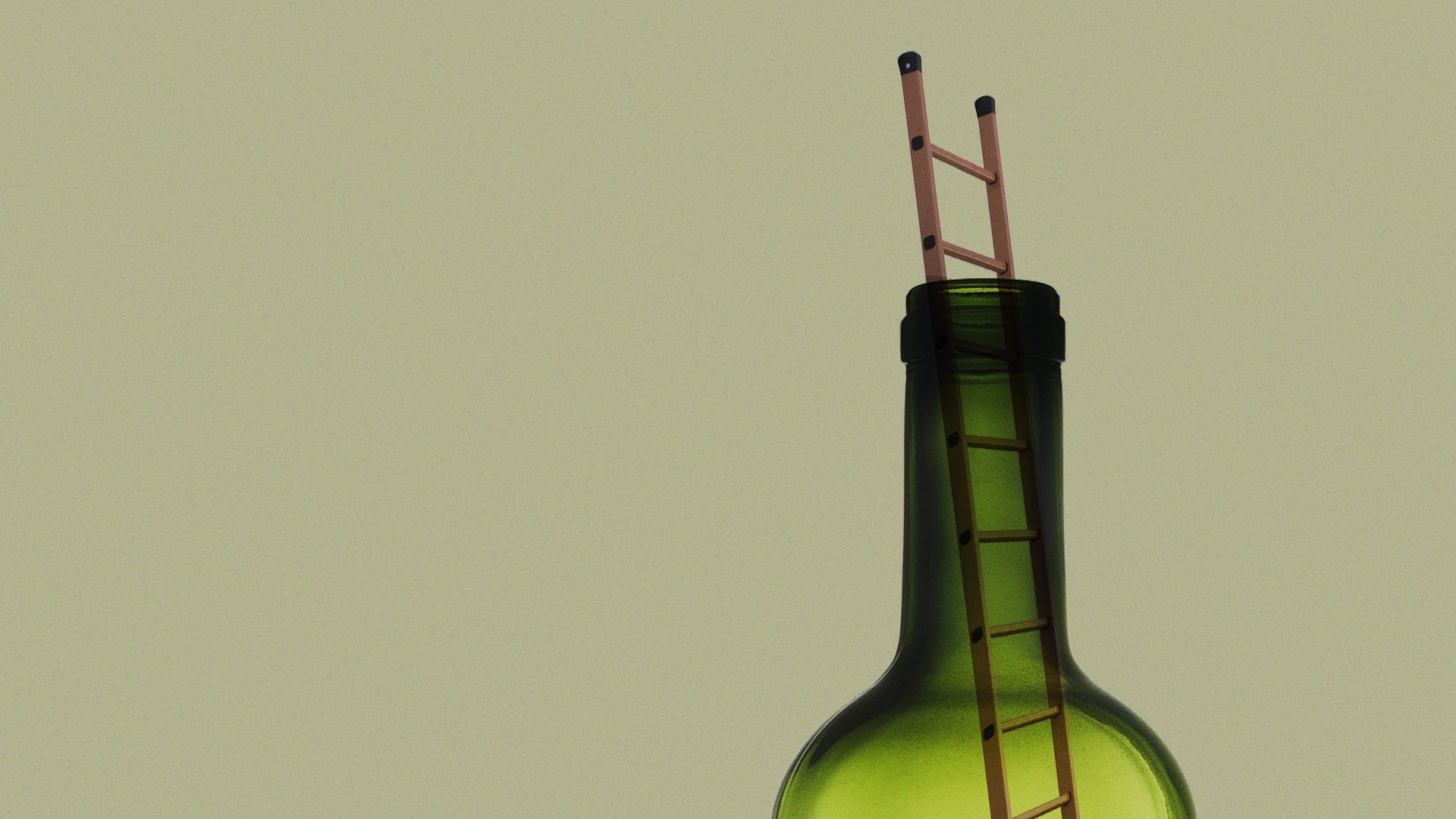 For sober people such as Laura Silverman, 36, attending social events such as karaoke or happy hours can feel alienating. 
Silverman is the founder of Booze Free in D.C., an online space and what she calls a "travel guide" to help sober and sober-curious people navigate D.C. and build a visible community of people who choose not to drink — a movement she isn't alone in. 
Why it matters: January is a popular time for people to try an alcohol-free month or "Dry January," but some locals, such as Silverman, say the alcohol-free (or sober curious) lifestyle doesn't need to stop after the month ends. 
What they're saying: Sober locals say there are options for those interested in quitting drinking entirely or who just want more options. Derek Brown, bartender and the brains behind Shaw's Columbia Room, has made those non-alcoholic options visible in his bar. 
Brown has spoken openly about his own journey into sobriety. "Basically, there was a point in my career where I realized I was drinking too much," he says. It wasn't uncommon within the industry, he adds, but he realized he was using alcohol to hide aspects of his own mental health issues. 
Getting sober was "a little scary for me because I wasn't entirely sure what I was going to do as somebody who had made some of the aspects of my life about alcohol in some way," he says. 
Using his skills as a bartender, Brown has worked on recipes that offer people a choice: cocktails with or without alcohol. His second book, "Mindful Mixology: A Comprehensive Guide to No- and Low-Alcohol Cocktails with 60 Recipes" is coming out this month. 
"These are delicious, great cocktails–they are on par with cocktails with alcohol," he adds. 
2. 📉 Is D.C. shrinking?
Over the last year the District experienced the nation's largest percent population decrease, according to U.S. Census Bureau data.
The big picture: It's unclear whether the drop is a temporary pandemic trend or a long-term shift. 
Zoom in: D.C. experienced negative net domestic migration, meaning the number of people who moved out of the District exceeded the number of people who moved in.
The Bureau reports a 2.9% decrease or a loss of 20,043 residents.
Yes, but: Deputy Mayor John Falcicchio released a statement voicing concerns about undercounting.  He says the Census data could've been impacted by a number of factors, including the pandemic, participation in communities of color, and the transition between federal administrations.
The statement ended with: "All signs that the District of Columbia's comeback will be robust."
3. 🥘 Confronting food deserts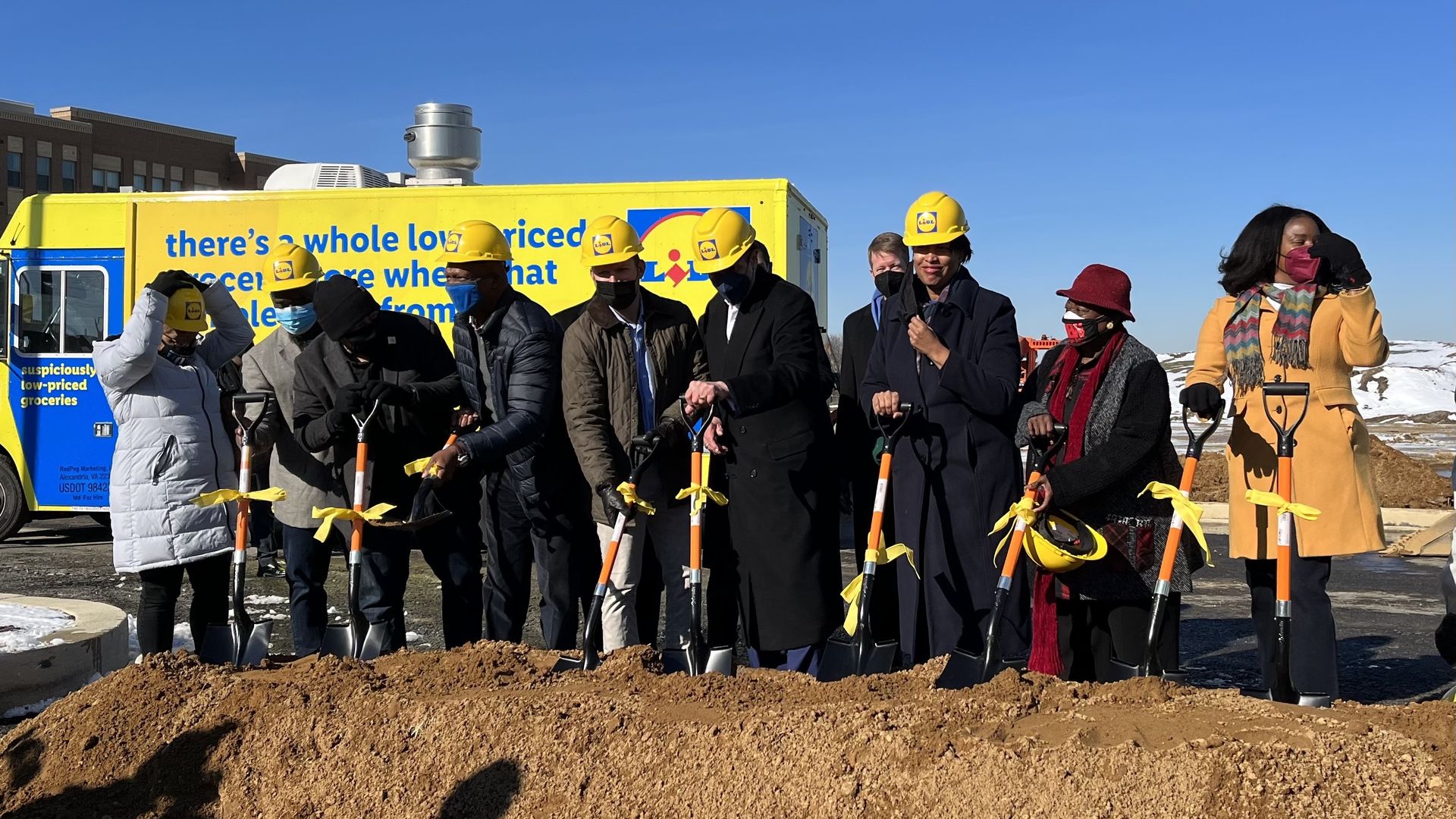 For the first time in a decade, a new supermarket is under construction east of the Anacostia River.
Why it matters: In a prosperous city known for its wide range of grocery stores, the combined 170,000 residents of Wards 7 and 8 have long lived in a food desert.
There are only four full-size grocery stores in both wards, according to the District. 
The German grocery chain Lidl plans to open a new market later this year in Skyland Town Center, a development that includes over 200 housing units, a drive-thru Starbucks, and several sit-down eateries. The 18-acre project in Ward 7 is aiming for final completion in 2026. 
The project has had its ups and downs. In 2016, Walmart blindsided city leaders by pulling out as the planned anchor tenant at Skyland. 
What they're saying: "Right here in this community, people want to be able to walk to shopping and dining, just like they do everywhere else," Mayor Muriel Bowser said at a well-attended groundbreaking ceremony Saturday morning, despite frigid temperatures.
Lidl, which promotes its budget-friendly prices, plans to pay workers above minimum wage, Bowser said. 
The details: Restaurants coming soon to Skyland include Fuji Japanese Steakhouse, &pizza, Mezcal, and Mezeh Mediterranean Grill, according to Henry Fonvielle, president of real estate firm Rappaport. 
Trek Bicycle has also signed a deal to open a corporate store, Fonvielle said at the ceremony. CVS and Chase Bank have already opened at Skyland, with more retail planned. 
4. Around the Beltway: Our icy headlines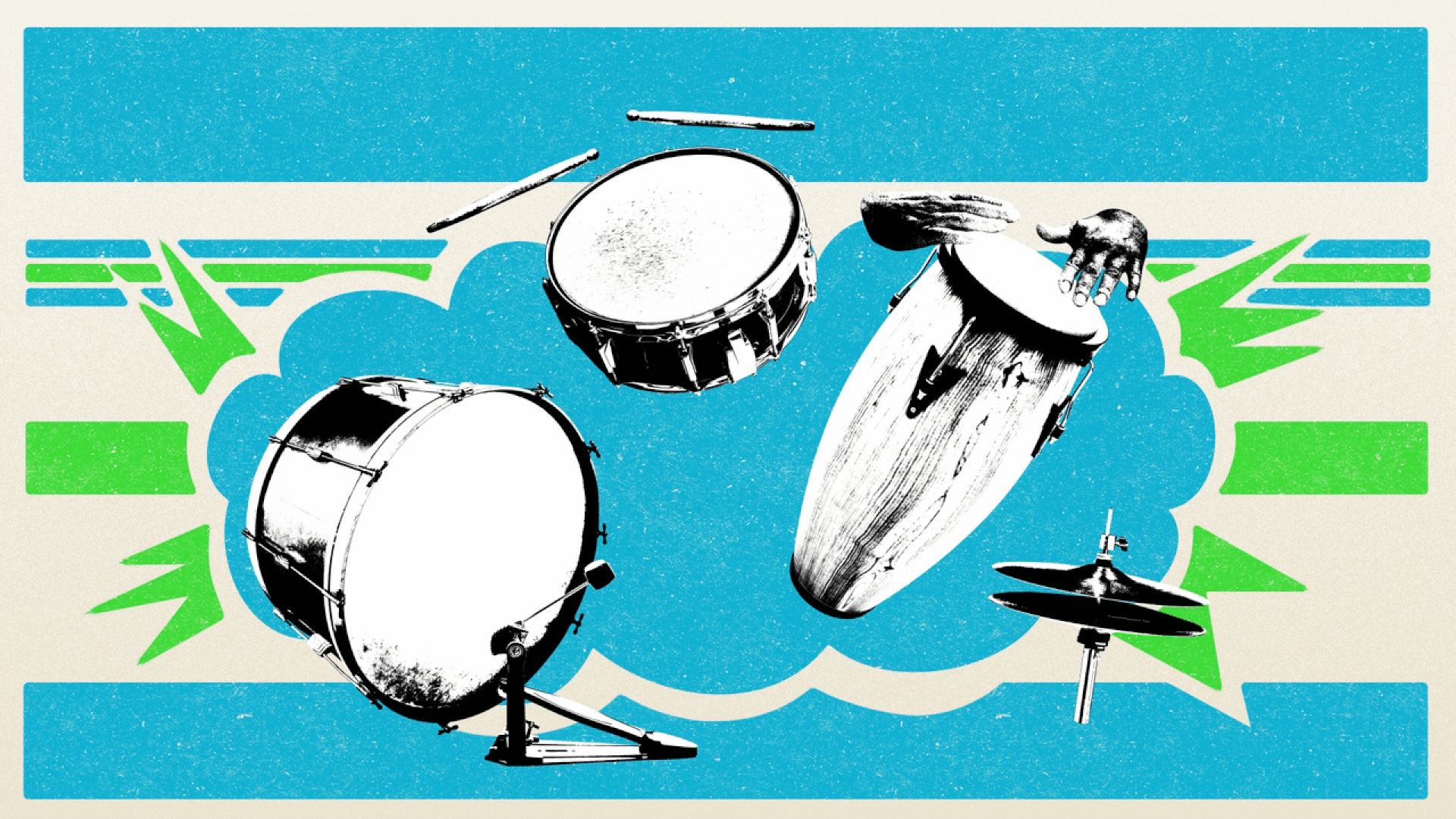 🚌 Icy roads following Sunday's freezing rain pushed some local school systems to cancel classes today. (NBC4 Washington)
⛸ Fairfax native Ilia Malinin narrowly missed securing a spot for the Beijing Winter Olympics, but the 17-year-old is still a star in our eyes. (NBC Sports)
🦀 Captain White Seafood, the long-time Southwest Waterfront fish market, relocated to the Maryland side of the Potomac in Oxon Hill. (Washingtonian)
🧪 19 Montgomery County public libraries will give out at-home rapid COVID test kits starting today. (DCist)
5. 🧹 1 clean-up to go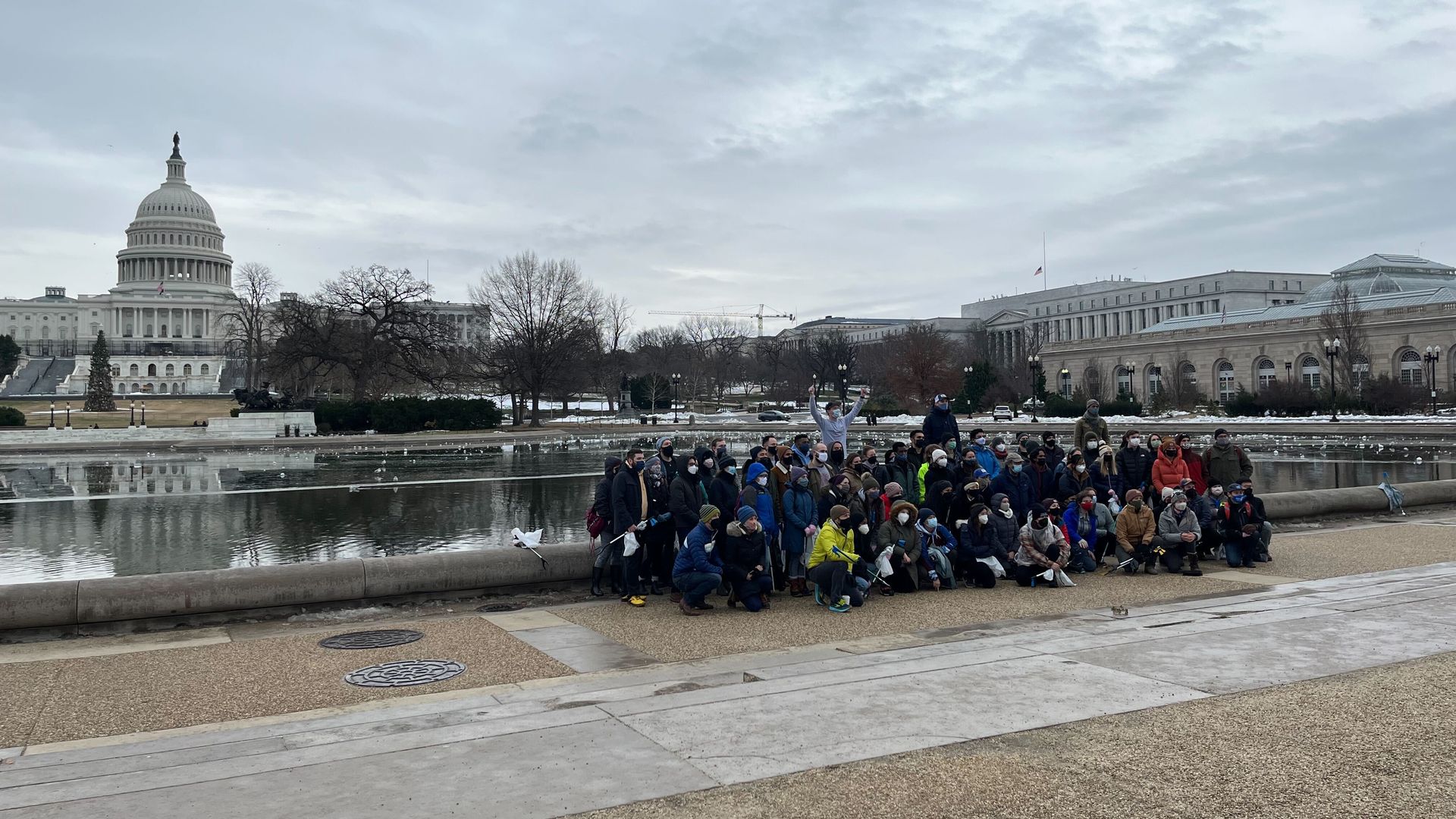 Chelsea joined District Cleanups this weekend at the Capitol.
Since meeting to clean near the Capitol following the Jan. 6 insurrection last year, they've met monthly to clean up neighborhoods all over the city.
🦪 It's National Oysters Rockefeller Day.
There are lots of great spots around the District to find the New Orleans treat. Where are your favorites? Bonus points if they offer $1 oyster happy hours.