Axios D.C.
May 20, 2022
Happy Friday!
⛅ Today's weather: It's officially Hot AF. Expect highs in the mid-90s today and all weekend.
📍 Situational awareness: 🚲 It's Bike to Work Day! Send us a picture of you on your commute and we may post it on our Instagram.
Today's newsletter is 731 words — a 3-minute read.
1 big thing: Inside the fight over COVID case data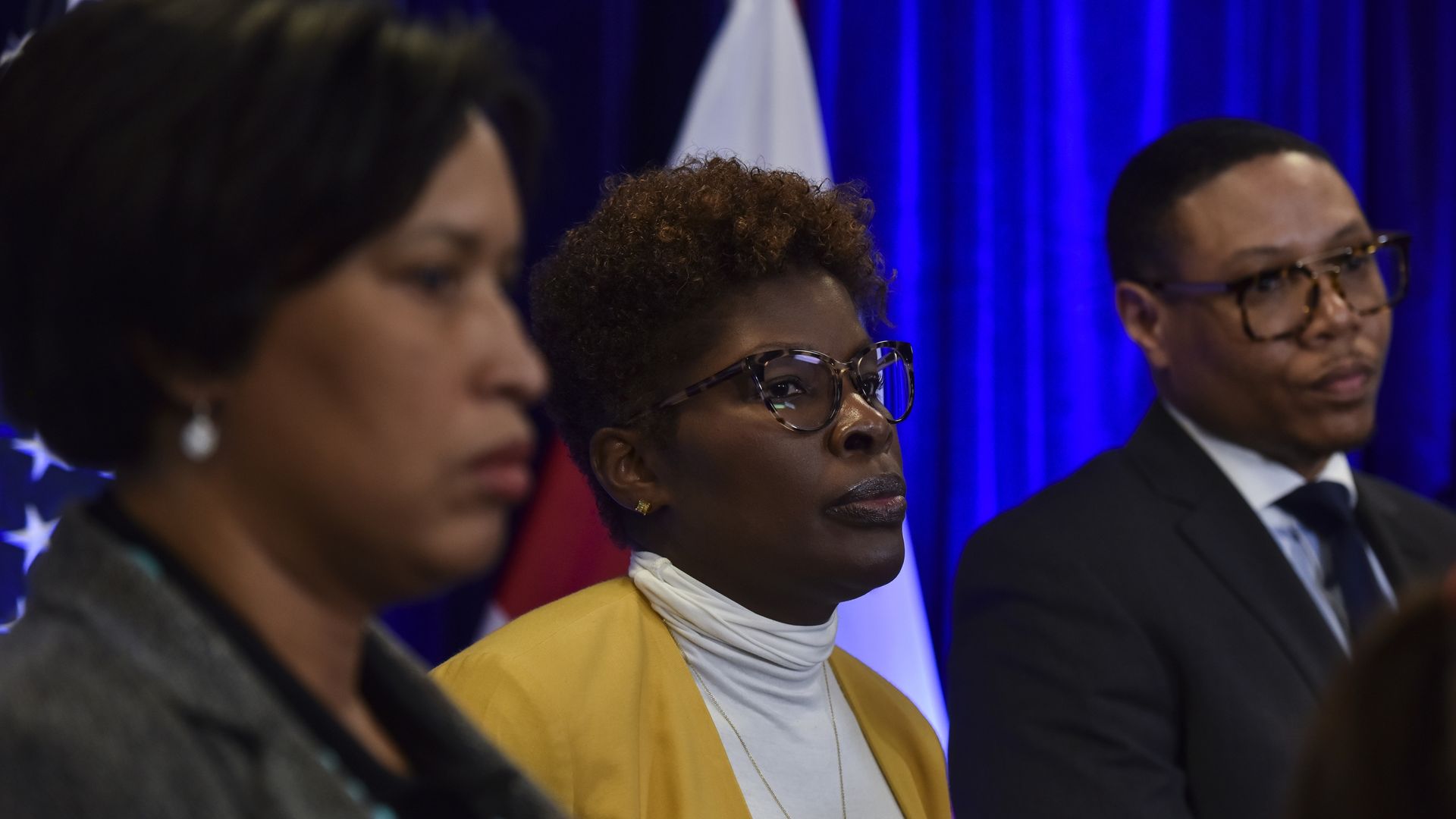 D.C. council members undercut trust in DC Health when they probed why COVID-19 data wasn't shared recently with the CDC over a two-week span, the agency's director said in a letter to lawmakers that was obtained by Axios. 
DC Health director LaQuandra Nesbitt also said the District wouldn't change when it releases new case information, citing burnout. 
Public health workers have experienced "12+ hour workdays, attacks both verbal and physical on public health professionals, and significant misinformation about public health and our work," Nesbitt said in the letter. 
Why it matters: Residents were in the dark about the COVID risk when the city's data disappeared from the CDC website — which made it look like the District had zero cases. And D.C. officials refused to explain the lapse.  
Nesbitt's letter to several council members gives the first explanation.
Details: D.C. had been submitting automated and manual reports to the CDC, but stopped the manual reporting between April 27 and May 8, Nesbitt wrote.
The CDC confirmed receipt of the data during this time, per Nesbitt's letter. 
The other side: A CDC spokesperson previously told Axios that the District's reports actually stopped during that two-week period. 
Between the lines: The agency and council members are at odds over when to share case data with the public. The council wants that information to come out on Mondays instead of Wednesdays, so there isn't a three-day lag on the previous week's data.
But Nesbitt rejected that request in her letter, saying she would not allow staff to work on weekends. Monday reporting would "increase burnout, decrease morale, and it will not improve the public's ability to understand their health risk," she wrote. 
Nesbitt called on the council to come to her directly in the future, rather than airing their concerns in public.
2. 🍼 Formula frenzy
We know it's bleak out there for everyone stalking Safeways and hitting up listservs for formula.
As it turns out, the shortage is hitting Washington harder than other parts of the country.
About 50% of baby formula is out of stock in D.C., compared to 43% nationwide. In Virginia, it's 48.5%, and in Maryland, 46.6%.
And the end still isn't in sight. 
Have a safe hack to share? Reply and tell us about it.
3. Around the Beltway: The old Trump Hotel's new money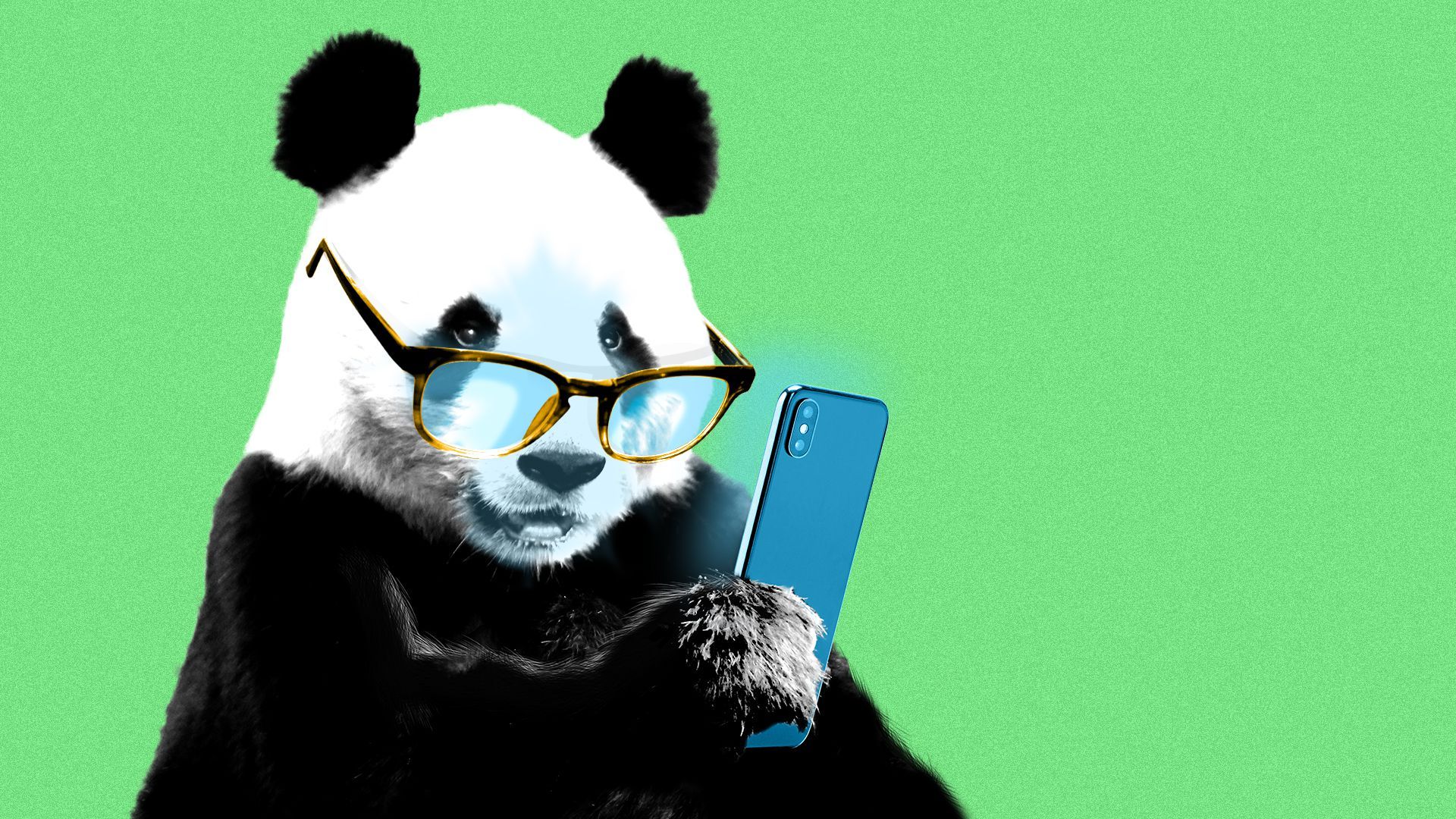 💰Tech billionaire Michael Dell is among those involved in the Trump Hotel deal. The new investors' lease is good for 95 years, and was assessed at over $566 million. (Washington Business Journal)
Ⓜ️ Metro wants to reinstate some 7000-series cars, which means months of lengthy wait times could soon come to an end. (Washington Post)
😋 The Square, a massive new culinary marketplace from two José Andrés alums, is opening near Farragut Square later this year. (Washingtonian)
🦩 Zoo officials are defending their decision to euthanize a wild fox despite being unable to confirm it was the fox that killed a couple of dozen flamingos. (Washington Post)
4. 🏡 Hot homes, for $379k and up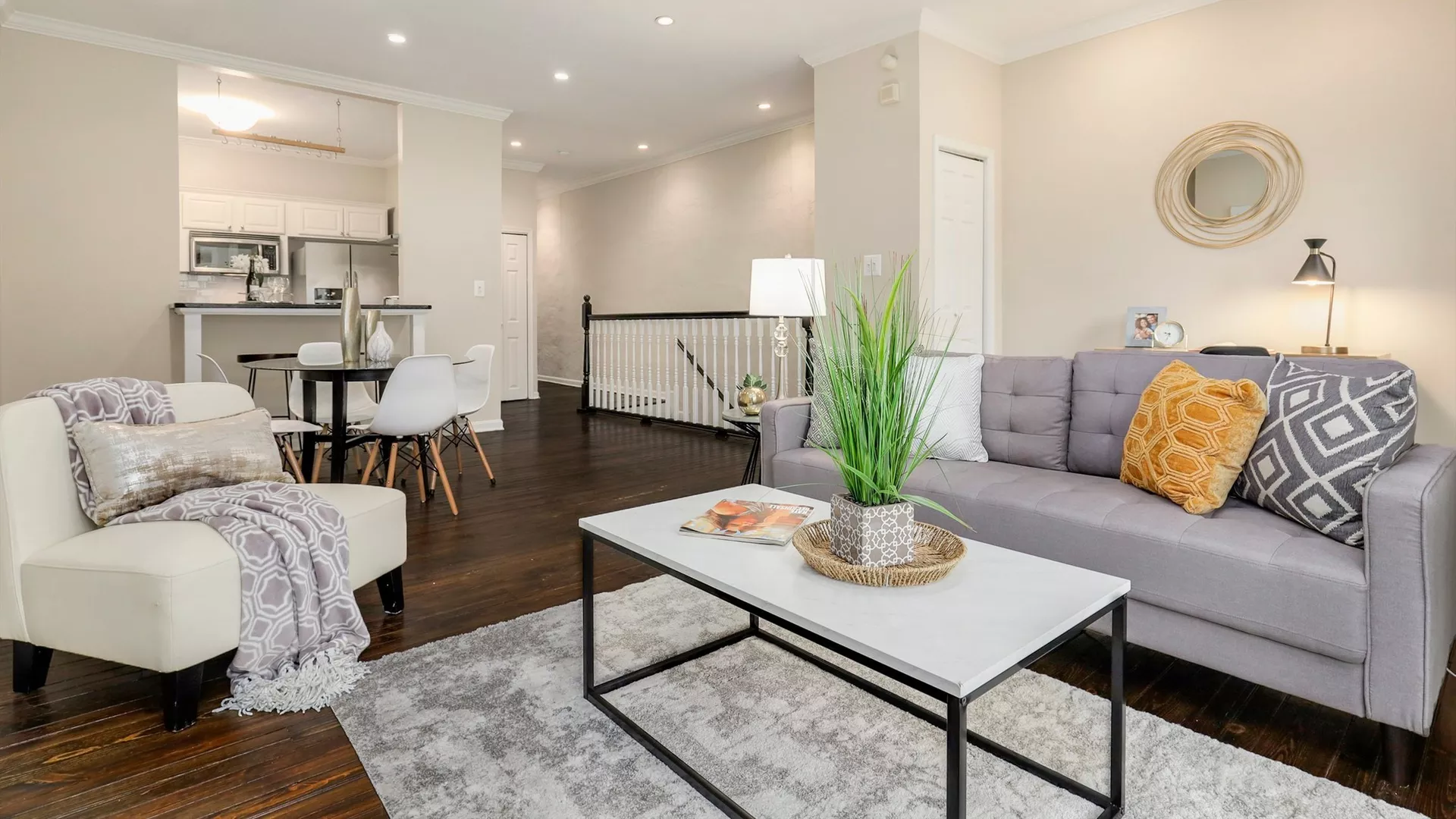 This week's roundup consists of four cool condos between $420k and just over $1 million, plus a vacation home in St. Michaels.
Why we love it: This upper-level condo is in the heart of a walkable neighborhood, so having a car isn't essential. But bonus if you do drive: it comes with a parking pad.
Neighborhood: H Street
Specs: 2 bedrooms, 2 bathrooms, 1,093 square feet
Listed by: Will Hirzy at Redfin
Features: Assigned parking spot, in-unit washer/dryer, central A/C.
Why we love it: This two-level condo includes a parking space and a private outdoor oasis.
Neighborhood: Shaw 
Specs: 3 bedrooms, 2.5 bathrooms, 2,145 square feet
Listed by: Trent Heminger at Compass
Features: Central A/C, in-unit washer/dryer, hardwood floor, stainless steel appliances.
Stop by to see who's hiring
5. 😎 Tourists in our town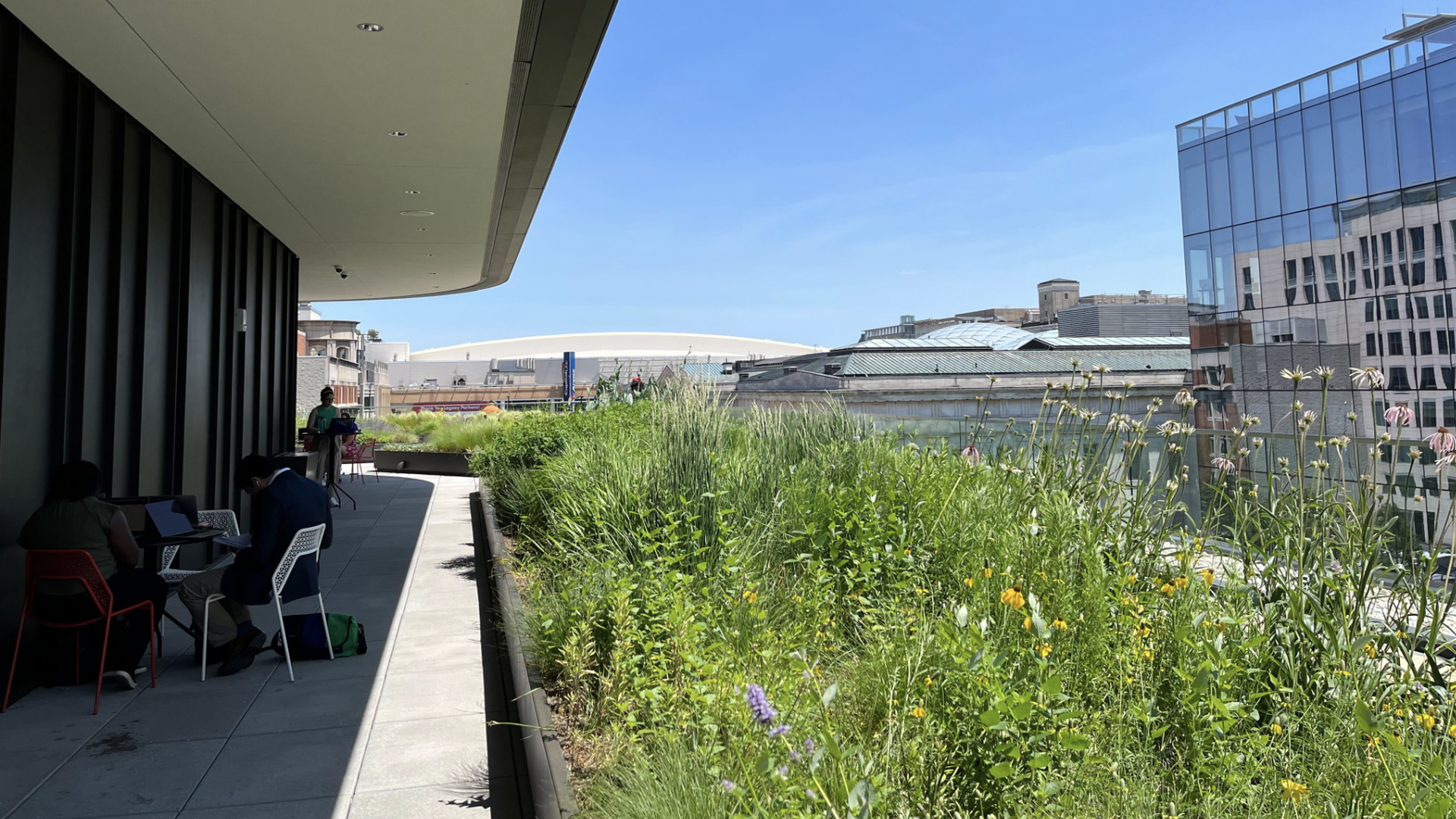 Axios held its all-staff retreat in D.C. this week, meaning many of our colleagues from across the country hit the town.
Our team visited something new to us, too, working for a bit on the rooftop of the Martin Luther King Jr. Memorial Library. We'd never been!
It's a hidden gem, with the perfect shade/sun mix and so many flowers.
Pro-tip: Grab an iced coffee from Marianne's on the first floor before you head up.
🎓 Our editor Kayla is celebrating her brother's graduation from Elon University this weekend.
Congratulations, Kenneth!
And congratulations to all of our local grads this month!
Have a nice weekend!