Axios D.C.
October 13, 2021
Hello, Wednesday.
🌤 Today's weather: The sun is slowly coming back! Expect a high of 79 and partly cloudy skies. 
Situational awareness: At least one Metro car derailed near Rosslyn yesterday evening. An estimated 400 passengers were on the train; no life-threatening injuries were reported. No Blue Line service between Rosslyn and Pentagon stations today; free shuttle buses replace trains serving Rosslyn, Arlington Cemetery, and the Pentagon. Expect delays on the Silver and Orange lines.
Today's newsletter is 919 words — a 3.5-minute read.
1 big thing: 📚 Defining school quality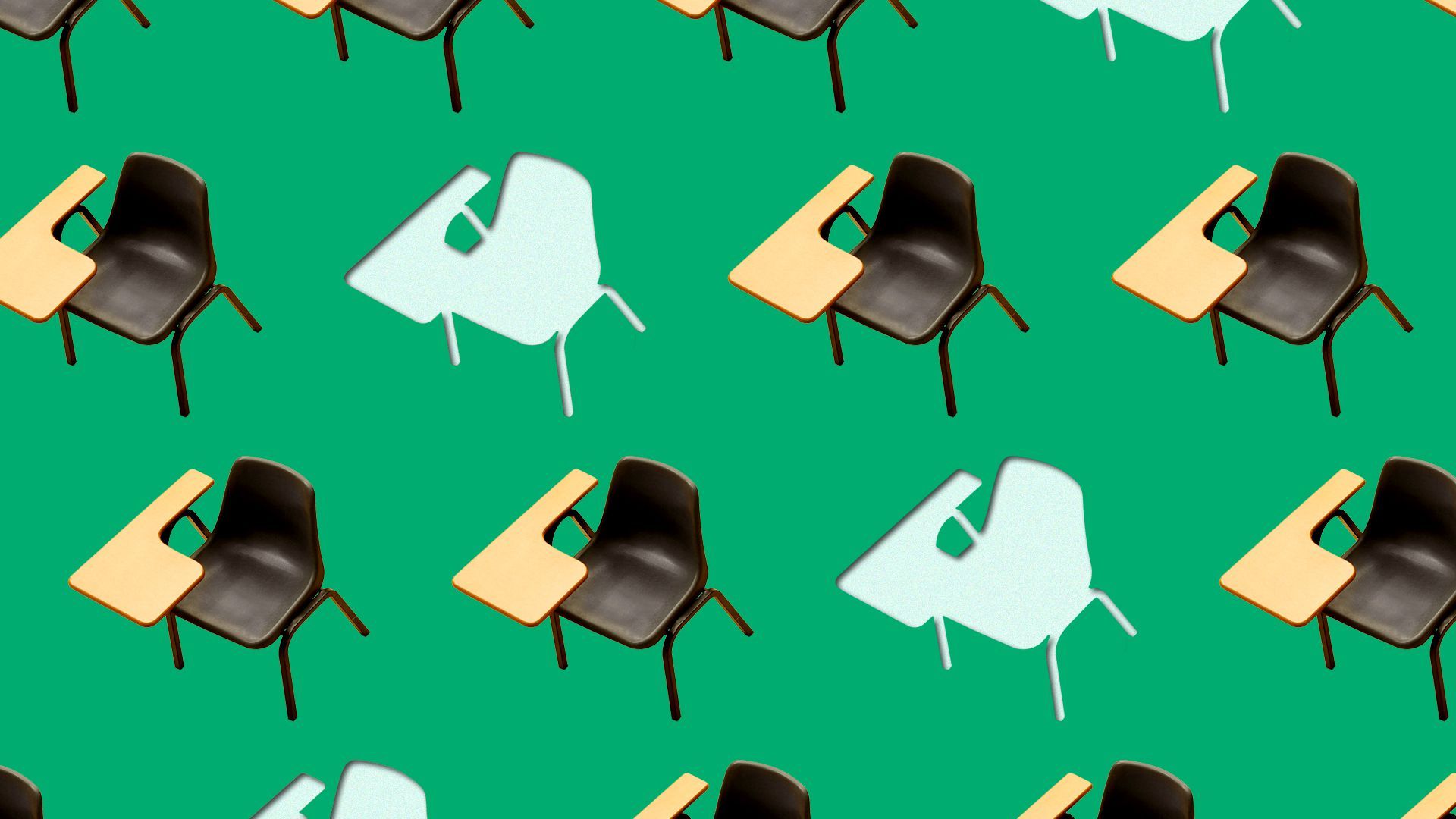 Parents who move their children from D.C. public schools to surrounding jurisdictions cite school quality and housing affordability as major contributing factors to leaving — but what makes a quality school varies widely by household, a new report out today by the D.C. Policy Center found. 
D.C. Policy Center surveyed parents, including more than 600 in D.C. and more than 800 in the DMV suburbs, between January and February of this year.
Details: Many parents surveyed, says Chelsea Coffin, director of education policy initiative at the D.C. Policy Center, had different expectations for school quality in follow-up interviews. 
These expectations included rigorous academic curricula, small class size, modern facilities, and access to before- or after-school care.
Parents who left D.C. public schools were also more likely to mention broad concerns, such as school safety and transportation. 
"For those who have opted out of public schools even before their children started kindergarten, their perceptions are formed not by experience with a given school, but what they learn from third party information sources," Coffin writes. 
Parents who stayed in D.C. public schools are more likely to rely on information from their personal networks, such as school visits or word-of-mouth. 
Between the lines: As more parents remove their kids from DCPS, economic segregation at higher grade levels deepens, the study found — meaning D.C. public school parents are more likely to have either very high income or low income. 
But deeper data on how income levels vary across grades is still missing, Coffin says, meaning further research can be done to explore how student exit impacts learning outcomes. 
2. 🍽️ Downtown restaurants seek revitalization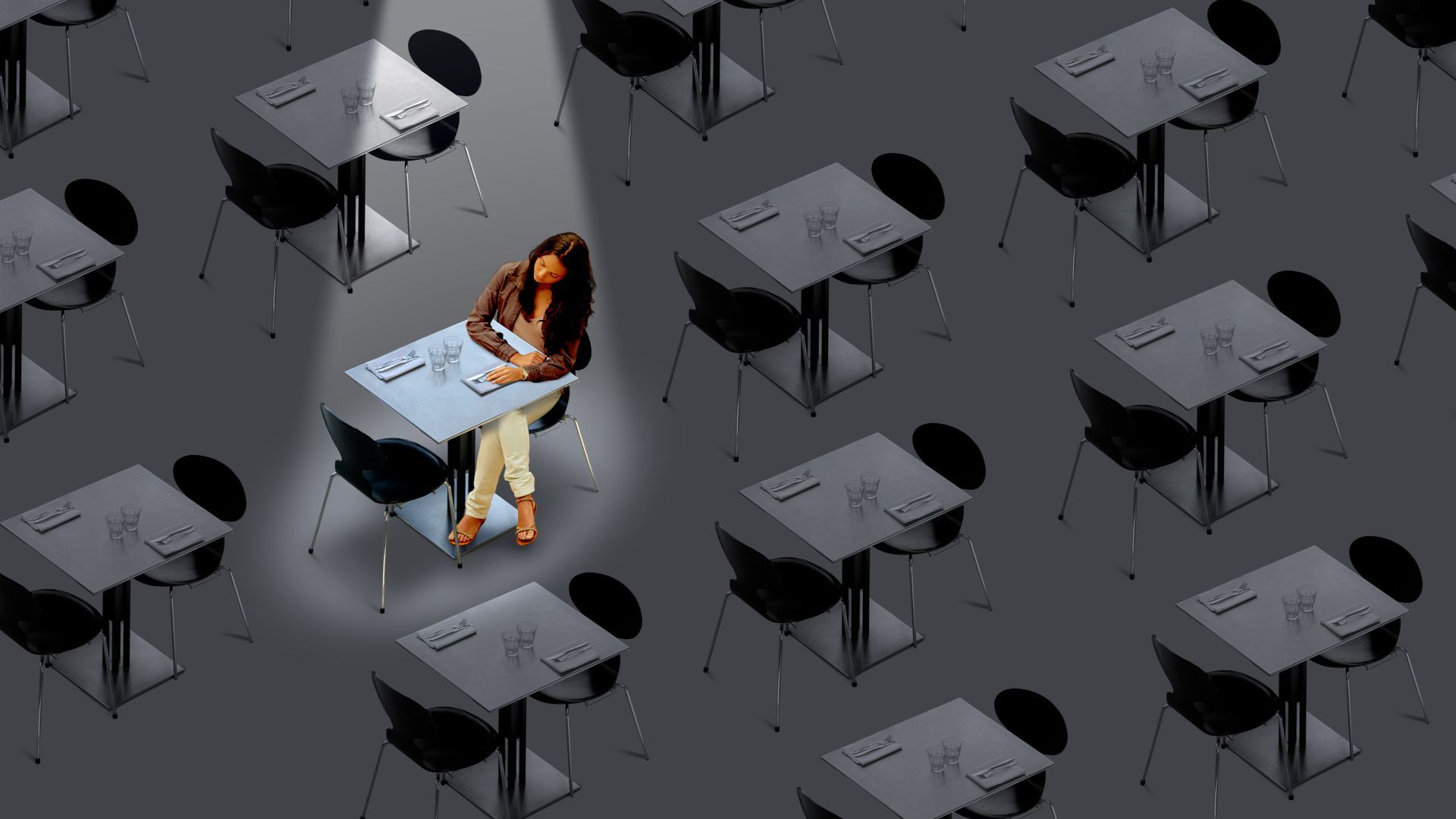 Downtown restaurants — specifically those that didn't receive Restaurant Revitalization Funding — are still struggling as most office workers continue to work from home, Paige writes.
Why it matters: The now-depleted Restaurant Revitalization Fund was awarded to less than a third of applicants, leaving the rest without the financial support they desperately needed. 
Zoom in: Daisuke Utagawa, one of the owners of Daikaya Group, says none of his restaurants received funding.
"When you don't give it to the two-thirds of people that equally need it, it's almost like government-induced anti-competitive behavior," the restaurant owner tells Axios.
The Small Business Administration approved about 730 grants for D.C. businesses, Washington City Paper reports.
What's happening: Calls to replenish the RRF have been widespread. A replenishment bill has been introduced, but still has a ways to go.
In the meantime, Utagawa and other neighboring restaurant owners are doing their best to draw patrons downtown, with efforts such as expanded outdoor seating, upgraded PR efforts, and to-go cocktails. 
He says most folks who go downtown these days are going to eat at a specific restaurant or for other non-work-related reasons. 
"Let's put it this way," he adds, explaining how empty the city is. "You can find parking spaces any time of the day anywhere on the street downtown."
3. Attorney General Racine declines 2022 run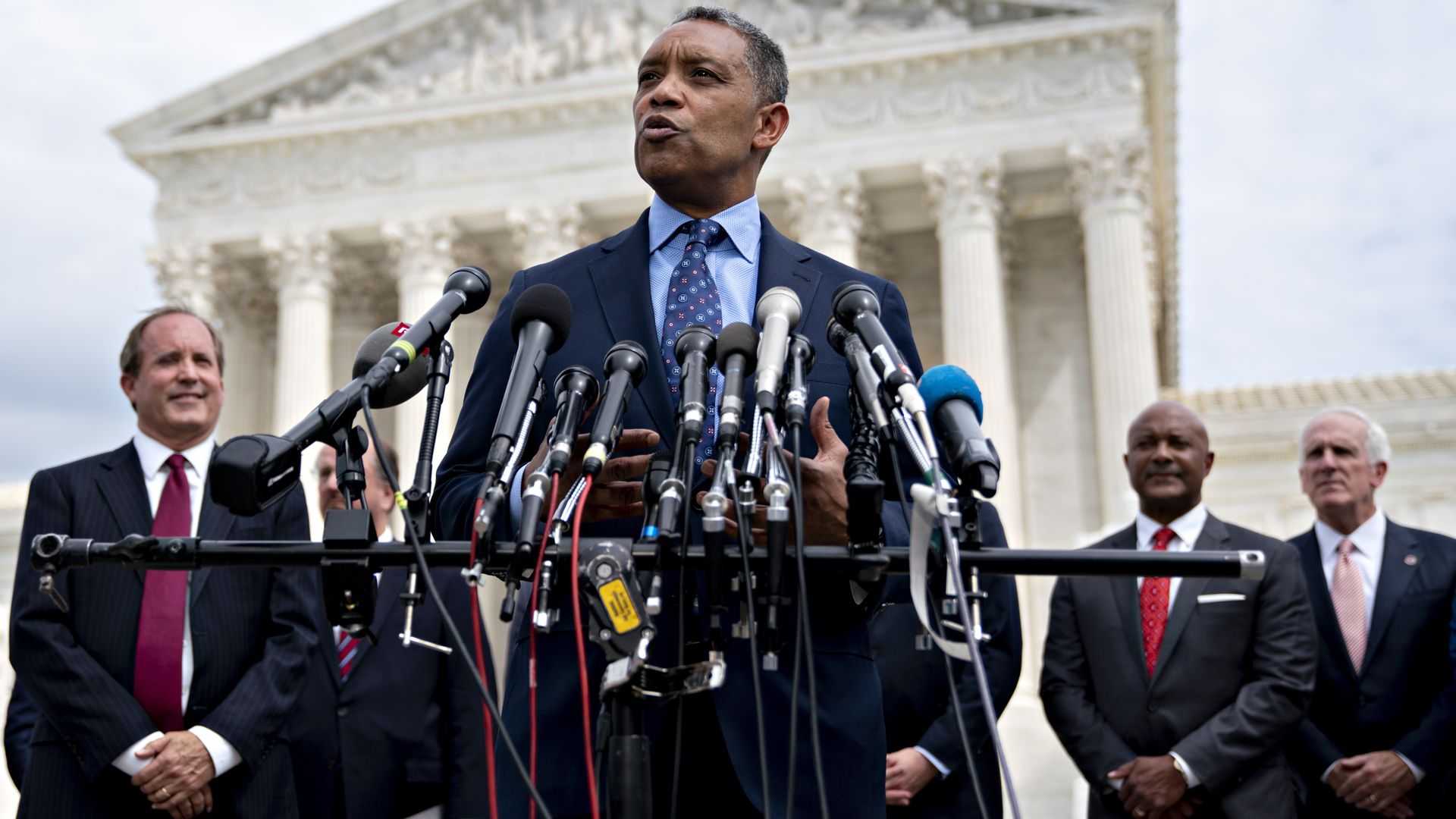 D.C. Attorney General Karl Racine said yesterday that he will not run for office next year, capping off two terms where the Democrat took on former President Donald Trump and corporate titans. 
Why it matters: For years, Racine captured national attention and considered running for mayor, but now his exit sets the stage for a competitive race to fill his seat and other candidates to run for mayor.
Racine is the District's first elected attorney general. Since 2015, he has built out a formidable law office that has run a controversial landlord out of the city, sued companies such as Amazon, and investigated Trump's business dealings.
4. 🚦Speeding up to slow down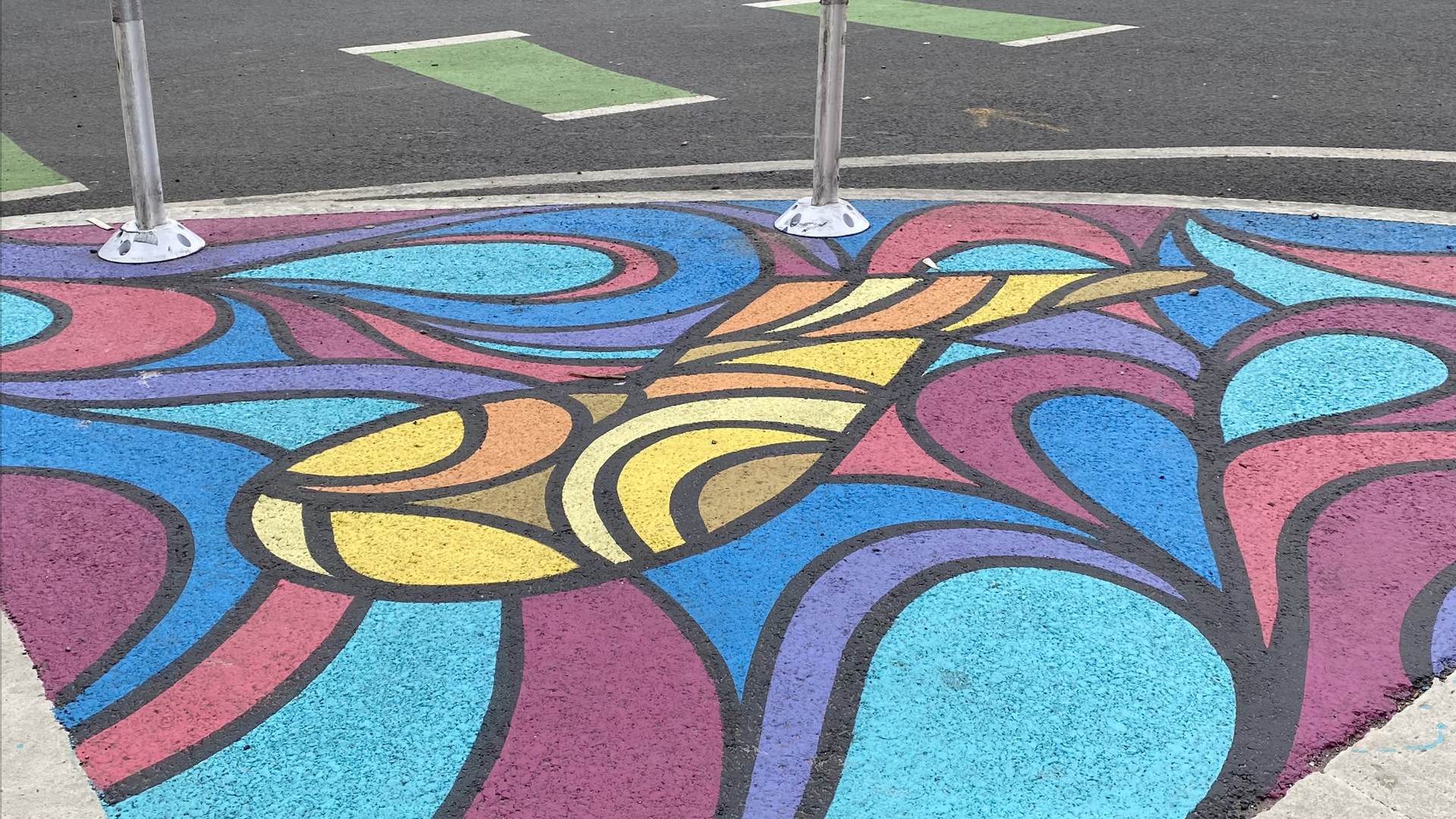 Mayor Bowser, following mounting pressure from residents calling for safer streets for pedestrians and cyclists, announced a plan to accelerate Vision Zero roadway safety projects and eliminate bureaucratic delays. 
Driving the news: Over the last month alone, Bowser said during yesterday morning's press conference, four children have been hit by cars in the District — one of them was killed. 
These tragic incidents highlight the mounting danger on D.C.'s streets, especially as pandemic-related restrictions lift. 
"I acknowledge, like many of you, the frustration and anger that is boiling over in our communities because of traffic violence," she said. 
How it works: The accelerated projects include improvements such as adding speed humps, stop signs, and right turn hardening measures. 
5. Around the beltway: IRL Homecoming is back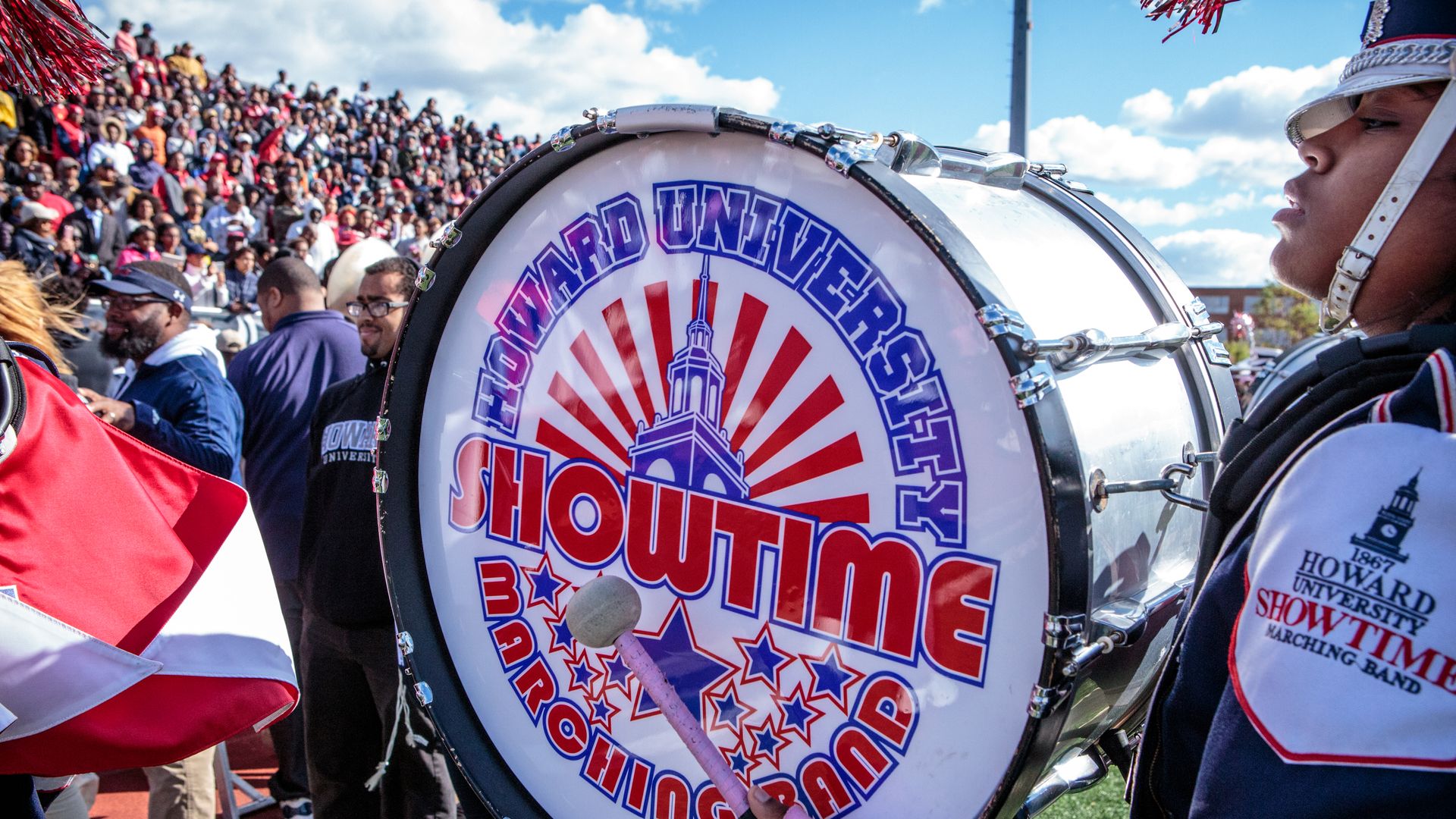 🏈 Howard University Homecoming is back IRL this weekend, after being all virtual last year, but only students are invited to in-person events. 
Alumni are invited to take part in virtual events while students must complete a daily COVID-19 assessment before taking part in in-person events.
🍽️ Dream job alert: Washington City Paper is looking for someone to be their carry-out critic. 
That's right: A job focusing exclusively on restaurants that offer takeout. 
Alumni are invited to take part in virtual events while students must complete a daily COVID-19 assessment before taking part in in-person events.
📬 The D.C. DMV is warning people to beware of phishing emails that look like they're from DMV representatives. 
Check the email address and body for misspellings. Emails that contain financial threats or asks for money are not authentic. 
🌮 Roy Boys is hosting a Hispanic Heritage Month event called La Gran Fiesta with area chefs and bartenders starting today at 4pm. 
6. Vacancy: Vaccinated guests only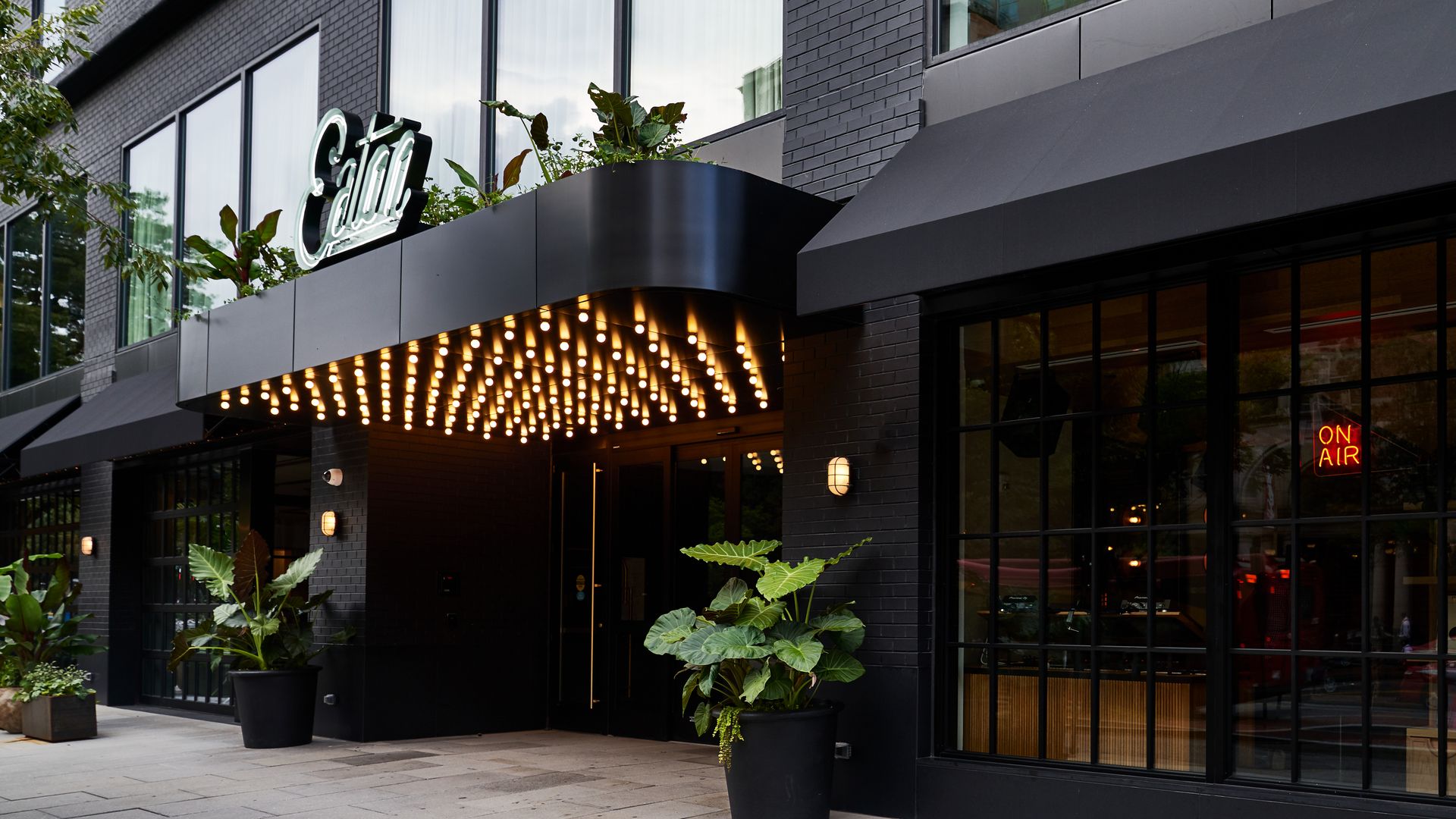 Eaton DC says it will be the city's first hotel to require vaccines or negative COVID tests (within the previous 72 hours) for guests.
All food and beverage outlet guests, wellness center guests, and employees and contractors will need to provide proof of vaccination or negative COVID-19 test starting Nov. 1.
Hotel guests and visitors will have to comply starting Nov. 15.
All meeting and event attendees will have to comply starting Dec. 1.
🎉 Congrats to Cane and Thip Khao for making the New York Times' Restaurant List detailing the 50 places in America their writers and editors are most excited about right now.