Axios D.C.
May 16, 2022
Happy Monday! Not a stellar weekend for our Nats, Caps, Spirit, and Mystics fans... hang in there, guys.
Luckily, the Nats did have one win on Saturday.
⛈️ Today's weather: How do we know it's about to be summertime in the District? Thunderstorms. Expect storms throughout the day, with temperatures in the high 70s.
📍 Situational awareness: Expect delays on Metro's Green and Yellow lines after WMATA abruptly pulled 72 train operators from service due to lapsed re-certifications.
Today's newsletter is 885 words — a 3-minute read.
1 big thing: 🤔 COVID data delay under the microscope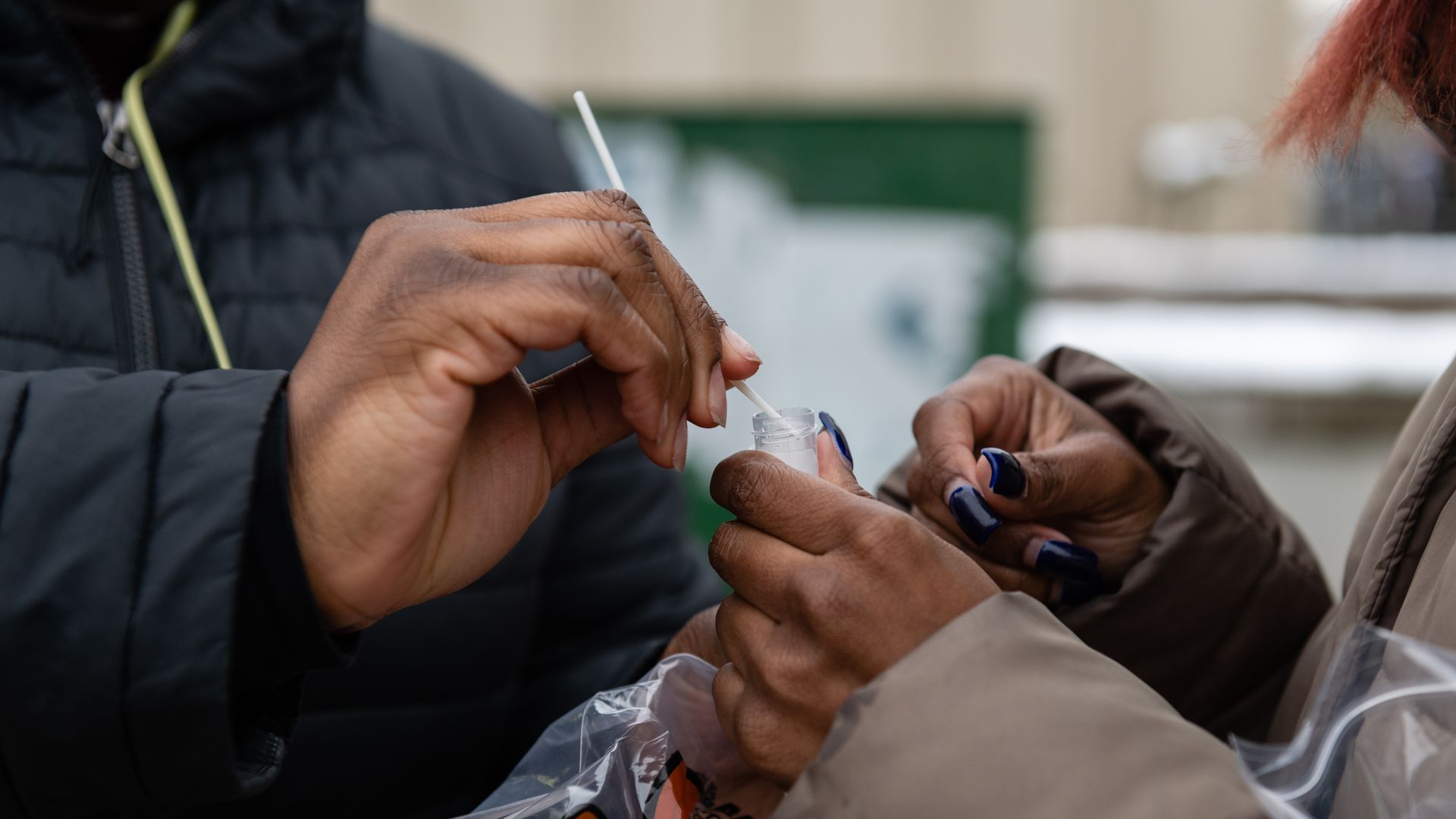 Several D.C. Council members are probing DC Health over why the agency failed to submit COVID-19 data to the CDC for two weeks.
Why it matters: DC Health has yet to provide any detailed explanation on why there was a lapse in data reporting. The agency has said its key metrics, which are supposed to be posted weekly showing case rates and hospital capacity, are available to help residents make the best personal risk assessments.
But that disruption left D.C. residents "without a means by which to meaningfully assess their risk," according to a letter sent to the agency by several council members last Thursday.
What they're saying: The council members ask DC Health to ensure all data is available on its website at 4pm each week, restore outbreak data, and launch an investigation into why the disruption occurred.
Of note: The letter also asks DC Health to provide a detailed plan on its wastewater surveillance program.
Details: DC Health has been working on starting a program to monitor the level of COVID in D.C.'s wastewater for several months, previously telling Axios it planned to get the program up and running in April — which it has not done.
In Thursday's letter, the council members wrote that D.C. allowed a contract "with a private company to conduct wastewater surveillance to lapse without a plan."
Yes, but: A person with knowledge of the wastewater surveillance program, who is not authorized to speak publicly, tells Axios that it was actually the CDC that ended its contract with a private company and is now contracting with another company called Biobot Analytics to handle its National Wastewater Surveillance System.
D.C's Blue Plains plant is part of this national system, and wastewater surveillance data on the CDC's website, including for D.C. and New York, was listed as unavailable last week.
What they're saying: Newsha Ghaeli, the president and co-founder of Biobot Analytics, tells Axios the CDC began a contract with the company on April 15 and there was an initial ramp-up period to onboard participating facilities and begin sampling wastewater.
2. 🚶🏽 Why we can't walk
Improving D.C.'s walkability should go beyond infrastructure fixes to account for levels of policing, environmental quality, and other factors that affect how much people walk, according to new research.
Why it matters: The pandemic and the rise of remote work have made walkability even more important as Washingtonians spend more time in their own communities. "People want more out of their neighborhoods," Urban Institute researcher Yonah Freemark tells Axios.
State of play: Washington has a walkability disparity – areas with large numbers of people of color, people with physical disabilities, and low-income families are facing some of the biggest challenges when it comes to getting around.
Details: The Urban Institute's walkability report included policing, which impacts a community's comfort level with walking; proximity to places to walk such as schools, parks, bus stops, and jobs, environmental quality, infrastructure, and safety. 
Areas toward the center of the city such as Chinatown and Shaw struggle with environmental impacts on walkability including air quality, noise pollution, shade, and vegetation.
Communities east of the Anacostia River are more heavily policed, have poor sidewalks and infrastructure, and poor access to resources.
The city's wealthiest areas are unsurprisingly the most walkable.
3. 🚴🏼 Stat du jour: Pedestrian peril
A pedestrian or cyclist is killed every 18 days in the District, according to an Urban Institute analysis.
That's worse than in 2015, when the Vision Zero safety initiative was launched.
4. 😷 The mask car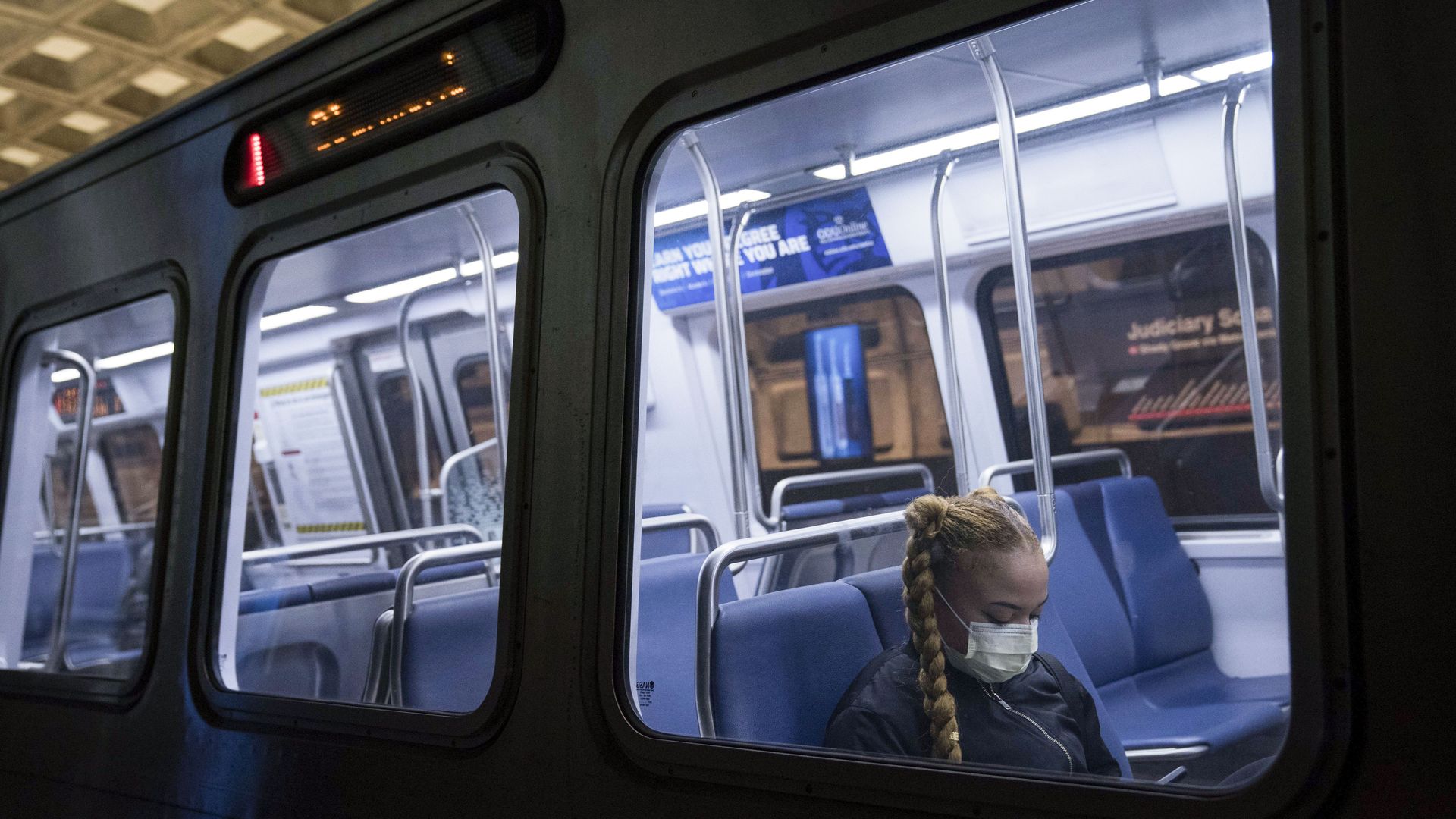 Metro is considering mask-only cars for passengers. 
The agency, which no longer requires face masks for riders, discussed the idea during a board meeting last week, and tells Axios that it's "in the very early stages of research."
Between the lines: Mask-only cars don't seem likely to happen, though. Board members have already acknowledged that enforcement would be difficult. Plus, Metro didn't strongly enforce the mask mandate before it was lifted.
💭 Our thought bubble: We've got lots of questions about how this would work. How will riders know which car is mask-only? Would mask-only cars make Metro's crowding problem worse? Would a car monitor be needed to enforce the mask rule?
What do you think? Would you be more comfortable with mask-only Metro cars? Should other transit systems implement similar policies? Reply to this email with your hot takes.
5. Around the Beltway: A civil war in Fairfax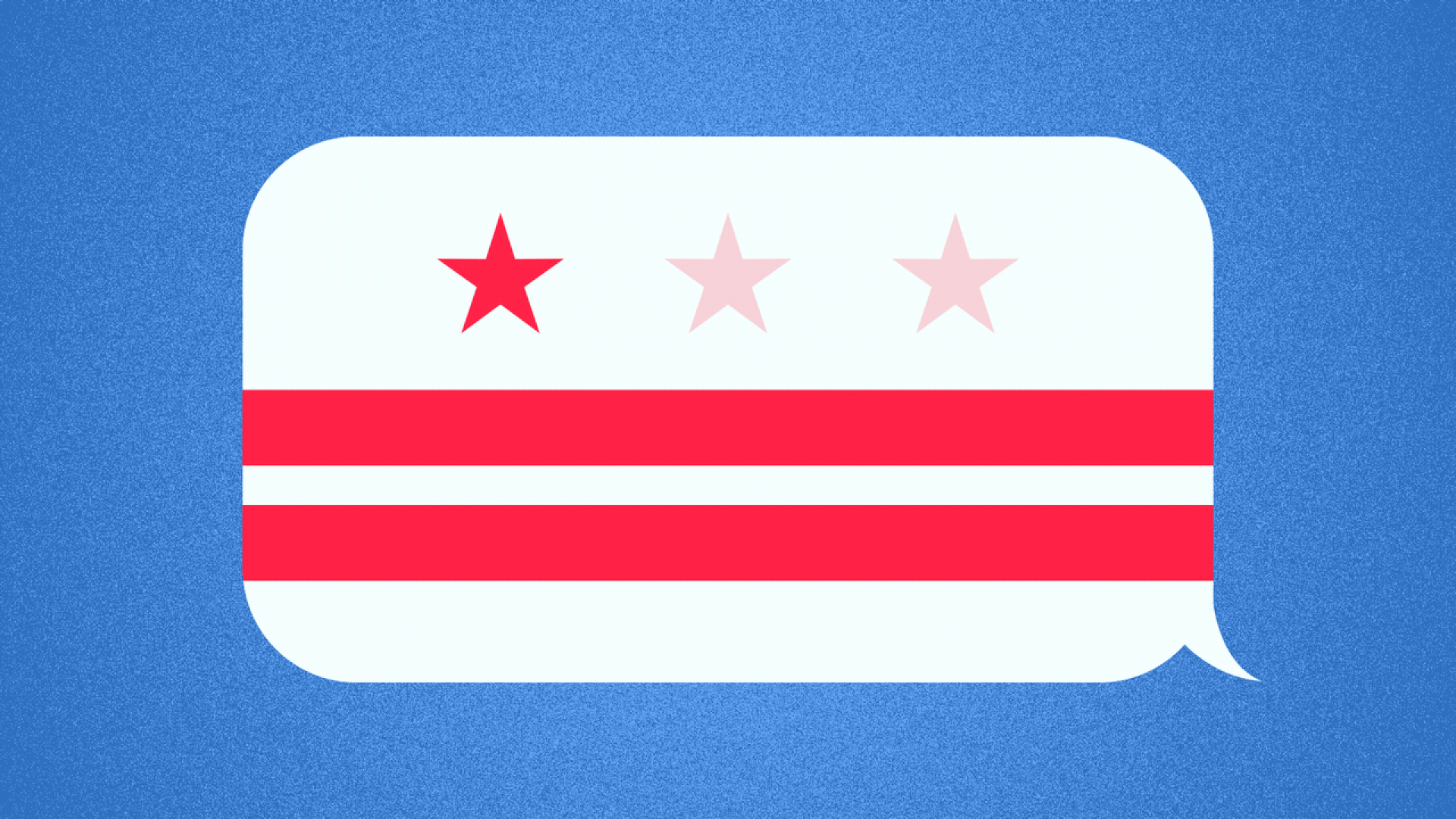 ⚠️ A fierce debate erupts over Confederate-themed streets in this Fairfax community. (Washington Post)
🚨 A grandmother mourns D.C.'s 70th homicide victim, an 18-year-old gunned down on 14th Street. Murders are up 6%. (NBC4)
✅ In Northern Virginia, local budgets get approved despite a lack of breakthrough on the state budget in Richmond. (DCist)
🌇 In Friendship Heights, a 310-unit residential project would convert retail space into homes. (UrbanTurf)
🥾 Crews rescued a hiker in Rock Creek Park over the weekend. (WTOP)
6. 💐 A bouquet to go
Lee's Flower Shop, a D.C. staple, is brightening up Union Station with its first satellite location.
Details: The new shop, which opened in early April, specializes in bouquets, small plants, and other items that are easily transported. Most items are priced at around $20.
Stacie Lee Banks, who co-owns the shop with her sister, Kristie Lee Jones, says the shop is already developing regulars.
Hours: Mon- Wed 10am-5pm, Thurs- Sat 9am-6pm, Sun 12pm-5pm.
Location: It's in Union Station's main hall in the old Ladurée space and adjacent to Blue Bottle.
7. 🌈 Over the rainbow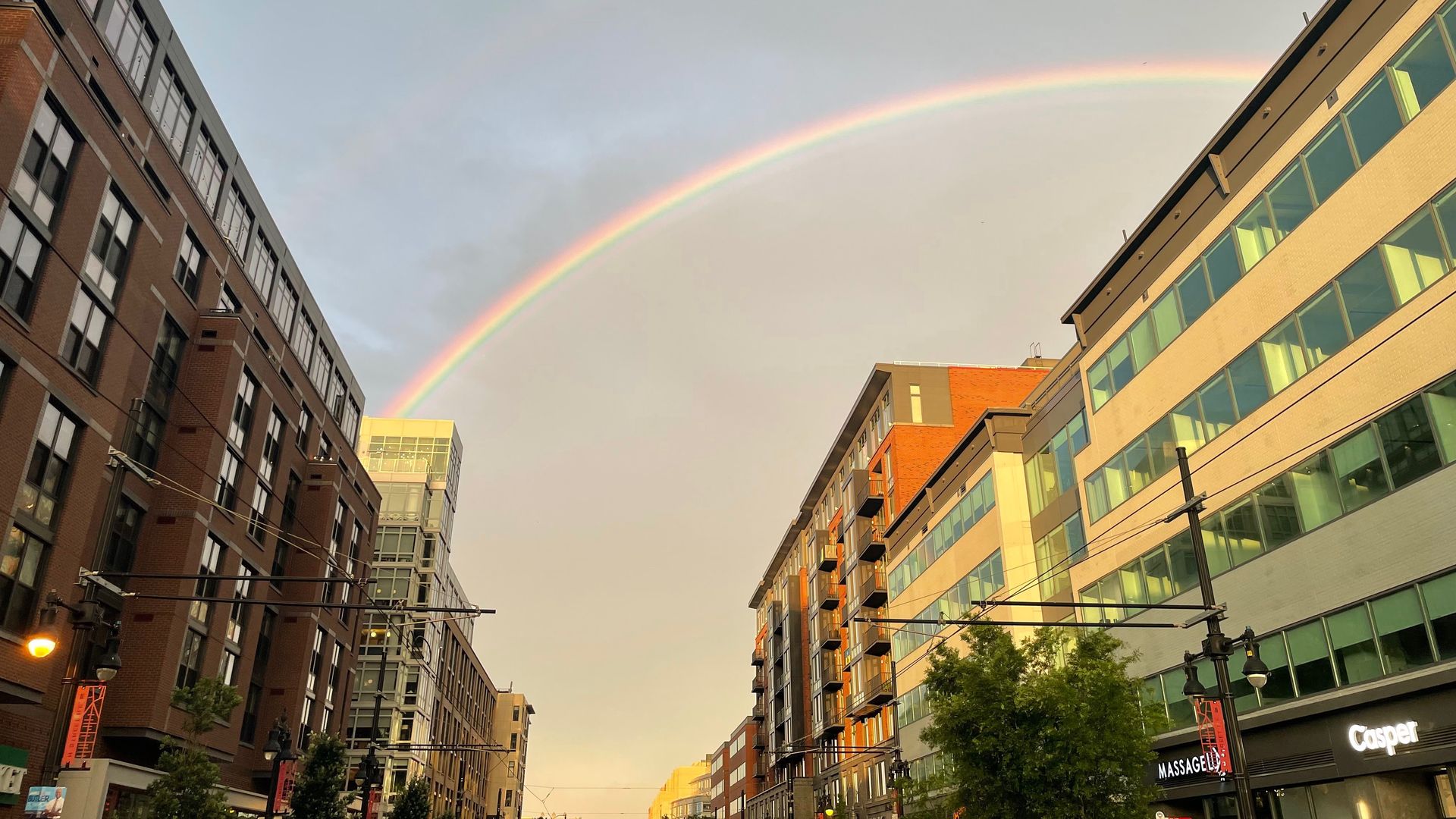 Our rainy Sunday ended with a double rainbow. Did you catch it?
🍺 The Metropolitan Beer Trail kicked off this weekend! Did you go?
Grab a pass here to get discounts at bars, including Metrobar and City-State Brewing, as you walk the trail.
Editor's note: The sixth story in this newsletter has been updated to reflect the store's new hours and also notes the name of the store's co-owner.