Axios D.C.
April 05, 2022
Good morning, D.C.! It's Tuesday.
☔️ Today's weather:  We're in for a rainy day with a high of 63. You know what they say about April showers...
💡Situational awareness: Today is Axios' inaugural What's Next Summit! Register here to attend virtual livestream sessions featuring José Andrés, Mayor Muriel Bowser, and the CEOs of GM, Accenture, TIAA, and more. 
Today's newsletter is 750 words — a 3-minute read.
1 big thing: 😷 When the masks came off…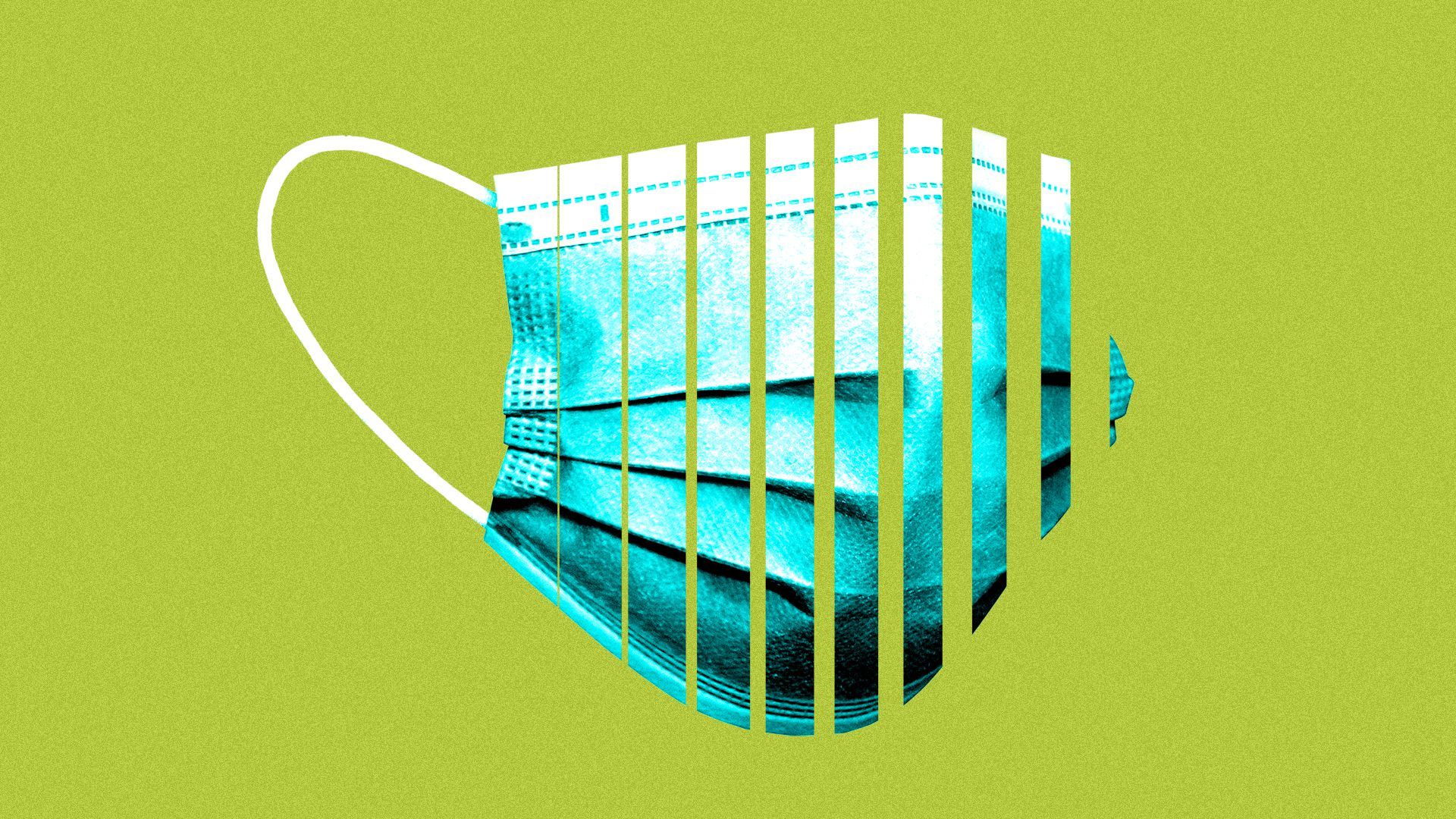 After a month of masks being optional in northern Virginia and some Maryland schools, COVID case counts have remained low.
Why it matters: American Public Health Association executive director Georges Benjamin says low transmission and high vaccination rates in our area have kept COVID case counts low in schools.
By the numbers: Some districts reported a decrease in cases among students and staff from February to March, when the masks came off.
Fairfax: It saw an over 50% decrease in student and staff cases from February, down to 732 in March. 
Alexandria City: Cases among students, staff, parents, and community partner programs located in district buildings declined by 41% from February to March.  
Loudoun: The district tells Axios it doesn't break out weekly or monthly data and wouldn't say whether COVID cases had increased or decreased since masks were made optional on February 22.
Montgomery: The district saw an increase in at least one COVID trend since masks became optional. The number of students quarantined from February to March increased from 2,300 to 3,800. But that's still way down from 15,200 in January. 
D.C.: The District relaxed mask rules about two weeks after its suburban counterparts, and reported 52 cases during the month of March.
Zoom out: Children's National Hospital says it has not seen a spike in COVID-19 cases in its emergency room, although it has seen a higher volume of patients in the past week for a variety of ailments. 
Yes, but: There are teachers and students who are opting to wear masks, which may be part of the reason why school COVID case counts have stayed low.
What we're watching: Most local school districts have yet to go on spring break, with the exception of Fairfax County, which is off this week.
2. Remembering Bruce Johnson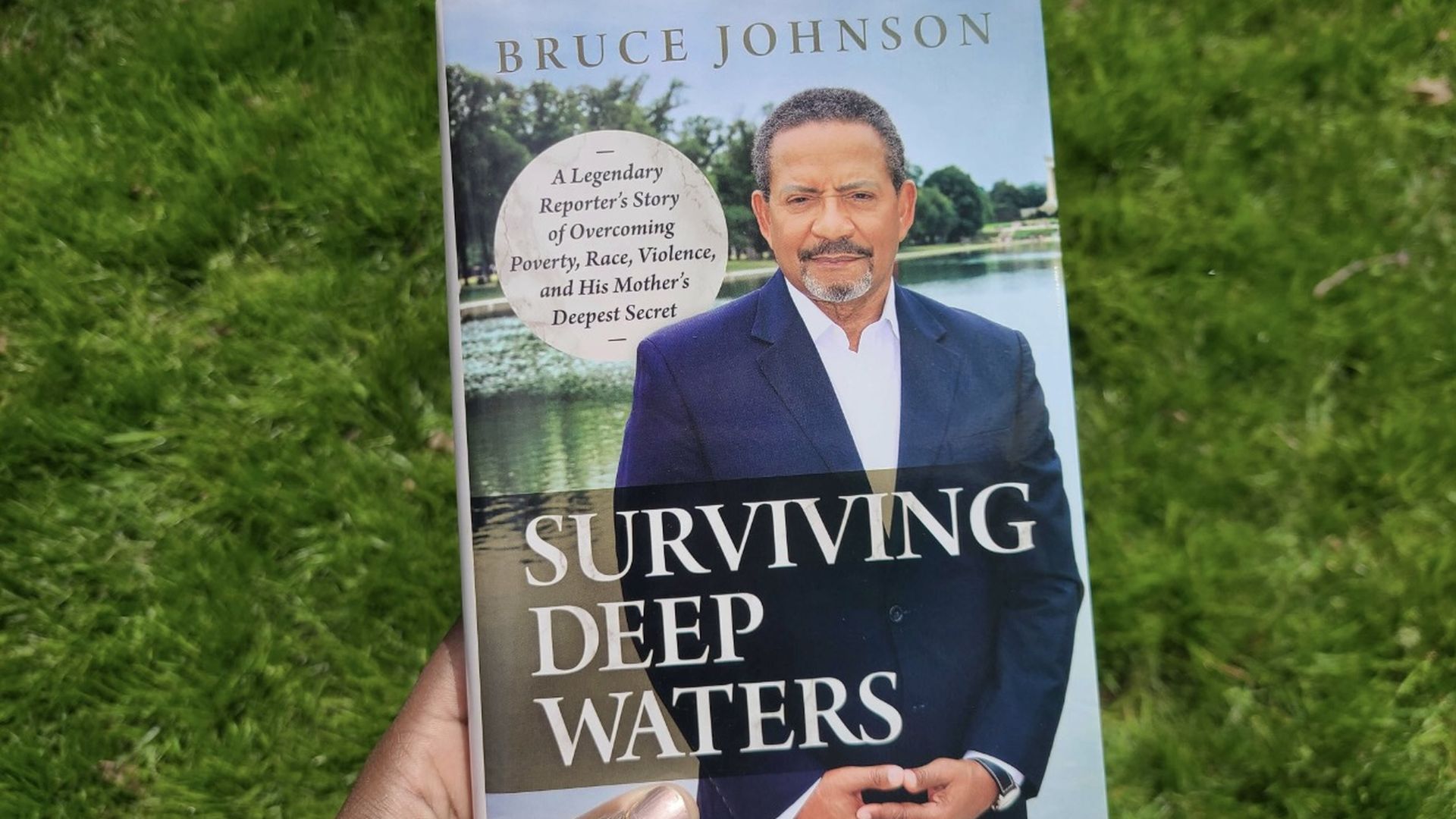 👋🏿 Hi, editor Kayla here. Like so many Washingtonians, I was shocked Sunday night to learn of Bruce Johnson's passing. As a kid in Vienna, I grew up watching Johnson anchor on Channel 9, and as a Black D.C. journalist, I'll always be indebted to him.
I was lucky to connect with Johnson just last week, as it happens. My mother had attended an event where Johnson was signing copies of his latest book, "Surviving Deep Waters," and asked him to inscribe a copy for me. 
When she told him what I do for work, he did something else: He added his phone number and made her promise to have me reach out. 
We eventually got in touch via LinkedIn (his voicemail was full!), and made plans to chat. 
"[I] always make time for serious young journalists like you," he told me in a message last Thursday.
Our call never happened — it was scheduled for Monday morning, the day after he died. Watching the social media tributes hail Johnson as a mentor who supported young Black journos in particular, I know I would've taken notes on every word.
3. Around the Beltway: 🗺️ Maryland's new map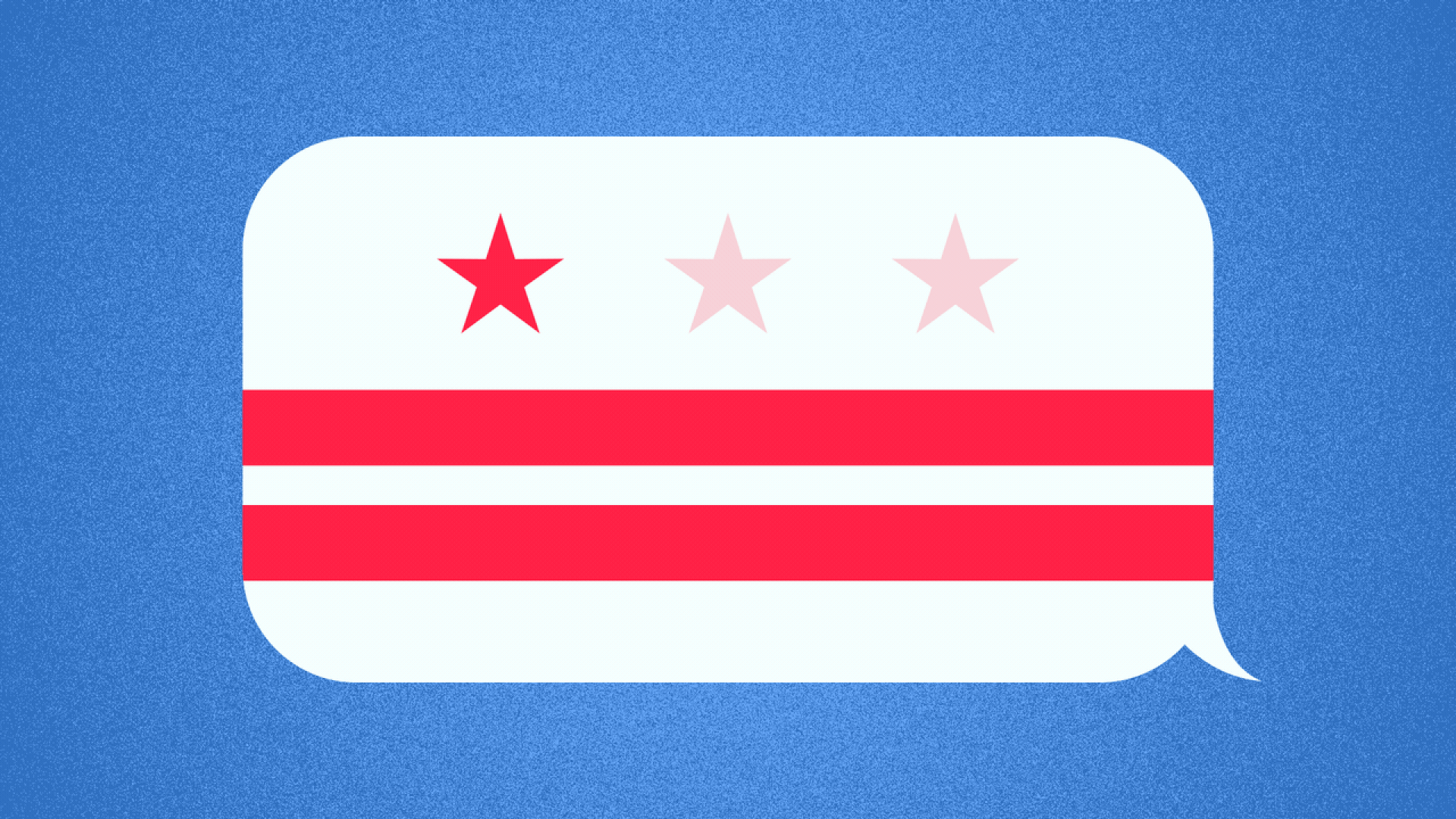 🗺️ Maryland Governor Larry Hogan will sign into law a new congressional map after reaching an agreement with the state attorney general and ending legal battles over the maps. (Washington Post)
The new map is likely the one to be used in the upcoming midterm elections.
👟 Reston elementary school teacher Susanna Sullivan won the Cherry Blossom Ten Mile Run this weekend, besting Olympians and sponsored athletes. (Washington City Paper)
🚨 Montgomery County leaders want to reintroduce police back into county schools. Here's everything you need to know. (Bethesda Beat)
Fresh openings from the job board
4. Maryland's stadium incentives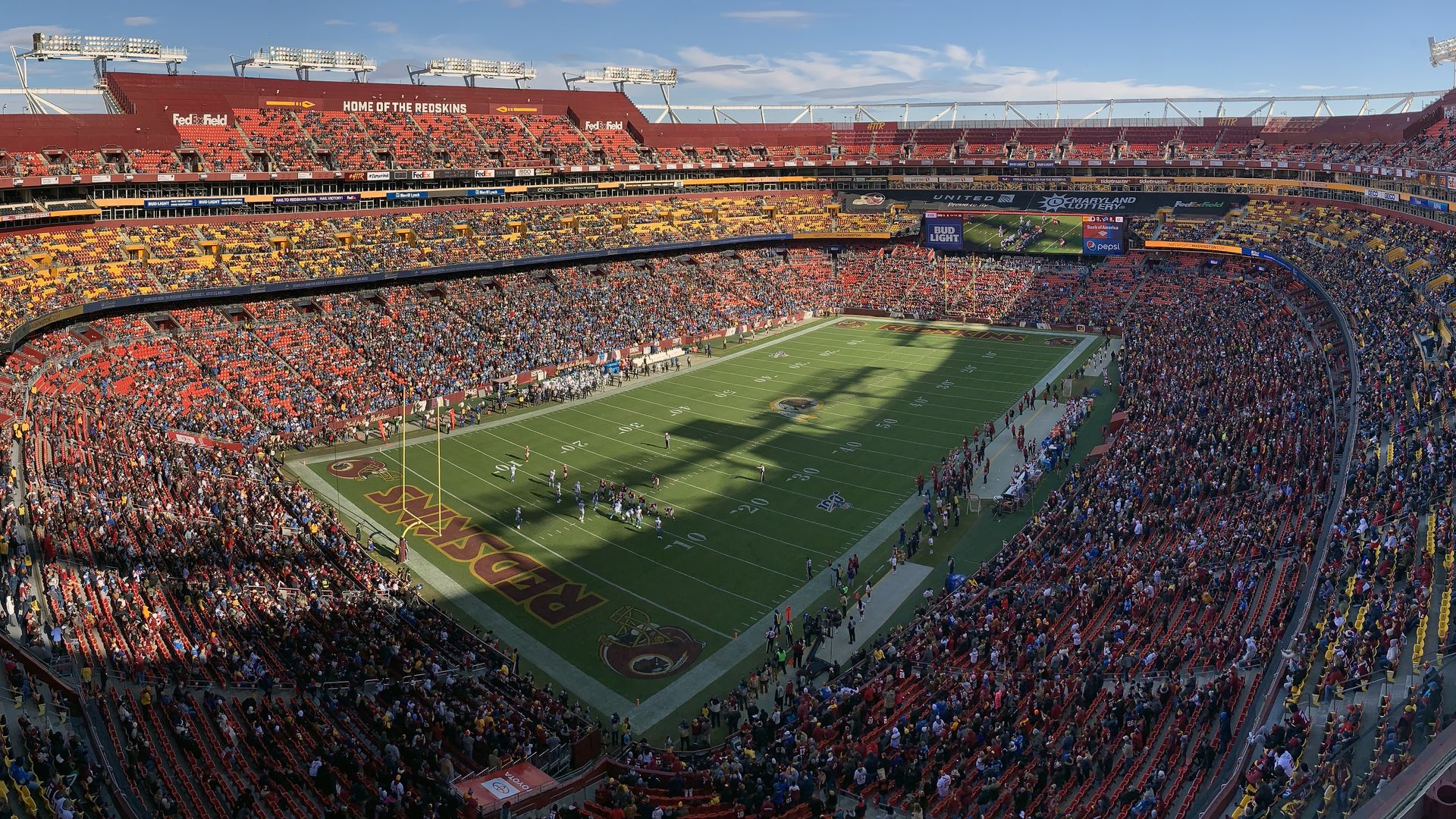 Maryland would spend $400 million to keep the Washington Commanders in Landover under a new proposal advancing in the statehouse. 
The incentives cannot be used on a new stadium but could fund infrastructure and a "sports entertainment facility" surrounding FedEx Field, the Washington Post reports.
Why it matters: Prince George's County hopes to retain the franchise for its economic development potential, but Republican Gov. Larry Hogan has ruled out a bidding war to keep Dan Snyder's team. 
Snyder wants a home for his team that includes a wraparound entertainment district, which is what the new Maryland proposal offers.
Investigations and harassment allegations about Snyder and his team have soured the stadium search. 
Go deeper: Last week, Mayor Muriel Bowser again called on Congress to transfer ownership of the RFK Stadium parcel, the site of a potential new stadium, from the federal government to the city. 
5. 🏆 Pic du jour: A big local win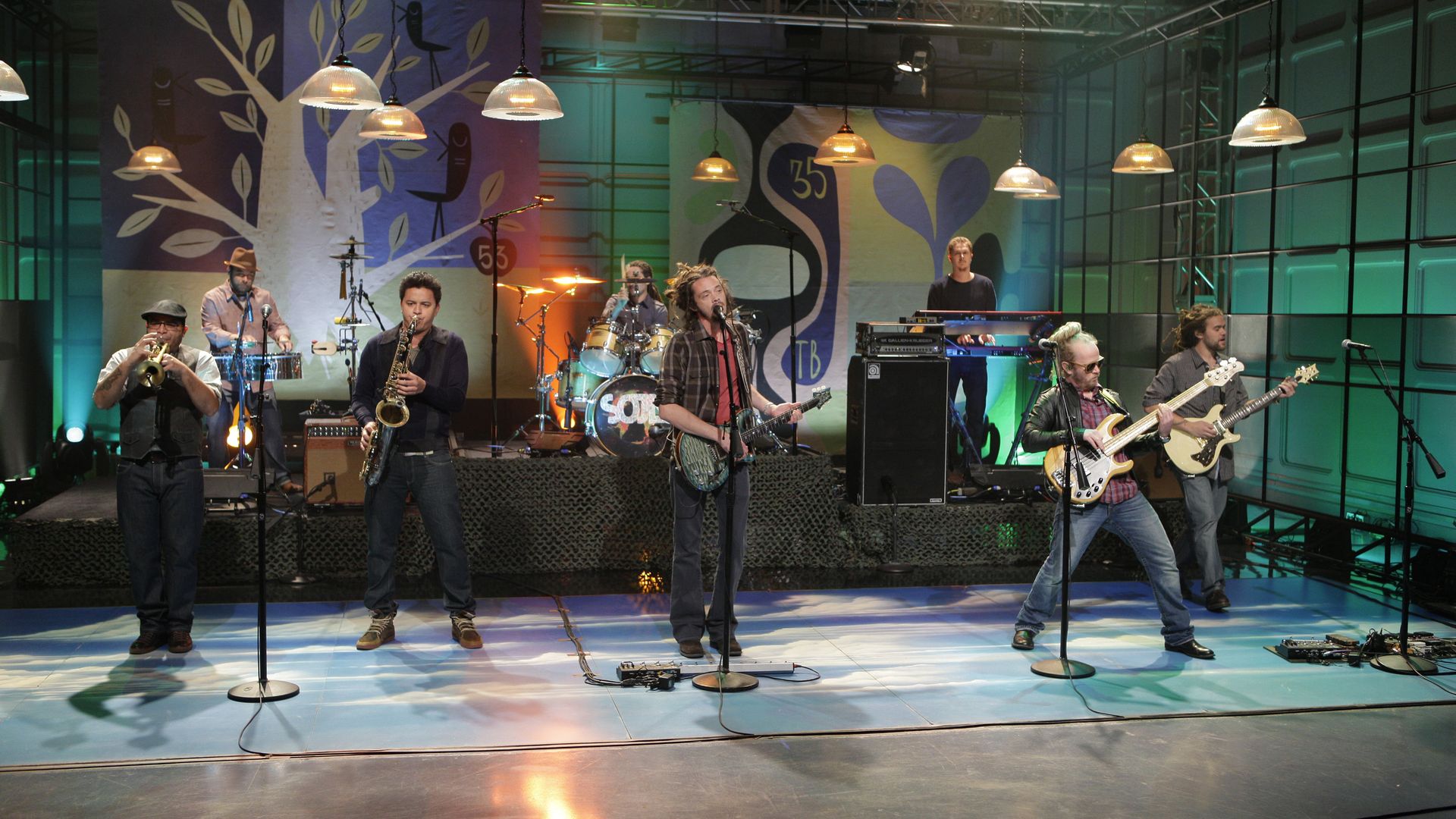 The Arlington reggae band Soldiers of Jah Army, is now a Grammy winner.
The group's best reggae album win was met with some criticism, as it is the first time an all-white band wins the award, ARLNow reports.
🍳 April is National Brunch Month! Make sure you're following our Instagram to keep up with the latest new brunches around town.