Axios D.C.
October 04, 2022
Happy Tuesday. To honor PoPville turning 16 years old next month, Atlas Brew Works will have a special-edition beer: the PoPville Cedar IPA.
☔️ Today's weather: Rain and high of 50.
📍 Situational awareness: Join us Thursday at 6:30pm for an Axios D.C. happy hour. Cuneyt will interview D.C. Council member Charles Allen on the issue of voting access ahead of the midterms.
Today's newsletter is 827 words — a 3-minute read.
1 big thing: 🏫 COVID in our schools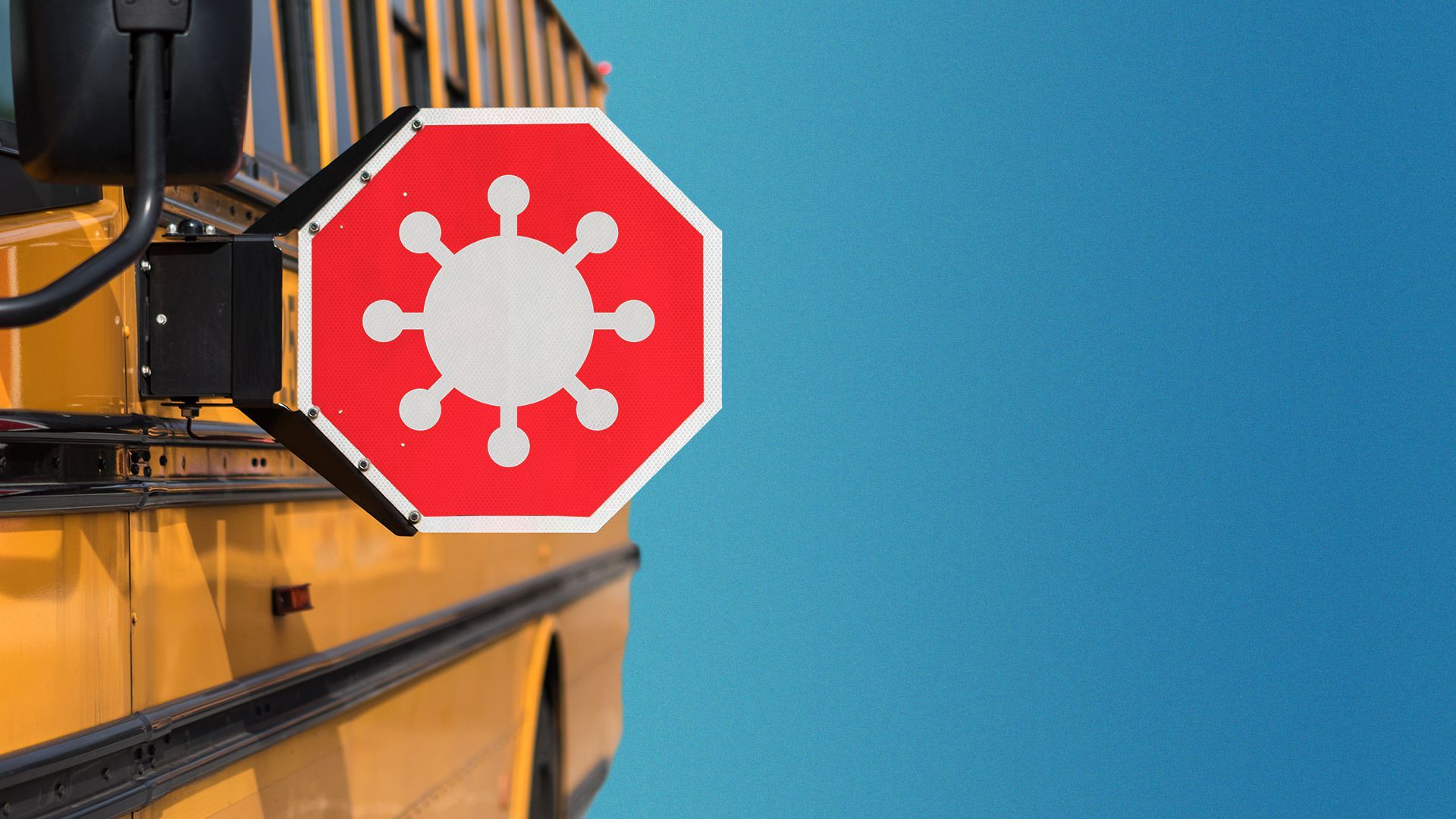 COVID-19 cases in D.C.'s public schools remain low a month into the academic year — although the data available is much less detailed than last year and it's harder to make comparisons.
Why it matters: COVID in schools is a much different story this year than last. Most students are able to be vaccinated and more vaccine requirements are in place.
As of Sept. 28, 90 DCPS students have tested positive and are in isolation. Forty-nine personnel are also positive and in isolation. As of this date last year, 477 students were positive and in isolation — and cases soon topped the thousands during the initial winter Omicron surge.
Yes, but: Experts tell ABC News it can be difficult to compare this year's data to last year's because current masking and testing guidance is less robust.
What's happening: In D.C., data reporting for schools has also changed. While DCPS continues to post case counts for each school on a daily and weekly basis, DC Health has not published data broken down by grade level or by public, private, and charter schools since June 2022.
State of play: DC Health posts weekly case counts on Wednesdays. The agency did not respond to Axios' questions about these data reporting changes.
Zoom out: Arlington County, Fairfax County, Montgomery County, and Prince George's County public schools also keep a school-by-school dashboard of case counts — with most counties reporting similarly low counts over the past week.
2. 🏘 Addressing the homeownership disparity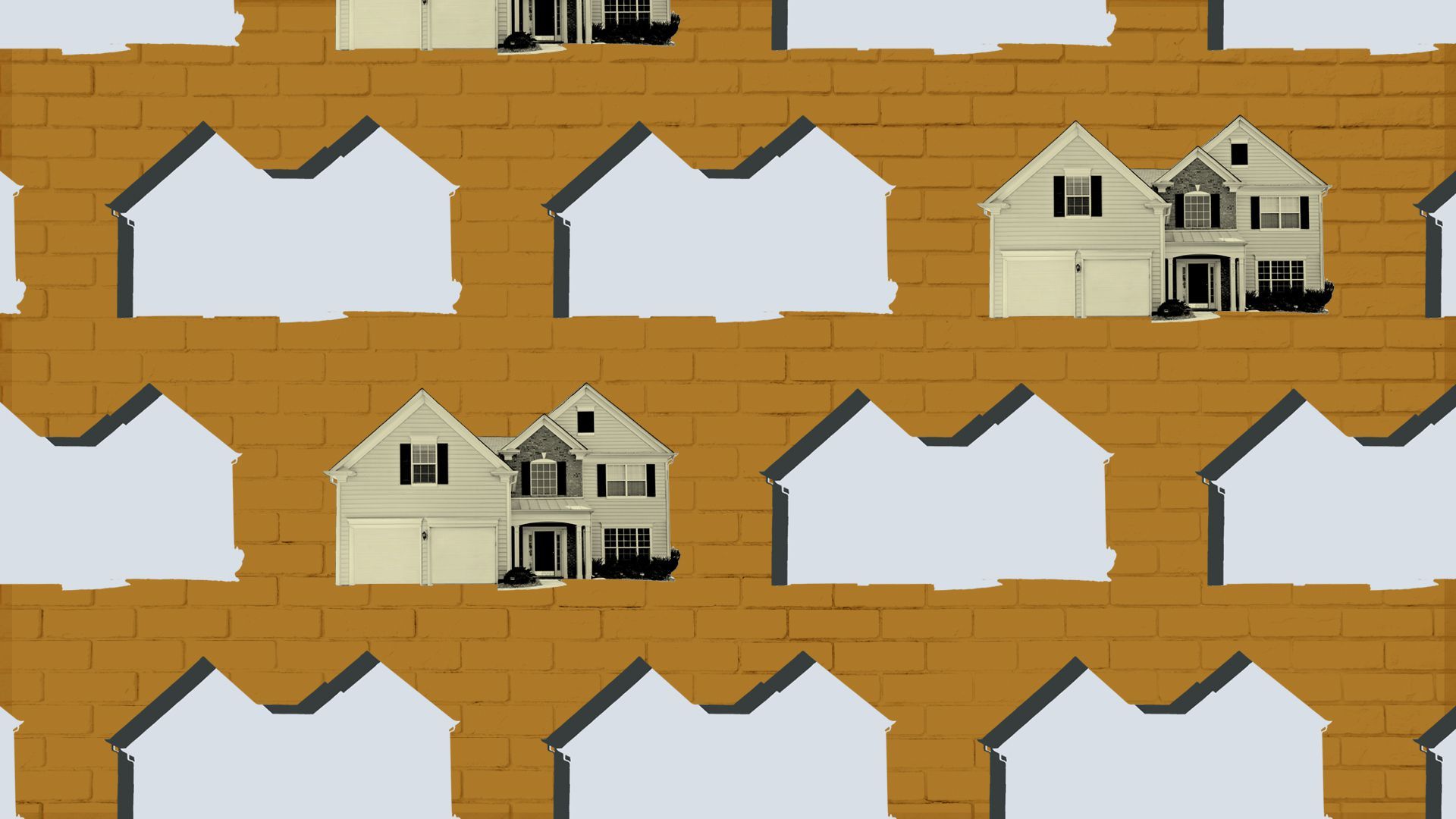 The Black Homeownership Strike Force yesterday released their recommendations to increase Black homeownership in the District.
The goal: 20,000 additional Black homeowners in D.C. by 2030.
Why it matters: There's a disparity between Black and white homeowners in the District, and according to Urban Institute analysis, the challenges facing first-time Black homeowners have only gotten bigger over the last decade.
Currently, 49% of white Washingtonians own their homes compared to 34% of Black Washingtonians, according to the mayor's office.
Catch up quick: The strike force was launched by Mayor Bowser back in June and tasked with recommending how to spend the $10 million Black Homeownership Fund.
What's happening: The group's 10 recommendations include plans to make it easier for Black residents to pass their homes on to younger generations, create more affordable housing (to buy) in D.C., stop unwanted solicitors from harassing homeowners about selling their homes, and support homeowners struggling to make repairs or who are at risk of foreclosure.
The strike force also recommended using the $10 million to create a public-private fund that would go toward more housing for a variety of income levels through funding and investing in housing projects and supporting mission-driven investors. 
3. Around the Beltway: ⭐️ 0/0 stars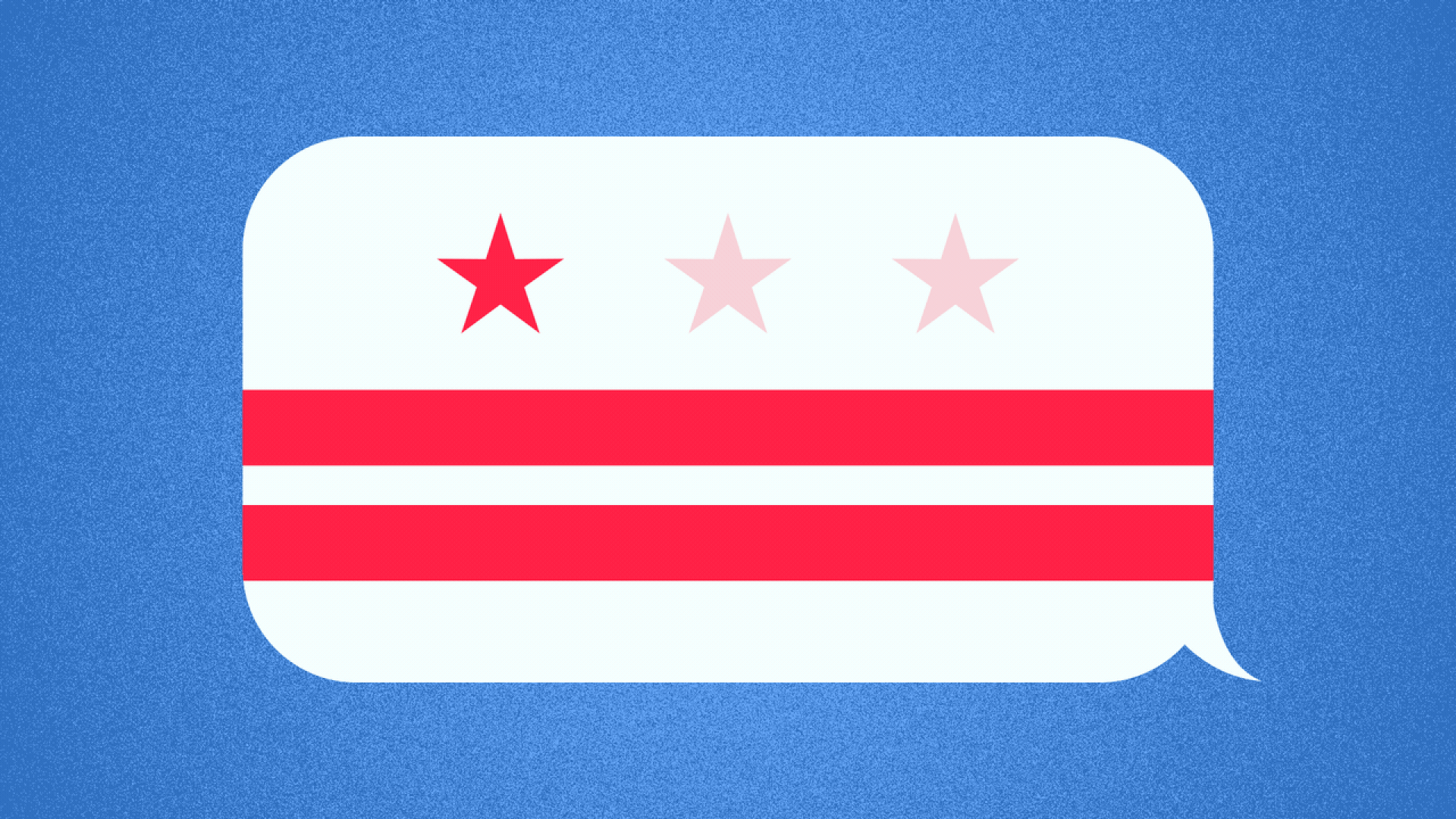 🏚 There's no permanent solution in sight for the owners of units at a crumbling condo building in Southeast D.C. The city plans another year of rental assistance for affected residents, but making the building safe again is proving more difficult. (Washington Post)
⭐️ Washington Post food critic Tom Sietsema is abandoning star ratings for restaurant reviews. (Washington Post)
🍎 D.C. teachers and parents say D.C. Public Schools are not keeping up with repairs on campuses. A backlog includes hundreds of broken security cameras. (WUSA9)
4. ☕️ So you're not into PSLs…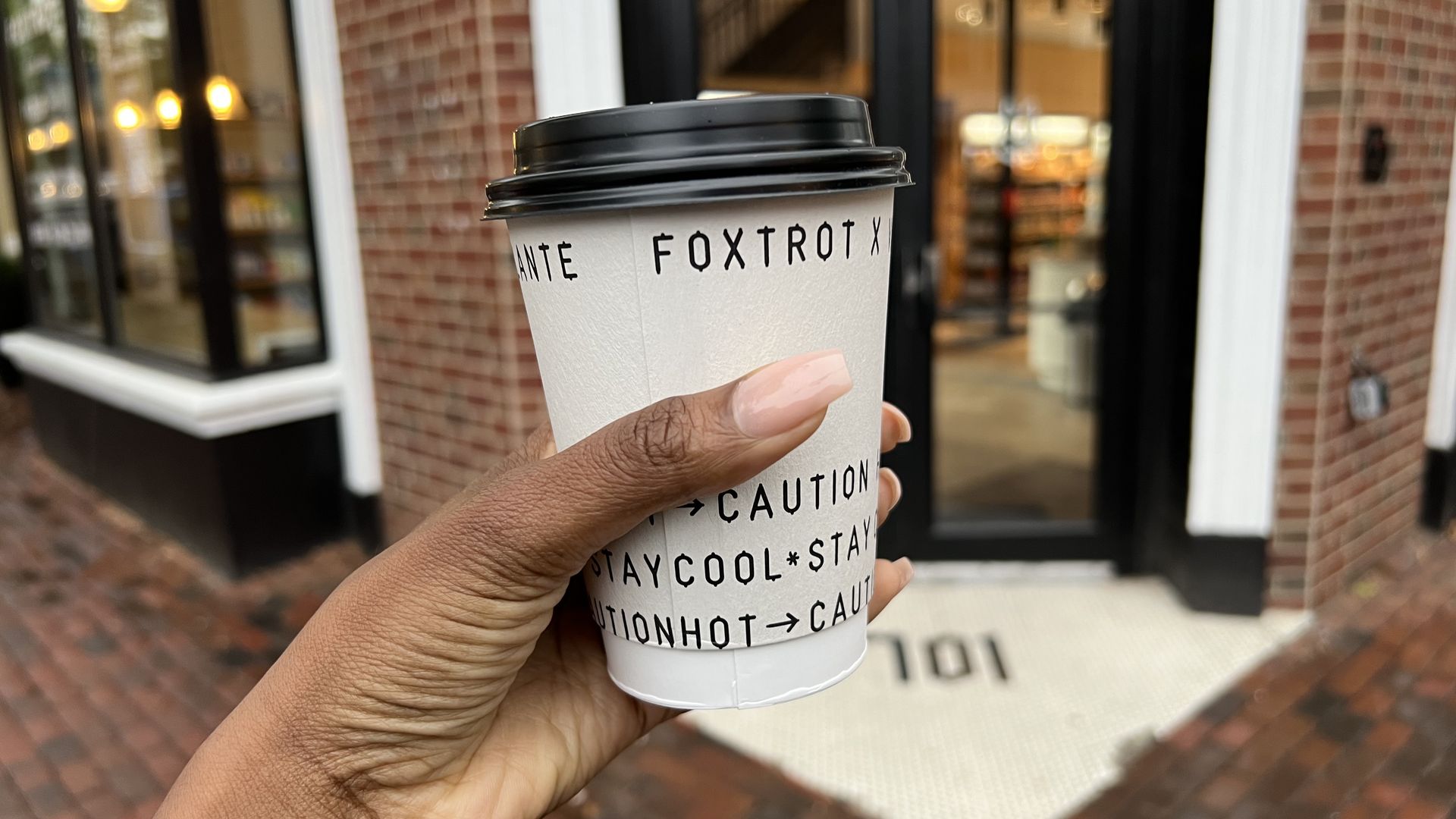 Hey, Paige here! Like a lot of millennials, I am obsessed with fall, but unlike a lot of folks my age, pumpkin spice just doesn't do it for me. Here are some fall drinks that I plan to try instead.
🍂 Foxtrot Market's Spirit Tea Toddy: Rooibos chai brewed pear, ginger, and vanilla syrups and aerated for a smooth texture.
🍂 Tatte's Honey Halva Latte: It's made with housemade halva syrup with a double ristretto shot and steamed milk, and topped with microfoam.
🍂 Morris American Bar's River Fix: The cocktail is made with tequila, baijiu, green apple, lemon, dried fig, and cinnamon. 
🍂 Urban Roast's Old Fashion Flight: It includes cranberry orange, Earl Grey vanilla, and maple old fashions. 
🍂 Bonus: This isn't a drink (unless maybe if you let it melt), but Ice Cream Jubilee has a new apple butter oatmeal cookie ice cream flavor and it has the potential to be my new favorite fall treat.
Take your career to the next level
5. 🍽 Last-minute Yom Kippur meals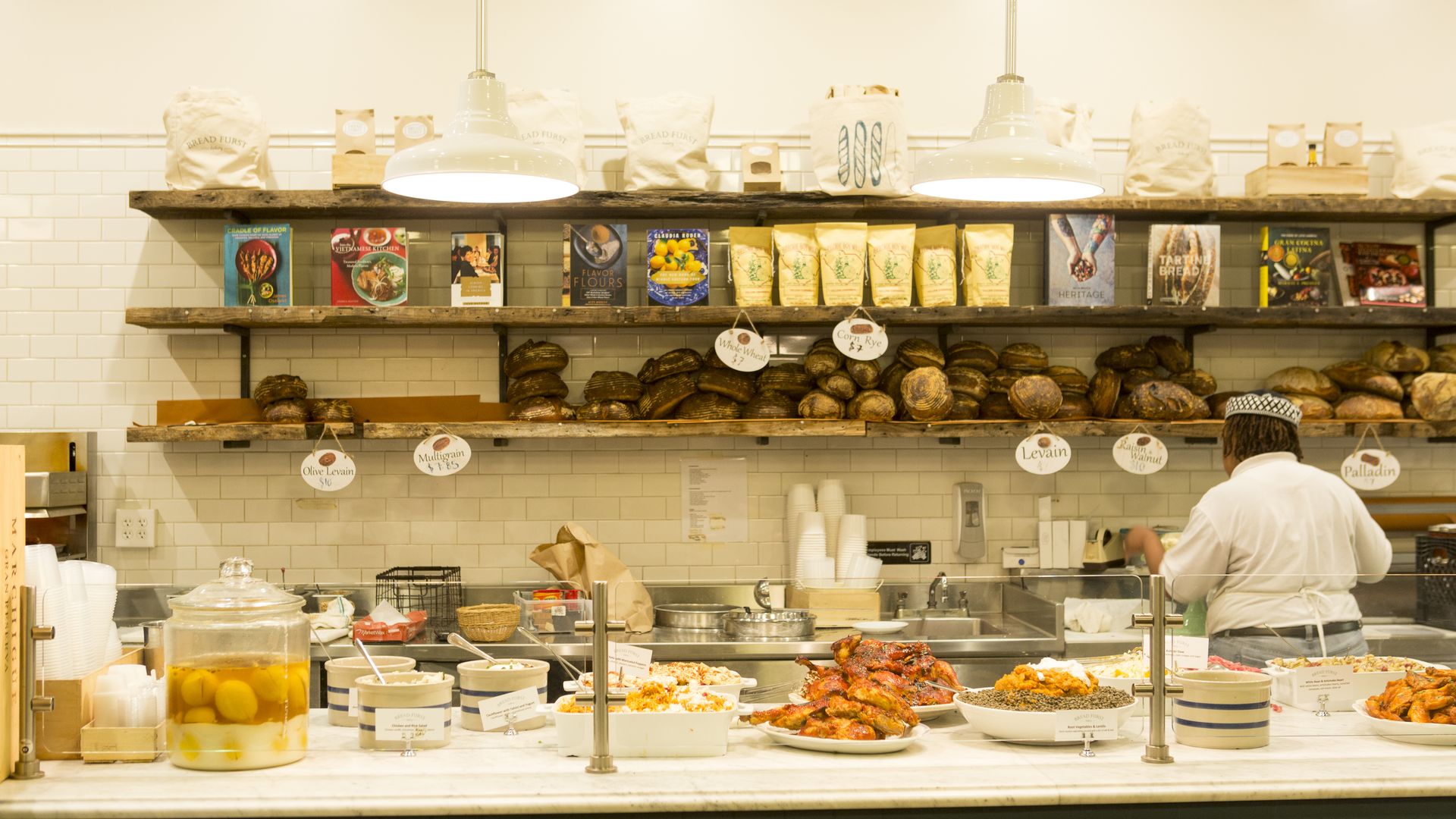 Yom Kippur, the holiest day in Judaism and marked by prayer and a day of fasting, is observed starting today at sundown, and if you haven't already put in an order for bagels and lox to break the fast, it's not too late. Here are your options:
Dine-in
Bread Furst's Yom Kippur menu, available tomorrow, includes a gravlax platter, with house-smoked nova lox, blintzes, and orange juice for $56. Bagels, rugalach, and salmon can be added.
Wagshal's has a smoked fish platter, matzo ball soup, and other treats available for order 24 hours before pick-up.
Dine-out
Farmers & Distillers offers a three-course Yom Kippur menu, with challah, brisket, salmon, and various pies and cakes. They do not offer kosher meals, however.
Sababa offers Israeli couscous, lamb tagine, sumac, lemon-crusted salmon, and other Israeli meals on its Yom Kippur menu.
Have an easy fast.
🎧 Hear the story of Elon Musk's meteoric rise — and why it matters for us all if he takes over Twitter — on the newest season of Axios podcast "How it Happened: Elon Musk vs. Twitter." Listen to episode two and subscribe here.
Editor's note: The second story in Friday's newsletter has been corrected to state that Palantir's office is in Georgetown, not McLean.
Today's newsletter was edited by Kayla Sharpe and copy edited by Patricia Guadalupe.